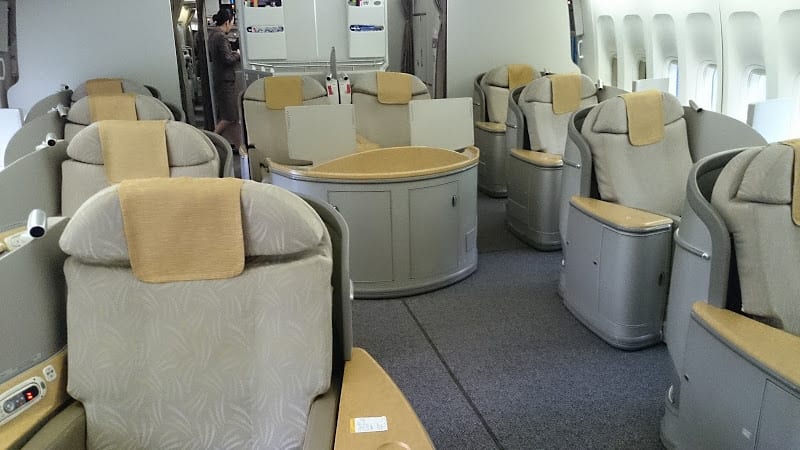 REVIEW – Asiana Airlines : Business Class – Tokyo Narita to Seoul Incheon (B747)
August 18, 2016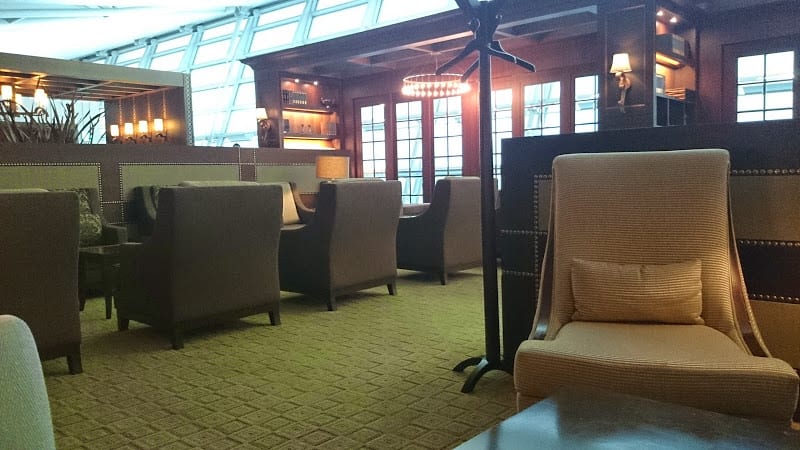 REVIEW – Asiana Airlines First Class Lounge, Seoul ICN
August 19, 2016
Hyatt Regency Incheon
Location: Incheon – Korea
Loyalty Program: Hyatt Gold Passport
Status during stay: Platinum
Room Type: Club Room
Stay Type: Paid
---
Intro
---
I had been looking forward to this stay for a while.
The pictures of the pool, with huge floor to ceiling windows, opening onto a snowy garden, looked fantastic.
All reports and reviews that I had read indicated that this would be a cut above the usual airport hotel experience.
I tend to pick hotels that have decent gym facilities. Otherwise, given the eating and drinking I do, I would quickly become a morbid balloon of a man.
I was slightly dismayed when I received an email, a few weeks before my stay, from the hotel telling me that the exact day I had chosen to stay there, was the day that the gym and pool would be shut.
I wrote back to the hotel telling them that I was disappointed by the news and asked if they were offering GP points as compensation. I was told that they were not and left it at that.
At the airport, the shuttle to the hotel is very easy to find:
After a 2 minute wait, the shuttle showed up, right on time. The ride to the hotel took about 5 minutes.
---
Arrival & Check-in
---
The hotel lobby is grand yet minimalistic, in the way that only Hyatt hotels seem to manage.
There was art dotted around all over the hotel, including a robot statue, which lights up during the day, enormous paintings and traditional Korean instruments and sculptures… a bit of a cut above the typical airport offering at a Holiday Inn Express.
The check in process was super polished and professional. My luggage was immediately taken from me at the door and I was led to an empty check-in desk.
At this stage I was outrageously tired, I just needed things to be done quickly in order to get straight to bed. As it turns out, my plans had changed due to the TG aircraft switch. This meant that I was now arriving into ICN much later than originally planned, I arrived after 11pm and would never have been able to use the gym facilities that day anyway.
So, I felt a bit bad when I was handed this at check-in:
Despite having no Hyatt status, I had been upgraded to a club room. This meant that I would get free internet, breakfast and access to the gym and pool the next day!
I thanked the receptionist profusely and told her that the gym closure hadn't affected me in the end because of my schedule change. She again apologised and said that she hoped I'd enjoy the club lounge and have a chance to use the gym and pool before setting off the following morning.
At this stage the night manager came to meet me and once again apologised for the gym closure. She then escorted me all the way to my room on the club floor, where my luggage was already waiting.
Amazing service.

I loved the contrasting blue and white marble in the lifts.
---
Club Room
---
The room was elegant and understated, although in a nod to modernity it did have a window into the bathroom. I think this is a pretty neat design trick which opens up a smaller room and allows natural light into the bathroom. I can see why some people don't like this though.
The view of ICN was pretty great too!

My "dinner":
After quickly sending a couple of emails, I decided to head down to reception to see if I could get an earlier wake up call. I wanted to be sure I'd have a chance to use the gym and get some breakfast, before my early morning flight back to NRT.
A group had just arrived and all the receptionists were occupied. I took one look and decided to head back to the room; I could set my phone alarm earlier.
However, one of the greeters saw this and immediately came over to offer assistance. He said he'd change my wake-up call for me if I let him know my room number.
At this point I realised that I didn't know my room number. I knew how to walk there but I hadn't bothered to learn the number itself. The greeter told me not to worry. He took my name, headed into an office and came back with a small card, on it was my name, new wake-up time and my room number.
Once again, excellent service!
After a good night's sleep I headed to the gym at 6am and was surprised to see that it was pretty full. The guests all appeared to be Americans, using the treadmills. Thankfully they left all the awesome free weights and Cybex machines to me.
Cybex machines are incredibly solid and perfectly designed, classics that speak of deep, lasting quality; a perfect representation of the hotel as a whole.
---
Regency Club Breakfast
---
After my weights session, I packed my bags and headed to the regency club for breakfast. The food selection was not as extensive as that seen in larger Asian hotel buffets but for a lounge was great. Furthermore the quality of the food was absolutely fantastic. The smoked salmon pieces were thickly cut cross sections of an entire fish, every garnish imaginable was present alongside them.
I ordered scrambled eggs from the menu and said that I was in a bit of a hurry. They were on my table in under 3 minutes. I walked over to the coffee machine and immediately a server came over to ask what I wanted. I was told to please sit and enjoy my breakfast, a double macchiato was immediately brought to me.
The overall ambiance was superb. The service, food quality and quiet feeling of subdued calm made for a memorable breakfast.
The view, it has to be said, contributed to the overall effect:
After breakfast I hot footed it down to the lobby, a couple of minutes before the airport shuttle was due to arrive. There were quite a few people waiting outdoors, under the motion sensitive heat lamps by the bus stop. I decided to take a seat in the lobby and wait there.
Sure enough, one of the greeters asked if I was waiting for the shuttle and said he'd let me know when it arrived. This, in spite of the fact that I was sat within 10 feet of the bus stop, with only a pane of glass blocking me. As we learned on the OZ flight, over the top and unnecessary service is a Korean specialty… and I love it!
When the bus arrived the greeter told me that it was here and offered to help me with my bags. Minutes later I was back at the ICN terminal, vowing to come back to this hotel in the future, if ever my itinerary permitted it.
---
Champlagnes
Part 1:

Part 2:

Part 3:

Part 4:

Part 5:

Part 6:

Part 7:

Part 8:

Part 9:

Part 10:

Part 11:

Part 12:

Part 13:

Part 14:

Part 15:

Part 16: