Windjana Villa
Location: Mission Beach, QLD – Australia
Private Villa Rental
Date: April 2014
---
We are lucky enough to have friends who own a villa in Mission beach, which lies directly opposite Dunk Island. The villa has been featured in Australian Style and Vogue magazines.
The villa is available to rent to the public at $600 AUD per night, although we were fortunate enough to stay here for free.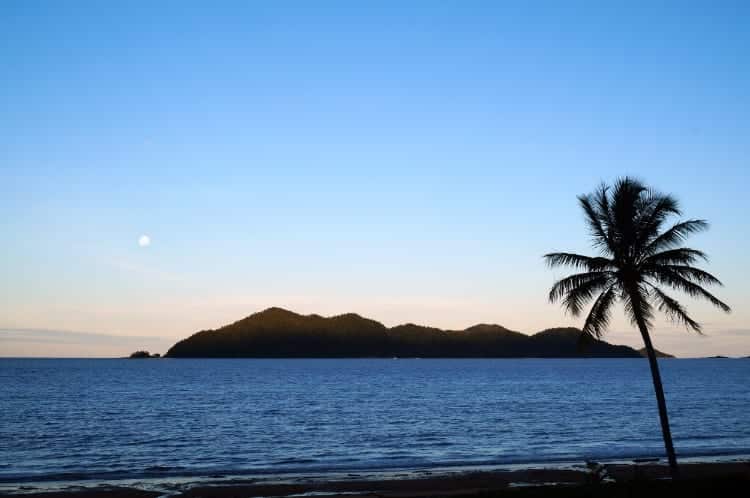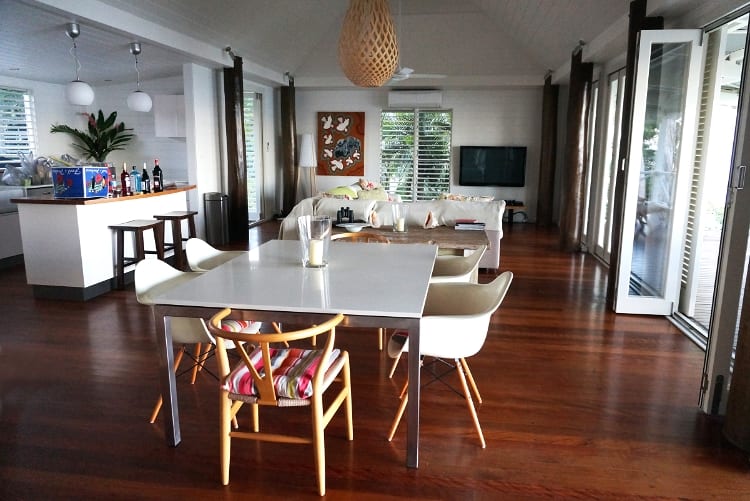 Our friends, who had just gotten married in Melbourne, ended up changing their honeymoon plans and came along too. This meant we were able to avail ourselves of some of the leftover champagne from the wedding reception.
If you've read my champlagnes trip report you'll know how happy this made me!
Breakfast was initiated with a dip in the pool and meat cooked on the poolside BBQ: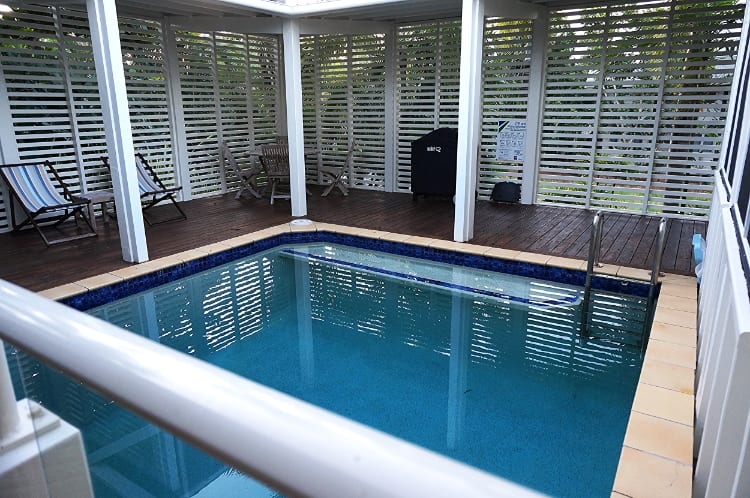 Kamara and I opted to spend a day exploring islands in a 'Tinny'; a small boat that, with its 18HP motor, went really fast!
The sensation of freedom was immense. It was fantastic to be able to just go and explore wherever we wanted, parking the boat on a random island and walking around, knowing that we were the only people there.
I said we were the only people, definitely not the only living creatures!
We hired our boat from a super friendly guy who runs Mission Beach Boat hire.
He has all kinds of stories about the history of the Islands and even some cool stories and pictures of tourists who have gone out exploring only to see a whale breach out of the water right next to them!
After a busy day we came back to see this little guy waiting outside our room:
I've never seen such a perfect recreation of a cartoon frog in all of my life.
After dinner and a night time walk along the beach, we headed to bed. The following night we'd be staying at the Park Hyatt Sydney, my most anticipated hotel stay of the entire trip.
---
Excellent Adventure
Part 1:

Part 2:

Part 3:

Part 4:

Part 5:

Part 6:

Part 7:

Part 8:

Part 9:

Part 10:

Part 11:

Part 12:

Part 13:

Part 14:

Part 15:

Part 16:

Part 17:

Part 18:

Part 19:

Part 20:

Part 21:

Part 22:

Part 23:

Part 24: