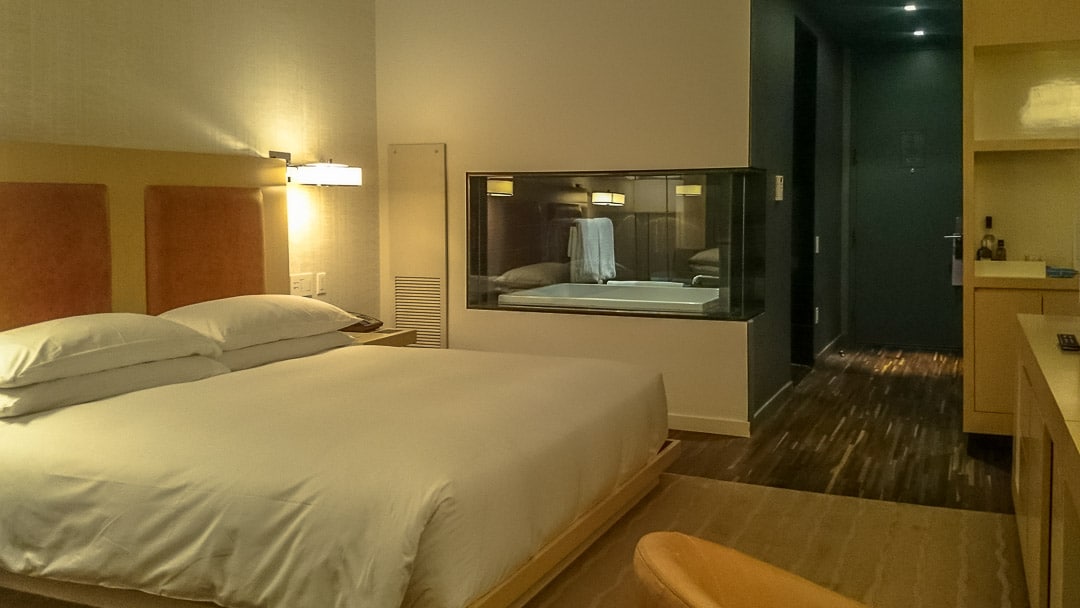 REVIEW – Andaz Wall Street (New York)
September 1, 2016
REVIEW – American Airlines Flagship First Class Lounge – New York (JFK )
September 1, 2016
Dinner on our single night in NYC was at ABC Kitchen. This is a lively, trendy restaurant and bar tucked away near Union Square. The food was fantastic (you can't really go wrong with any of Jean Georges Vongerichten's restaurants – trust me, I've been to all of them!) and the bar scene was buzzing. The room had an awesome energy to it, a perfect example of what makes New York so great.

I'm salivating looking at this steak again. We pretty much got to hear the animal's life story when it arrived too.
When we woke up the following day we walked around Wall Street for a while before making our way to the Ground Zero memorial and One World Trade Centre.
We managed to walk up quite a hunger with our morning's sightseeing (along with an hour or two running around Century 21 looking for bargains!). Just as well because we were meeting our friends for lunch at a New York institution that requires a healthy appetite: Katz's Deli.
My recommendation: wait in line for a table, the counters are at least 4 deep at all times, a good old fashioned New York clusterfuck.
The staff are fast talking, loud and slightly obnoxious. Let's be honest they're dealing with huge numbers of customers and barely have a moment to catch their thoughts, the atmosphere and energy is actually not too dissimilar to a trading floor.
Our table was up against a wall at the back, this meant we didn't have any people brushing past us plus we got a great view of the whole room.

My first ever Matzo ball soup, it was delicious and the perfect foil to the freezing weather outside.

We weren't there for the soup though. We went for the 3 meat platter with an extra pastrami sandwich.

Words cannot do justice to the supreme magnificence of this meat.
Hidden away next door is a place serving the best ice cream I've ever tasted. Leave room for this. Seriously. I've gone around Italy searching for the best gelatos in Milan, Rome and Florence – Laboratorio del Gelato is better.
Somewhat weighed down by the abundance of meat and ice cream in our stomachs we headed back to the Andaz Wall Street to gather our things and catch our uber to JFK.
---