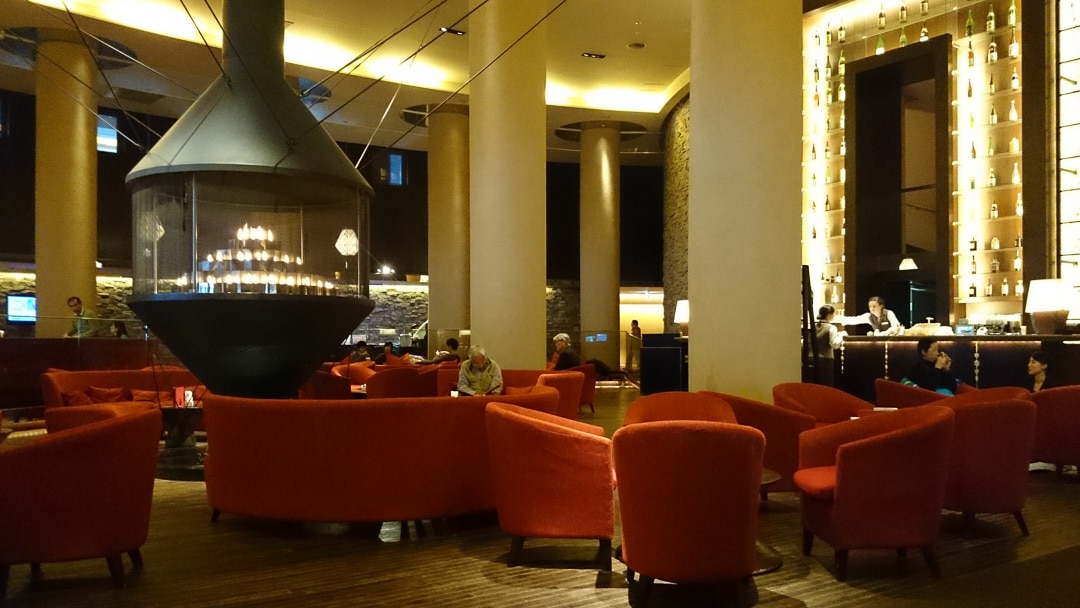 REVIEW – Hilton Niseko (Japan)
September 2, 2016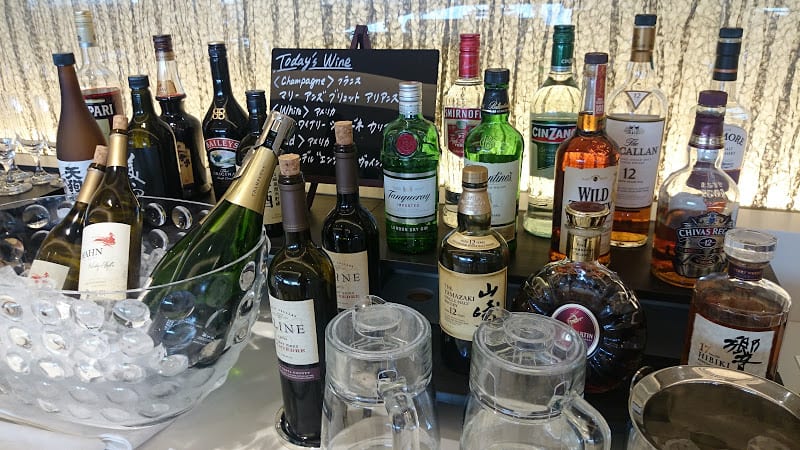 REVIEW – JAL First Class Lounge, Tokyo Haneda Airport
September 2, 2016
Dai-Ichi Seafort Hotel
Location: Tokyo, Japan
Cost: £73 per night
---
Intro
---
After our late checkout from the Hilton Niseko we were lucky enough to end up with a private minibus as opposed to the large coach that we had taken us on our outbound journey into Niseko. I guess the hotel has a good amount of flexibility with its vehicles and adapts the size to meet the demand.
We had a row each and took advantage of the space to get some sleep.
Our flight to HND was the last of the day, unfortunately it seemed like the middle aged Japanese businessman in front of us at the First Class check-in had made full use of the day to do nothing other than drink endless sake bombs.
He was slurring, dribbling, shouting and trying to reach for the female check-in agent. His unfortunate subordinate had to try and control him as best he could. It was like the younger guy was an apologetic butler with a besuited, rabid octopus in tow.
After that farcical check-in, my request to check my snowboard and suitcase all the way to LHR was handled with relative ease.
---
The Flight
---
It does happen… very rarely. For this flight, we found ourselves in Economy! However, the fact that I was connecting onwards to a First Class meant that we were given an exit row to ourselves.
The flight was only about 60% full and boarding was completed quickly and efficiently (as tends to be the case in Japan). I once again dozed off and before I knew it we had arrived at HND.
I love flying into HND as it is so close to the city centre. It only takes around $5 and 20 minutes to get into town.
Exit rows, couples, single seats, high seats, low seats, seats in the middle of the carriage. Mayhem. Awesome monorail mayhem.
As my flight home was early the next day, I picked a hotel that was located on the monorail line. The Dai Ichi Seafort. I liked that the rooms had bay views, seemed modern and weren't ludicrously small like some of the absolutely silly cupboards people sometimes have the misfortune of inhabiting in Tokyo.
We made our way through the darkened monorail station, past a series of deserted shops and a ubiquitous (and still open) convenience store.
---
Dai-Ichi Seafort Hotel
---
We arrived at the front desk at around quarter to midnight. We were ready to just collapse into bed and get some sleep after a long day of skiing, snowmobiling and travelling.
Unfortunately the hotel check-in staff had other ideas. We were asked to pay a supplement because there were two of us staying and they had been told by the OTA that there would only be one person. I spent some time on the phone in a hellish hold queue, got routed to some call centre in the Philippines and wasn't able to get a straight answer.
I was about to give up after the line went dead but then I saw that the manager was now making some phone calls. After another half hour he finally relented and just said "ok". "Room is ok for two, please".
I'm not sure whether the phone calls he made were even real, or if he was just saving face. Still we got to the room and finally fell into the sweet embrace of slumber.

In the morning, we had time to briefly enjoy the awesome view whilst we got ready.

The very grand, main dining room at Dai-Ichi Seafort.

Seafort station during the day.
---
Cherry Blossoms
---
At this point I bade farewell to Kamara as she was nesting a trip to visit her family in Shanghai, into her US Airways itinerary. She took the monorail back to HND, whilst I decided to risk heading in to Marunouchi to see some cherry blossoms.
The Tokyo Monorail.
These machines are everywhere in Japan, even on the corners of quiet residential streets. You're never more than 2 minutes from a can of coffee.
I'm actually kind of proud of the fact that I managed to make it all the way to Tokyo but was so busy and have been lucky enough to visit so many times, that I had completely forgotten about the cherry blossoms. It was only when checking out in Niseko that we were asked if we planned to see them during our remaining time in Japan.
Given that it was only 4 hours until wheels up, I really had to rush to make it to Hibiya park for a morning power stroll and some very brisk Hanami (blossom watching).
Still, it was worth it. I would have been kind of sad to transit through one of my favourite cities in the World without at least setting foot in one of the busier central areas. In a way airport and peripheral hotels are kind of sad places, they represent a lack of time, lost opportunity. I guess Dai-Ichi at least had nice views and an impressive lobby. Then there are places like the Hyatt at Incheon which is just superb and so far from the city that it kind of makes sense.
Generally though, if I can squeeze in at least 2 or 3 hours in a city I'll jump at the chance, rather than spending time at the lounge.
This day was no general day. It was my first chance to check out JAL's new First Class lounge at HND and I was pretty excited, to say the least!
---