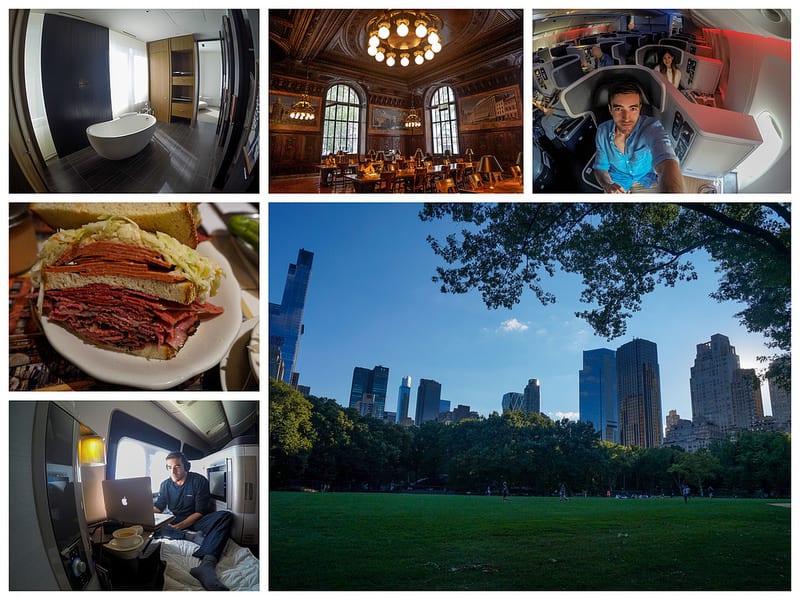 Transatlantic showdown AA J vs BA F (plus Splash Suite at The Andaz 5th Avenue)
October 15, 2016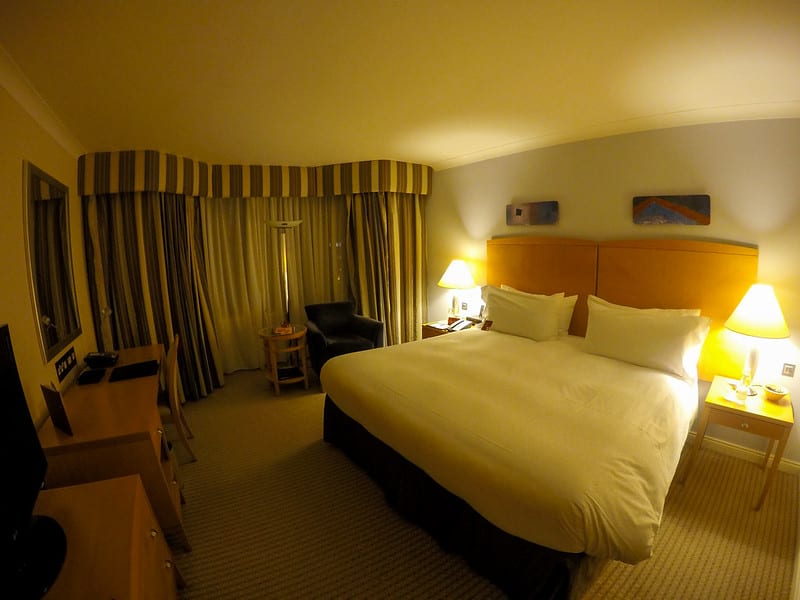 REVIEW – Conrad Dublin
October 15, 2016
British Airways (BA)
Flight: BA 4469
Class: Economy
From: London City (LCY)
To: Dublin (DUB)
Duration: 1hr20
Aircraft: Embraer RJ-170
Seat: 9A
Date: August 2015
---
Before starting out on the miles and points hobby, the thought of flying once or twice in a lifetime in Business Class, was a remote dream.
So as I set off from work, on my way to London City Airport, it was hard to hold back a smile. Here I was, ready to head to Ireland for the first time (albeit very briefly) before spending a weekend in New York City whilst flying in both First and Business class.
What was previously a once or twice in a lifetime goal, had suddenly become a once or twice in a weekend reality.
City airport was very busy on this Thursday evening but this is never really a problem. LCY is a slick operation and we were soon through to the waiting area, where we quickly stopped for a coffee.
There is a lounge at the gates for the BA flight to JFK and a 'secret' lounge bookable for a fee. Otherwise there are no regular lounges at LCY. In a way I quite like this. It is rare that I am blown away by a Business Class lounge and often I find myself eating and drinking things that I wouldn't otherwise bother with, just because they're free…
A beautiful day in London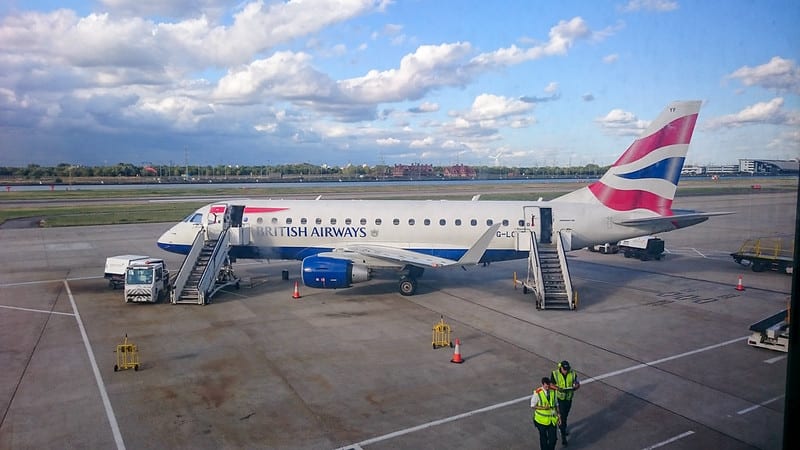 The flight was quick and uneventful. I find the staff on this route to be consistently friendly and proactive. I really think that the high density and terrible seat design on the long haul BA J product, leads to a reduction in service. On these small planes; the service even in Y, is fantastic.
Upon arrival into DUB we spent a while waiting for our bag until slowly it dawned on us that it had not arrived!
This immediately resulted in much celebratory excitement. You see, these flights were paid for with a UK Amex platinum card. If our bags were delayed by 3 hours or more we would be entitled to £300 each to buy new things. This had already happened to us earlier in the year in L.A., surely we couldn't be lucky enough to have this happen twice, could we?
We filled out the necessary form, grabbed our PIR and hopped in an Uber to the city. Dublin hasn't had Uber for that long and a unique aspect of their operations there is that a lot of their drivers have vehicles branded with taxi and minicab logos. Our Uber actually had its regular meter running whilst driving to the city. I'm happy to say that the Uber fare was several Euros cheaper than what the meter showed.
We had made a reservation at a place called The Pig's Ear, for dinner. As we were slightly delayed with the whole baggage incident we headed straight there.
The food was exceptional and despite being frequented mostly by tourists, the staff were very attentive and contributed to a fantastic atmosphere.
After our meal we walked for around five minutes to reach the our hotel, The Conrad Dublin…
---