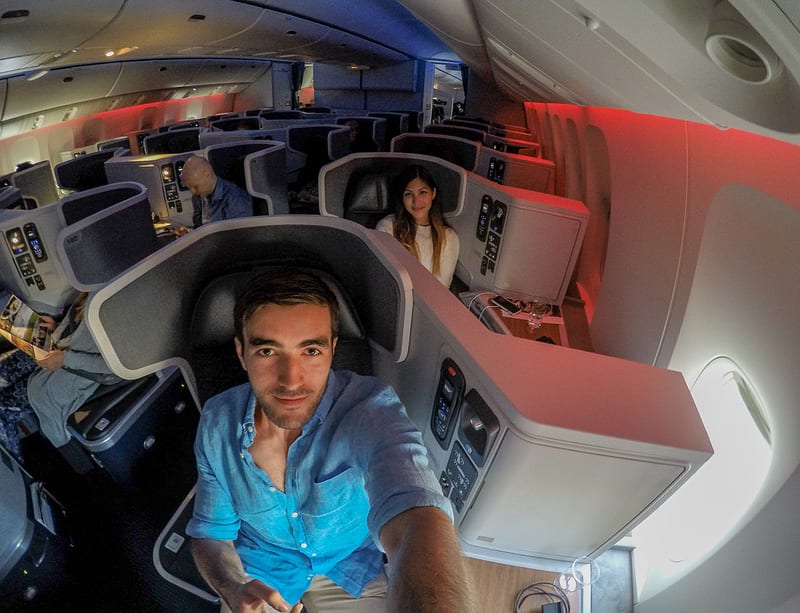 REVIEW – American Airlines : Business Class – New York to London (B77W)
October 15, 2016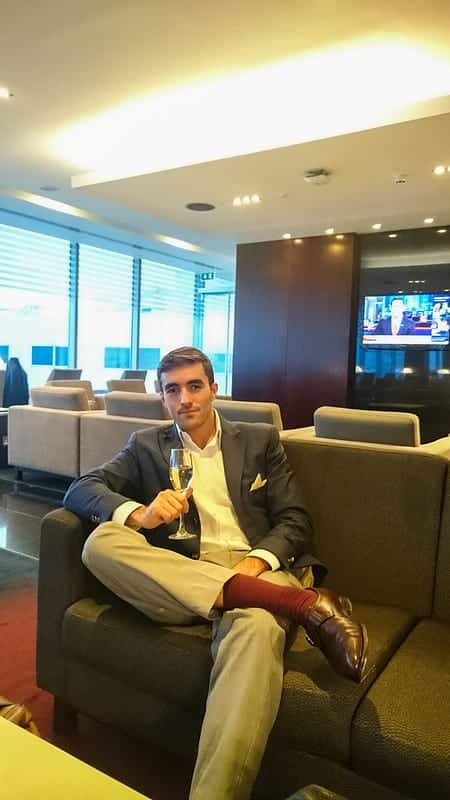 REVIEW – Cathay Pacific First Class Lounge, London Heathrow T3 (October 2015)
October 18, 2016
Part 1:

Part 2:

Part 3:

Part 4:

Part 5:

Part 6:

Part 7:

Part 8:

Part 9:

Part 10:

Part 11:

Part 12:

Part 13:

Part 14:

Part 15:

Part 16:

Part 17:

Part 18:

Part 19:

Part 20:

Part 21:

Part 22:

Part 23:

Part 24:
In late 2014 the US Airways Dividend Miles program breathed its final breath. The program that gave us RTW in F for 100k Miles, miles which could be bought for $1130. It was insane. Short of the mythical RGN fares, it was pretty much the best thing ever.
Shortly before the final stretch, as US Airways and AA integrated, the USDM program switched to OneWorld. Having never been able to buy OW miles for cheap, I was ecstatic at the idea of using this opportunity to the fullest.
The first thing I did was to book an RTW in F which gave me a taste of JAL First, BA First (before USDM started charging fuel surcharges) and AA First on the A321T. These were all awesome experiences, experiences which I wrote about here: Sun, Snow and Sushi – One Week, OneWorld F Round The World (BA F, AA F, JL F-J-Y)
One glaring omission on my list of OW experiences though was Cathay First. I'd used Avios to fly the HKG-NRT route in F on the 747 (and reviewed it here) but this is a short flight with no PJs, amenity kit and worst of all, no Krug!
I needed to rectify this. I needed to experience Cathay First Class to the maximum.
At the time of booking this final USDM redemption, we had just returned from our Bali trip, a trip which was truly eye opening. My girlfriend Kamara and I had only spent five nights in Bali and both of us agreed that we needed to book a return visit, right away. Bali captured our hearts in a very real way. The people are amazingly friendly; the natural landscape runs the range from jungle, to white sand beaches, to volcanoes; the food is absolutely delicious and the luxury lodging options are at once multitudinous and immensely affordable.
So, we had the beginnings of a plan.
Naturally, the easy option would have been to fly LHR-HKG-DPS-HKG-LHR. If you've read any of my previous Trip Reports though you'll know that I have something of an aversion to the easy option.
My natural inclination is to push things further, milk the award ticket for everything it's worth. I like to get silly.
Whenever I'm in Asia I also like to drop by and see my Tokyo friends – one of the truly great things about collecting points and miles is that it has made the world so much smaller for me. I am able to maintain friendships in New York, Tokyo and Melbourne with relative ease (of course it doesn't hurt that these are awesome cities, serviced by multiple carriers with First Class cabins).
Despite the absence of Krug, the Cathay flight between Tokyo and Hong Kong on the 747 was an amazing a experience, one which I was eager to repeat. You can't help feeling that every opportunity to fly the Queen of the Skies nowadays is precious. The fact that the route was now running from the much more convenient HND airport and that the JAL First Class lounge there and the Cathay First Class Pier at HKG were two of the newest F lounges in the World, helped to seal the decision.
So we had, LHR-HND-HKG All in First
From HKG we opted for Cathay Business to Jakarta.
Why Jakarta?
At the time of booking, I noticed that JL was only flying the Dreamliner between NRT and CGK. However I was aware of the fact that JL often runs an F cabin between CGK and NRT, using the 77W, and thought I'd put this J segment in as a placeholder. Worst case scenario, the flight would stay as a 787 and I'd finally get to experience Boeing's newest plane.
In order to fly back from CGK we'd need to make CGK the final destination on the outbound.
So, LHR-HND-HKG-CGK-NRT. I then figured I'd go all out and add another CX F 747 segment, this would give me another go at the JL F lounge in HND and the Pier F at HKG, at different times of day. So now we had: LHR-HND-HKG-CGK-NRT/HND-HKG. Last but not least, the flight that inspired the trip, HKG-LHR on Cathay First. All of this First Class flying for 100k US Airways Dividend Miles
Because we were flying in and out of CGK on the USDM award, we needed to take care of flights within Indonesia ourselves. I figured we should give Java a go, seeing as it was on the way to Bali. Borobudur temple is one of the World's most highly regarded temples and it has an Aman right by it. That's a good enough reason for me to visit!
So we booked CGK-SRG-DPS in Economy followed by DPS-CGK in Business. The Economy fares were ludicrously cheap and the Business fare was around $200 per person, I couldn't resist at that price, given that this flight that connected perfectly with our onward JL flight to NRT and was operated by a long haul Garuda A330.
We'd not only get to see the latest GA J cabin but also have a chance to use their lounge in DPS with the outdoor terrace (the lounge we had access to the previous time was a pretty sad affair)
On to Part 1 of the Trip Report: Cathay Pacific : First Class Lounge – London Heathrow T3