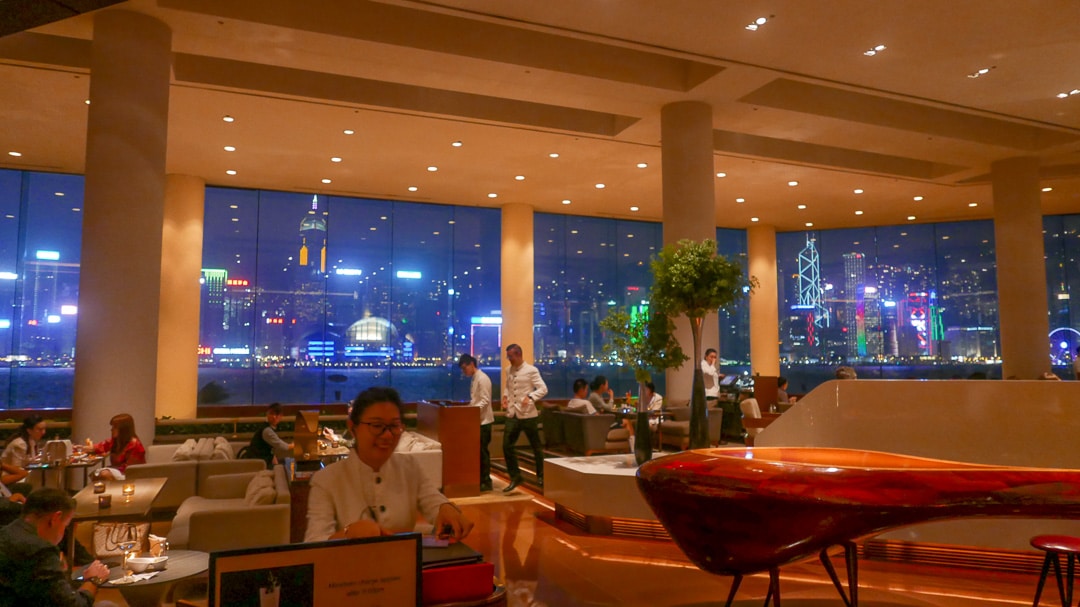 REVIEW – Intercontinental Hong Kong
October 20, 2016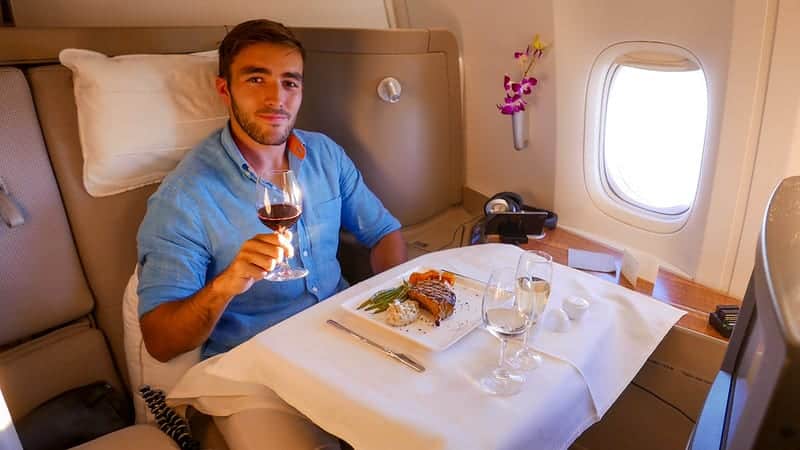 REVIEW – Cathay Pacific : First Class – Hong Kong to London (B77W)
October 20, 2016
Cathay Pacific (CX)
Location: Hong Kong (HKG) – Gate 63
Class: First
Access:

OneWorld First Class ticket holders
OneWorld Emerald cardholders

Date: October 2015
---
THIS IS A FOLLOW UP TO MY FIRST REVIEW OF THIS FACILITY: REVIEW – Cathay Pacific: The Pier First Class Lounge, Hong Kong (Breakfast service)
---
This time around the Kowloon station check in was fast, friendly and courteous.
I don't often travel with checked bags (usually only when I have diving gear) but I appreciate that a lot of people do. If you have checked bags the in town check-in facility makes so much sense.
Security was fairly clear on this cloudy Sunday afternoon, which meant that I was in The Pier within 20 minutes of arriving at the Airport station.
I made my way directly to The Dining and sat in a corner booth, where I could spread out comfortably. Once again, the staff were totally on the ball. It was almost as if they'd had the same training as the FAs. As soon as I began to think about ordering, one of them was already looking my way, a few feet away, waiting for me to make eye contact.
---
The Dining – Lunch Service
---
---
The Pantry
---
I had around an hour to kill and once again, having asked immediately upon entering, I found out that the wait for a foot massage was at least three hours.
I think that passengers ticketed in Firs should be given priority, much like at the Qantas First Lounge in SYD and the Concorde Room at LHR. My next layover at The Pier will be for three hours and I'll be arriving on one of the first flights of the day, so hopefully I'll get to experience the foot massage then. (SPOILER ALERT: I didn't)
In any case, an hour was the perfect amount of time to spend in the peace and quiet of the Day Suites.
---
The Day Suites
---
I was surprised at how large and spacious the suites are, regular photos never really seem to capture this. The GoPro on the other hand, tells the story quite well:
After a very enjoyable lounge visit it was finally time for me to try Cathay Pacific First Class on a long haul flight for the first time!
---
Back to Bali
Part 1:

Part 2:

Part 3:

Part 4:

Part 5:

Part 6:

Part 7:

Part 8:

Part 9:

Part 10:

Part 11:

Part 12:

Part 13:

Part 14:

Part 15:

Part 16:

Part 17:

Part 18:

Part 19:

Part 20:

Part 21:

Part 22:

Part 23:

Part 24: