Singapore Airlines (SQ)
Flight: SQ910
Class: First
From: Singapore (SIN)
To: Manila (MNL)
Duration: 3h40
Aircraft: Boeing 777-300ER
Seat: 1D
Cost: ZRH-SIN-MNL in First Class for 91,375 KrisFlyer miles (converted from UK Amex points) + £212.85 taxes
Flight date: May 2015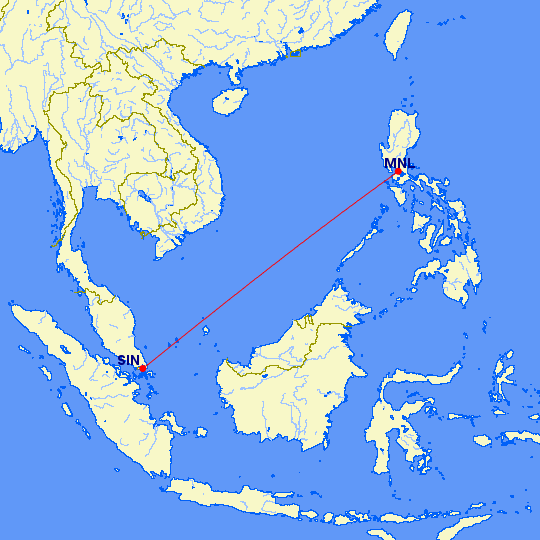 ---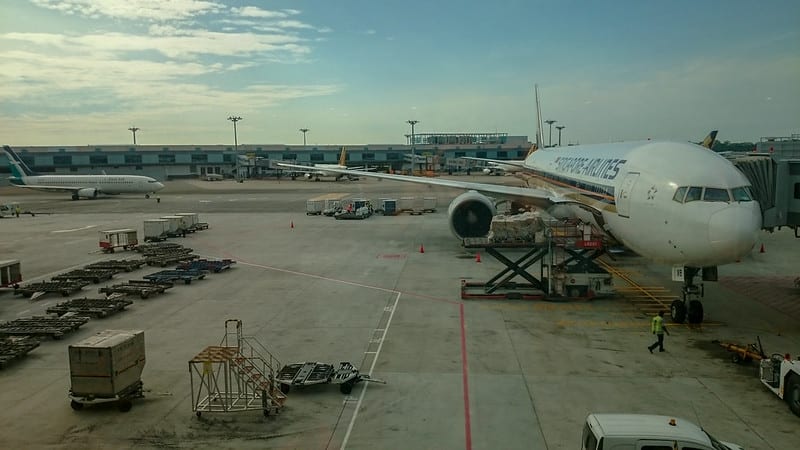 It is crazy how different First on an SQ 77W is compared to the A380 Suites. Make no mistake, the cabin has a lot more in common with the A380 Business Class seat than it does with the flagship First Class product on the whalejet.
Service-wise though, you know which cabin you're in.
As soon as we took our seats we were warmly greeted, helped with our carry-ons and offered reading materials and drinks. I asked for Krug and seconds later the FA returned, mortified. She apologised profusely and said that due to the short flight only Dom Perignon had been loaded. I grudgingly accepted this transgression, wondering if perhaps she'd been pre-advised of my renegade behaviour in Suites…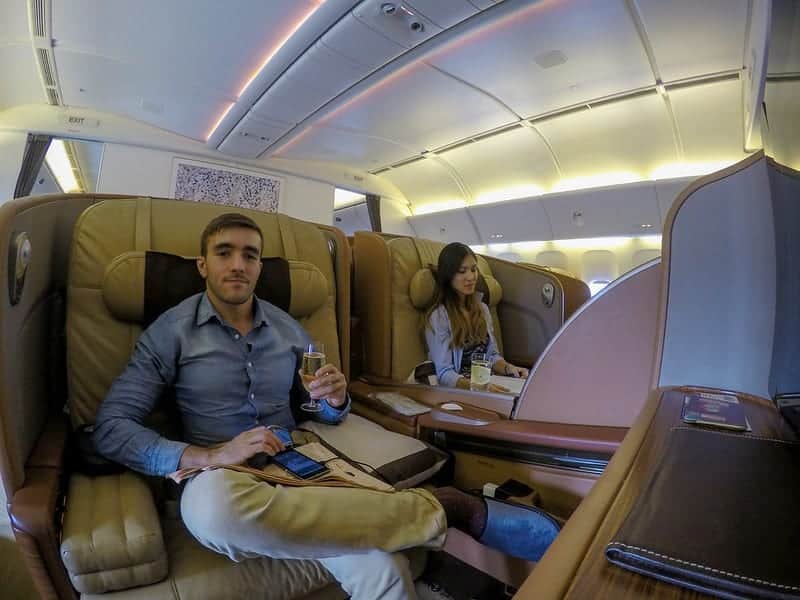 Post take-off I changed into my PJs and asked to have my bed made. I was asked whether I would still like lunch and was told that I could eat as late as 30 minutes before landing! I asked the FA to wake me one hour before landing. Exactly 60 minutes before landing I was presented with this magnificent BTC dish: Lamb shank with onion, pea-soya beans and tempered Bengal, served with gramm and yoghurt vegetable pilaf

As we all know, slow cooking is an ideal preparation method for airplane food and this dish did not disappoint at all. I would definitely order this again, before ordering the Lobster Thermidor.

After lunch I hurried to get changed and took the opportunity to look out of the galley window as we made our descent

---
Conclusion
---
This flight was exactly what I needed, a comfortable and quiet place to catch up on some sleep and grab a bite to eat before the rather less glamorous experience of transiting at MNL and catching a prop plane to a remote island.
I could have eaten more and I could have drunk some more but for my purposes that would not have been a 'maximisation' of First class.
In fairness I could have done this flight in a long haul Business Class seat but I wouldn't have wanted to do this in sloped regional seat, given how tired I was. As such I stick firmly by my choice of 'kicker' on this award ticket
---