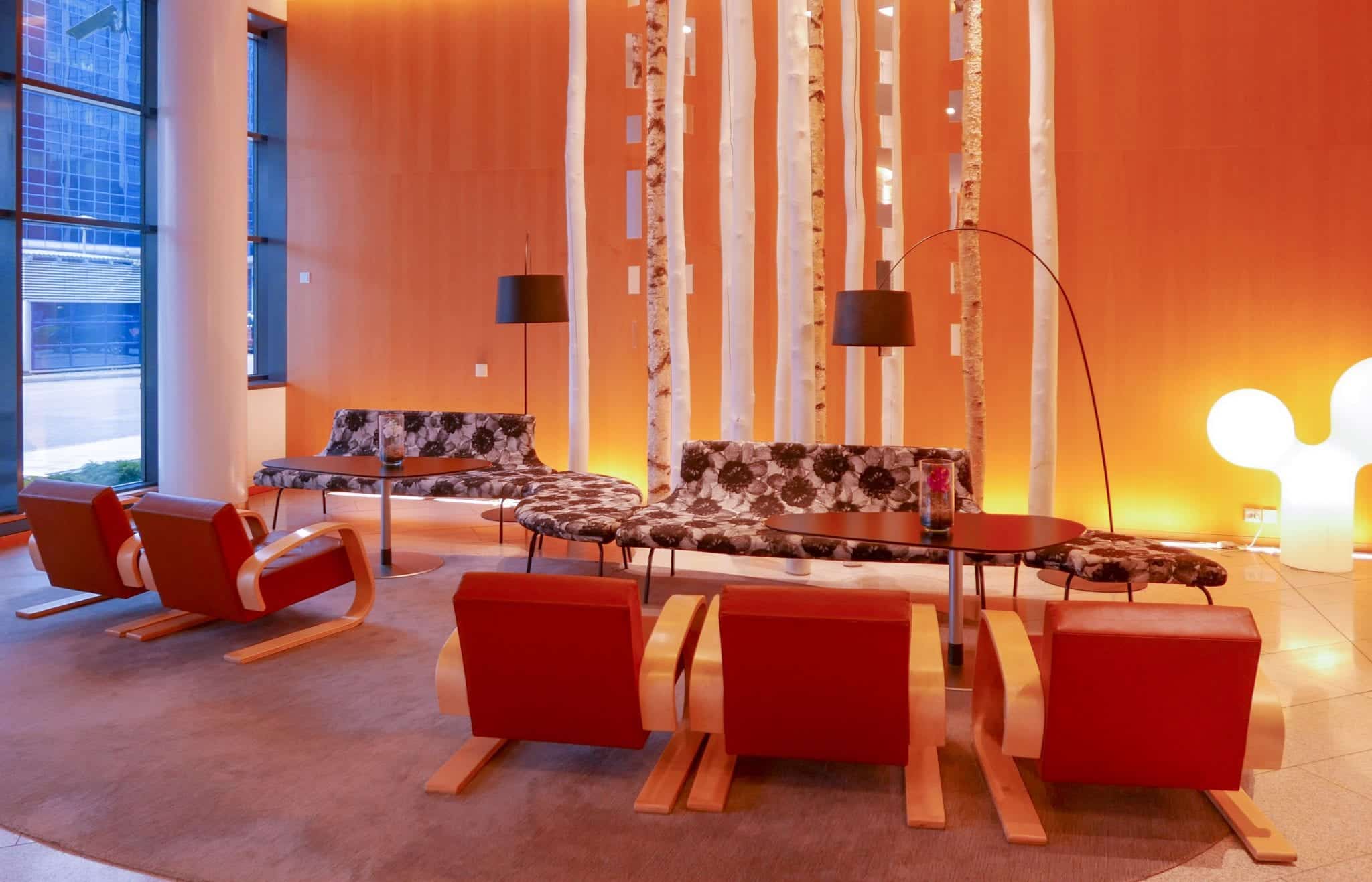 REVIEW – Hilton Helsinki Airport
November 20, 2016
24 hours in Helsinki
November 22, 2016
Indigo
Location: Helsinki
Loyalty Program: IHG Rewards Club
Status During Stay: Platinum
Room Type: King Leisure Room
Cost: €83 per night
---
Intro
---
Helsinki is a bit of a weird city for hotels, with a lot of the major chains either not represented or not having much in the way of a luxury offering.
I debated for a while when picking a place to stay but figured that none of the top end hotels seemed like they were 2 to 3 times as good as the Indigo. For a one night stay, I figured it was worth trying out the IHG equivalent to an Andaz or W, especially since my experiences of IHG thus far had been limited to top end Intercontinentals and two nights at the Crowne Plaza in Kyoto.
The reason I haven't stayed more frequently at IHG hotels is twofold:
Their treatment of elites sucks: no free breakfast, no guaranteed upgrades, no guaranteed late checkout, no guaranteed lounge access.
Their best rate guarantee is terrible: you will often find cheaper rates on competing websites but the BRG team will always find a loophole to avoid paying out a free night.
Still, at £80 per night for a cool looking four star hotel, in a central location, the price was right and breakfast…well, I wasn't exactly starving after two weeks of all out eating and drinking in Bali, Tokyo and Hong Kong. Plus I figured it would be nice to head out for breakfast in a new city. Getting it thrown in for free at most hotels means that I seldom take the opportunity to explore local breakfast options.
The Indigo is located in an area with quite a few restaurants and coffee shops nearby, in the design district, around ten minutes walk from the train station.
Check-in was very quick and super friendly. The staff were quick to tell me that I should come back to the bar for my free drink, as a platinum member, after getting settled into my room.
I was also asked if I needed a late checkout and told that 2pm would be fine.
Finally I was asked if I needed any recommendations or reservations for dinner and was also given a map of the surrounding area. I gave the name of a few restaurants in order of preference and had a reservation confirmed to me as soon as I passed by the desk again, half an hour later.
---
King Leisure Room
---
---
Bar & Dining
---
After a busy afternoon spent exploring Helsinki, I headed back to the hotel bar for my IHG Platinum welcome drink. As you can see from the photos above, the restaurant was very popular, with all the tables taken by what appeared to be locals. Thankfully there was space at the large communal table, in the middle of the bar. The perfect spot for some people watching and a quick catch up on my emails.
I must admit, I was a little apprehensive handing over my voucher, given that the bar wasn't exactly lacking in 'proper' customers. The quality of the offering can also vary massively from one property to another with IHG, so I was prepared to be appeased with some horrific swill. Thankfully I was greeted as if I was royalty:
"Oh you are one of our Platinum guests. Please, what would you like to drink?"
"I'd love a glass of white wine."
"Which variety would you like? We have Chardonnay, Pinot Grigio, Sauvignon Blanc…"
"A glass of the Sauvignon Blanc would be great."
"Would you like a small or a large glass?"
😀 "It's Saturday night, I'll take a large."
The wine was very drinkable and came with some delicious pistachios. I was also offered refills of both.
---
Conclusion
---
My stay at the Hotel Indigo Helsinki exceeded my expectations. The hotel felt very new and cool, without having the weird try hard feel of some W properties, I also love how small and cosy it felt. Truly a boutique feel, rather than the bland enormity of a regular chain stay. The staff were friendly, proactive and very helpful indeed.
The location is about ten minutes from the centre but there was plenty to do and see in the immediate area, so location is really not an issue.
Overall, I would absolutely recommend a stay here to anybody heading to Helsinki.
---