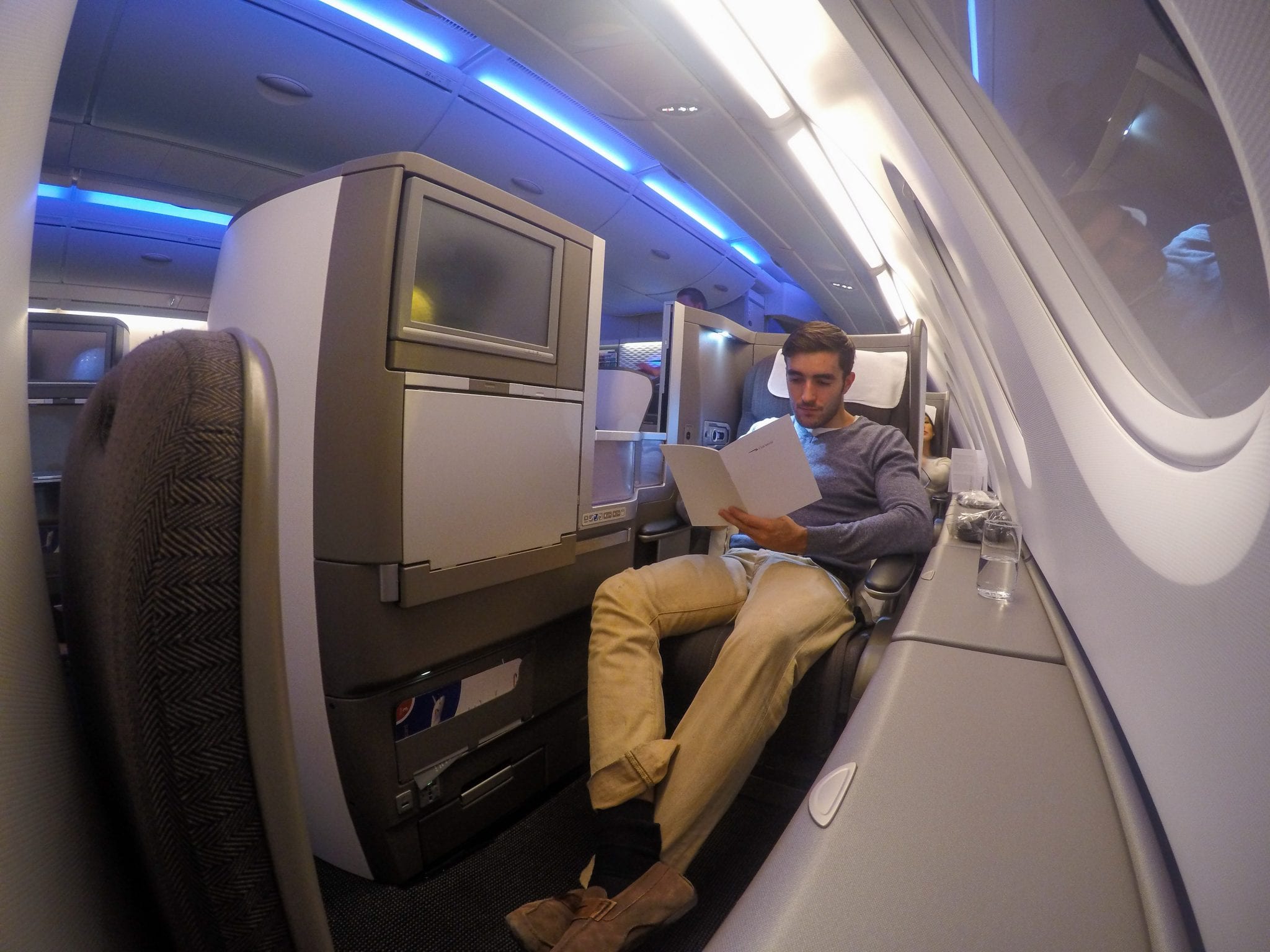 REVIEW – British Airways : Club World Business Class – London Heathrow to Singapore (A380)
January 13, 2017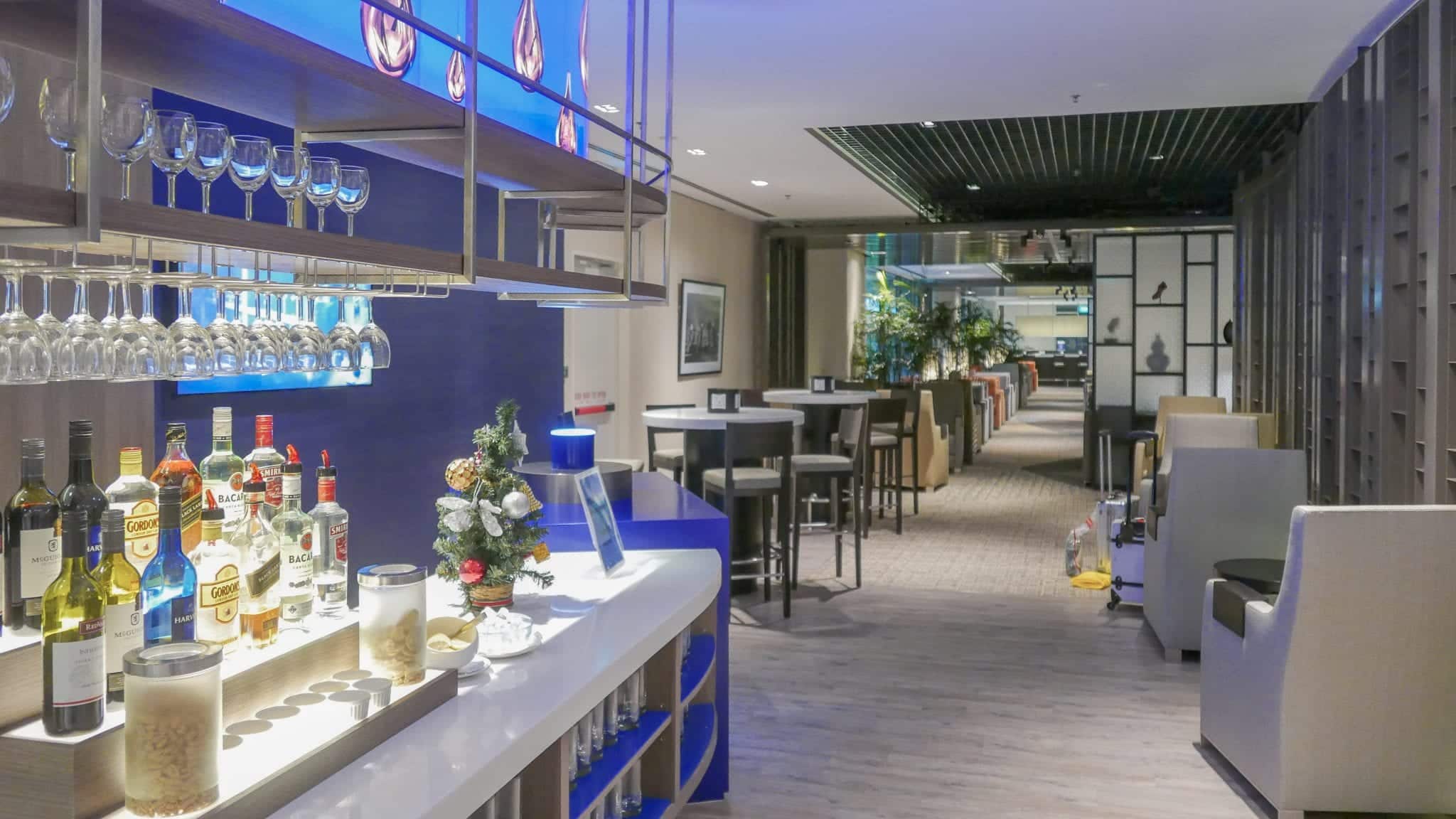 REVIEW – DNATA Lounge, Singapore Changi T1
January 29, 2017
Conrad
Location: Singapore
Room Type: Centennial Suite
Loyalty Program: Hilton Honors
Status During Stay: Diamond
Cost: 580 SGD per night
---
Intro
---
Our flight arrived right on time and our Uber got us from Changi airport to the Conrad by 5pm.
Despite our relatively late arrival and the fact that we had checked in and selected a room online, we were told by the check-in agent that the room wasn't ready. We had selected a room with a view on the 30th floor, hoping that it would give us a chance to see the New Years' fireworks.
I was told that the person occupying it had requested a late checkout. Given that it was already 5pm I asked, "how late". "Maybe 11pm", I was told. Clearly something strange was going on and the front desk clerk wasn't willing to explain the real reason, so I asked, "what room is available ?"
I was told that we could wait until 7pm and get a room on the 24th floor or we could check right in to a room on the 17th floor. I said we'd take the 17th floor room for now and then move later, once the better room was available.
In all instances we were being assigned an executive room, a one category upgrade from the deluxe room which we had booked. This is the bare minimum 'upgrade' that we could expect, given that I held Hilton Diamond status during the stay and Diamonds are guaranteed executive lounge access.
In terms of hardware, the deluxe rooms and executive rooms are identical.
The front desk clerk was quite apologetic towards the end of our interaction and offered me a bottle of champagne for the inconvenience. I told him that this was a nice gesture but given that we had all the champagne we could drink in the lounge (The Conrad Singapore's exec lounge serves alcohol all day, not just during a designated 'cocktail hour') and that we were flying the following morning, we probably wouldn't have much use for it.
This seemed like a total curveball for him, I don't think he'd ever witnessed anybody turn champagne down!
Our first room was located on the far right hand side of the Conrad, much like the room that I had selected on the 30th floor. I was hoping this would give us a decent Marina Bay view but as you can see, the Pan Pacific hotel blocks the Conrad quite comprehensively, allowing you to glimpse only the slimmest sliver of waterfront.
After dropping our bags we quickly got showered and changed, deciding that it would be a good idea to grab a drink in the lounge, whilst we waited for our 'proper room'. It turns out that the lounge was at maximum capacity and there was a line to get in. I'd never witnessed this at a luxury hotel before and was surprised to hear that an overflow lounge had been created in the lobby.
We went down to the lobby for a quick drink and even this lounge was quite full. Lots of staff were busy helping to set up a stage and a lighting system but the service was still prompt and very efficient. I had read online that sometimes the regular lounge gets quite full but I feel that what we experienced must have been an exceptional surge in demand, resulting from an influx of status holding guests during the NYE holiday.
Plenty of other hotels would have just implemented a queuing system and left it at that, particularly when staff are so busy preparing for the evening festivities so kudos to the Conrad for coming up with a workable solution.
As we sat enjoying our G&Ts we were approached by a member of staff who informed us that our new room was ready. We headed over to the reception desk after finishing our drinks and were told that we had been upgraded to a Centennial Suite as a way of saying thank you for our patience.
The Centennial Suite is quite a common upgrade for diamonds booking anything above the base level rooms here but I was doubtful that we would luck out on NYE, so was very happy to get my first ever suite upgrade as a Hilton Honors Diamond member!
The overall decor of the suite was in fitting with what we saw in the executive room, however the addition of coloured furniture and the use of lighting made this room seem a lot warmer and more welcoming than our former room. Having a full suite with a separate living room is something I had no real experience of before getting into the whole miles and points game but nowadays, having been lucky enough to be upgraded to suites on numerous occasions (primarily via Hyatt Diamond status), I have begun to appreciate the benefits. When sharing a room immediately after flying across multiple time zones, it's great to have a space for one person to hang out, early in the morning, whilst the other is sleeping.
Also, as luck would have it, I checked my instagram immediately upon arriving at the hotel and noticed that some friends of ours from New York were in Singapore for NYE as well. It was fantastic to have space to entertain guests whilst being away from home.
After our unsuccessful first attempt, we decided to give the 31st floor Executive Lounge another try – at around 10pm. This time there was no wait and we were able to get a seat by the window, where the purple hue of the NYE illuminations provided a beautiful backdrop.
Despite our luck in getting a seat, the rest of the lounge was totally full of people so I didn't get a chance to take any other pictures. At this time of night there were no buffet items out but small snacks and both alcoholic and soft drinks are available via table service during the entire opening hours of the lounge ; 06:30 – 23:00.
---
NYE Singapore
---
We opted to entertain ourselves for NYE rather than attending an overpriced dinner or nightclub event. The fireworks at the Marina Bay are the focal point of the Lion City's celebrations and huge crowds of people swarmed on numerous vantage points around the water.
As luck would have it, we managed to find a decent decent spot right by the Marina Bay Sands, on the helix bridge.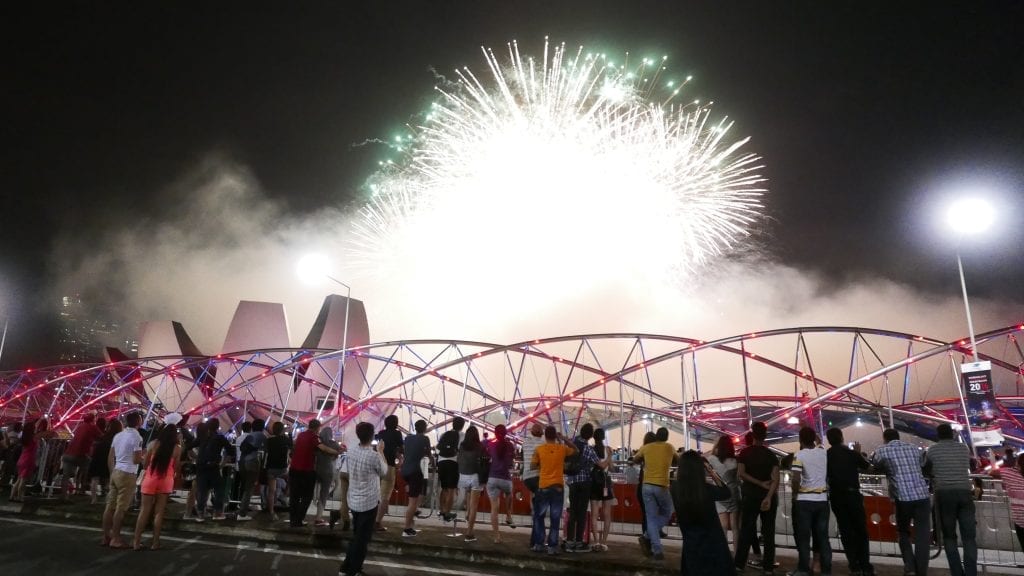 ---
Breakfast at Oscar's Restaurant
---
Despite having access to the executive lounge breakfast, we decided to sample the offering at Oscar's, The Conrad Singapore's main breakfast venue. Judging by the lines we'd encountered during the evening hours, we figured it was our best chance of eating quickly. We figured wrong.
Even at 9am on New Year's Day there was a fairly serious queue of people waiting for a table.
---
Conclusion
---
The Conrad Singapore is most certainly not a hotel of the same calibre as the Conrads in Tokyo or Koh Samui. The service is highly variable and at times borderline incompetent. The decor is bland and unexciting, the facilities are jam packed with guests and the location means that other hotels block the view of the Marina Bay.
Having thoroughly enjoyed my previous stay at the Fairmont Singapore, I would not hesitate to recommend it over the Conrad.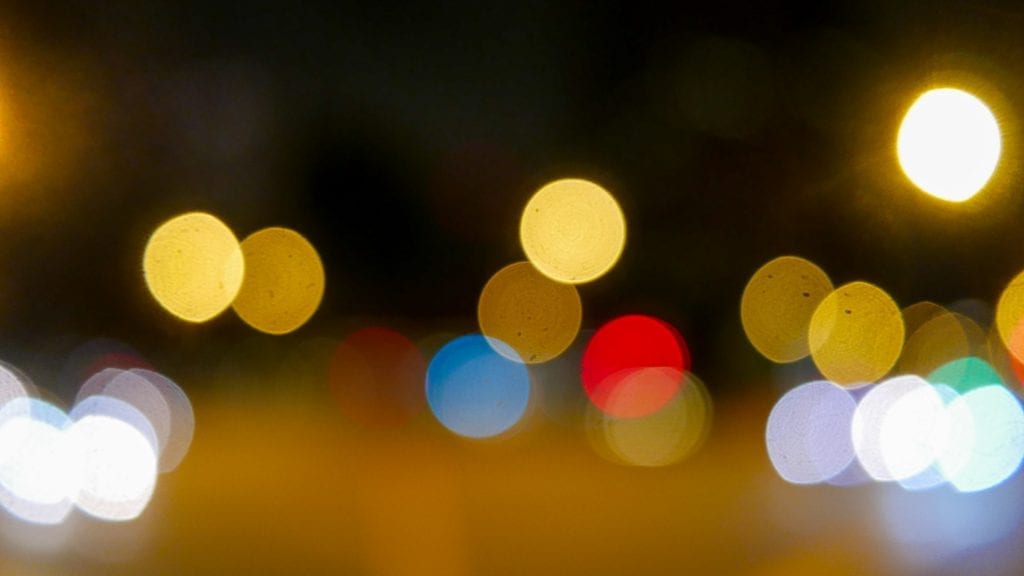 ---
Bali III : Return of the Bali
Part 1:

Part 2:

Part 3:

Part 4:

Part 5:

Part 6:

Part 7:

Part 8:

Part 9:

Part 10:

Part 11:

Part 12:

Part 13:

Part 14:

Part 15:

Part 16:

Part 17: