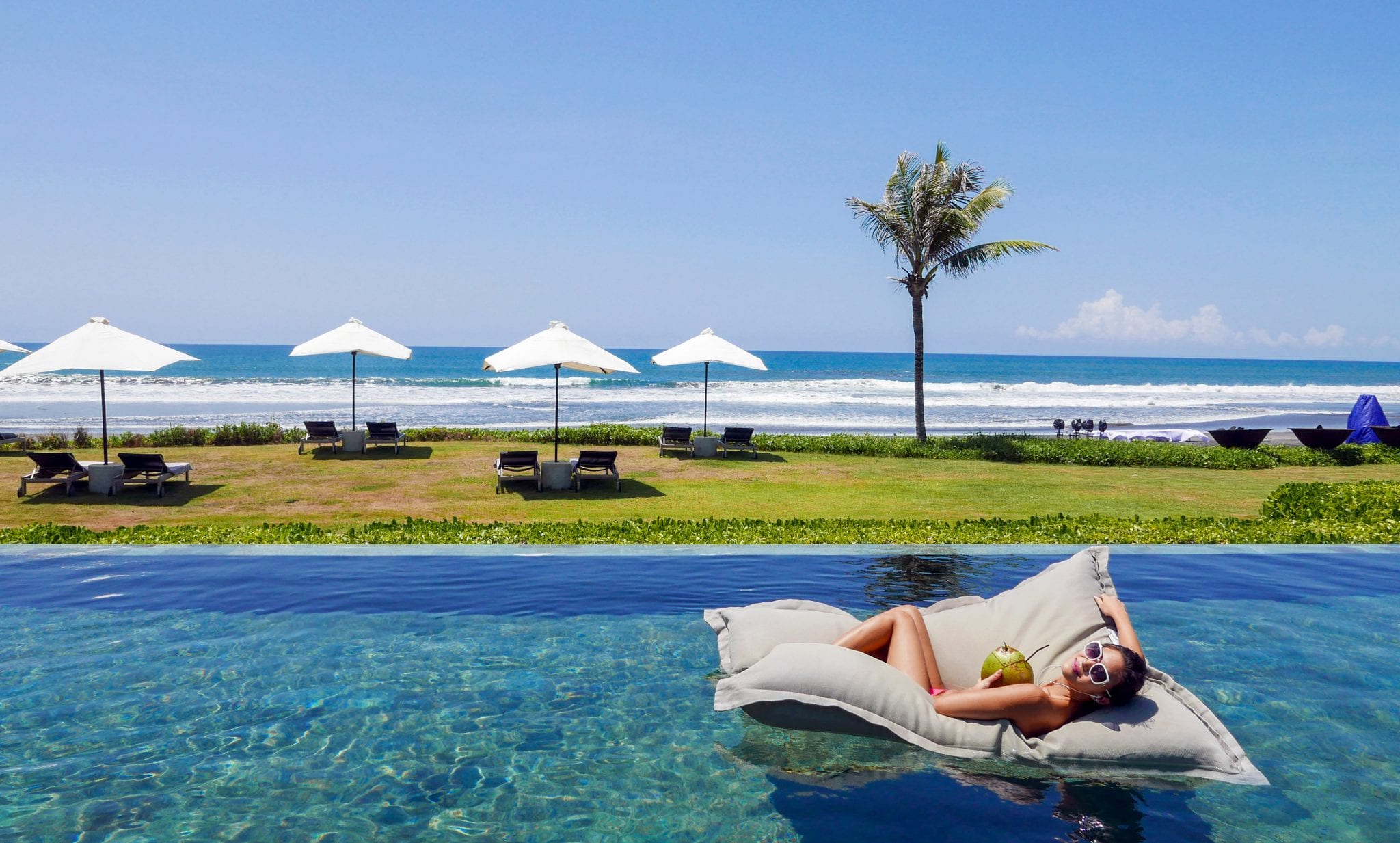 REVIEW – Soori Bali (formerly Alila Villas Soori)
March 15, 2017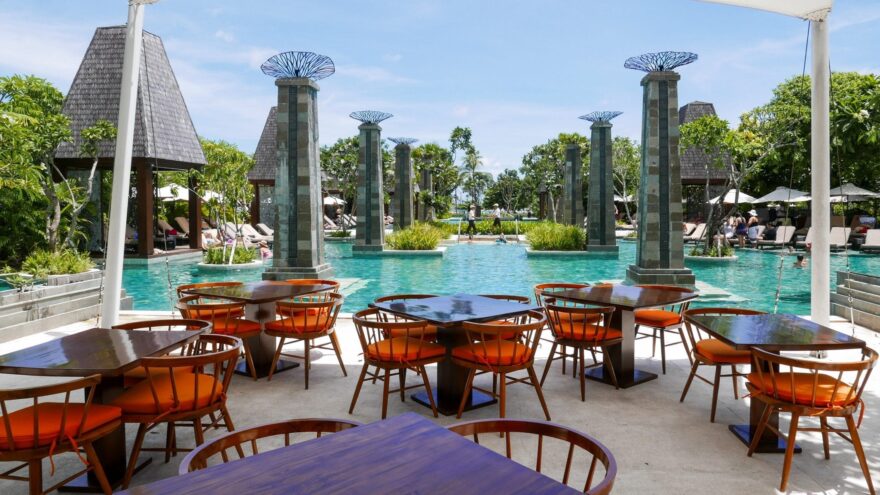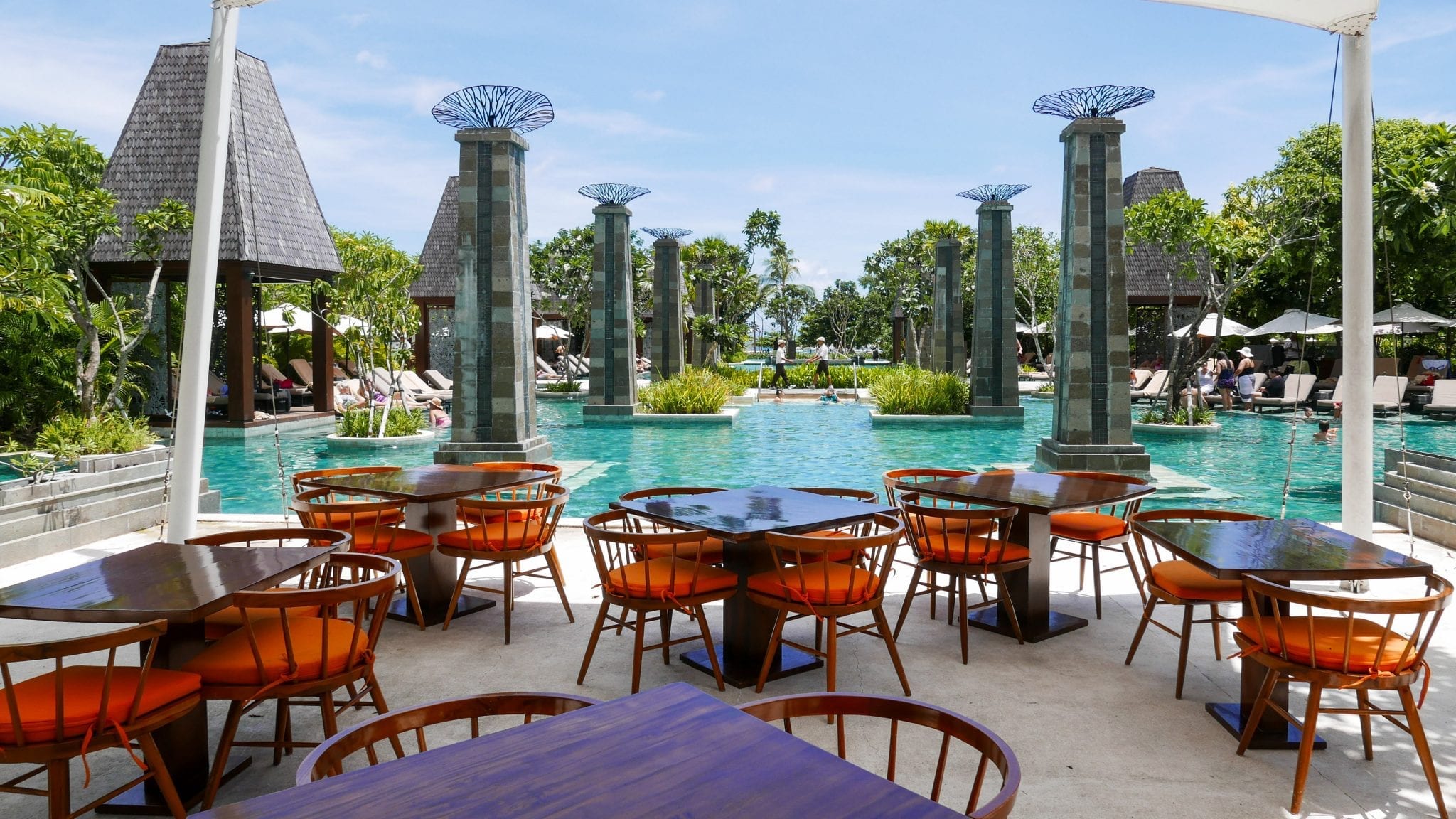 REVIEW – Sofitel Bali Nusa Dua
April 1, 2017
Villa Jiwa, Jimbaran (AirBnB)
Location: Jimbaran, Bali
Rate: £270 per night (for 2 bedrooms)
Chain: Airbnb
---
Intro
---
We departed Soori Bali in the early evening and went via Tanah Lot temple as our friends had never been before and we wanted them to experience the amazing sunset there.
It was completely dark outside by the time we arrived at Villa Jiwa but if anything, the villa looks even more impressive at night.
The staffing at this villa was the most hands-off situation I've encountered, renting in Bali so far. The villa included a driver (although fuel was charged as a small extra), who doubled up as a general handyman of sorts. Our driver lived with his family in an apartment under the villa with his wife and young child but didn't really speak any English.
The owners, Arum and Peter, had gone out of their way to prepare a pack of local information – including activities, favourite restaurants etc. which was very useful.
Any questions or queries though had to be relayed to them, in Jakarta, via email or Whatsapp.
Whilst the pictures on the Airbnb website are very impressive, the villa itself was even more stunning in person.
---
Living & Dining Spaces
---
The main living space featured a great combination of both soft sofa seating, a formal dining space, an exposed 'outdoors' dining area and of course the spectacular L shaped wrap around swimming pool.
Upstairs was the master bedroom, which also featured an 'en-suite' air conditioned lounge.
---
Master Bedroom
---
The master bedroom had one of the coolest en-suite bathrooms that I've ever seen in my life. The majority was kept air-conditioned, which I'm assured is a must for applying makeup 😉 However, the bath and shower were located in an outdoor garden, located behind a glass wall.
Showering amongst the foliage, as the sun shines down from above is an amazing way to start the day!
During the day, the main living space provided us with a similarly perfect blend of indoors and outdoors, with bamboo shades and a ceiling fan designed to keep out the most intense heat.
As dusk began to close in each evening, we headed up to the rooftop lounge to make use of the privileged vantage point that Villa Jiwa enjoys.
---
Rooftop
---
---
Conclusion
---
When it comes to the physical appearance of the place, this villa really serves to highlight how much value there is to be had in Bali. We were no more than 30 minutes from the airport, the beaches of Uluwatu or Seminyak – yet were able to afford a three storey mansion with wrap around swimming pool and an en-suite bathroom that had a garden inside of it. However you cut it, for around $300 a night, that is absolutely crazy.
During our visits to both this and Villa Kerasan though, I came to realise that the wonderful service is actually one of the aspects that I value the most when visiting Bali. Whilst this Villa Jiwa was both stunning and absolutely enormous, I missed coming back to a smiling villa manager, or relaxing with a home cooked dinner by the pool. Those sorts of experiences are really not to be missed when visiting this part of world.
I maintain that private villas offer not only a tremendous value but also a great way to experience personalised service from some of the most remarkably kind and attentive people I've ever had the pleasure to encounter.
In future I would probably trade down to a slightly less extravagant villa, in exchange for more of a full service experience.
---
Bali III : Return of the Bali
Part 1:

Part 2:

Part 3:

Part 4:

Part 5:

Part 6:

Part 7:

Part 8:

Part 9:

Part 10:

Part 11:

Part 12:

Part 13:

Part 14:

Part 15:

Part 16:

Part 17: