*DEAL GONE* Brussels to Cape Town – Business Class £1005 R/T
April 6, 2017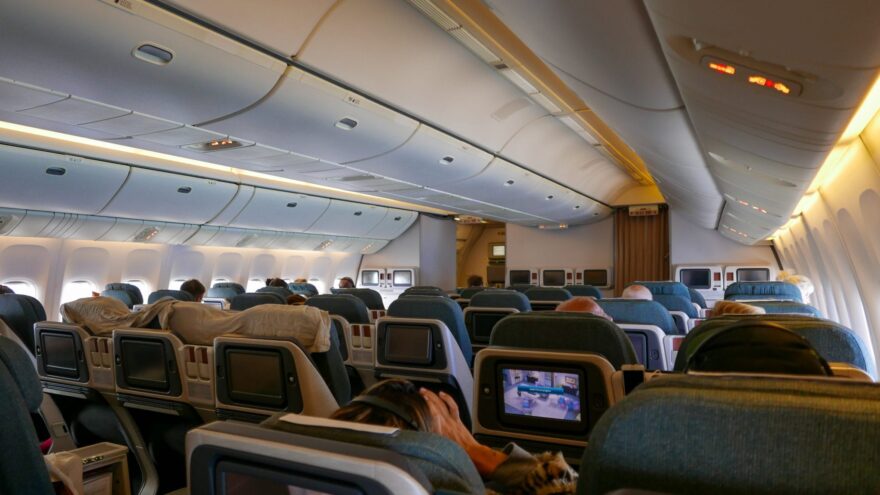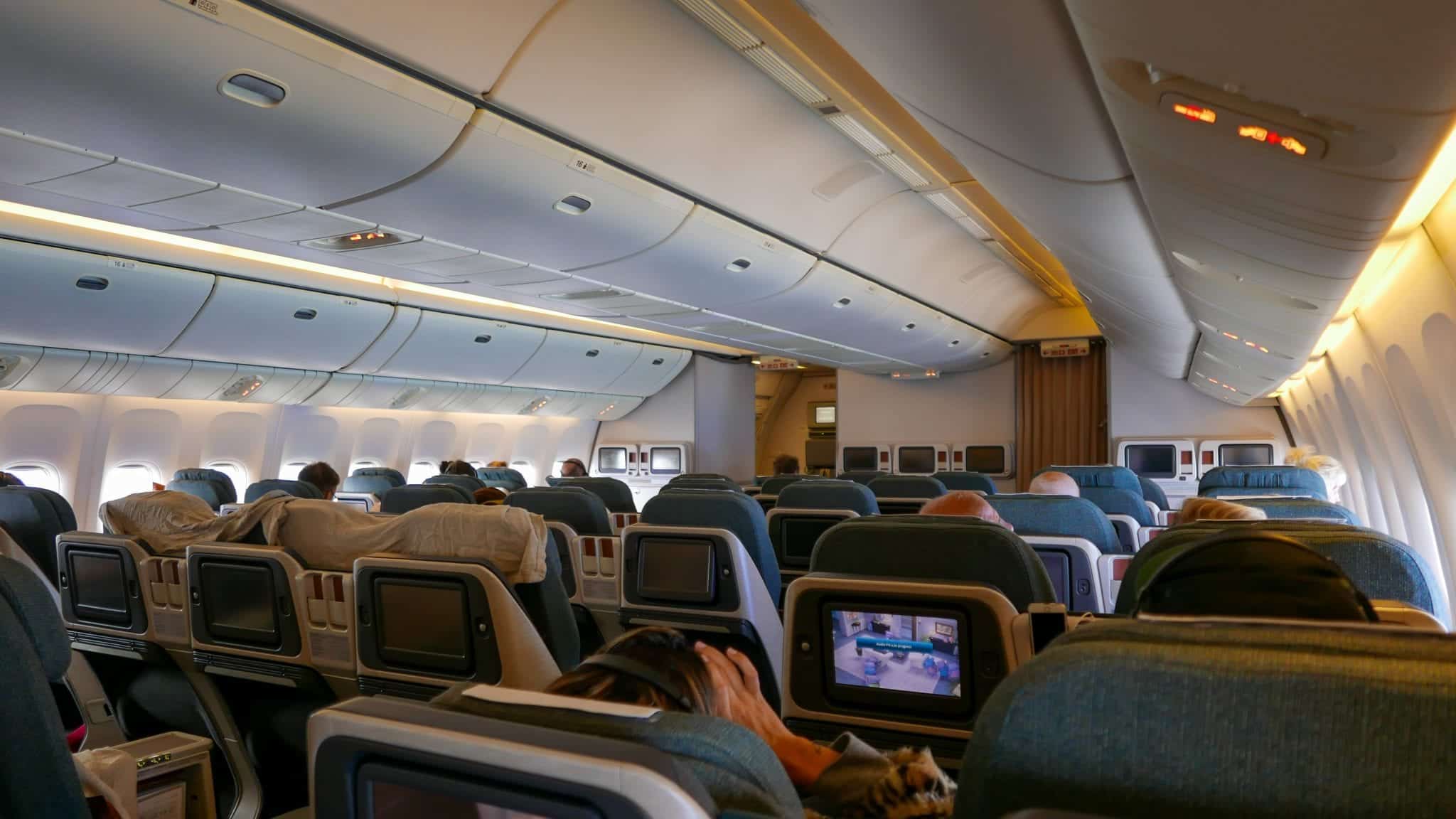 REVIEW – Cathay Pacific : Business Class – Bali to Hong Kong (B772)
April 7, 2017
---
Cuca – Jimbaran
Trendy restaurant offering very modern and expertly executed tapas
---
---
Cuca restaurant is a modern glass and concrete building set in an expanse of private gardens, very close to the Intercontinental in Jimbaran.
The main premise of the restaurant is that money is saved by keeping ingredients as local as possible and eschewing luxury tableware for Balinese options. I personally thought that the design was great and I found the tableware to be both varied and very stylish.
The food was universally excellent. The service however left a lot to be desired. Don't arrive here super hungry, it was at least 40 minutes until we were brought any food at all, no snacks, bread or anything was brought in the meantime.
Looking around, quite a few other tables had upset looking people waving to servers, trying to determine the whereabouts of their meals.
---
Karma Beach – Uluwatu
Luxury beach bar on a pristine wind sand beach with table service cocktails and sushi
---
Karma Kandara's beach club is situated directly adjacent to Sundays Beach Club (formerly Finn's) on the same spectacular strip of white sand beach. It is pitched as a slightly higher end offering, with less crowds, better sun loungers and a tranquil, covered bar and restaurant area.
The set up is quite similar, you access the bar by purchasing a funicular ticket at the main resort above for 500,000 IDR – which includes one drink per person.
Uluwatu is a unique spot in this world. An ethereal sprinkling of magnificent architectural masterpieces, positioned on a coastline with views across a seemingly infinite ocean.
There are numerous resorts in Uluwatu where one can enjoy a delicious meal in serene surroundings. For me, none captures the essence of this wondrous area better than Alila Villas Uluwatu. The resort appears to have been designed by a space faring alien civilisation from the future and the staff are some of the best I have ever encountered in any service setting, anywhere on Earth. Our
stay there in October 2014
is the high watermark by which all future resort stays will be measured. Whenever we are in Bali we can't help but come and visit, even if we aren't spending the night.
As we approached Warung restaurant, the staff immediately recognised us and asked if we wanted to sit in one of the cabanas overlooking the ocean, like last time we were there. Of course, we said yes!
---
Merah Putih, Seminyak
Trendy and lively restaurant and bar; featuring grand, modern design
paired with high-end Indonesian cuisine
---
Not a part of Bali I would usually find myself in, given the terrible traffic and 'backpacker friendly' clubs and bars. I had heard numerous excellent reviews of this restaurant though and felt like I had to give it a chance. The name means Red and White in Indonesian and despite its location is quite a classy affair.
We ate here with our travelling companions from London as well as some friends from New York. We all agreed that the food, service and wine list would easily hold their own in the restaurant scenes of our respective home towns. The decor is clearly on an extremely high level as well.
We were asked if we had any allergies, wine pairings were proactively and expertly suggested, cutlery switched when they noticed that one of us was left handed etc.
I've written about this place a few times before and really, what more can I say? The ribs are sticky sweet and fall apart at the slightest of touches. The place is almost pathologically unpretentious and their house martinis are so loaded with booze that you need to sip away the initial meniscal glassful, in order to make way for the rest of the drink to be poured into your glass. Consistently awesome. Do not miss this place if you are in Ubud.
---
Swept Away at The Samaya Ubud
A supremely romantic riverside restaurant serving fine modern cuisine at highly reasonable prices
---
Swept away is probably one of the most romantic restaurants I've ever been to. It is located deep within The Samaya Ubud, a rustic and luxurious resort on the outskirts of Ubud. The sound of the river bubbling away, the flickering of the candlelight and the discrete and professional service all combine to make a very special experience.
We weren't here for a romantic meal though. The six of us showed up to enjoy world class fine dining, very reasonably priced alcohol (a true rarity in Bali) and great conversation with our friends from across the world.
The menu features a series of different degustation menus in addition to a la carte items. The degustation menus are extravagant multi-course affairs and top out at 650k IDR (roughly £39)
Swept Away is a very popular venue for people who are looking to pop the big question and the restaurant really goes to town with the preparations. I guess the pressure can get too much sometimes. We were sat next to a couple who were getting into some pretty heated arguments, the situation was a little absurd given that they had this rose petal display right next to their feet.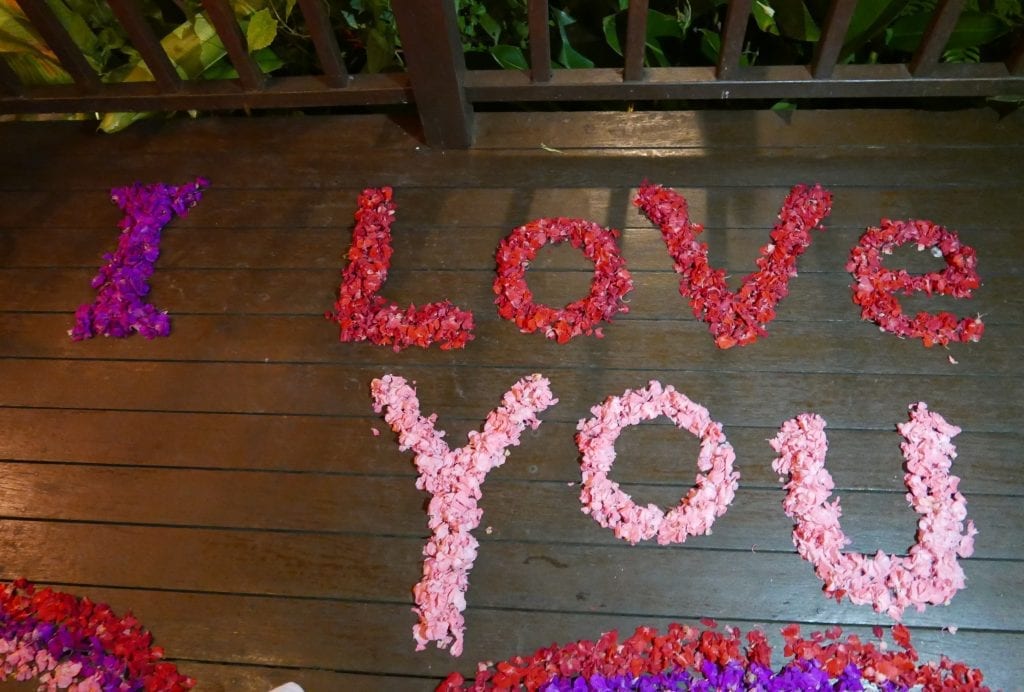 About half an hour into their meal the guy went to the bathroom, twenty minutes later he still hadn't returned. The girl began to look upset and started chain smoking cigarettes. After another twenty minutes or so she disappeared too.
Apparently the guy did a runner and didn't pay for the meal. He left his (presumably ex) girlfriend by herself with no money and no means of transport to get home. The staff took pity on her and organised for the hotel car to take her to her hotel on the other side of town.
We were just expecting dinner. Instead we got dinner and a show.
---
Miscellanea
---
---
Bali III : Return of the Bali
Part 1:

Part 2:

Part 3:

Part 4:

Part 5:

Part 6:

Part 7:

Part 8:

Part 9:

Part 10:

Part 11:

Part 12:

Part 13:

Part 14:

Part 15:

Part 16:

Part 17: