REVIEW – Villa Jiwa, Jimbaran, Airbnb (Bali)
March 22, 2017
*DEAL GONE* Brussels to Cape Town – Business Class £1005 R/T
April 6, 2017
Sofitel
Location: Nusa Dua, Bali
Rate: £150 per room per night
Room Type: Luxury Ocean View Room with Club Millésime Access
Loyalty Program: Le Club Accor Hotels
Status during stay: Platinum
The area of Nusa Dua is very detached culturally from the side of Bali that I really enjoy; it is comprised almost entirely of very large resorts and is only accessible via a gated entrance to the hotel complex.
Each hotel also has its own series of security measures, all of which make you feel a bit like you're hiding away in an Ivory tower.
Still, it is very close to the airport which worked well for us on our final night in Bali, as our trip home would be taking place quite early the following morning.
---
Arrival
---
We arrived in the late morning but didn't take lobby and entrance pics until the evening, so please excuse the disjointed timeline 😉
Our first impressions of the resort were great; the decor is definitely a lot bolder and more modern than the Intercontinental nearby. Our bags were taken by an enthusiastic bell boy at the hotel entrance and we were quickly escorted to the very large check-in area.
We were initially taken to an extremely crowded, albeit very nicely decorated, reception area but as soon as our reservation was found, we were asked to follow a staff member to the Club Millésime lounge. Accor Platinum status has actually come in quite handy for me on a number of occasions, particularly in Asia. I'll miss it now that it no longer comes with the UK Amex Platinum card.
Stepping into the Club Millésime was like stepping into another world, a private hotel within a hotel. Whilst the regular check-in was full of people making noise, kids running around, trolleys piled up with bags as far as the eye can see…the Club Millésime was an oasis of tranquillity.
We were informed during check-in that we had been upgraded and placed in two connecting rooms with an ocean view. Our rooms were not quite ready. However, as it was only midday, we were invited to either spend some time hanging out in the lounge or go across to Cut Catch Cucina for their famous all you can eat brunch. No prizes for guessing what we decided 😀
---
The Hotel Grounds
---
We took the scenic route to brunch and walked all the way from reception to the beach and back…
---
Brunch at Cut Catch Cucina
---
As luck would have it, there was a promotion on, on the day we visited so the usual brunch price was further discounted! Even when paying the full 399k IDR++ for the non-alcoholic version of the brunch, I feel like you are getting excellent value.
After an enormous and absolutely delicious meal, we were ready to see our rooms. We stopped by the Club, where a host met us and took us all the way to the far end of one of the hotel wings, to a pair of adjoining rooms, directly overlooking the ocean.
---
Deluxe Room with Ocean View
---
It felt weird going back to a regular room, in a massive hotel, after so many nights in villa style accommodation. Still, for an entry level room, I thought that the finishes and amount of space were excellent. Ordinarily Le Club Accor Platinum members can expect to either be granted a pool access room or one with an ocean view. We opted for the latter as we preferred the idea of the view versus having people swimming past our villa and only having a view of the gardens. If you have kids though, I can definitely see why you'd opt for the pool access room, particularly as these are closer to the centre of the hotel, where many of the restaurants and activities are located.
---
Club Millésime
---
The Club is by far the best I've ever encountered at any hotel in the world. The service was absolutely flawless. Despite staying here for only one night, everybody knew our names and drink preferences. We were always greeted with a smile and served immediately. Glasses were cleared and refills brought within seconds.
Complimentary wine and cocktails are served are served from 5:30pm to 7:30pm.
---
Conclusion
---
The Sofitel was my first ever experience of staying in a full blown mega-resort. Having club access definitely helped to make the experience feel more personalised but much like the experience of staying in villas without staff, I genuinely feel that choosing places like this means that you miss the best that Bali has to offer.
There is something truly wonderful about the serenity of a Balinese morning. Watching the sun rise above the jungle canopy or across a roaring ocean. You turn and see the villa manger walk across and offer you a cup of coffee, sit back in the poolside sofa, relax and enjoy the quiet sound of trickling water. This kind of experience is impossible to capture or understand when you are housed in a giant building alongside thousands of other people.
The Sofitel is great for what it is but if you are in Bali I would definitely recommend someplace smaller and more private.
Wake up early enough though and you can still capture some of that magical Balinese tranquility…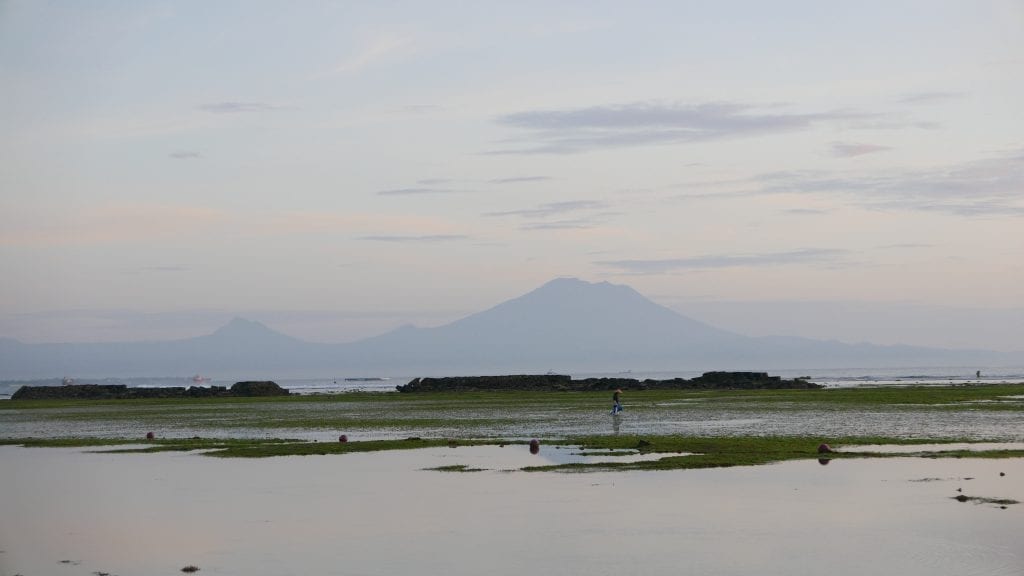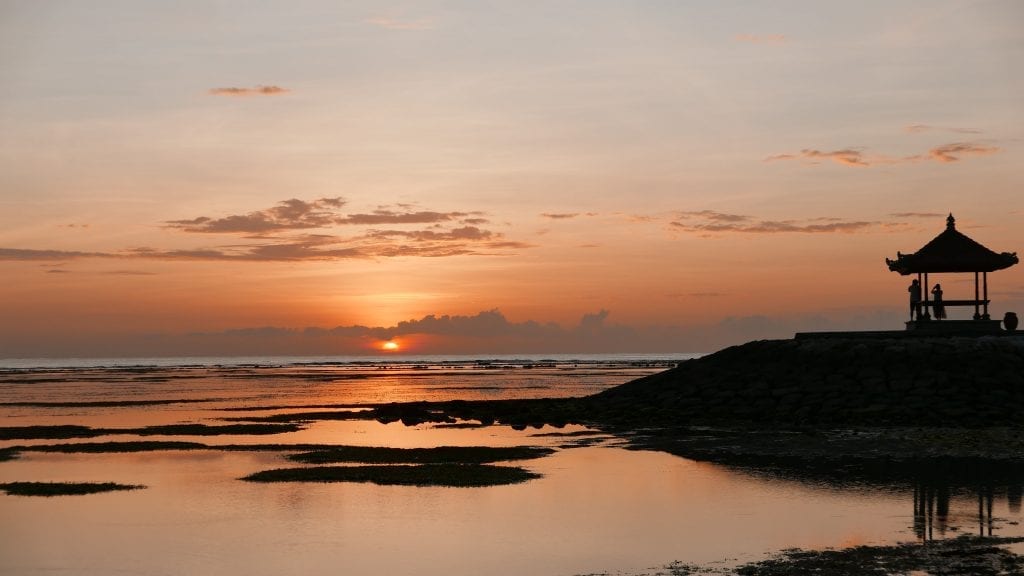 ---
Part 1:

Part 2:

Part 3:

Part 4:

Part 5:

Part 6:

Part 7:

Part 8:

Part 9:

Part 10:

Part 11:

Part 12:

Part 13:

Part 14:

Part 15:

Part 16:

Part 17: