Looking back now, it's funny to think that I only flew Qatar's newest products (and my first ever Dreamliner) just over a year ago. I've got so many trip reports to catch up on and have tried so many products since, that getting myself back into the correct head space to write this report has been rather challenging.
In the late summer of 2015, I made a promise to myself. I was going to leave a large enough gap in my schedule to enable me to capitalise on one of Qatar's notoriously cheap premium fare sales. Up until then my strategy had almost always been to book my longhaul travel one year in advance, using points.
However, the Viking Fare taught me that sometimes a cash fare can offer better value and it comes with a side order of miles and status XD
Sure enough, as winter approached, an awesome Qatar deal manifested itself. For the equivalent of £800 per person I would be able to score roundtrip business class flights from Stockholm (ARN) to Bangkok (BKK) via Doha (DOH). Now clearly this isn't as convenient as flying EVA Air from London to Bangkok direct but then again, have you seen how much the cash fare is for that flight?!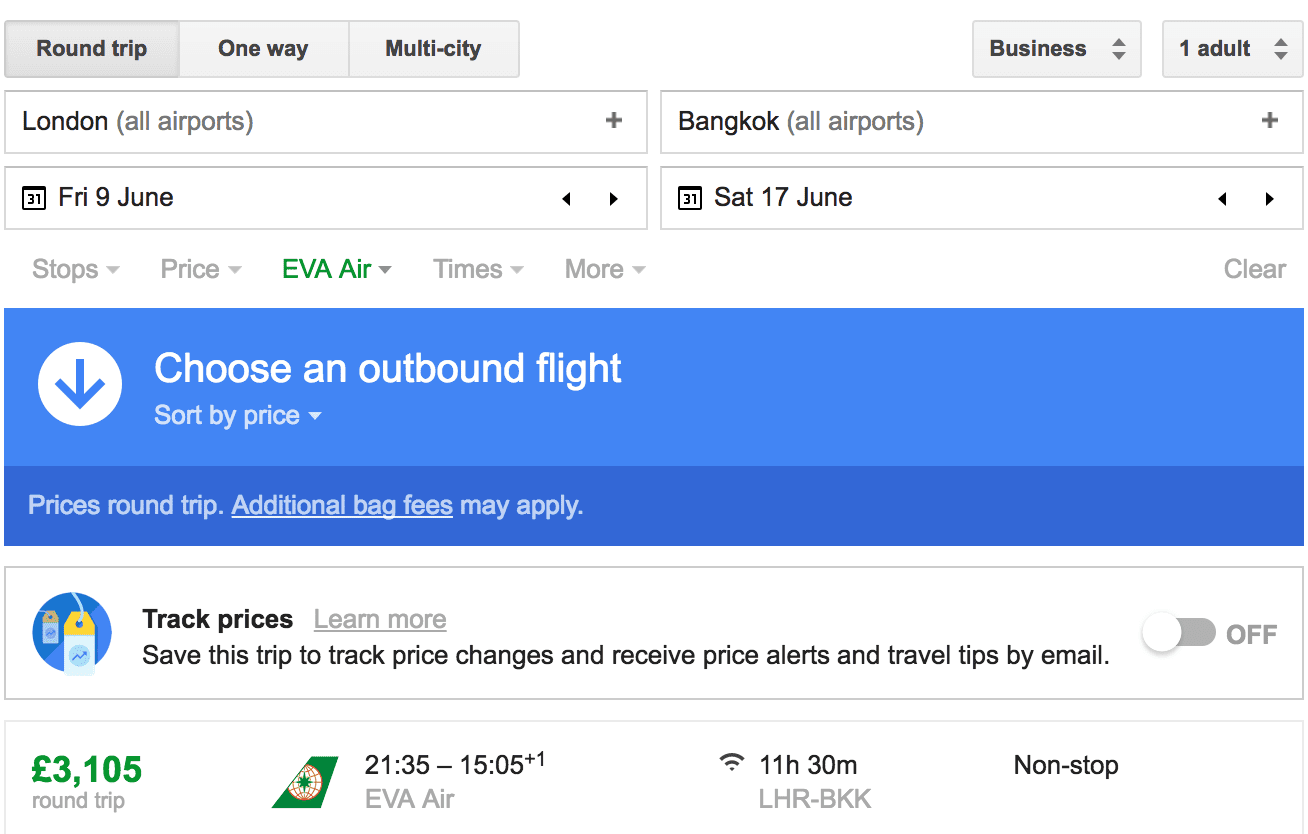 Best of all, I would be able to try both the Dreamliner with its ultra small and exclusive business cabin, as well as the enormous A380 and its extravagant onboard bar.
Living in London, I needed to find a way to get to Stockholm. It probably says something about me, that I completely ignored this aspect of the trip whilst booking. I considered Stockholm and London to be the same thing, for all intents and purposes, given how cheap and easy it is to get there.
On this occasion I opted to save my Avios and positioned to Stockholm using a cash fare. The cost? £115 per person in Economy, round trip on BA. I could head to Heathrow on a Friday evening, straight after work, take the late flight and stay at Stockholm airport that night. This would work well, as the onward flight from ARN to DOH would be fairly early on Saturday morning and I didn't want to risk a same day connection from London.
On the way back, eight days later, we would arrive into Stockholm in the early afternoon – with plenty of flights to pick from, in order to get us back home to London.
What would we do in Bangkok?
Bangkok is one of my favourite cities in the world. I've visited on numerous occasions and even lived there for a few months back in 2010. However, with a tight one week schedule I wanted to get out of the city and head back to the Conrad Koh Samui. CKS is a hotel which offers an incredible value via membership of the Hilton Premium Club Thailand and the lack of distractions nearby means that you can really unwind here, more so than any other place I've visited.
As we would be touching down into Bangkok later in the afternoon we would need to spend one night there. Just enough time to pop to a few of my favourite places. I thought that this time it would make sense to stay at the Conrad Bangkok, thereby making even better use of the Premium Club membership.
Much though I love the Conrad Koh Samui, I wanted to add something new to the journey rather than just re-visiting places I had been to in the past year. With several Hyatt Diamond Suite upgrades burning a hole in my pocket I looked for options near Bangkok and one immediately leapt out to me.
Back in 2001 I visited Cambodia with my parents and found the experience profoundly moving. I was finally old enough to be allowed to explore on my own and I had some amazing adventures: racing up temple steps with local kids; smoking Marlboro reds that I bought from sellers outside the temples for $1 per carton; buying a policeman's badge from him (also $1); walking into a jungle clearing and seeing a centipede the size of a baguette, carrying the gnarled carcass of a giant spider in its mouth; walking around the corner of an enormous temple and looking up to see that the proceeding wall had been built in the shape of an enormous, reclining Buddha. The whole trip was awesome!
I know they say that you shouldn't revisit your favourite places, they never live up to the memories. Here I'd built a trip around three return visits and still I was quietly confident that things wouldn't just turn out ok… they would turn out spectacularly!
---
Cambodia and Thailand
Part 1:

Part 2:

Part 3:

Part 4:

Part 5:

Part 6:

Part 7:

Part 8:

Part 9:

Part 10:

Part 11:

Part 12: