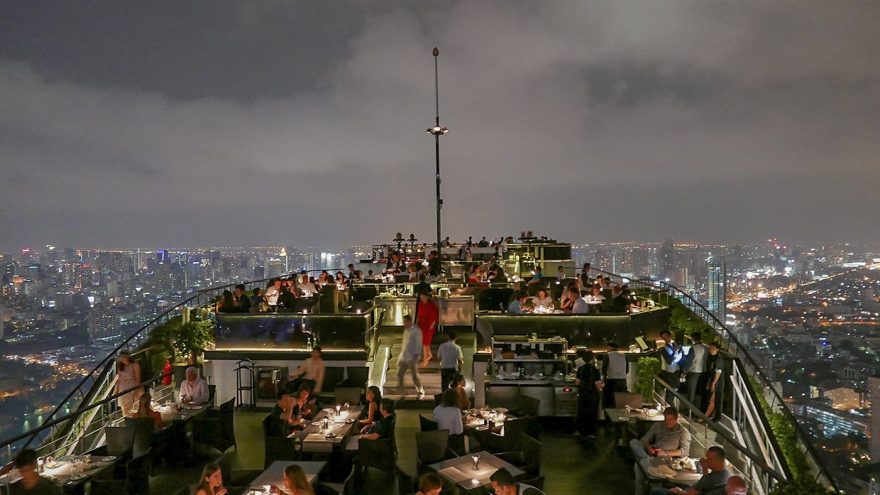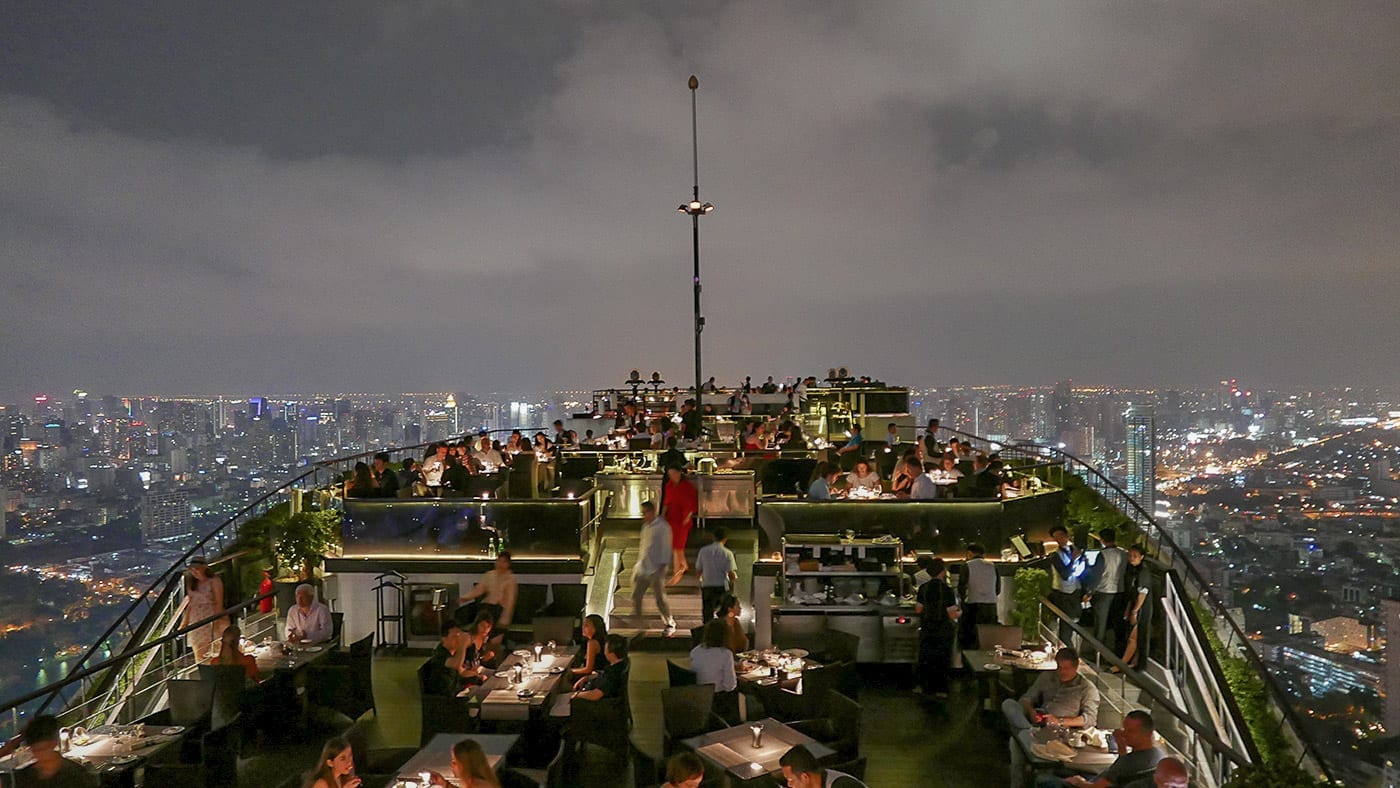 GUIDE – Eating and drinking in Bangkok
June 6, 2017
GUIDE – Touring the Temples of Siem Reap
June 10, 2017
Park Hyatt Siem Reap
Rate: 176USD (with Hyatt Privé benefits)
Room Type: Park Executive Suite

upgrade from Park King using Diamond Suite Upgrade certificate

Status during stay: Hyatt Gold Passport Diamond
---
Booking
---
I initially booked this stay as a cash and points reservation. Given that the PH Siem Reap is a Category 4 Hotel, this set me back 7,500 Hyatt points + $100 per night. At the time cash rates were over $300 so it seemed like a very good deal.
The great thing about booking hotels and flights using points is that not only are the prices usually much cheaper, the reservations are also totally flexible. I always make sure to check on my reservations over time to see if it makes sense switching to a better rate. Trends in availability can often mean that you'll find a cheaper rate as your stay date approaches.
Luckily, about 2 months before our travel date the standard flexible rate at the hotel dropped to $175.
I booked using Hyatt Privé, since Hyatt Privé bookings always match the Hyatt.com rate and provide all the same points and stay credit, since they're viewed as direct bookings by Hyatt.
However my Privé booking also added:
• Priority room upgrade subject to availability
• Full breakfast for up to two in room guests
• $100 Hotel Credit
• Welcome amenity
• Early check-in/late check-out subject to availability
Having Hyatt status meant that I got most of those benefits already but getting $100 of credit to spend at the hotel was a real bonus as was the improved upgrade priority.
---
Arrival
---
The Park Hyatt Siem Reap is located on a busy intersection right in the middle of town, our drive there took around 20 minutes from the airport and traffic was not an issue whatsoever. I prefer this location to the resorts outside of town, I'd rather have all of the local shops and restaurants within a couple of minutes walk and miss out on being ten minutes closer to the temples by car.
The hotel has no parking space but has enough room to accommodate a couple of drop offs at a time, under the gazebo style entrance.
We were asked to take a seat at one of the tables and were offered cold towels and delicious iced lemongrass drinks as we completed the check-in formalities. We were thanked for our loyalty as Diamond members and informed that, as per my email request, we had been upgraded from a normal Park Suite to a Park Executive Suite with private plunge pool. (given how few of these plunge pool suites there are, I'm certain that having a Hyatt Privé booking really helped to swing the odds in our favour)
Once we had filled out our paperwork our host asked if we would mind hanging on for a minute, as the GM wanted to personally welcome us to the property. Whilst he went to fetch the GM, one of the staff came over to chat with us. He was very friendly and made great conversation in perfect English. He made a number of suggestions for our short visit to the area and made sure to enquire whether or not we required any help making further arrangements. He was one of the most polished members of staff I've ever encountered at a chain property.
As we chatted I found out that despite being Cambodian he had only just started working in Cambodia for the first time after many years in hotels around the world, when he told me he had worked in Turks and Caicos for the last few years I chanced a guess as to his previous employer.
"Amanyara?", I asked.
"How did you know?", he said.
Aman alumni tend to be easy to spot…
At this point the GM came over to introduce himself and welcomed us to the property. This is the first and only time in many stays as a top tier Hyatt elite, that I have ever been welcomed by a GM. It was a nice touch and definitely started off our stay on a very positive note.
On the walk to our suite we passed the hotel's saltwater pool. This pool is a hidden sanctuary away from the madness of the chlorinated main pool and the spa, located above us in the main building. I love a good saltwater pool, it just seems so much healthier than chlorine and the atmosphere here was always very tranquil.
Our suite was located on the ground floor directly adjacent to the saltwater pool. The remainder of the rooms at the property are located within the main building, above the lobby with the statue of the lady.
---
Park Executive Suite
---
Immediately upon stepping through the door of our suite, we found ourselves in our private pool area. I like how we were given both the option of sun loungers and a cooler shaded area with a table and overhead fan.
Given that our pool suite was on the end of the block, we enjoyed a greater degree of privacy, as we only had one neighbour. There were building works next to the hotel though, so depending on the height and layout of the neighbouring building, some of this privacy may now be lost.
The bathroom was everything you'd expect from a luxury property. Acres of white marble, dual vanities, a deep soaking tub with integrated TV and an ultra powerful walk-in shower.
We already saw the saltwater pool earlier on but there is also another larger, chlorinated pool located within the main building. The pool area tended to be very chaotic, with towels strewn around everyone and lots of loud family groups. The design is actually quite stylish and I like how there are plenty of seating options including covered daybeds – a real necessity in the searing Cambodian heat. The pool is also a very decent size with cool features like the bridge you can swim under and a lagoon area filled with trees.
Maybe we were unlucky and perhaps at other times the pool is kept tidier, with more available loungers out in the sun. However, during our visit both the saltwater pool and naturally our own private pool, seemed like better options.
---
Food and Drink
---
Breakfast
Every morning of our three night stay, I started my day in the same way. I sprung out of bed, made a coffee and then spent a few minutes in the terrace soaking up the sun. Once I'd heated up I jumped straight into our plunge pool, splashed around for a bit and then headed back indoors for an amazingly invigorating rainfall shower. At this point, the best part of my morning ritual was still to come… Breakfast!
As Hyatt Diamond members our breakfast was included free of charge. As tends to be the case in Asia though, this breakfast would have been well worth paying for. There was a very extensive buffet indoors, featuring a variety of very high quality cold items.
Whilst there was plenty of seating indoors and out on the terrace in front of the restaurant, we immediately gravitated towards these amazing suspended table swings, out in the courtyard. Our favourite was the one on the end, it was not only the most private place to sit during breakfast but also the most geographically proximate to our suite… hey, we were on holiday 😉
The service was very attentive, with drinks brought out in an expeditious manner. We ordered our hot dishes (included as part of the breakfast) alongside our drinks and generally they were delivered just as soon as we finished our first plate of cold food from the buffet. Drink refills were proactively offered and the staff always made sure to enquire whether the food was to our liking (it was!).
I ordered the very serviceable eggs benedict each day whilst Kamara stuck to her favourite breakfast: noodle soup.
Other
---
Conclusion
---
Even at $170 a night, the Park Hyatt Siem Reap is not cheap for this town. There are some giant, opulent resorts on the outskirts which can be had for $120 or less. The location is a real plus though and given how much time we spent outside of the hotel, we valued a nice bar and relaxing breakfast over access to sprawling lawns and giant pools.
I loved our leisurely breakfasts and being able to jump in our pool during our midday break from the temples each day. After cocktails in the evening, we had a ton of amazing restaurants at our disposal, at most five minutes drive away. The service here was better than expected and the hardware in the room was excellent, even if our suite was a little lacking in daylight.
Overall I would definitely recommend the Park Hyatt Siem Reap and would gladly stay here again.
---
Book the Park Hyatt Siem Reap with Hyatt Privé benefits
---
Hyatt Privé Partner Booking
Click the image to get the best available, flexible rate and also receive:
• Priority room upgrades subject to availability
• Full breakfast for up to two in room guests
• $100 Hotel Credit
• Welcome amenity
• Early check-in/late check-out subject to availability
Note: You will still earn stay credit and ALL elite benefits, exactly like a direct booking with Hyatt.com.
---
Cambodia and Thailand
Part 1:

Part 2:

Part 3:

Part 4:

Part 5:

Part 6:

Part 7:

Part 8:

Part 9:

Part 10:

Part 11:

Part 12: