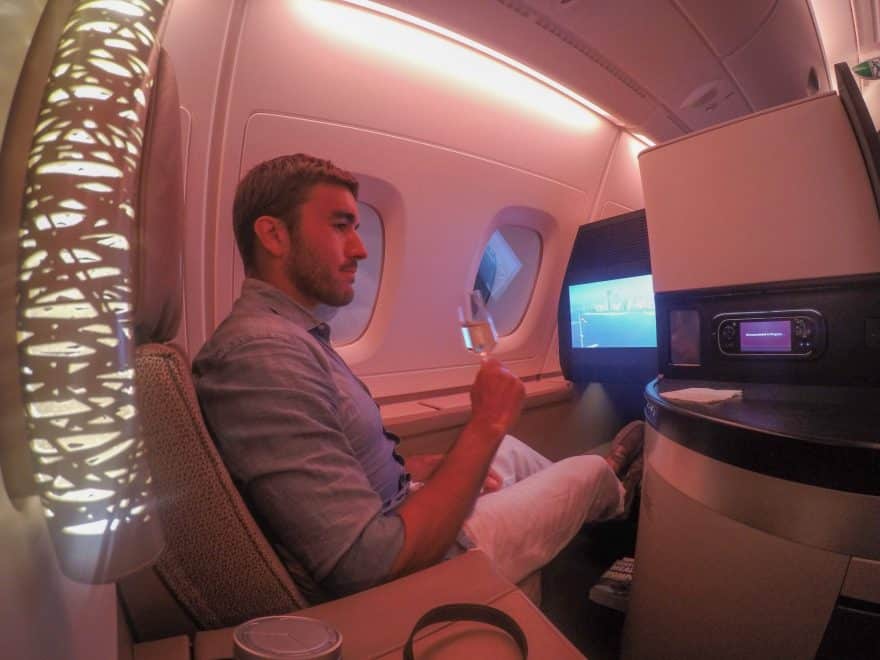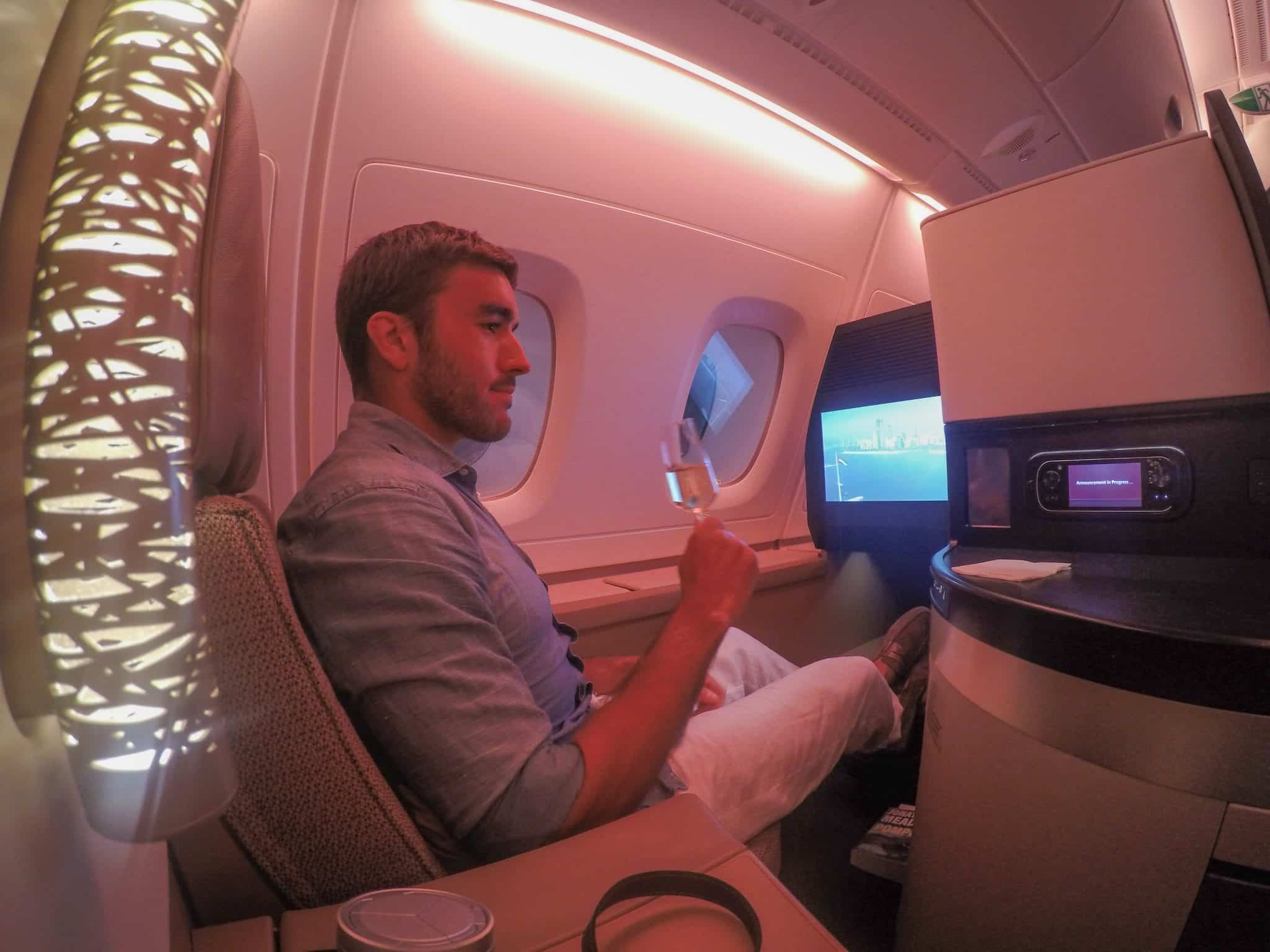 REVIEW – Etihad Airways : Business Class – Abu Dhabi to London (A380)
October 28, 2017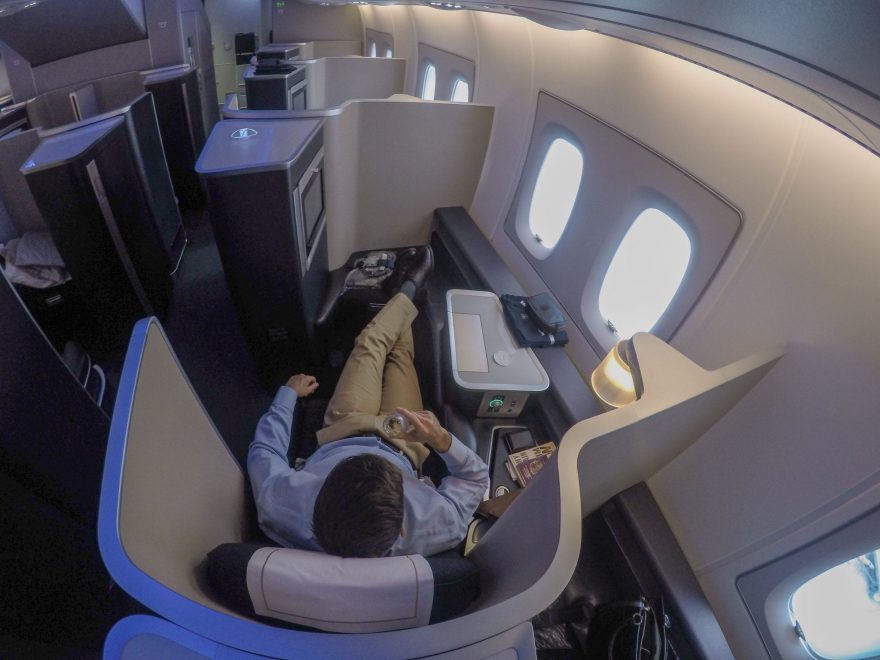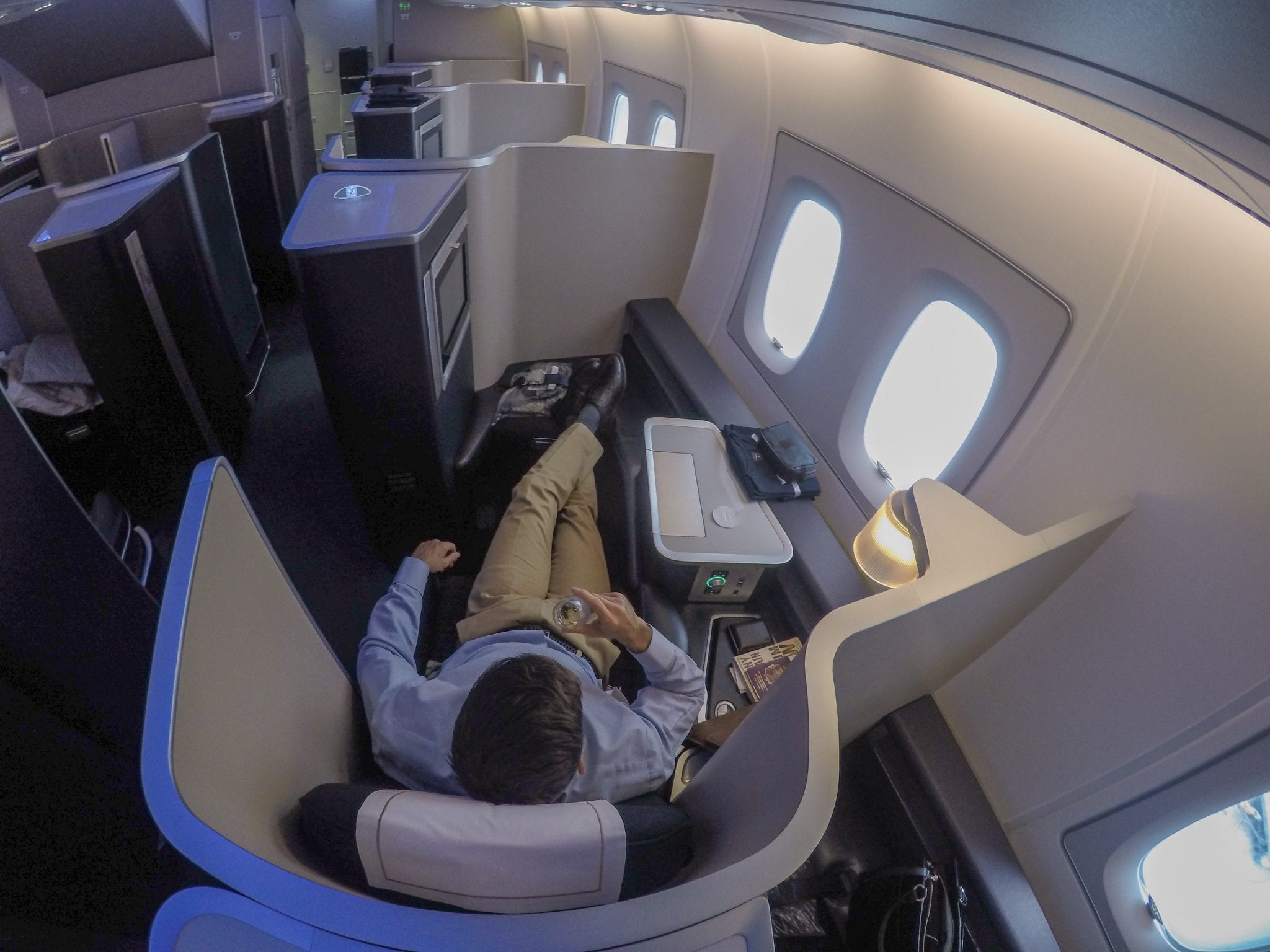 REVIEW – British Airways : First Class – London to Miami (A380)
November 11, 2017
Hyatt Regency London The Churchill
Rate: £196 per night

Suite Upgrade from an entry level room

Room Type: 9th Floor Regency Suite w. Balcony
Status during stay: Hyatt Gold Passport Diamond
---
Given how much I travel, when at home in London I like to spend time at home, hang out with friends and family and of course, write reviews and trip reports!
Summer tends to be a quiet time for me, travel-wise. This is primarily because it is the time of year in which London is at its best. I figure that if I'm going to fork out crazy amounts of rent I might as well stay put when the sun is shining and just relax and enjoy this great city.
On the other hand, if I go more than two or three weeks without staying in a hotel I start to feel weird. Lights seems to shine a little less brightly, food doesn't taste as good, my teeth begin to itch etc.
Furthermore, given that London is my home town I understandably get a lot of emails from people asking for hotel recommendations here. I've done a couple of mattress runs in the past, in order to maintain my hotel statuses but this time I had a slightly different problem. My Hyatt Diamond (RIP) status was going to expire in the next few months and between myself and Kamara we had a fair few complimentary Diamond Suite Upgrades left to redeem. There was no way in hell we were going to requalify, so in the words of Kurt Cobain I decided it was "better to burn out, than to fade away".
When I saw a very cheap cash rate in the middle of the summer I jumped on it and immediately called to apply the upgrade. The Churchill has a large number of entry level suites and always seems to have availability.
The location of this hotel is far preferable to me than the usual suspects on Park Lane or the likes of the Mandarin which is good for luxury shopping and not much else. The Portman square park provides a tranquil and green space which seems like it is miles removed from the hustle and bustle of nearby Oxford street.
If you want luxury shopping you can go absolutely nuts in Selfridges (which also has a phenomenal food hall) or Bond Street. If you want a great burger, Patty & Bun is just down the road on James Street (as is one of my favourite sushi joints: Atari-Ya). The bars and restaurants of Charlotte Street are only a ten minute walk away as is Paddington Station (where the Heathrow Express departs from).
---
Arrival
---
We approached the empty check-in desks and were sent upstairs to the club floor to check-in. Standard practice for top tier Hyatt elites or any guests staying in club rooms or suites.
---
Check-in
---
Check-in was quick, friendly and very comfortable. Sitting here in the entrance to the tranquil club lounge is quite a different experience to sanding at a counter, a few feet away from the road, downstairs.
I like how this hotel strikes a balance between traditional and modern. The exact same scene with grey or beige chairs would look very boring but the vivid purple, matched by the orchids on the desk, makes for a fun touch.
---
Regency Suite with Balcony
---
Living Room
When I first walked into the suite my first impression was very good. I love the amount of natural light, something of a rarity in a lot of London hotels, housed in older buildings.
Bedroom
The suites at The Churchill are true suites, meaning that the bedroom is totally separate from the living room. Plenty of hotels will try and get away with branding a junior suite as a suite, when there is nothing but a large entertainment console or cupboard separating the two main rooms.
The bedroom was laid out in very neutral and elegant tones. We requested extra pillows in advance. The Churchill rose to the challenge admirably. The pillows and bed were all supremely comfortable, with the curtains providing a great deal of darkness, perfect for a sound sleep.
Bathroom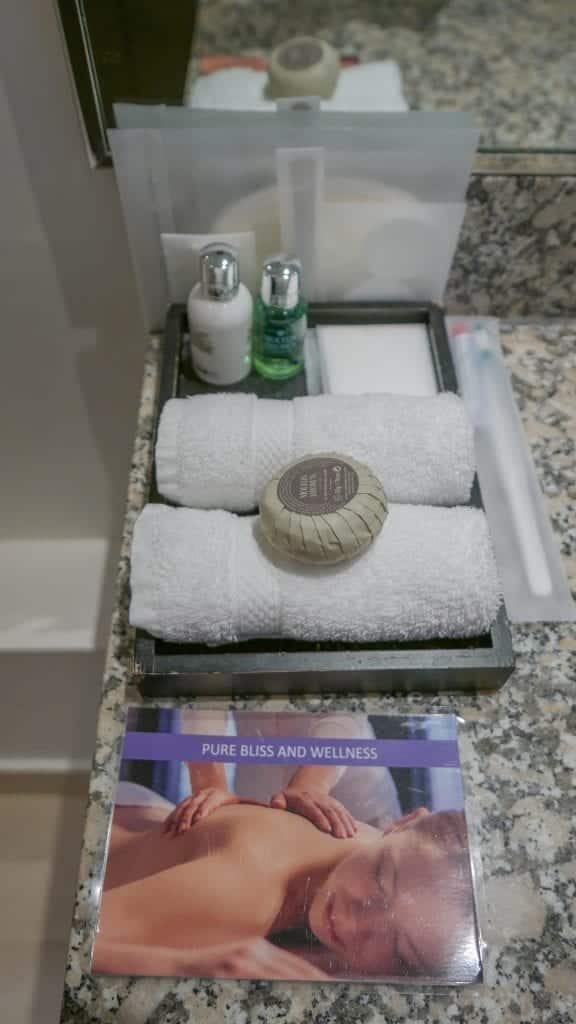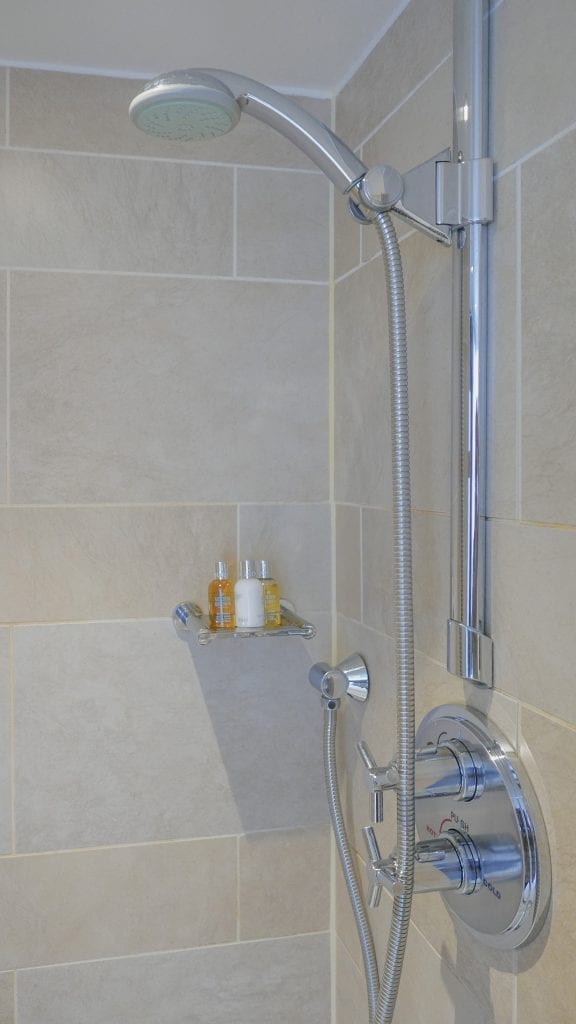 Balcony
Having outdoor space in central London is a real privilege, however, I cannot understand why the hotel designers didn't either place some opaque panels in these dividers or put some plants there. Luckily we were on an end unit so only had one neighbour to deal with but they had a real shanty town situation going on.
However, when standing up the wall was the perfect height to lean on and rest a morning cup of espresso. I must have spent an hour out here in the morning, just sipping coffee, enjoying the sunshine and watching the activity below.
---
The Gym
---
The gym at The Churchill is firmly in the 'token gesture' level. You know the type: a bike, a treadmill, some pink weights and a 'multi-gym' contraption from the 80s. The Churchill has more than two cardio machines but in terms of weights it is severely lacking. There are dumbbells going up to around 20kg and no cable or plate loaded machines at all.
---
The Regency Club
---
The Regency Club was a real highlight of our stay at The Churchill. The staff were all incredibly proactive and welcoming, the decor is elegant and understated and the food was verging on the spectacular. This is one of the better club lounges I have ever visited and certainly puts the Conrad London St James to shame.
Afternoon Tea
We checked in just as afternoon tea was being served and figured we'd come and take a look. I'm not usually into absolute carb fests but have to admit that the display really exceeded my expectations.
Cocktail Hour 5:30 pm -7:30 pm
After the surprisingly excellent afternoon tea, I was very eager to see what delights The Churchill's Regency club had in store during the evening cocktail hour.
There were four reds, four white and a prosecco available too. The juices were freshly squeezed and the homemade mint lemonade was fantastic (and served as a powerful addition to a gin and tonic).
Breakfast 7am – 11am
More often than not a club lounge breakfast feels like second best. You get a quiet and convenient space in which to eat your food, in exchange for a limited choice and reduced level of service. I am happy to report that this was not the case at The Churchill. We enjoyed an immensely pleasant and leisurely Sunday breakfast, with some of the most delightful hotel staff we have encountered on our travels.
Our plates were always immediately cleared when empty and this would invariably be followed by, "is there anything else I can get you?".
The food and drink was of a decent quality, with a number of items freshly cooked or prepared in house.
---
Conclusion
---
The Churchill is a very well located hotel which manages to be within a two minute walk of some of London's busiest shopping and dining streets, whilst retaining an air of calm and tranquility overlooking the Portman Square Park.
The staff on the club level were universally superb, everybody seemed to be happy to work there and it results in a remarkably pleasant experience. The club lounge itself was a quiet and elegant place to relax and offered a wide variety of high quality food and drink.
My only complaints are with regards to the hardware: the bathroom fittings seemed cheap, there was a lack of privacy on the balcony and the gym was not appropriate for anything but the lightest of workouts.
However, on the whole the positives far outweighed the negatives and for the price I paid, the value for money was tremendous. Given the number of suites, under the new WOH program I think that a Hyatt Globalist will have little trouble getting upgraded without the use of a certificate too, making the value proposition even more powerful.
I had my doubts about The Conrad St James, now when somebody asks me for a recommended hotel in London… I know where to send them instead.