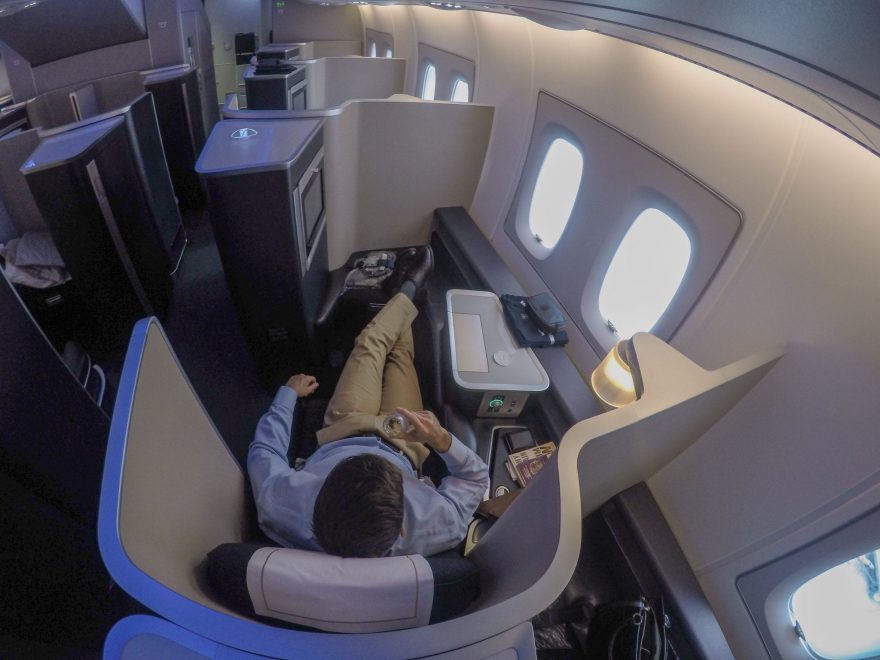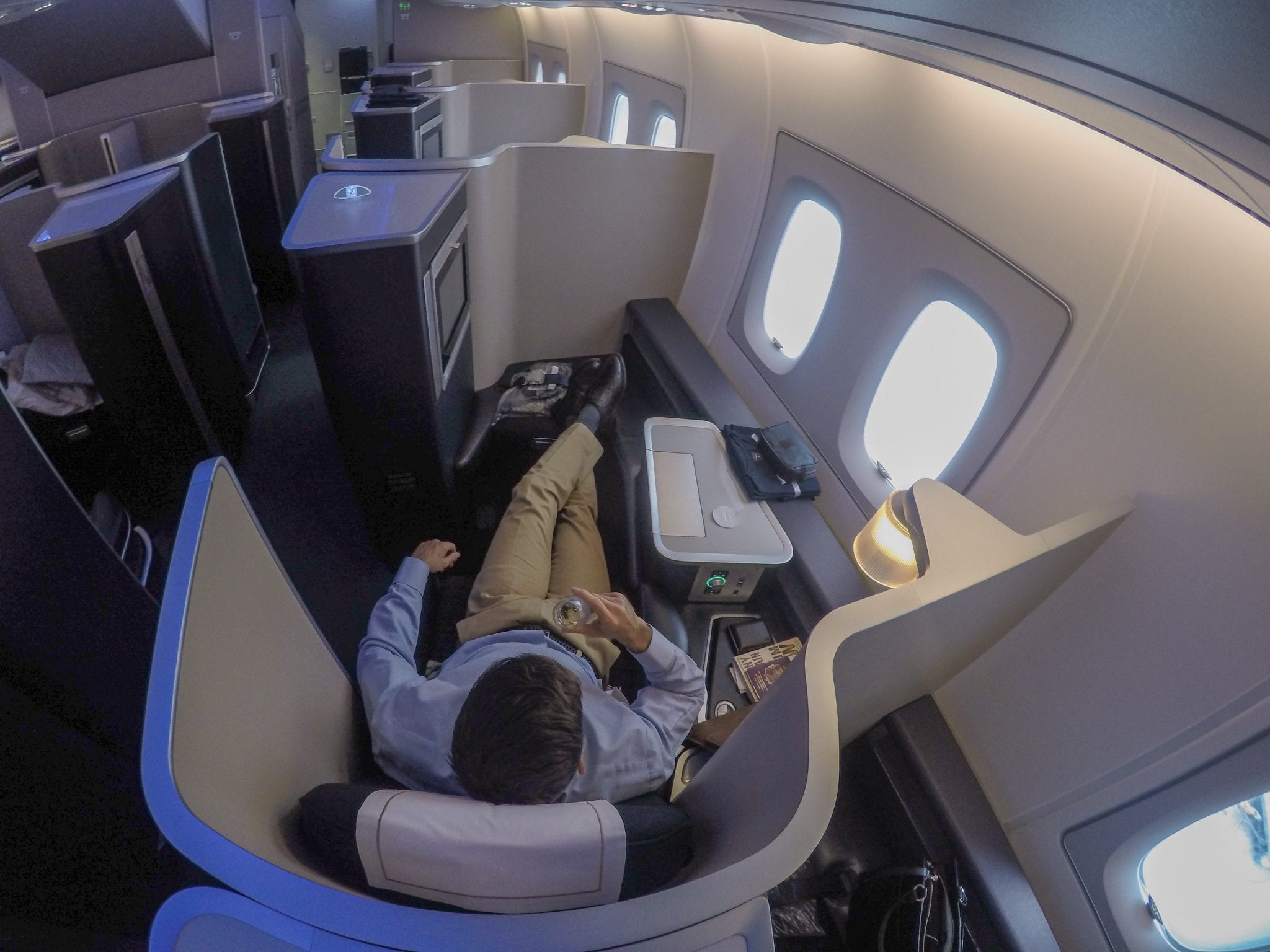 REVIEW – British Airways : First Class – London to Miami (A380)
November 11, 2017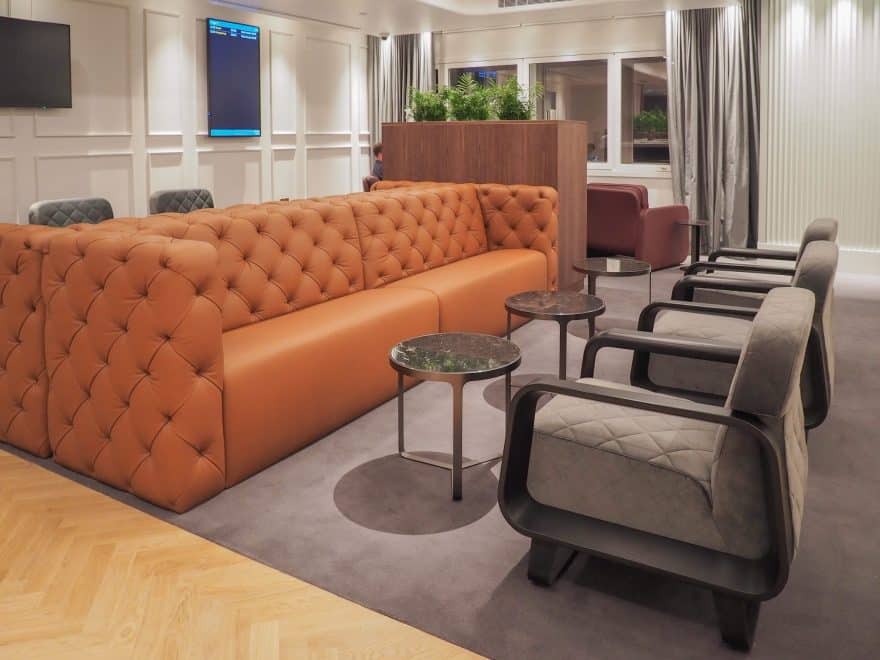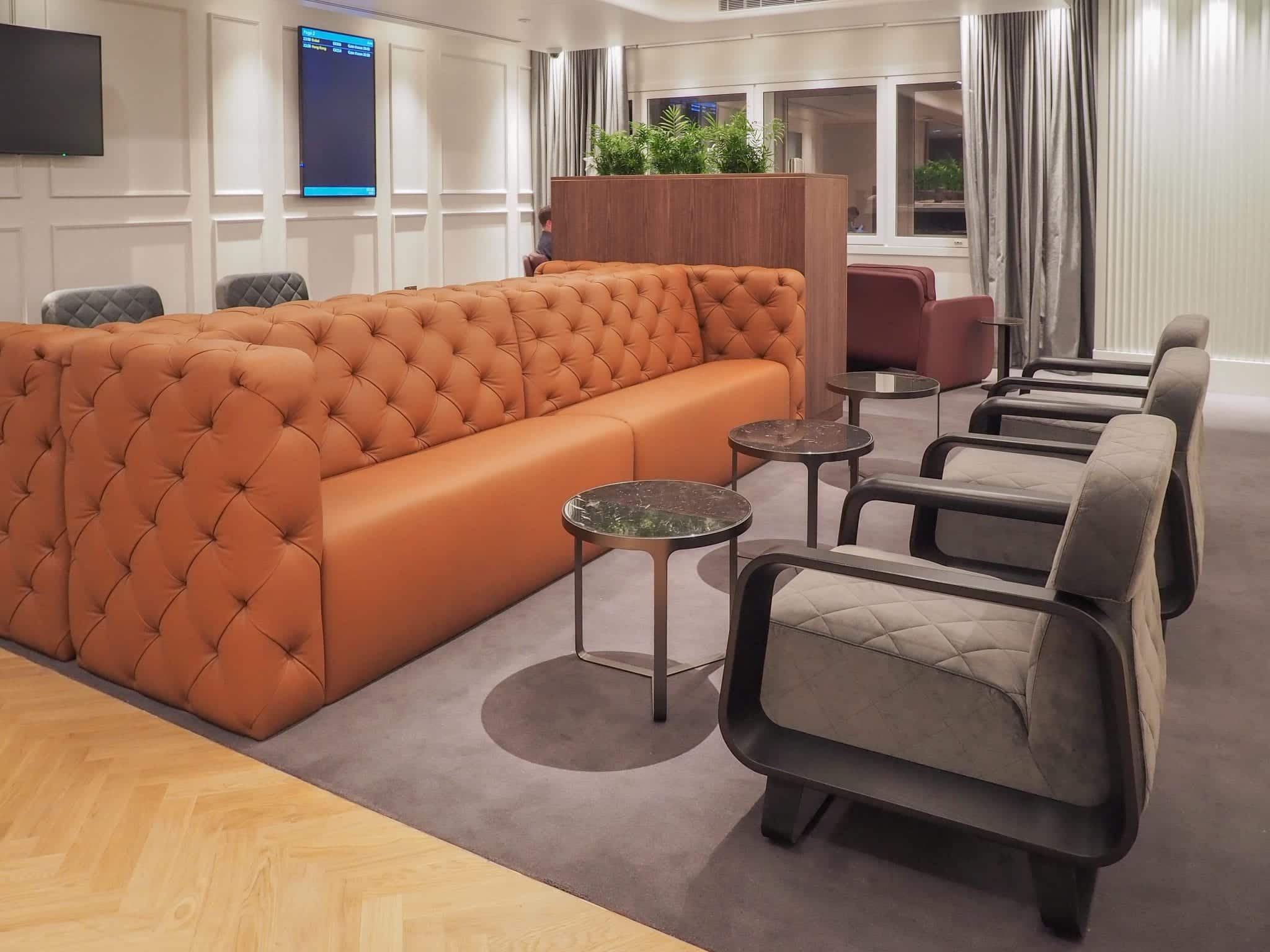 REVIEW – Qantas Lounge: Business and First Class, LHR T3
December 19, 2017
JW Marriott Marquis Miami
Rate: $253.50 per night

(reduced from $569 per night using "Look No Further" guarantee)

Room Type: Larger Bay View Room with Concierge Lounge Access

Complimentary upgrade from standard City King Room

Status during stay: Marriott Rewards Platinum
---
Booking
---
Miami is a bit of a tough town for hotels, it seems like every weekend there's some convention or other going on and everything fills up, with prices skyrocketing accordingly. Having booked my airfare months in advance, I wasn't expecting to have so much trouble finding somewhere reasonably priced.
I was keen to avoid South Beach and wanted somewhere luxurious in the city. The JW Marriott Marquis seemed to fit the bill but the prices were a hell of a lot higher than I would have liked for an entry level room in a city hotel.
Luckily however, Marriott has an excellent best rate guarantee programme called 'Look no Further'. If you can find the same room on the same dates, with the same booking restrictions, Marriott will match the price and take a further 25% off!
After using Trivago to find a lower price I went to Marriott.com and booked this, using Topcashback.co.uk to get 6% back on this ORIGINAL price:
Then I filled out the Look no Further form online and received an email a few hours later: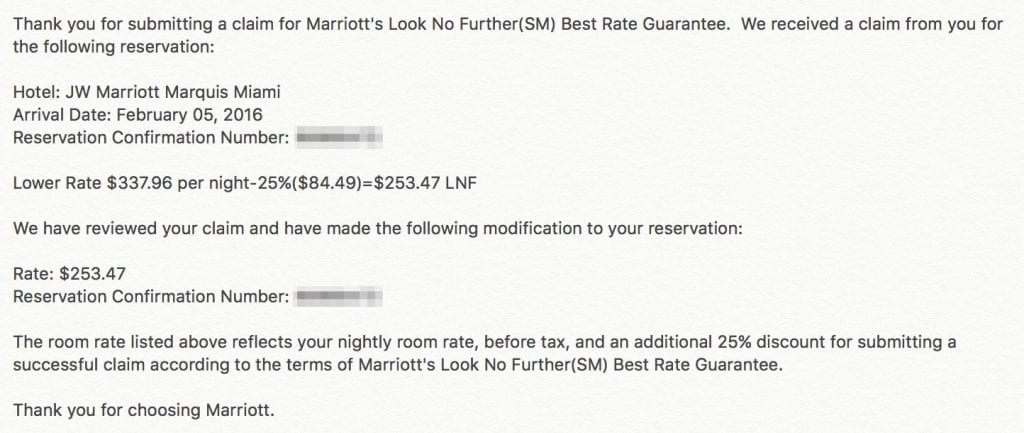 Originally I was paying $1058.52 before tax. I got 6% back on the pre-tax price of $1058.52 = $63.52, which was enough to cover the taxes on my new rate.
So my all-in price for two nights went from $1,139.04 to $506.92, less than half the price!
---
Arrival
---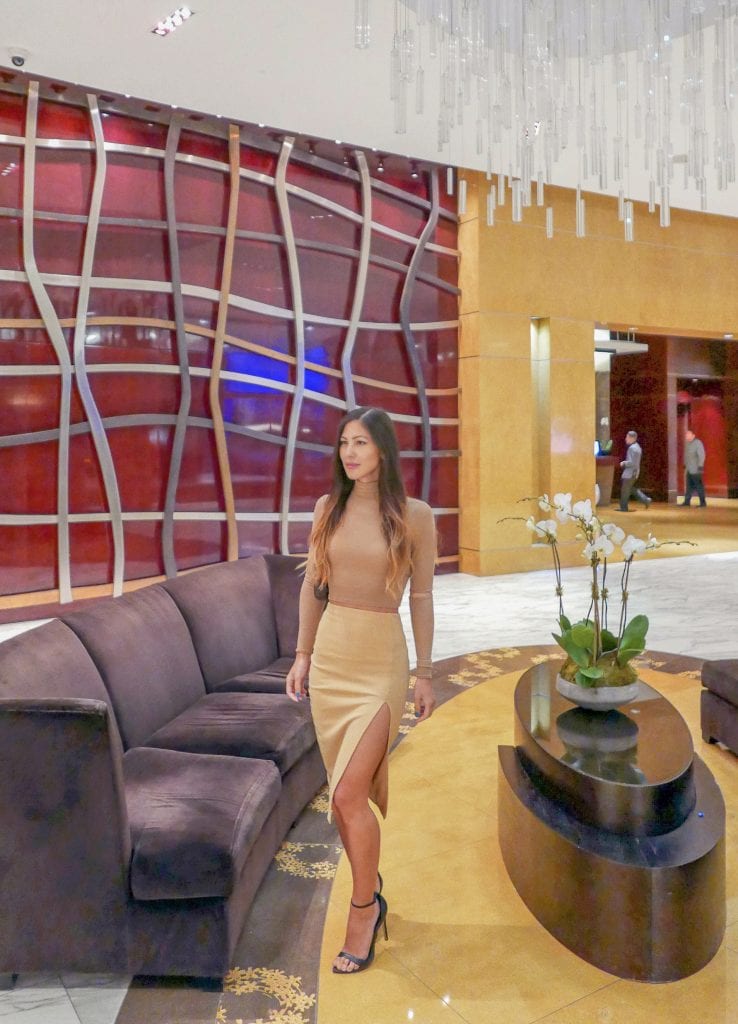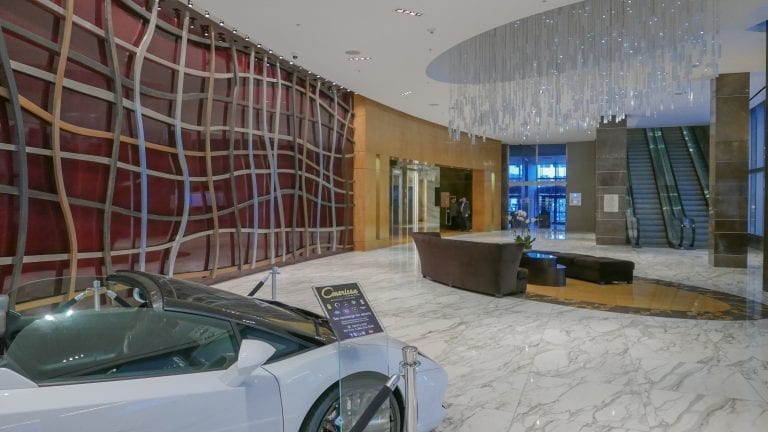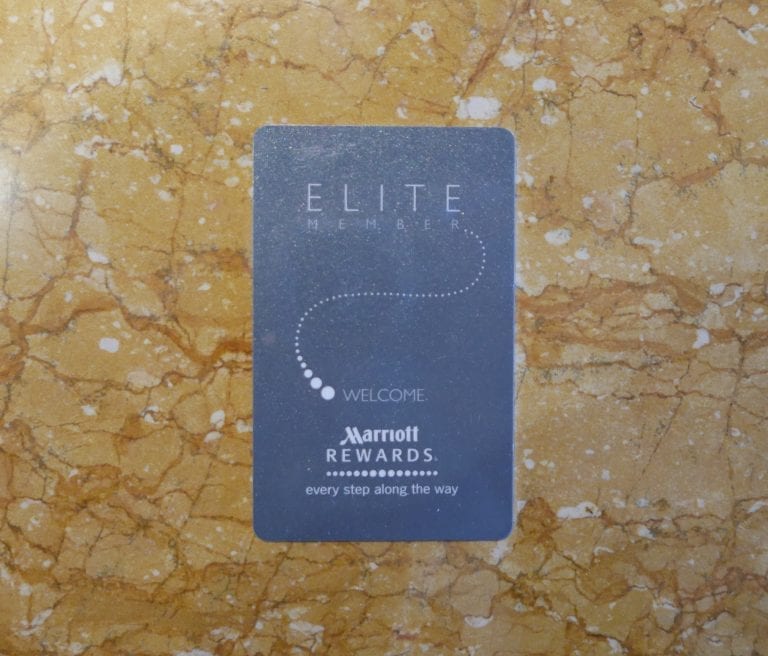 The lobby is very large, covered in marble and has a massive chandelier. It really looks like the hotel is trying to impress, especially considering the fact that they have a Lamborghini on display. However the overall feel of this place is quite cold. I didn't feel very welcome at all and the absence of people sitting and talking was notable.
The agent checking us in at the priority desk was very friendly and helpful. She informed us of the fact that we had been upgraded to a larger room with a bay view and explained that we also had access to the Concierge Lounge as Marriott Platinum guests. I inquired about late check out and was initially told that only 2pm was available. However after a little prodding she agreed to change it to 4pm, "but only because you're a Platinum Elite member!"
This was my first stay at a JW Marriott since I'm mainly a Hyatt and Hilton guy. I was surprised to see a custom Platinum keycard and thought that this was a nice touch. I'm surprised the other hotel chains don't do this, it is essentially free to implement and gives your most loyal customers a physical reminder of the status they've worked so hard to earn.
---
The Room
---
I was very impressed with the overall quality of the fixtures and finishes in the room. This is clearly many orders of magnitude better than your average, run of the mill Marriott. Whilst I do appreciate a calm and neutral colour palette, I do feel that this room veered too far into boring territory. A little splash of colour somewhere would not have gone amiss.
I feel like there are a lot of large, uninterrupted blank surfaces here that could have used a large and interesting painting. Something about the room just felt unfinished.
From here you can really see what I mean about the plain empty spaces. If this was a Park Hyatt or a Conrad there'd be a large silver bowl filled with fruit on the tables. There'd be a leather desk tidy filled with stationary. There would be paintings on the walls and probably a coloured rug too. In a lot of ways this reminds me of the overly sanitised room we got at the Hilton ZRH.
Again I couldn't help feeling that something was missing here. A proper luxury hotel would have a tall vase with orchids or bird of paradise flowers in the empty space on the tabletop.
It's pretty annoying when you have to go round the back of the TV to unscrew the hotel's entertainment equipment, in order to connect your laptop. However, these A/V panels never seem to work properly. So, I ended up having to go round the side of the TV and dangle an HDMI cable anyway.
There was only one sink but plenty of countertop space for toiletries. There was also a TV built into the bathroom mirror, which could be watched from the bathtub.
I'm not sure if I've just been spoiled but I feel like built in tubs don't really belong in luxury hotels. If the bathtub isn't free standing it just looks a bit clinical and uninviting. (the exact opposite applies to 'above ground' hot tubs…)
---
Concierge Lounge
---
The staff here were all very proactive and helpful, greeting us in a friendly manner and remembering our names after the first time we visited. Starting the day here each morning, with the buffet breakfast, was a real joy. The views of the water are spectacular and the decor is very elegant and tasteful.
Not quite up to the extraordinary levels of the Fairmont Manila but great nonetheless…
The staff were very intuitive and always on hand to serve drinks and clear plates. I quite enjoyed our little ritual of finishing the food and then grabbing a second coffee at the seats by the windows.
I honestly have no idea how they get away with this shit in North America. If a hotel in Tokyo, São Paulo, Melbourne or Saigon tried to charge for drinks in the club lounge they'd have a riot on their hands.
---
DB Bistro Moderne
---
We were pretty tired after our long flight and decided to eat at the hotel on our first night. Thankfully the hotel has a Daniel Boulud restaurant on-site with a really lively bar too.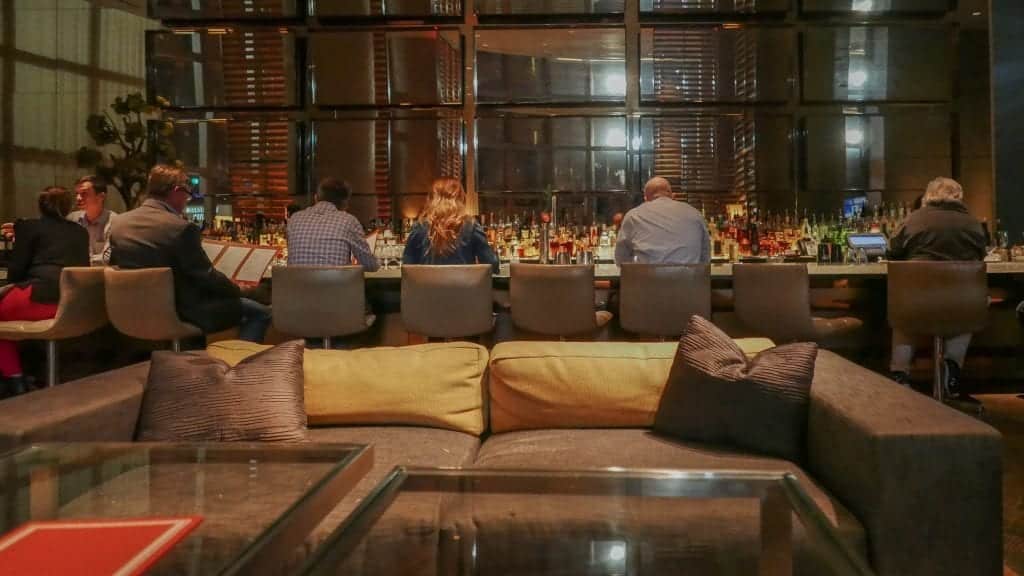 ---
Leisure Facilities
---
Gym
Towards the end of my workout I did some physio exercises for my hip and did a double take as I realised that I was doing reps on the 'good girl' machine, whilst Toby Ziegler from The West Wing went to town on the 'bad girl' machine next to me. A surreal showbiz moment…
Pool
There is also an outdoor pool but unfortunately the February weather wasn't really co-operating with us, so here's a pic from the hotel's website: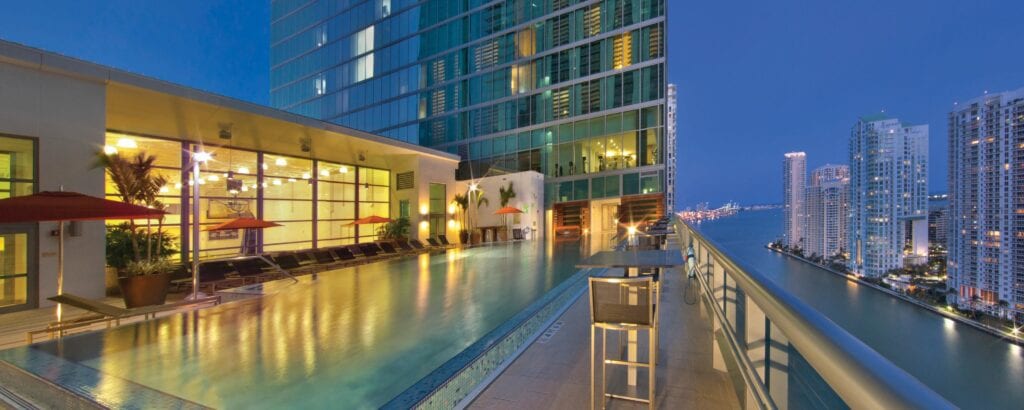 ---
Things to do Nearby
---
Villa Vizcaya
Puerto Sagua
Wynwood Walls
Coconut Grove
We spent Sunday afternoon in Coconut Grove, a chilled out beachside area of Miami, a world away from the craziness of South Beach.
We stopped for coffee in a great place called Panther Coffee. Their nitro cold brew is absolutely immense. Whilst we were waiting in line, a guy approached us and asked if we'd flown over on the BA flight the previous day, as he thought he recognised us from the LHR First Class lounge. What a small world!
We chatted about planes for a bit and he assured us that we'd stumbled upon the best coffee shop in all of Miami.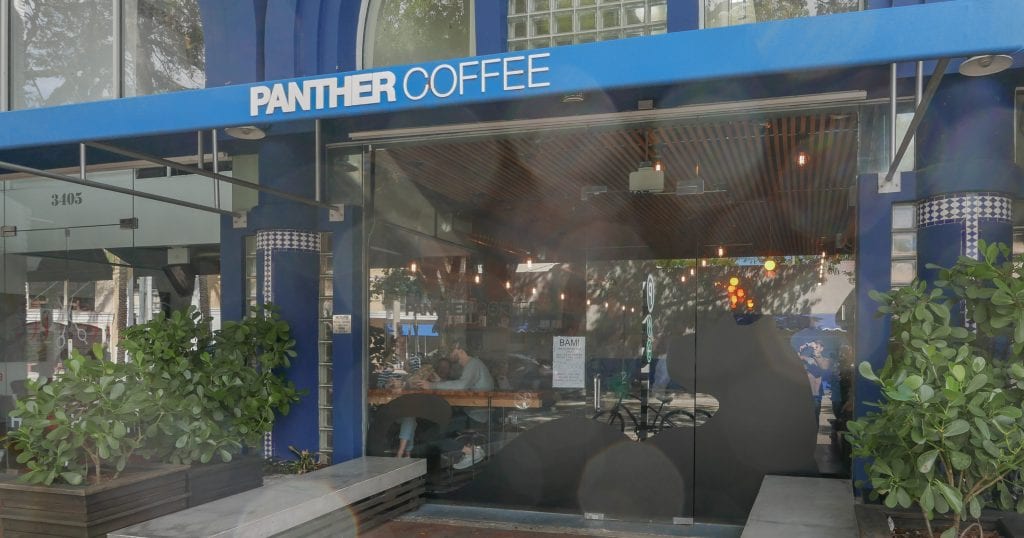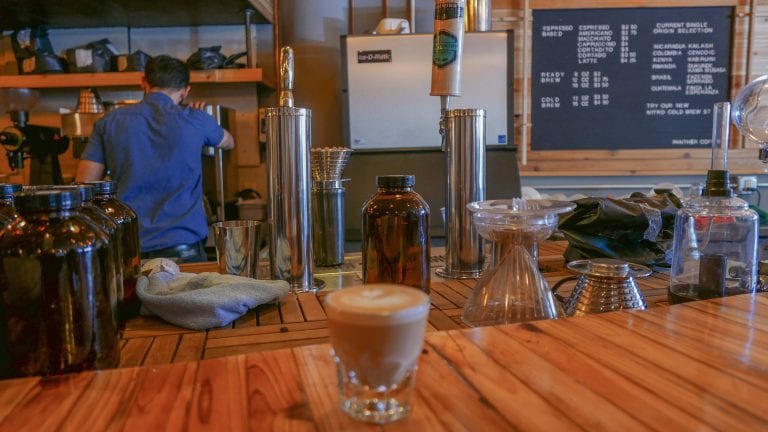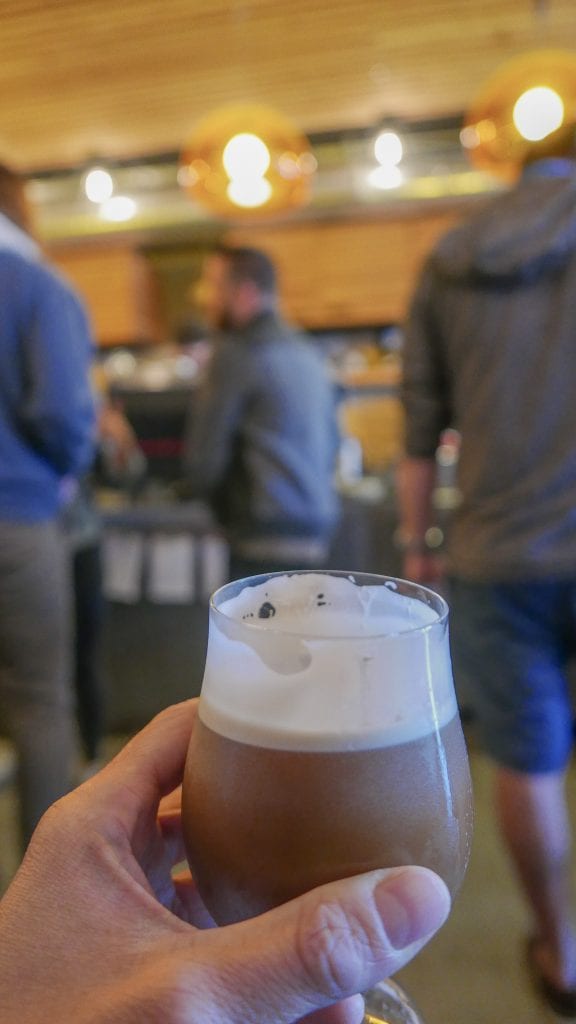 ---
Conclusion
---
The JW Marriott Marquis is a 5* hotel but I think you'd struggle to make a case for it being a luxury hotel. For the price we paid I feel like we got value for money, however I would not have been happy if we'd been paying $500+ per night.
The sparse and unwelcoming lobby is a perfect representation of the room decor within, where space abounds but nothing of substance is there to fill it. It feels like somebody took a standard 3* or 4* business hotel and just upgraded the furnishing materials without taking the time to see how the property works as a cohesive whole.
The club lounge staff were friendly and welcoming but the staff in the gym and elsewhere didn't have the level of polish and attention to detail that you'd expect in a luxury property.
If you stay here with the expectation of getting a 4* hotel with nicer room fittings, you won't come away disappointed. However, if you're looking for something in the same league as a St Regis, Ritz Carlton or Park Hyatt, this is not the hotel for you.
---