American Airlines (AA)
Class: Business and First
Access:

OneWorld International First and Business Class ticket holders
American Airlines Transcontinental First and Business Class ticket holders
AA Executive Platinum, Platinum Pro and Platinum flying OneWorld

Internationally Only

AA Concierge Key, Non-AA OneWorld Sapphire and Emerald status holders taking ANY OneWorld flight

Date: December 2017
---
Intro
---
American Airlines has been on an absolute tear for the past few years, investing in the hard product on board their planes and also reconfiguring their international lounges and bringing them up to the standard of their OneWorld stablemates JAL and Qantas.
I was very impressed with the new Flagship lounge in JFK and was hoping that this would be an equally modern facility, befitting of an internationally competitive airline.
The lounge was a little hard to find as the terminal signage only mentioned the Admirals Club, the lesser tier of lounge available to AA Elites or Premium cabin passengers flying domestically. I figured we could head there and ask the staff for directions.
As we approached the Admirals Club, located between the K and H gates in Terminal 3, it became clear that we'd come to the right place. Whilst the old and tiny First Class lounge use to occupy an area at the end of the K gates, the new Flagship Lounge sits directly below the Admirals Club, on the 2nd Floor.
---
The Lounge
---
(The geography of this lounge actually reminds me a lot of the JL First Class Lounge in HND)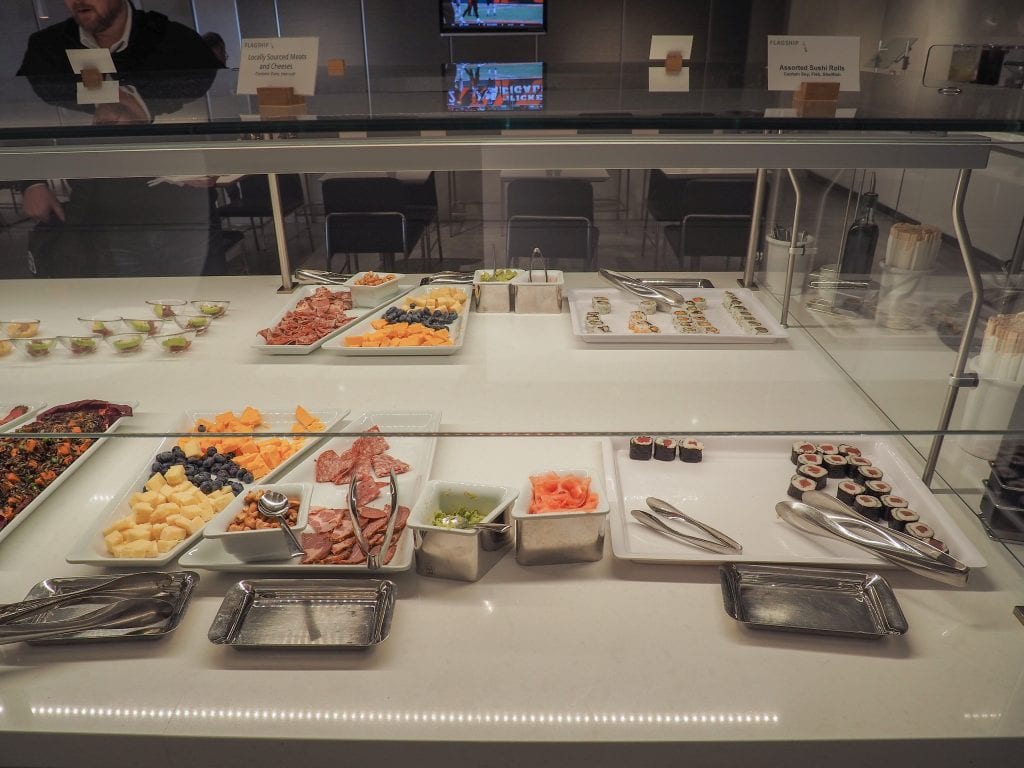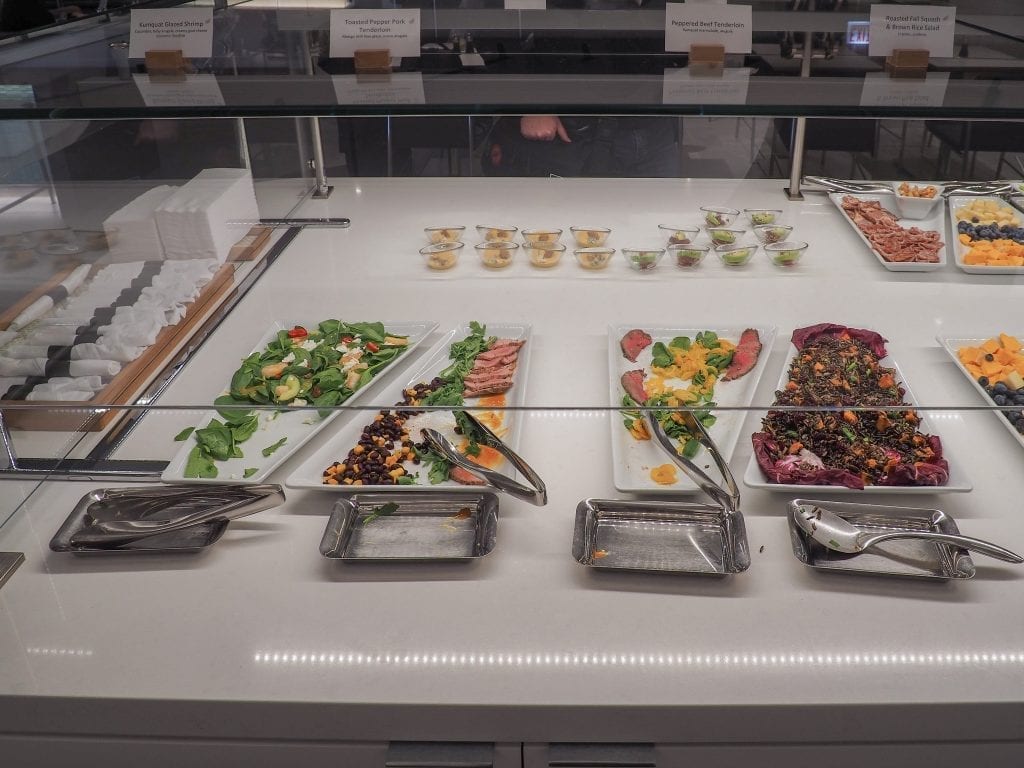 I was really impressed with the food options at this lounge. The cold cuts were all very high quality, not to mention the beef and pork tenderloin salads. The tuna hosomaki actually had a decent rice to fish ratio too!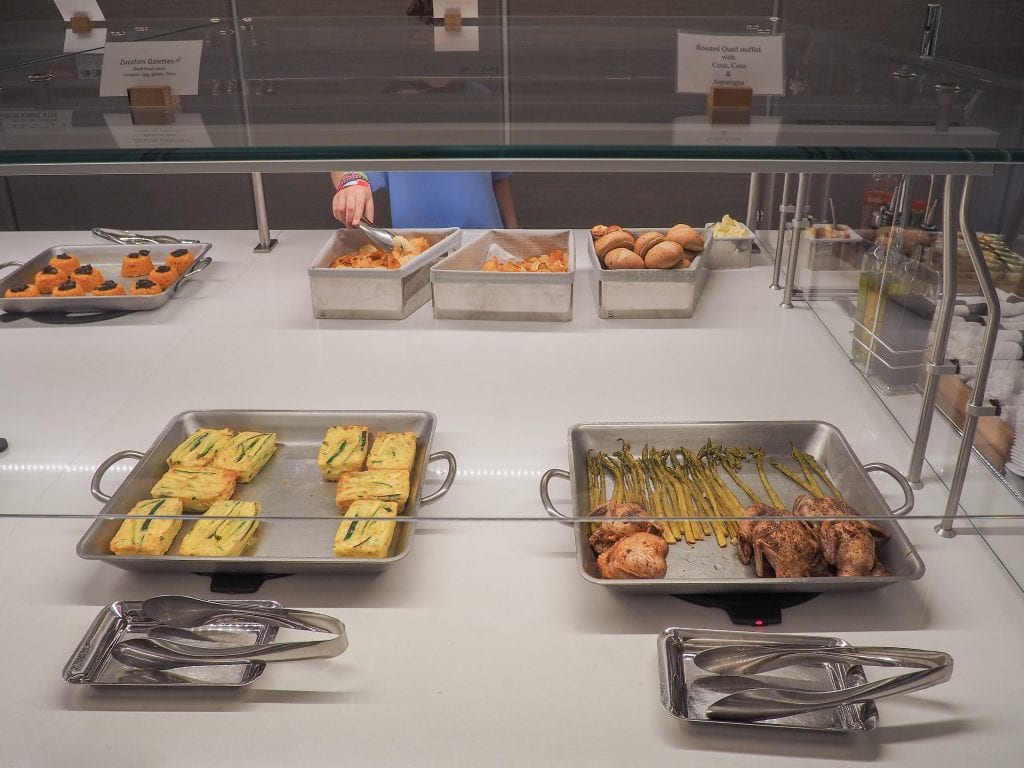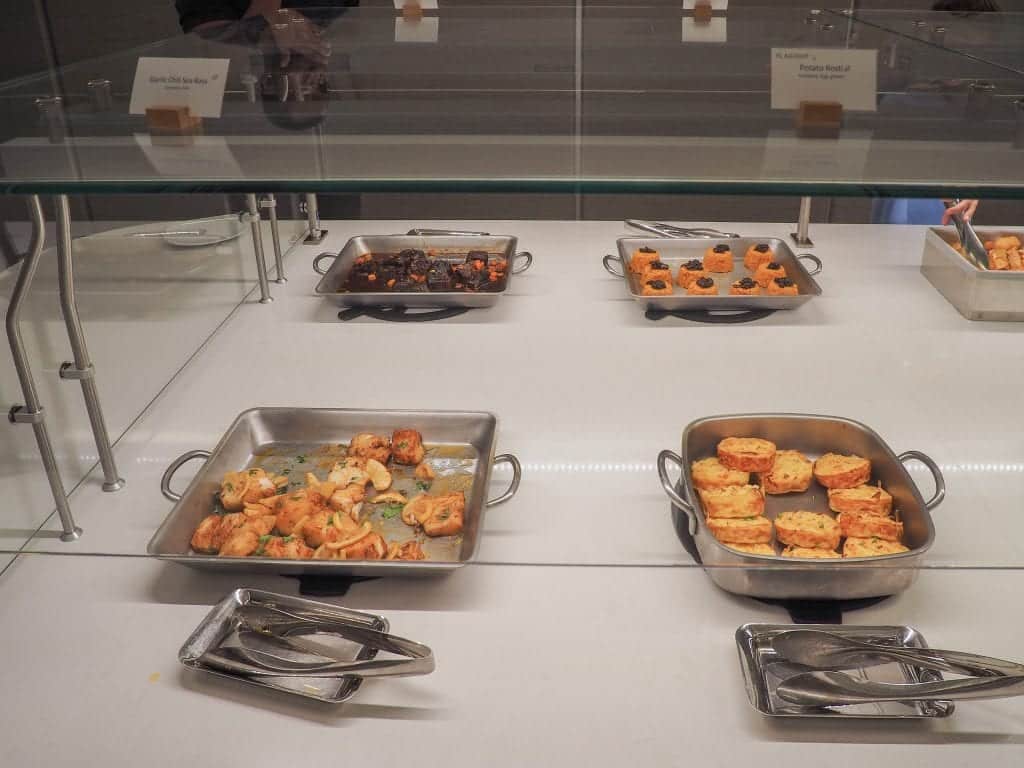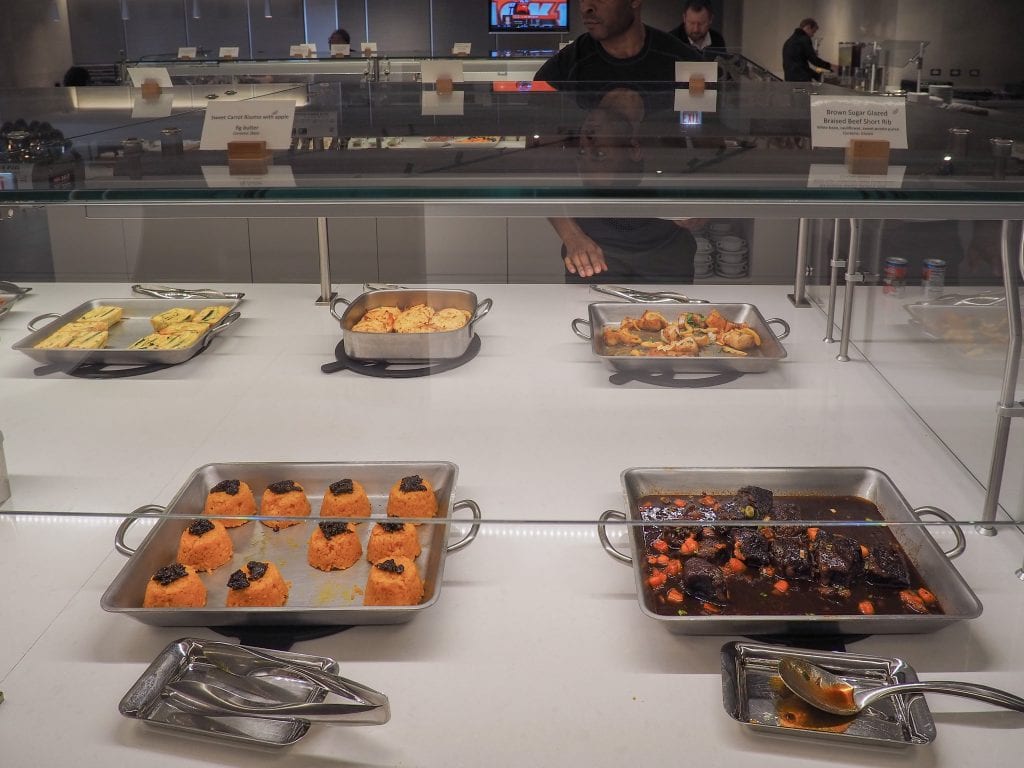 Whole roasted quail, garlic chilli sea bass and my absolute favourite: braised beef short rib. This is one of the highest quality buffets I've ever encountered. Anywhere! Every single thing I tasted was absolutely delicious.
At this point I feel I should mention that there was also a sunken countertop featuring bottles of champagne. These used to be Bollinger but when I visited both this lounge and the JFK lounge in early December of 2017, this had been downgraded to Taittinger. Still far better than most lounges in the US but a downgrade nonetheless, made within months of the lounges opening…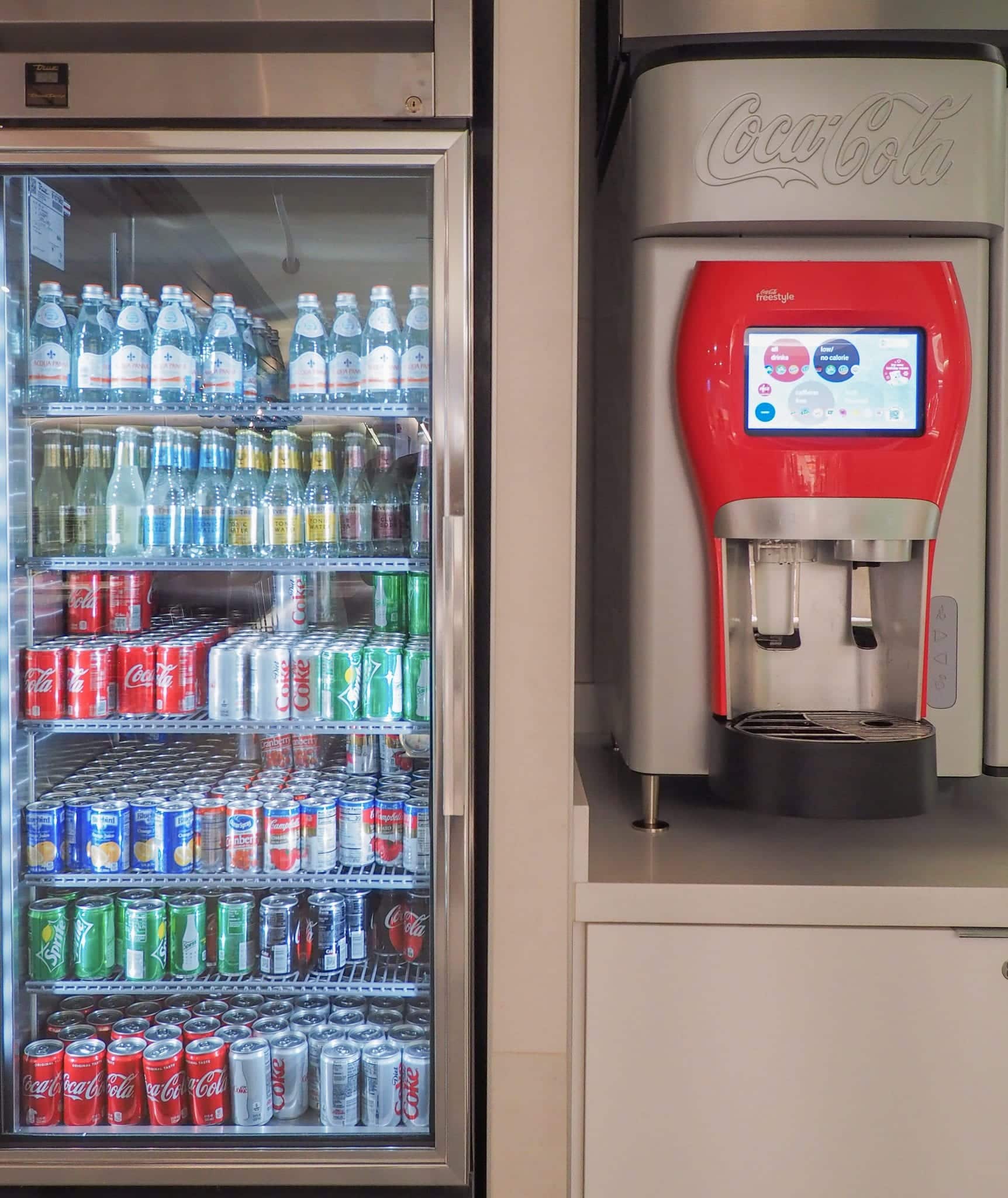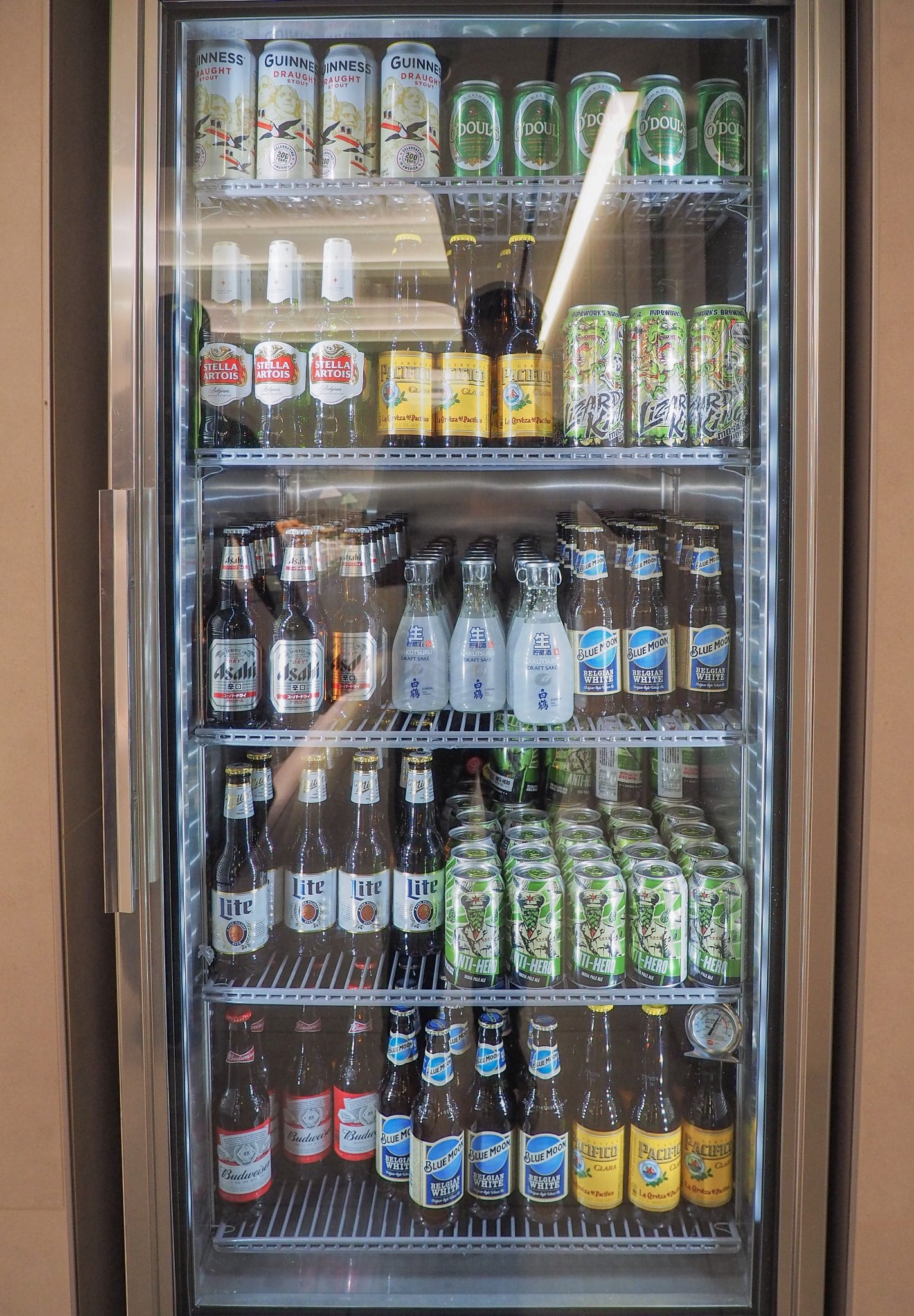 A very impressive selection of soft drinks including a machine that can make almost every soft drink ever! There is also a decent array of beers and even sake.
After our amazing brunch my friend Andi and I hung out drinking bloody Marys, enjoying the sunshine and the views of the tarmac from our window seats. FUN FACT: In addition to being the only other person I know that is crazy enough to take a 7 flight itinerary from LHR-ORD in December, just to have dinner, Andi is also the voice of the Emirates ICE welcome on board video.
---
Conclusion
---
Overall this is an absolutely fantastic lounge. AA have really come far in the last couple of years. Their 777s now all feature flat beds with direct aisle access and WiFi and slowly but surely their lounges are becoming equally cutting edge.
I wouldn't put this in the same category as The Pier in HKG or the Qantas First lounge in SYD but it is very, very good and easily one of the best lounges available to business class and mid tier status holders on the OneWorld network. Ample daylight, runway views, fantastic food, a variety of top shelf spirits, almost every soft drink ever and power points at nearly every seat. What's not to like?
---
Year end mileage run to Chicago for dinner…
Part 1:

Part 2:

Part 3:

Part 4:

Part 5: