Air Canada (AC)
Flight: AC896
Class: Business Class
From: Vancouver (YVR)
To: London (LHR)
Duration: 9h10
Aircraft: Boeing 787-900 Dreamliner
Seat: 2K
Status during flight: Star Alliance Gold (Avianca Amigo Gold)
Date: June 2016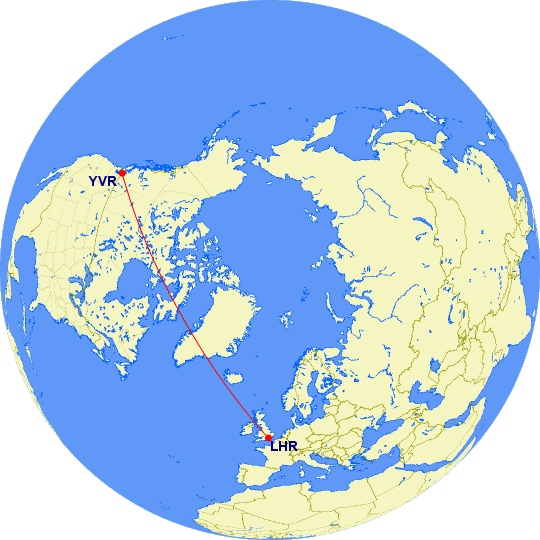 ---
Intro
---
After a rather underwhelming pair of lounge visits I was keen to get onto the Dreamliner as soon as possible, to see Air Canada's version of the highly praised B/E Diamond seats (as used by Qatar).
Boarding was a very smooth and civilised process, with business class and star alliance gold called first. As the gate agent checked my documents he said, "enjoy your flight aboard our brand new dreamliner!"
It's always great to see airline staff taking pride in their product and almost always results in a commensurate improvement in the onboard experience.
---
The Seat
---
The cabin was only around half full and plenty of people were taking pics, the crew were quite relaxed as they had plenty of time to deal with the light load, letting us all get the snaps we needed before take off.
There was nobody sat in seat 1K until a couple of minutes before the doors shut, so I took the opportunity to photograph it. I had avoided this seat as I thought I might be disturbed by the galley but in reality it is set quite far back and would have been absolutely fine.
I was really, really impressed with this seat and think that on balance it is probably the best reverse herringbone product I've encountered. The combination of features and finishes is really hard to beat. Adding the privacy walls, in particular, makes such a huge difference. The padding also feels a lot thicker and more comfortable than the offerings on Cathay, Qatar, AA etc.
---
The Flight
---
Menus were distributed before take-off. I really like how much flexibility is built into the offering. There isn't full dine on demand but you do have the option to have a smaller meal at any time plus, at 75mins before landing, the full hot breakfast service is served later than almost any other airline, meaning you have more time to sleep!
Given that I'd done almost nothing other than eat, sleep and sit in planes for the last few days, I skipped dessert: much though the cabin crew tried to convince me otherwise! Speaking of which, the crew were unimaginably friendly and welcoming, it felt like I was flying on an airline run by close family members, inviting me into their home – rather than a major corporation.
I actually wrote this in my notes: "SQ levels of service".
---
Conclusion
---
The hard product offers a notable improvement over the Qatar reverse herringbone, with more comfortable padding and far more privacy.
The crew were unbelievably charming and welcoming.
The food was light, fresh and full of big flavours: ideally suited to being served at altitude.
The bedding was plush, soft and crisp.
There was Lavazza espresso.
True, there were no PJs, no Krug and no Rimowa amenity kits – this doesn't have all the bells and whistles of EVA Air (let alone the closing doors of Q Suites). However, the overall experience was absolutely one of the best that I've ever had in Business Class. I had no real expectations going into this and came away with a real fondness for Air Canada. If this is the service standard that they are able to consistently deliver, they have to be one of the best airlines in North America.
---