Back in early 2016 with both Hyatt and AA program devaluations on the way, I made the decision to burn through a stash of miles and one of my Hyatt Suite Upgrades, using them to plan a luxurious birthday getaway.
The UAE is perfectly positioned for a UK traveller. You can hop on an overnight flight from London at around 9pm on Thursday and will arrive in Dubai or Abu Dhabi at 7am on Friday morning. Friday is when the UAE really parties, with most hotels laying on extremely lavish brunch buffets, featuring all manner of seafood, foie gras, freshly baked cakes and free flowing champagne. I always like to make Friday my arrival day for that reason.
In a worst case scenario, upon arrival at the hotel, you can go to the spa and get showered and changed before heading to brunch. Almost always though, UAE hotels are well aware of European travellers' early arrival times and will give you your room at 8am. You can then rest for a couple of hours and make your way to brunch at 11am, well rested and ready to rock.
As well as having better early check-in policies and better weather, the UAE also has substantially lower pricing for luxury hotels than Europe. Acres of expansive marble, hi-tech electronic blinds, giant, free-standing bathtubs and white sand beaches. All of this can be had for under £200 per night.
---
Let's look at the alternative:
If you opted instead for a warm European destination:
Take an evening flight on Thursday, arrive at 10pm and pay for an extra hotel night, versus the UAE option.
Take an early morning flight on Friday, arriving tired at 10am, with most city hotels unwilling to check you in before midday at the earliest. So, you leave your bags with the concierge and wander around for a few hours, bleary eyed and basically just killing time.
Take a mid morning flight, arrive at your destination at lunch time, check in to your hotel at around 1pm and waste half a day in the process.
OK, so maybe I'm not exactly seeing the silver lining in the European option but come Autumn, you are looking at flights which are three hours plus from London, if you're searching for sunshine. Add on a few extra hours for a Dubai flight and you are basically guaranteed temperatures north of 25C plus your flight will be long enough for you to get some sleep…. and if you're doing it right, plenty of vintage champagne too!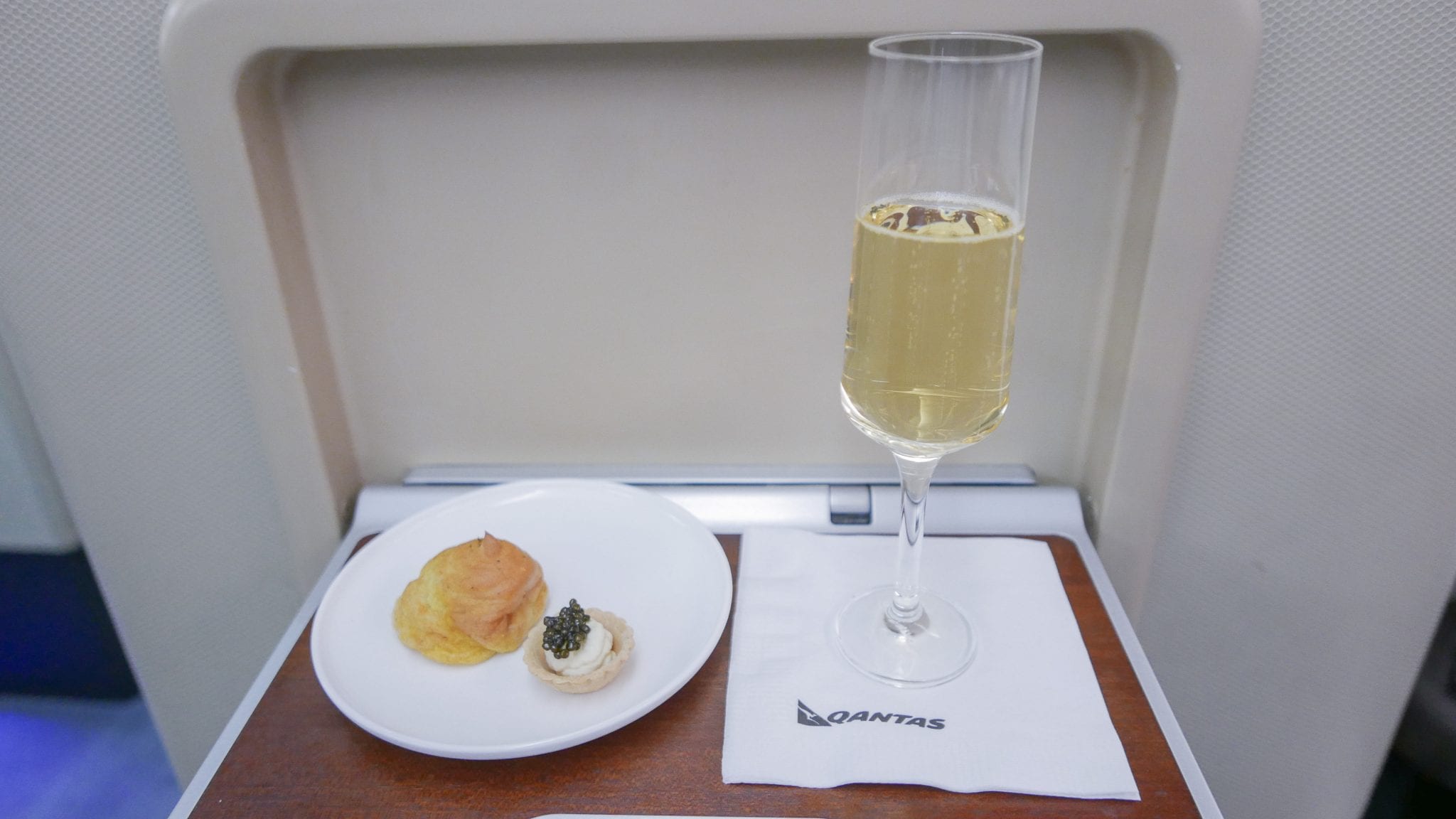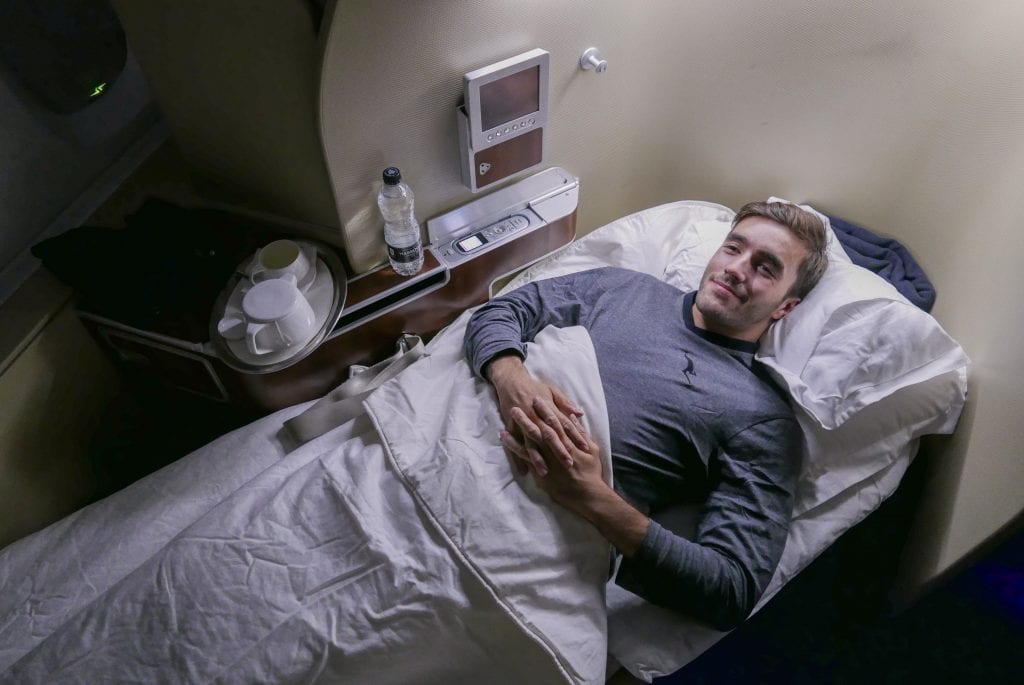 ---
So, what did this extravagant trip set me back?
Qantas First Class – London to Dubai = 40k AA Miles + £230
Park Hyatt Abu Dhabi – Terrace Suite = 800 AED per night (£150) + Hyatt Suite Upgrade certificate
Etihad Apartments – Abu Dhabi to London = 40k AA Miles + £18
Total: 80k AA Miles + £548 + Hyatt Suite upgrade certificate
Not bad for two long haul flights in First Class, with flat beds, gourmet meals, endless champagne and two nights in a 150m2 suite located over a beautiful white sand beach!
More than anything though, writing this trip report 18 months after the fact, I come to one conclusion: it is always best to seize your chance and use your miles, points and status whenever you can.
Qantas no longer offers direct flights between LHR and DXB meaning that your only direct Oneworld option is on BA, with horrendous surcharges added to your "free" miles redemption ticket.
The cost in terms of AA miles has also increased dramatically. The flights used to cost 40k miles each way in First but have now increased by over 50% to 62.5k miles each way!
Finally, the gravy train of free Hyatt Diamond status (and the free suite upgrades, lounge access and breakfast that this entailed) is long gone. It is with a heavy heart that I write my last few Hyatt trip reports, knowing that I am unlikely to set foot in their properties again, now that the value from staying with them has been completely eroded.
Still, when one door closes another inevitably opens and from the lessons of the past, much can be learned…
---
---