Back in June of 2016 I was faced with a familiar situation. A headline came out stating that one of the greatest deals in the world of miles and points was about to get pulled and there were only a few months left to capitalise on it.
I had flown this product before and knew that it was fantastic, if a little antiquated. True, my Amex Membership Rewards (from my UK Amex Platinum card) points could have been put towards trying something new but at 58k points for over 11 hours in First Class, this was an opportunity too great to pass up.
The deal in question? The Singapore Airlines Fifth Freedom Route between Barcelona and Sao Paulo.
In reality this was nothing to do with an award chart devaluation but simply the termination of a route which didn't make any financial sense for SQ . One quick check of award availability in first class showed why; I could pretty much pick any day the flight was operating and be guaranteed two award seats in First Class. The route simply wasn't selling.
So far so good. There was one small constraint though: I had already booked up travel using all of my remaining annual leave and would have to do this trip to Sao Paulo over the course of a weekend. I've taken my girlfriend on all kinds of gruelling adventures in the past but I knew there was no way that she would be up for flying to Brazil and back over the course of 48 hours.
There was however one man as wild and nonchalant as myself, a man who would happily go anywhere for any amount of time, provided there was free flowing Krug involved, a man who in fact had a very special birthday coming up and needed to celebrate. I immediately picked up the phone and called him:
"Dad. Do you fancy a weekend boys trip to Brazil? We can drink all the Dom Perignon and Krug we want. Plus there'll be caviar."
"That sounds fantastic but I don't think your mother will let me. She'll want to come along too."
"Tell her I'm taking you for your 70th. It's a birthday present."
"OK, I'll try and see if she'll allow it."
***a couple of minutes pass. I hear raised voices in the background***
"OK, she'll let me. Which airline is it?"
"Singapore Airlines, they're amazing. I have a great restaurant in mind when we get to Sao Paulo too."
"Hang on, we're going via Singapore? That's a bit mad isn't it?
"No, let me explain…."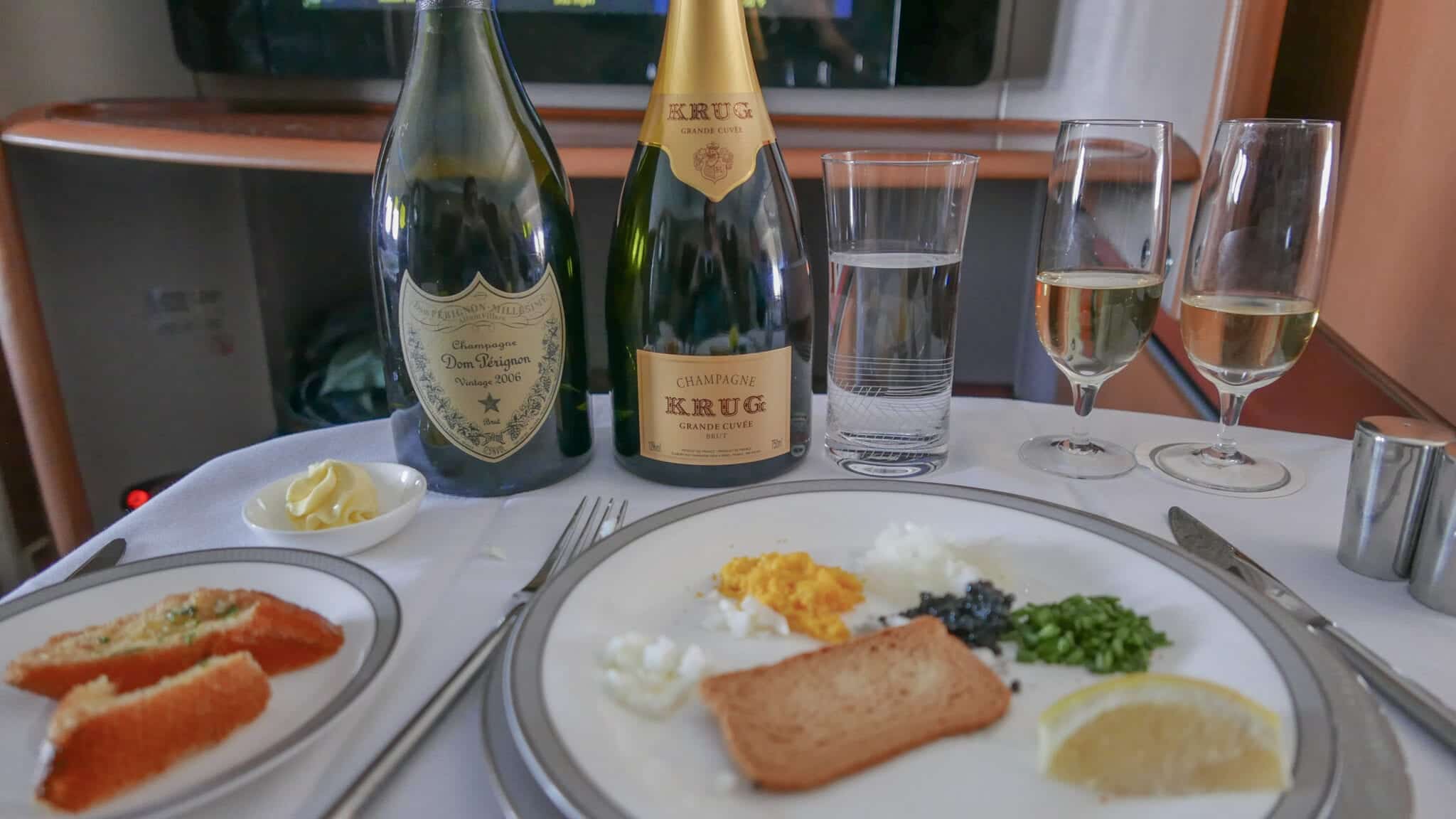 Ever since I first got involved in the world of miles and points I've done whatever I could do get my friends and family involved too (that's half the reason I put together this website!) It's all well and good travelling everywhere in First Class but as with all of life's great experiences, travel is a pursuit best shared. There's something truly wonderful about being able to go on these rarified, extravagant adventures with other people, especially if those people thought they'd never live to see the day that they set foot in the pointy end of a plane.
---