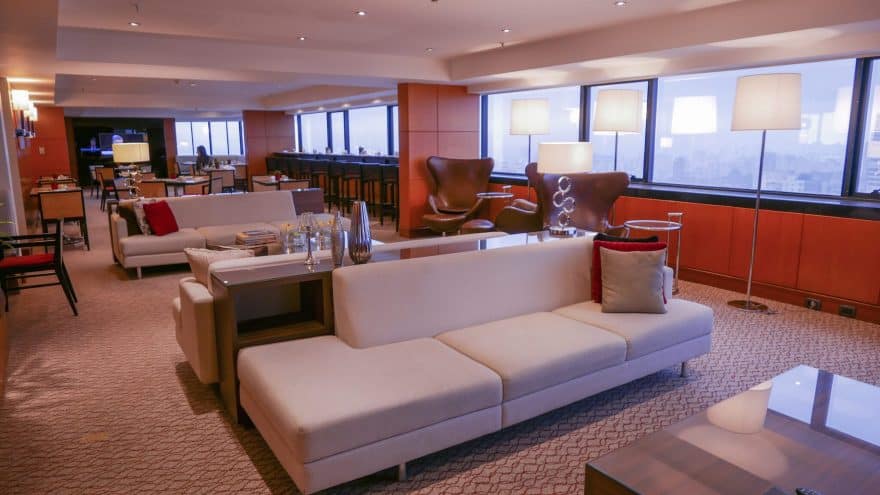 REVIEW – Renaissance Sao Paulo
September 30, 2018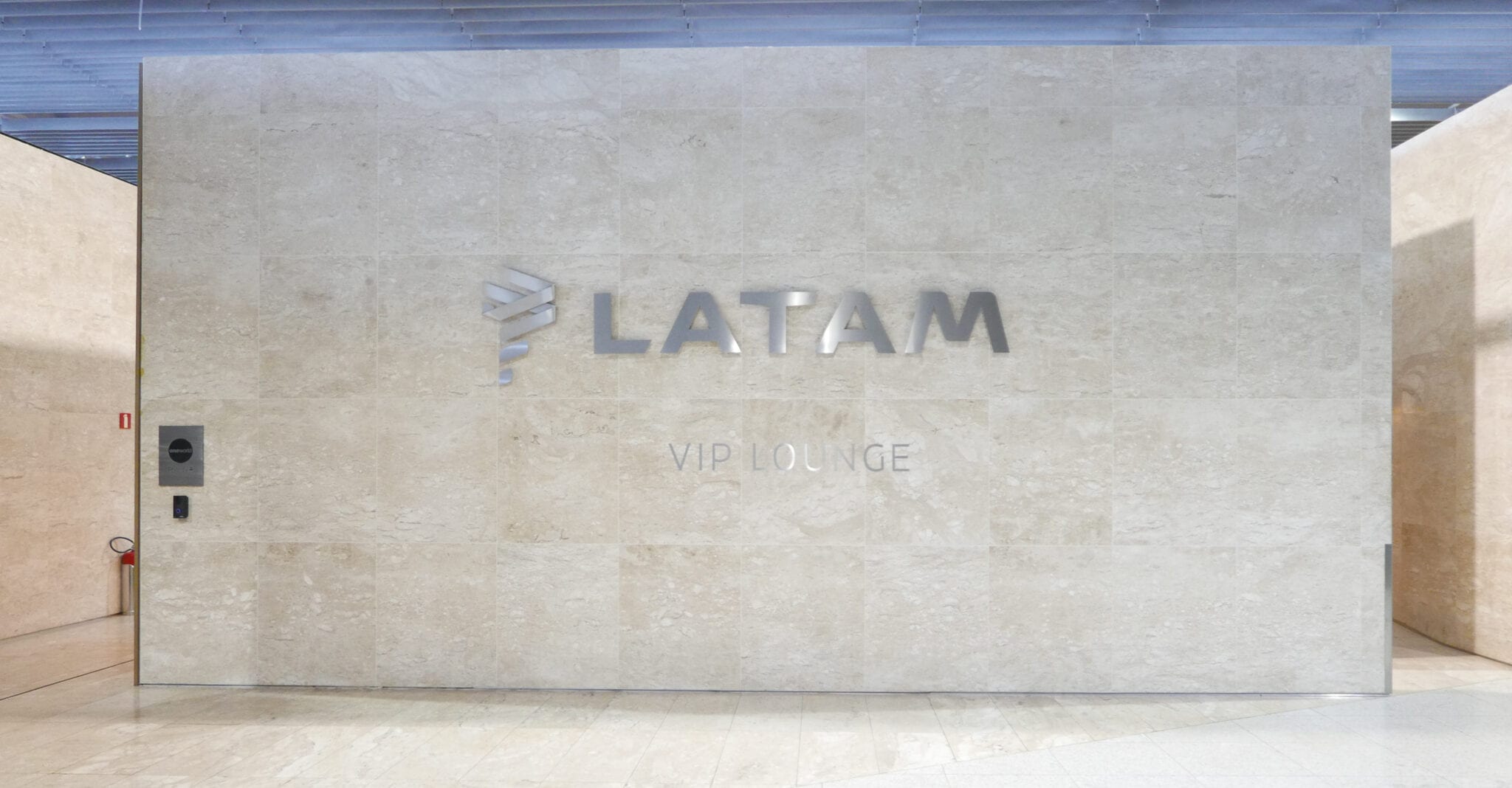 REVIEW – Sala VIP LATAM – Sao Paulo (GRU T3)
October 6, 2018
D.O.M.
Location: Sao Paulo, Brazil
Cost: $180 per person, Optimus tasting menu plus two glasses of wine
Visited: September 2016
---
Introduction
---
In Brazil, chef Alex Atala is a man who needs no introduction. Easily the country's most famous chef and a bonafide national celebrity.
For those of us located in other parts of the globe, he made a huge splash as the protagonist of a truly mesmerising episode of Netflix's critically acclaimed Chef's Table.
From the moment I saw this show, where Alex talked about cooking with native Amazonian ingredients, reflecting Brazilian terroir in combination with refined, modern techniques – I knew I had to eat here. The fact that he also loves tattoos, punk music and Brazilian Jiu Jitsu helped too!
D.O.M. is Alex Atala's signature restaurant, located in the upscale Jardins neighbourhood of Sao Paulo. In addition to holding two Michelin stars, it is a constant fixture on the San Pellegrino World's 50 best restaurants list, reaching an apex of number 4 in the world in the 2012 list.
One amazing aspect of collecting miles and going on these crazy trips is that you can lead a truly global life. Want to get a tattoo in Tokyo, have shoes made in Florence or have dinner in Sao Paulo? Well, you don't need to be a millionaire, all you need is curiosity and tenacity. Find the deals and find a cornerstone, a unique aspect of the location, something completely irreplicable that makes the journey a compelling proposition.
To most people, the idea of coming all the way to Brazil just to eat at D.O.M. would seem crazy, absurd and possibly wasteful. However, as soon as I saw the door begin to close on this opportunity, I knew I had to seize it. Miles expire, routes get pulled and restaurants close. After showing my dad the Netflix documentary he was as transfixed as I was. For a man about to turn 70 he was incredibly relaxed about the prospect of the whole trip, that must be where I get it from ?
Approaching the doorway to the restaurant I realised that I recognised this slightly euphoric, slightly scary feeling. I'd built this meal up so much in my head, that I was feeling the same sensations as when I walk down the jet bridge to try a new airplane cabin. Not only had I been inspired by seeing the documentary, this was also my first time dining in South America.
One question remained? Would this be more Club World than Singapore Suites? My money was quite literally on the latter. Thankfully, we did not come away disappointed…
The dining room itself is relatively simple and refined, with the high ceilings, chandelier and open kitchen being the focal points of this understated space.
We opted for the Optimus menu, which is supposedly only four courses and therefore the smaller of the two tasting menus offered. I'm no rocket scientist but the menu didn't quite seem to add up to four courses from what I could tell.
The meal started in the usual way with a selection of breads. The condiments however were anything but usual. The deep, rich flavour of the roasted garlic paste worked perfectly when lightened with the sharp freshness of the herbed sour cream.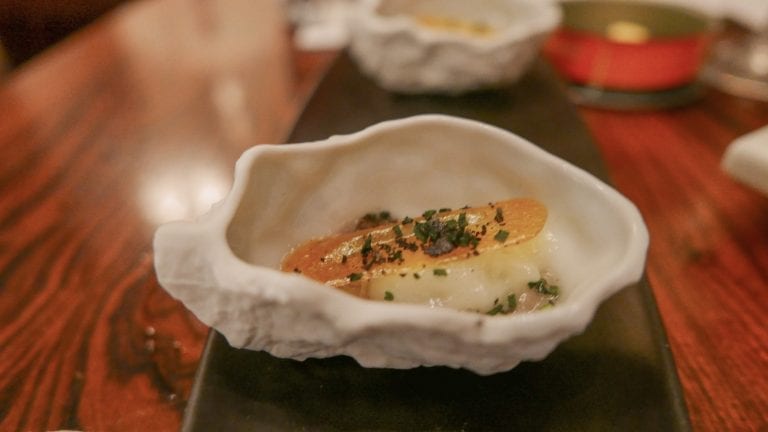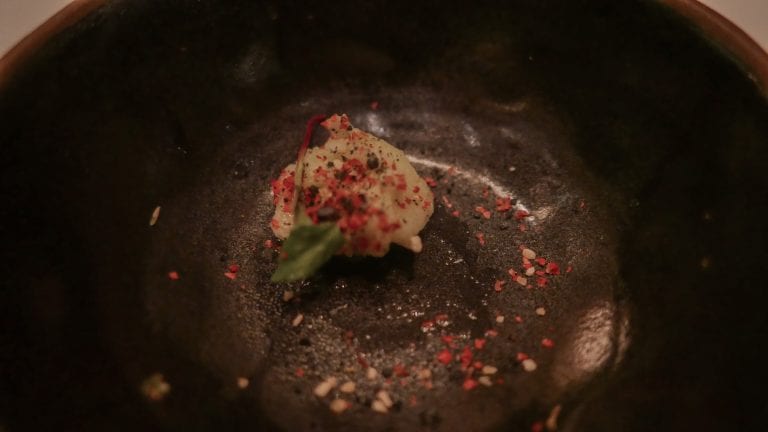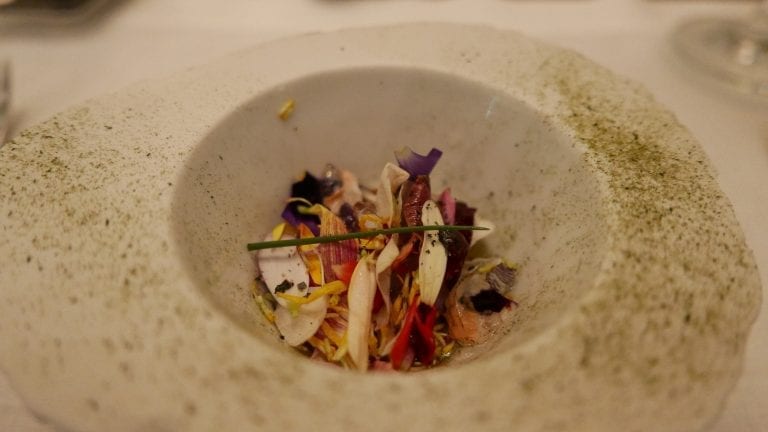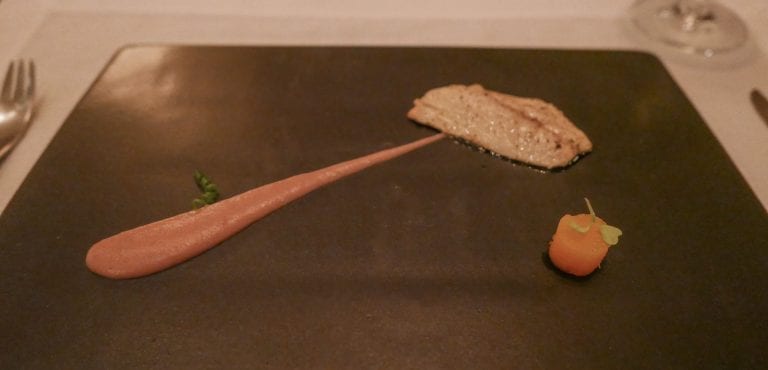 The next four dishes were all inventive, exciting and varied. Thankfully the portion sizes weren't too aggressive, given the sheer number that we had undertaken to make our way through. Of these, my favourite was the edible flower ceviche, although the oyster with whiskey and mango was excellent too. A very different take on an ingredient that is not often experimented with.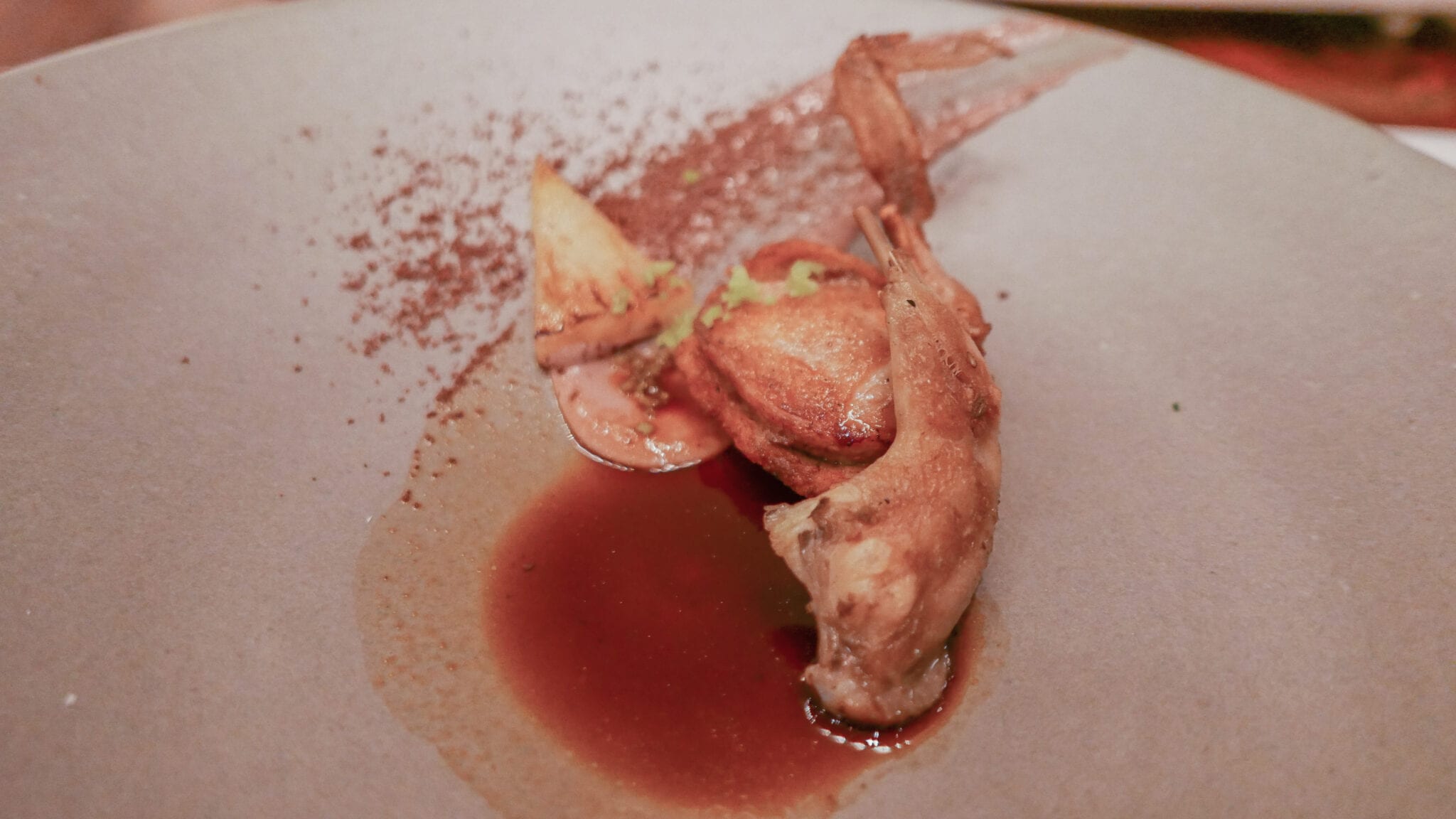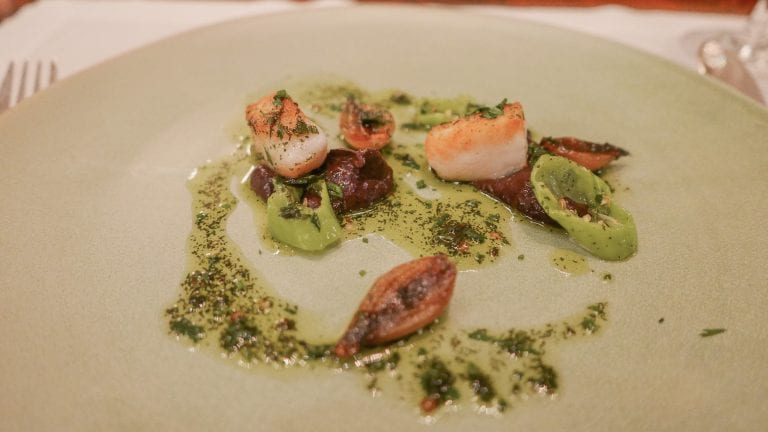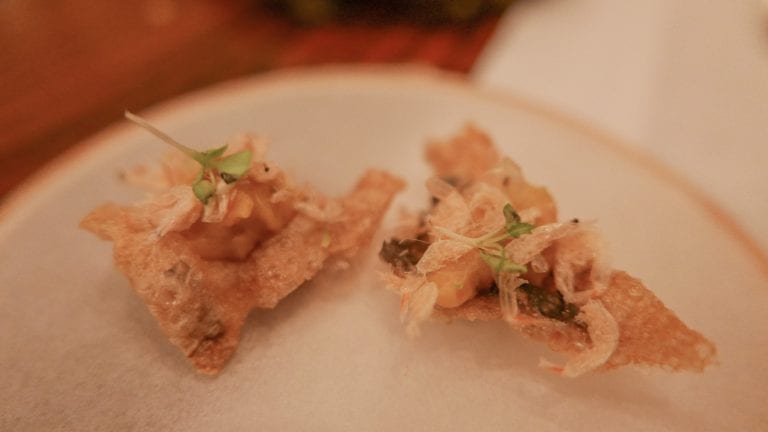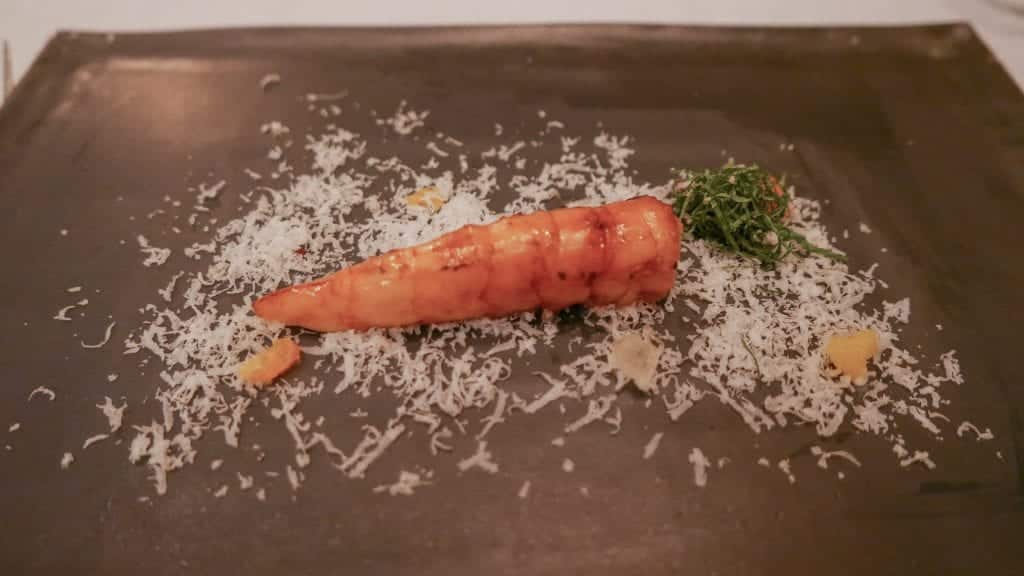 After the starters we made our way through a variety of main courses. All of them were delicious, although the Piracuru fish was probably my favourite. Cooked with açai and an Amazonian chili it was sweet and spicy, reminding me of my favourite Thai flavours. It was accompanied by crisped fish skin, topped with a slightly savoury banana puree, filled with tiny shrimp. An unusual and flavourful combination.
As the meal drew to a close we were presented with our 'cheese course', the restaurant's famed Aligot. A mixture of Gruyere, potato, butter and Minas cheese, whipped together and served table-side by our waiter. The presentation was very fun. I love old school French restaurants, where the waiters prepare the tartare or crepe Suzette at the table. The theatre is all too often lost in modern restaurants and it's great to see modern, world renowned restaurants carrying the baton.
Dessert was a chargrilled mango, with cream made from puxuri seeds. I'm a huge fan of BBQ and love smoky flavours, particularly when they are counterbalanced with a little sweetness. The chargrilled flavour was evident in the mango, which took on a slightly savoury quality, this worked really well with the fresh puxuri cream. Like many of the ingredients in the evening's meal, it was not something I'd tasted before but somehow it felt soothingly familiar. A combination of clove, cinnamon and nutmeg yet somehow slightly different.
The meal ended with coffee and mignardises.
I was really surprised when during the meal, the man himself came around to speak with diners. Imagine going to a Gordon Ramsey or Nobu restaurant and seeing one of those famous proprietors doing the rounds! Alex was very friendly and welcoming, he absolutely loved our story of coming all this way just to try his food and actually invited us to tour the kitchen once we were done.
During our chat we got talking about travel, music and of course jiu jitsu. When I mentioned to him that I was (then) a brown belt, he said, "man we have to get a cool photo. Get me in a mata leão!" Immediately he jumped in front of me and gestured to my dad to take a pic:
The day I flew all the way to Brazil in First class, just to have dinner in one of the world's top restaurants, before choking out the chef. Standard stuff.
---
Brazil Hotel Reviews
---
Here is a selection of our most recent Brazil hotel reviews:
---