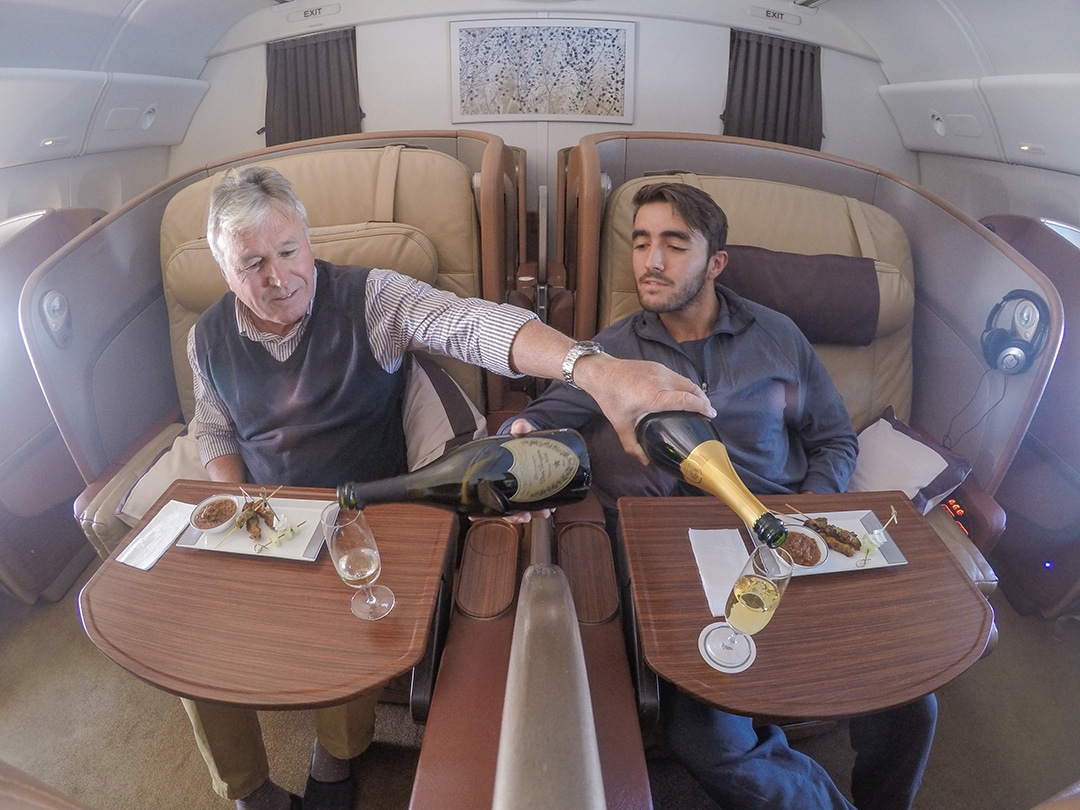 REVIEW – Singapore Airlines : First Class – Barcelona BCN to Sao Paulo GRU (B77W)
September 6, 2018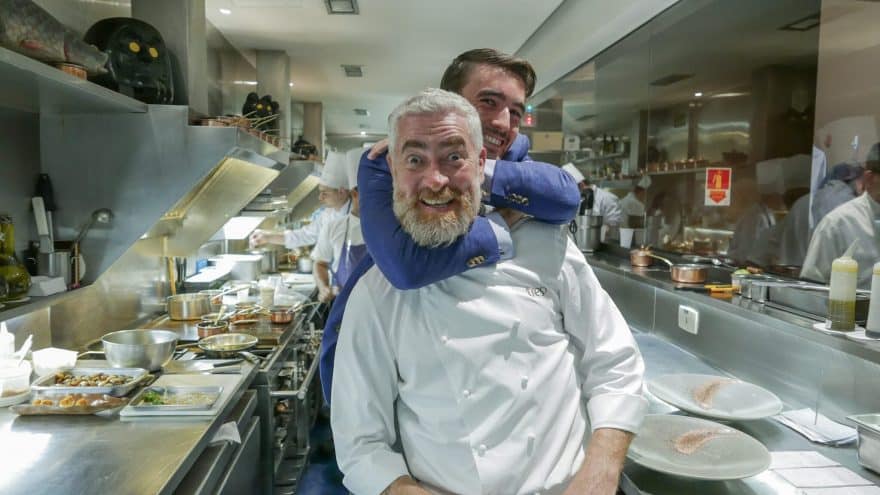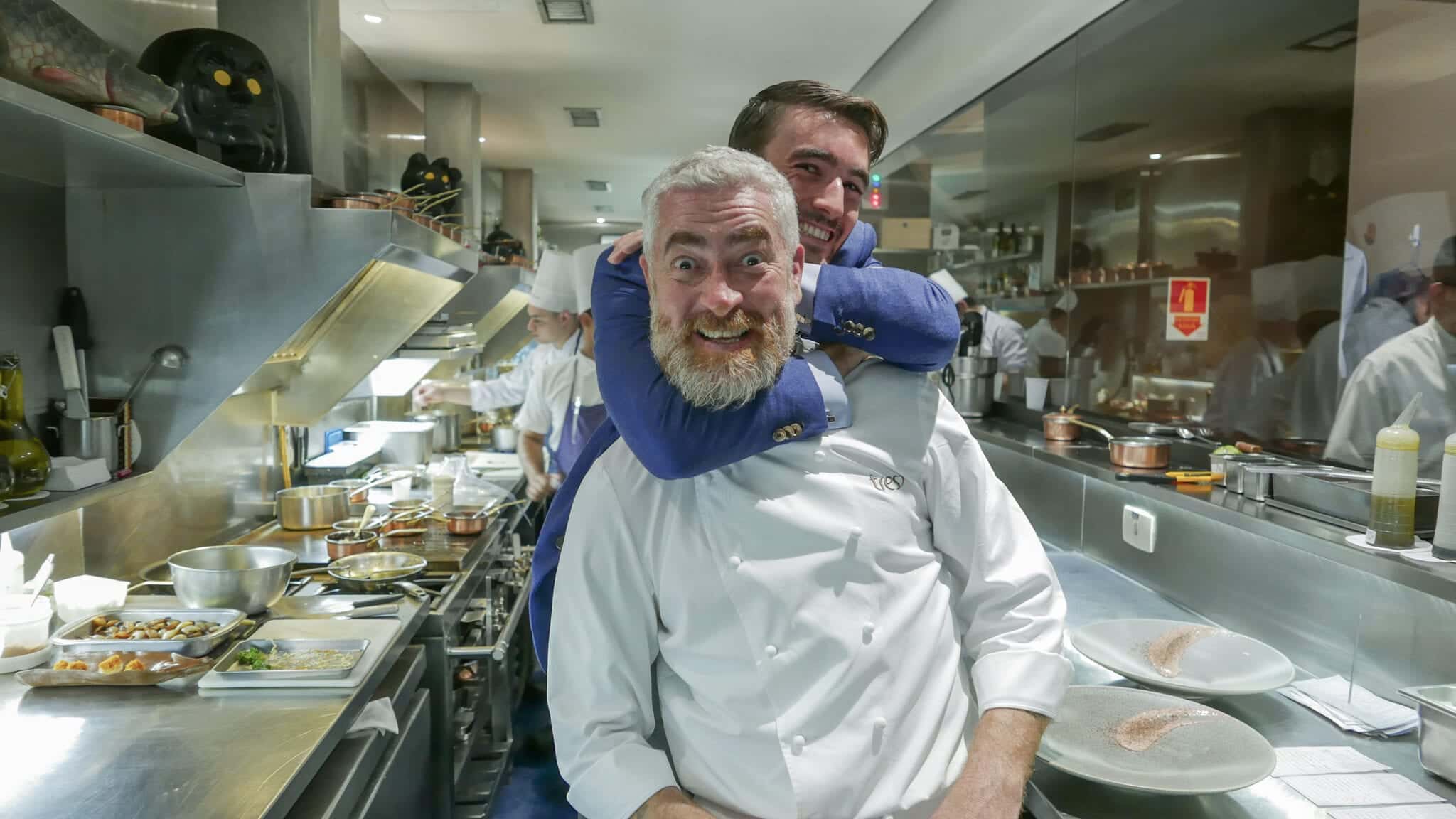 REVIEW – D.O.M. Restaurant, Sao Paulo
September 30, 2018
Renaissance Sao Paulo
Rate: $163.60
Room Type: Deluxe Room
Status during stay: Marriott Platinum
---
Arrival and Check-in
---
I picked the Renaissance as Sao Paulo doesn't really offer much in the way of higher end luxury hotels and I was interested to try the Renaissance brand for the first time. It is pitched quite similarly to IHG's Indigo brand: midscale hotels with a slightly, younger and cooler atmosphere than a regular business hotel. Most importantly it is located within the same neighborhood as D.O.M. restaurant, which was important to me given that visiting the restaurant was the sole purpose of this trip and Sao Paulo traffic can be notoriously terrible.
I really didn't want to leave things to chance by having a hotel that was any further from the restaurant than it needed to be!
Actually, it turns out that Sao Paulo traffic was very kind to us. We grabbed an uber at GRU airport, which pulled directly up to the airport door. I've found that this can be a bit of a lottery, with airports like LHR and WLG making it very difficult to get an Uber, whilst YUL actually has a dedicated pick-up spot with Uber banners in the arrivals hall.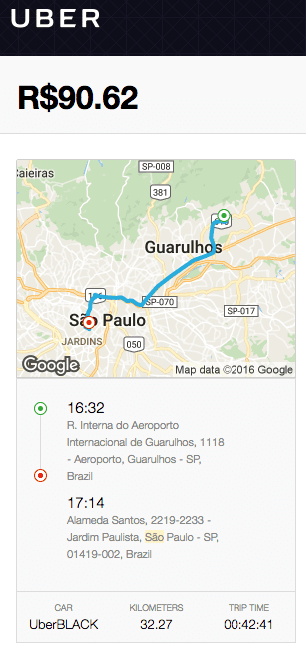 The journey from airport to hotel door took 42 minutes and cost 90BRL ($21 at the time of writing).
We were met curb-side and assisted with our bags, then shown to an empty check-in desk. The interior of the hotel is quite dark and features a variety of video screens and art displays.
A bar dominates the majority of the lobby.
There was a buzzing social scene here when we came back to the hotel after dinner. This definitely seems like a place to be seen in Sao Paulo.
Check-in was very quick and efficient; we were informed that we had lounge access as a result of my Marriott Platinum status and were also proactively asked if we would require late checkout.
The room itself did not appear to have been upgraded however; we received the Deluxe Room which we had originally booked…
---
The Room
---
The hallways are far more like what you would expect in a bland, faceless, corporate hotel. A bit depressing really.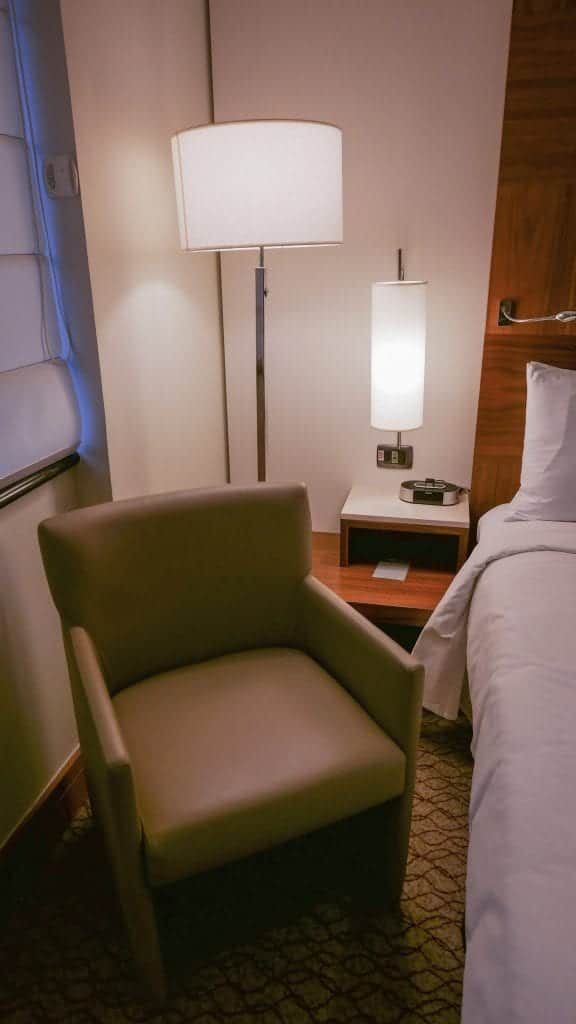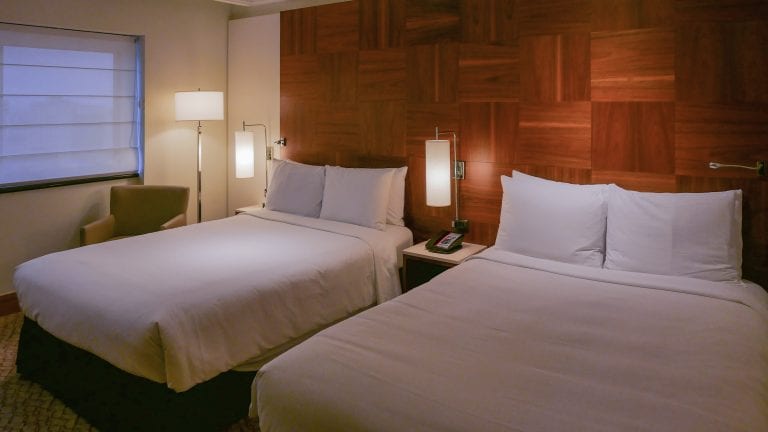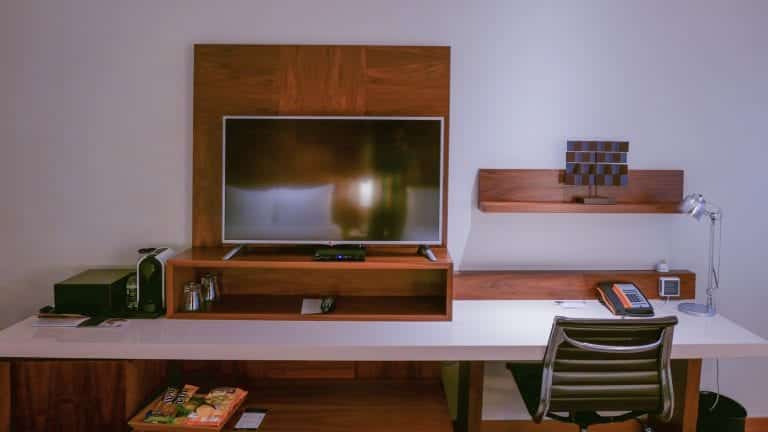 The room was rather small but also very clean and relatively modern looking. Although honestly, if you showed me these images, I'd guess this hotel was in Scandinavia rather than South America.
The beds were decently sized and extremely comfortable, very soft and squishy, with perfectly plump pillows. I was also happy to see power sockets and master light switches by the bedside tables.
These little details are so often missing, even in far more expensive hotels.
The TV was also very sharp and modern and I have to give props to the Eames office chair and coffee machines, neither of which I was expecting.
Speaking of things I wasn't expecting:
In addition to the usual bathrobes and iron, there was an unexpected surprise in the wardrobe.
Instead of regular slippers there were two fresh pairs of Havaianas. Definitely not Scandinavian.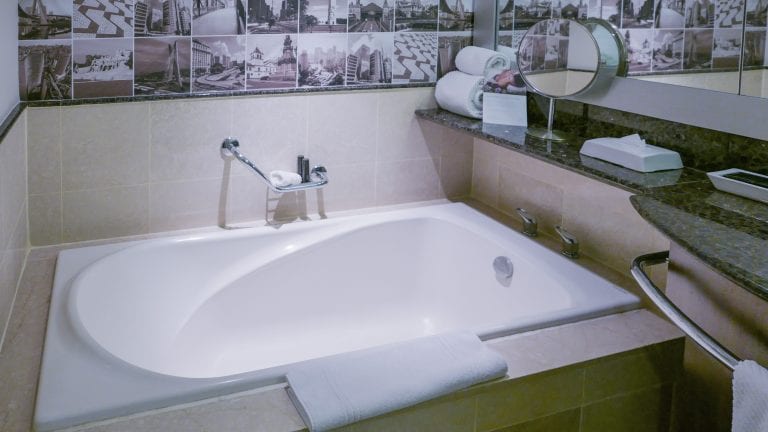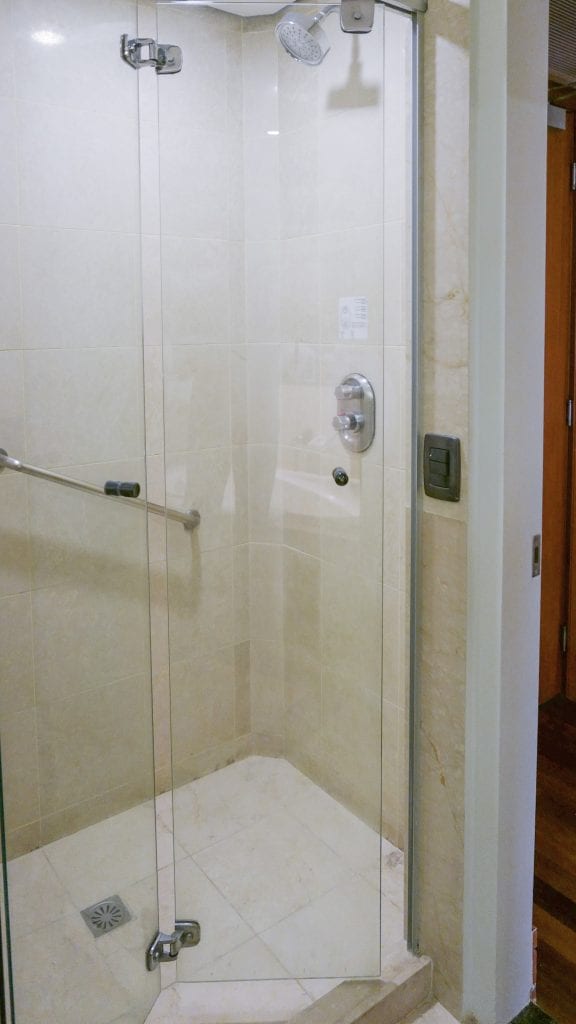 The bathroom was quite drab and had a rather comically proportioned bath tub. On the plus side, there was a separate shower, with excellent water pressure and there was ample counter space for two people's toiletries.
Speaking of toiletries:
The brand used by the Renaissance is generic and completely unmemorable.
Overall the room was spacious and comfortable enough to spend one night but won't be winning any design awards any time soon.
The Renaissance is housed in one of the tallest buildings in the area, so at least there are no dreaded rooftop vent or courtyard views.
---
Club Lounge
---
Happy Hour
After a quick power nap my Dad and I woke up at around 7pm, with an hour and a half to kill before dinner at D.O.M. Given the outrageous quantity of food and drink we'd made our way through
on Singapore First
, we probably should have held off on the club lounge offering. On the other hand, we didn't end up flying to
Sao Paulo in First class just to have dinner
, by doing what 'should be done' in life
The club lounge at this hotel is massive, occupying the entire 23rd floor. In my experience the reception area was never staffed, although key cards are required to pass through the lounge doors.
We used the lounge during both cocktail time and at breakfast, the photos of the various seating areas were taken in the morning, when the light was better and the space left mostly empty. I guess everyone but us had a particularly wild Saturday night and wasn't quite ready to eat at 8am!
I like the way the lounge is broken down into a series of 'living rooms'. It definitely makes the place feel more cosy.
A great variety of different seating styles, depending on whether you want to have a quiet drink, hang out with a group, dine or work. In addition to being practical this also makes the space a lot more aesthetically pleasing.
Tables were laid out with cutlery both in the evening and at breakfast time. On both occasions the service was superb: very quick, very friendly and actually rather proactive. The staff made suggestions and encouraged us to try different things, conversing with us, rather than just clearing tables and bringing over our orders.
We opted for the bar seats by the window for our evening cocktails. The views from the 23rd floor were awesome!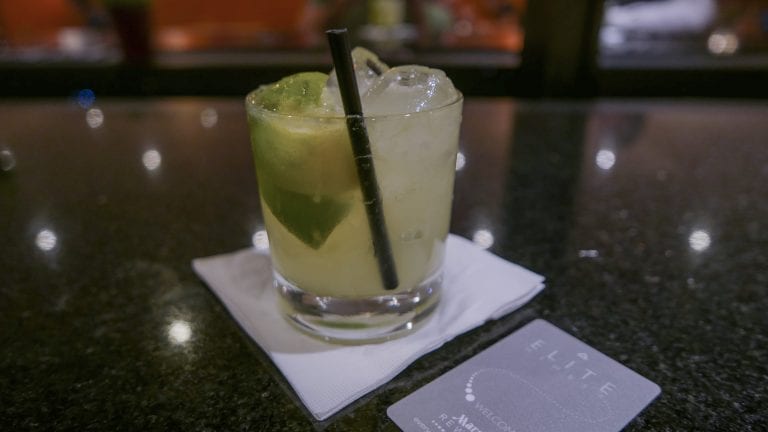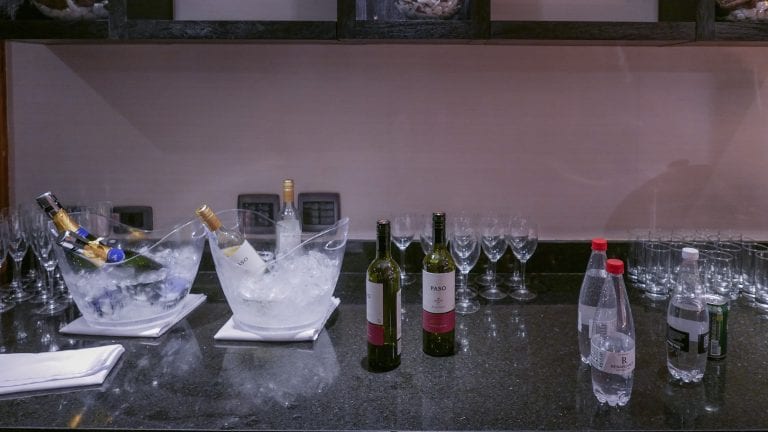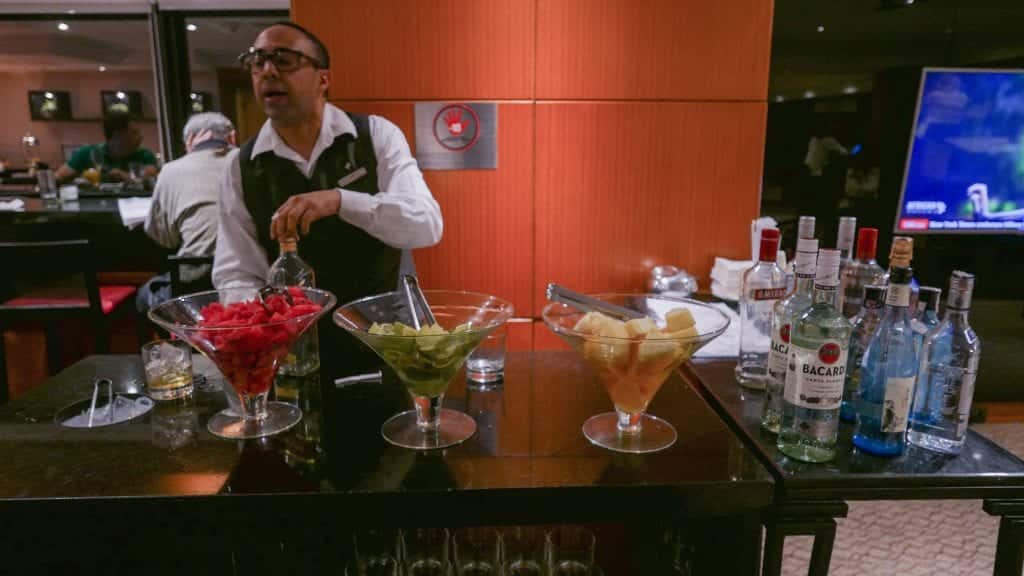 During happy hour there were a selection of wines available, in addition to a staffed cocktail bar. All the classics were available but there's no way we could come all the way to Brazil and miss out on a Caipirinha!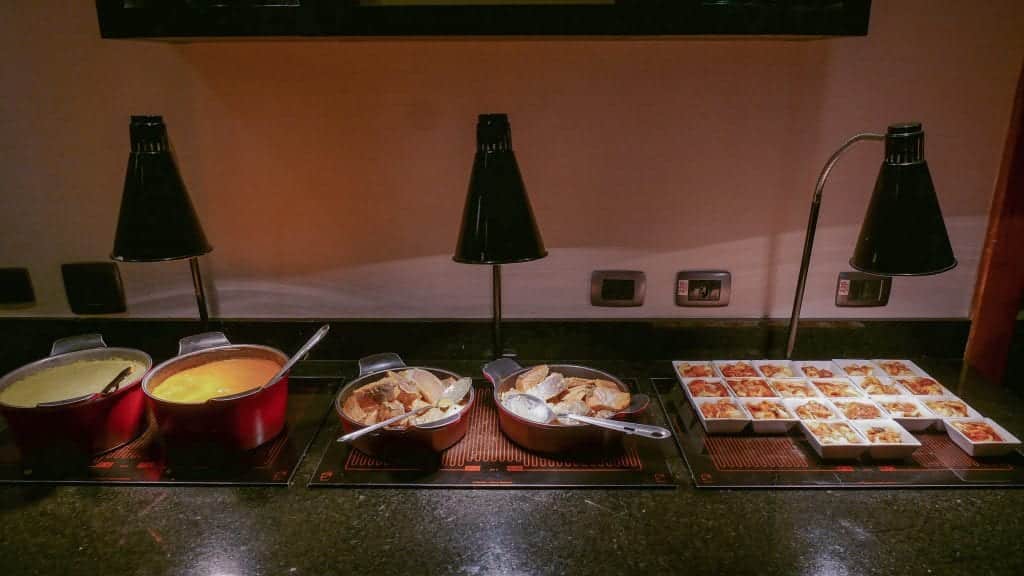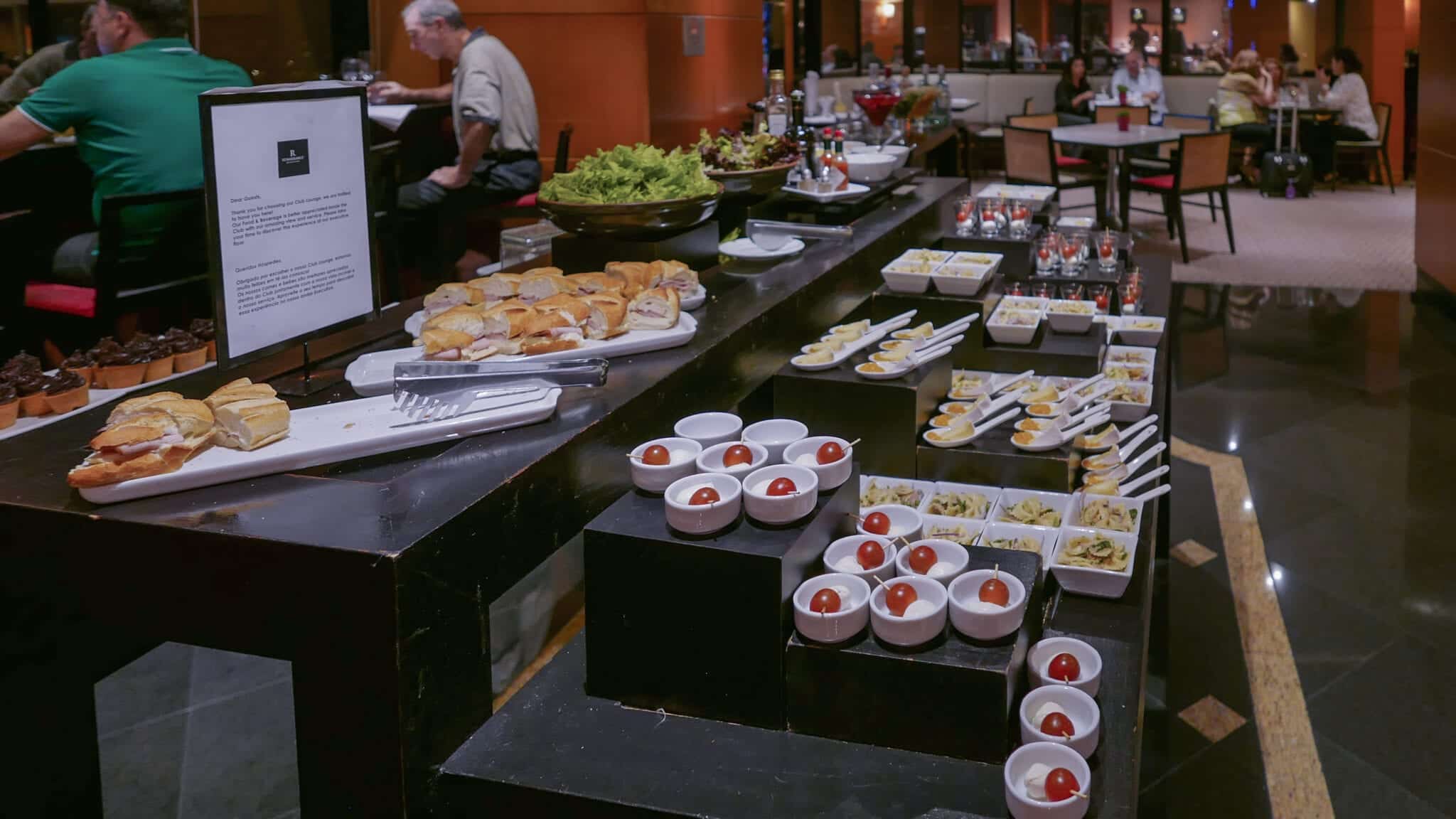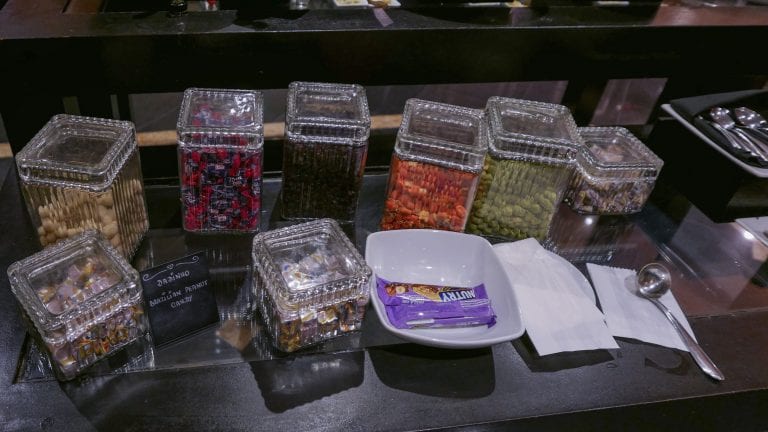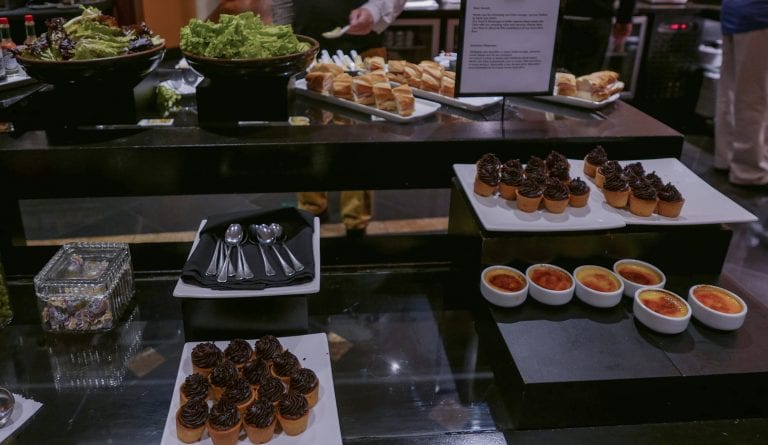 The food selection in the lounge is extremely extensive. We only tried a couple of small bites but if you had no dinner plans you could absolutely make a full meal out of the buffet here.
Breakfast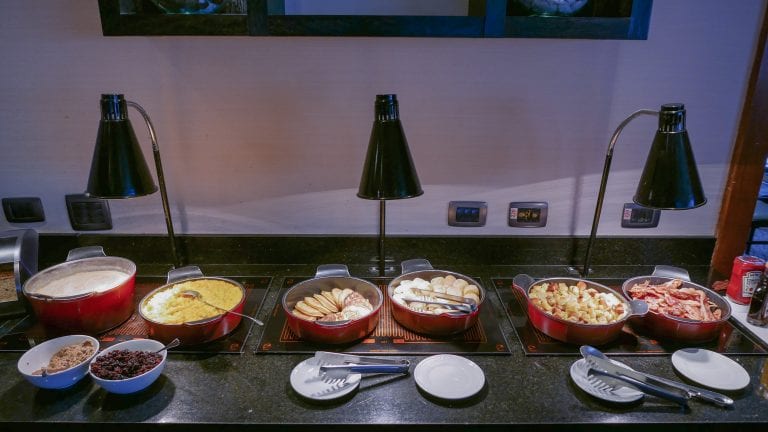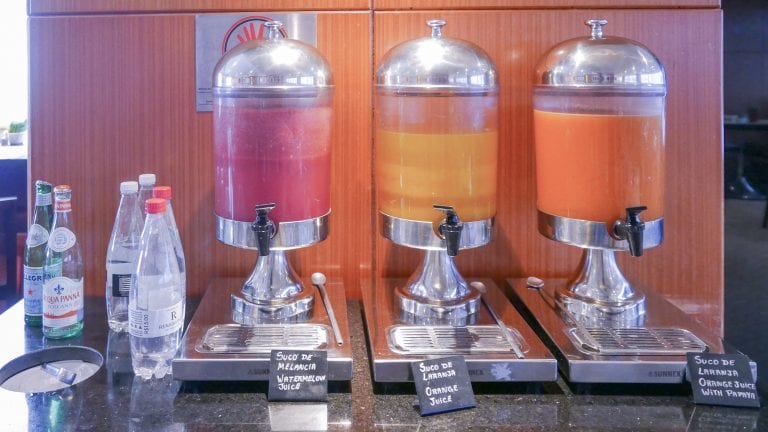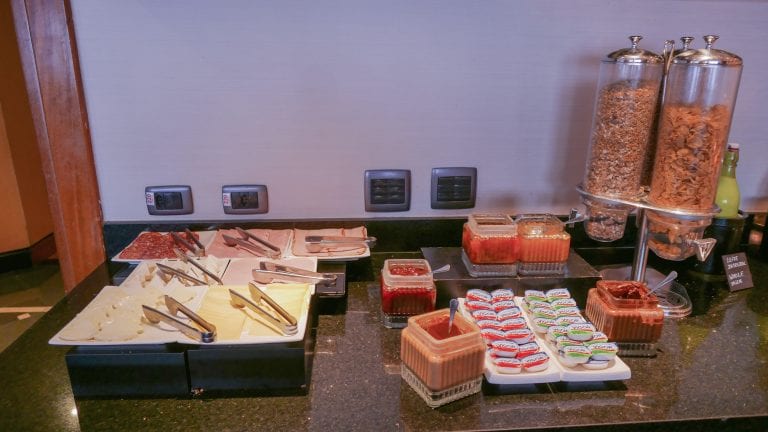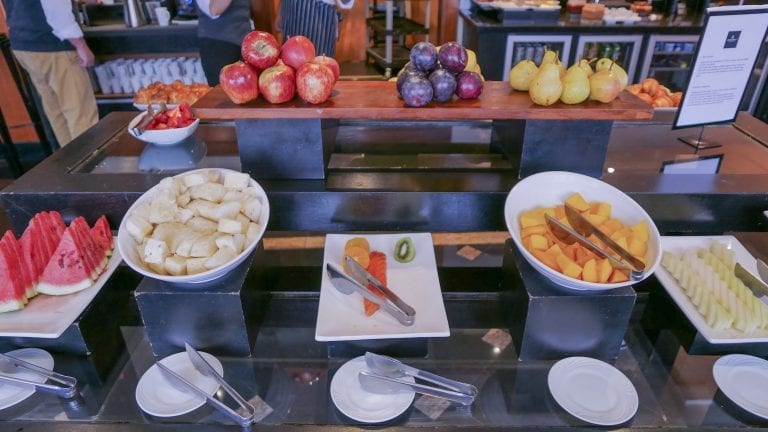 If anything, the breakfast buffet was even more extensive. I loved the fact that in addition to the usual international fare there were tons of local fruits and fresh juices, as well as feijoada (beef, pork and black bean stew) and pão de queijo (Brazilian cheese bread ).
There is American style coffee but thankfully proper espresso based coffee was also available from the delightful lounge attendants . They were genuinely some of the warmest, friendliest hotel staff I've ever come across. They really seemed to love their job and were great fun to talk to, their English was roughly on a par with my basic Portuguese but we managed to muddle along perfectly.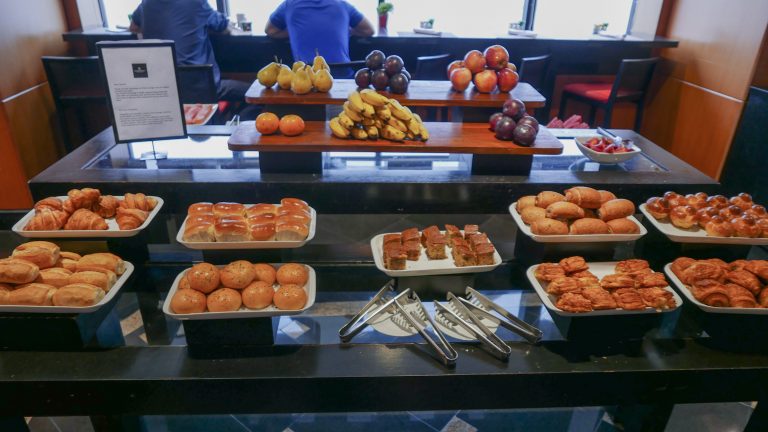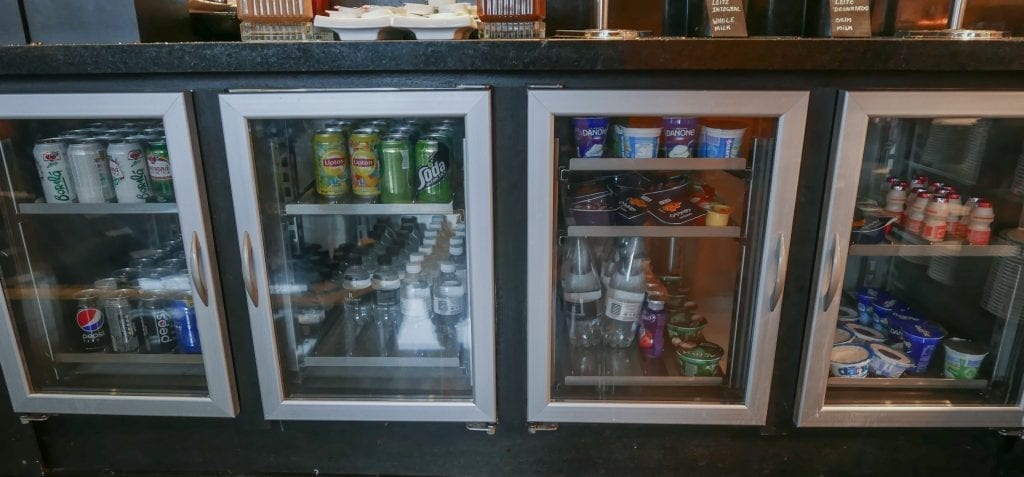 Copious carbohydrates in both liquid and solid form.
---
Conclusion
---
Given the proximity to D.O.M. the choice of hotel was something of a no-brainer.
This was my first taste of the Renaissance brand and in a lot of ways I really enjoyed it! The room rate was very reasonable, the complimentary lounge access was most welcome and provided an experience that was up there with some of the best in Asia. The beds were super comfortable and the room had all the espresso we could drink (crucial on a weekend trip covering over 12,000 miles).
Sure, the decor and toiletries could have been more luxurious but in Europe this hotel could charge double the rate and still seem extremely reasonable. Next time I'm in Sao Paulo I'd have to have a very good reason to look elsewhere for my accommodation.
---