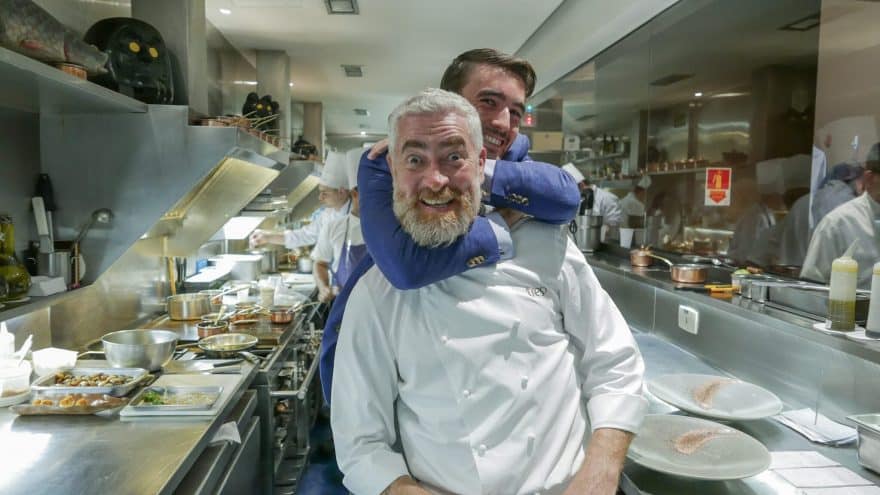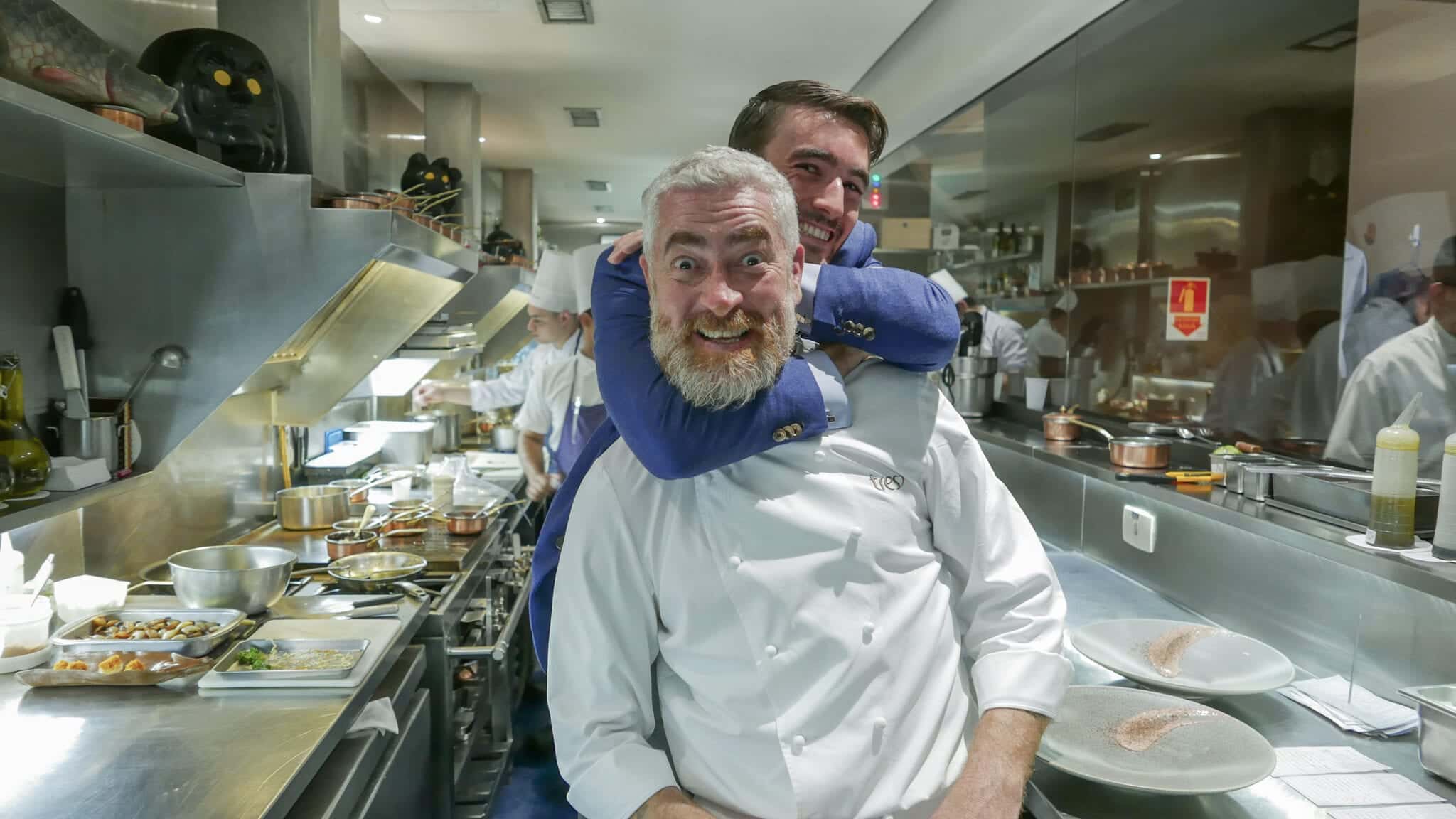 REVIEW – D.O.M. Restaurant, Sao Paulo
September 30, 2018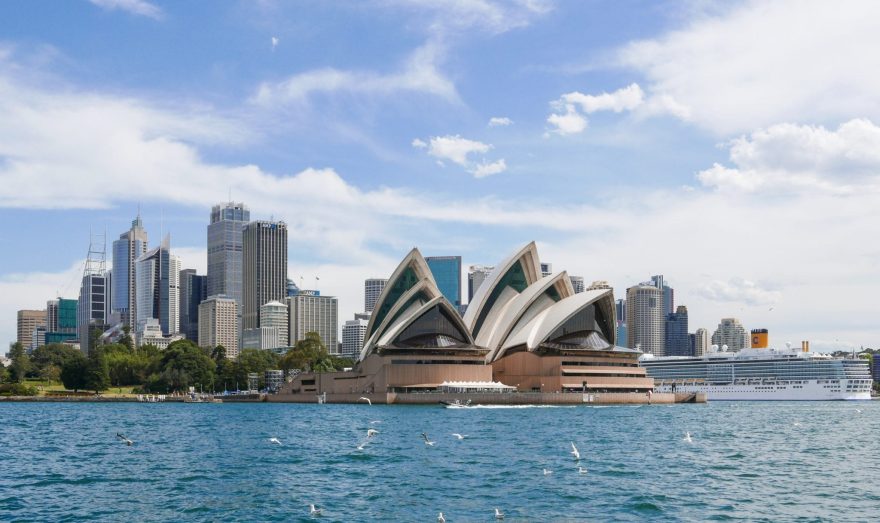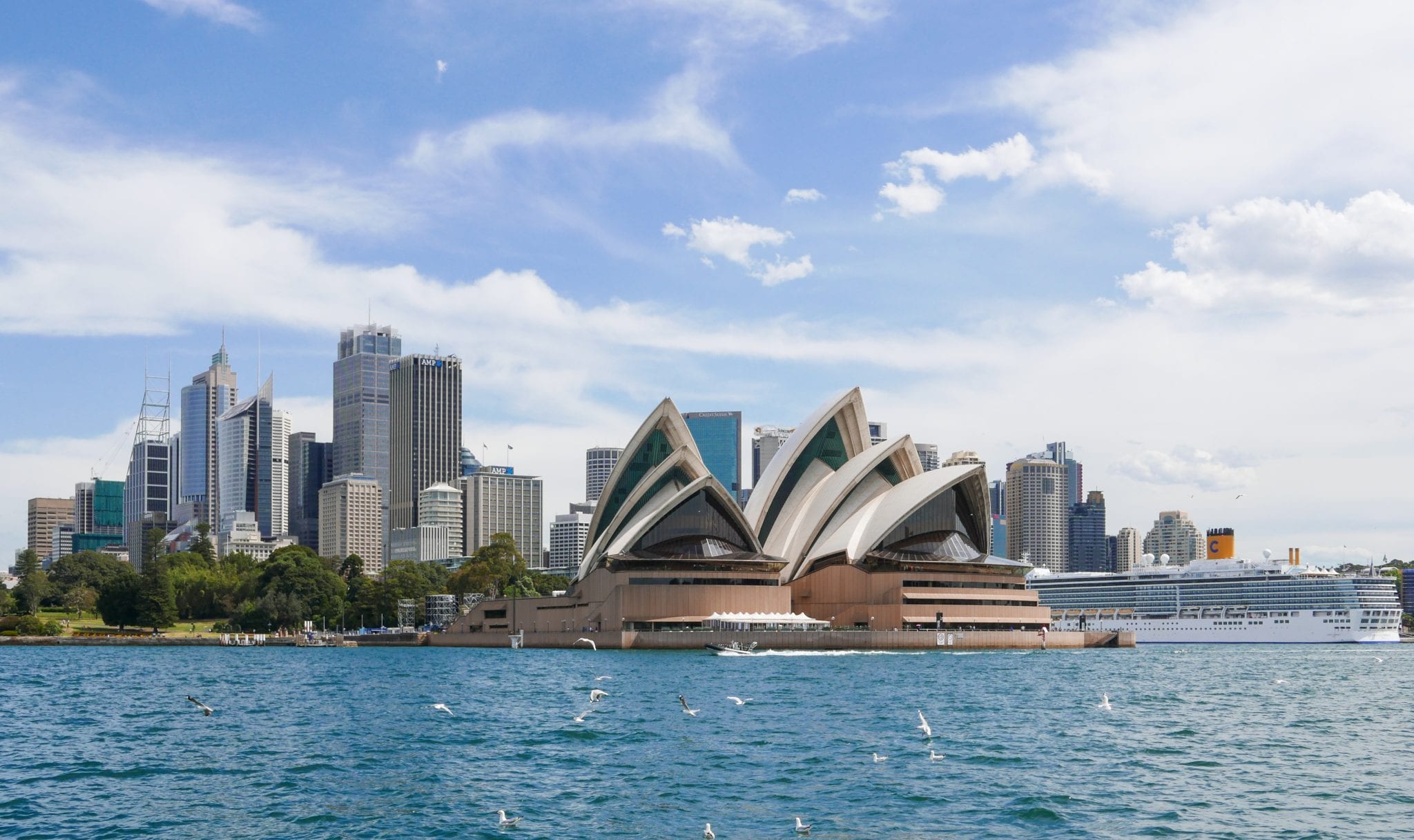 TRIP REPORT – The time I flew round trip to Sydney for £1080 in business class
December 8, 2018
LATAM (LA)
Class: Business and First
Access:

First and Business Class Passengers on OneWorld flights
OneWorld Sapphire and Emerald status holders
---
Intro
---
LATAM is a very young airline, having formed out of the merger between LAN and TAM. Almost immediately after announcing their merger, the airlines started upgrading their product in the sky as well as their lounges, in a number of key hubs throughout Latin America.
Having seen pictures and read reviews of their new onboard product I was really excited to finally have my first personal experience of LATAM at the newly opened Sao Paulo lounge.
---
The Lounge
---
A sleek limestone entrance with bold metal lettering. This lounge makes a great first impression.
Immediately upon entering we were warmly greeted at the reception, where I took my chance to snap a picture of the lounge. I'll refer back to these numbers so you can follow along more easily.
The Bar
This area makes a great first impression, really bright with a ton of natural light and a variety of different, stylish seating options.
In addition to the communal seating areas there are some more private seating areas, featuring international power sockets.
The bar stocked a variety of mid/low end spirits and liqueurs: Bacardi, Jack Daniels, Beefeater, Absolut, Campari, Aperol, Disaronno etc. There was also a coffee machine there but it was no different to what you could get in the self service section of the lounge.
Carrying on past the bar area (which is at the far end of this image), you find a terrace which runs the entire length of the lounge. There are ample international power points as well as a flood of natural light. From here you can access the buffet (6).
The Buffet
The buffet area has a huge variety of food and drink options and plenty of seating. I love the abundance of marble and the little details like the oversized coasters for the wine bottles. Kudos as always to any lounge that supplies bottles of water to take away.
This Chandon stuff seems to be oddly pervasive outside of Europe. Seems like a bit of a cheap trick to leverage the name and stick it on a bottle of sparkling wine made in Argentina… I just can't ever bring myself to try it when I know that real champagne is available on board my flight. One of these days I will and may even discover that it tastes great.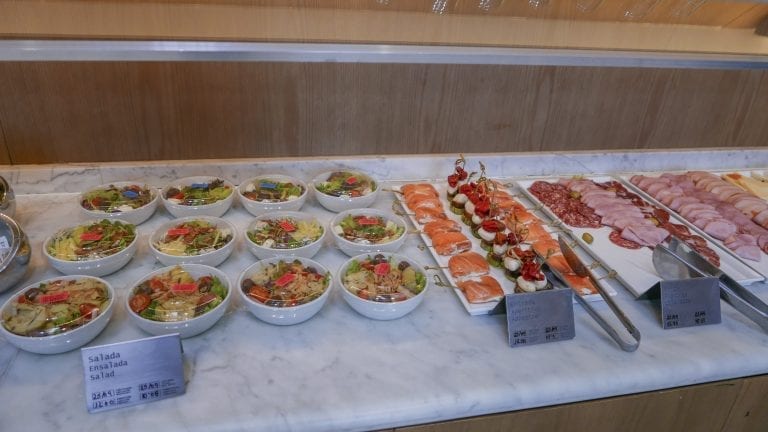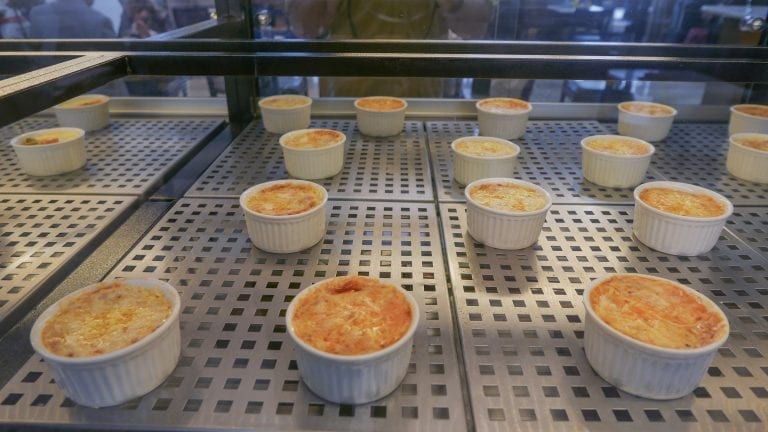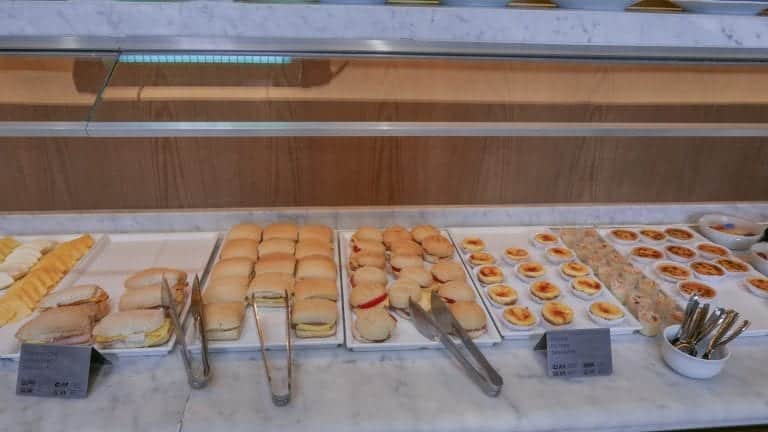 Salads, quiches, sandwiches and a huge selection of cured meats. Seriously impressive!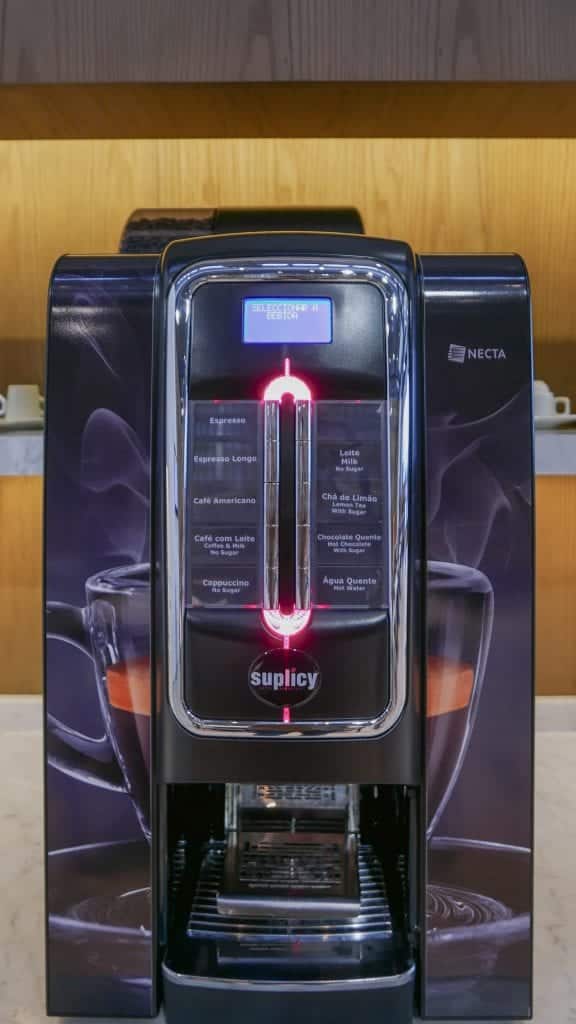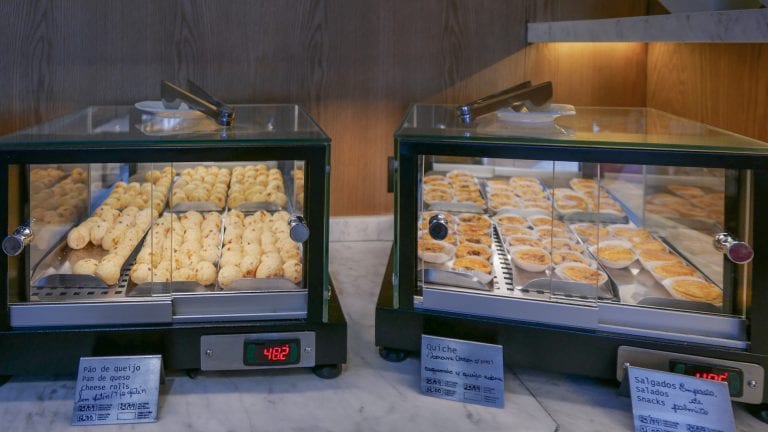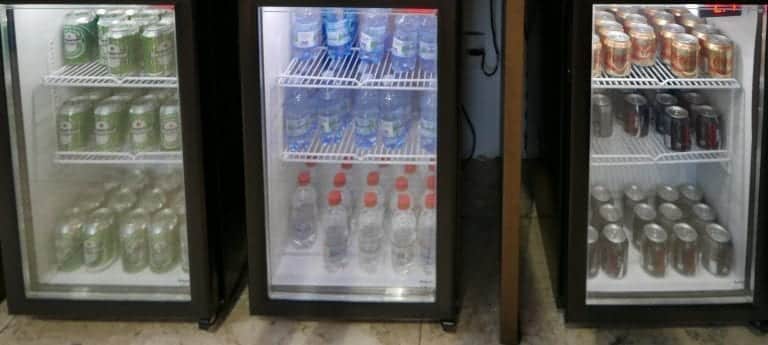 The coffee was ok, nothing special. Unlike the Pão de queijo (cheese bread) and pasteis de nata (egg custard tarts). Two amazing local favourites that I was really glad to see here. Maybe it's just me but despite being a healthy eater at home, whenever I travel I have a check list of local favourites which I feel i just HAVE TO eat, no matter how stuffed I am. These were two big ticks on the list!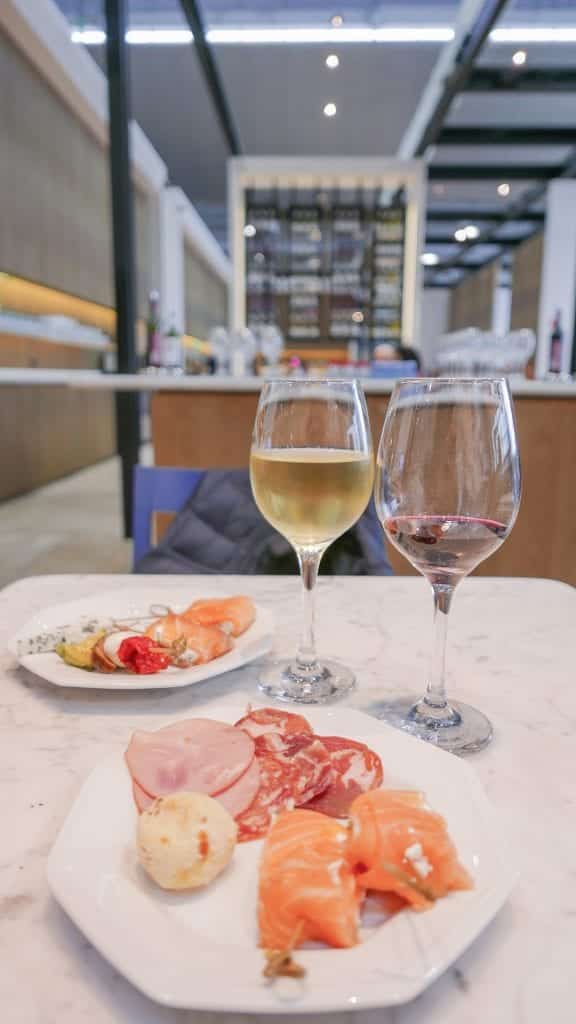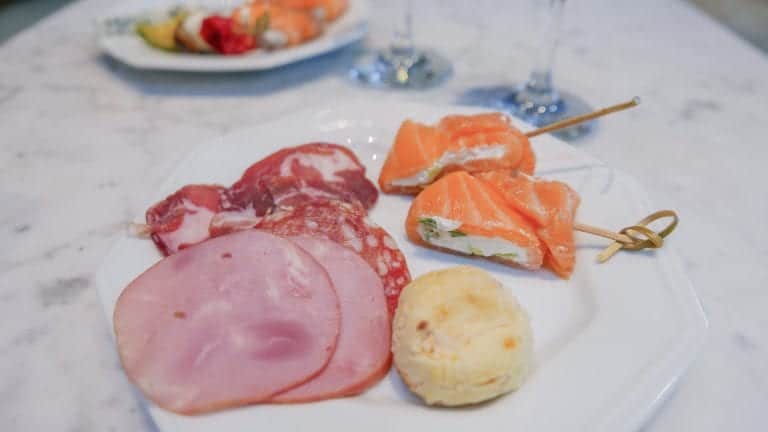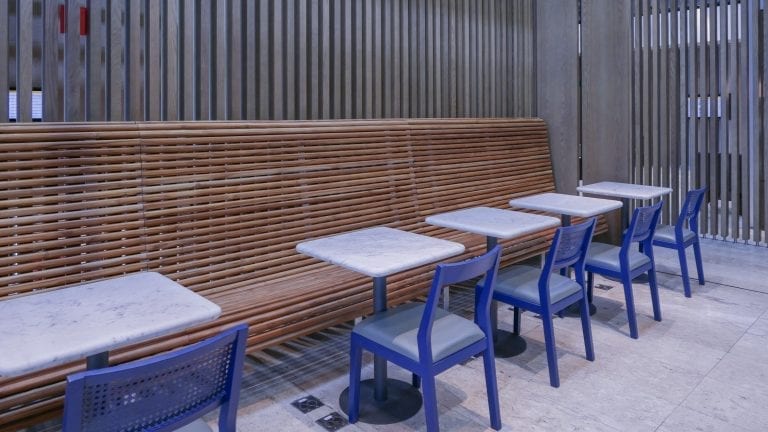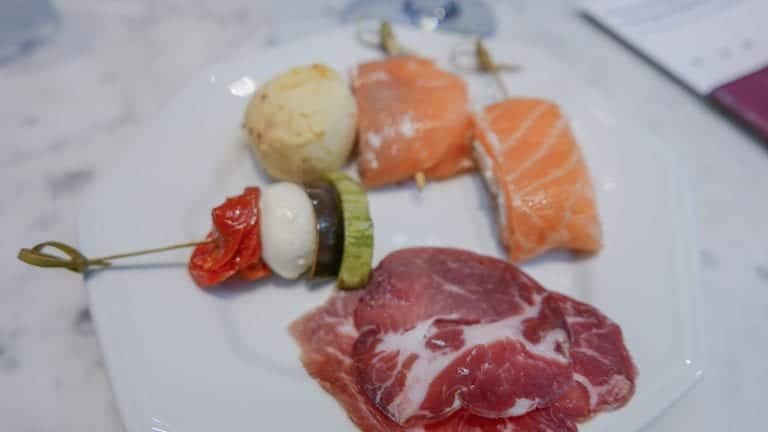 A light Sunday lunch before flying straight to the office in London for a busy Monday.
The 75″ TV
I can't help feeling that if this lounge was in Asia or the Middle East, they wouldn't advertise the fact that their TV is 75″. I mean it's bigger than my TV at home but it's not like its a $40,000 Hastens bed or a jacuzzi overlooking the runway.
The Relaxation Space
Plenty of seats and power, the high ceilings really help to open the space up.
I didn't take pics in the sleeping area since I didn't want to invade people's privacy. The area is filled with large armchairs that have ottomans pushed right up to them, not very private and not exactly beds but still it's nice to have a quiet place to relax when you have a long layover and the lounge is packed.
---
Conclusion
---
I love the design, the abundance of natural light and the huge selection of food. The fact that they have cans of soda and small bottles that you can take away is great too.
Overall this lounge reminded me a lot of the Qantas lounge in Hong Kong and that is a very good thing. After experiencing this facility I am now really looking forward to trying out LATAM's on board service!
---
Brazil Hotel Reviews
---
Here is a selection of our most recent Brazil hotel reviews:
---