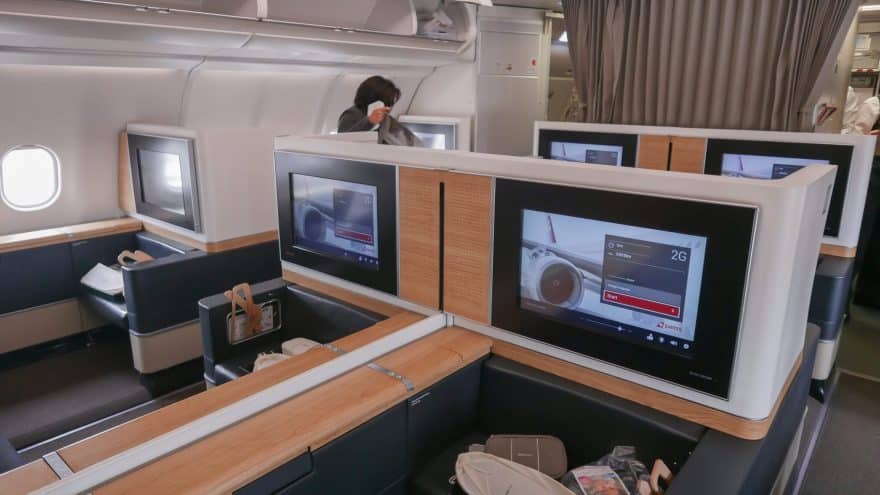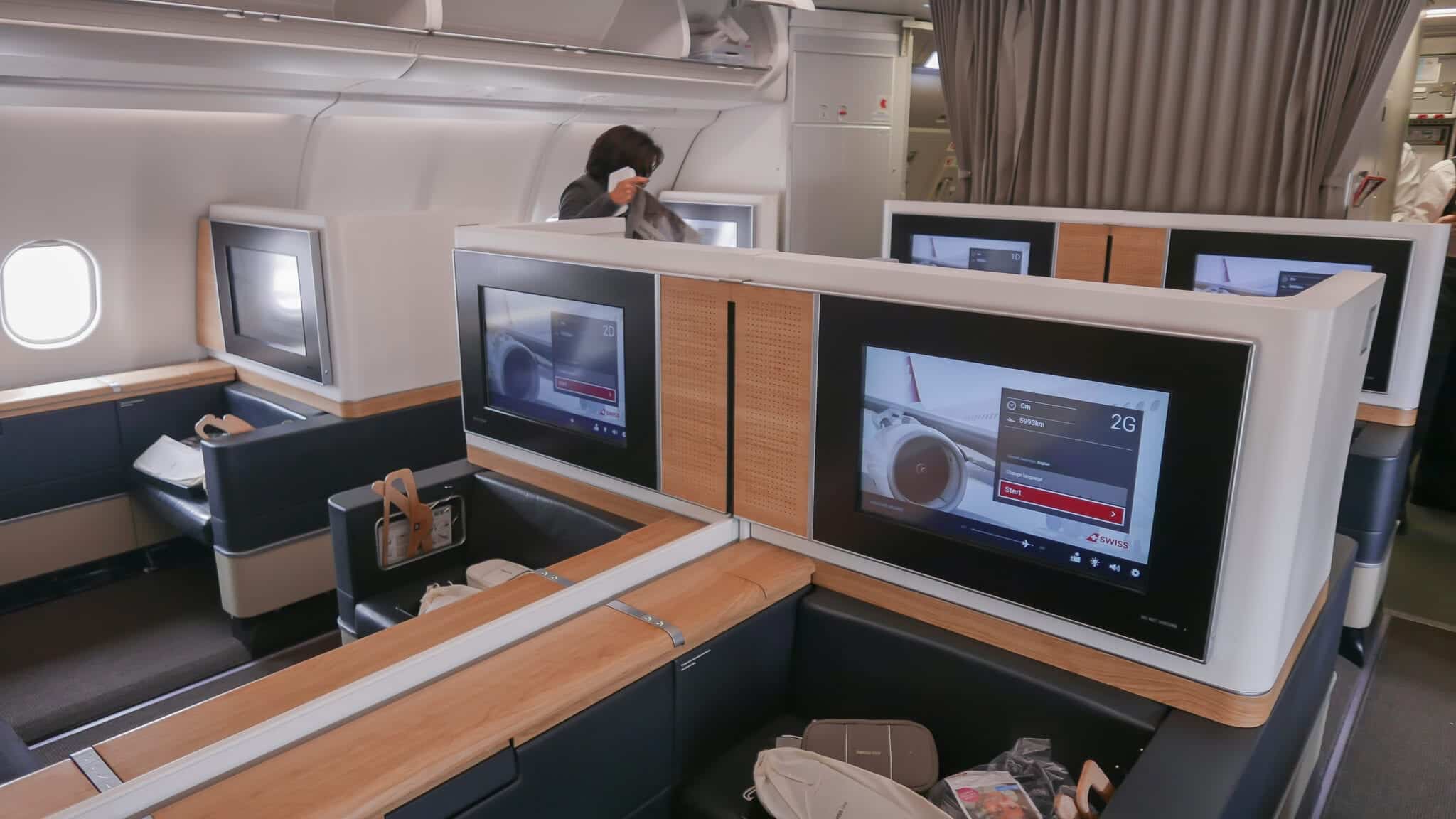 REVIEW – SWISS : First Class – Zurich ZRH to Montreal YUL (A330)
September 1, 2019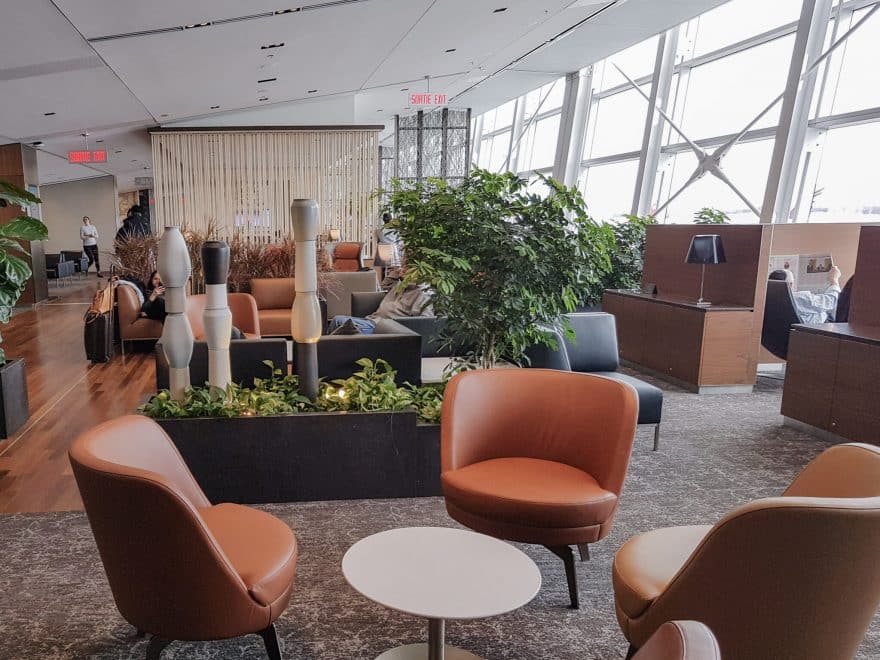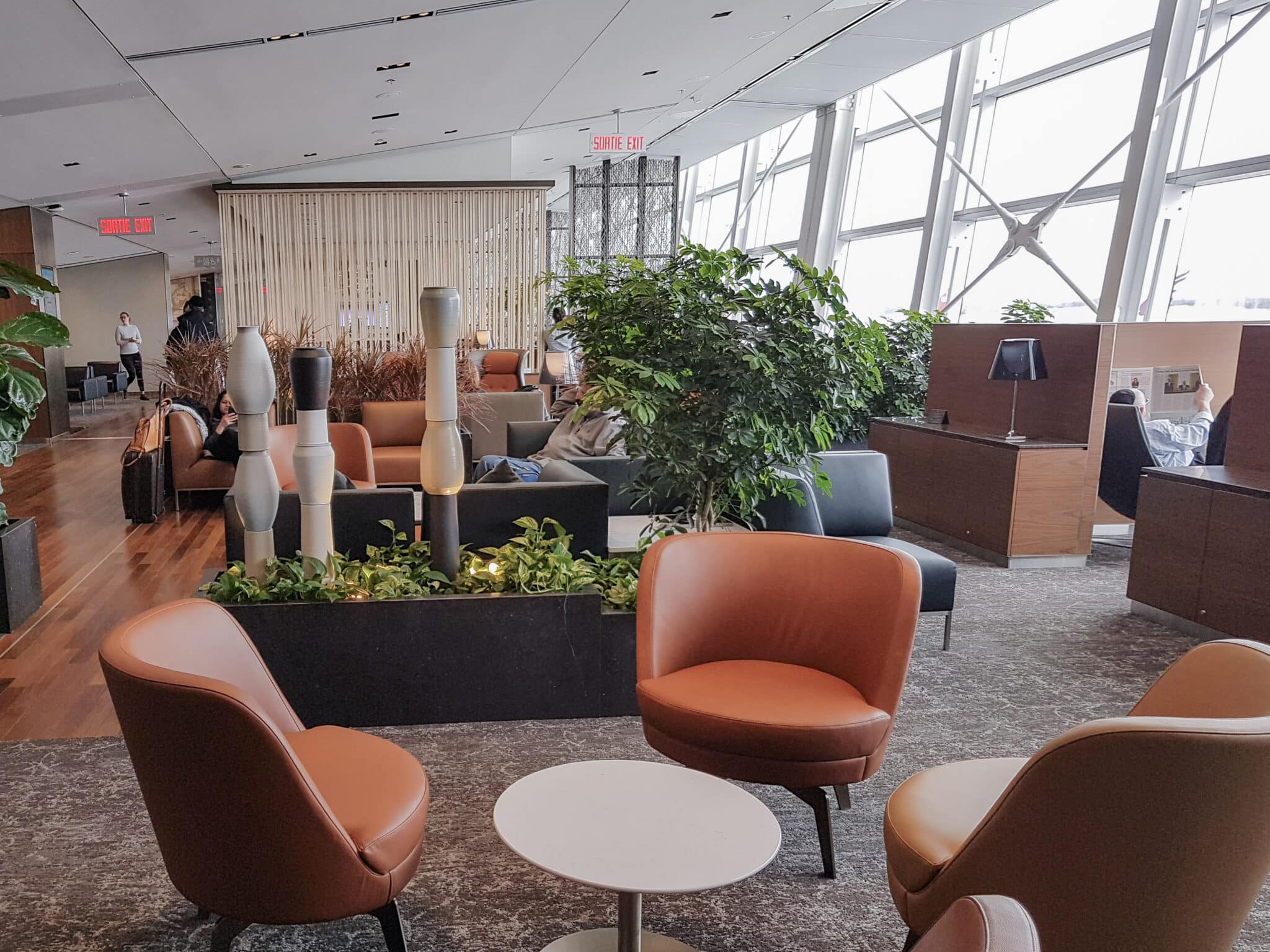 REVIEW – Air Canada International Maple Leaf Lounge – Montreal (YUL)
October 2, 2019
---
Intro
---
Montreal isn't a city that is particularly renowned for its hotels and given that I was only in town for one night I wasn't massively fussed about where I stayed.
My main concern was that it needed to be somewhere central and accessible for exploring the city on foot.
My first port of call when staying anywhere for a single night is to see what properties are available under deals via Virtuoso or other similar preferred rate deals. The addition of a $100 property credit, free breakfast and late checkout can easily offset 50% of the cost of the room on a one night stay.
One property that immediately sprung to the top of the list was the W. I have rather mixed feelings about this brand. The original W in Times Square has a horrible reputation, the one in Leicester Square London is an absolute dive. Worst of all, this is a brand that charges close to luxury prices whilst offering far less in the way of service – something they make up for by branding themselves as 'cool', 'edgy' and 'design focused'.
So far, so douche.
Conversely, the other Virtuoso hotels were either way more expensive (The Ritz Carlton) or horribly old-fashioned looking (Hotel Le St-James). Part of me was tempted to just book any old place and be done with it but another part of me wanted a hotel experience to match the amazing flights in SWISS First! I'd never stayed at a W before and wanted to see if it really lived up to my preconceived notions.
At 280CAD per night under a Luxury Privileges rate (now rebranded as Marriott Luminous) I didn't have a lot to lose. This is equivalent to around $220 a night with $100 of property credit, an upgrade, free breakfast, two welcome cocktails and 4pm checkout. Even if you value the other extras at zero, the net cost after the dining credit comes to $120 for a one night stay!
As a surprise bonus I received an email a few weeks before check-in informing me that my stay was eligible for a suite upgrade at the absurdly low rate of $37.50 per night, in celebration of the 375th anniversary of Montreal's founding. At this price I would have been crazy not to lock in a guaranteed suite upgrade!
---
Booking
---
Our clients are able to access Marriott Luminous rates at W Montreal.
Luminous bookings always match the best available rate on the Marriott website, but ALSO offer these extras:
• Priority upgrade on arrival

subject to availability
• Full breakfast for up to two in room guests
• $100 Hotel Credit


• A Local welcome amenity




• VIP status granted throughout stay (

on property Luminous ambassador

)


• Early check-in/late check-out subject to availability
You can book a Luminous rate at W Montreal for yourself by using our online booking portal:
BOOK W MONTREAL WITH MARRIOTT LUMINOUS BENEFITS
If you're booking with us for the first time, here's a quick guide on how to use the booking portal:
If you are planning an itinerary involving multiple rooms or properties, please get in touch for immediate booking assistance:
---
Arrival
---
I took an Uber from the very handily located Uber collection point at YUL airport and was at the hotel within 30 minutes. I was greeted at the curbside and welcomed to the property by a friendly doorman.
I got the French Canadian vibe the second I arrived at the hotel: This iconic Guimar Metropolitain entrance is one of only five in use outside of Paris, the others are located in Mexico City, Moscow, Lisbon and Chicago.
Walking into the lobby I encountered pretty much exactly what I was expecting. A very dark space filled with modern furniture and dim, coloured lighting.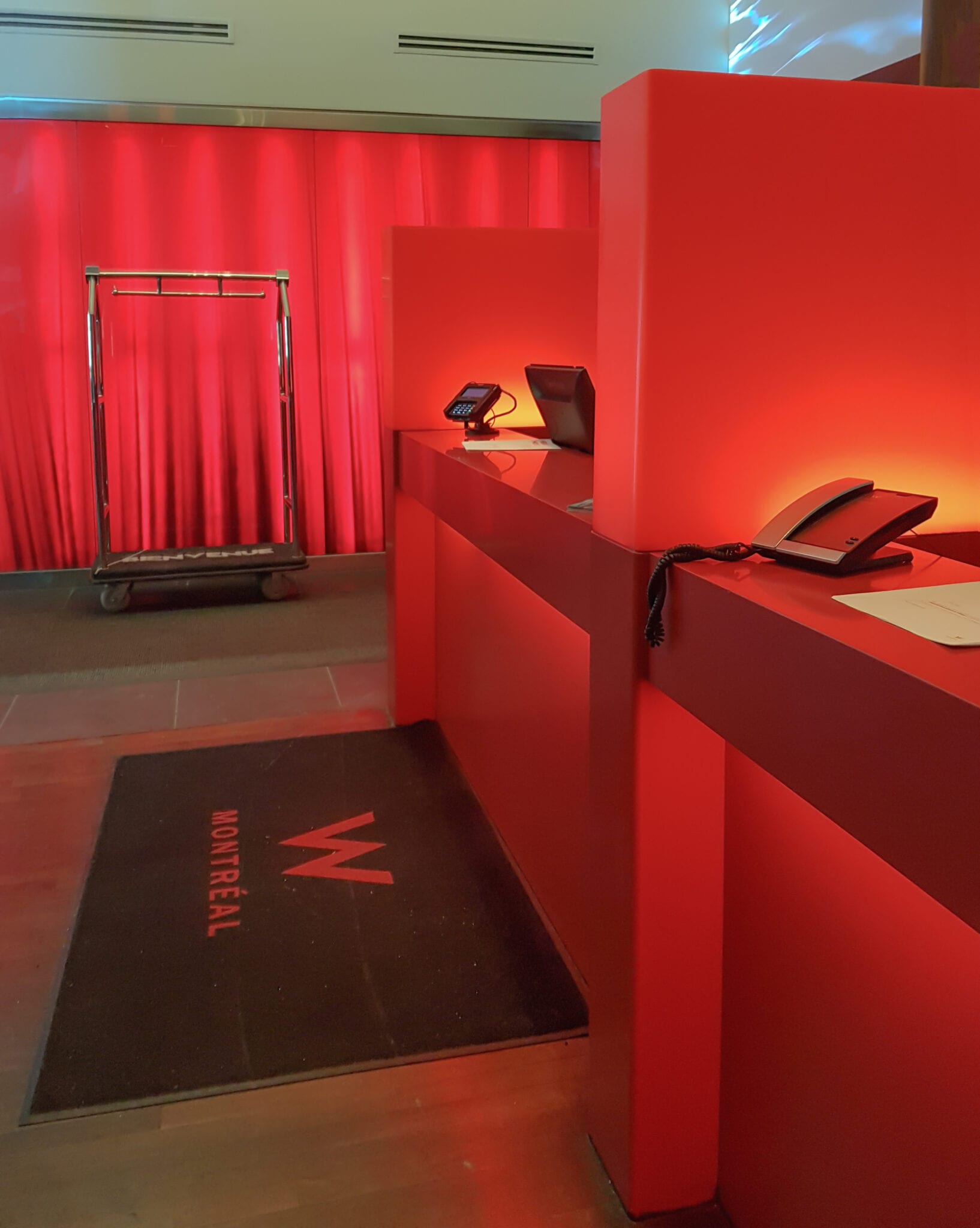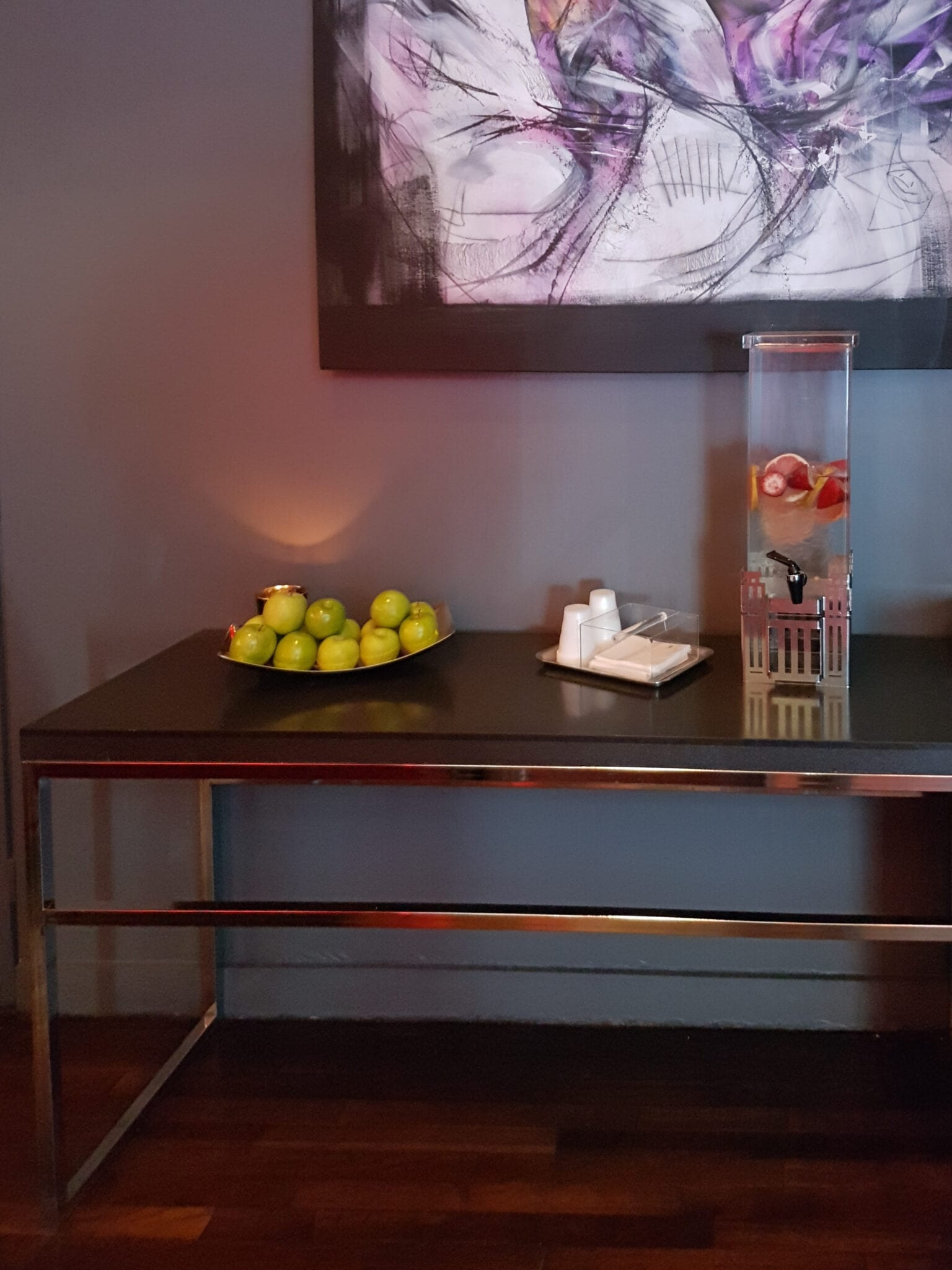 Check-in was performed at something resembling the ticket desk at a nightclub. The associate checking me in made no mention of my luxury privileges rate or any SPG status benefits. She initially handed me a voucher good for one continental breakfast but when I mentioned that my booking was made under a luxury privileges rate, she instead handed me two vouchers good for 2 American breakfasts in the restaurant or via room service. I was also handed two welcome cocktail vouchers.
---
Fantastic Suite
---
My suite was located on the 4th floor of the building. I could tell from the hallway styling that I was most certainly not in a regular business hotel. In many ways it reminded me of the decor at the Indigo Helsinki.
With the exception of the gold vinyl sofa I was surprised by how understated and neutral the room decor was, although admittedly that is one hell of an exception.
Upon first entering the suite the first thing I noticed was the illuminated bar by the door.
Beneath the bar was the most extensive selection of in room amenities for purchase that I've ever seen in a hotel room! (and a not so understated yellow interior).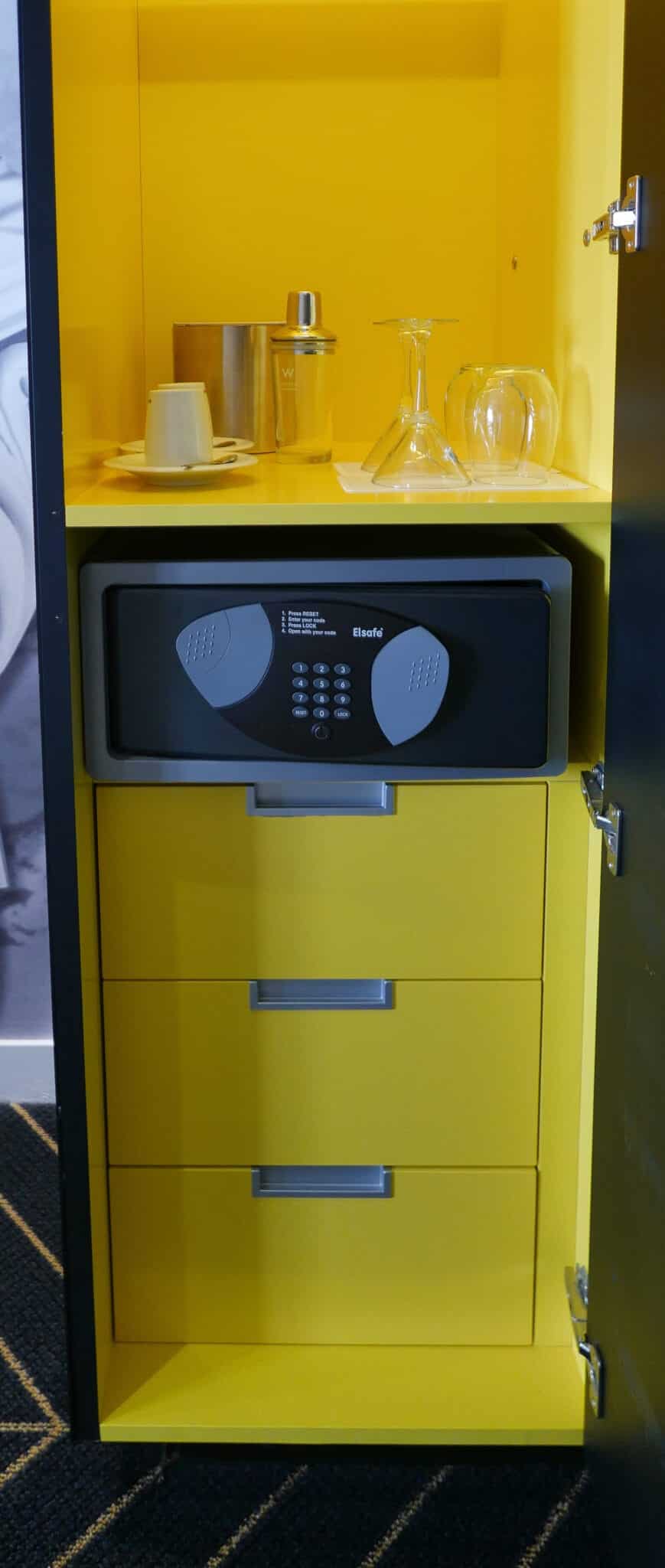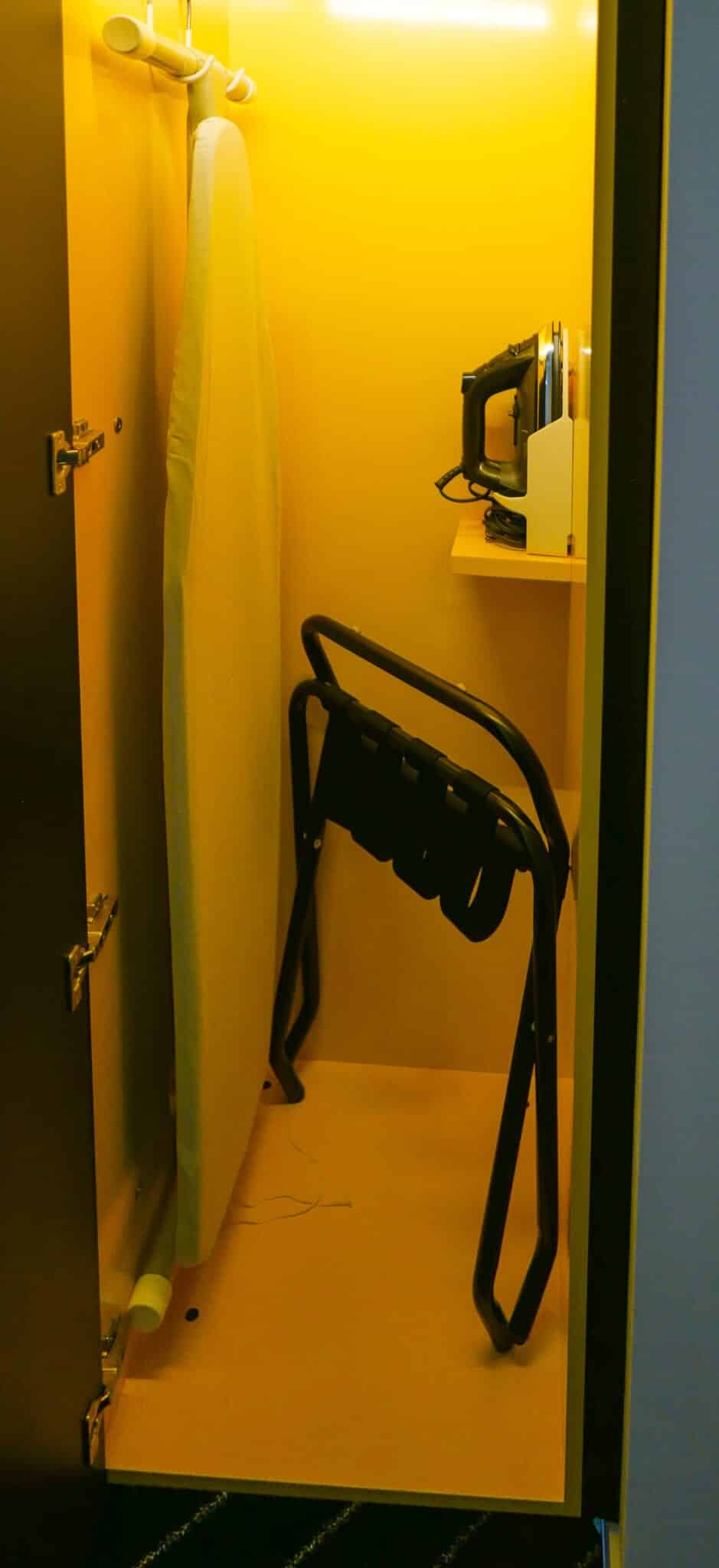 A work desk, with a revolving TV partition, served to divide the suite in two but there was no solid wall enclosing the bedroom, meaning that this was more of a junior suite than a true suite.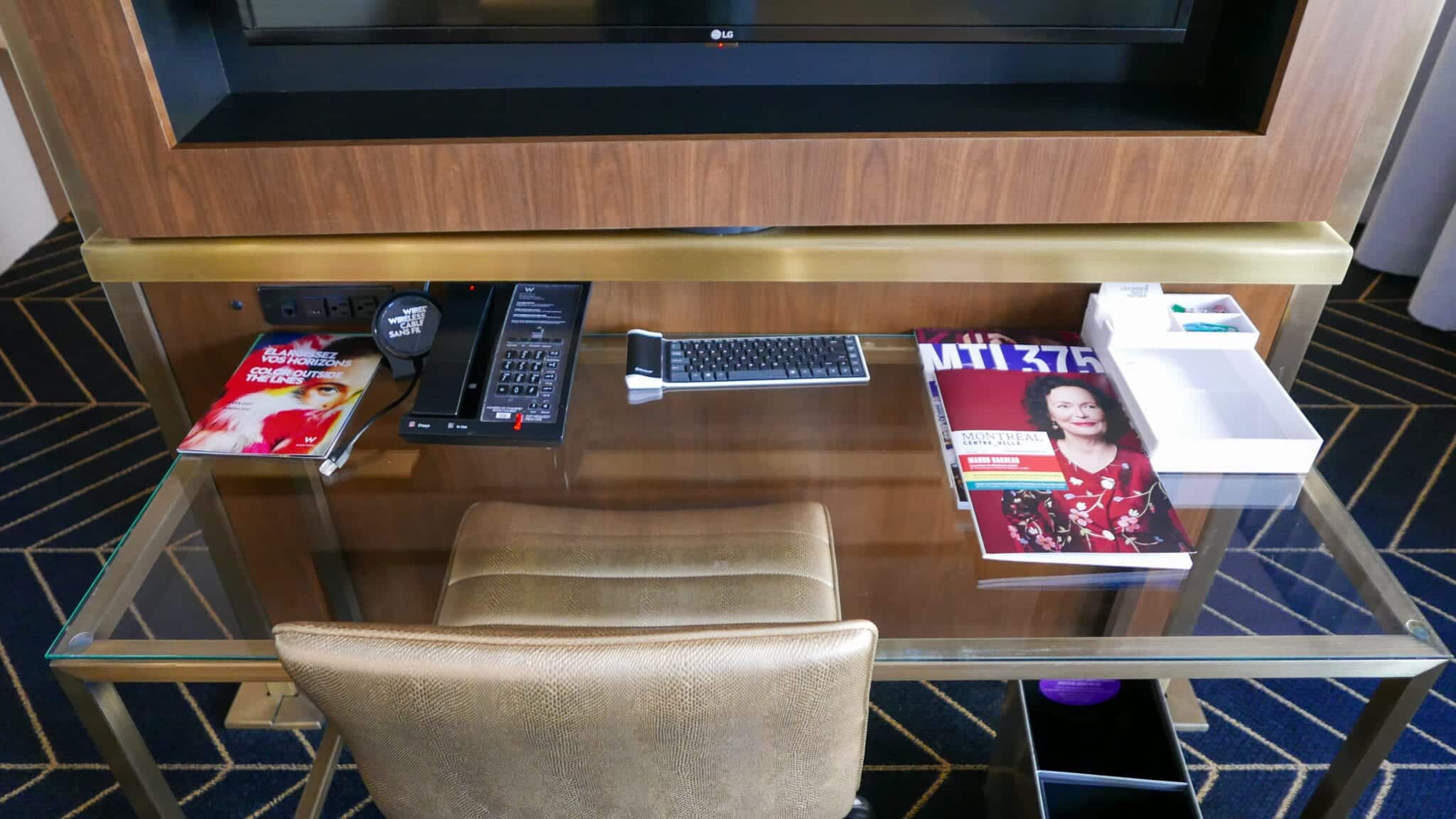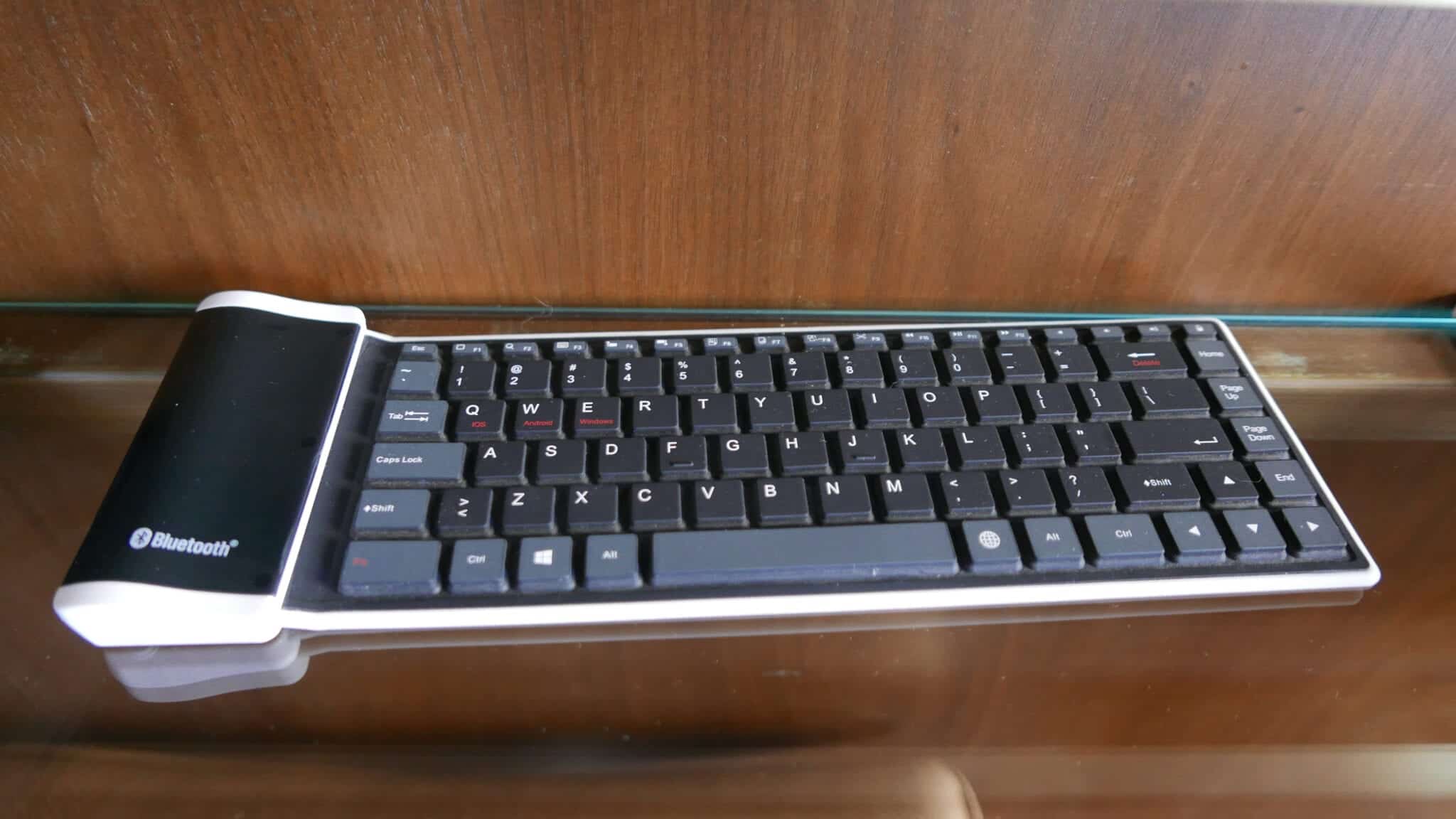 The open plan theme continued with the bathroom.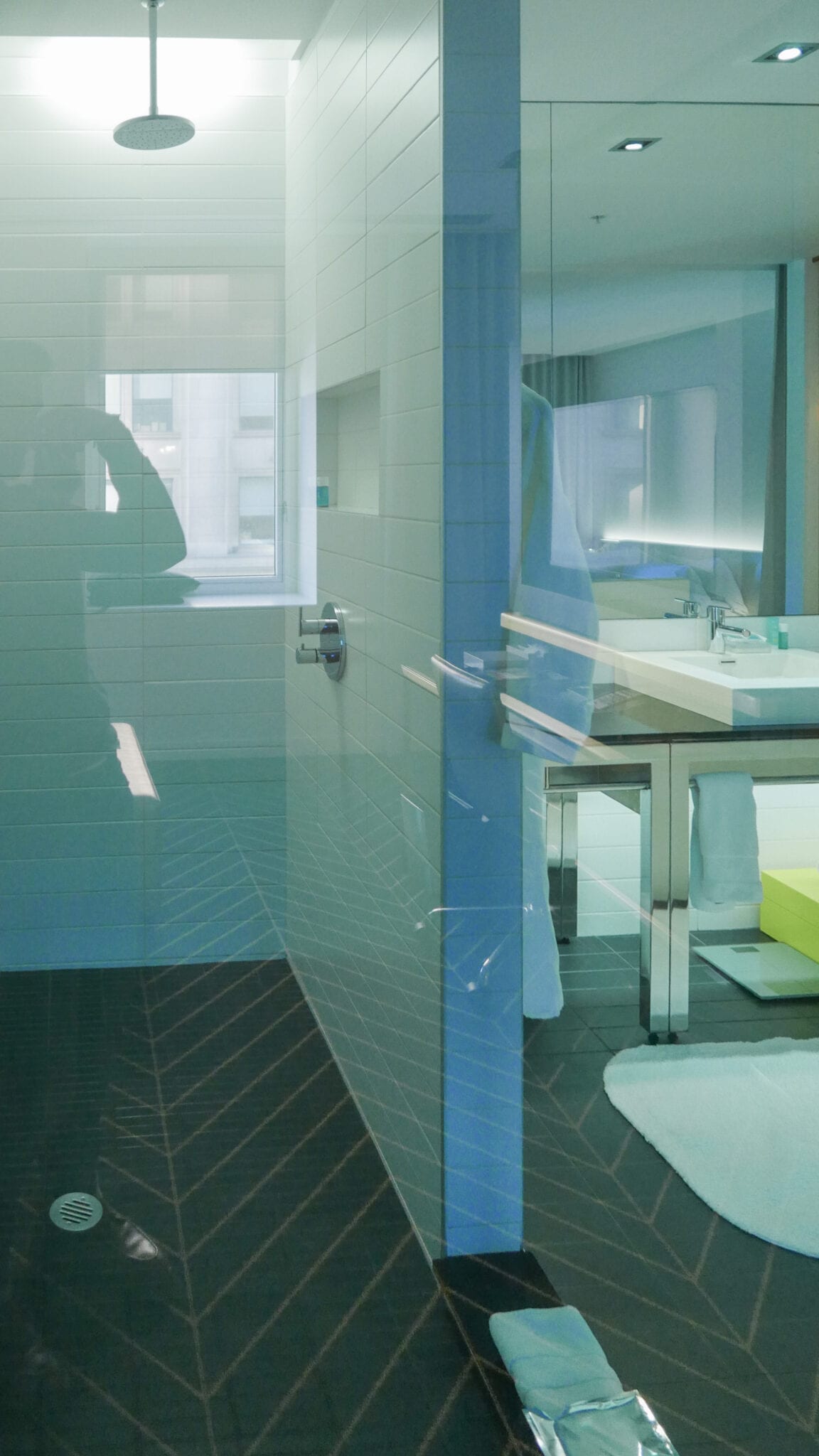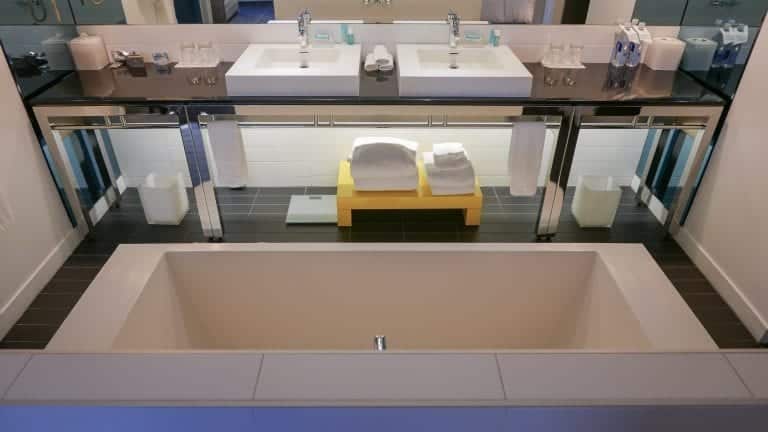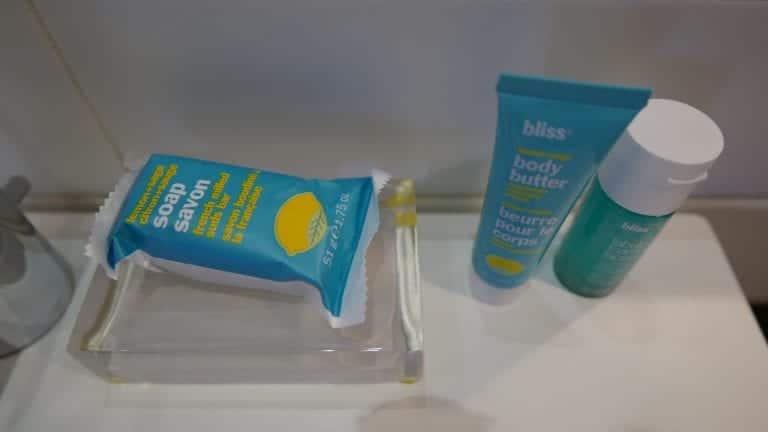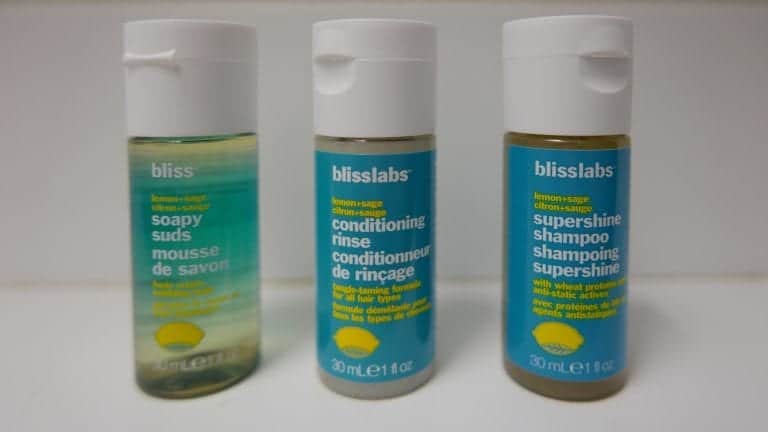 The bathroom was well stocked with Bliss toiletries, a brand I'm not familiar with but seemed to be of a decent quality. However the layout felt really weird. I couldn't imagine having a cosy bath in a fully open room, where the aircon means you'll either have a too warm sleep or a too cold bath. Walls are there for a reason…
This was a super cheap touch in a supposedly high-end hotel. There's something deeply classless about putting price tags on items outside of the mini bar.
The view from the bedroom.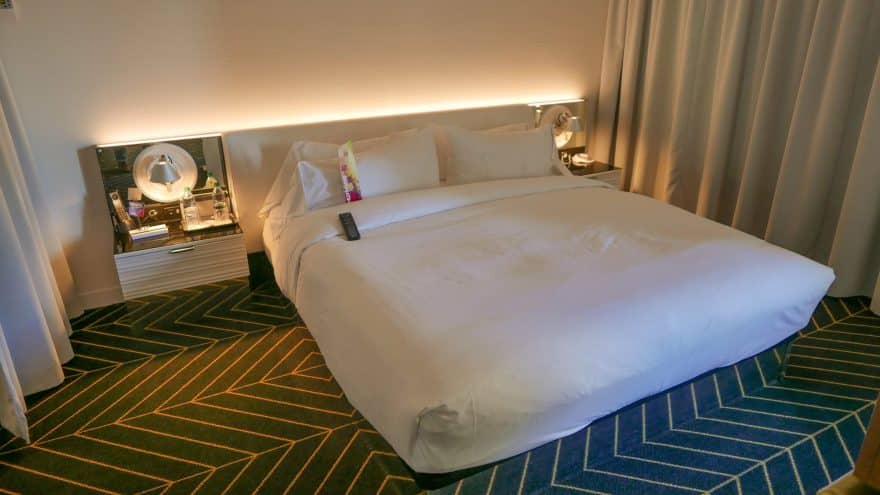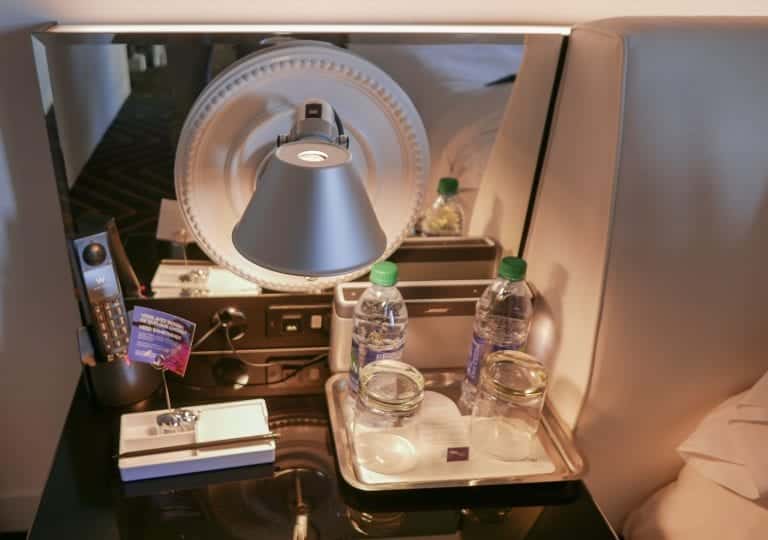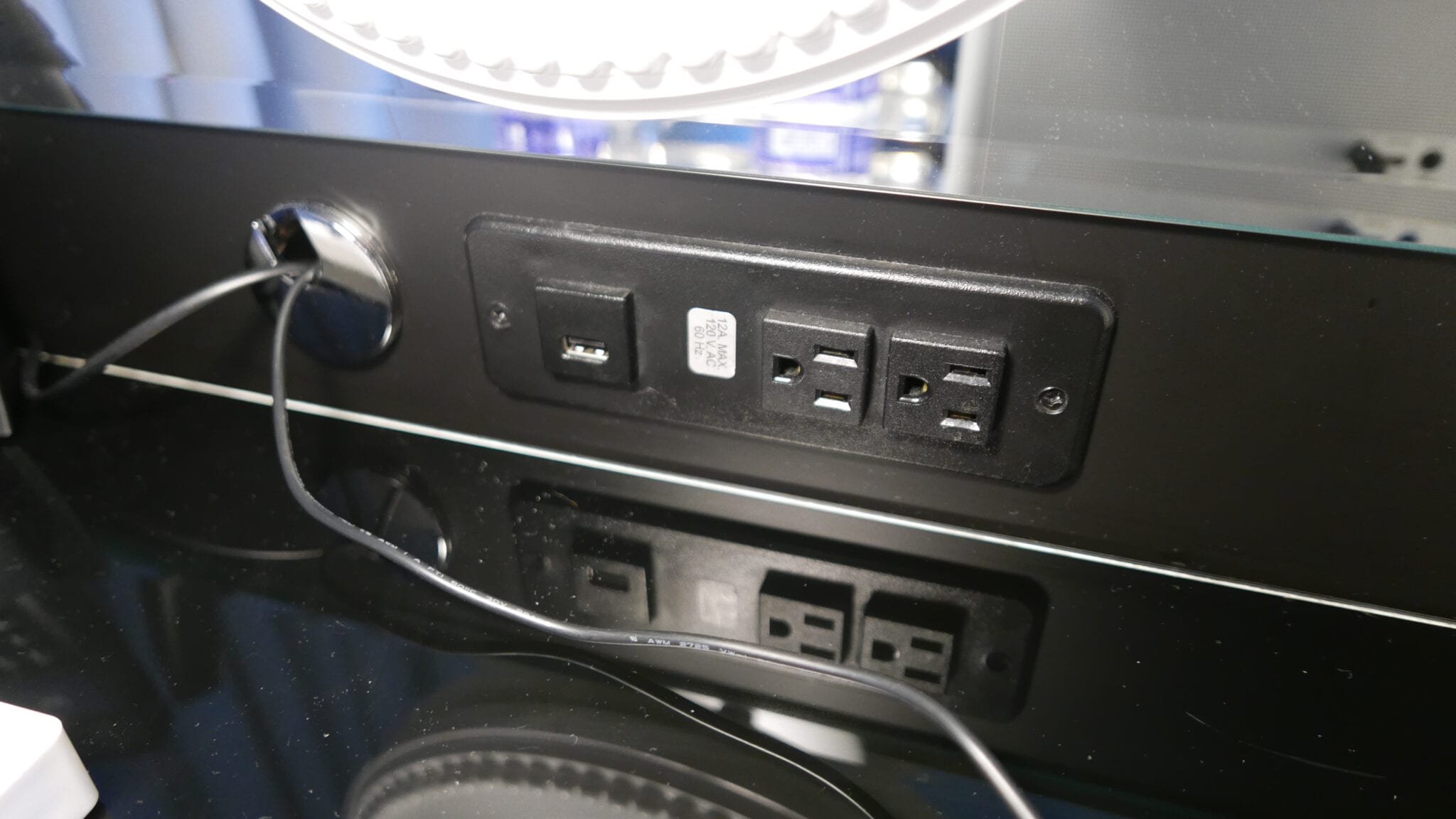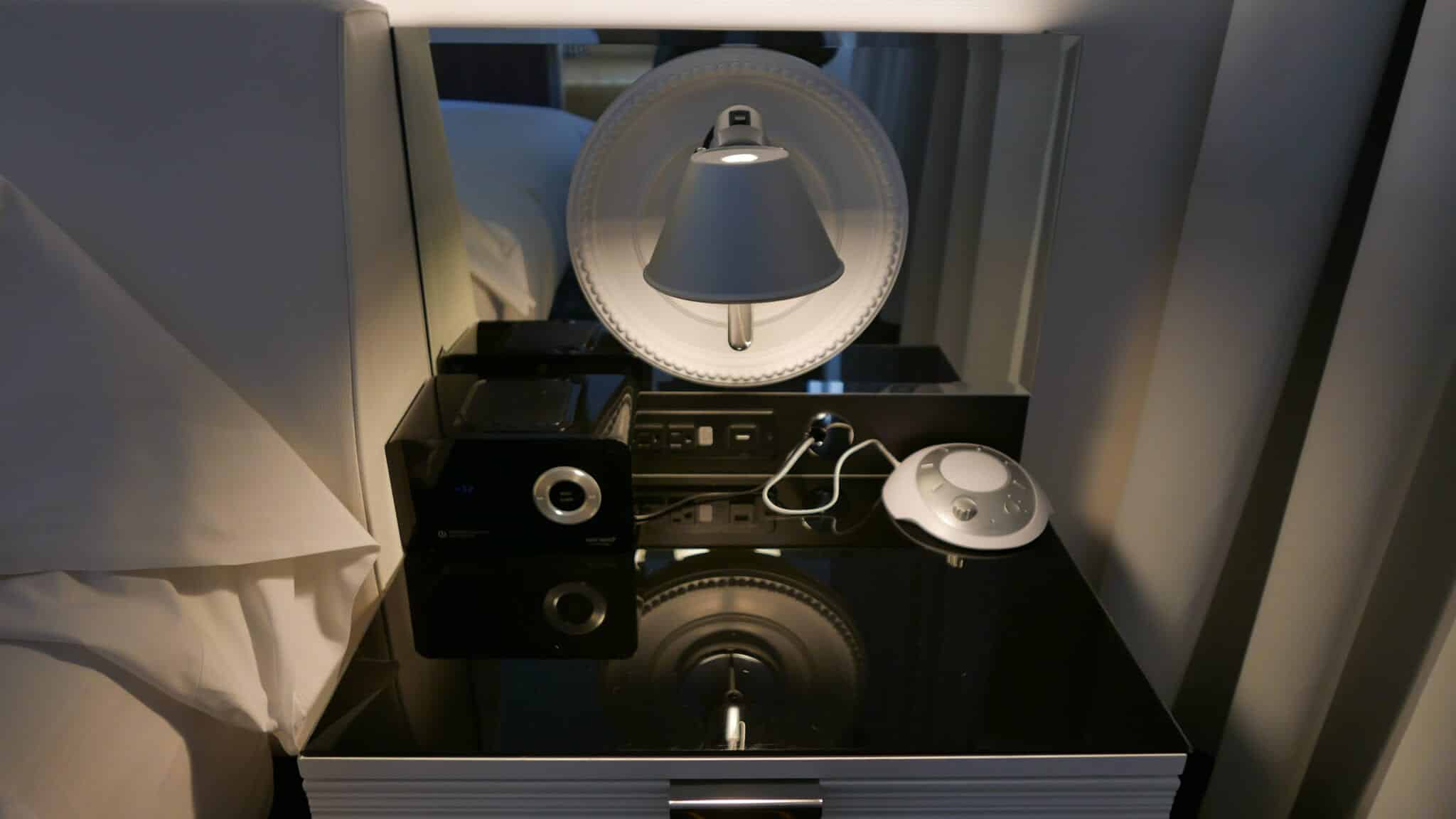 The bed was incredibly comfortable and that's saying a lot given that my prior sleep had taken place on a $40,000 Hästens bed. I had never previously encountered a white noise machine but it actually worked really well too, you could set it to various types of noise including static, waves and whale song and this in combination with the blackout blinds made for a fantastic sleep.
---
Facilities
---
I woke up at about 4am on Sunday morning and decided to head to the gym in order to work up an appetite for breakfast.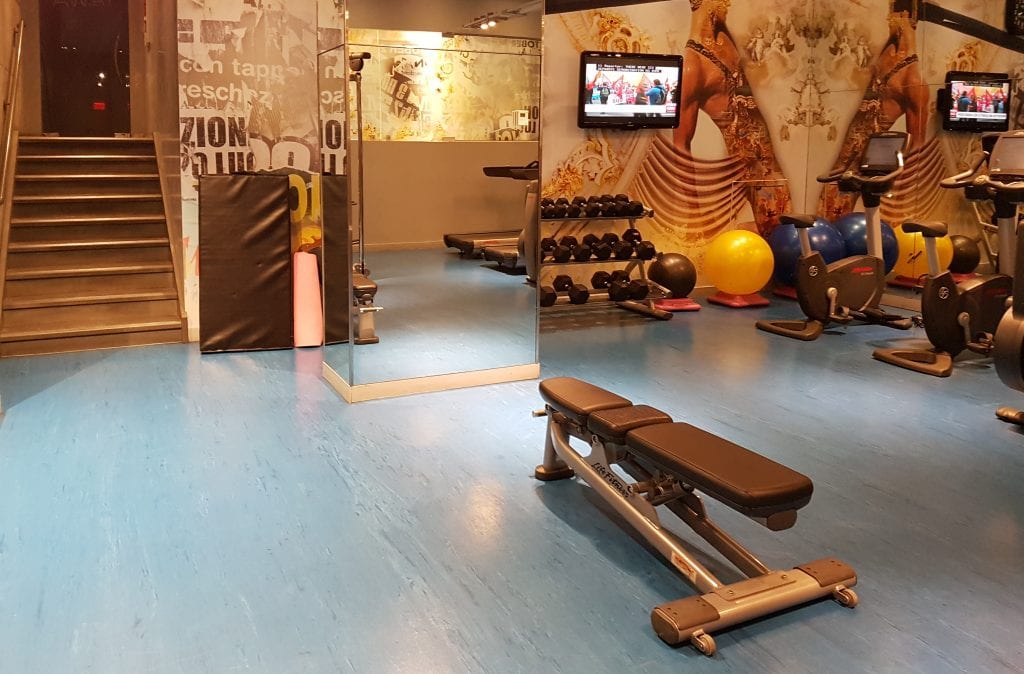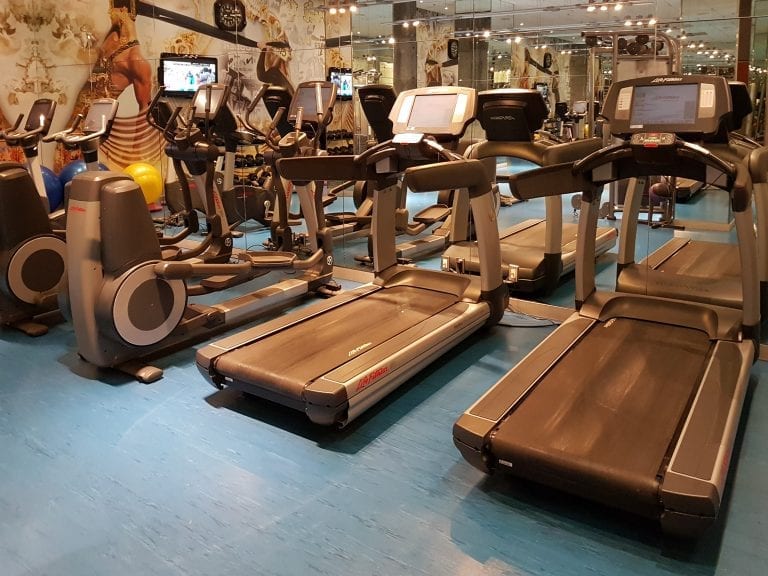 The gym is located underground, beneath the hotel and is well equipped for a hotel facility. There were no squat racks and only a single crossover station but there was enough here to keep you going for a few days without feeling like you're completely missing out on training.
Working off all the foie gras poutine from the evening before.
---
Food and Drink
---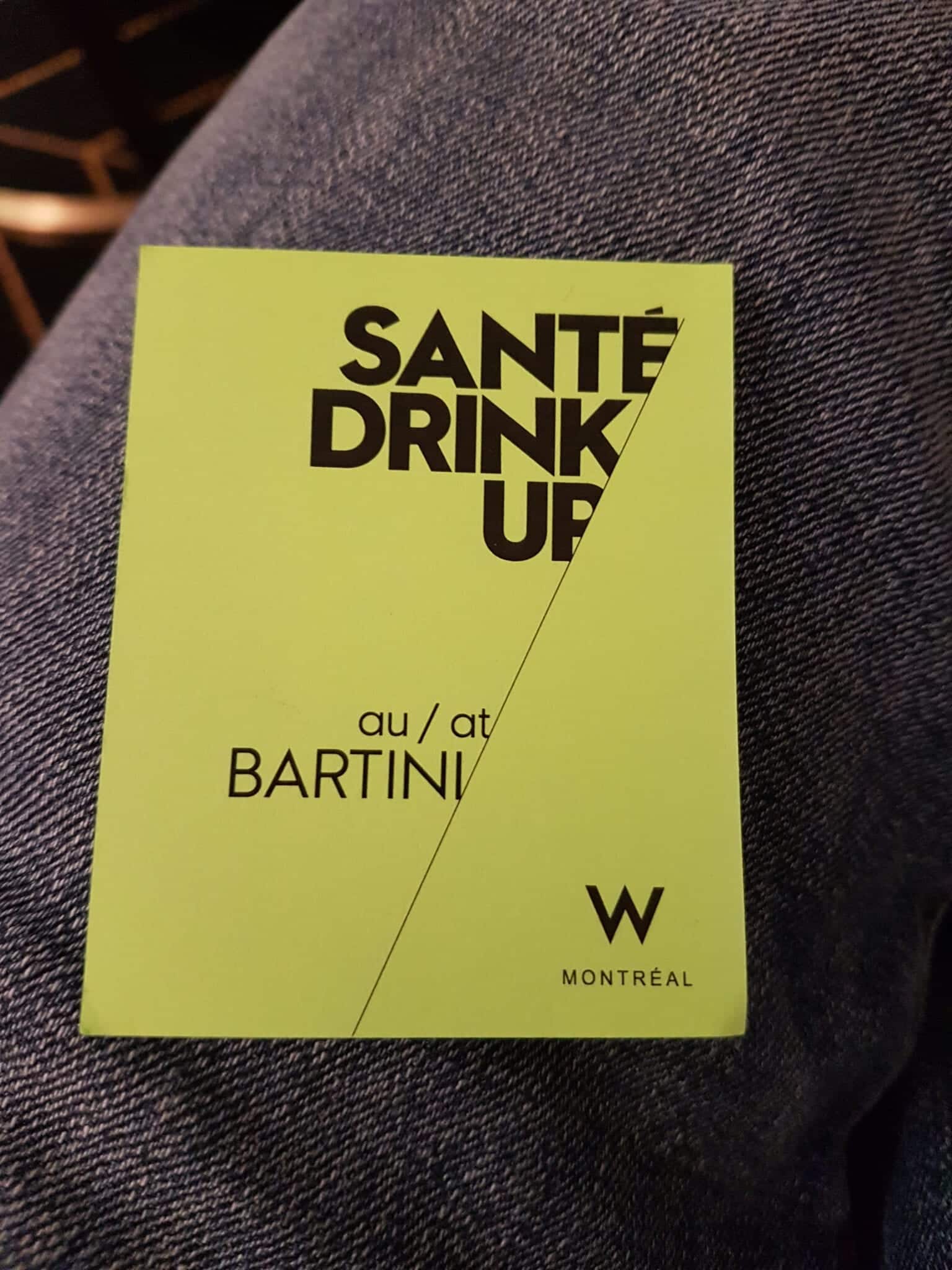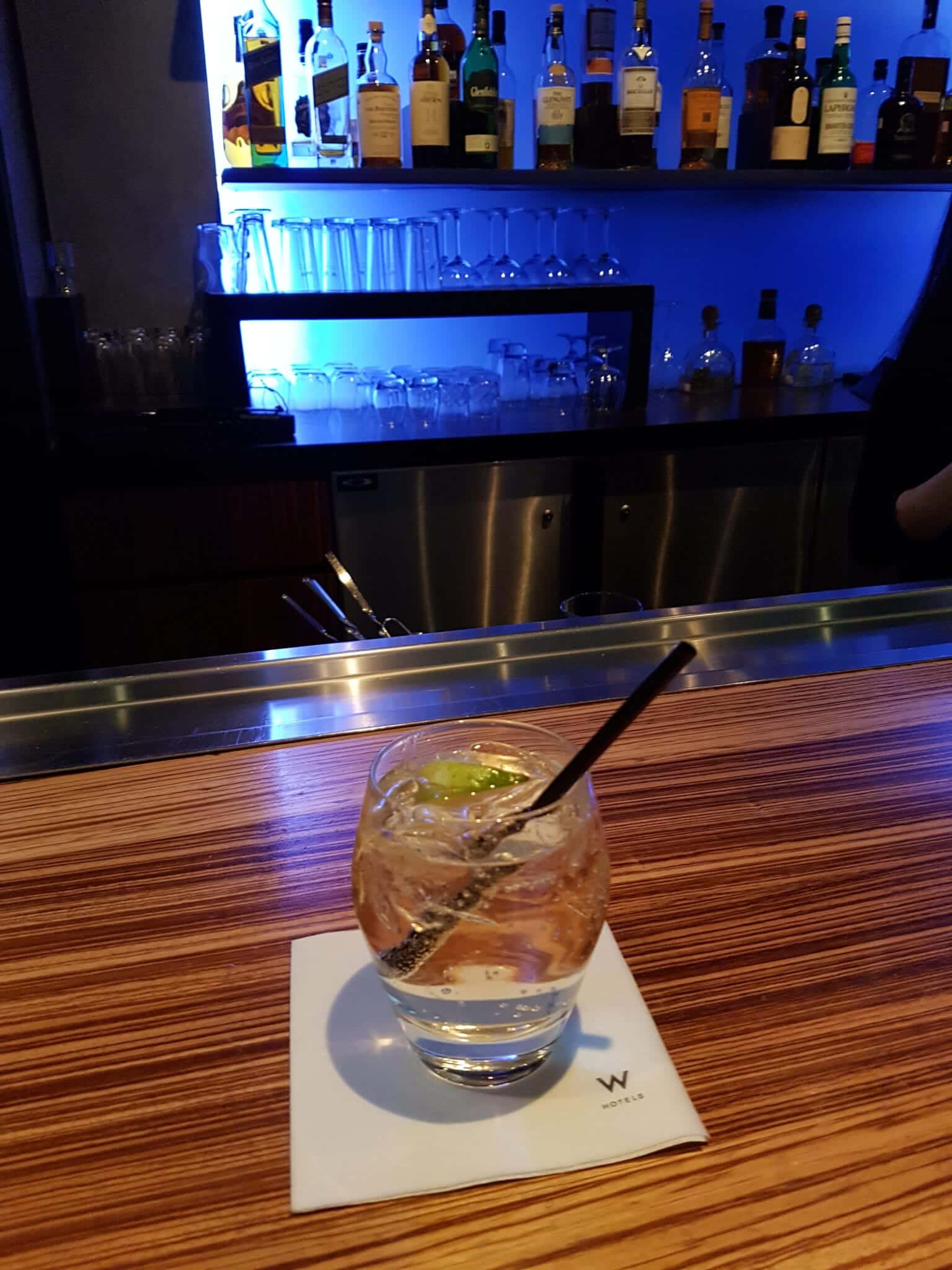 I was able to use my two free drinks vouchers for a couple of G&Ts at Bartini – a cosy little bar on the ground floor of the hotel, right near the lobby. There were no restrictions on drinks as far as I could tell. As long as you ordered something vaguely standard you were good to go.
I'm not going to lie. The in-room breakfast ordering got away from me a bit. I figured that a smoked salmon bagel, two poached eggs and a side of crispy bacon plus a bowl of berries wasn't going to be too much food. I figured wrong.
Both dishes came with a barbaric quantity of fried potatoes as well as a perplexing pile of fruit.
The poached eggs came with toasted muffins (and extra toast) and the side order of bacon was enough to feed a family of four.
It's safe to say that the included American breakfasts are very generously proportioned. Indeed, they could well be your only meal of the day and you'd still probably feel full by the time the next breakfast rolled around.
I had planned to use my $100 credit on lunch before checking out but instead decided to get a massage in the spa, since there was no way in hell I could eat lunch and then eat again on the flight home on SWISS First 777!
---
Conclusion
---
---
Basics Checklist
☑︎ Power sockets near the bed
☑︎ Easy to understand light switches
☑︎ Coffee Machine
☑︎ Separate shower and bath
☑︎ Blackout Blinds
☑︎ Stable, fast and free Wifi
☑︎ Feather pillows
☑︎ Quiet and powerful aircon
I came away from my first W experience pleasantly surprised in some ways.
The doormen were excellent, as were the room service and bar staff. They were universally friendly and proactive, really going out of their way to provide excellent service.
Both check-in and check-out were rather shambolic though, with staff not honouring booked benefits without prompting and erroneous charges appearing on my bill during check-out.
The decor in the public spaces had the trendy nightclub feel that I thought they would but the room was more understated and spacious than I had been expecting. The sleep quality was also undeniably great. The bed was very comfortable indeed and the blackout blinds and noise machine really contributed to a restful sleep as did the lack of noise from within the hotel or the street below.
For the price I paid this was an absolute steal. I would absolutely not hesitate to recommend this hotel and can't think of any viable competitors at this price point for this level of comfort.
---
Book online with Marriott Luminous benefits
---
Marriott Luminous Partner Booking
Click the image to get the best available, flexible rate and also receive:
• Priority upgrade on arrival subject to availability
• Full breakfast for up to two in room guests
• $100 Hotel Credit
• A Local welcome amenity
• VIP status granted throughout stay (on property Luminous ambassador)
• Early check-in/late check-out subject to availability
Note: You will still earn stay credit and ALL elite benefits, exactly like a direct booking with Marriott.com.
Do you have a more complex booking enquiry, involving multiples rooms or hotels? Email us for immediate booking assistance:
EMAIL FOR MULTI PROPERTY ENQUIRIES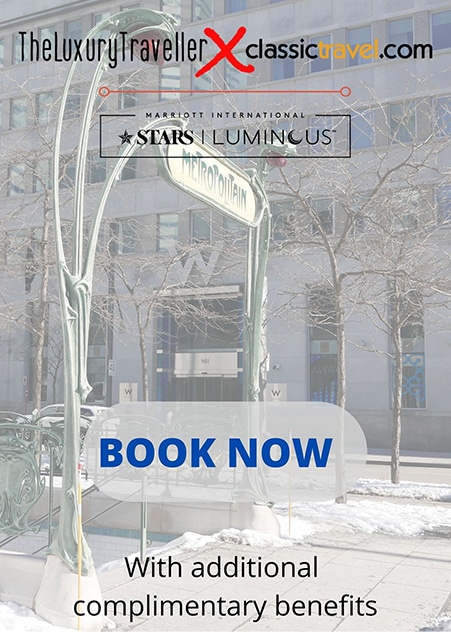 ---