Q Suites and First Class to Kyoto
Part 1:

Part 2:

Part 3:

Part 4:

Part 5:

Part 6:
This trip report begins, as most of mine do, with a crazy airfare…
Qatar Airways have published some extremely attractive premium fares over the years, particularly when beginning your journey in Scandinavia. I was fortunate enough to capitalise on some of these deals in the past: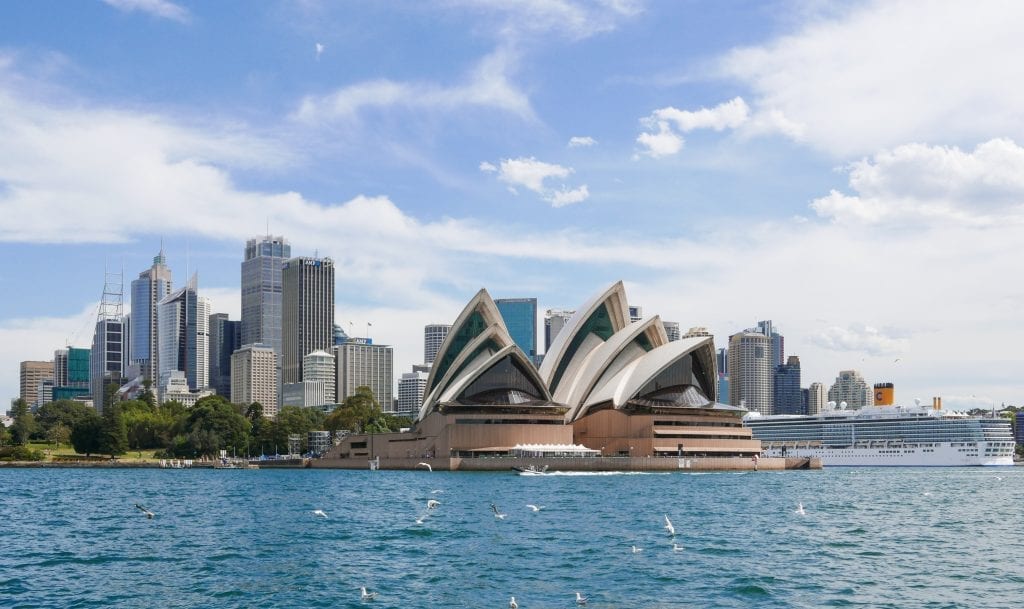 Norway to Sydney for £1080 round trip in Business Class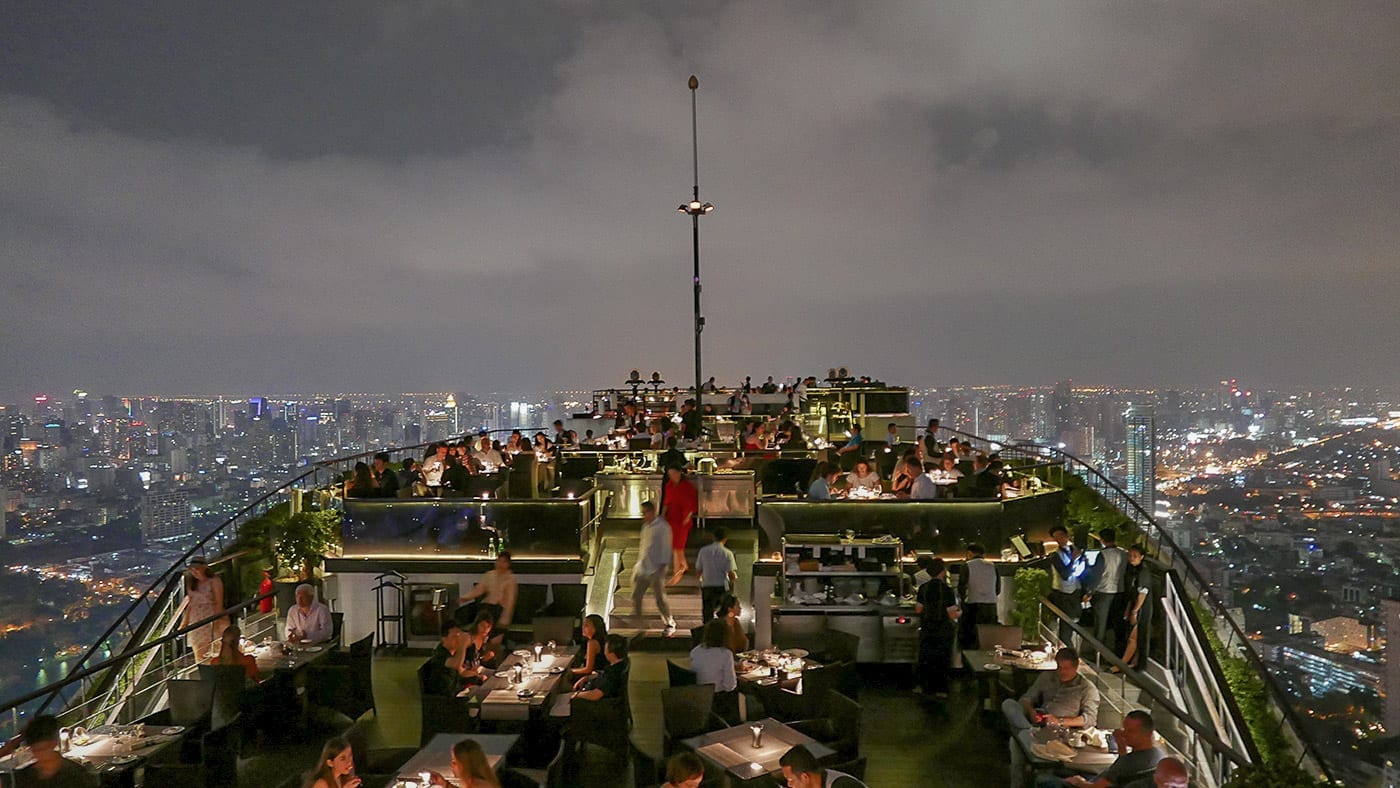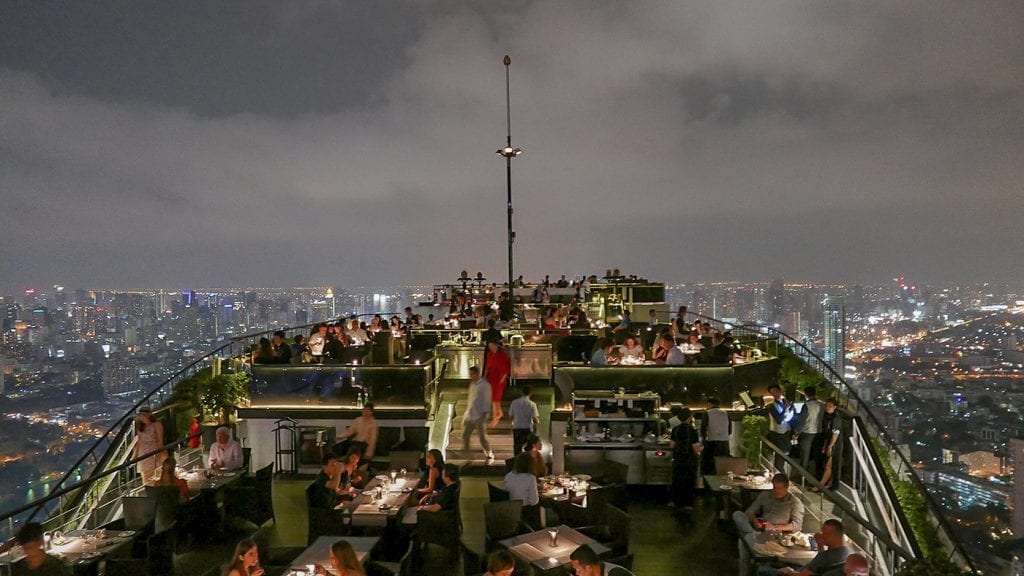 Stockholm to Bangkok for £800 round trip in Business Class
One fateful Thursday night in late January a new airfare surfaced to cut through the winter blues, to shatter the ennui of the bleak new year. An airfare so silly that I was pulling my credit card out before I'd even made the slightest contemplation as to whether or not this was a good idea.
Amsterdam to Tokyo round trip in Business Class for €640 per person.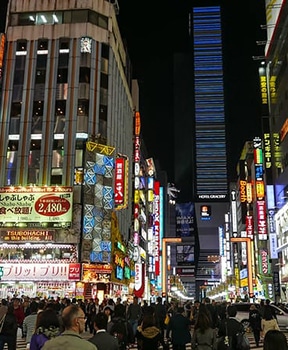 Japan is one of my favourite countries and I've been to visit one of my good friends there on numerous occasions. Frankly I don't need much of an excuse to travel to the land of Kaiseki, Karaoke, Temples and Hot Springs. I booked instantly, knowing that I wouldn't have time to check if my friend was around. By the time I heard back the fare could well have disappeared.
When a deal is this good, procrastination is the enemy.
Initially my ticket looked like this:
| Route | Plane | Class |
| --- | --- | --- |
| AMS – DOH | 777 (Regular Seats) | Business |
| DOH – HND | 787 | Business |
| HND – DOH | 787 | Business |
| DOH – AMS | 777 (Regular Seats) | Business |
I say initially because I booked in January for a trip in November and I was almost certain that in the intervening ten months, my ticket would be subject to a schedule change or two, enabling me to improve my itinerary…
[months passed and winter gave way to the beginning of a bright British summer]
Then, in early June, I received just the email I had been waiting for. The moment I saw the subject line my heart started beating faster:
My outbound flight time from Amsterdam had moved by 3 hours. This gave me carte blanche to start re-negotiating for a better itinerary with Qatar. The airline was proposing a change to our exsiting contract and I had my own terms to bring to the table. I immediately picked up the phone and asked to change the outbound flight from Amsterdam to London.
Qatar operates on the 500 mile rule. This means that if your flight time changes or if your flight is cancelled you can move the departure/ arrival airport by 500 miles (whichever airport isn't Doha).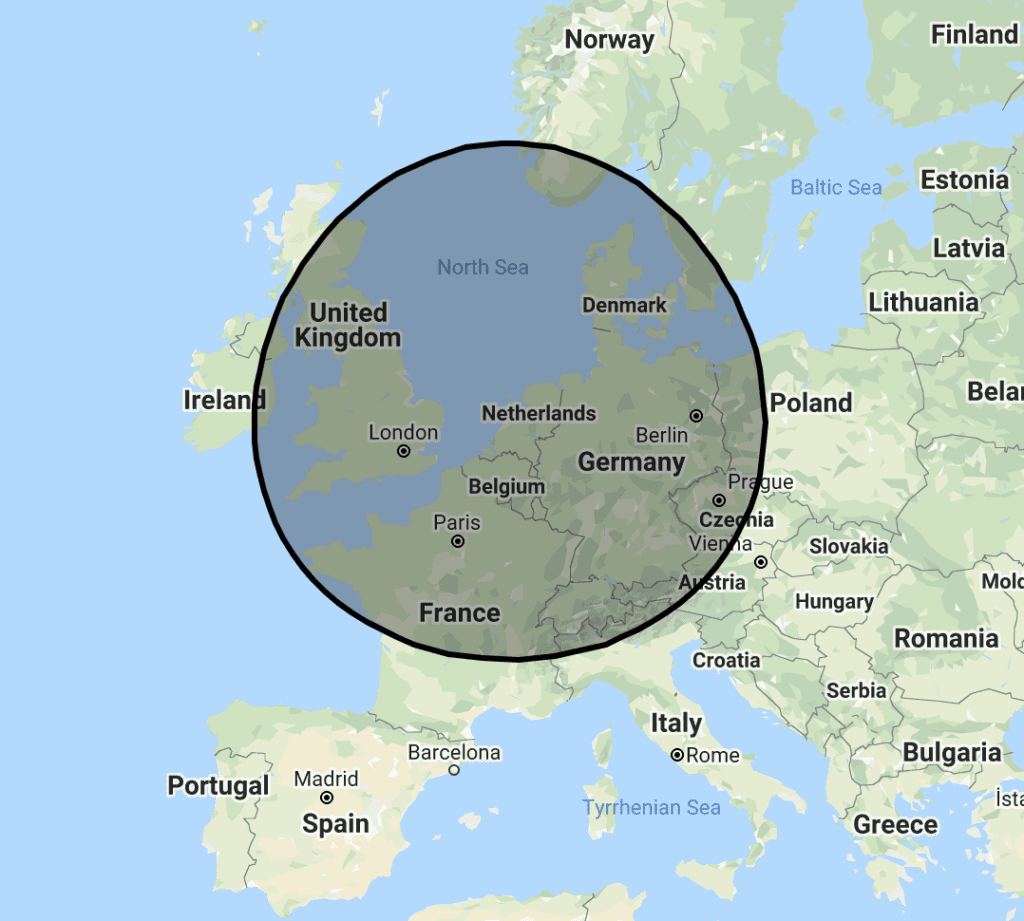 Not only was I saving myself time and money by not having to position to Amsterdam, I was also now going to be flying the fully enclosed Q suites rather than the old 777 seats!
Most people would be happy with this but I figured I might as well try my luck and see if I could improve my itinerary further:
Me: "Since the outbound is now from Heathrow can we also change the return to Heathrow, to complete the ticket?"
Agent: "I'm not sure, let me check for availability."
[A few minutes pass]
Agent: "I have two possible flights, one leaves at 8am and the other is at 1pm."
[I had all the flight options in front of me and could see that the 8am flight was on an A380 and would connect really well with a newly announced A350 service from HND]
Me: "Can I go for the 8am flight please?"
Agent: "Of course, no problem… the seat map looks different though I only have rows 1 and 2 available, do you know which seat you want?"
[I couldn't believe this was actually happening. I was getting rebooked from Business into First]
Me: "Don't worry about it, I'll check online and book the seats myself. One more question though – can we switch the flight before to QR813 to avoid a long connection to this new 8am London flight?"
Agent: "OK, let me check… that's available. Would you like me to confirm this for you?"
Me: "Yes please! Thanks so much for all of your help!"
The moment I hung up the phone I let out a massive laugh and then started jumping around the living room. Kamara was not in the least bit fazed, she's used to seeing me deal with airlines and the emotional highs and lows that invariably follow.
"It went well then?", she asked.
I showed her the official pictures of Q Suites and told her we were now flying Qatar First again on the way home… she let out a squeal and also started laughing.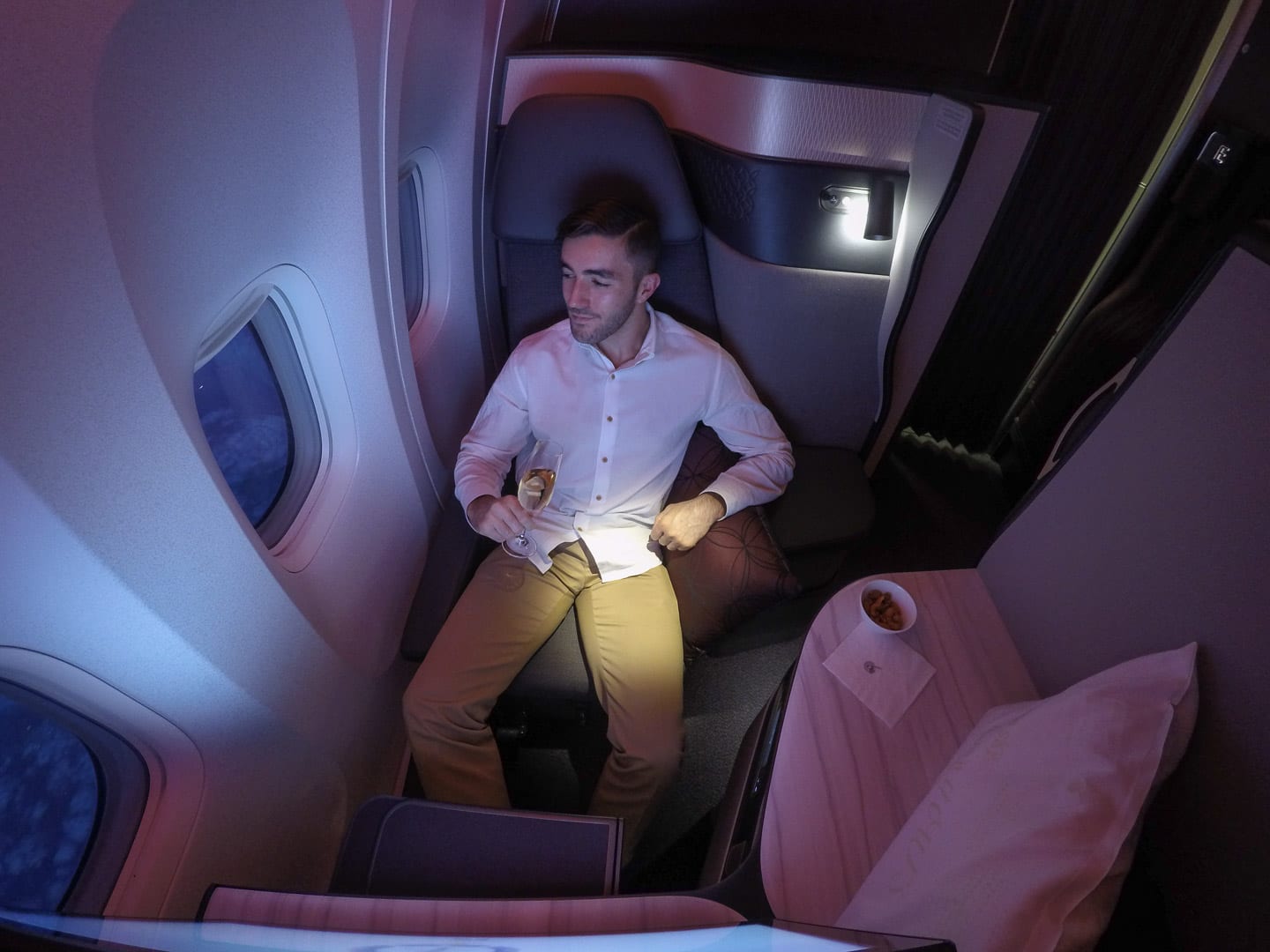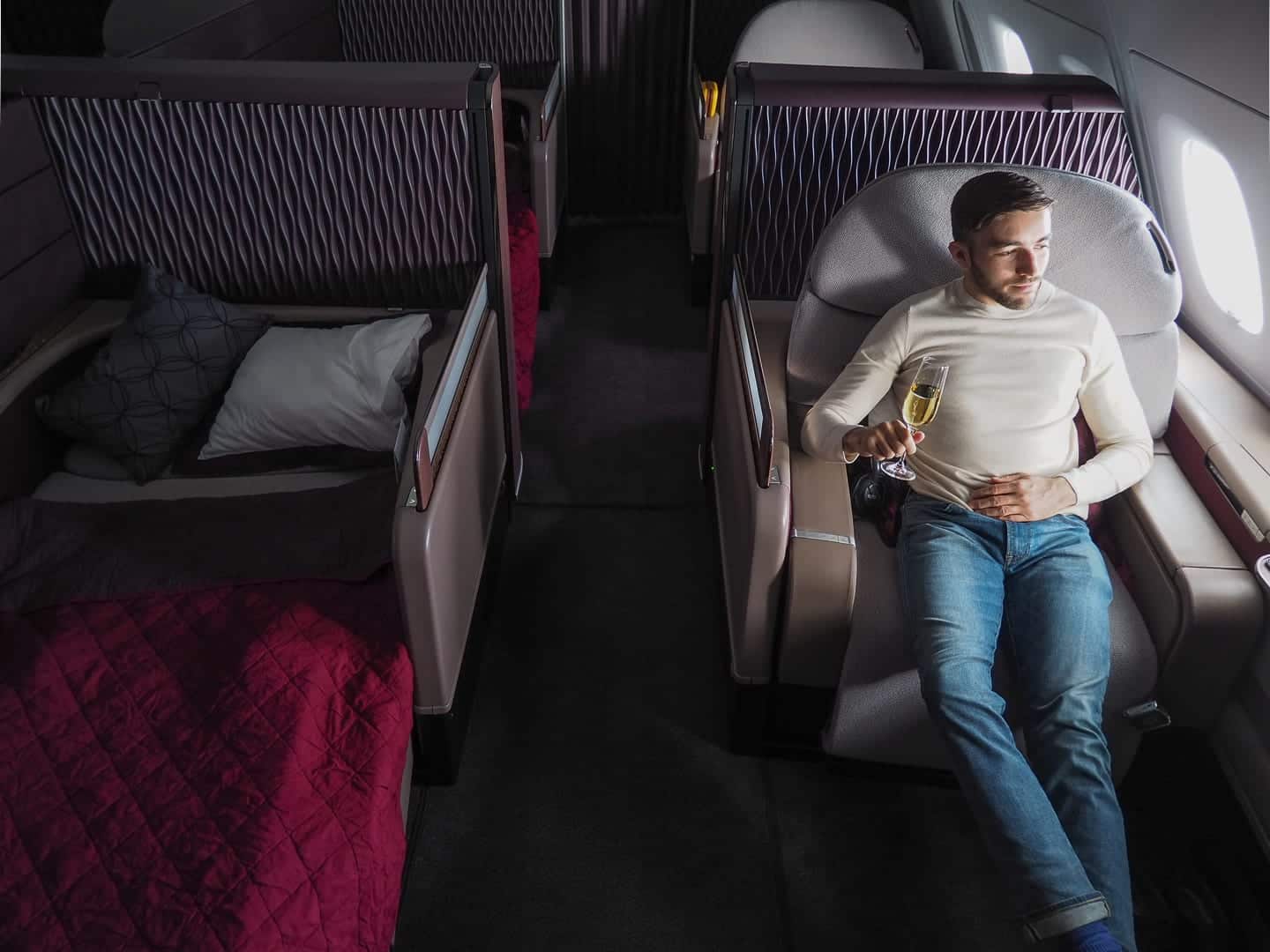 The new itinerary:
| Route | Plane | Class |
| --- | --- | --- |
| LHR – DOH | 777 (Q Suites) | Business |
| DOH – HND | 787 | Business |
| HND – DOH | A350 | Business |
| DOH – AMS | A380 | First |
Not only was the final flight now booked in to First, the Business Class segments were now rebooked into C Class – earning way more miles with AA than my initial booking.
Overall this €640 ticket from London to Tokyo in a combination of First and Business was going to earn me 42,047 AA Miles… almost enough for a free one way Business Class flight from London to the Maldives on Etihad Business Class.
---
Now all I needed was a hotel... I had a ton of Marriott Points at my disposal (which were converted over from SPG points that I'd bought on sale) and had my eye on one particular property that was about to significantly increase in points cost.
Making use of the 5th night free benefit, I locked in a 5 night stay at the Ritz Carlton Kyoto for 240,000 Marriott points, during prime Autumn leaf season.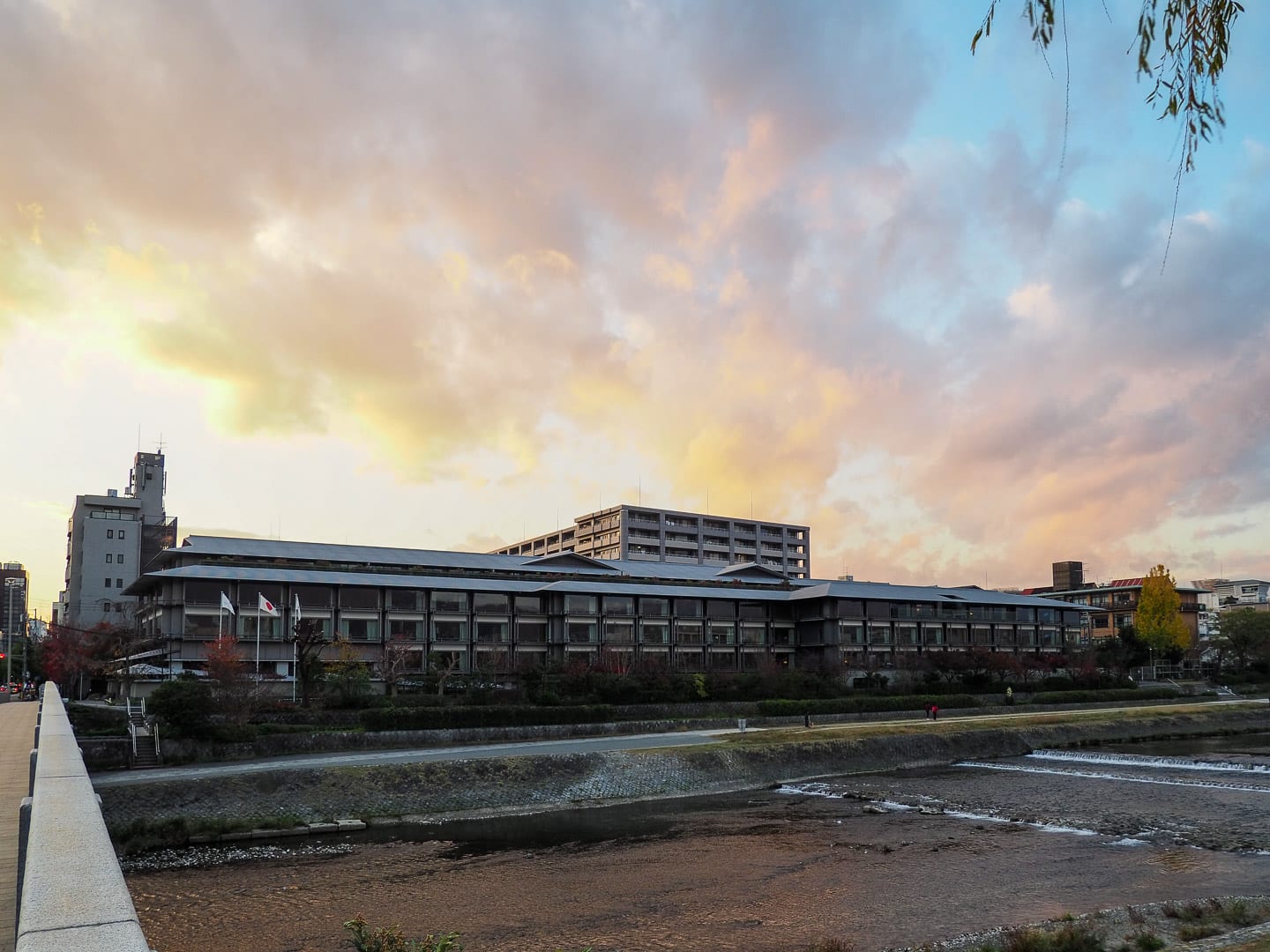 The cash cost of our room? $6600 for 5 nights.
The cost of the points I used to book the room? $1820
That, ladies and gentlemen, is what I call a textbook arbitrage.
---
I then had one night in Tokyo left to arrange either side of the Kyoto stay. I could never go to Tokyo and miss an opportunity to stay at the Conrad again but you guys really don't need me to review it yet another time so… I decided to branch out for one of these nights and booked a stay at the Prince Gallery Kioicho. The hotel is now a top tier Marriott property and people often say that it has the most modern room hardware of any luxury hotel in Tokyo. I wanted to see if that was true.
I used a Best Rate Guarantee to get the rate down to 42,500JPY + tax for one night.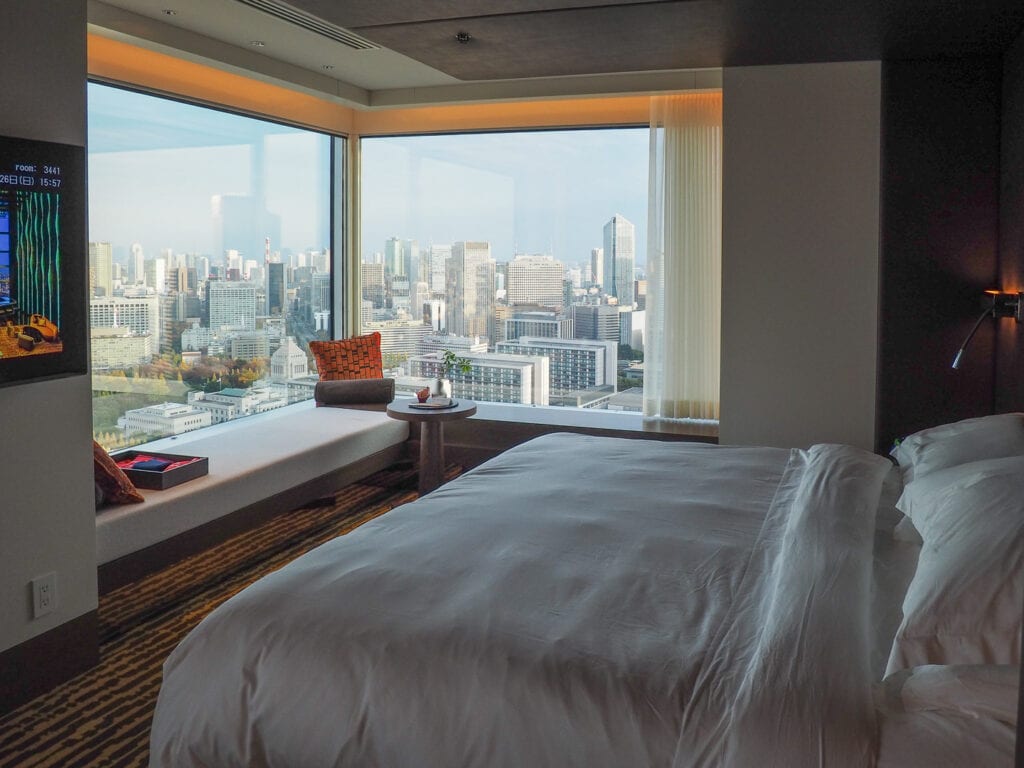 With that, the itinerary was complete…
Continue to Part 1: Qatar Airways Premium Lounge : London Heathrow T4