British Airways (BA)
Flight: BA 548
Class: Business Class
From: London (LHR)
To: Rome (FCO)
Duration: 2h0m
Aircraft: A319
Seat: 10C
Frequent Flyer status during flight: Oneworld Emerald (BA Gold)
Booking type: Avios Reward flight saver 15,000 Avios + £35
Flight date: July 2020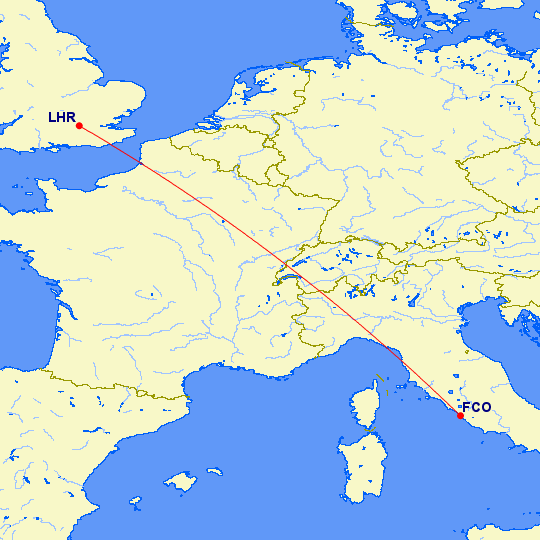 ---
Intro
---
Jump straight to The Conclusion
---
After a surprisingly positive visit to the newly modified BA First Class Lounge and Concorde Terrace I was somewhat less excited at the prospect of seeing BA's new and 'enhanced' onboard product.
Many airlines have used COVID as an excuse to cut back on catering and service in the air and unfortunately BA is one of their number.
The first change I noticed was that boarding was done by row (from the back to the front) and not by status. This is absolutely fine by me if it means I can spend more time in the lounge, board last AND still have space in the overhead for my bags.
---
The Flight
---
Given the restrictions on cabin luggage going into Italy most people had checked their large bags and were only sliding small bags under the seats in front of them. Indeed, use of the overhead lockers was completely prohibited except for people sitting in exit rows.
Ordinarily this would only apply to row 1 in Club Europe but on this occasion the Club Europe cabin was large enough to stretch all the way back to the exit row and this is where we ended up sitting, in row 10.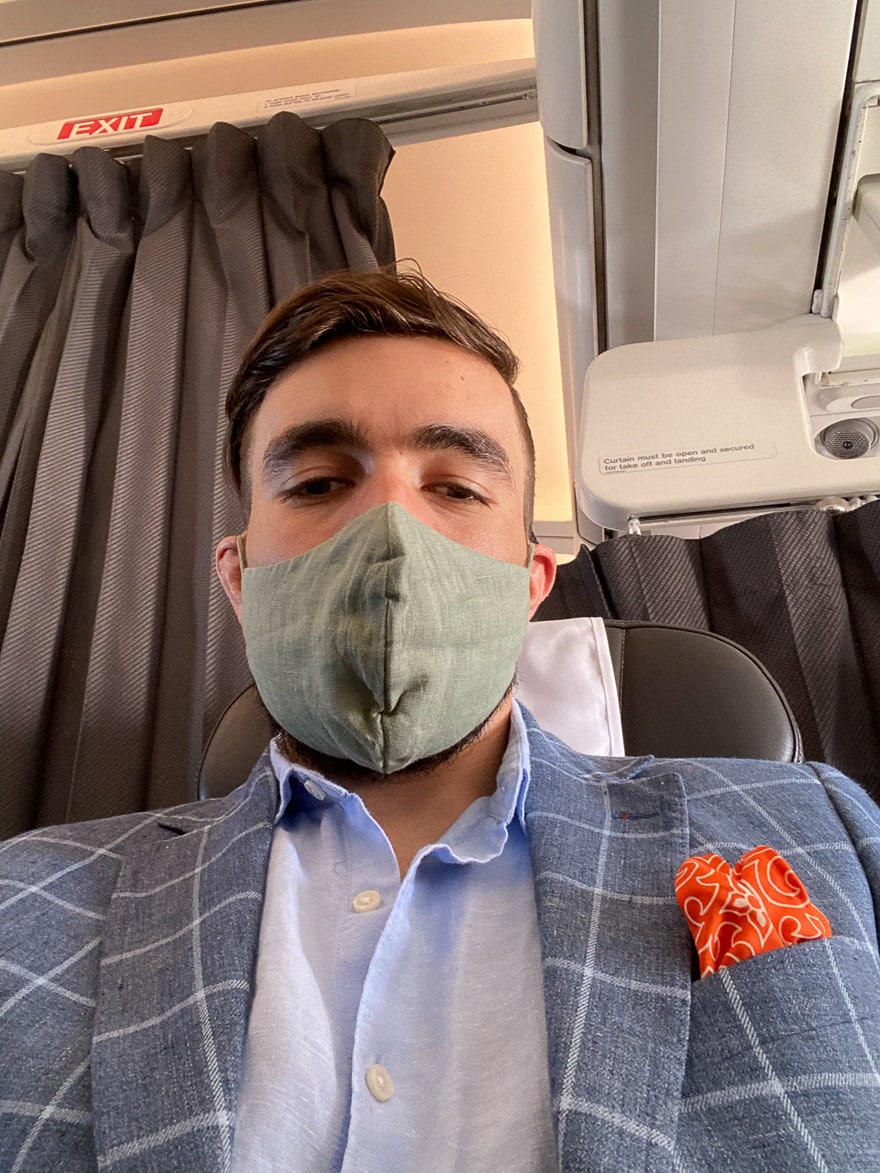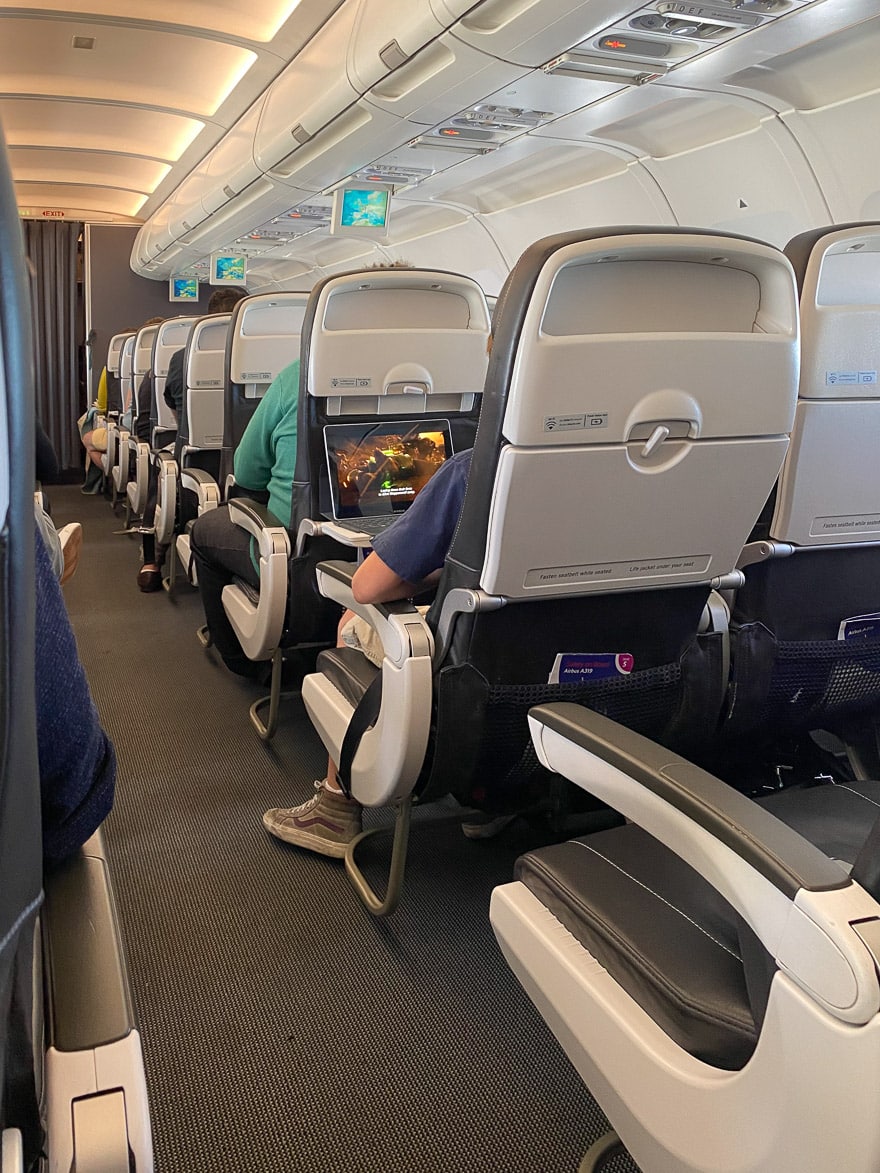 A member of cabin crew repeatedly announced that we were only placing our bags in the lockers since we were in an exit row, loud enough for others nearby to hear, lest they think that the overheads were back in use.
At this stage I feel like we're all learning new travel rules on a daily basis so this was definitely a good idea on her part.
Unfortunately once we sat down we noticed that BA's notoriously subpar aircraft cleaning has not improved during COVID. There were sticky marks on the armrests and a chewed piece of chewing gum stuck to Kamara's tray table.
The cabin crew were very apologetic but ultimately this isn't their fault, BA have cut costs in the past when it comes to cleanliness and passengers were rightfully disgusted. Now they have every right to be extremely worried too. We were offered numerous packets of sanitiser and wipes to deal with the mess and immediately went to work performing the job of the aircraft cleaners.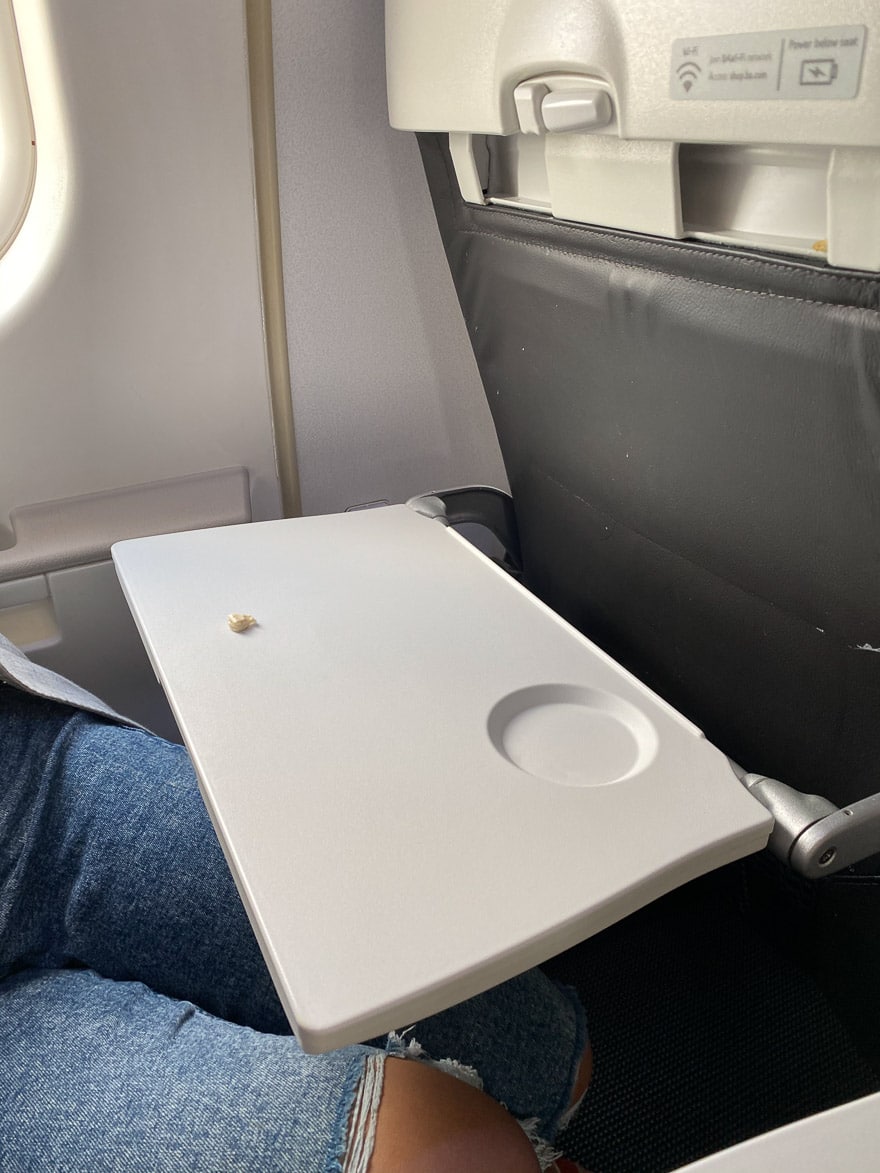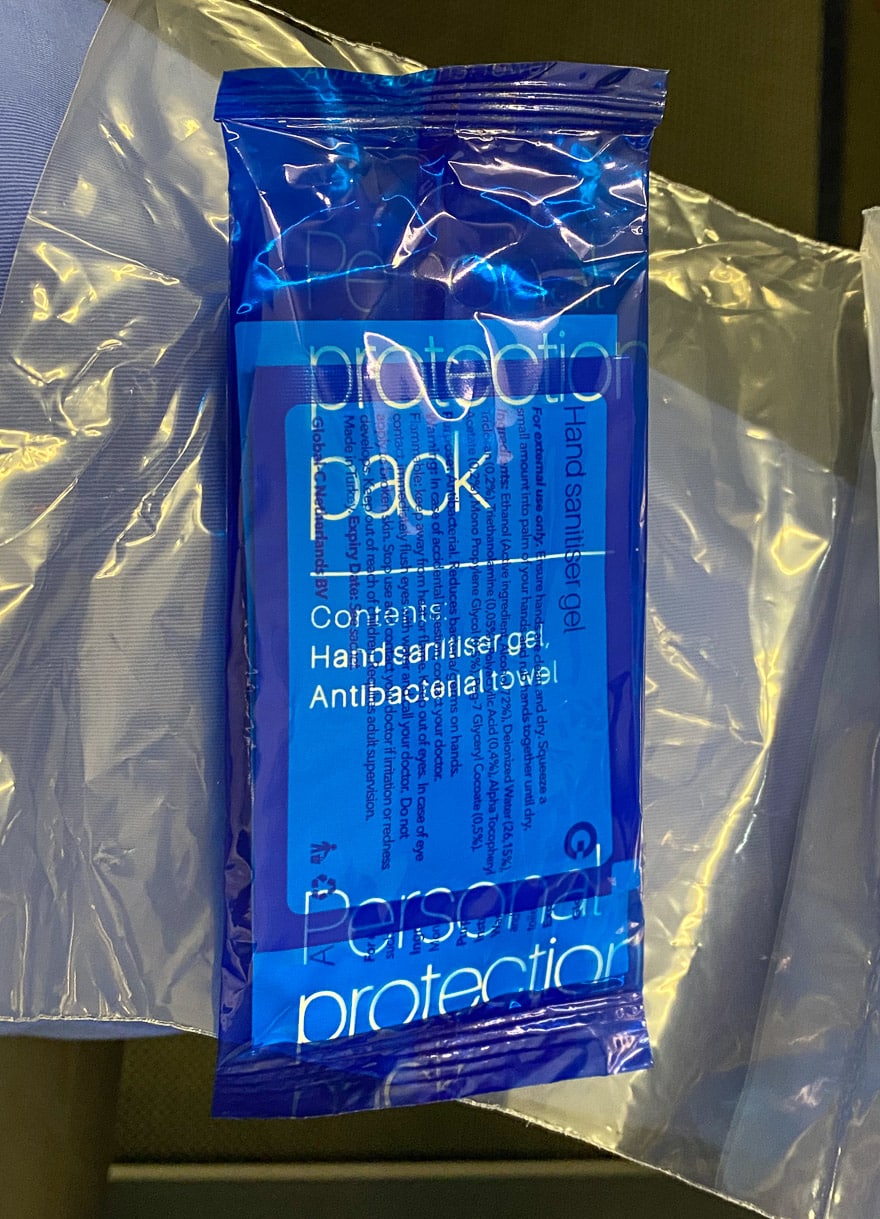 On the plus side, boarding was very orderly indeed and we pushed back on time, which on BA short haul is something of a rarity!
Once in the air the crew kicked into action serving everybody in the Club Europe cabin drinks, starting with us in the back row.
The crew said they were supposed to minimise interactions so when I ordered champagne they offered me two bottles, "to get you started". Whatever their other faults may be, BA has a knack for finding really personable and friendly crew who genuinely make all the difference when they're on form.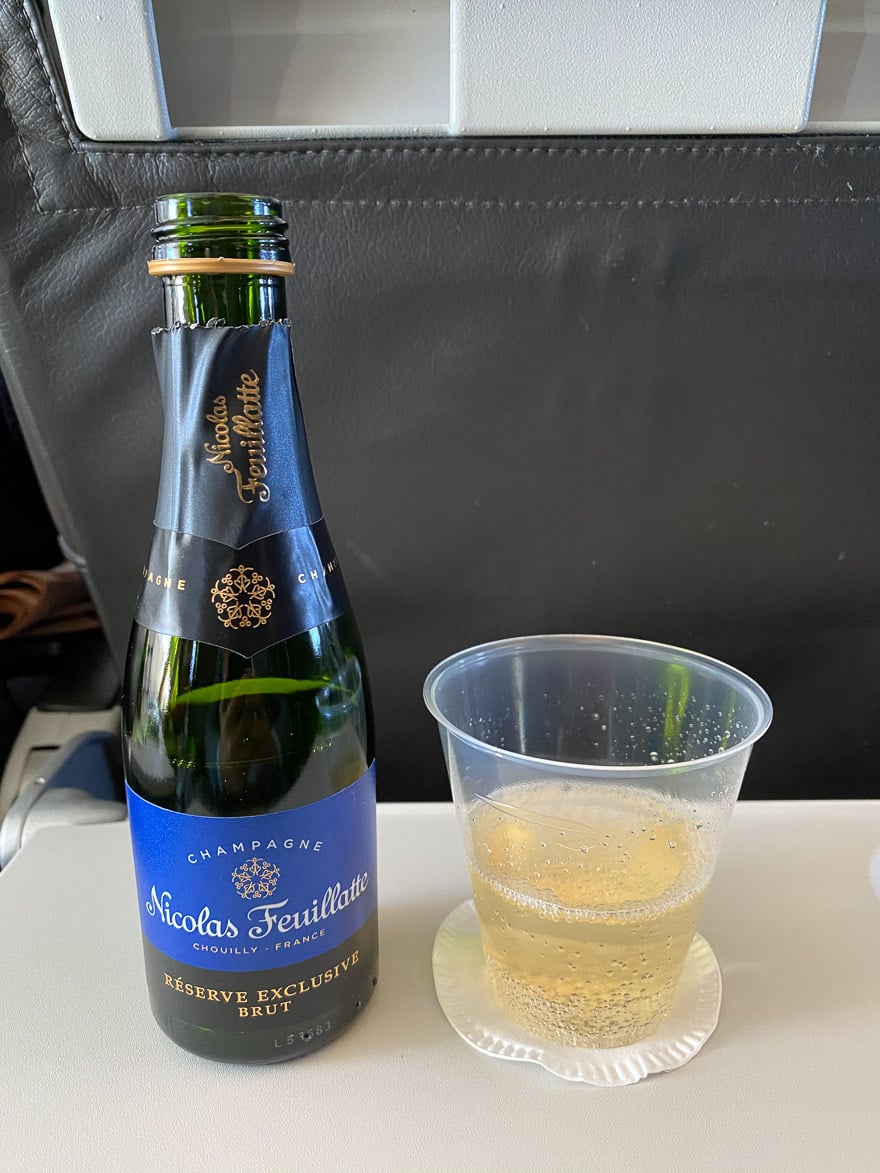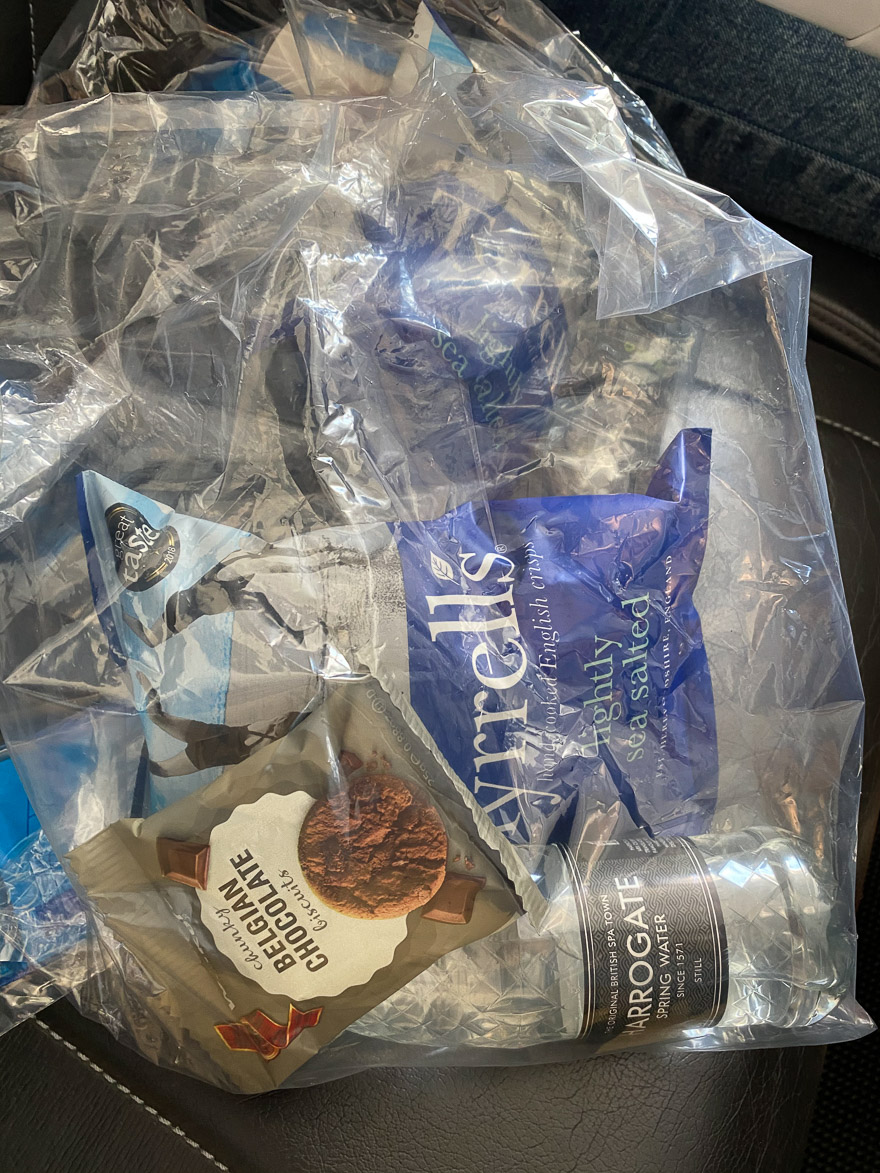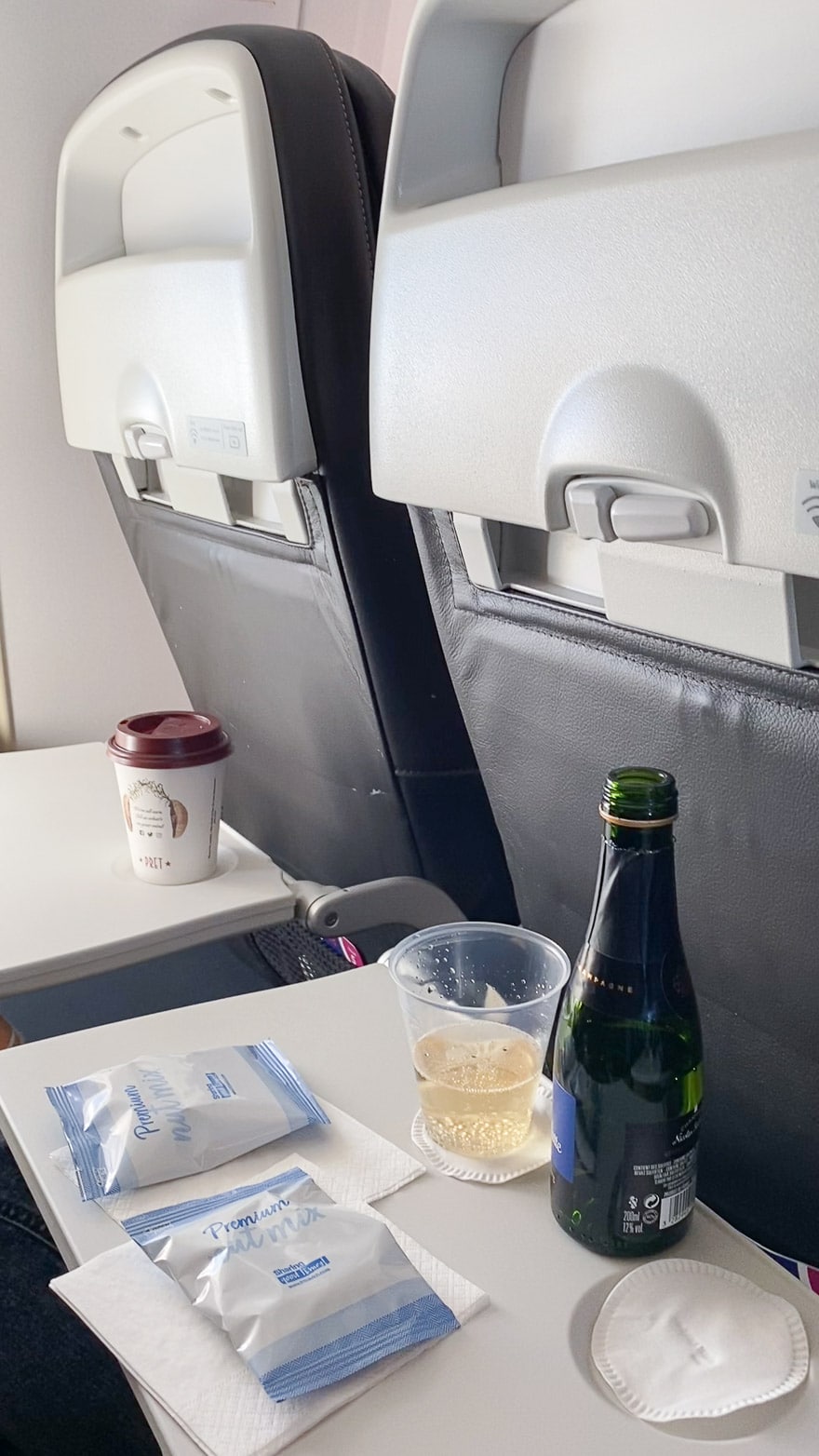 Thechampagne was served in 250ml bottles and is still Nicolas Feuillatte, a major upgrade on the Henriot and Castelnau that BA have served in the recent past.
We were given a snack bag alongside our drinks, containing a bag of Tyrell's crisps, a Belgian chocolate biscuit, a bottle of water and another pack of sanitiser and hand wipes.
I was thinking that this would be all we would receive on the flight but actually these are the refreshments currently provided to all economy class passengers – in lieu of a buy on board service.
The crew accidentally handed them out to Club Europe passengers but towards the end of the flight they returned to give us our Do&Co catered meal boxes (which would ordinarily be the only meal that we'd receive).
The meal box is the same regardless of distance flown; I since flew LHR-AMS in Business and got the exact same thing on a 45 minute flight. Had I been flying to Cyprus, I would have been ravenous.
Perhaps it isn't a bad idea to offer the regular economy snack bag in addition to the boxed meal on longer flights?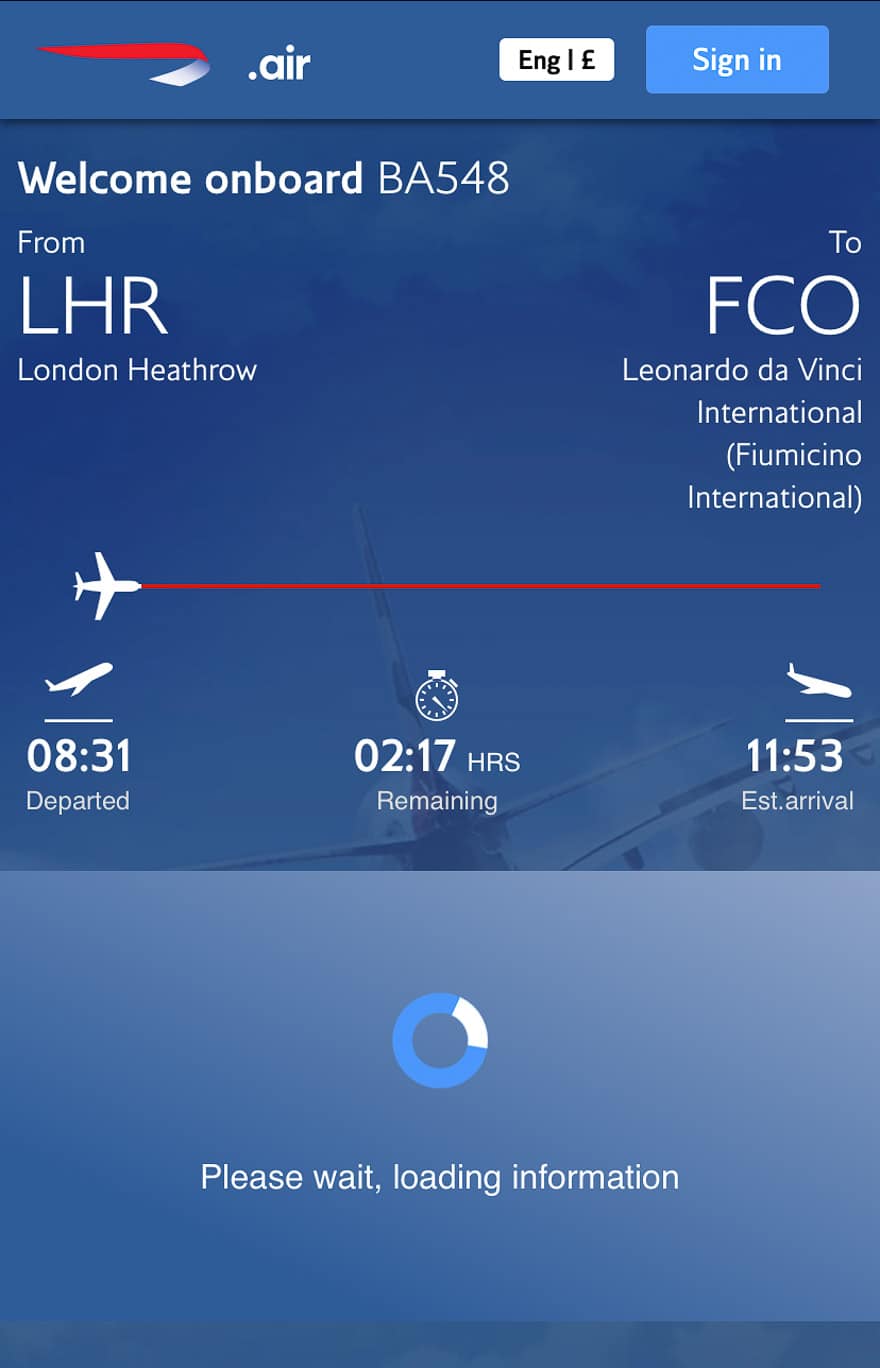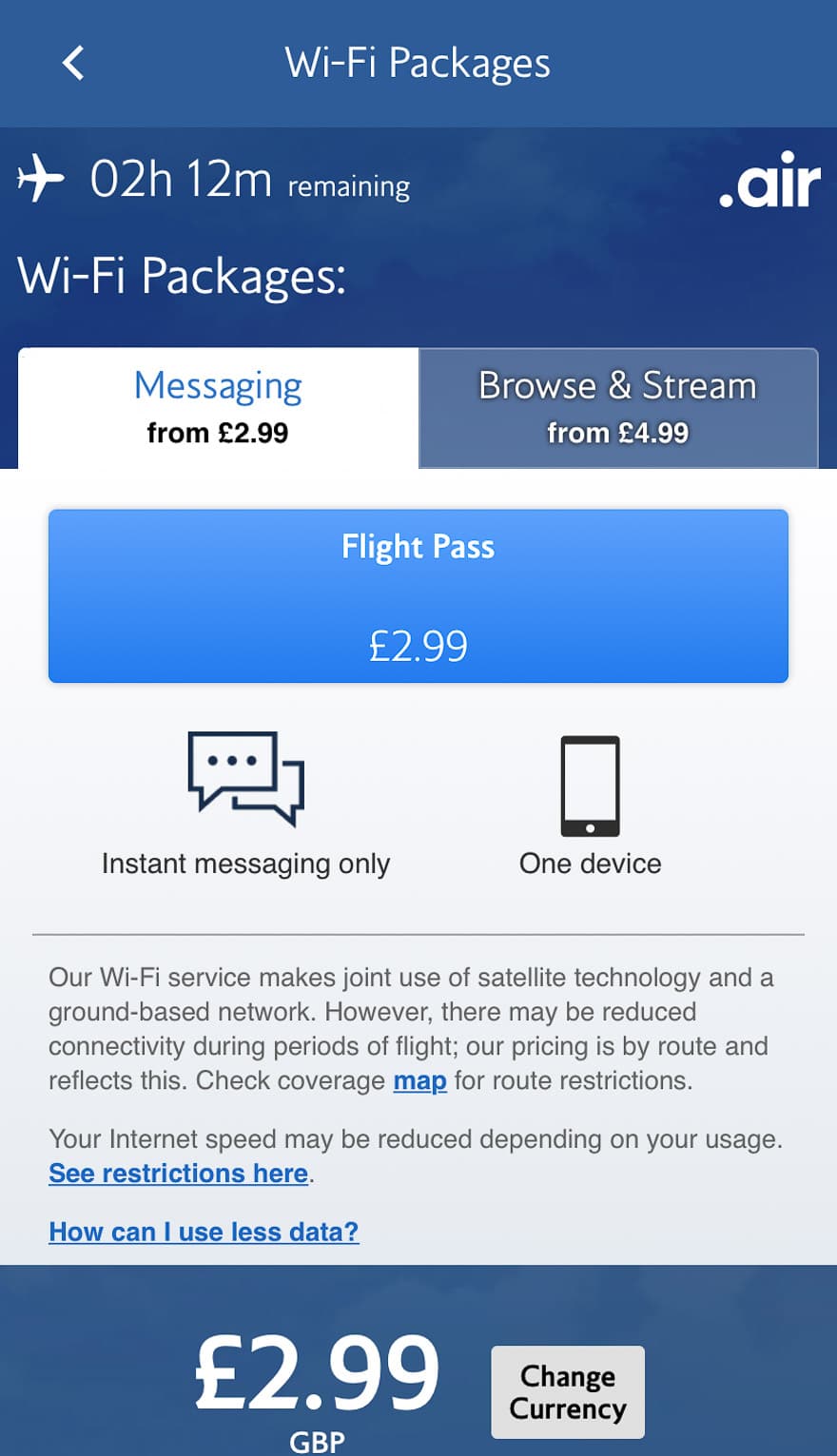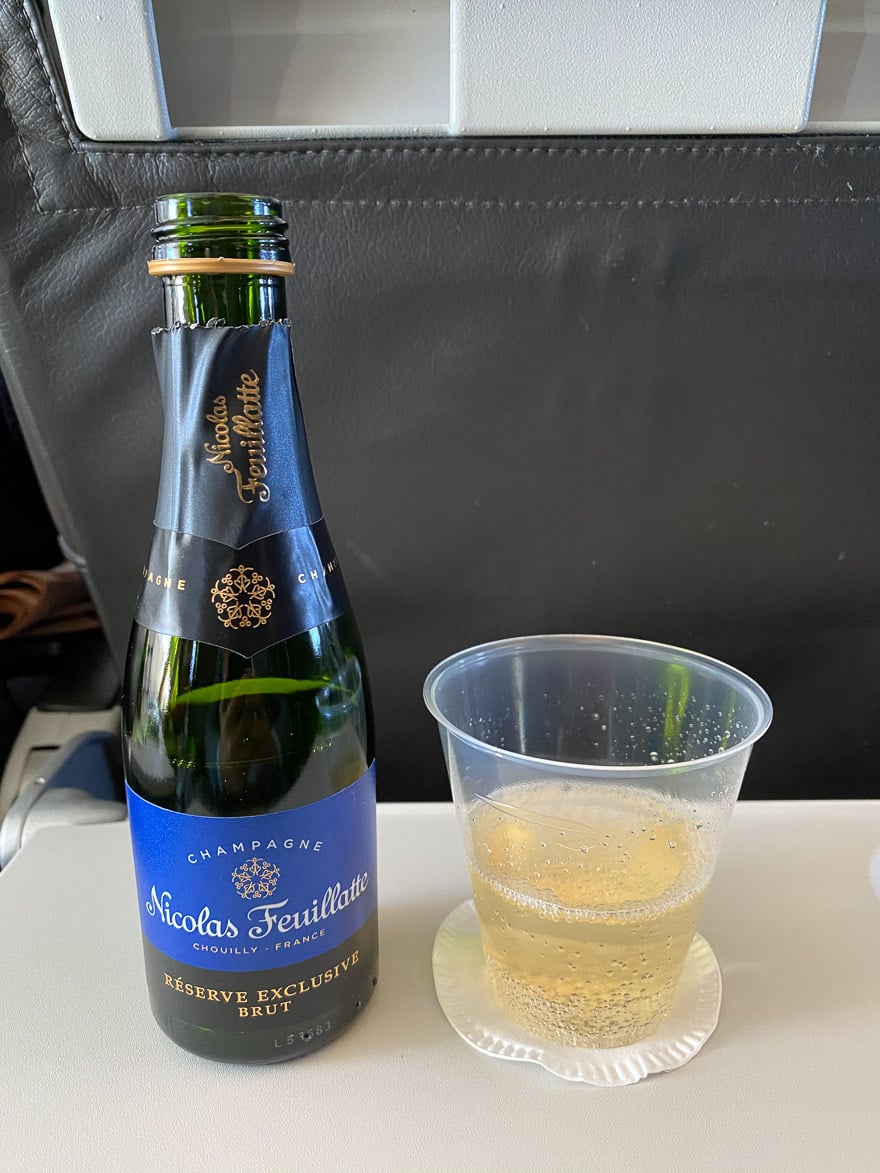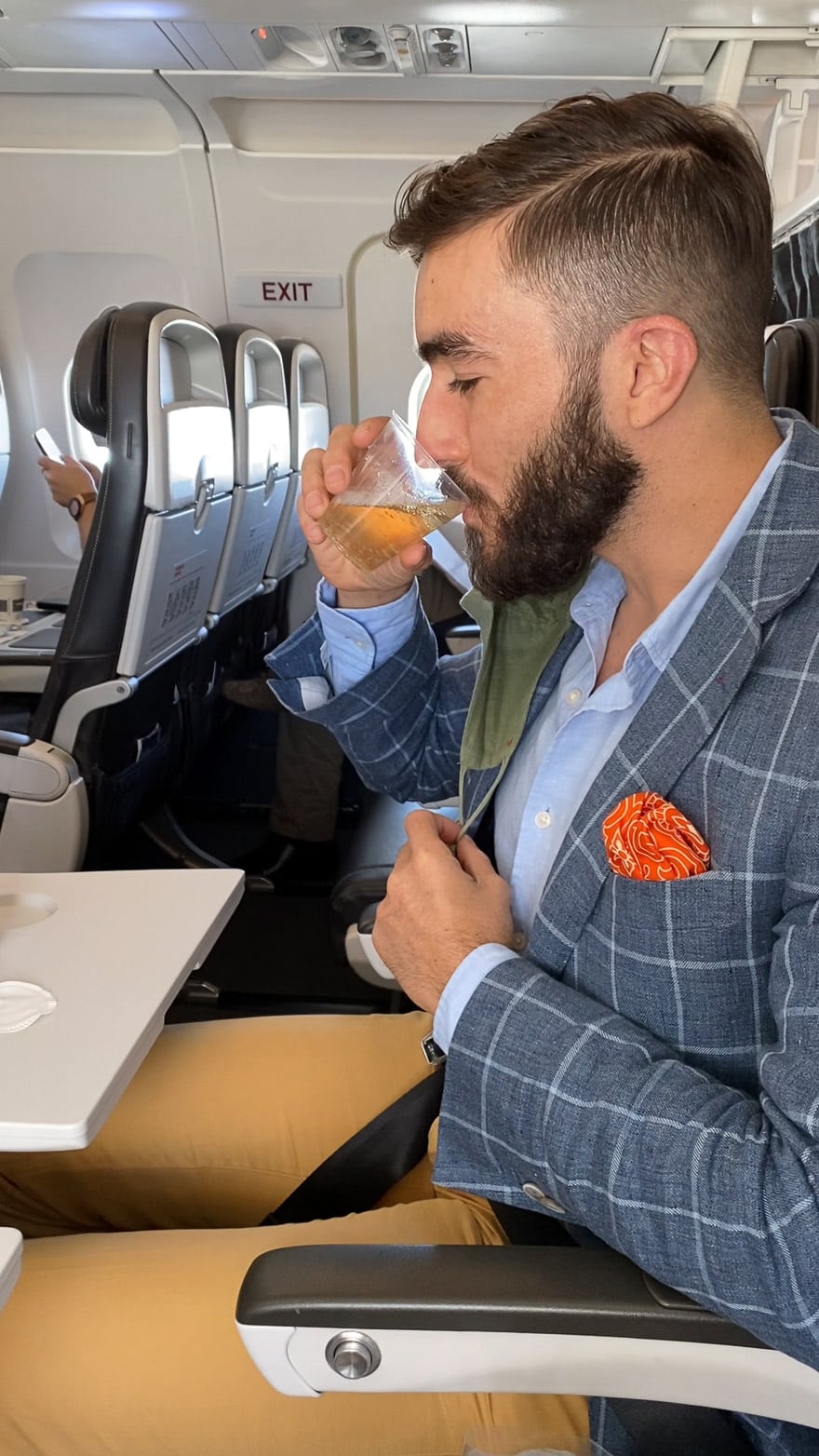 As an apology for their culinary transgression the crew went into overdrive doing another couple of rounds of drinks service.
This was well received.
---
Conclusion
---
Having flown BA Club Europe on 4 sectors since COVID I will note the following:
All the crew we've had have been great. Extremely friendly, fun and welcoming.
The dirty seat on this sector was an aberration. An unfortunate one but perhaps only indicative of a single oversight rather than a deeper issue.
The Club Europe hot meal was never particularly great but much like the Concorde Room, I miss it now it's gone. We can eat hot food in the lounge and at restaurants and all airline meals are individually wrapped anyway, so why aren't BA serving hot food?
It is also interesting to note that demand for Club Europe has increased dramatically. Three of my four post COVID flights have had at least 8 rows and I can only imagine that this is due to an increase in the value proposition of the product. The guaranteed empty seat and lounge access are now health and safety issues as well as ones of comfort – as such the expenditure is considerably easier to justify.
Perhaps a small silver lining in the otherwise dire finances of the aviation industry.
---