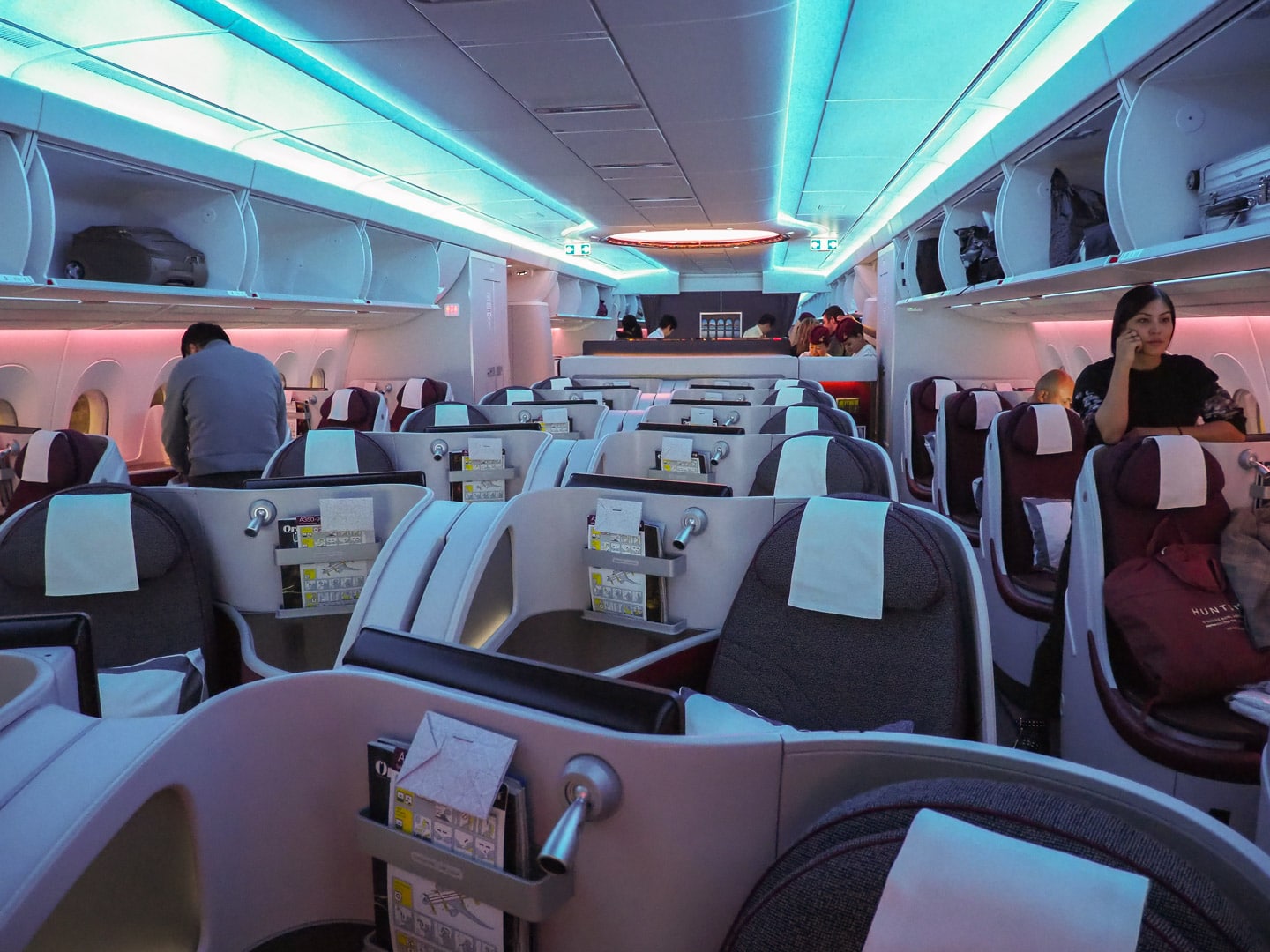 The October 2020 update to the Qatar COVID policy
October 1, 2020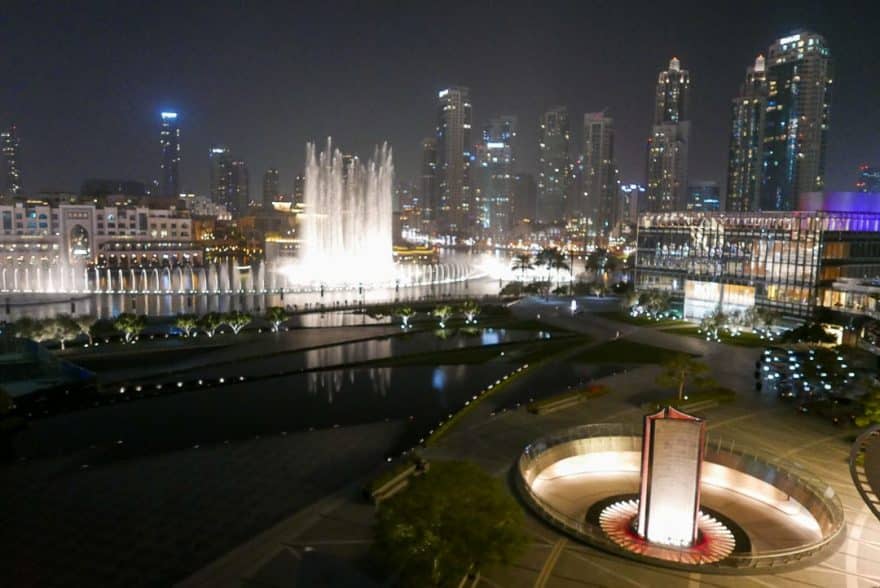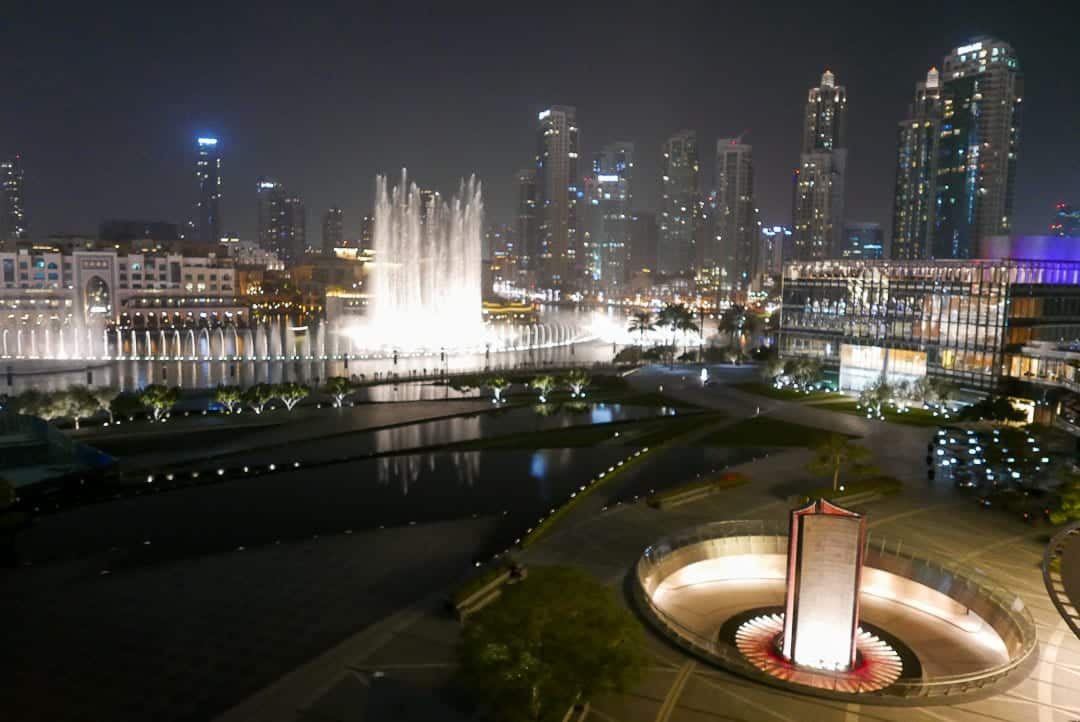 TRIP REPORT – Another birthday trip to Dubai…this time during COVID
October 5, 2020
What do you need to do to be allowed to enter Dubai?
Before you can fly, you'll needed to book a PCR test no more than 96 hours before the departure time of your flight to Dubai.
NHS tests are impossible to come by in London and there is of course an ethical dilemma in availing of the state's limited resources at a time like this.
However the Emirati state is envialy well equipped and has a dedicated website in place for tourists to book their PCR tests prior to visiting Dubai.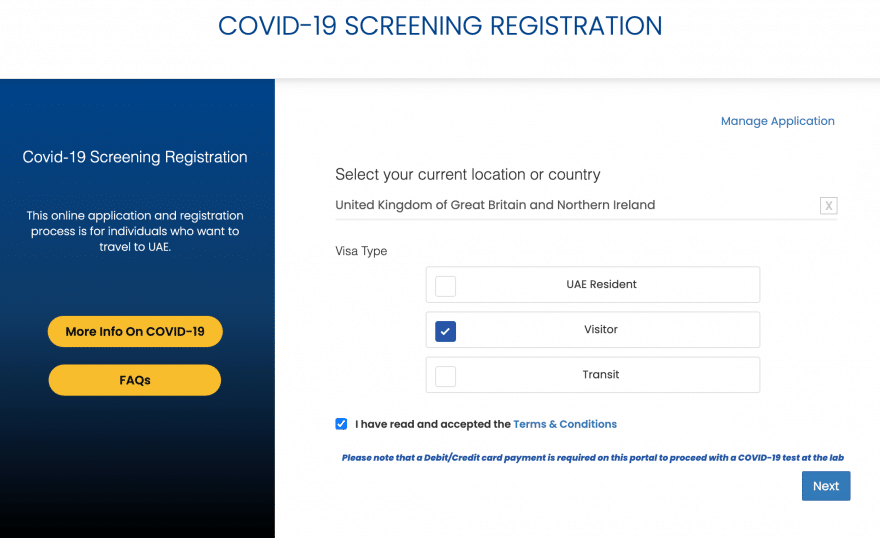 After filling in your nationality and Visa type (Visa on arrival is still available for free, as always, for UK citizens) you are guided to a map of nearby clinics.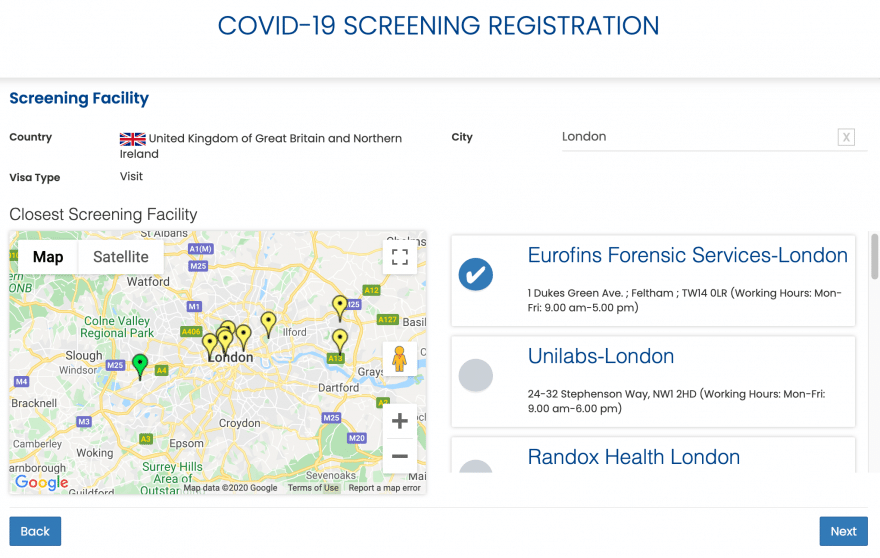 There is a fixed cost of 542AED (roughly £115) no matter which clinic you choose. You pay this directly to Purehealth and they have arrangements in place to buy tests in bulk from labs globally.
Even if you aren't travelling to the UAE you could make use of this 'back door' to access testing in your country, potentially below the market rate and with reportedly better turnaround times than those approaching the clinics as private individuals.
We visited the Randox Health clinic, located in a grand old building near Liverpool Street station, 3 days before our flight. I figured this would give them plenty of time to turn the tests around.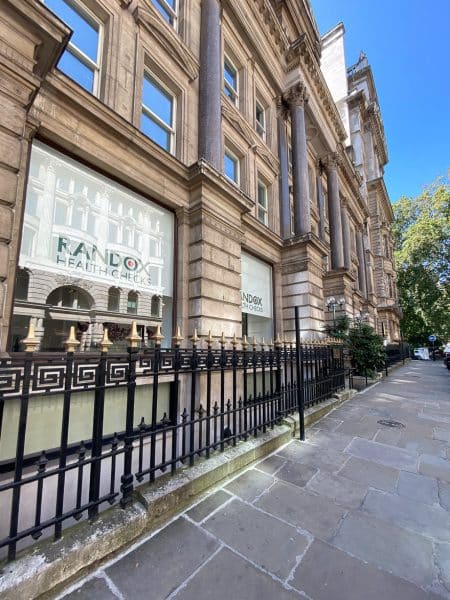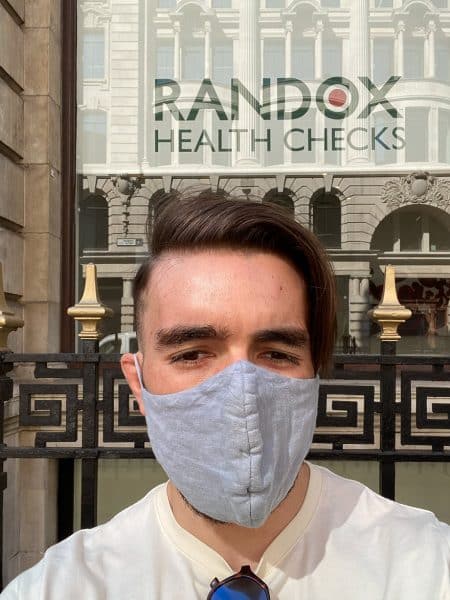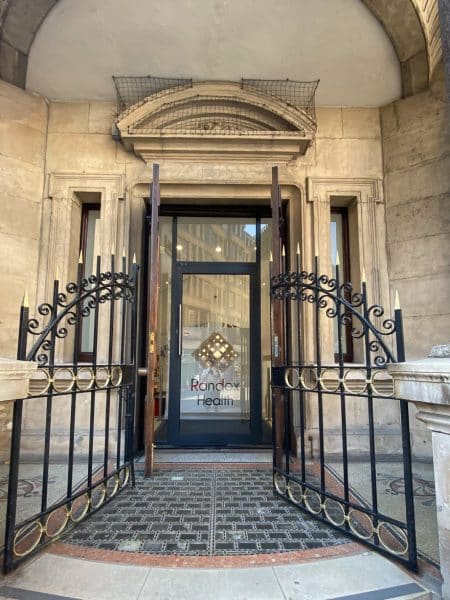 The interior looked like something out of Clockwork Orange and the process itself was pretty horrible. A nurse kitted out in full PPE took a long cotton swab and rolled it around my tonsils as I violently wretched and cried a little. "Don't worry", she said. "That's normal". I consoled myself with the fact that at least I didn't require the tongue compressor, like Kamara did.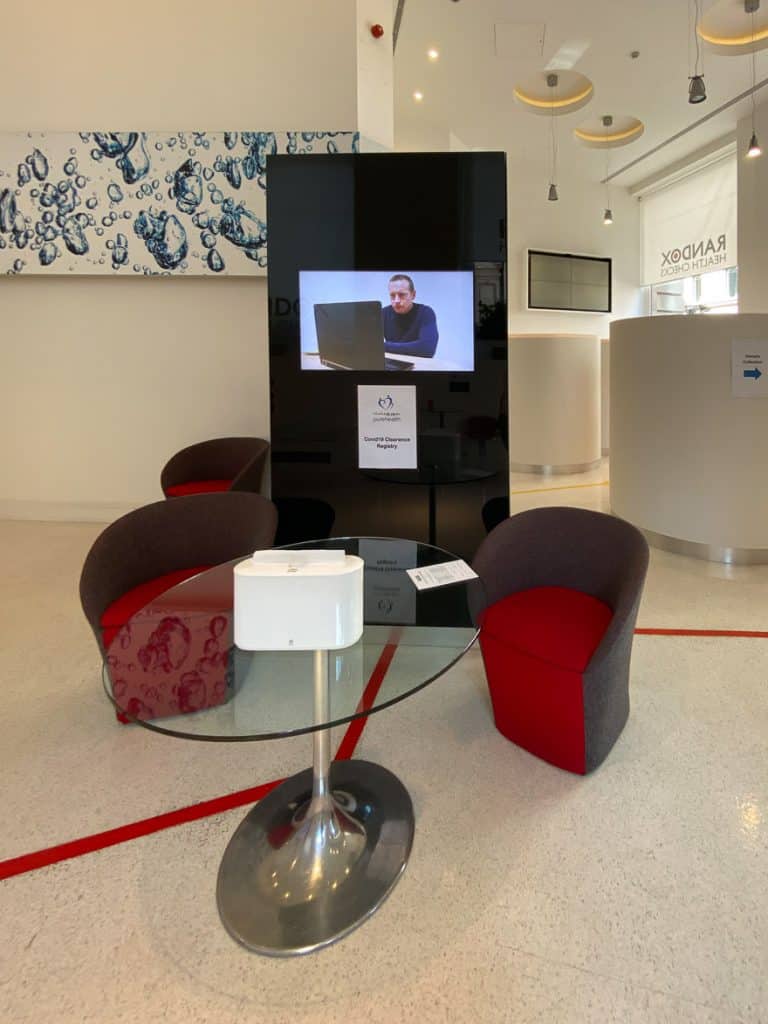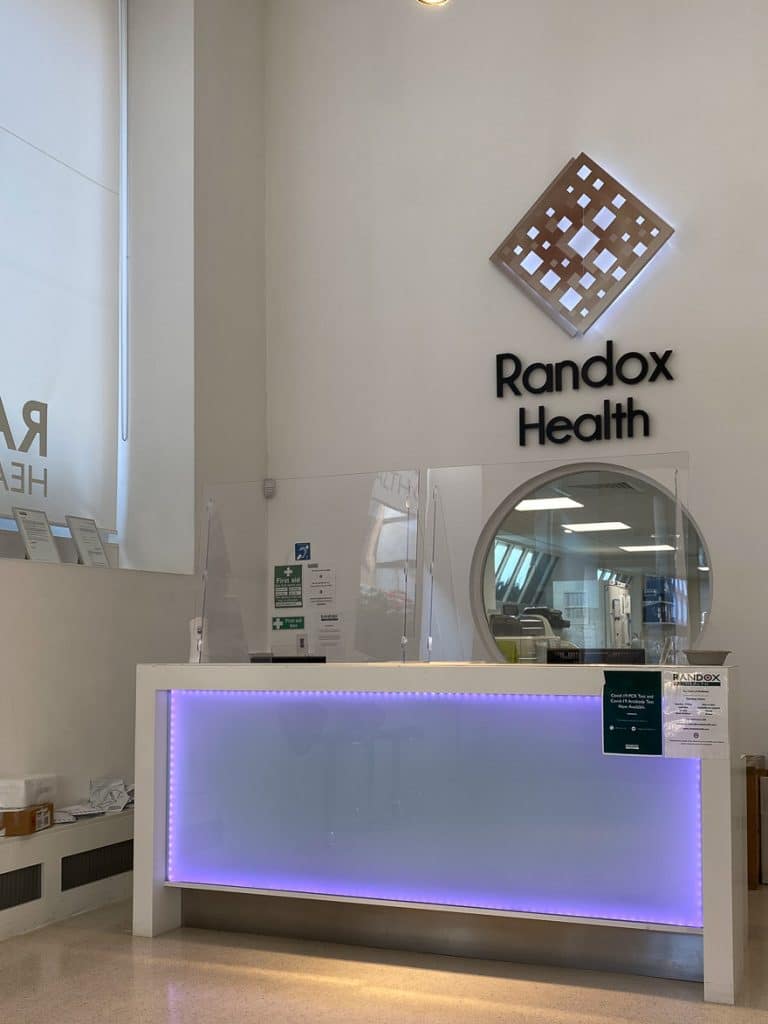 Total cost of access to Dubai during COVID: £115 and some dry heaving. Compared to BA's fuel surcharges I consider that a win.
The results came through in an email the following afternoon (round 36 hours after our test)
BA were militant about seeing a printed copy of the results during check in. My boarding pass showed "PCR TEST OK" but even then the paper copy of the results was required a second time at the boarding gate. This resulted in the flight being delayed as countless people dug through their carry ons, not expecting to have to show this paper document again, until their arrival in Dubai…
What was it like entering Dubai?
We were given Dubai tracing forms to fill out on the flight but neither these nor the PCR test copies were requested by the border officials at Dubai airport. For all intents and purposes immigration was identical to every other time I've entered Dubai, save for the fact that everybody was wearing masks.
What's the process for leaving Dubai?
NOTE: The rules for departing Dubai have now changed. You only need to take a test in Dubai if the country you're flying to requires it. I've left the below in place, for those that may require a departing test.
Even though the UK authorities will allow EU passport holders back into the country without a PCR test, Dubai won't let you leave if you are travelling to the UK or EU, unless you have a negative PCR test that is no more than 96 hours old.
On a weekend trip you could potentially time it so that your initial test in London covers you for your flight home but personally I wouldn't risk it.
For 250AED (Roughly £55) you can have a test administered in your hotel room, with results taking 24h. Our concierge at the Four Seasons arranged for a nurse from Aster Health to conduct our tests in the room, a couple of days before departure. Our results were available within the timescale they advertised.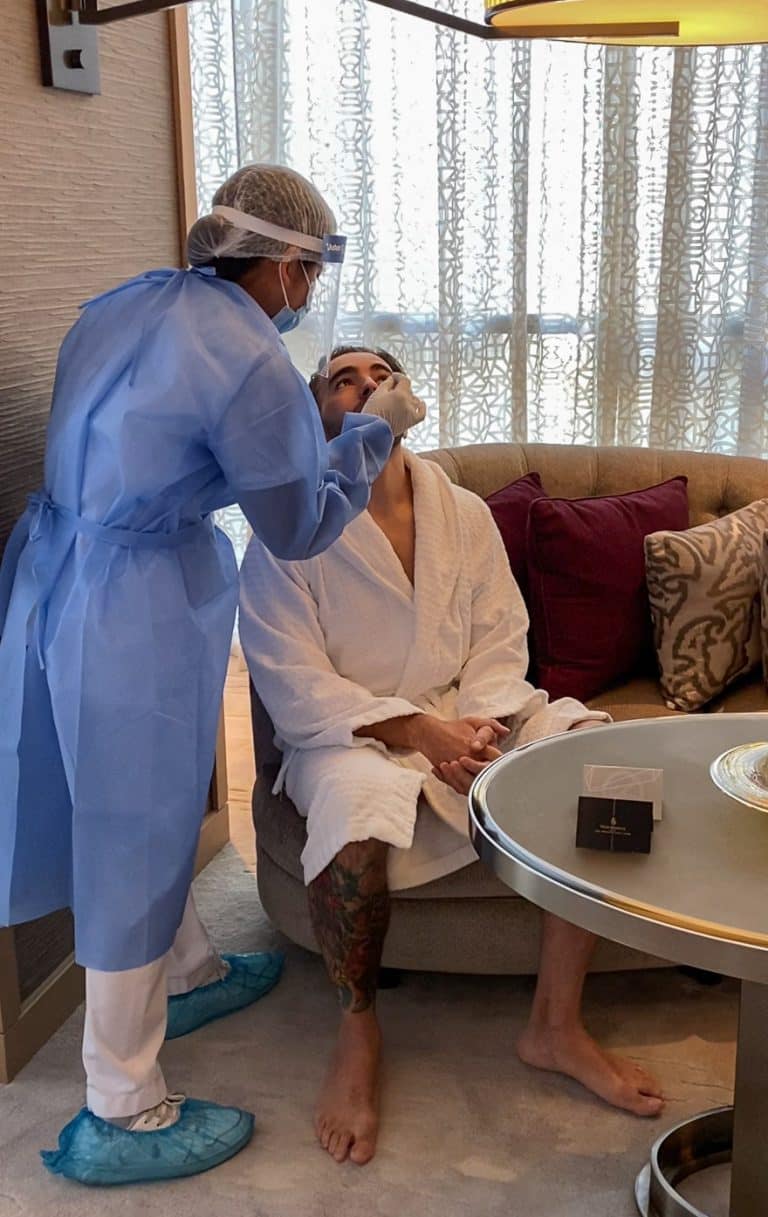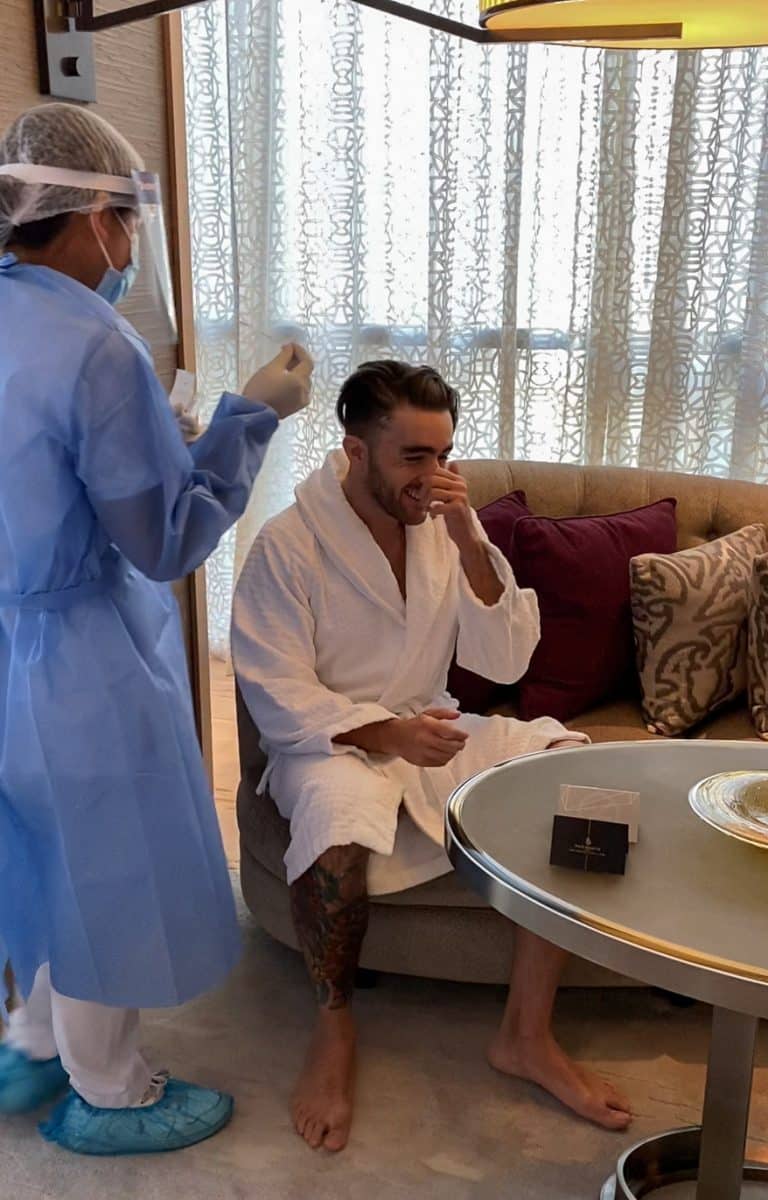 In addition to being very convenient the testing process is a lot more pleasant in the UAE, they only administer a nasal swab, leaving your tonsils well alone.
The swab went quite a bit further up my nose than the one in the UK but I'll gladly take a tickly feeling and a single big sneeze over borderline projectile vomiting.
What was it like flying home?
Check-in staff in Dubai asked nonchalantly if we had taken COVID tests but never asked for proof.
We filled out the UK government mandated Passenger Locator Forms prior to arrival into Heathrow but this was never checked.
We are now in the middle of our obligatory 14 day self-isolation which given the grim weather, tightening of lockdown restrictions and increasing number of cases in the UK…doesn't seem like a huge burden.
Was it worth the hassle?
We each spent around £160 had to fill out a couple of forms and had to visit a clinic, as well as taking ten minutes out of our morning in Dubai to have a test administered in our hotel.
Personally I deal with a ton of travel admin on a day to day basis and the extra form filling and testing for this trip was no more onerous than travelling to a country that requires you to visit an embassy and wait in line to pay for a visa.
If this is what it takes to allow me to travel then I'm happy to follow the process.
The 14 day self isolation on arrival back into the UK is probably the worst part and makes little sense to me given the fact that I've more recently tested negative for COVID than 99% of the UK population. However, given that I can work from home it is once again something that I'm happy to deal with in exchange for travelling the world and seeing my friends.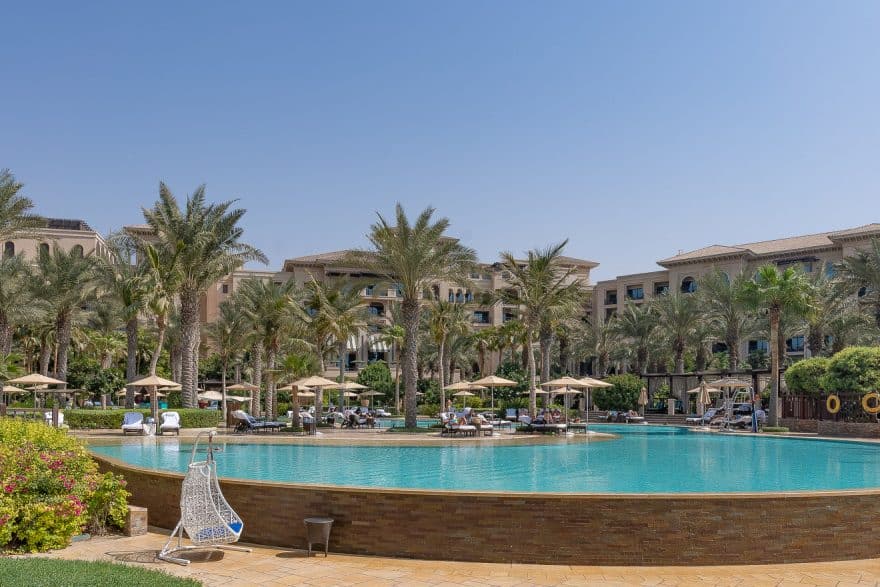 Pool time at the Four Seasons Jumeirah Beach, Dubai
Useful Links
All of the above is true at the time of writing but the situation is very fluid at the moment. It is always best to check and see if the advice and rules have changed at all.
Up to date entry requirements for the UAE
List of UK Travel Corridors – check here to see if a visit to the UAE still requires a 14 day self isolation upon your return to the UK
Travel requirements when departing Dubai – A list maintained by Emirates for all of their destinations
Purehealth.ae – to book a PCR test that will allow you to enter the UAE
Passenger Locator Forms – which you must fill in online before you arrive into the UK