The
Location: Dubai DXB – C Concourse
Emirates First Lounge access:

First Class passengers on Emirates
Emirates Platinum Status
Paid access: $250
---
Intro
---
After a wonderful experience flying Emirates First Class for the first time, we had a brief layover before our connecting flight to Jo'burg.
Emirates uses Terminal 3 at Dubai airport and this is split into three sub-sections: Concourse A, Concourse B and Concourse C.
Since we had landed in the C Concourse, we took the opportunity to try out the smallest of the three Emirates First Class lounges in Dubai.
---
The Emirates First Class Lounge – DXB C Concourse
---
We were greeted at the front desk by a smiling receptionist who checked our boarding passes before welcoming us into the lounge. I noticed a shoe shine station right by the entrance and took the opportunity to have my safari boots polished up before heading further into the lounge.
The shoe shines are complimentary but I think this is a rare case in which it is customary to tip in an airport lounge (just don't try to tip the John Lobb shoe shine guy at the JAL First Class Lounge in Tokyo!).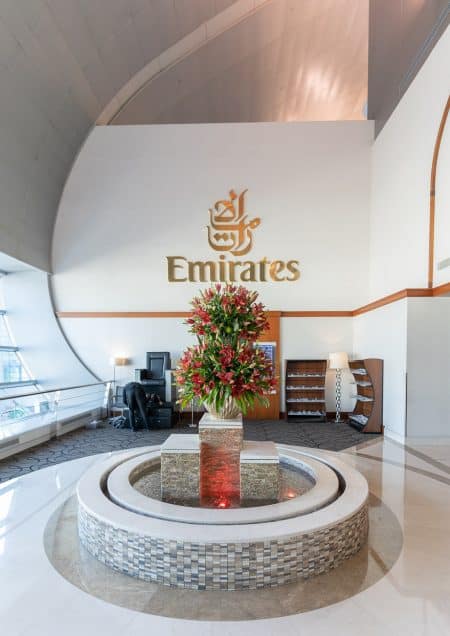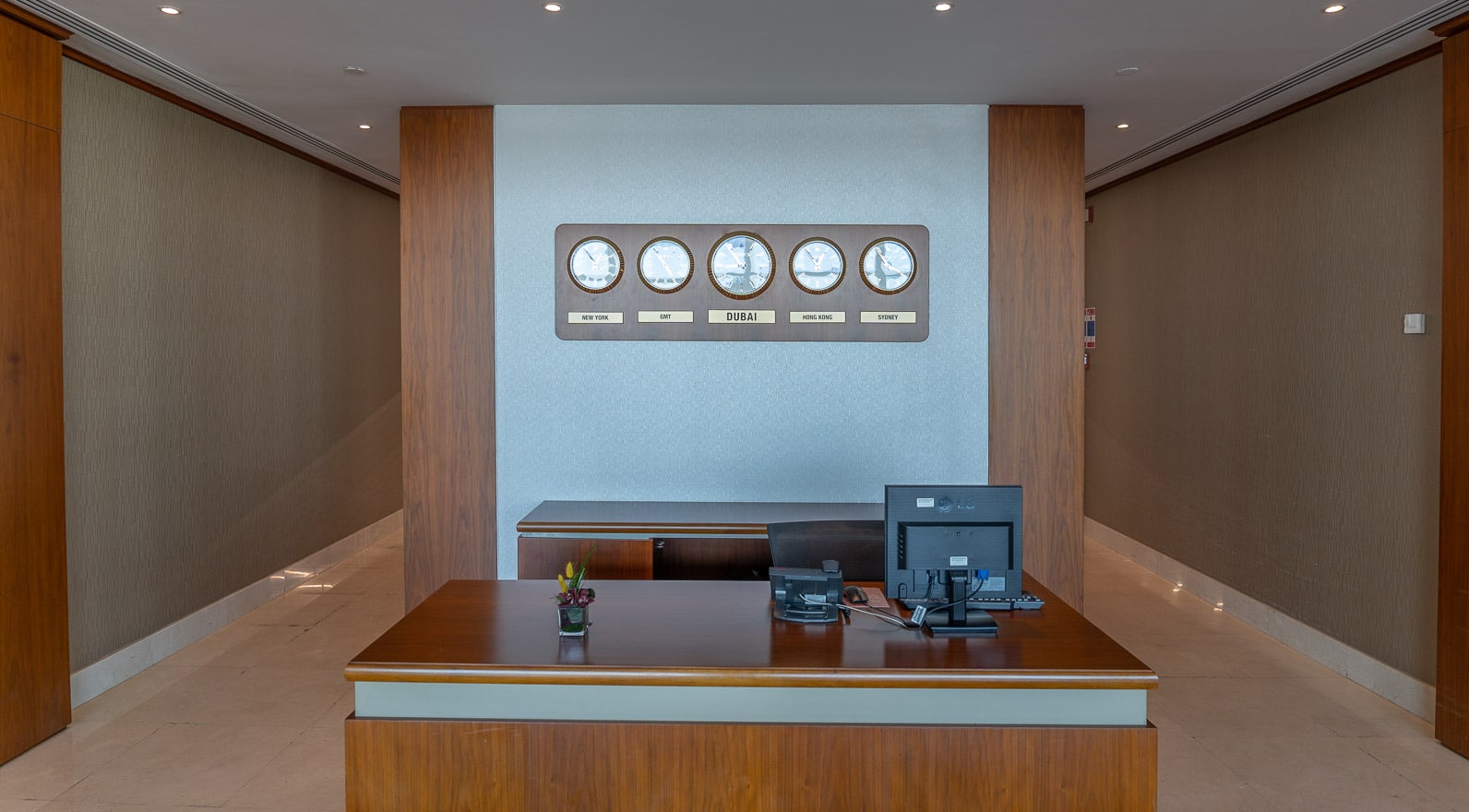 The lounge is rather small and decked out in the customarily drab beiges and browns that Emirates seem to adore. However, the gigantic curved windows really serve to brighten the place up. The view of the planes on the tarmac was absolutely fantastic.
Having skipped breakfast on our short overnight flight, we made our way to the dining room to see what was on offer.
As we approached, we were greeted by a server who took our drinks order and handed us a menu of a la carte dishes. Our Evian and coffees were delivered before we'd even had time to reach the bottom of the page!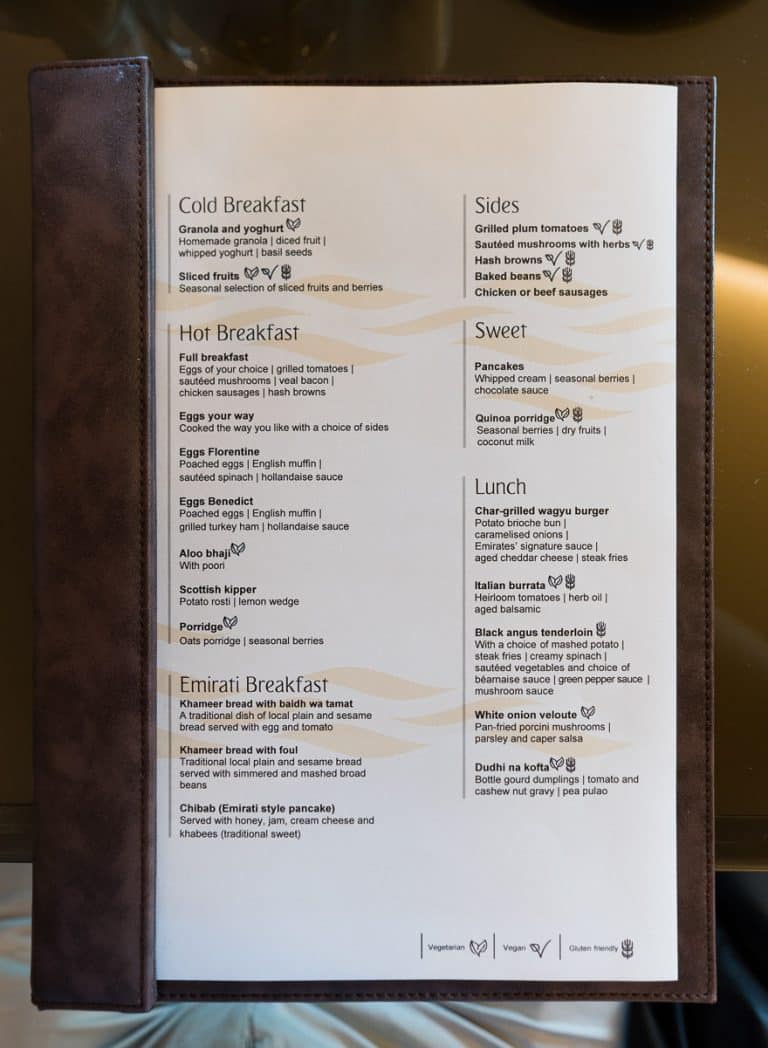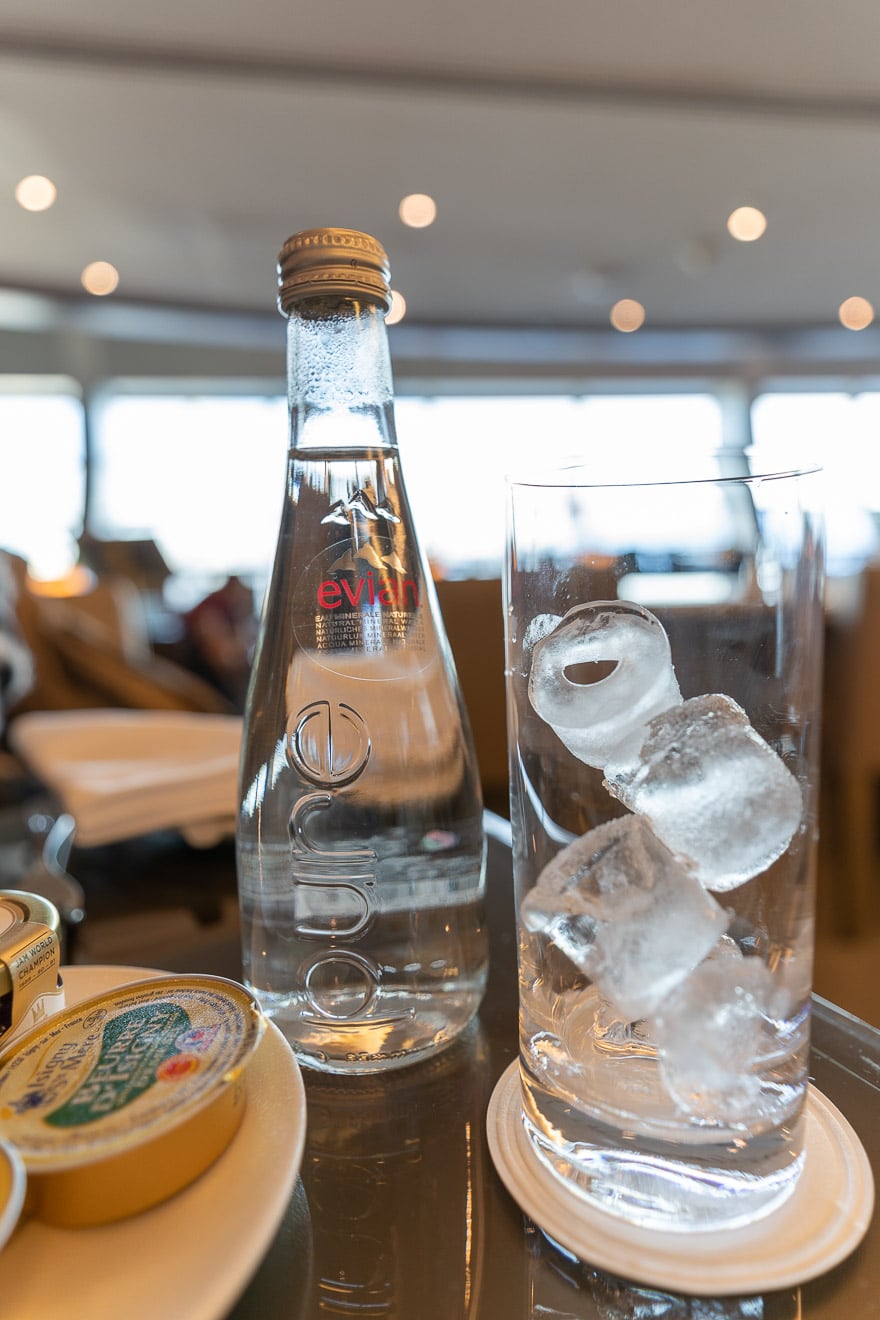 I ordered the Eggs Benedict and Kamara asked for her all time favourite: Poori Bhaji. We may have had a weird experience at Amanbagh overall but she still talks about the Indian breakfasts there in a hushed and reverential tone.
As we waited for our order we went to have a look at the buffet. In terms of hot dishes there were the usual eggs, (non-pork) bacon and local curries as well as some truly amazing French toast.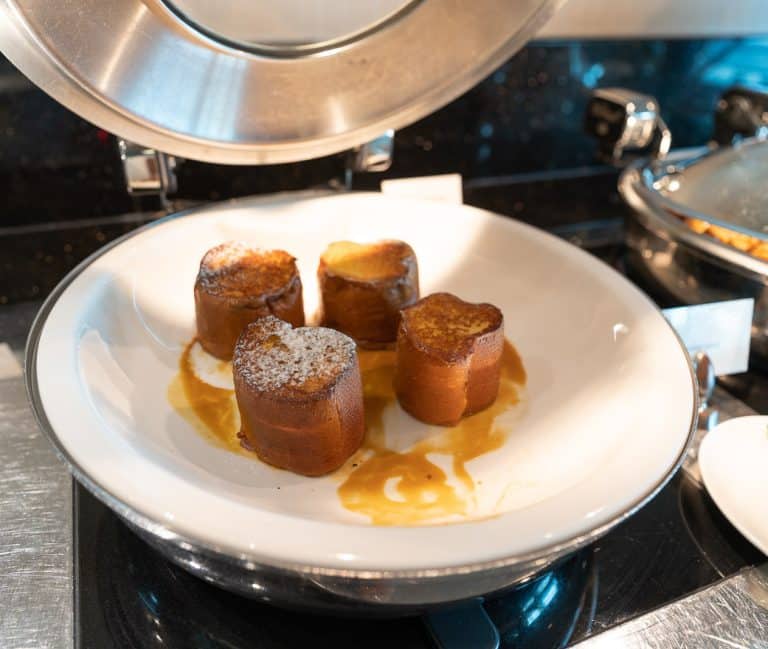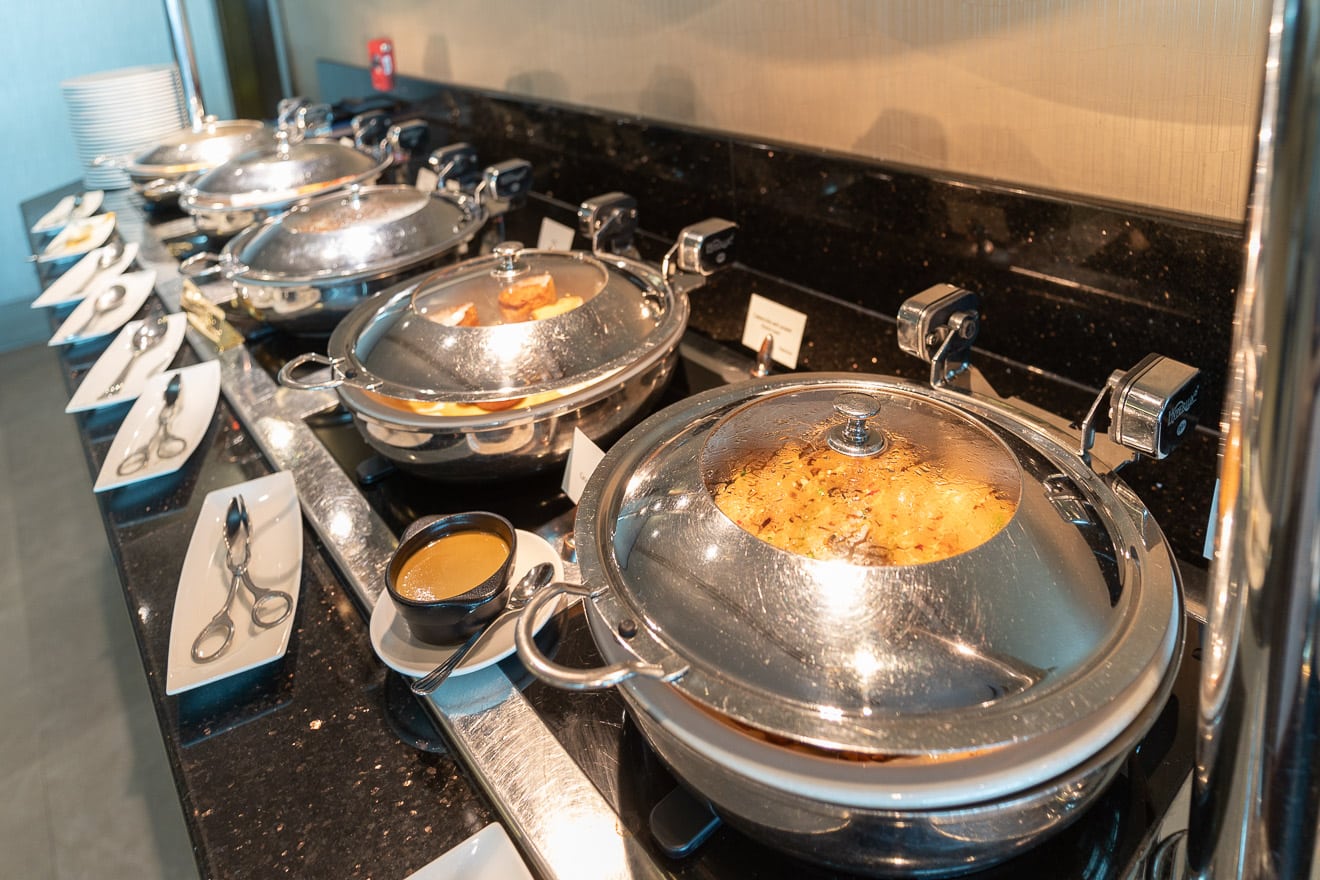 There was also a large chilled section featuring all kinds of enticing looking desserts as well as cold cuts and my favourite thick cut fillets of Balik salmon (as served on Cathay First Class back in the day).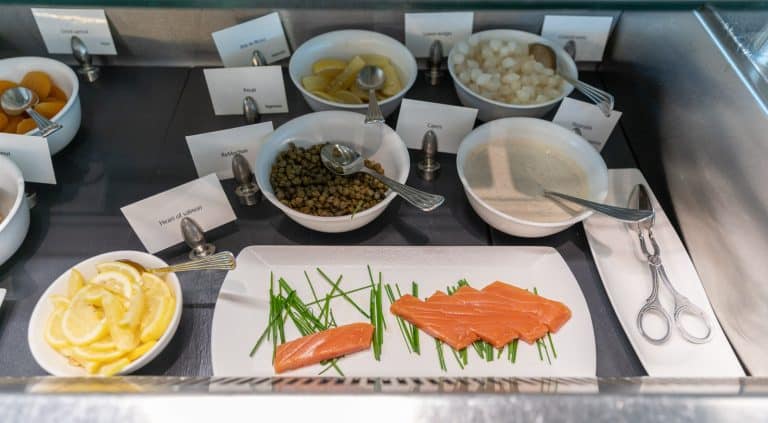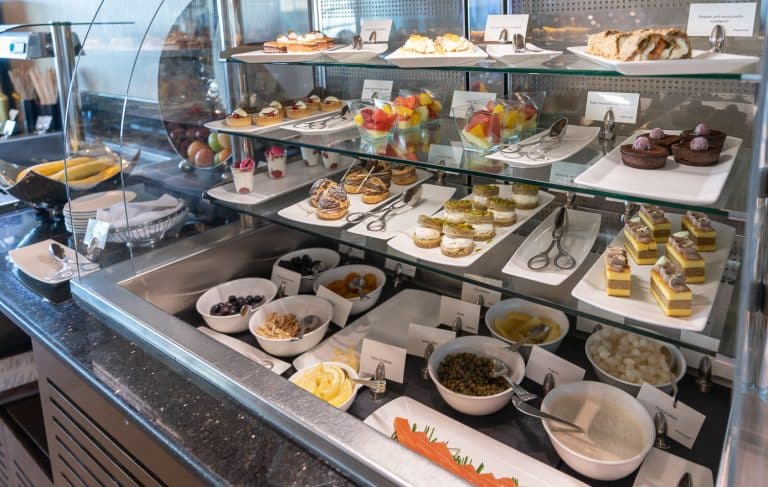 In addition to the chilled desserts, there was a section devoted to traditional Arabic sweets.
The Best Wine of any airport lounge ever?
Here is where things got very interesting. It turns out that this lounge not only has the best wine of any of Emirates lounges in Dubai, it also has the best wine I've ever seen in any airport lounge anywhere on the planet.
The champagne was standard Moët, hardly impressive when Singapore Airlines serve Dom Perignon in The Private Room at Singapore Changi. There was also Whispering Angel rosé and several high quality whites including Cloudy Bay and Jean-Marc Brocard Chablis. Very solid for a lounge but again not world beating.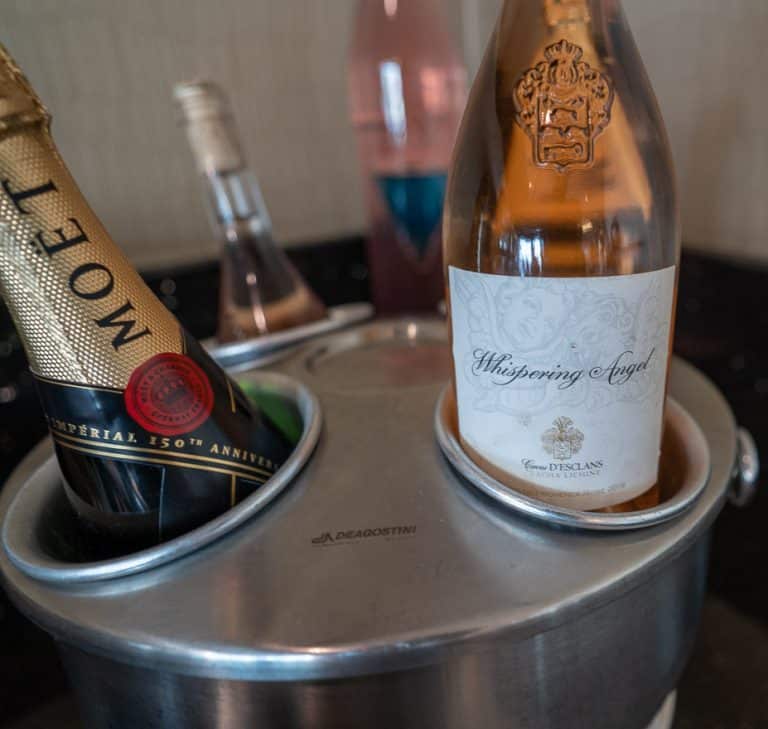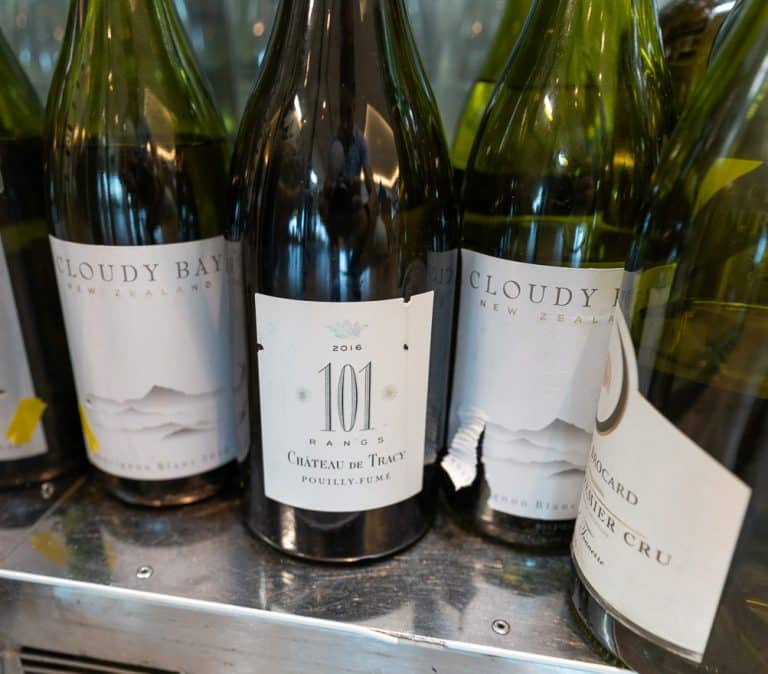 As I made my way through the second fridge of white wines an interesting bottle jumped out at me: Château Latour-Martillac is a well regarded red from the Graves region of Bordeaux. This is a bottle which ordinarily retails for around £40-50 but still not as good as some clarets available in the British Airways Concorde Room like Château Talbot.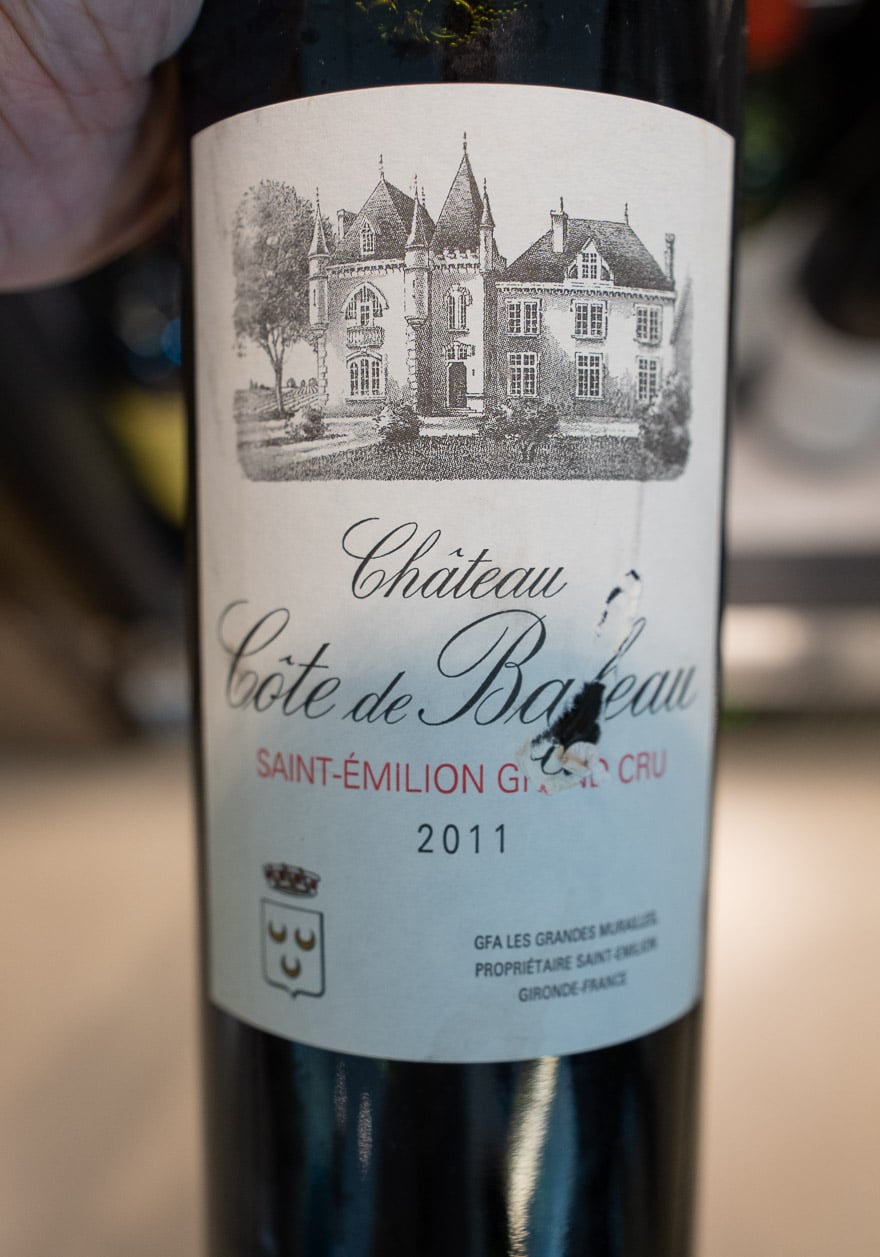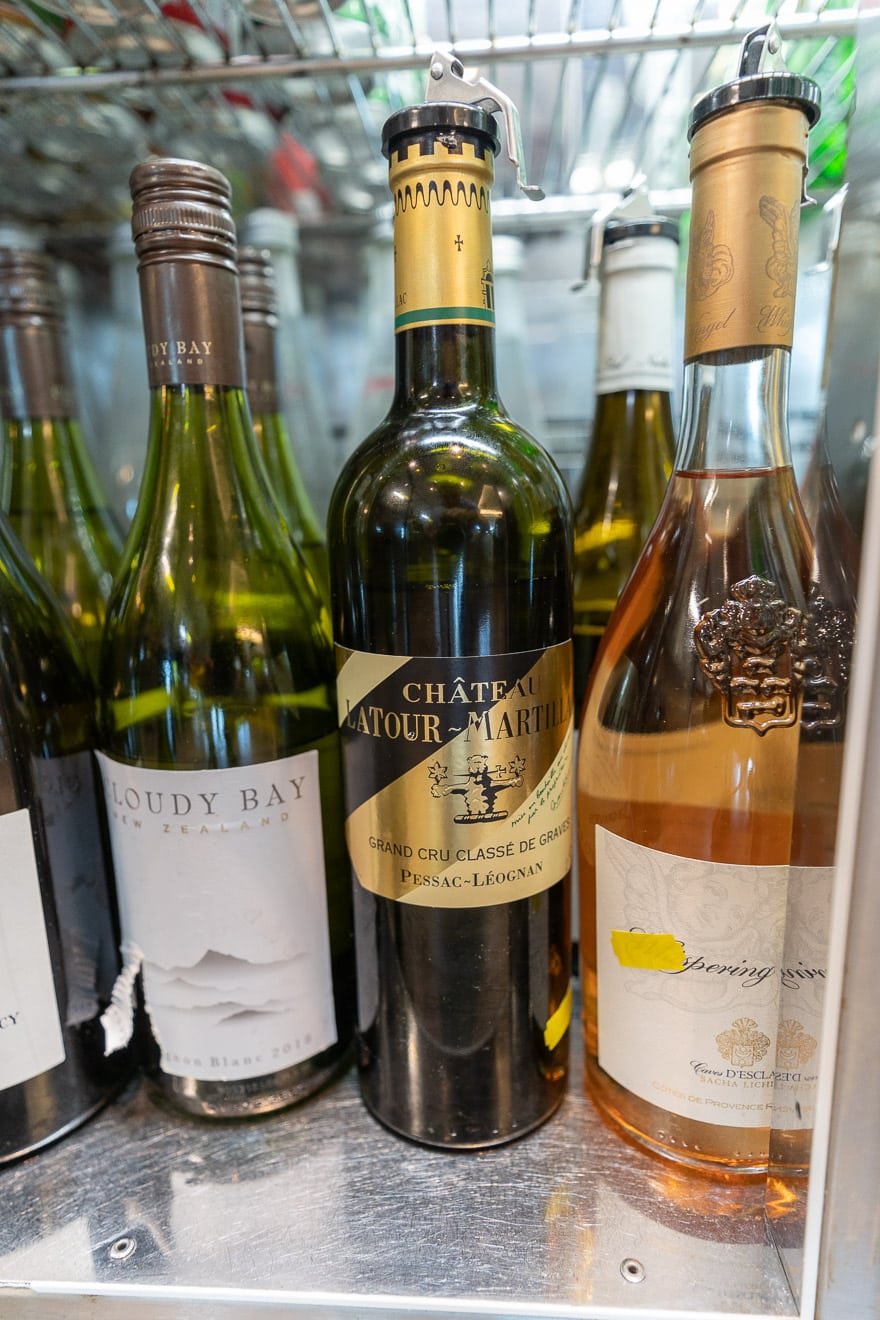 Then I finally found it, the treasure trove. The red wine fridge. Ordinarily the Châeau Lagrange would be the standout. A remarkable wine for an airport lounge especially given its age. You generally expect to see young vintages in planes and lounges since airlines buy from year to year and don't have the patience or the budget for cellaring.
My focus was not on the Lagrange though but rather on the bottle of Château Margaux next to it. I couldn't quite believe my eyes.
The fridge contained 6 bottles of this First Growth Bordeaux wine from one of the better vintages in the last two decades. I was stunned.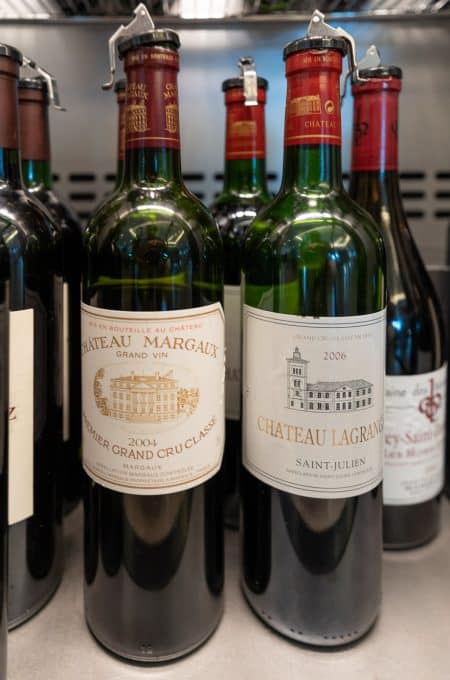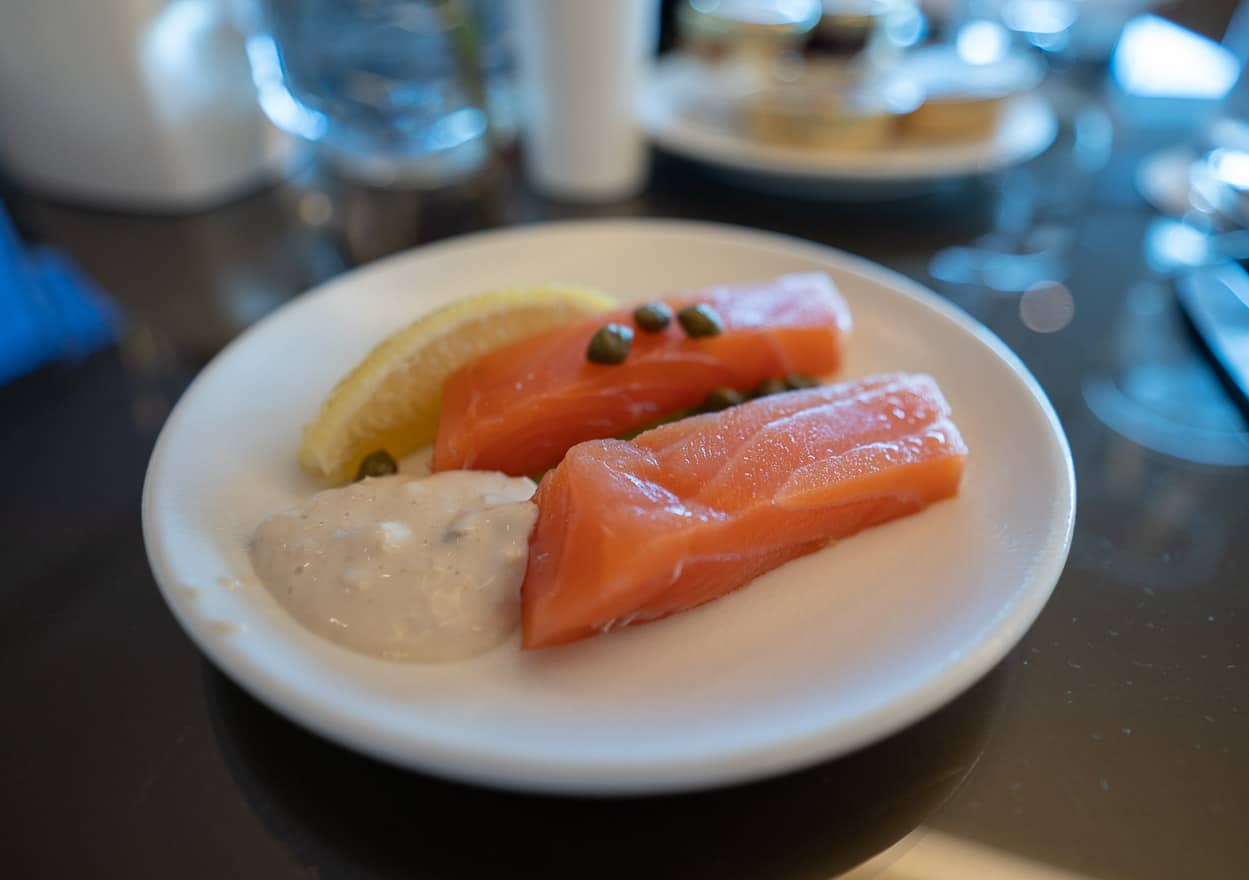 I wouldn't usually drink a full bodied Bordeaux at 7am, never mind pairing it with fish. However there was no way I could resist. I poured myself a large glass of Margaux and hurriedly devoured my plate of Balik salmon, allowing the wine to breathe in the glass for a couple of minutes.
The first sip was absolutely ethereal. I don't often find myself drinking £500 bottles of wine but immediately after drinking this Margaux I could see why it commands this price. The flavour profile, the balance, the elegance. It was magical.
The best wine in any airport lounge. Without question.
Emirates First Class Lounge a la carte breakfast
As I began to drink from my second glass of Margaux, our breakfast arrived. The Poori Bhaji was good but not great and my Eggs Benedict were terribly overcooked. At that point though I really wasn't focusing on the food.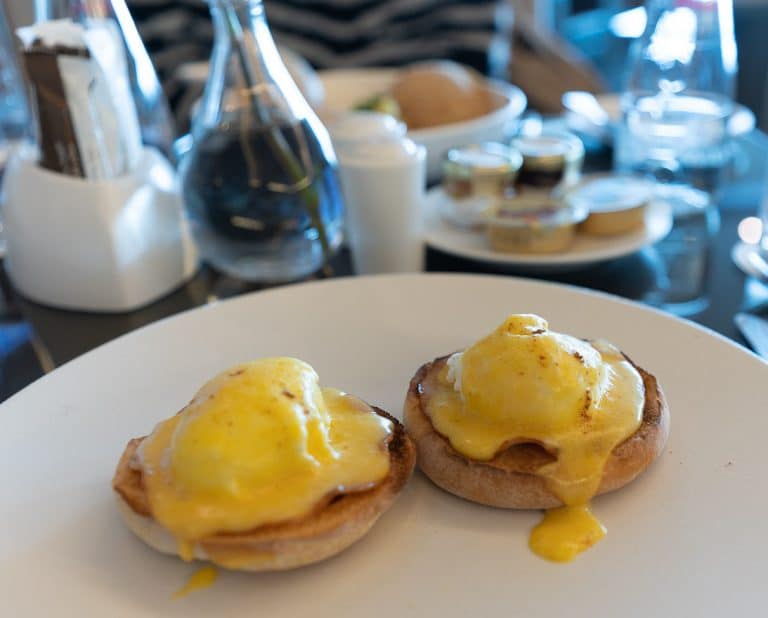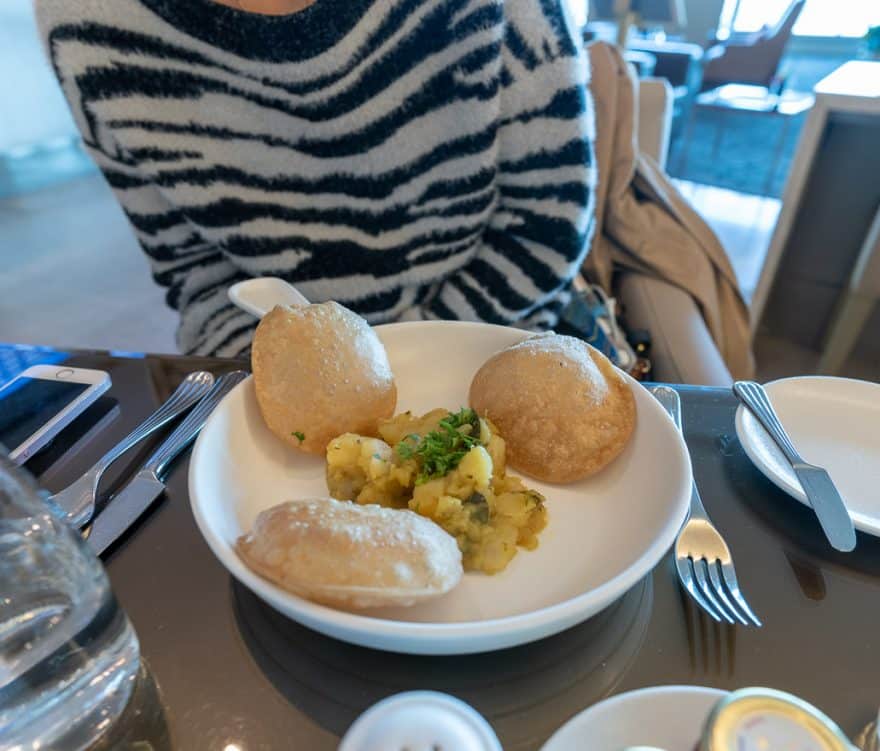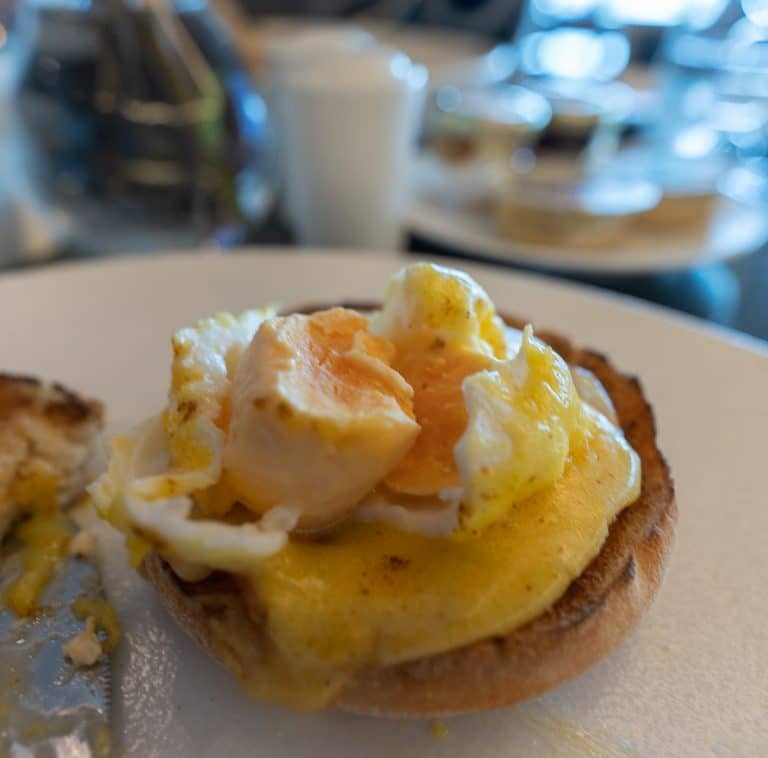 ---
Conclusion
---
They serve free flowing £500 bottles of First Growth Bordeaux in this lounge.
What else do you really need to know?