Bidvest OR Tambo Sky Lounge
Location: Johannesburg JNB
Lounge access:

Priority Pass
Paid access: 210 ZAR
---
Intro
---
Bidvest has three lounges at JNB, one in the International Terminal and two in Domestic Terminal B.
At the time of our visit the New Domestic Lounge had yet to open. It looks to be a significant step up from this facility.
However the Sky Lounge is open 24h, whereas the new Domestic Lounge is only open from 05:00 to 21:00.
Once past security check-in you will see a flight of stairs and a set of elevators immediately to your right. Head up to the 4th floor and the Sky Lounge will be located on the left hand side.
---
OR Tambo Sky Lounge
---
The Lounge is very compact and is arranged around a central buffet area.
In addition to the regular tables there is plenty of barstool seating around the edges of the lounge, facing into the main terminal building.
The buffet selection was surprisingly great with a huge selection of snacks and crudites as well as homemade cakes, salads, tarts and hot dishes.
It wasn't just the food selection that was surprisingly great. The variety of drinks on offer was very impressive too!
Not only that but there was what appeared to be a daiquiri machine, as well as a coffee machine and even Tab cola 'low kilojoule drink', which may well be the most 80s thing I've ever seen…and I've seen Whitesnake play live.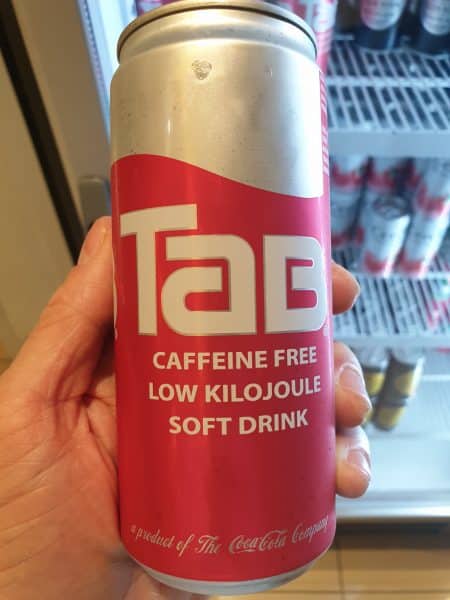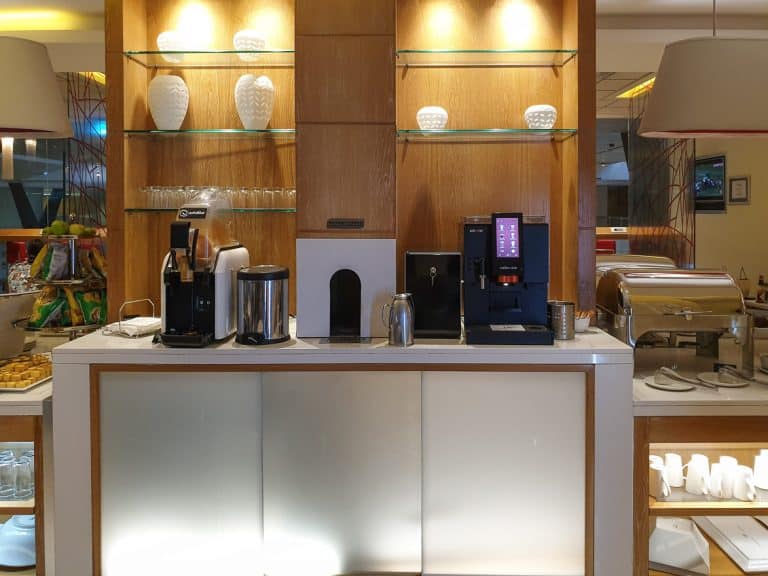 ---
Conclusion
---
Even if you don't have Priority Pass the value for money here is pretty phenomenal. 210ZAR (roughly $12) will get you not only a comfy seat, away from the main terminal, but also a massive selection of drinks as well as some delicious home made food.
The WiFi works very well too.