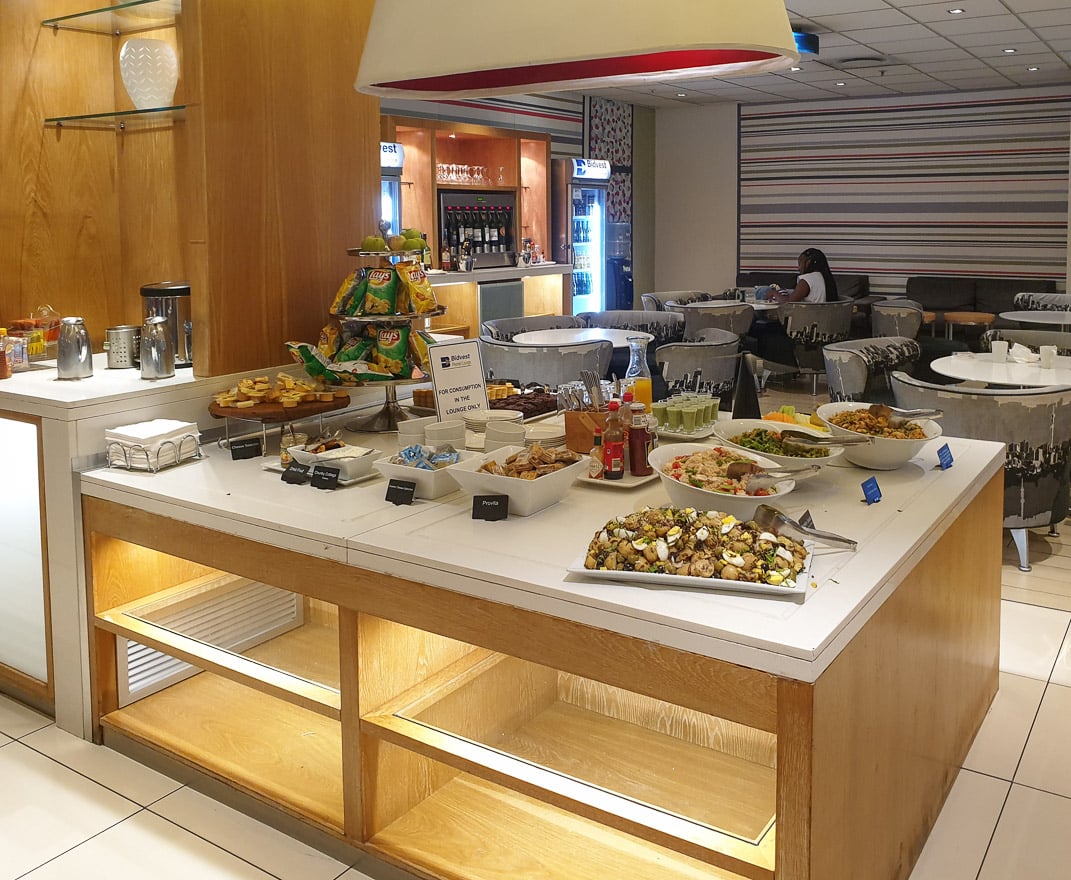 REVIEW – Bidvest Lounge – Jo'burg (JNB)
May 10, 2021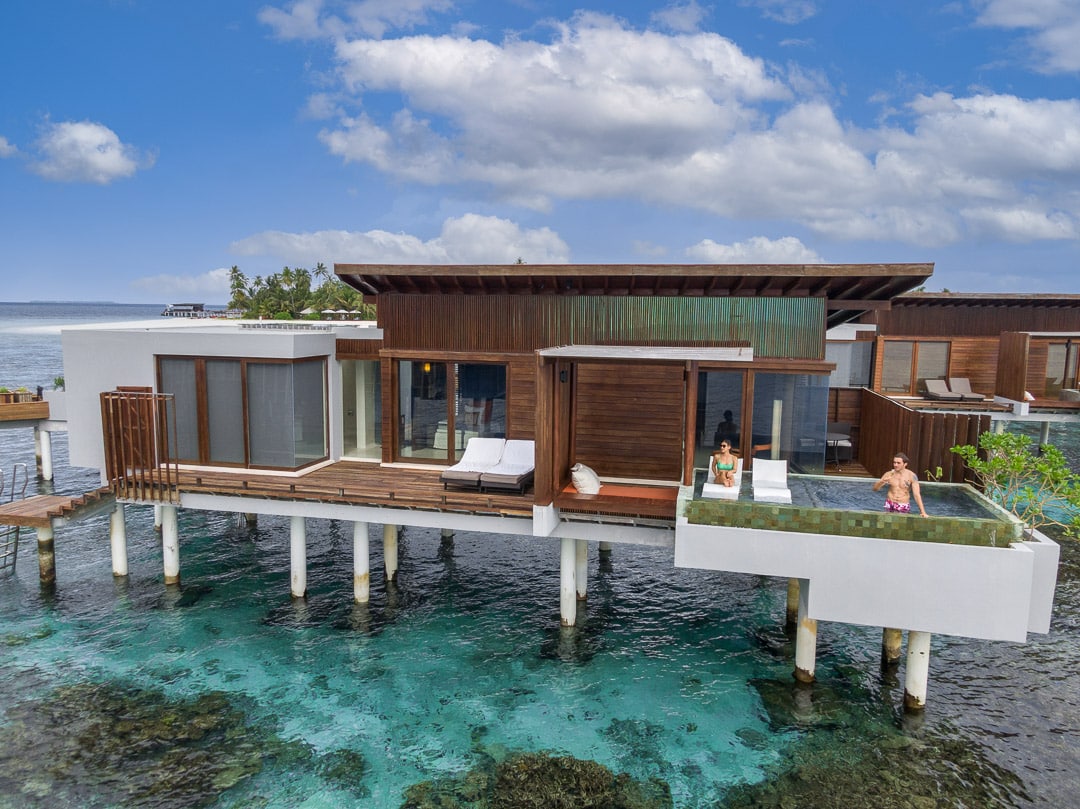 REVIEW – Park Hyatt Maldives
June 4, 2021
Silvan Safari
Location: Sabi Sands Game Reserve, South Africa
Rate: Press Stay
Room Type: Tree Wisteria Suite
---
Intro
---
When choosing the destination for our first ever Safari there were a few factors that came into consideration.
Possibility of seeing the Big 5 in a single trip: lion, leopard, rhino, elephant and Cape buffalo.
A small lodge: somewhere gigantic and impersonal like the Four Seasons Serengeti didn't really appeal.
A high level of luxury: ideally with all meals and game drives included.
Large, open topped vehicles, ideally on a private basis or sharing with at most one other couple/family.
A park where driving off-road is permitted.
When you apply all of those criteria, one very obvious candidate emerges: The Sabi Sands game reserve, bordering the Kruger National Park in South Africa.
Since there is no physical border between Kruger and Sabi Sands, this means that you can see the same amazing range of wild animals without being limited to the designated paths like in Kruger. There is also a much higher level of luxury in terms of vehicles and accommodation.
Looking at the official Sabi Sands website, a number of amazing properties jumped out. However, nestled amongst the very well known names like Singita, Ulusaba, &Beyond and Londolozi was a very enticing proposition.
A newly opened lodge, owned and operated by Rhino Africa – a travel agency which has been successfully sending clients to safari lodges throughout Africa for decades.
The concept is simple: they used years of client feedback and first hand analysis of every other lodge in Africa and synthesised this to create the best possible safari experience on earth.
As a concept, that's pretty damned strong.
As soon as I saw the images and description online I was hooked – I knew that this was the place for me.
---
Booking
---
I was offered a discounted press rate by Rhino Africa for our visit. Having said that, I was never given the slightest inkling that the staff had any knowledge of this. We got the same incredible treatment throughout that all the other guests received.
Ordinarily rates here are 19,000ZAR (roughly $1300) per person per night; this includes all meals, alcohol, game drives, laundry and of course accommodation in a private villa with swimming pool.
As a comparison, the Ulusaba lodges start at around around 13,000ZAR ($900) per person per night and Singita prices begin at around 30,000ZAR ($2000) per person per night.
There's no question that for most people this will be the most expensive trip they ever take…by quite some margin.
As such, it really does pay to do some thorough research by reading reviews like this!
I am able to offer preferential rates here including free night offers and seasonal discounts. If you're interested in booking, you can email me directly for details.
---
Transfer from Joburg
---
You have three options when travelling from Joburg to the Kruger National Park area:
A five hour drive
A prop plane direct to your lodge's airstrip
A commercial flight to a domestic airport followed by a ground transfer
Option 1 was never in scope for us. We tend to always be short on time and need to get places fast given the amount that we travel. It would be great to hike along the incredible Drakensberg mountains but seeing them from the air would have to do!
---
Option 2 seems like a great idea at first but when you dig a little deeper it has some significant drawbacks:
It is the most expensive choice at more than triple the price of a regular commercial flight (5500ZAR per person, one way)
The number of daily flights is limited
Prop plane flights often make multiple stops at different lodges
The luggage allowance is very strictly limited at 20kg for checked bags and 5kg for a single piece of soft hand luggage.
We went with option 3: Commercial flights on SA Airlink, costing 1400 ZAR one way per person to Hoedspruit (HDS). Skukuza airport (SZK) is more convenient to Sabi Sands but there were no morning flights available on our dates since these often sell out in advance.
The E190 aircraft was very spacious with the same comfortable 2-2 configuration as similar planes used by British Airways. A sandwich and soft drinks were served on the 50 minute flight and the view of the Drakensberg mountain range, towards the end, was absolutely stunning.
As you can see, there were no meaningful restrictions on hand luggage…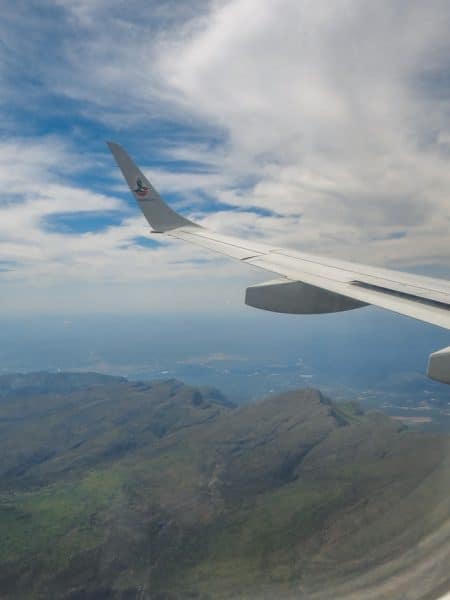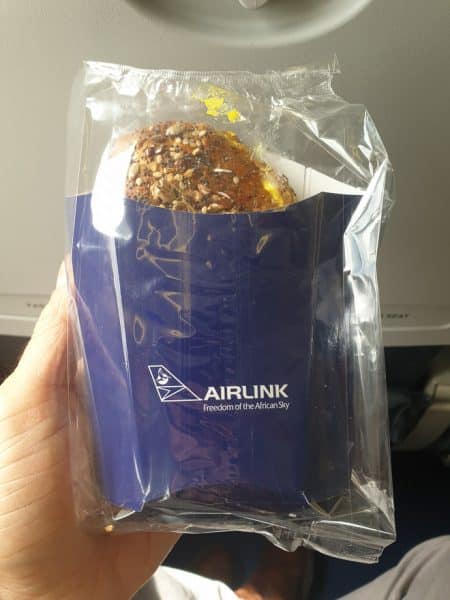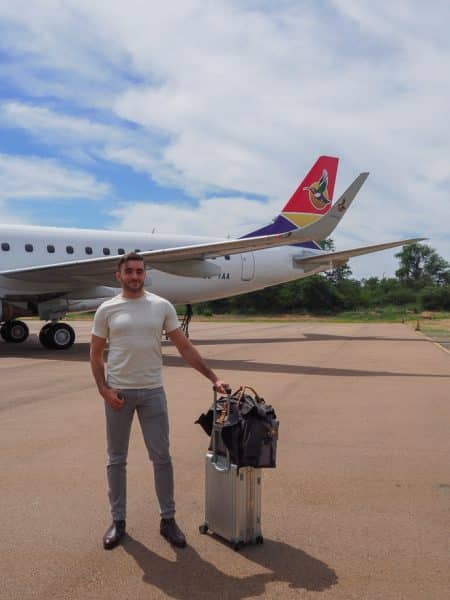 From HDS to Sabi Sands we paid 2200ZAR for a 90 minute private transfer from Sable Tours.
We were met at the rather chaotic arrivals lounge by a very friendly and professional driver.
He asked for descriptions of our luggage and escorted us to the air conditioned vehicle, where we were offered some water.
We waited in the car as he fought his way through the mob of people to retrieve our bags.
The drive was fairly uneventful at first, although it was really interesting hearing about local life from our driver.
Apparently the fences around the private game reserves are strong but poachers sometimes break through them.
This means that every now and then a lion or buffalo will make its way into the local towns!
Once we got into the game reserve itself, the drive became a lot more interesting, with herds of springbok and zebras popping into view all around us.
Things got decidedly more interesting once we were around ten minutes from Silvan though as our driver said that we had to be extra careful because the bull elephant up ahead of us could get aggressive…
---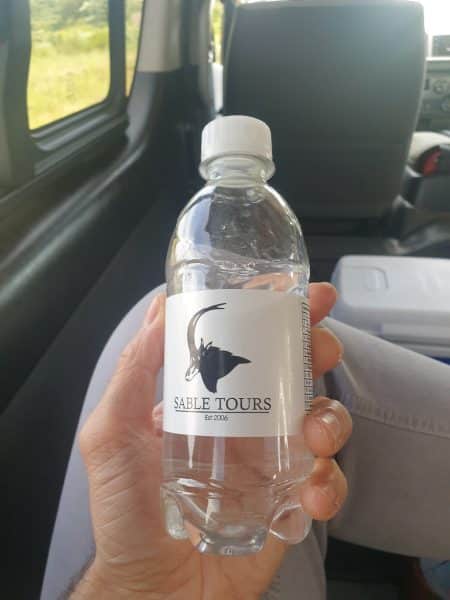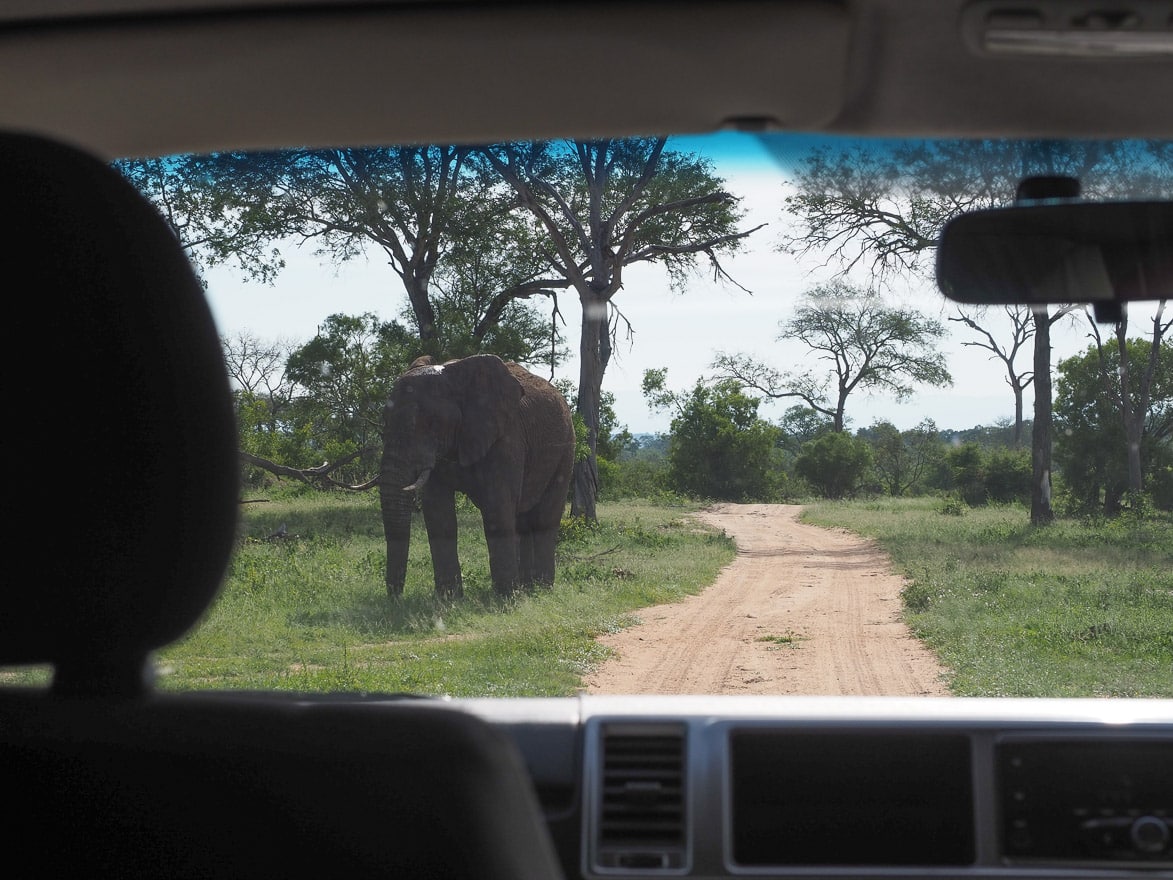 At this point one of the defining moments of this trip took place.
Kamara exclaimed, "What's going on? There's something wrong with his leg…oh."
Our driver Phillip who had been a consummate professional up until this point couldn't help but laugh. "That's not his leg. This is how we can tall he's in musth and must be approached with caution."
Clearly the elephant was even more excited to be here than we were.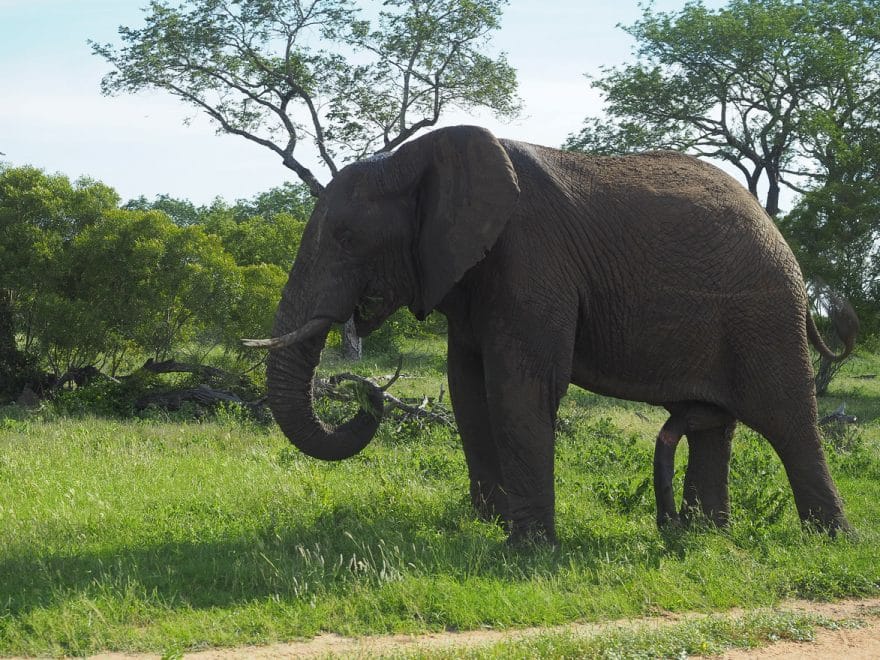 After ten minutes or so the elephant moved off into the undergrowth and allowed us to pass… by which point we'd just about stopped laughing at Kamara's leg comment.
[Editor's – aka Kamara – note: I didn't have a clear view of the elephant at first, okay!)
---
The Lodge
---
Reception Area
As we pulled up to the lodge we were greeted by a smiling welcome party and offered cold towels and a sparkling non-alcoholic welcome drink.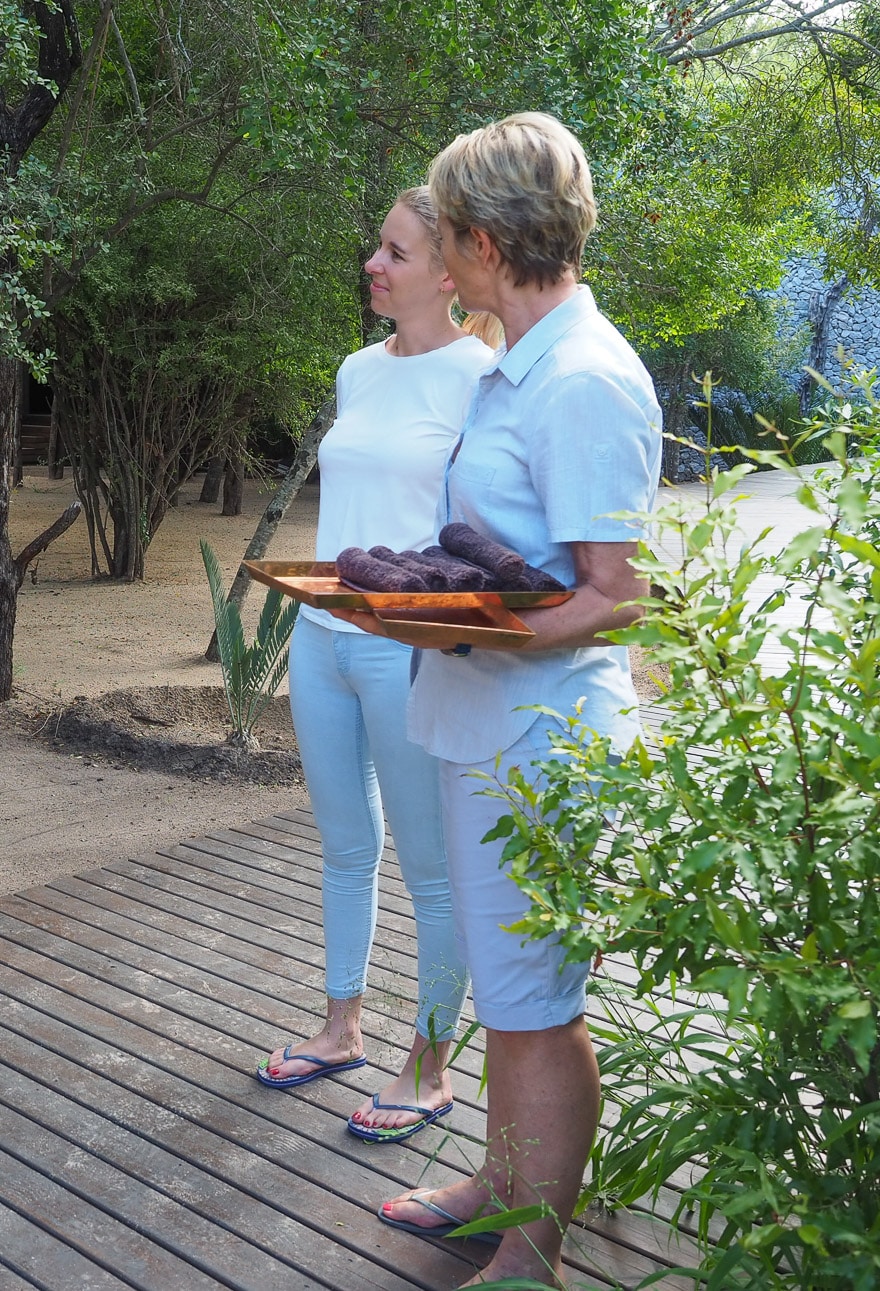 We were then offered a brief tour on the way to our suite, beginning with the reception area and adjacent gift shop.
Having looked at countless different lodges before opting for Silvan I noticed that many of them had a style that very rigidly adhered to traditional expectations of what a lodge should look like:
Lot of animal hides, chandeliers, stonework and brown, cream and beige tones.
Silvan's style is a lot more modern: storm lanterns, succulents, copper accents, reclaimed wood and brightly coloured furniture are all very much en vogue. You'd be forgiven for thinking that such current design elements wouldn't work well in the bush but the effect is both elegant and very much in keeping with the surroundings.
The gift shop featured a huge number of locally made arts and crafts and despite the fact that we don't often buy trinkets when travelling, we couldn't resist buying an iridescent stag beetle bottle opener – which currently takes pride of place in our home bar.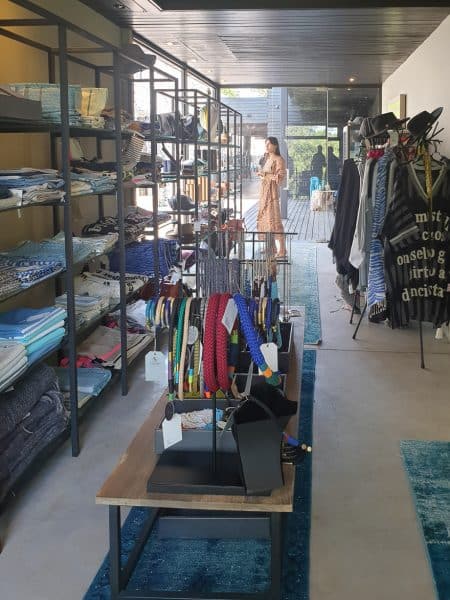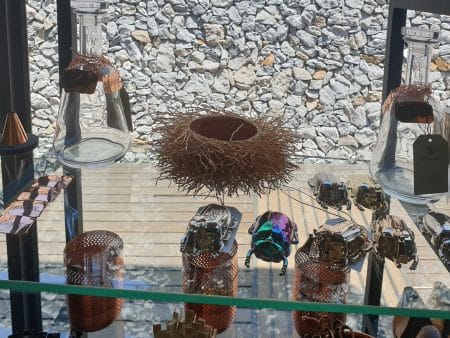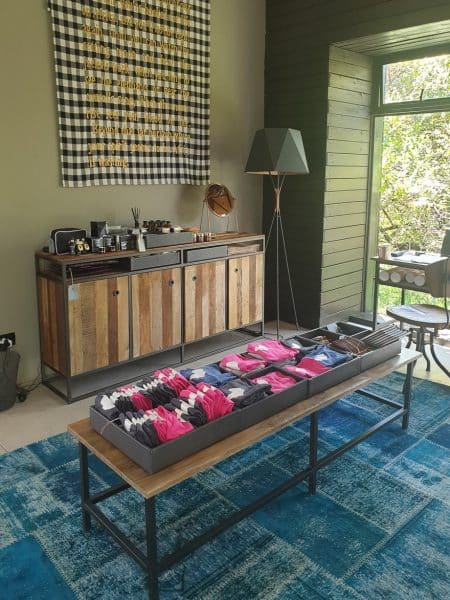 The main public space at the lodge was centred around a courtyard, with the bar on one side and a dining room on the other.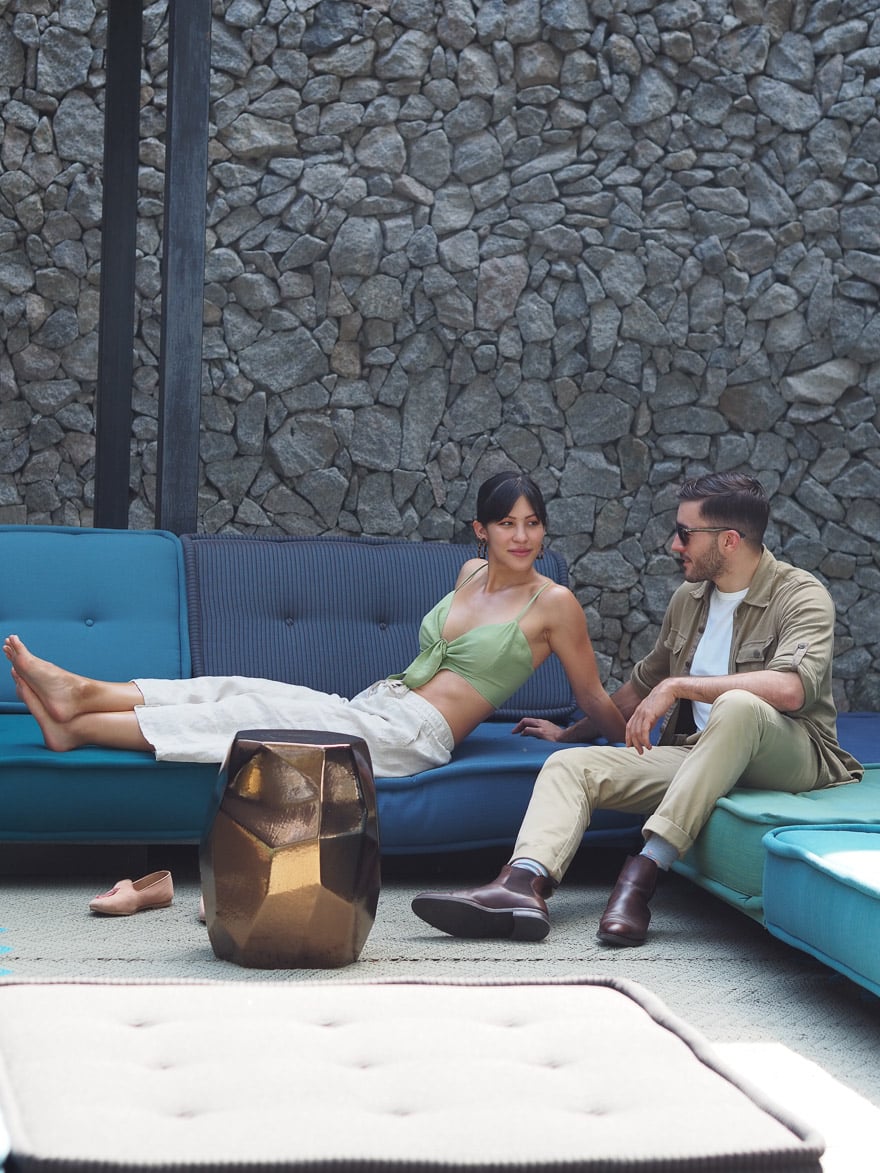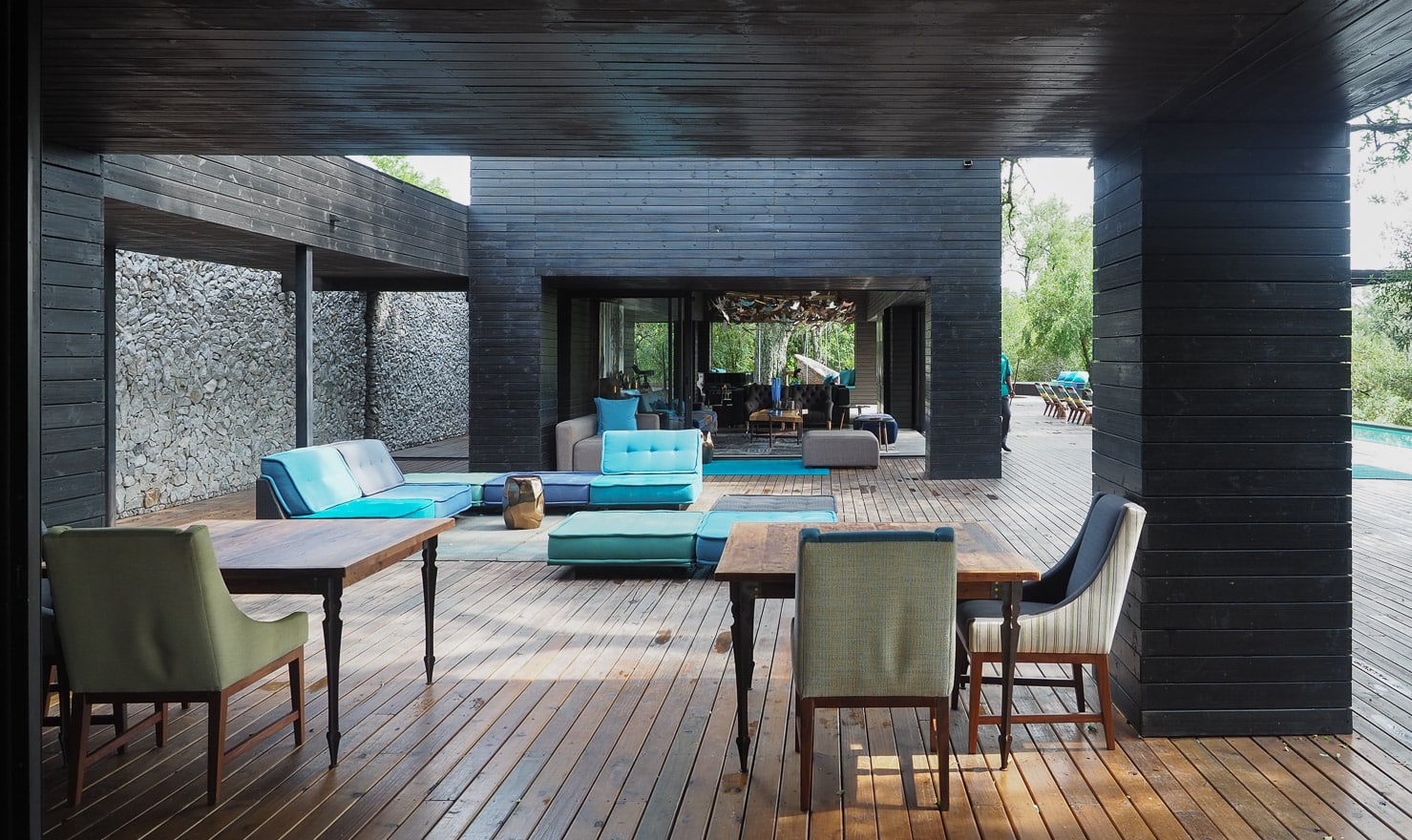 The Bar and Lounge
The bar served as a living room of sorts and it tended to be where people gravitated to in order to ask for snacks or drinks throughout the day.
Aside from the incredible design this lounge area also had one very cool feature: a Swarovski Optik spotting scope. A piece of equipment costing upwards of $3500, giving guests a razor sharp view of the surrounding wilderness.
There was also a grand piano available for guests who wanted to tinkle on the ivories between game drives.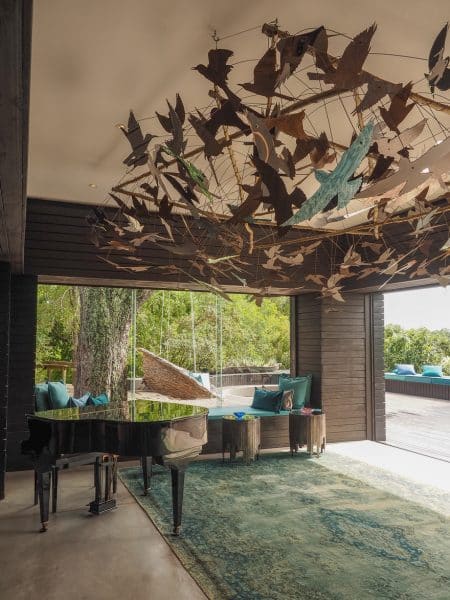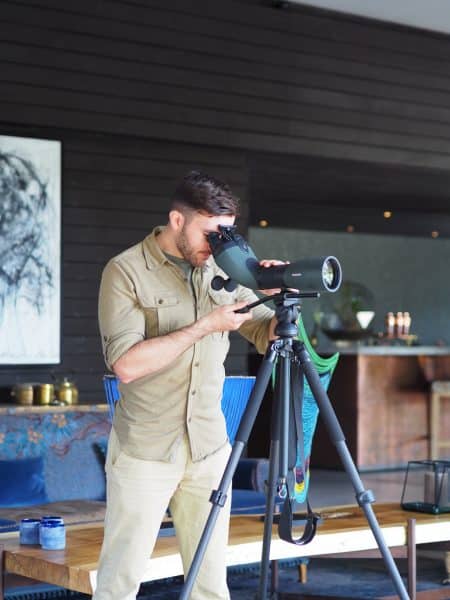 Just around the corner from the bar was the photo studio/ library. Here there were iMacs on which to edit pictures as well as a photo printer capable of printing all the way up to 39″x26″! The printing didn't come cheap though, with the smallest size costing around $38 and the largest size costing an eye watering $165.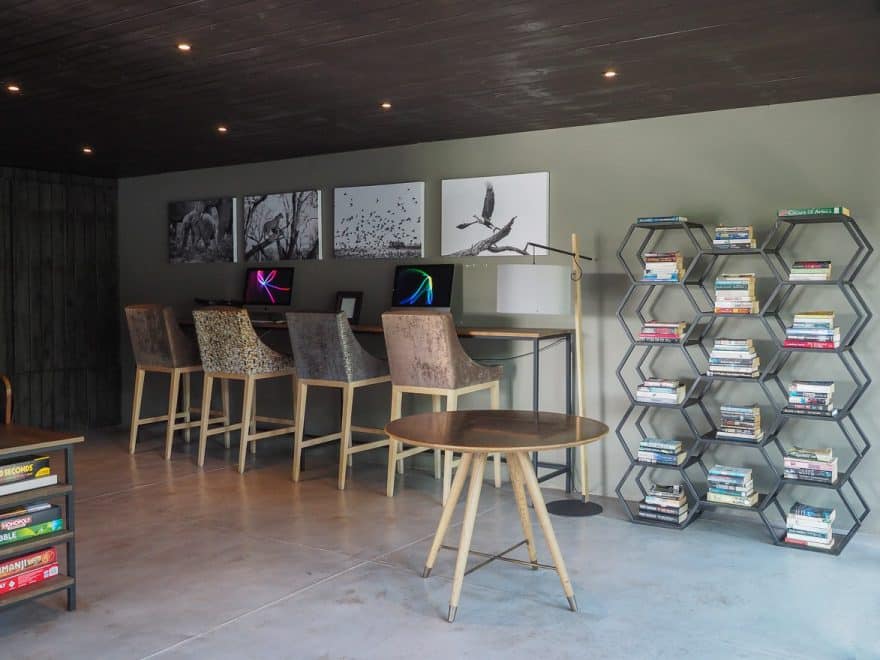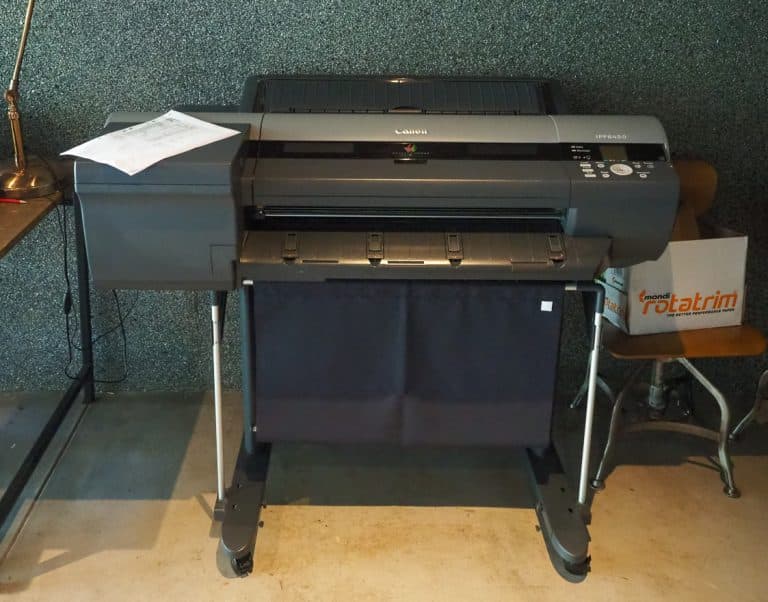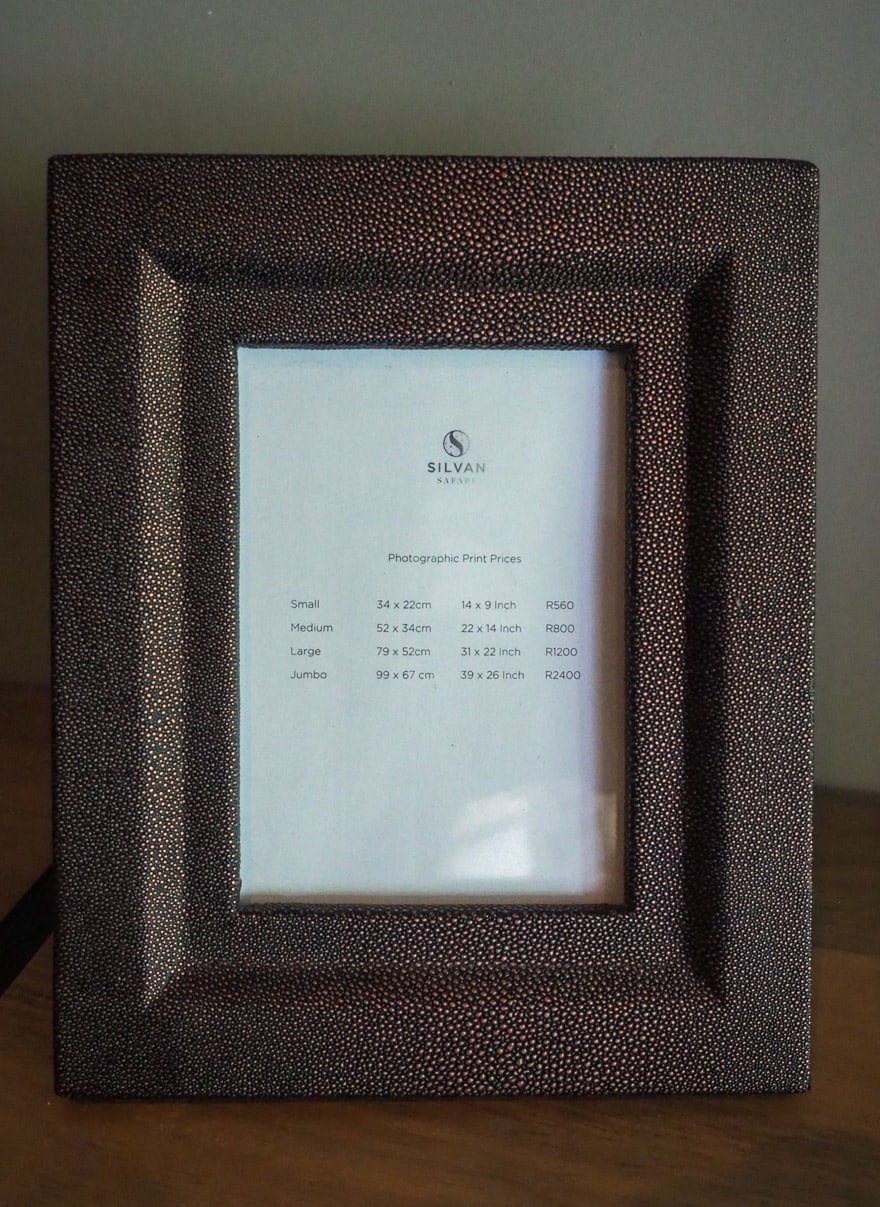 The bar itself may have been understated but the collection of over 30 gins was anything but. The lodge even provides guests with a bingo style list of gins, so you can keep track of which ones you've tried throughout your stay.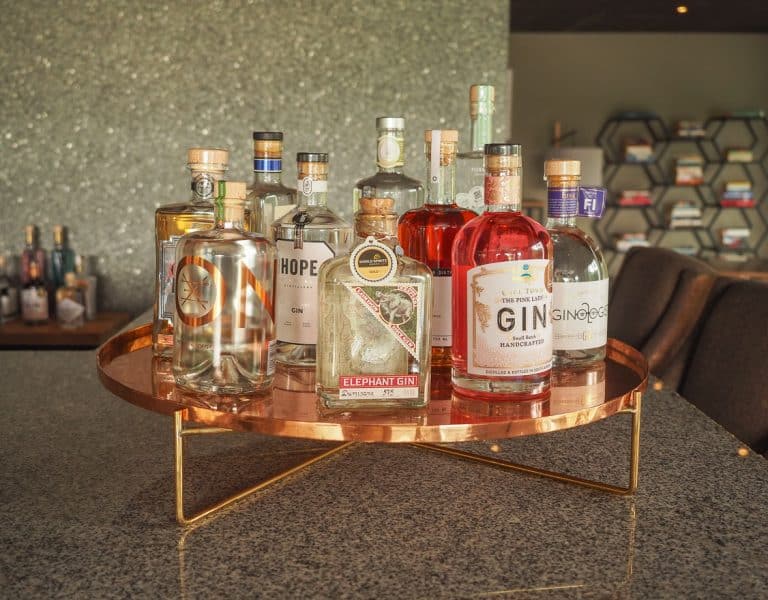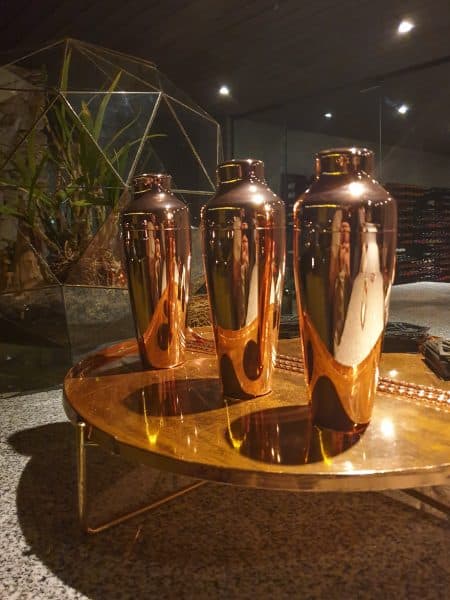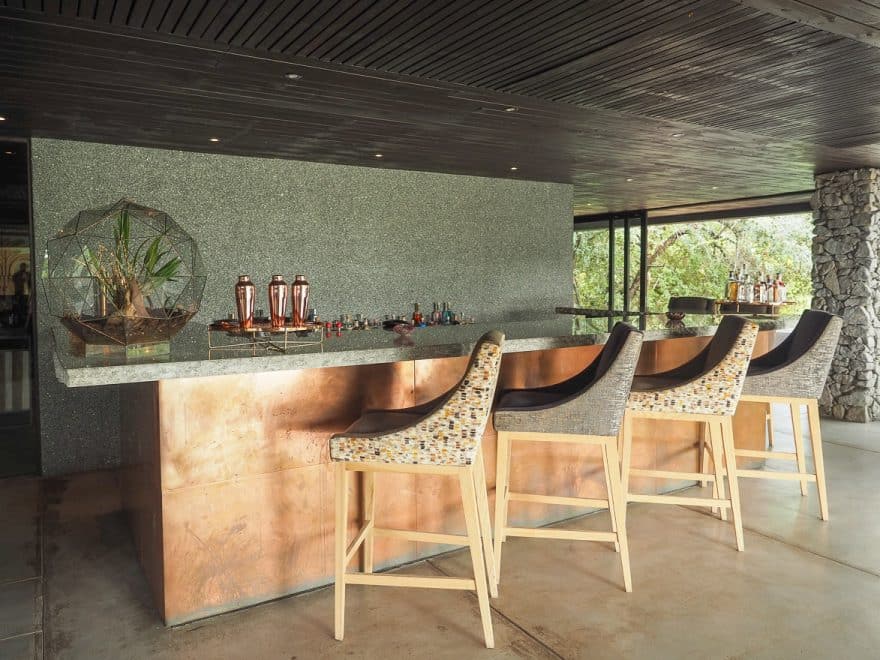 Swimming Pool
Just outside the bar was an infinity pool overlooking the South African bush, a fantastic spot for sampling the gin collection on a quiet afternoon.
It's hard to overstate the sense of total peace and tranquility here. Being surrounded by the sounds of nature with no roads (and no boat traffic!) anywhere nearby is something of a rarity in the modern world.
As we were being shown around we were even lucky enough to spot a herd of elephants by the pool, a truly magical welcome to Silvan!
Adjacent to the pool was a fire pit with an oversized swinging chair. On our February visit it never got cold enough for the fire pit to be put into use though.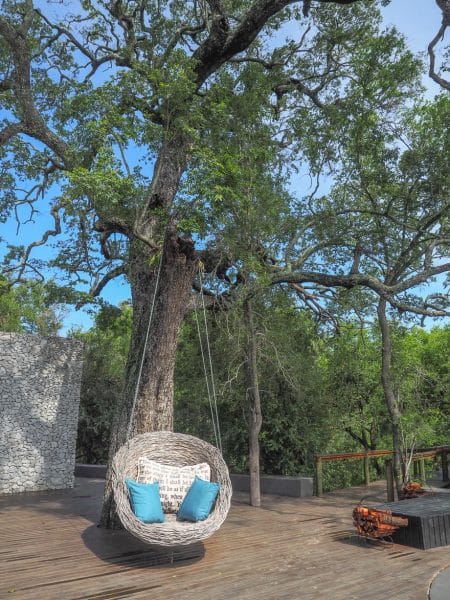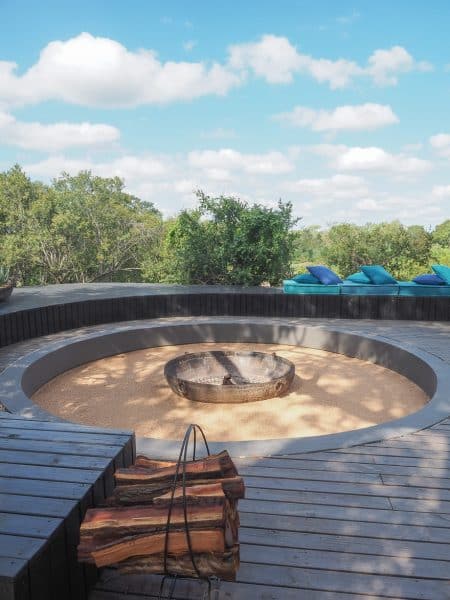 ---
Tree Wisteria Suite
---
Silvan is a very intimate lodge with only six suites, three on either side of the main building.
Having looked at the videos and descriptions of all the suites online we had our hearts set on the Tree Wisteria Suite. The colour scheme appealed to us more than the others and the layout of the outdoor deck seemed to be the best of all the suites, with an infinity pool looking right out into the bush.

As we were initially escorted to our room we were warned of a couple of potential dangers. We were advised to never walk alone at night, ensuring we always called for a guard to walk us to and from the room.
Leopards are relatively commonplace in Sabi Sands and one particular female is very fond of the lodge, having been born nearby and viewing it as her home. The other thing we were told to do was to ALWAYS lock our room doors. Not because of leopards, but because of baboons.
Apparently there have been instances in the past where a troop of raucous primates has gotten into one of the suites and helped themselves to the extensive minibar, including the copious amounts of liquor, absolutely destroying the room in the process.
It can take days to clean up after a baboon party. Guns 'n' Roses in their prime weren't a patch on what the baboons get up to…
Room Tour Video
View this post on Instagram
Outdoor Deck
The front door of our suite was located on the enormous outside deck, a very impressive space in which to relax during the day.
Once we were here it honestly felt like we were the only people in the world, with nothing but wilderness surrounding us.
Although it got hot during the day there was plenty of shade, both from the surrounding trees as well as the solid roof above the thickly padded chaises.
Of course we could always have a dip in our plunge pool whenever the heat got too much.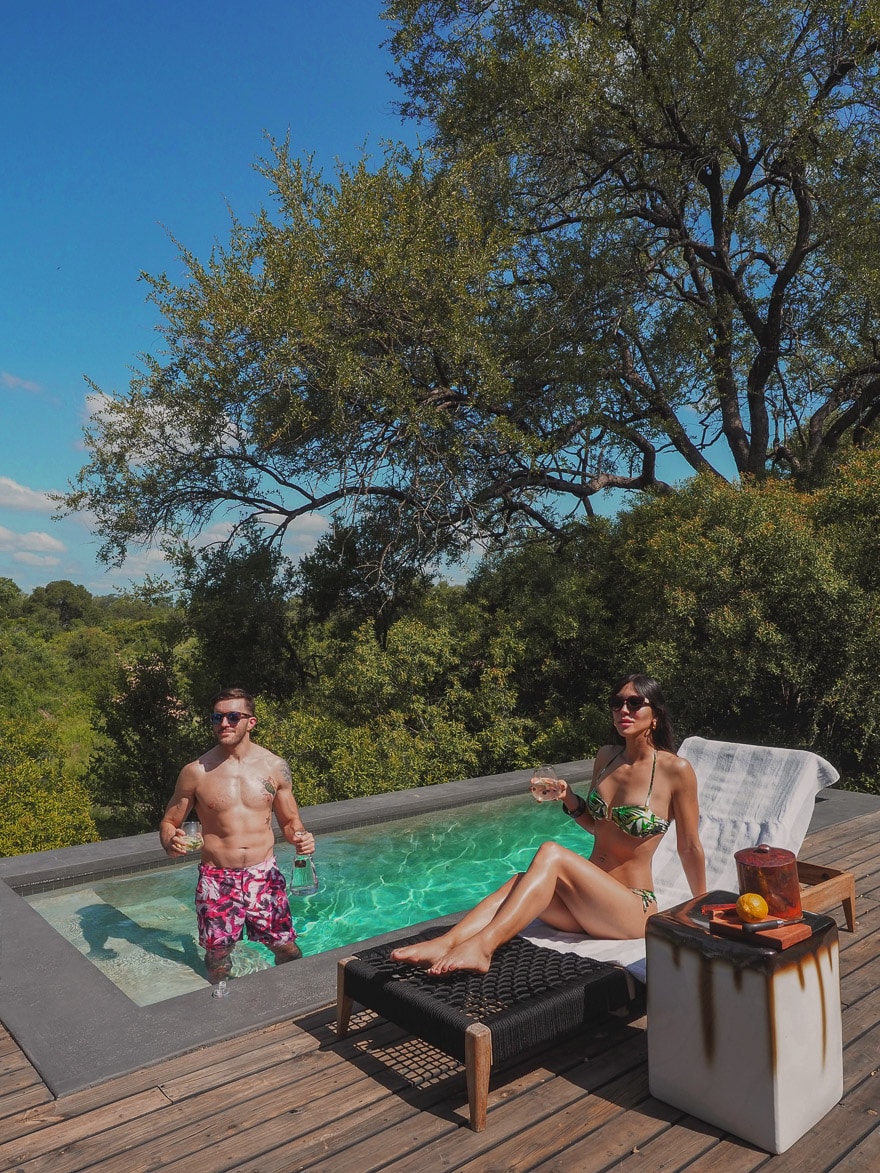 There was also a large outdoor shower immediately outside the bathroom. I don't know about you but given the option I'll always use the outdoor shower, whether I've just had a dip in the pool or not.
Showering outdoors is one of life's simple pleasures that never gets old (although once again we had to be 'baboon conscious' and never leave bathing products outside unattended).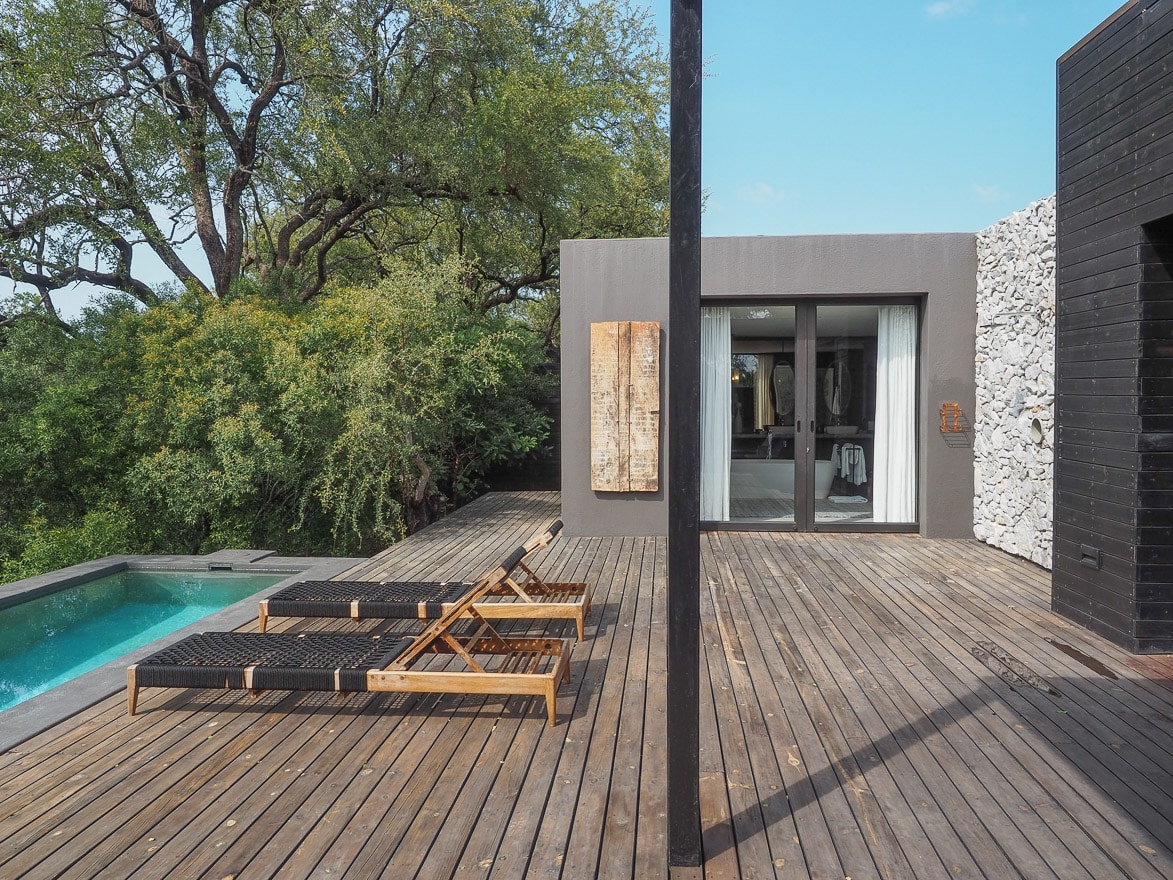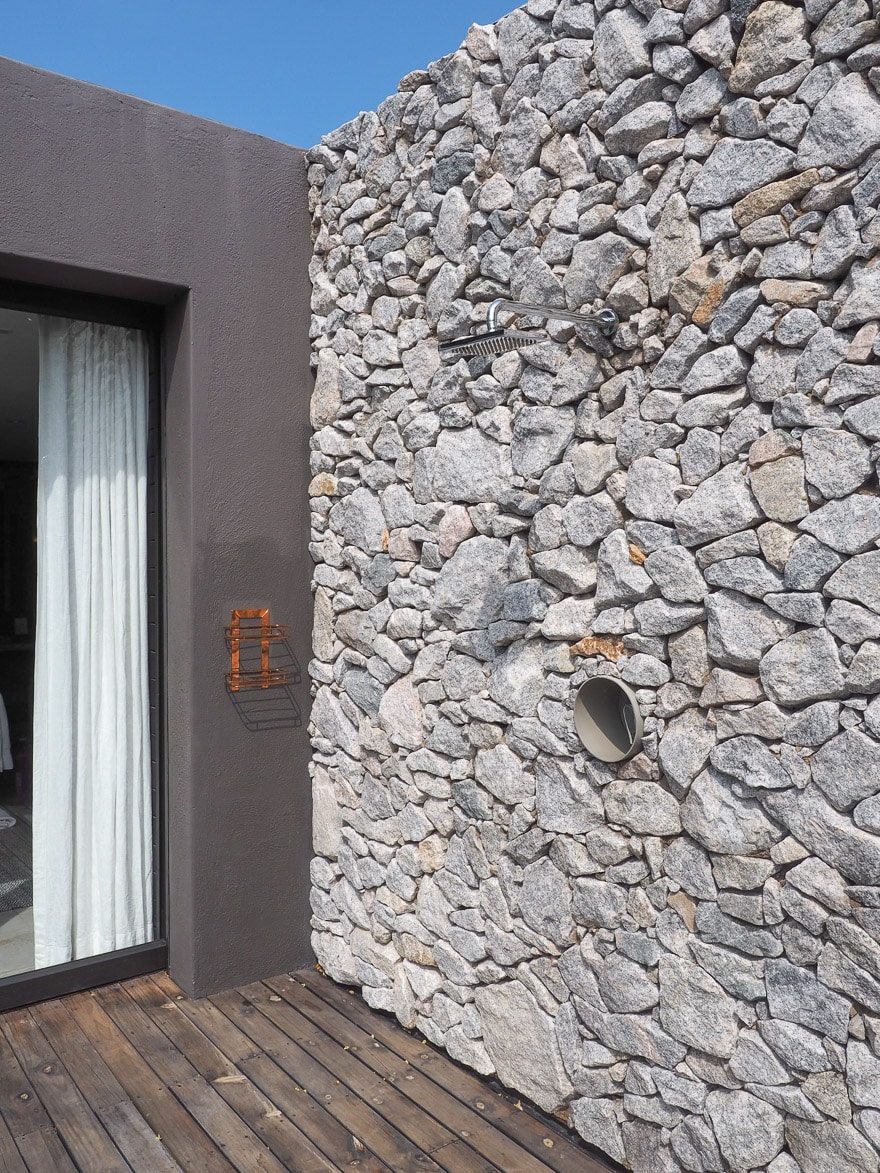 Bathroom
On the other side of the glass doors was a hugely spacious and luxurious bathroom.
The monochrome colour scheme was very elegant and the amount of space was incredible. Everything was so well thought out, with the large rug and lounge chair ensuring that the bathroom felt cosy rather than cavernous.
We were provided with both wet and dry dressing gowns, the former featuring a thick waffle knit to soak up water and the latter having a silky and soft feel, perfect for lounging around the room in the evenings.
Bathing products were Africology branded and had a fantastic smell and texture.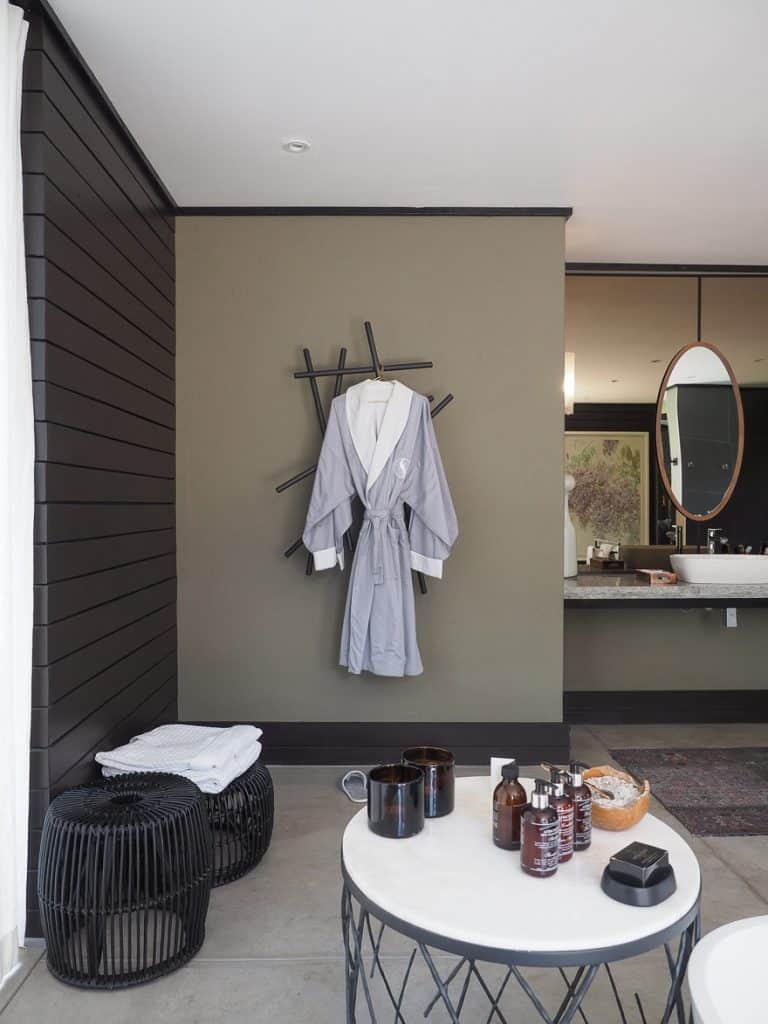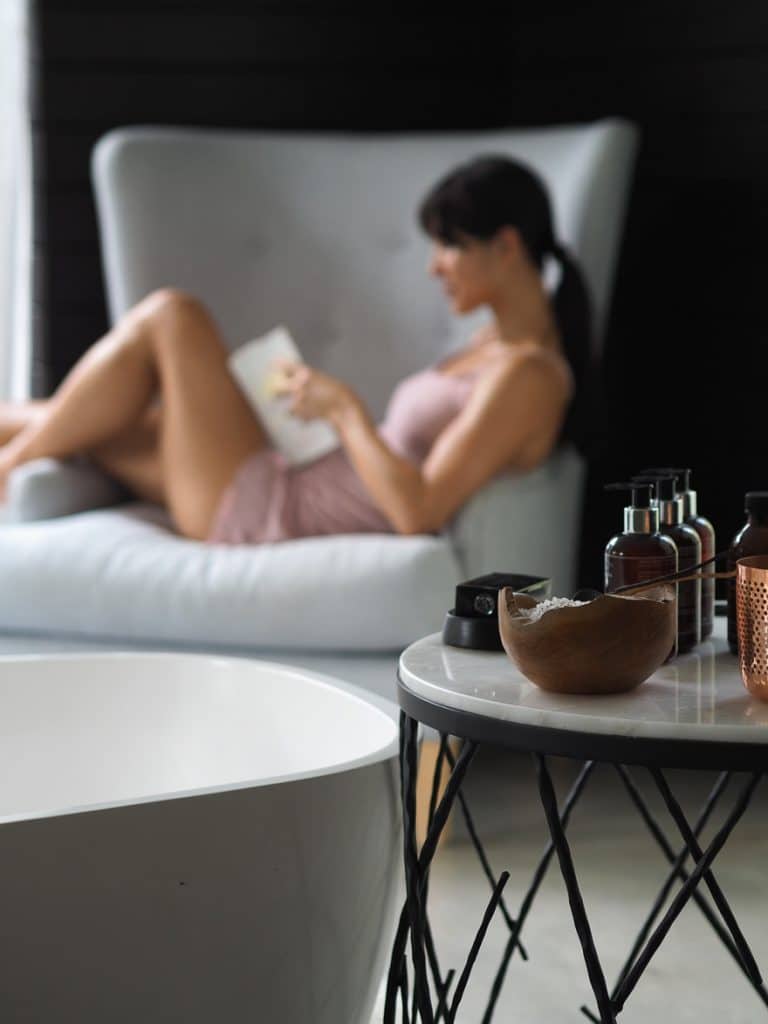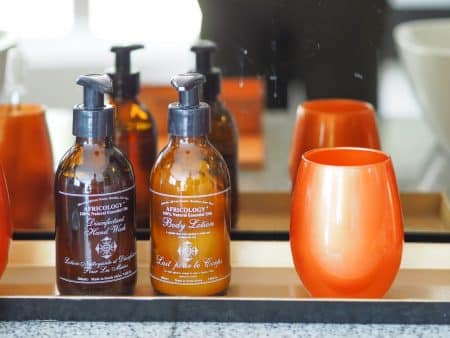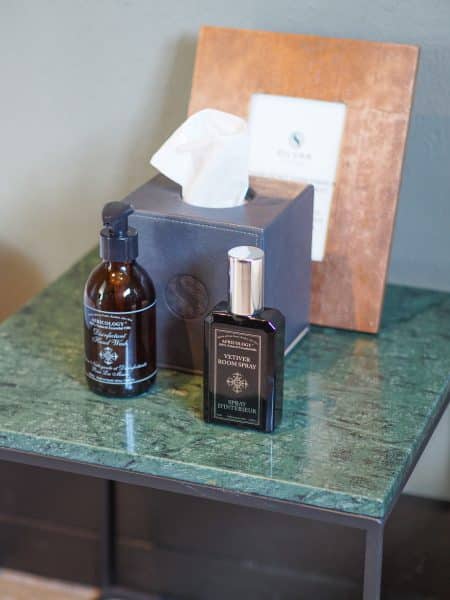 At the far end of the bathroom was a dual open plan shower, which is something I don't think I've ever seen before.
If you're pressed for time and both need to shower before a 5am game drive I guess having two showers can slightly speed up the process of getting ready (since the outdoor shower is off limits when it's dark outside).
Next to the shower were the dual sinks, which featured ample counter space and a beautiful selection of containers and pots for arranging our toiletries.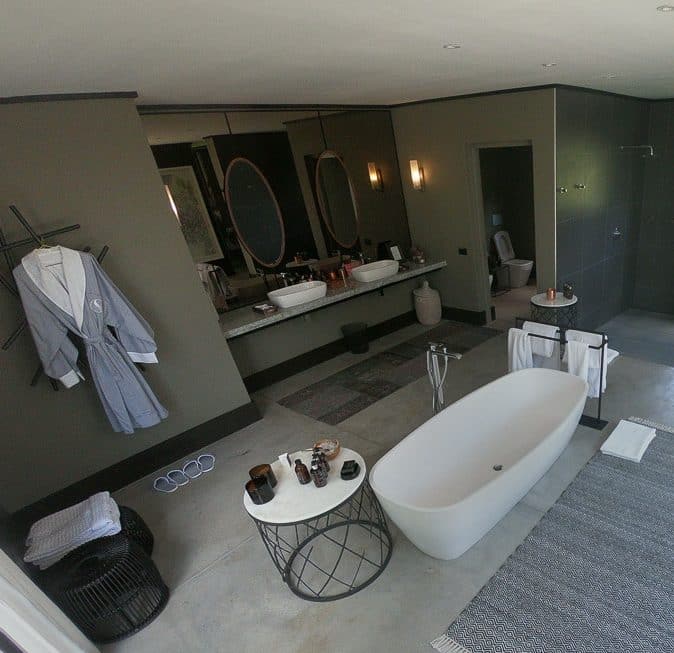 There was a bidet in addition to the toilet and there was even a green marble table with tissues, sanitiser and room spray between the two. As you sat on the toilet you could contemplate the nature of existence whilst staring at the wall hanging….or maybe just light a candle.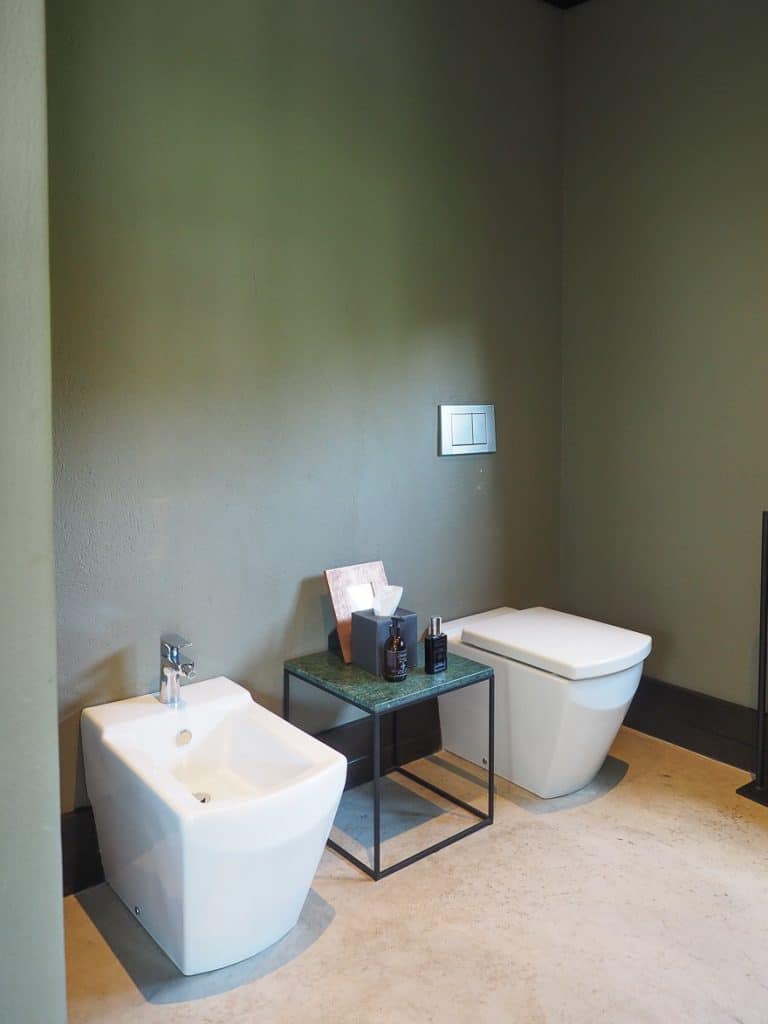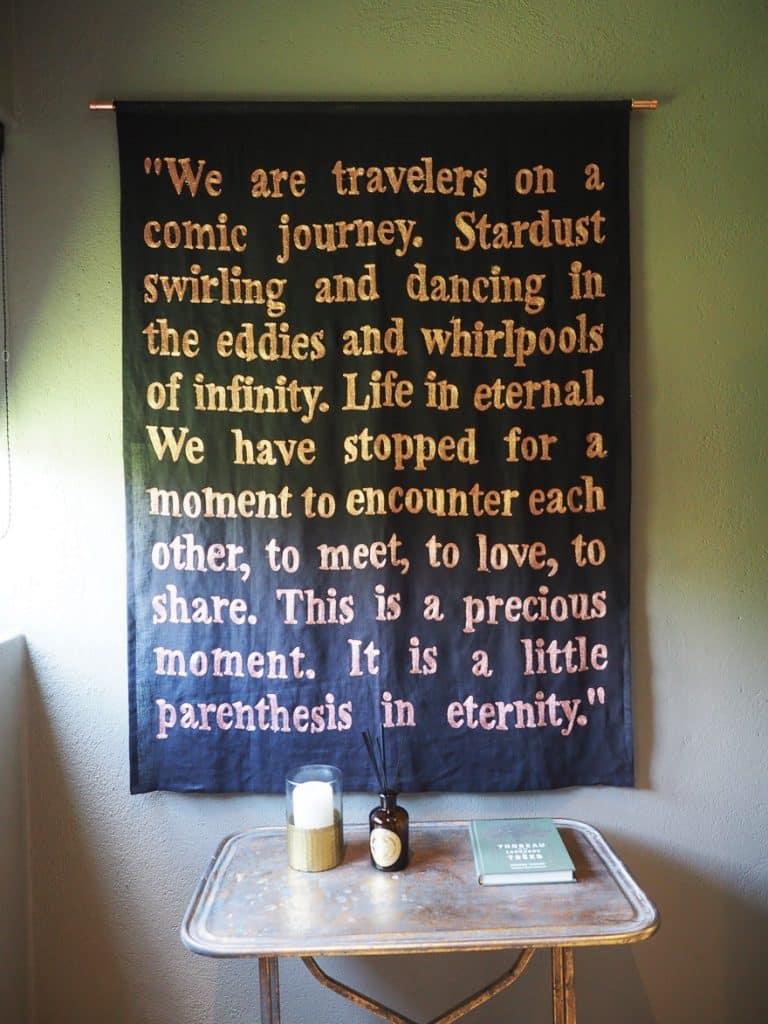 Wardrobe / Workspace
There was an extensive area leading between the bathroom and the bedroom. On one side was a multi-tiered rack that looked like it belonged in a high end boutique and on the other was a super long desk with plenty of natural light, power sockets and enough space in which to open multiple suitcases.
Once again there were all manner of trays and boxes made of materials like shagreen and copper, that really elevated the overall feel of the space.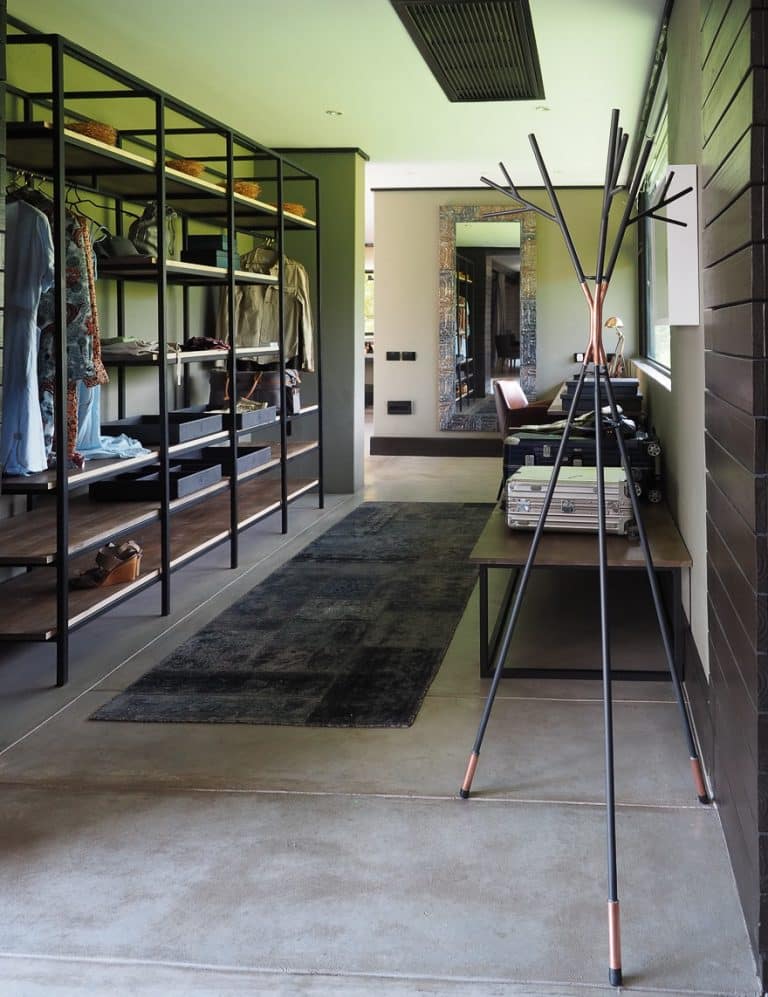 There was an iPad with which to control the music and blinds, although lights were operated in the traditional way (with very well labelled switches).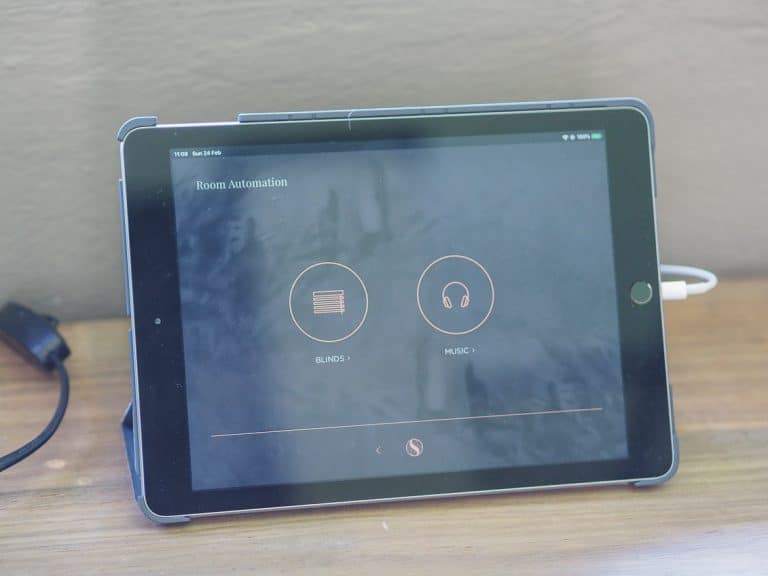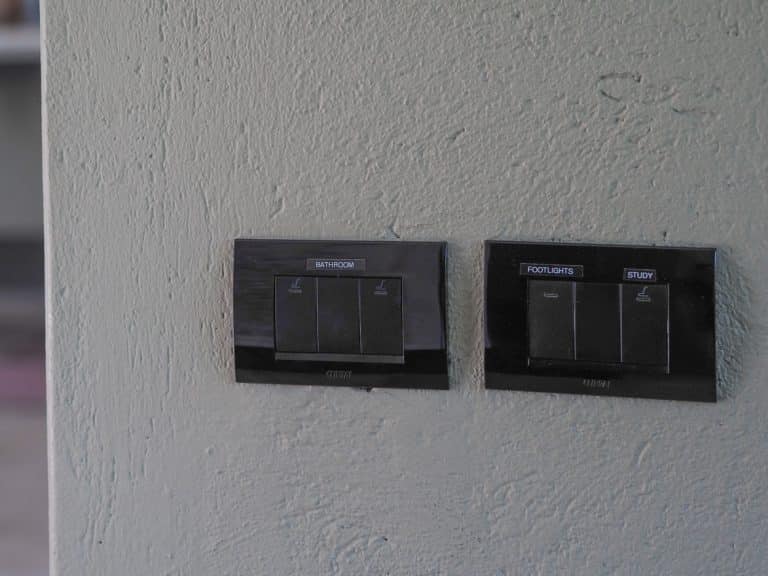 There was also an extensive set of colouring pencils and paints, should you feel inspired by the natural surroundings.
Bedroom
The dark colour scheme gave a cosy feel to what was a very large bedroom. So large in fact that it incorporated not only the bed but a dining table, a full bar, a living room and a log burning fire!
Much like the public spaces at the lodge, I absolutely loved the decor here.
There is nothing kitsch or Jumanji-esque about it – it feels very modern, very luxurious yet also clearly reflects a local style.
They didn't just take modern city decor and put it in the bush, some real thought went into this.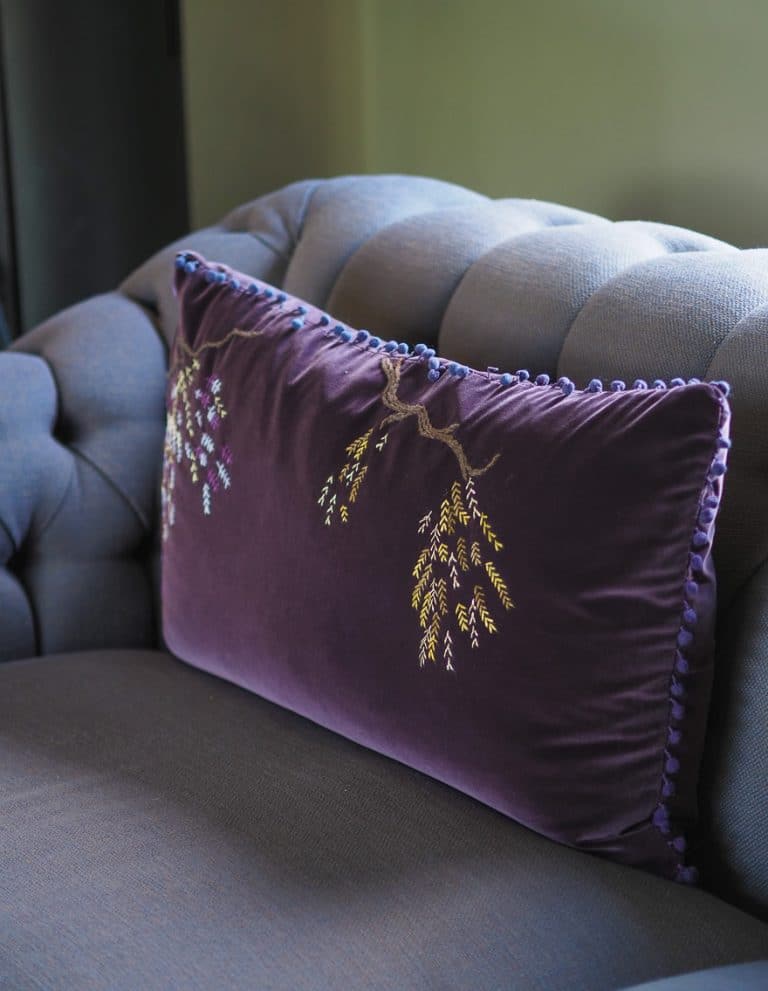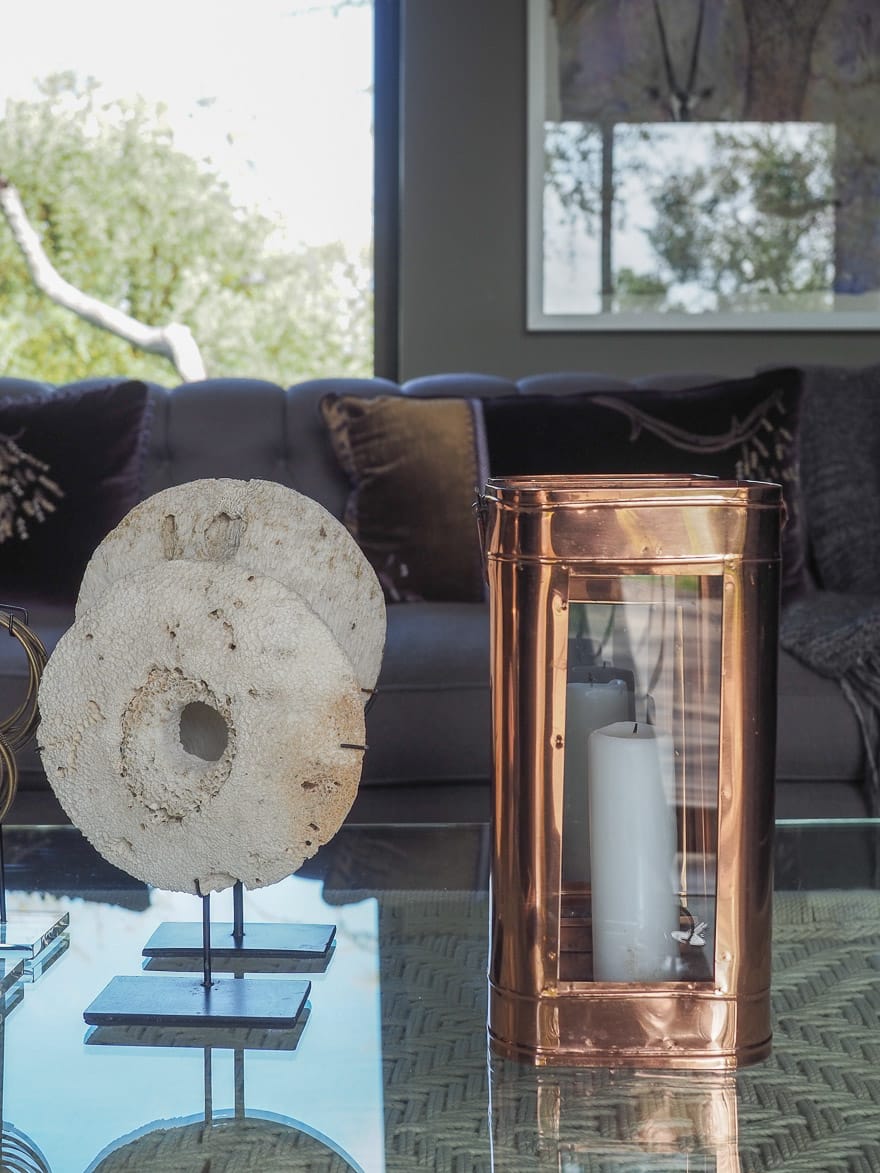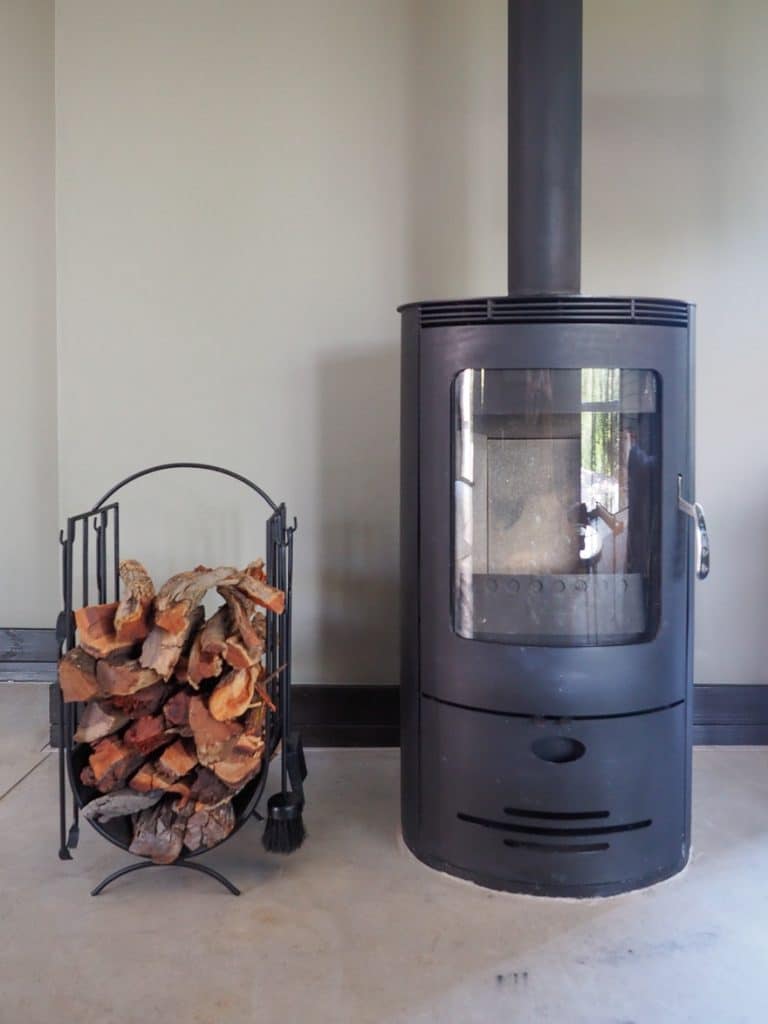 The four poster bed felt supremely luxurious with mosquito nets set on rails and enveloping the area past the bedside tables and a purple velvet ottoman at the foot of the bed. If you've ever had to fumble around with a mosquito net tightly pinched around your bed, worrying about how to access your phone or a glass of water in the night, you'll appreciate this design.
The bed itself was very comfortable indeed and thankfully the room had full blackout blinds, meaning that it was easy to doze into a midday nap: something of a necessity with the 5:00am wakeups for game drives!
In addition to the overhead lights and reading lights, each side of the bed also had a master light switch, a local power socket and a USB charging port. At the foot of the bed, beyond the ottoman was a small table, where an amenity kit had been presented for us.
The amenity kit was the perfect example of all the small details that Silvan gets so right. The natural citronella mosquito repellent and the SPF were both very handy on game drives.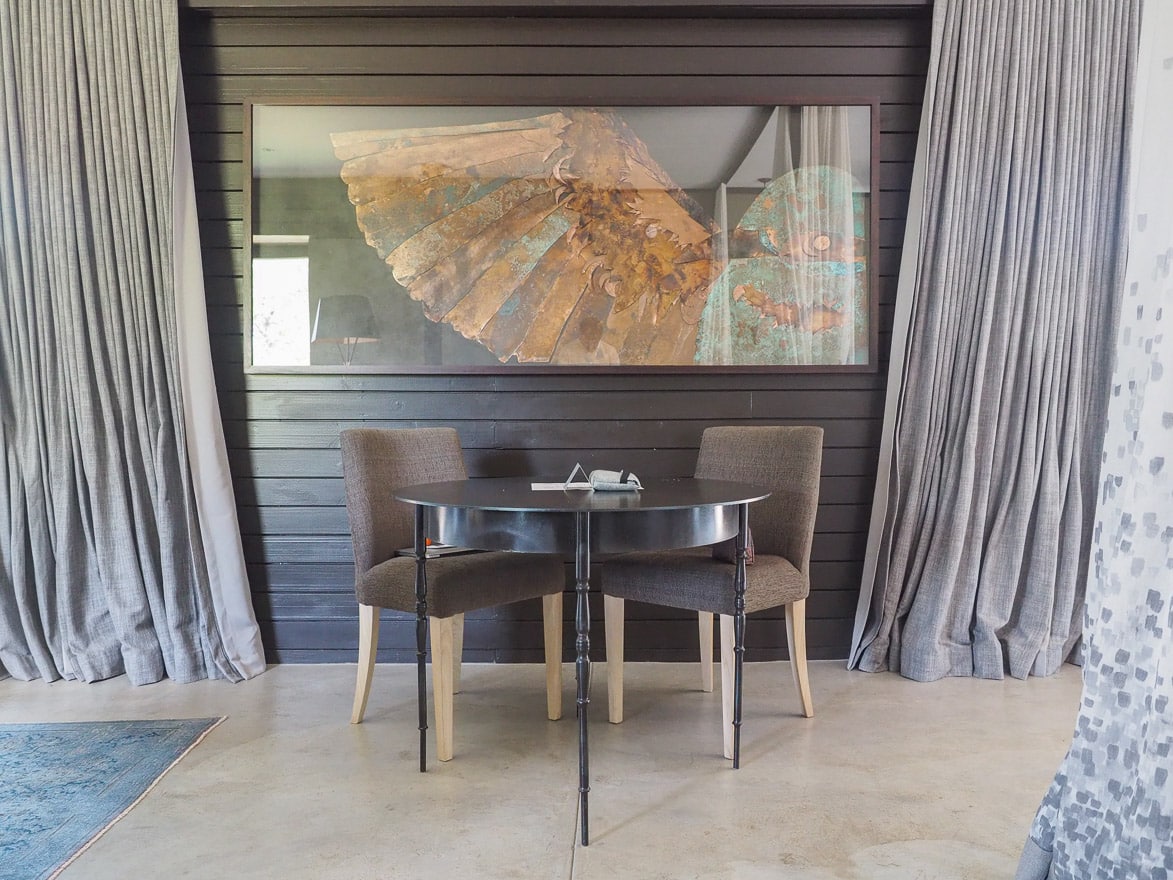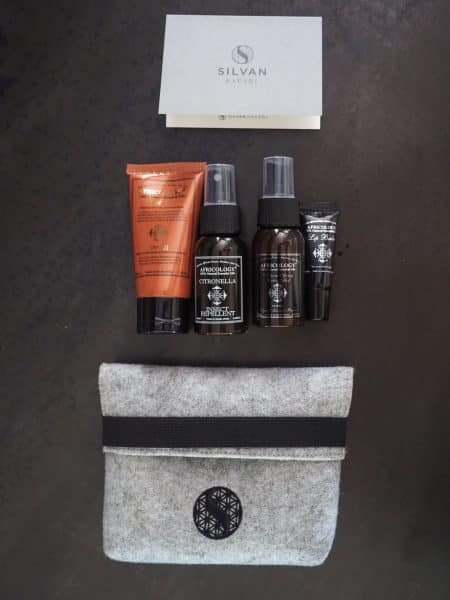 Since the Silvan experience is all-inclusive, we were provided with an enormous complimentary minibar. Not only did we have a generous selection of snacks and drinks at our disposal, the presentation was absolutely superb.
Custom decanters, a copper ice bucket, hand blown glass ornaments and locally fired earthenware. Once again, every tiny detail had been taken into consideration.
The only minibar I've ever encountered that supplied complimentary droewors is also my favourite…coincidence?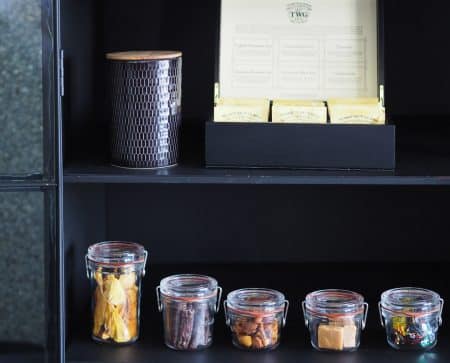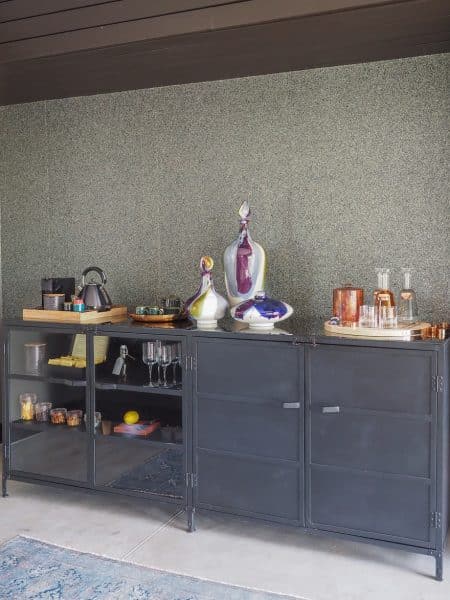 There was even a single enormous lemon sitting on a chopping board, waiting to be used as garnish for a homemade G&T (requests were gladly taken if you wanted to fill your decanter with a specific gin from the list).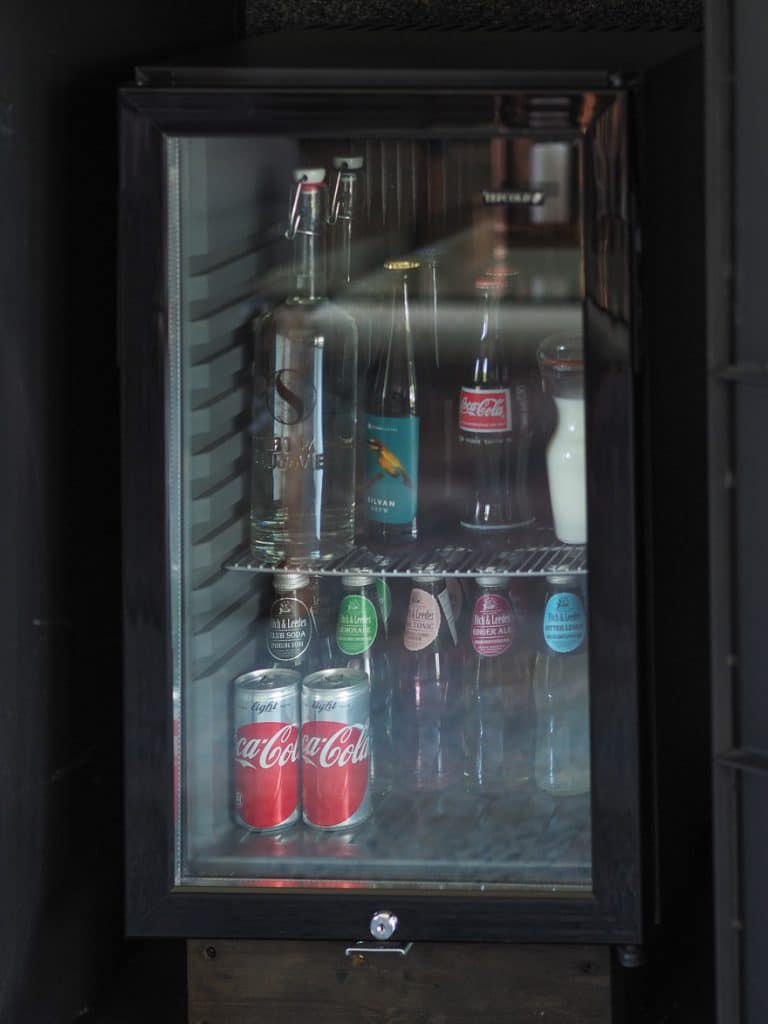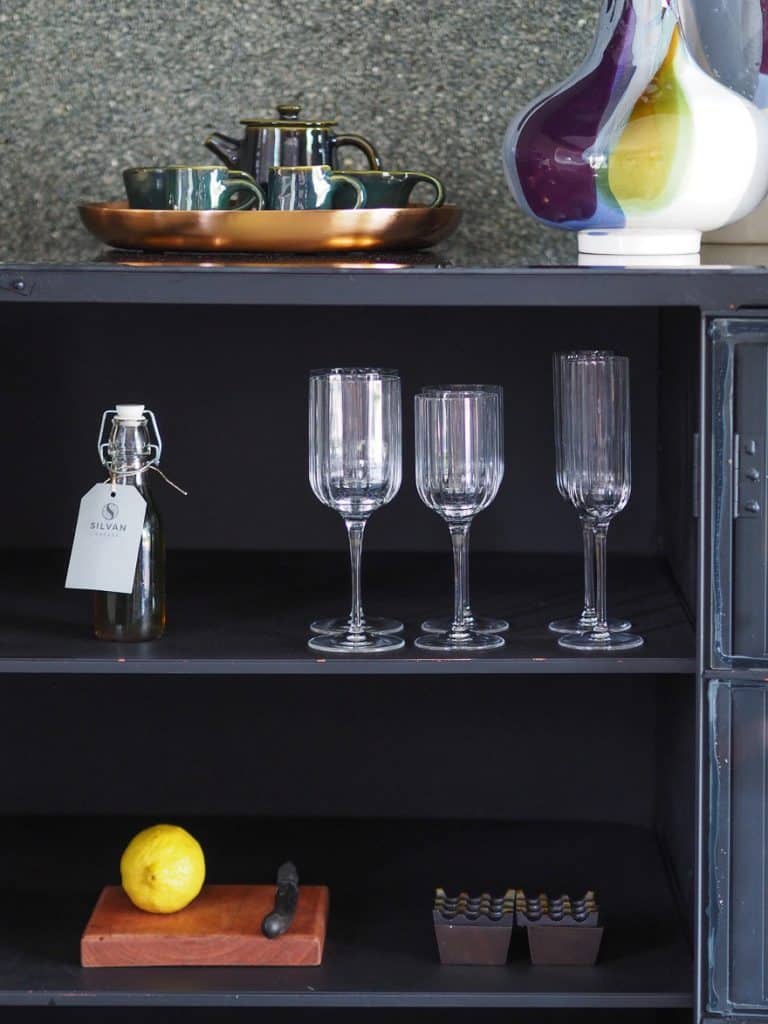 ---
Food and Drink
---
The minibar was just the tip of the iceberg when it came to food and drink at Silvan.
I have never had so much to eat and drink in my life as I did over the course of 3 nights here. If you've ever had aspirations of eating like a Hobbit, you will be in heaven here.
5:30am Pre Breakfast
After a 5am wakeup we would be escorted to a still dark dining room to serve ourselves tea, coffee and a selection of freshly pressed juices.
The juices were always fantastic, with the one containing beetroot being my particular favourite.
There wasn't much in terms of food at this stage (I was still stuffed from dinner at this point) but fruit and rusks were always on offer.
7:30am Bush Breakfast
Midway through the morning game drive, once the sun had risen and warmed things up a bit, we would stop for a quick bush breakfast. Our guide Murray and tracker James would lay out a display for us on top of the Land Rover.
They offered us freshly brewed tea and coffee, hot chocolate or Murray's favourite 'bush mix' – a delightful concoction combining coffee, hot chocolate and Amarula liqueur.
A copper tin filled with pastries complemented the drinks offering.
9:00am Breakfast
This was the first proper meal of the day and it was an absolute feast. Returning to the lodge after the morning game drive we would be greeted by the sight of all the tables laid out with huge spreads of pastries, granola, juice, fruit and preserves.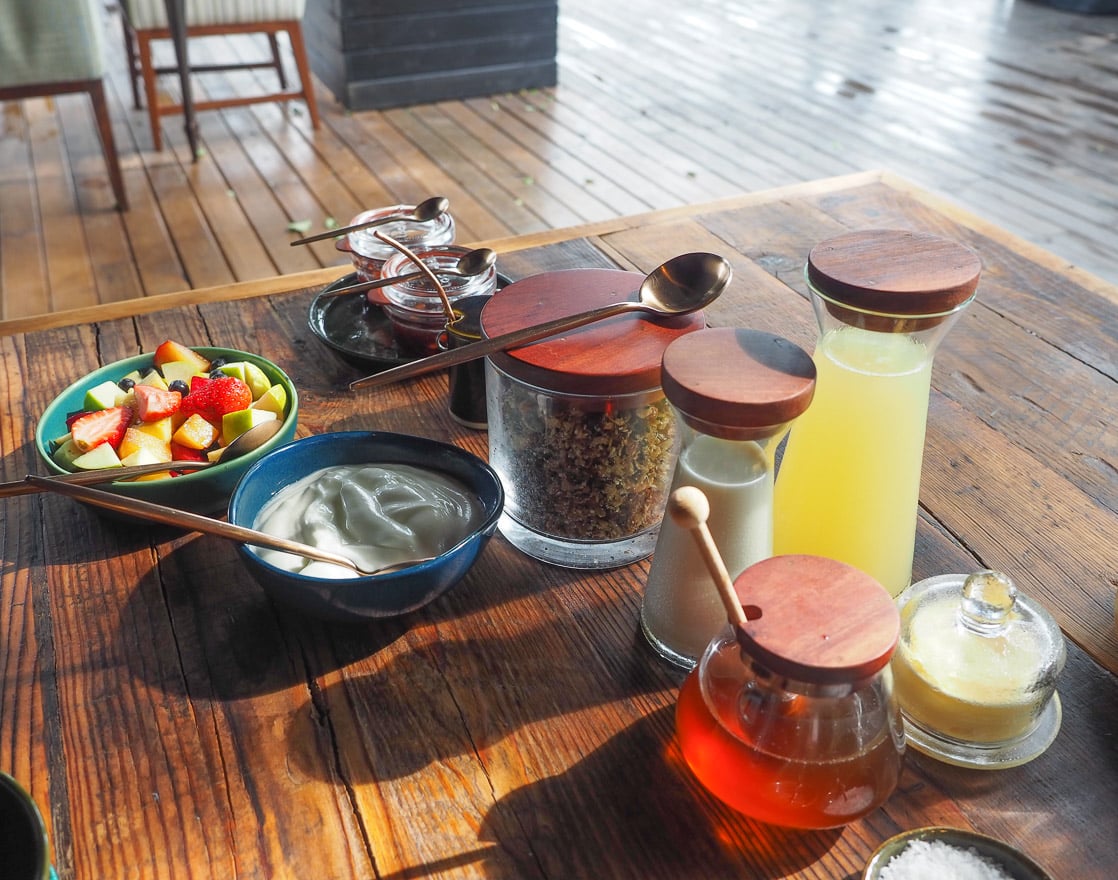 We had one rainy morning where breakfast was served indoors, otherwise we took the opportunity to eat outside under the shade of the trees.
Service was absolutely superb throughout our entire stay and staff immediately memorised our morning coffee orders so that by day two they came out almost instantly.
All types of internationally recognised coffee were expertly made, with correct milk and foam ratios observed and coffee strength always duly observed.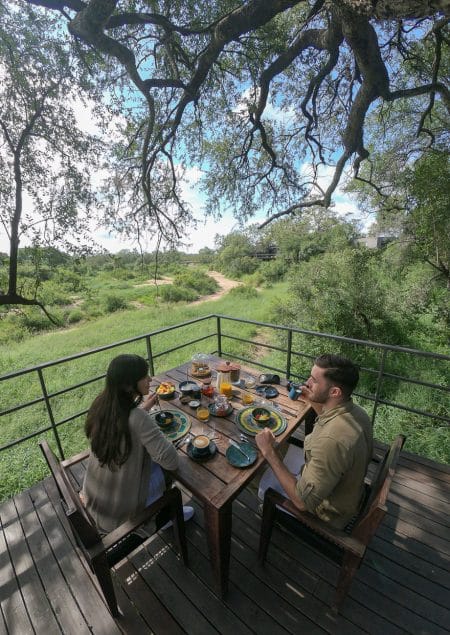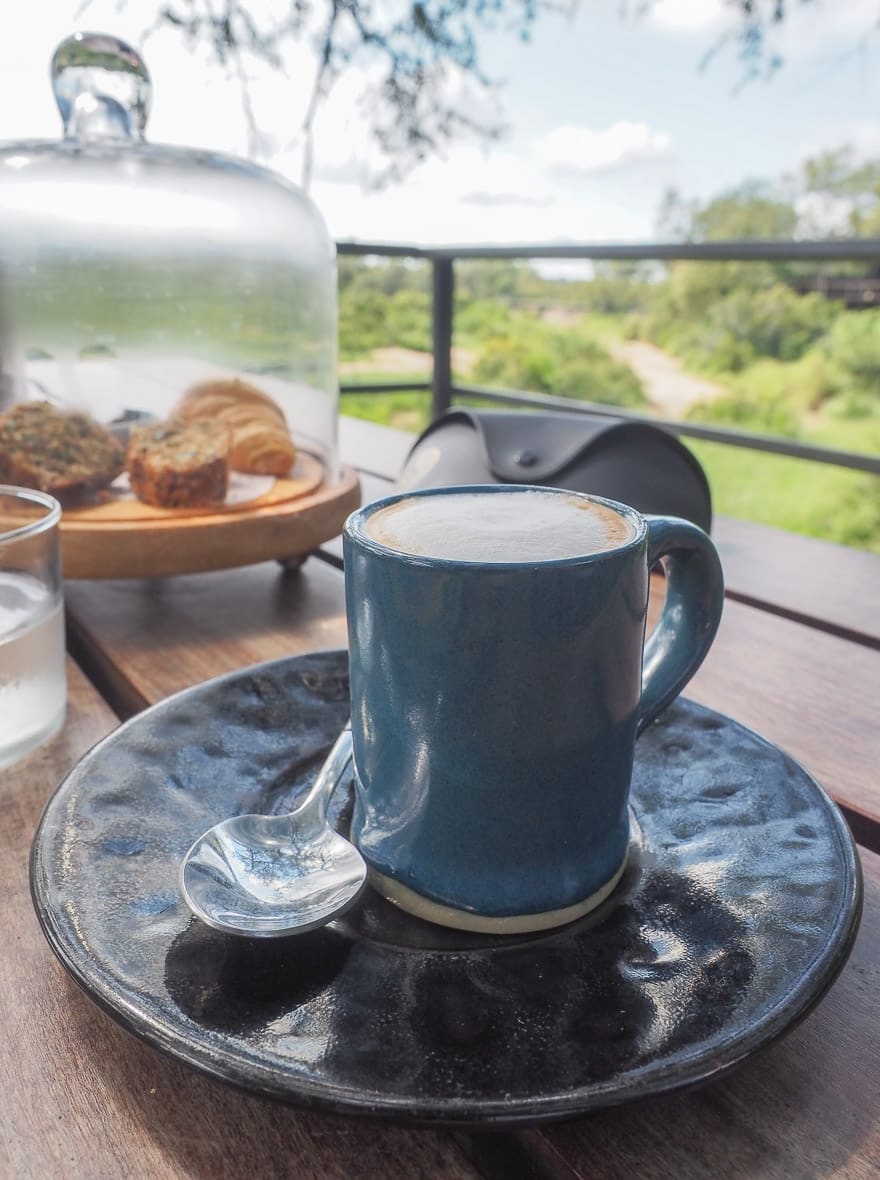 The service was so good that they would even bring over a special stool for our safari bags and camera equipment, when they brought over the menu.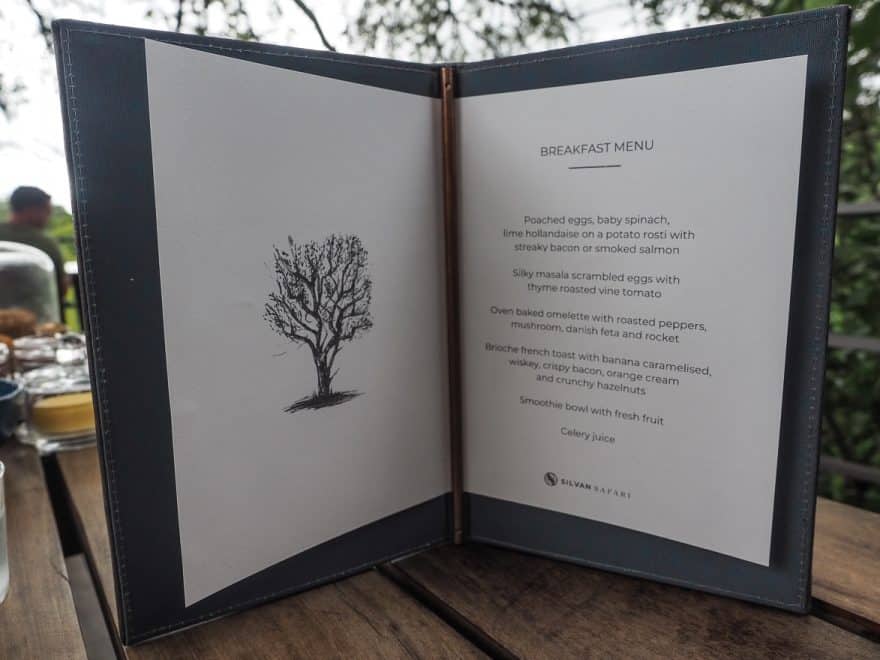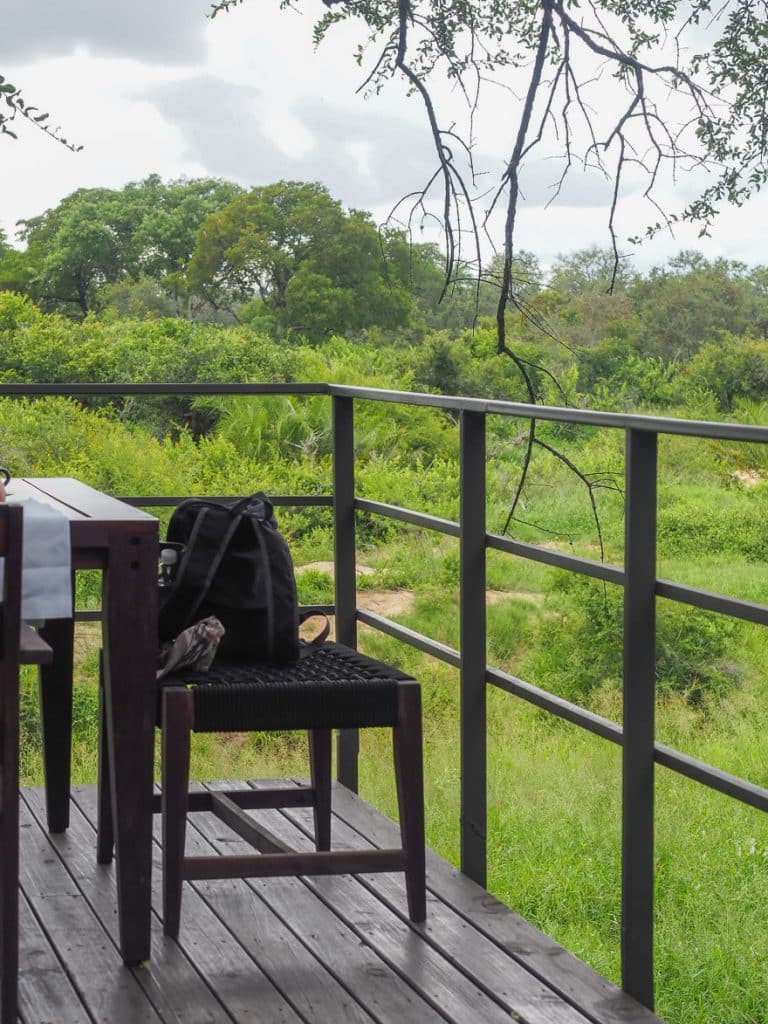 Speaking of which, the menu varied daily and generally included three savoury dishes (including vegetarian options), alongside a couple of sweet dishes.
The menu was pretty much fully customisable though so if there was a dish that you'd had another day or even something completely off menu, they'd always do their best to create it for you.
The food was universally spectacular in terms not only of presentation but also ingenuity and ingredient quality.
If you like your bacon crispy and totally grease free, you're in for a treat….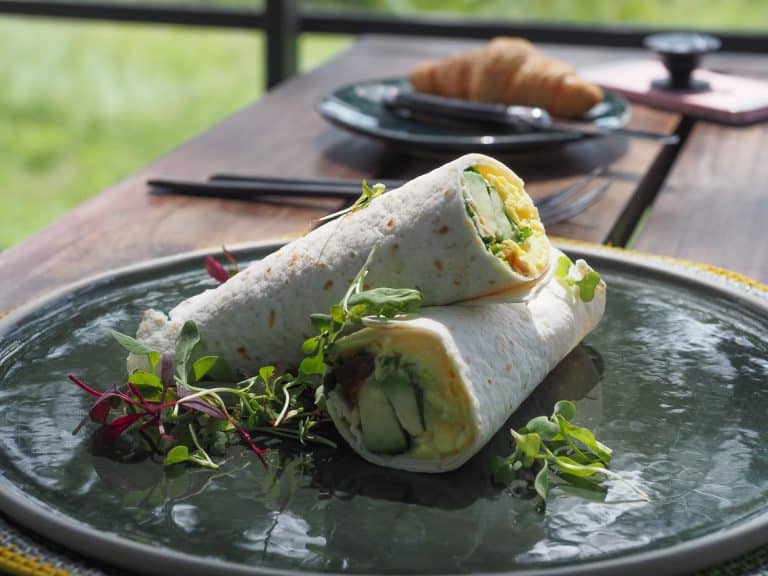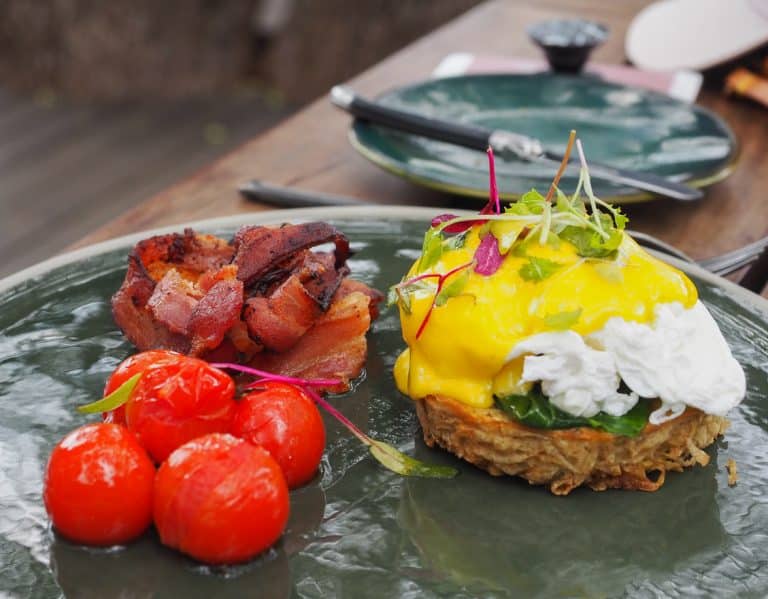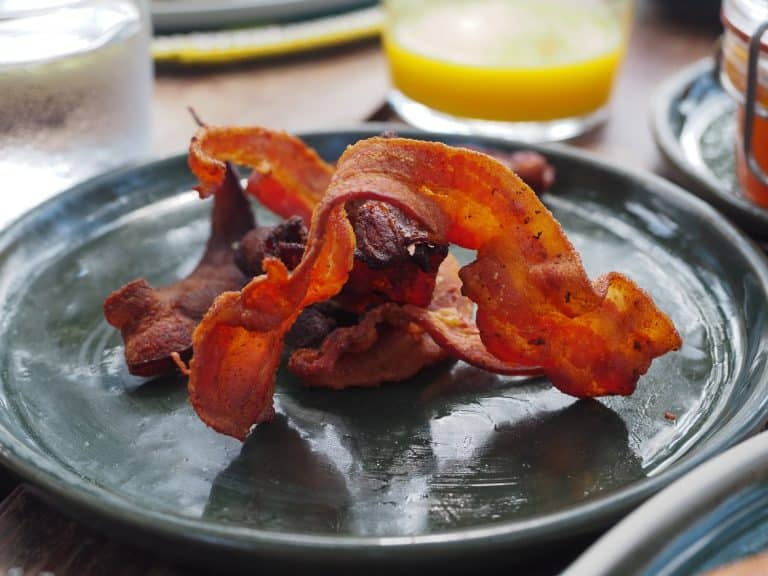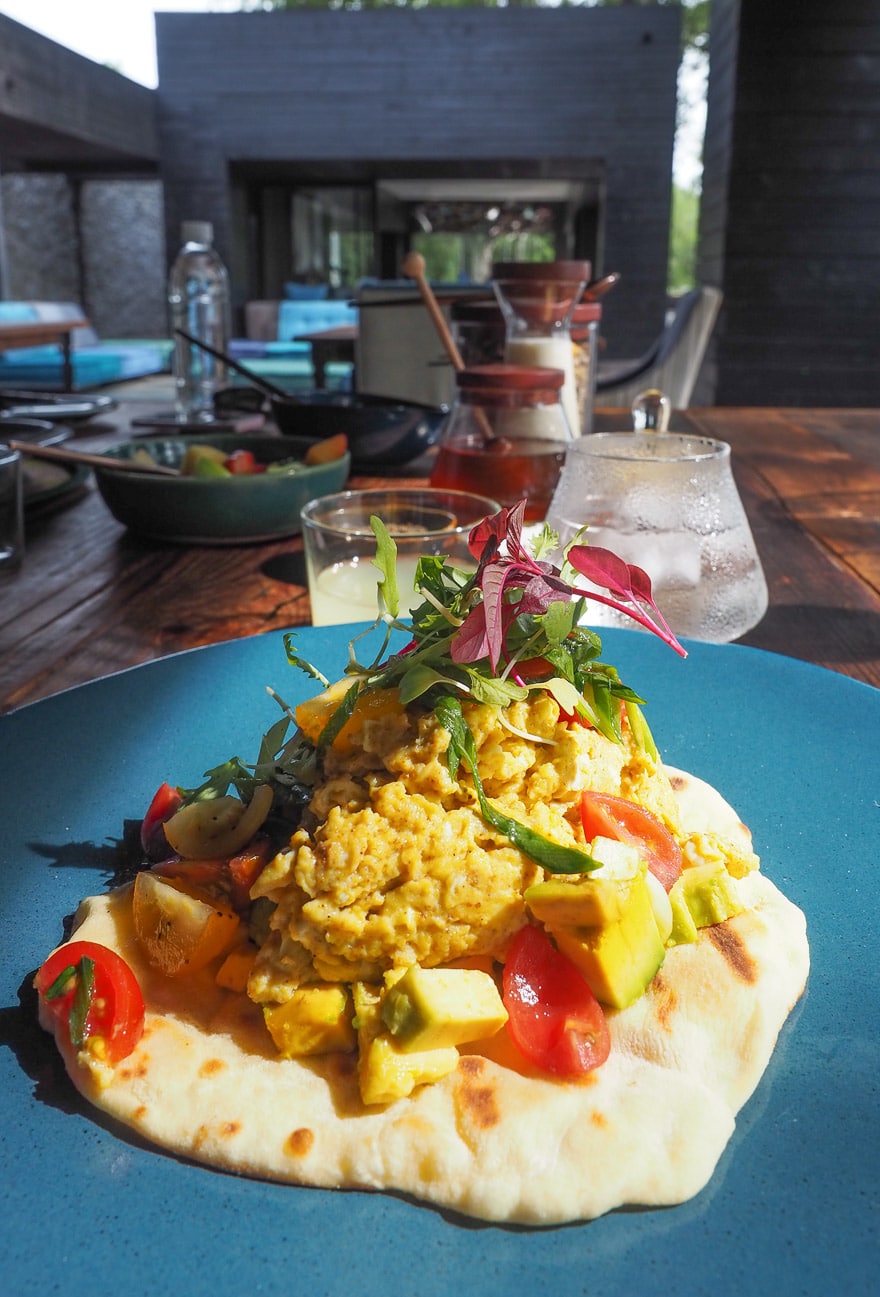 1:00pm Lunch
After a much needed nap it was almost immediately time for lunch, which could be served either at the main lodge area or in your room.
On the first day we decided to have lunch in the room – everything on the menu sounded amazing and we were encouraged to order the entire thing!
Silvan Safari – lunch menu.
Given that we were still full from various other meals, we exercised some restraint and kept it to the panko crusted pork loin, the prawn bao and the cheese board.
Even this abbreviated menu was an astonishing quantity of food. Beautifully presented and delicious as always – accompanied with some of the gins that we still had to check off our list.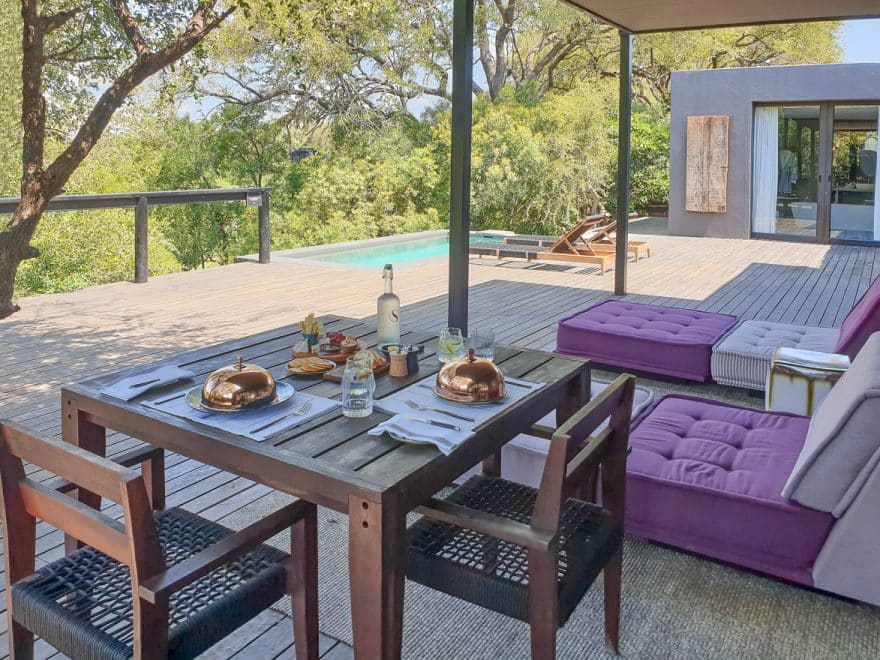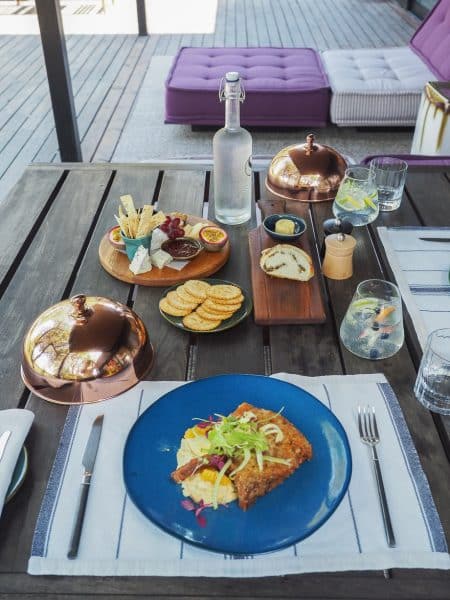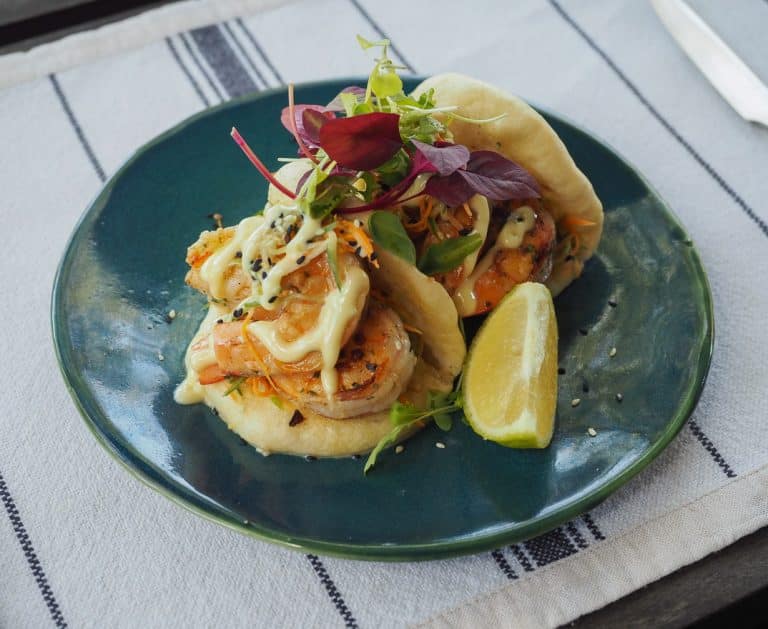 It was honestly shocking how good the food was. Outside of the Ritz Carlton in Kyoto I'm struggling to think of another stay where the food has been on this level.
On the second and third day we opted to have lunch by the pool. The major advantage with this was that we were near the bar and could easily taste different wines and gins without waiting for them to be delivered all the way to the room.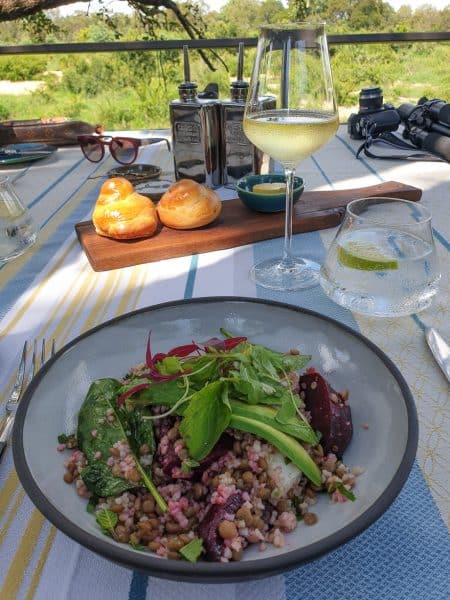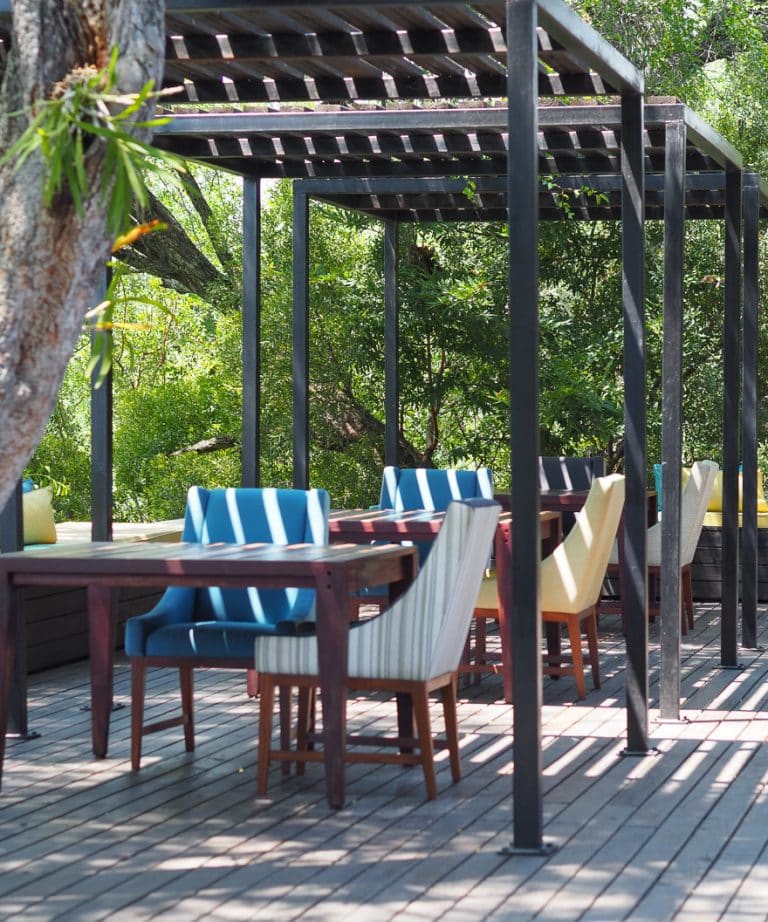 4:00pm Afternoon Tea
You would be forgiven for thinking that any regular mortal would be utterly stuffed at this point. We were.
It seems that at Silvan the aim is to break you by continually presenting you with such delicious looking food, in such a friendly and nurturing way that you can't possibly refuse.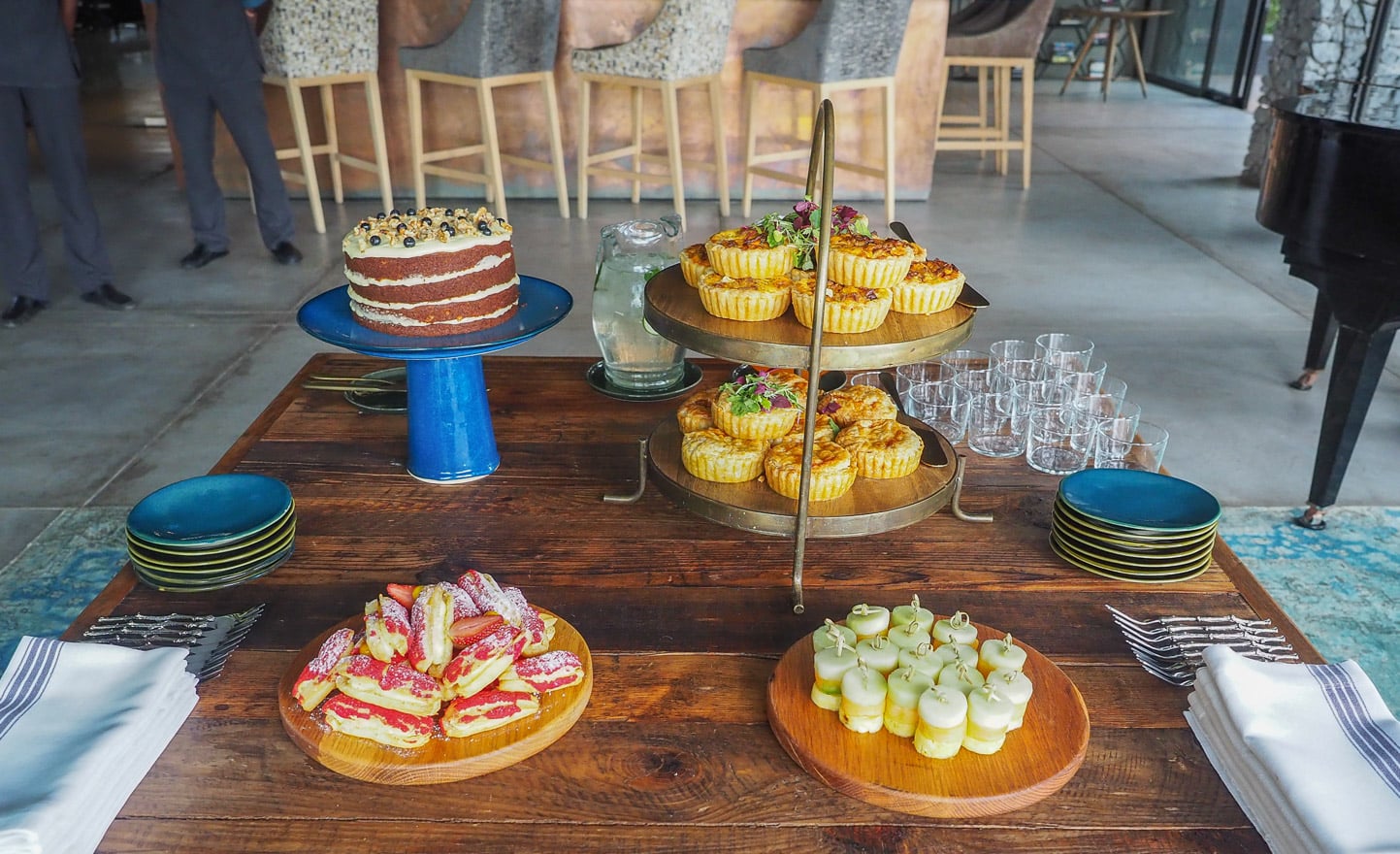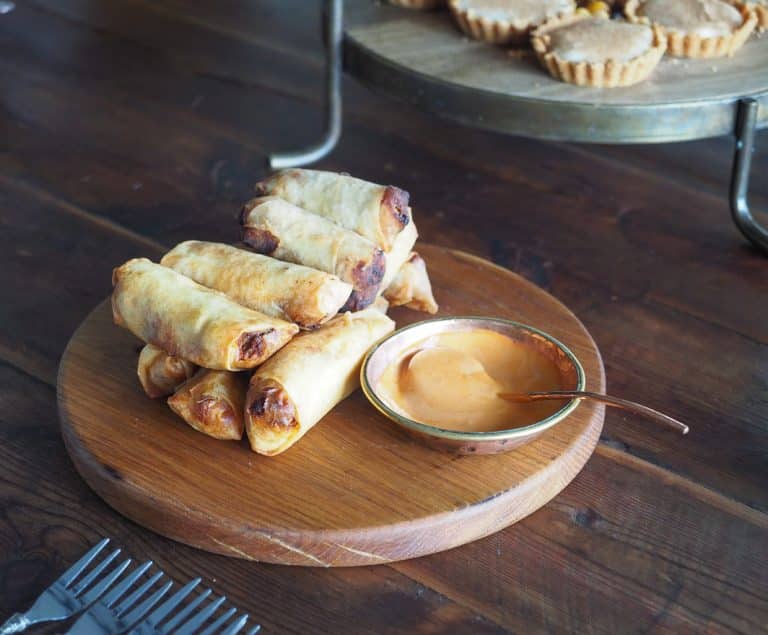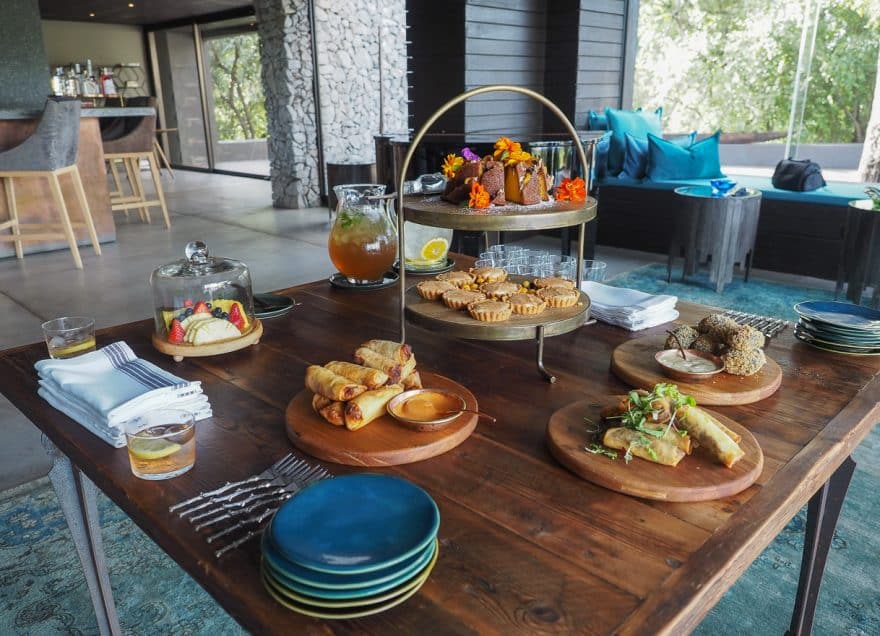 I'm a man who is on the record as calling afternoon tea, "the most bullshit meal of the day". Generally it's a way for expensive hotels to generate revenue by selling cucumber sandwiches and pots of Lapsang Souchong at 1000% markups.
As Silvan there were freshly baked cakes, eclairs and tarts alongside quiches, scotch eggs and even kudu spring rolls.
I'm sorry but if you're going to wrap succulent strips of lean game in filo sheets and then deep fry them, I will eat them. In large quantities.
6:30pm Sundowners
This was one great safari tradition that I was very much aware of prior to our trip.
Anybody I know who has been on safari will invariably recount magical tales of watching the sun dip below the African horizon with a G&T in hand.
In my opinion it is one of life's great experiences.
After an hour and a half of spotting amazing wildlife, your guide and tracker will set up a display much like the bush breakfast. The difference being that this time there are all kinds of savoury snacks as well as a full bar!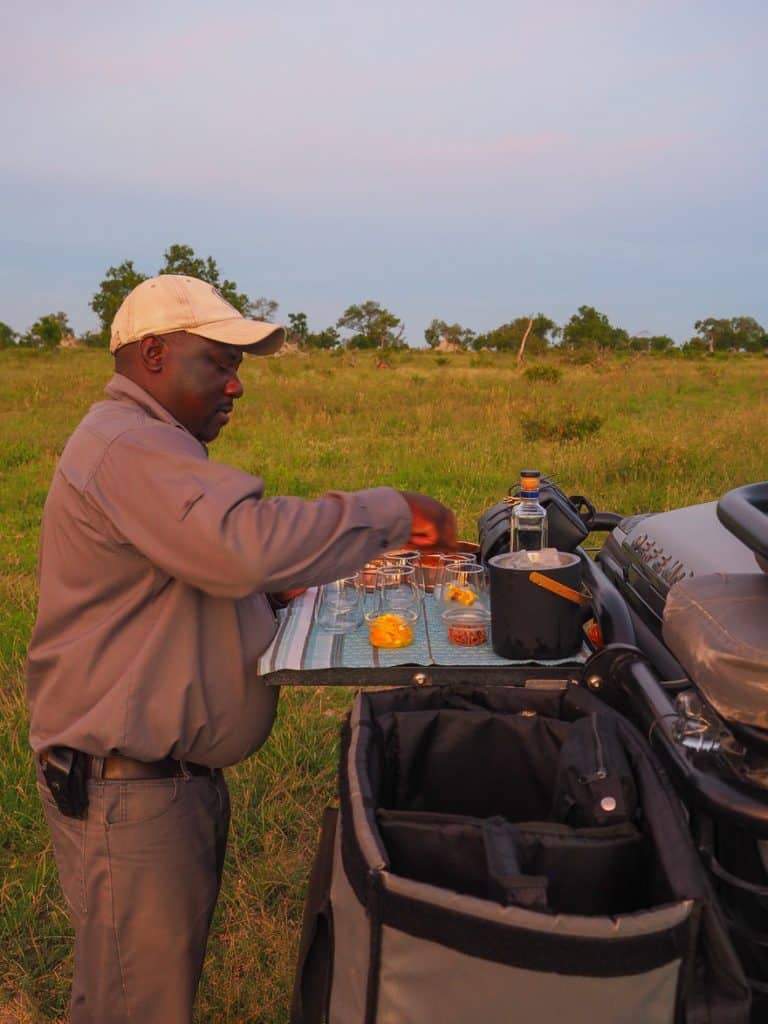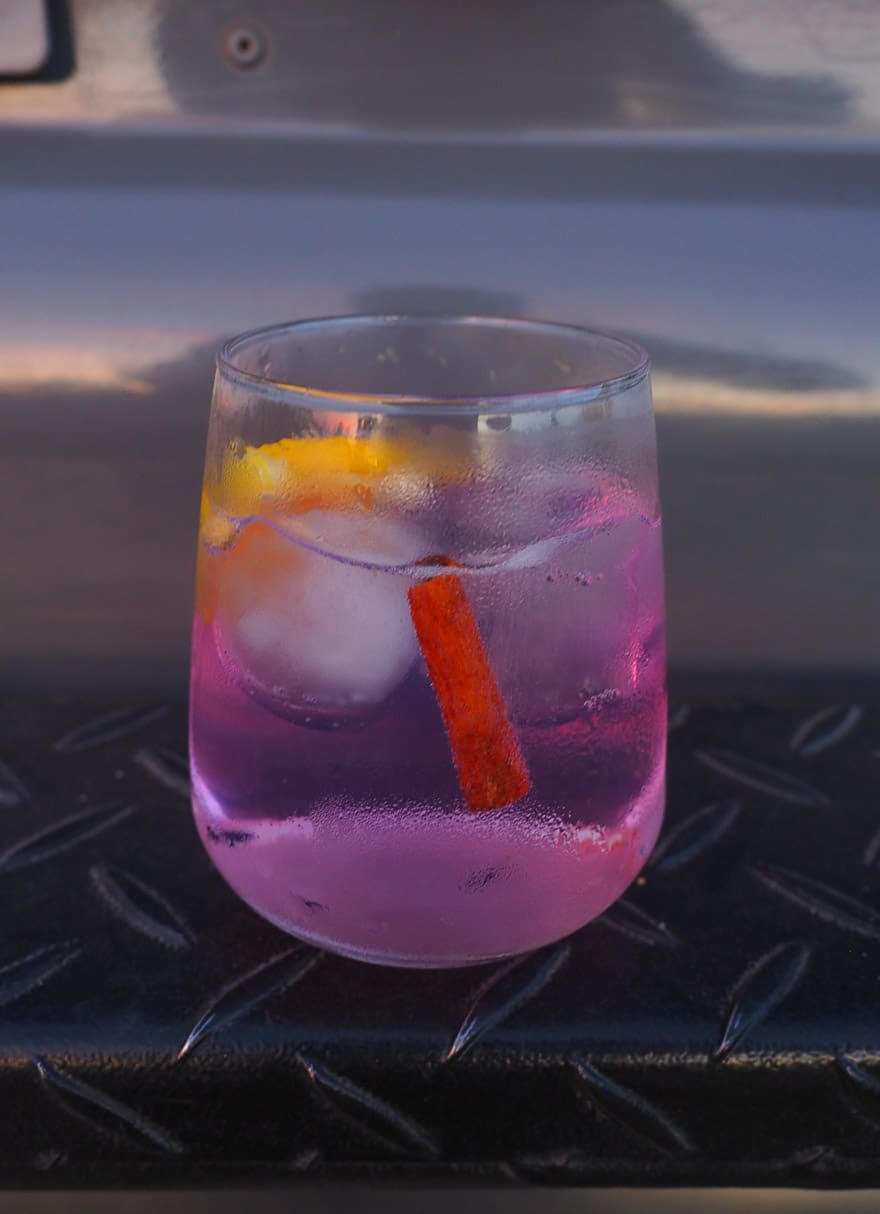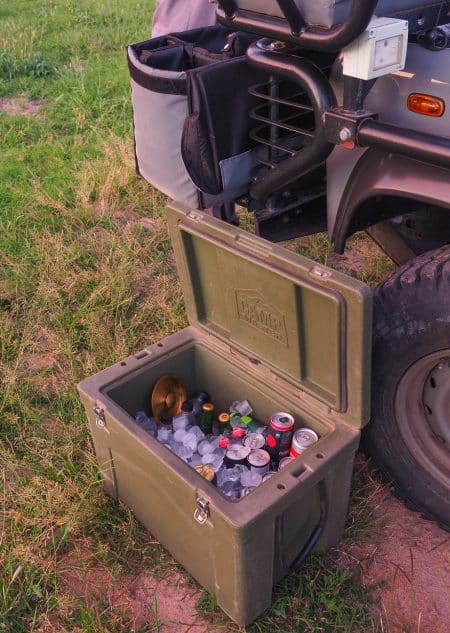 If you let the staff know in advance, they'll be sure to pack whatever you prefer. We always asked for different gins from the list (along with their recommended garnishes) as well as extra biltong.
After a long day of chasing after hyenas, lions and leopards there's nothing like the feeling of taking that first sip of your sundowner, as tranquility falls over the Veld and the enormous open sky begins to transform.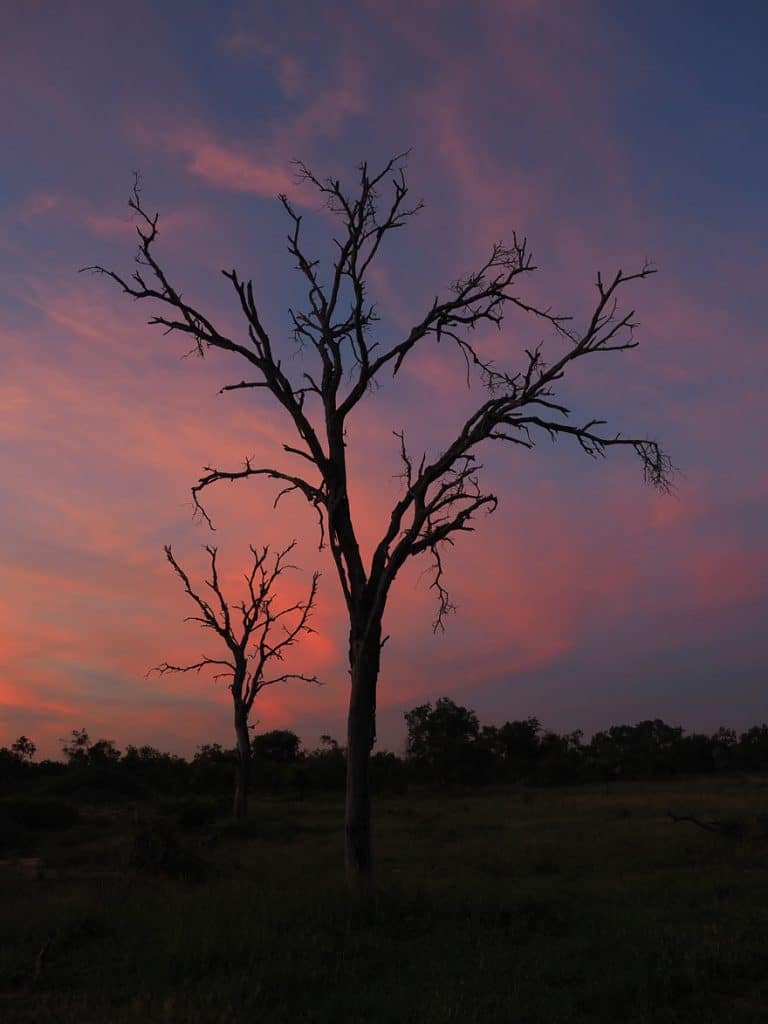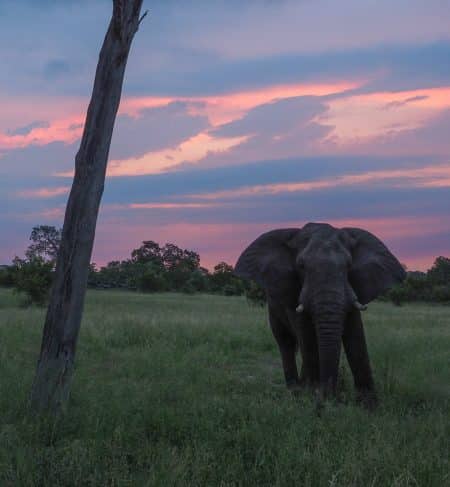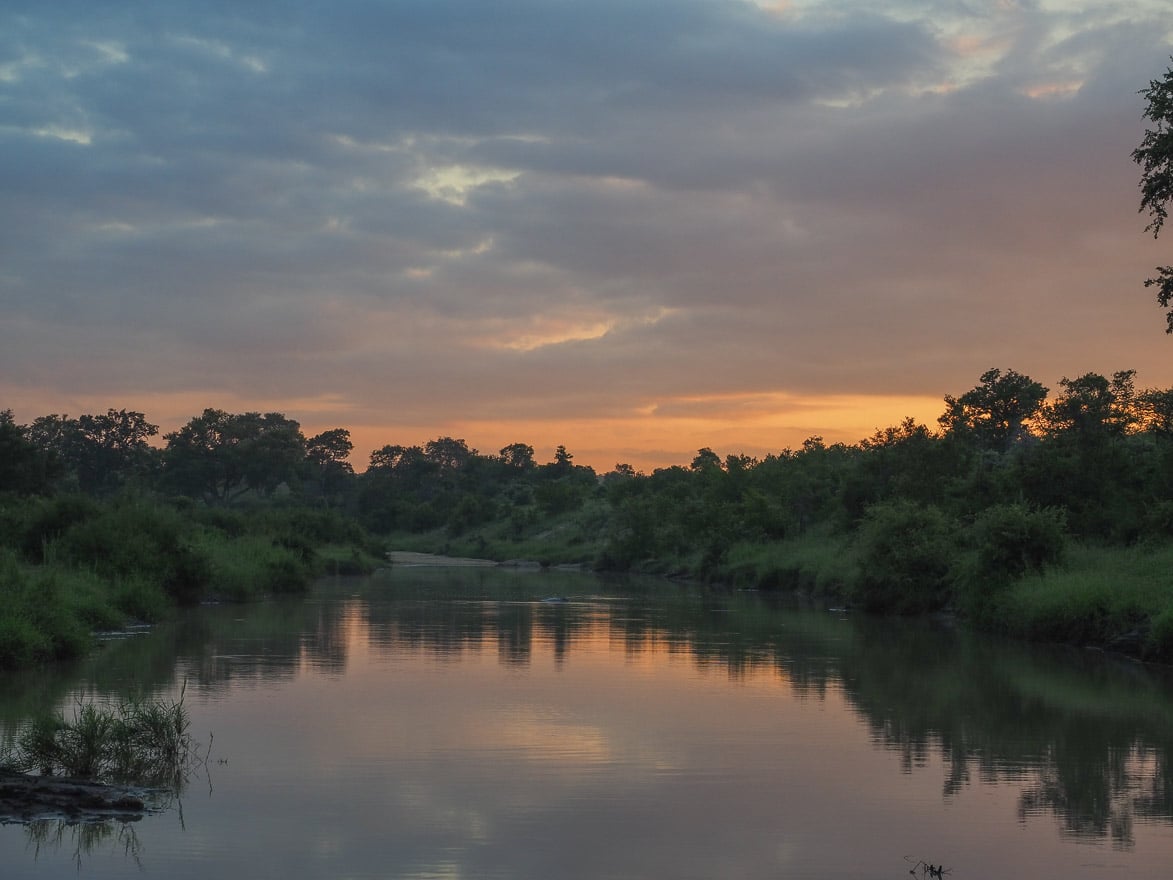 7:30pm Pre-Dinner drinks
Not really a meal but part of our daily ritual was heading straight to the bar upon returning from the evening game drive.
This was a time of day when we were most likely to interact with other guests as everybody shared stories about what they'd seen that day and which gins they most enjoyed from the list!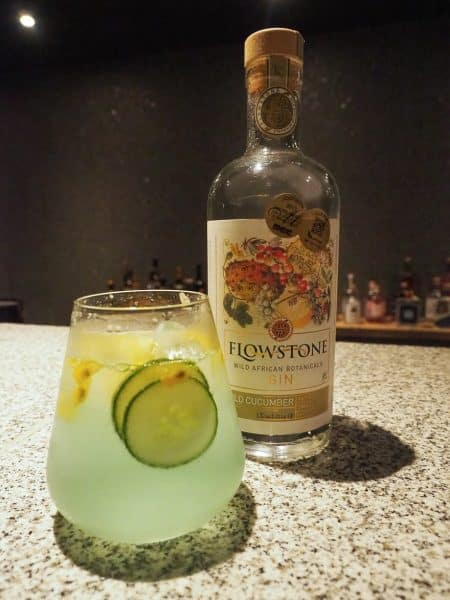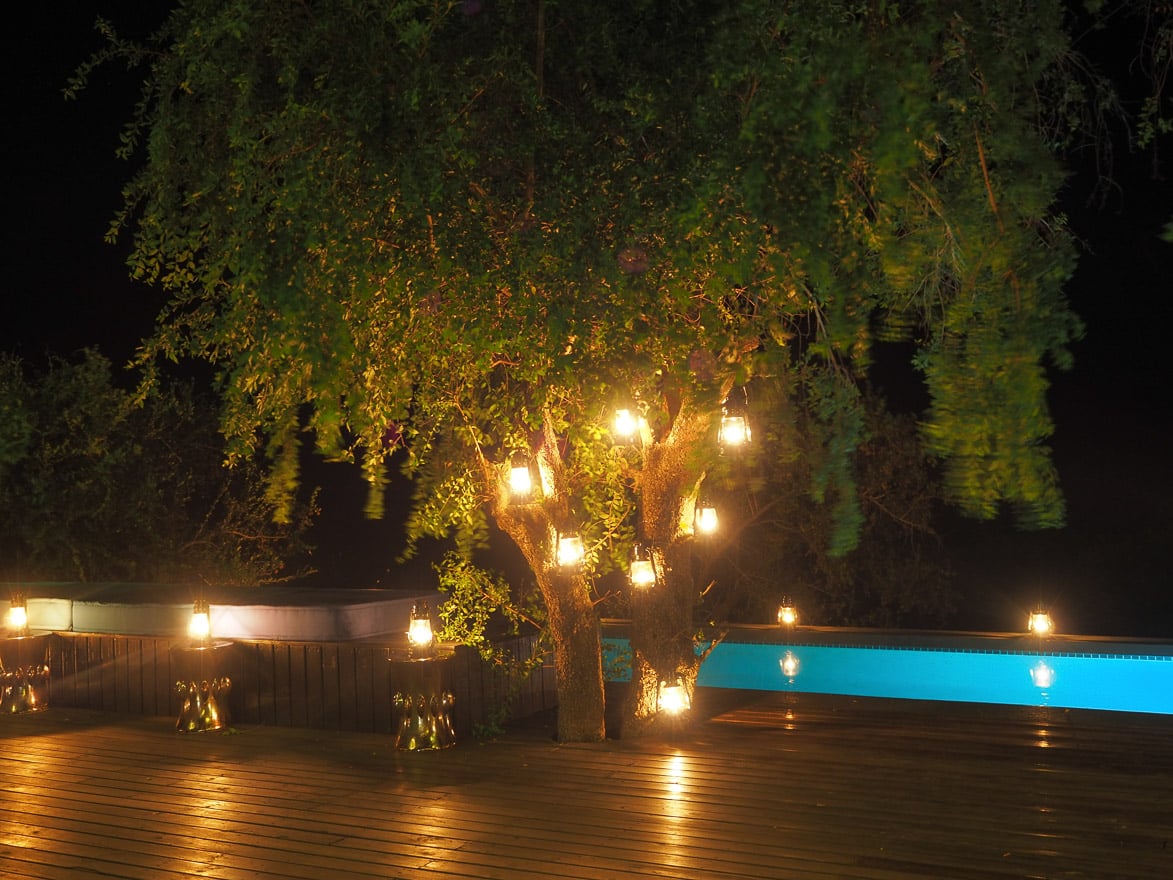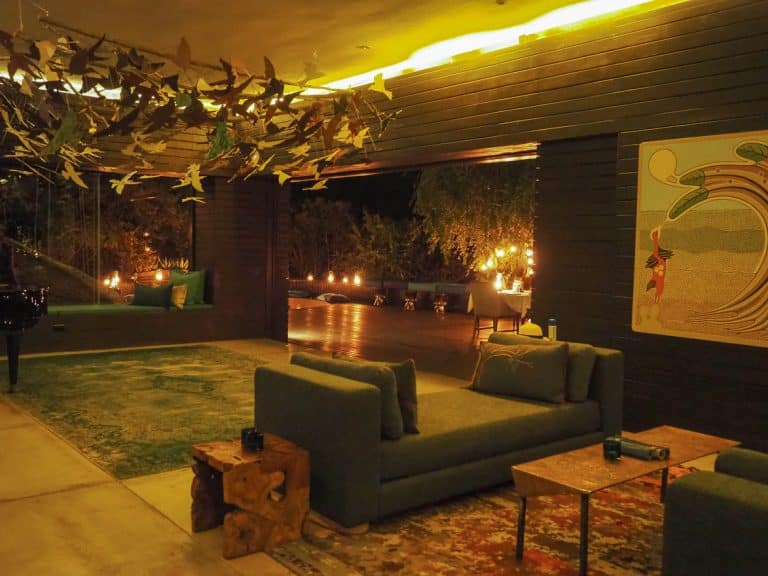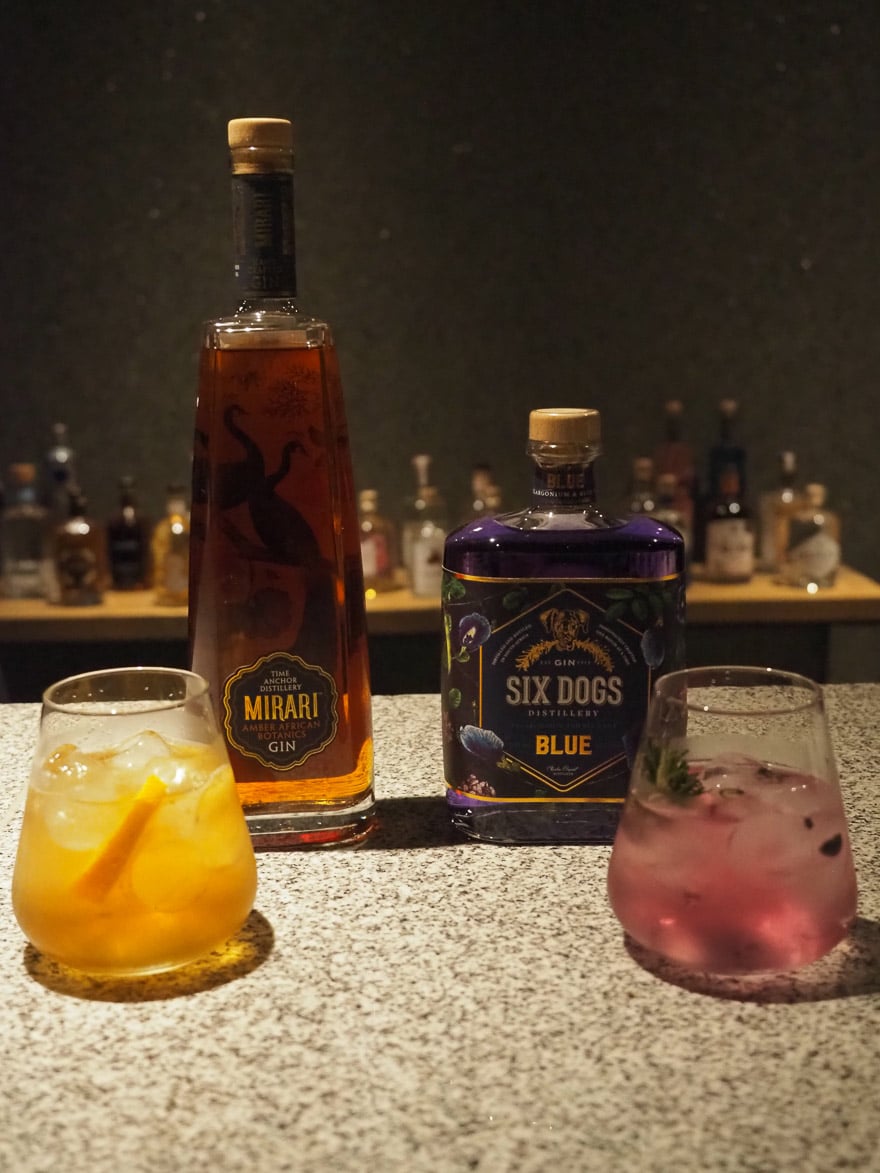 8:30pm Dinner
After a quick shower and a change of clothes we would head back to the dining area for dinner. We had great weather in the evenings so were always able to enjoy our final meal of the day sat amongst the glowing lanterns and candles on the main pool deck.
Much like lunch, dinner covered a variety of culinary bases with a degree of assurance and polish that I was shocked to find in the middle of wilderness.
The regular dinners were fantastic. Lavish multi course affairs, wonderfully paced with proactive service and excellent wine pairings.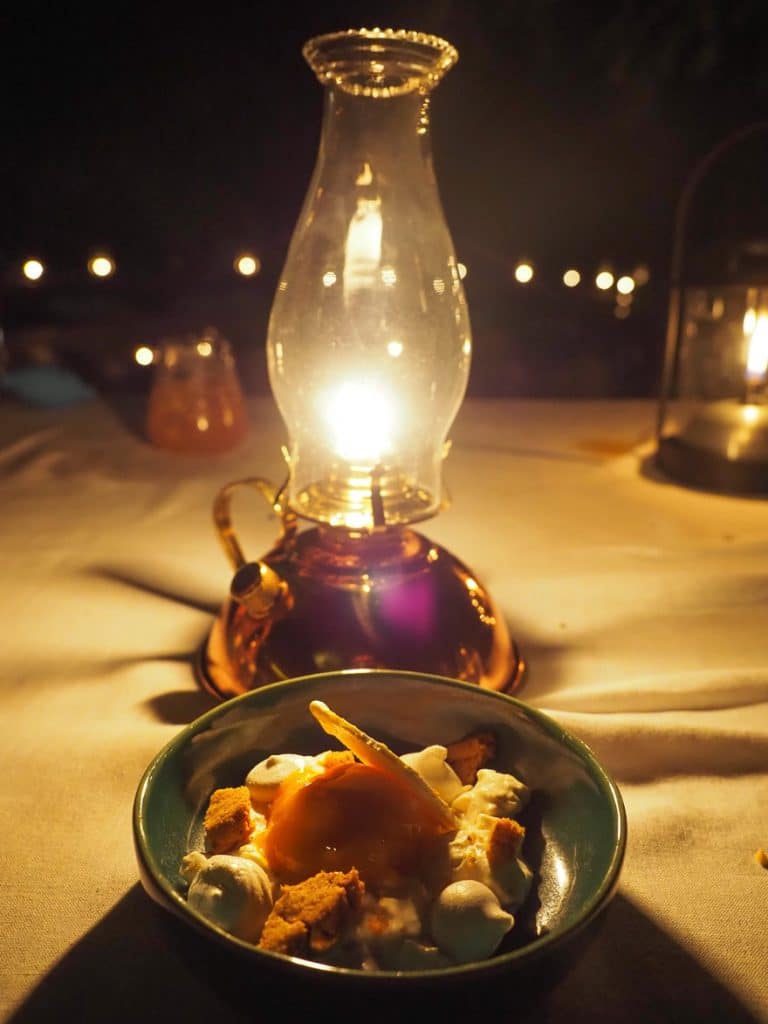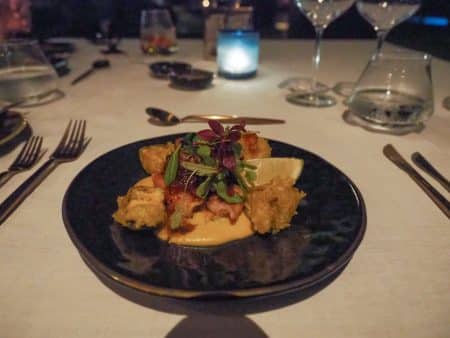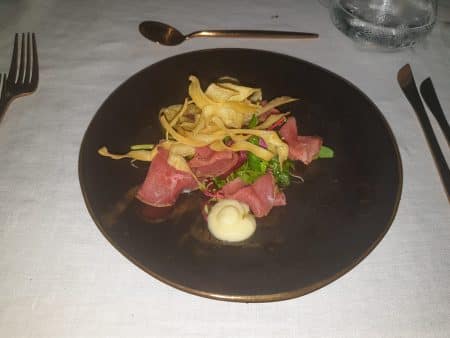 On our second night though the chef really went all out with a lavish Moroccan tagine spread. Once again the flavour matched the presentation. Utterly amazing.
---
Game Drives
---
Up until now everything I've shown you has been within the realms of a normal boutique luxury property, albeit one with enormous and beautifully decorated rooms, a remote location and incredible food and service.
However, the game drives are what can really make or break a safari experience and I'm very happy to report that Silvan really was everything we could have hoped for in this department.
The luxurious details were at the forefront from the outset of our first drive, where we were invited to help ourselves to bottles of still or sparkling water chilled in giant silver bowls filled with ice.
Personally I'd prefer a move towards something more sustainable than plastic bottled water but I appreciate the presentation.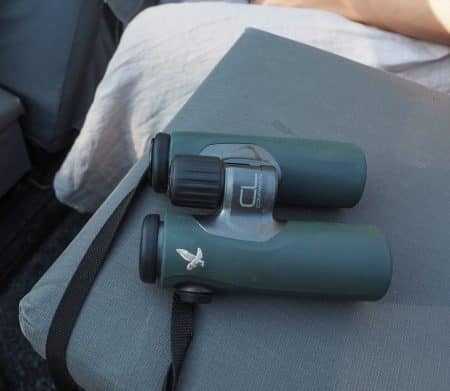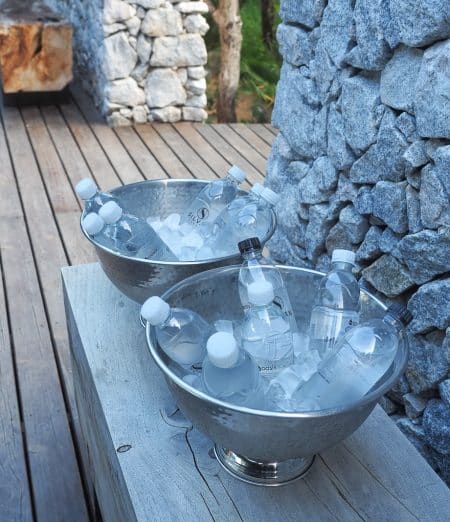 During the course of our many forays into the bush, we periodically came into contact with vehicles from other lodges located in the Sabi Sands game reserve.
Guides are in radio contact with one another and will share information if they spot something particularly noteworthy. During all of these encounters it was clear that Silvan was a cut above.
Most other lodges use vehicles with more and lower quality seats, have more people packed on board and are Toyotas, whereas Silvan uses Land Rovers.
Our seats were thickly padded and very comfortable with blankets provided should you get cold at the beginning of an early morning drive. The fact that we were also supplied with Swarovski Optik binoculars was great too. Many lodges don't even provide binoculars at all, leaving guests to bring their own.
The Swarovski Optiks are hands down the very best binoculars on the market, any survey of guides and trackers isn't even close. The Swarovskis destroy the competition…but they are very, very expensive. Silvan Safari aims to be the best though, money is no object. So we each had our own pair of $2,000 binoculars to use on every game drive.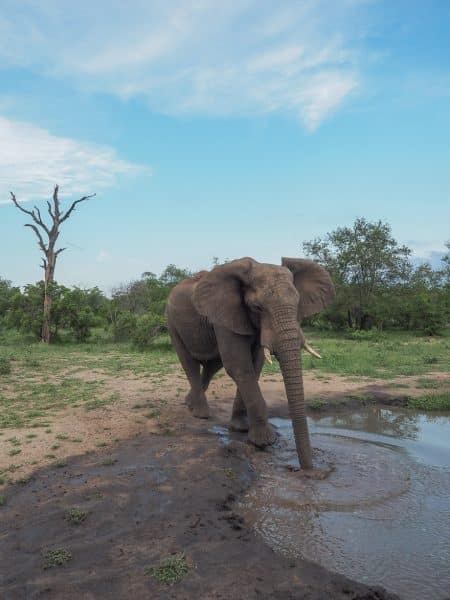 Also given how small a lodge Silvan is, more often that not you'll have a vehicle entirely to yourself or will have at most one other couple or family with you.
This means that you can set the itinerary, go after exactly the animals you want, stop and have sundowners when you feel like it, ask as many questions as you want and obviously have all the space you need to spread out and take pictures in all directions.
Speaking of which, there are a couple of things that immediately jumped out at me as a safari novice. Firstly, I couldn't quite believe that we would be getting close to wild animals in a completely open vehicle.
Even crazier to me was the fact that our tracker James was sat on a seat dangling out in front of the vehicle, in order to get the best view of the surrounding area.
Animals in Sabi Sands are completely wild but they are also very much used to the vehicles, having been around them for their whole lives.
Predators have no inclination to attack what to them looks like some type of elephant. The fact that we actively and purposefully sought out the predators was also confident predatory behaviour. Quite simply: we didn't act like lunch.
This is the reason why young children are not allowed on safari drives here. They get bored, they get restless and they can cry.
The moment that children start standing up and making noises, is the moment that the illusion of the vehicle as a single creature is broken. A wailing child is the embodiment of prey behaviour and this is not something you want in a completely open vehicle, yards away from a big cat or hyena.
Speaking of big cats, Sabi Sands is known as 'The Rolls Royce of game reserves' due in no small part to its notable population of both lions and leopards and in this regard it did not disappoint…at all.
On our very first game drive we were asked what we most wanted to see and Kamara immediately exclaimed "Rhino!". Our guide Murray said that this was no problem, he knew of one that had been spotted close to the lodge.
We passed through an open plain filled with impala and after five minutes drive or so we reached the ominous and gigantic skull of a Cape buffalo. Murray said that this was the marker we were looking for…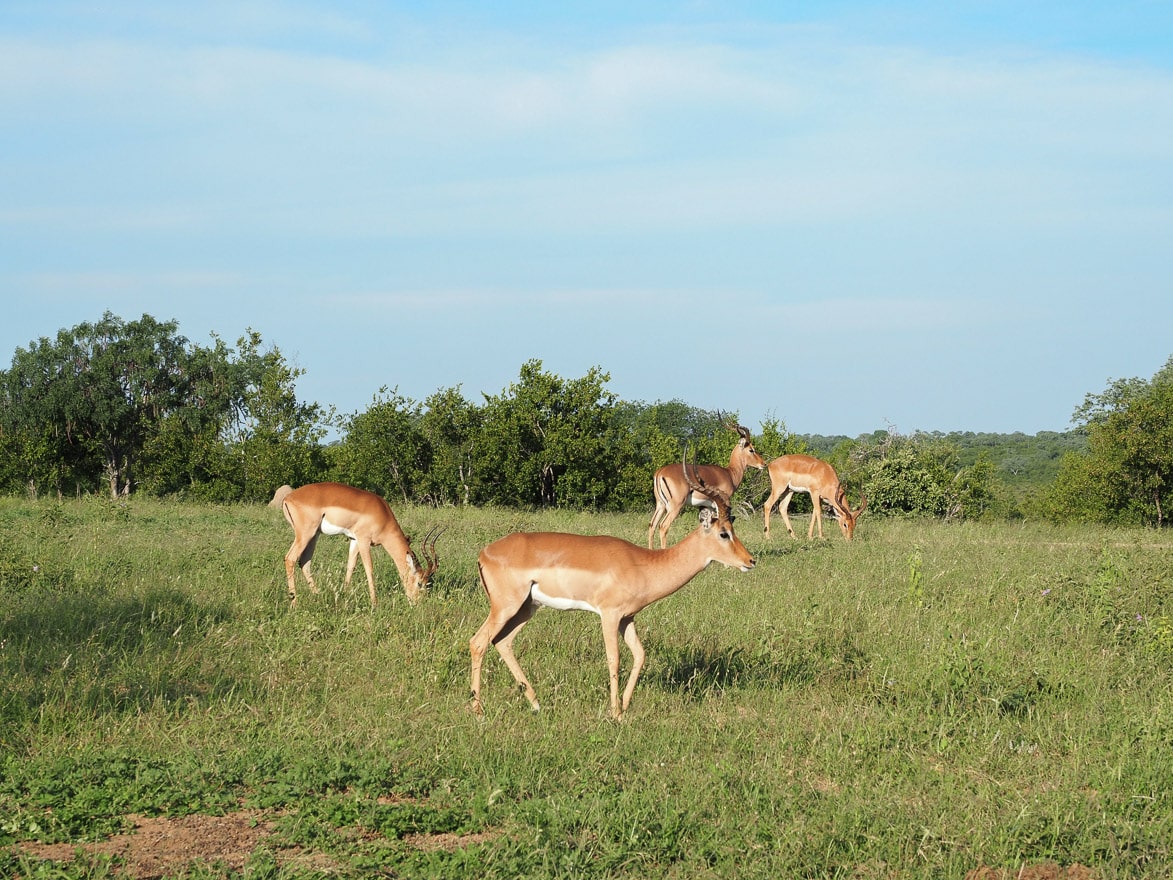 Here we turned away from the dirt road and into the undergrowth. The bushes were a little higher than our vehicle and quite thick, it was hard to see anything. I honestly had no idea how Murray had any clue where we were.
Then all of a sudden we broke through the undergrowth and witnessed this amazing sight. An enormous rhino with a couple of small birds on its back.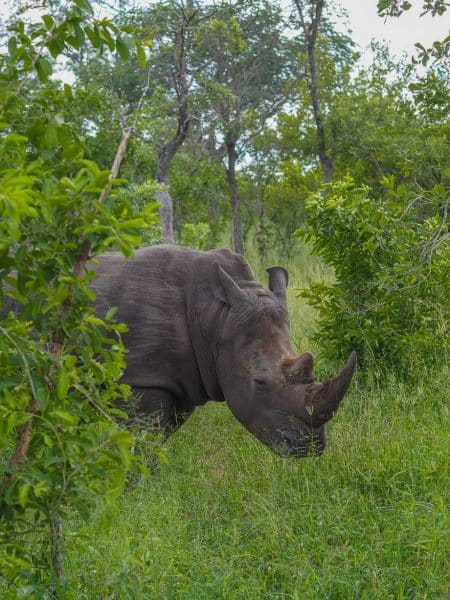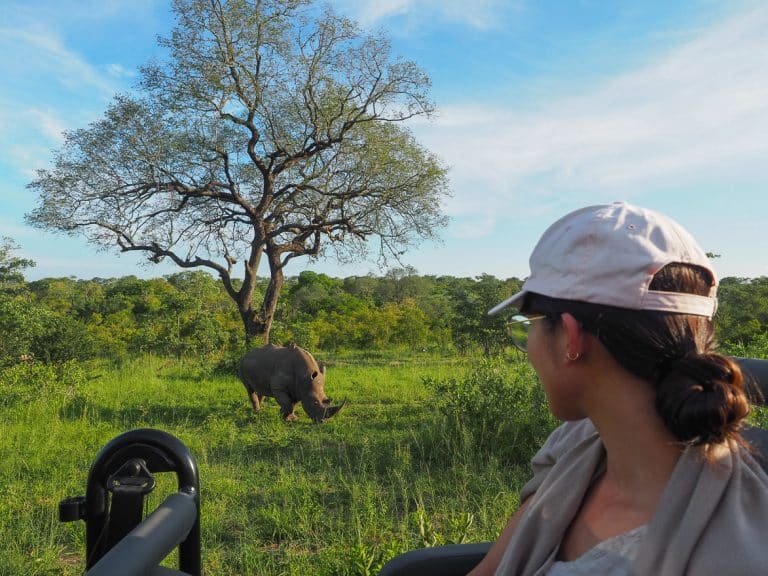 We spent around fifteen minutes watching the rhino graze as two small birds cleaned his ears (I had no idea that this was even a thing!), throughout this experience I noticed that there was some chatter over the radio and wondered what could be going on.
Murray asked if we were happy with the rhino sighting and if we were ready to move on, since he had something very cool to show us. We said that we were delighted with the rhino and were excited to see what he had in store.
We drove at quite some speed for around twenty minutes until suddenly James raised his hand, signalling for Murray to stop the vehicle. We had no idea what he had spotted, all we could see were green bushes and the large, gnarled carcass of a fallen tree. We slowly edged towards the tree and Murray whispered, "Look over there".
It is hard to overstate the feeling of exhilaration as we realised what was going on. At this point I had figured that we would only ever spot big cats at a 'safe' distance, using binoculars.
But here we were, a private meeting with an apex predator less than ten metres away from our open vehicle.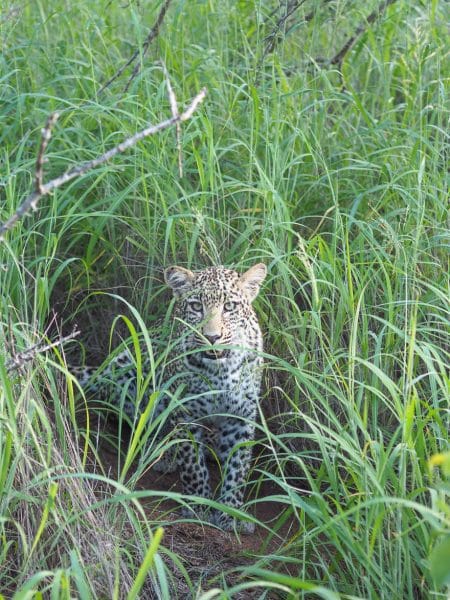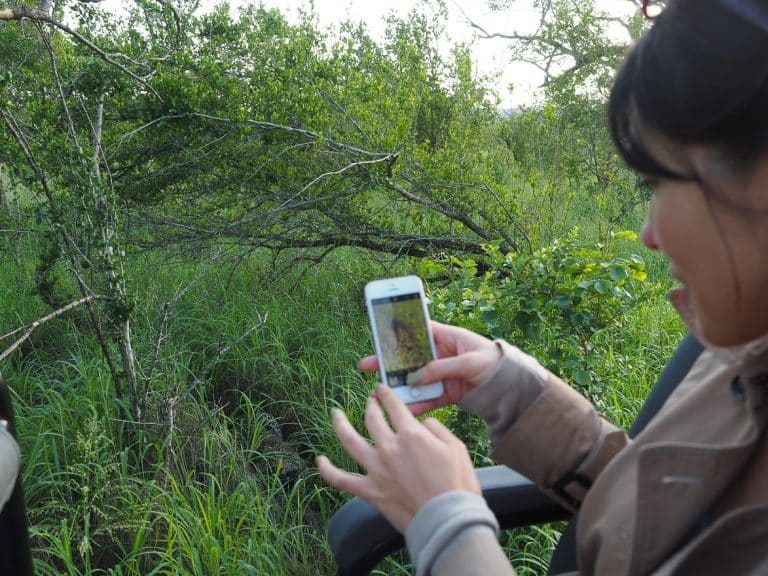 This alone would be enough to fulfil most people's once in a lifetime aspirations to see a leopard in the wild. However we were in for something even more special. As we edged closer we suddenly spotted a second leopard. A tiny cub that was only a few days old.
Some people might say that going on safari isn't really worth it since you can see animals in the zoo.
However zoos are not a natural environment for animals to find themselves in. Aside from the ethical concerns around the animals being in captivity, you miss out on the excitement of seeing the unexpected play out in front of you.
The grazing animals are beautiful but generally pretty boring:
However, at the zoo, you'd never make eye contact with a lion licking its wounds after a run in with a Cape buffalo.
And you certainly wouldn't see a juvenile leopard eating an impala up a tree, whilst her mother stands guard – warding off the gathering hyenas, eager for falling scraps.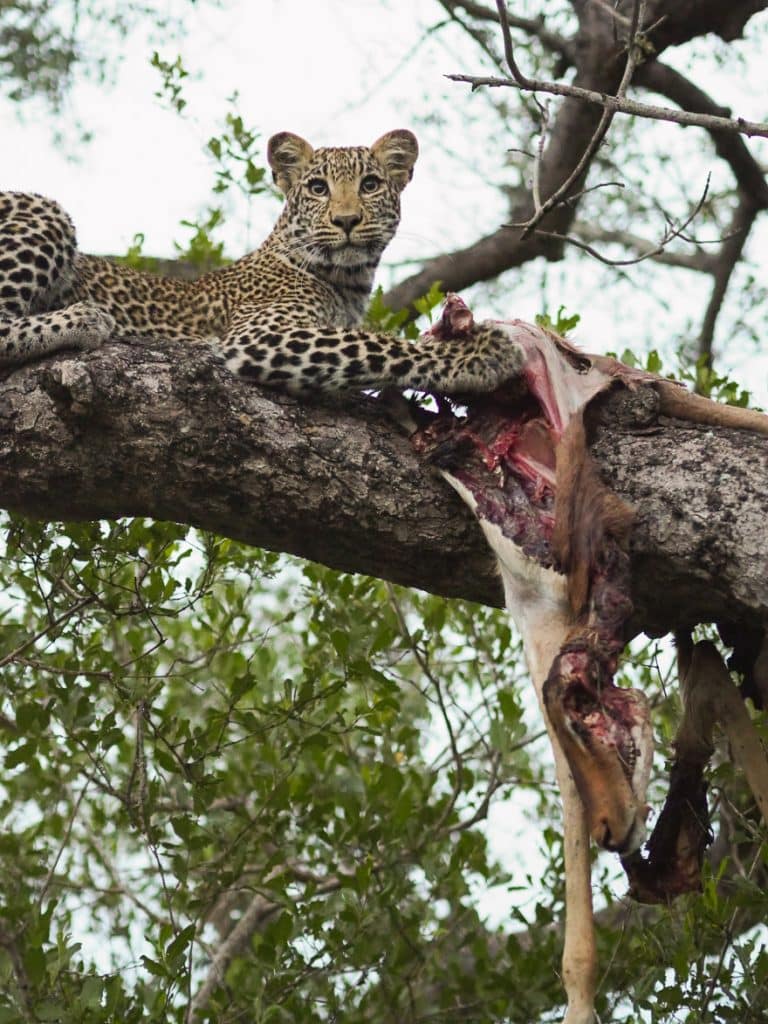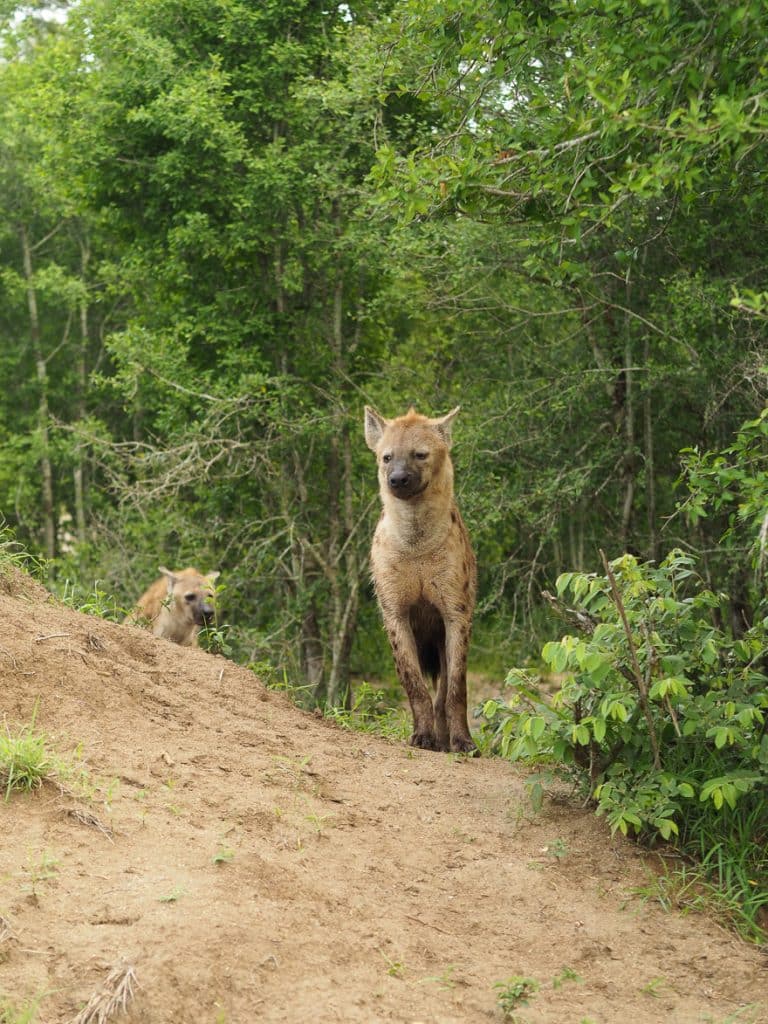 There are always plenty of smaller creatures to keep you entertained, particularly when you're on foot during coffee breaks or sundowners.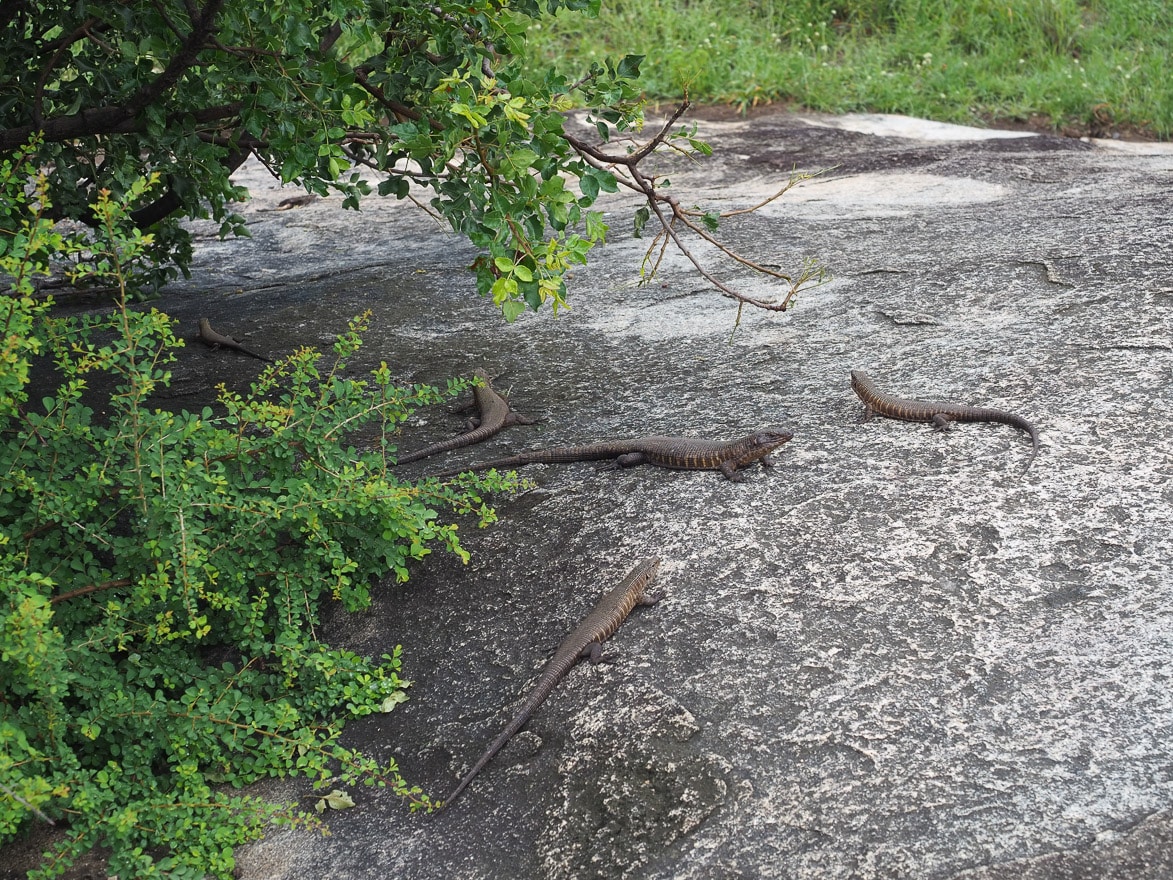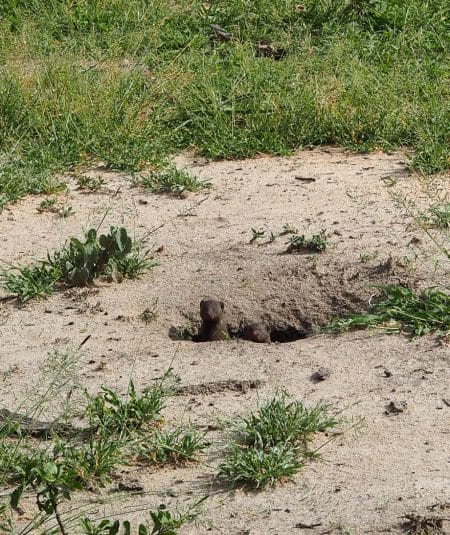 But my personal favourites were the hyenas and on our final game drive we were incredibly fortunate to witness a huge pack of them trailing a pack of African wild dogs as they went hunting.
This is unique behaviour not seen elsewhere in the world. Hyenas prefer to scavenge rather than hunt and despite being physically much bigger than the wild dogs, they'd rather let the wild dogs hunt before swooping in and stealing their food.
What made this all the more remarkable was the fact that African wild dogs are such exceedingly rare animals. Despite being the most successful hunters on earth with a kill ratio of 85% (compared to 38% for leopards or 25% for lions), they are critically endangered with only 1,400 existing in the wild.
The pack that we saw consisted of more than 1% of the entire global population of this amazing creature.
Unfortunately, the wild dogs never managed to get near any prey as the hyenas kept making too much noise but it was really exciting seeing the whole dynamic unfold over the course of 90 minutes.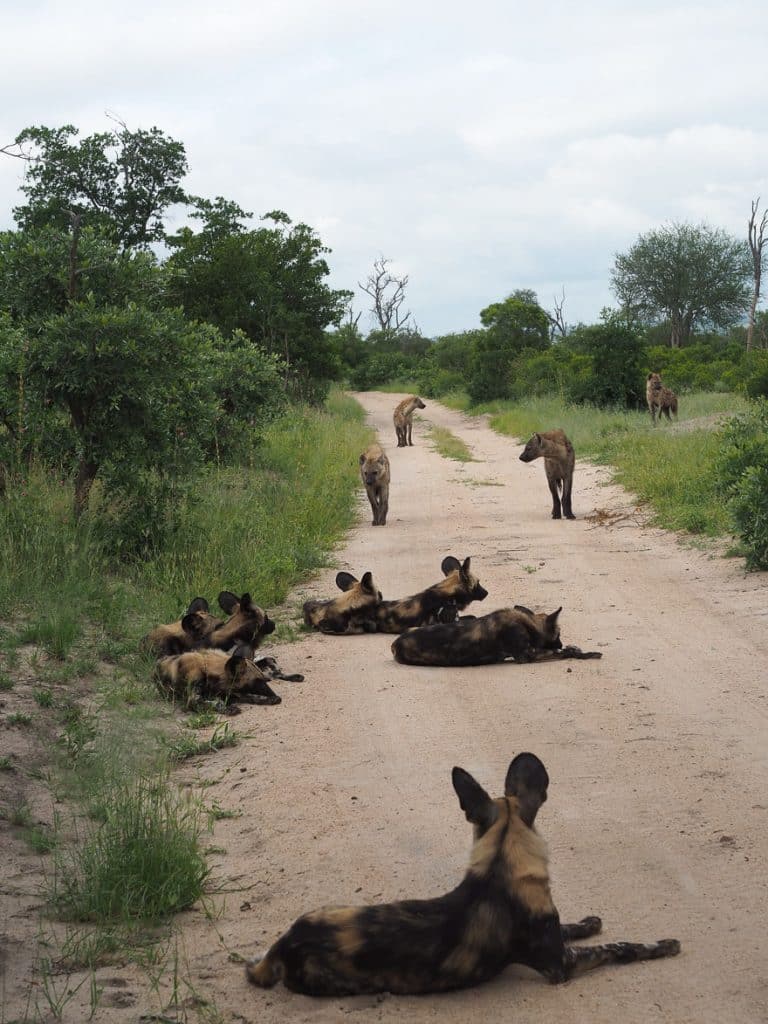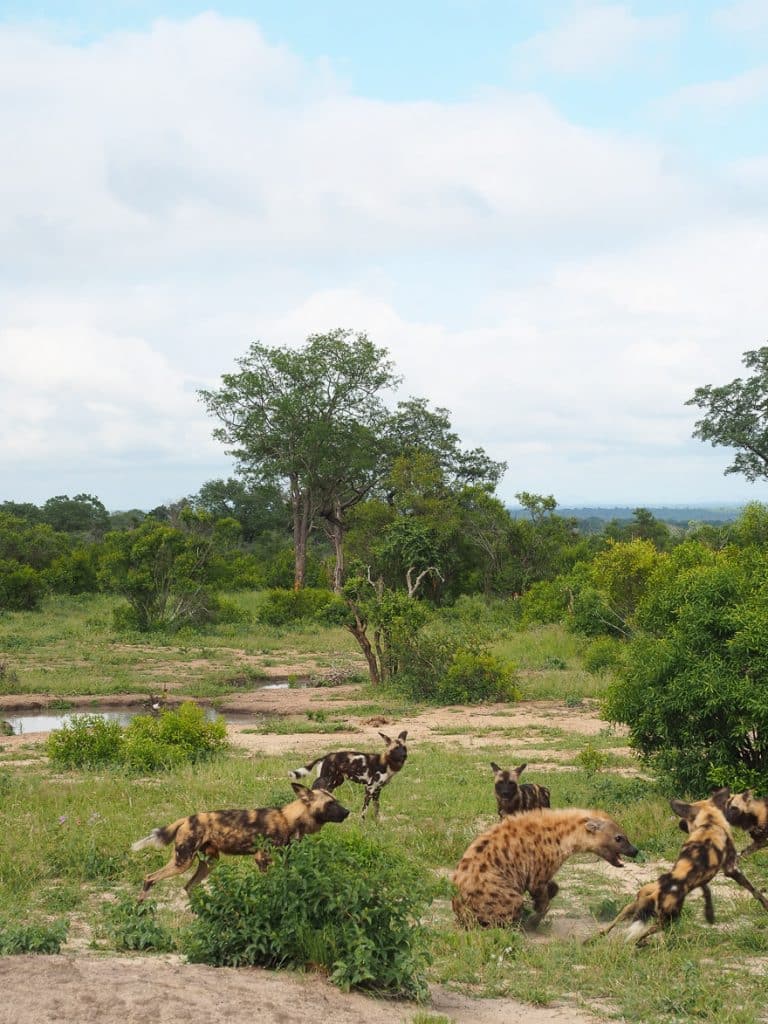 ---
Conclusion
---
It seems almost frivolous to refer to my usual basics checklist here. Silvan charges $1300 per person per night, something would be seriously amiss if it didn't pass the basics with flying colours.
My expectations were very high going into this and Silvan quite honestly smashed them.
If you remove the safari element for a second and look only at the hard product, Silvan is already in the very top tier of anything I've ever seen. In terms of the sheer personal space, the private pool, the outdoor terrace and the very high end decor, only places like Amanoi or the Waldorf Astoria Maldives come close.
Then you come to the service, which was truly at the very highest level (dare I say Aman-like?). Everything was 100% anticipatory with staff not only getting to know our preferences but also going above and beyond to surprise and delight.
The food was not only abundant, beyond the wildest dreams of the most hardened of gluttons, it was also fresh, inventive and absolutely delicious. No matter how full we were we couldn't resist trying some new dish or other, especially as the staff always knew exactly what we'd like!
Similarly, the selection of included South African wines was a joy to experience, whilst the gin selection gave most specialist gin bars in major cities a run for their money.
All of this ignores the safari element.
When you add in the fact that we received 6 hours daily of dedicated care and attention from our superb guide and tracker, you can really see why the experience is priced as it is.
James' ability to track animals was almost superhuman and his willingness to dangle his legs out over the heads of apex predators was quite frankly beyond comprehension.
Meanwhile Murray was a superb guide with an encyclopaedic knowledge of absolutely any creature you could think of.
Between them, they made our game drives fantastically enjoyable. We easily saw all of the Big 5 in the first two drives and after that we started moving on to ever more specialised creatures. Hippos, vultures, hyenas and even critically endangered wild dogs, nothing was beyond the reach of our crack team.
However high your expectations are I can't help but feel that Silvan will exceed them. This stay was not only exceptional – it was life changing.