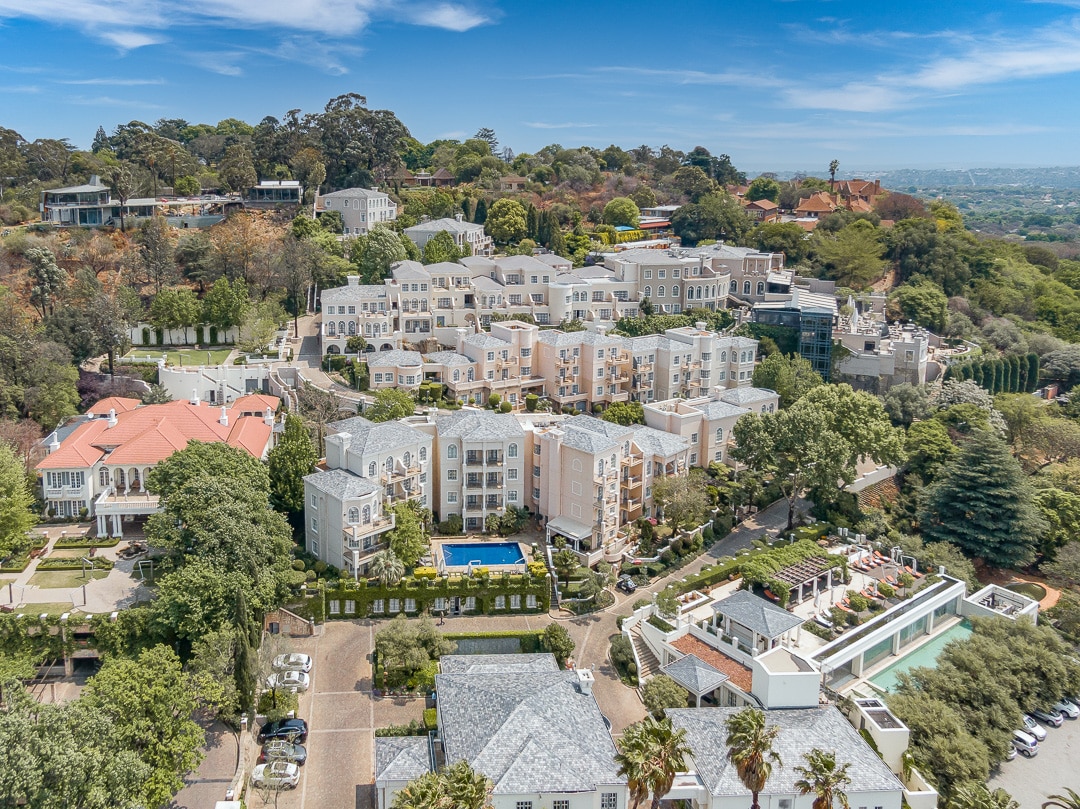 REVIEW – Four Seasons Johannesburg, The Westcliff
January 20, 2022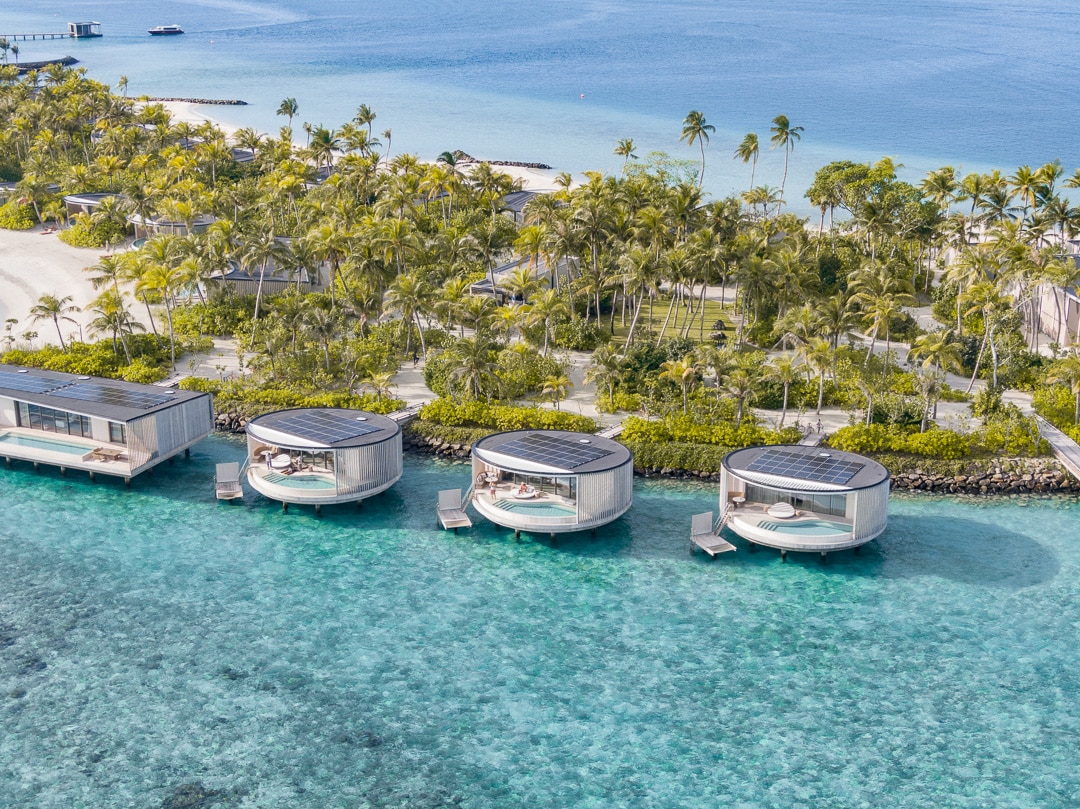 What's the best hotel in the Maldives?
February 1, 2022
Emirates (EK)
Flight: EK65
Class: First Class
From: Dubai (DXB)
To: London (STN)
Duration: 7h50m
Aircraft: B777
Seat: 1A
Frequent Flyer status during flight: None
Booking type: Cash fare (LON-DXB-JNB r/t for £1376)

Upgrade from Business to First: 39,000 Skywards miles

Flight date: December 2019
---
Intro
---
This flight was the culmination of a trip in which I finally tried both First Class and Business Class on the Emirates A380.
So far, I had been wowed by First Class, enjoying it far more than I thought I would.
Conversely, I had found the Business Class experience to be rather average and certainly not on the level of regional rivals Etihad and Qatar.
Everything that I had read online thus far made me believe that the Gamechanger First Class suite would be the greatest aviation experience of my life. A fully enclosed suite from floor to ceiling, with custom lighting and temperature controls; a seat designed by NASA and, of course, Emirates' world beating wine list to keep me entertained.
I was genuinely thrilled at the prospect of trying a product which could compete with my current favourites:
---
How I booked Emirates Gamechanger
---
One lucky day, I was searching for fares at random, as I often do (I'm sure I'm not the only one) and I stumbled upon this absolute gem:

This is a spectacular ex-London price for a Business Class flight to South Africa on any airline. On Emirates, this was absolutely unprecedented. I immediately sprung into action, checking upgrade costs and ensuring that I could make this work.
Not only was this a great airfare, it just so happened to appear at a time when UK Amex Platinum Cardholders were being offered £200 off a reservation made with Amex Travel. This is one of the best perks of the card and is usually offered twice per year.
I immediately booked one ticket for myself on my card and another for Kamara on her supplementary card. This gave me an instant £400 return on my £575 annual Amex Platinum fee and we got our entire trip covered with Amex Platinum's insanely generous travel insurance to boot !

---
Emirates B777 Gamechanger
---
Boarding
Emirates is an airline which has pioneered the concept of boarding aircraft directly from the lounge. This is possible not only from its Dubai hub, but also from a multitude of lounges around the world. This is a fantastic perk that totally transforms the boarding experience for passengers in premium cabins on the A380.
Unfortunately though, boarding from the gate is not guaranteed on the Boeing 777, which features the new Gamechanger First Class product.
On this particular day, our luck was out. We had to leave the lounge, descend to a crowded lobby area and wait there for a bus transfer to the plane.
Obviously, this is quite a step down from boarding directly from the lounge. However, you have to give Emirates credit for providing dedicated First Class buses – decorated to a standard befitting their most premium offering.
On BA, for example, you'd be sharing a bus with all of Business Class and Economy, so whilst this may not be a Porsche transfer, I still found it to be fit for purpose.
First Class passengers had their own set of stairs from which to board the aircraft. This ensured that we boarded straight into the First Class lobby, without passing through the other cabins.
As far as first impressions go, the entrance to the First Class Gamechanger cabin is up there with the very best. As we entered, a warm orange glow illuminated the cabin. This glow emanated not only from overhead lighting but also from the ground, and an incredibly ornate Ghaf tree motif etched into the bulkhead.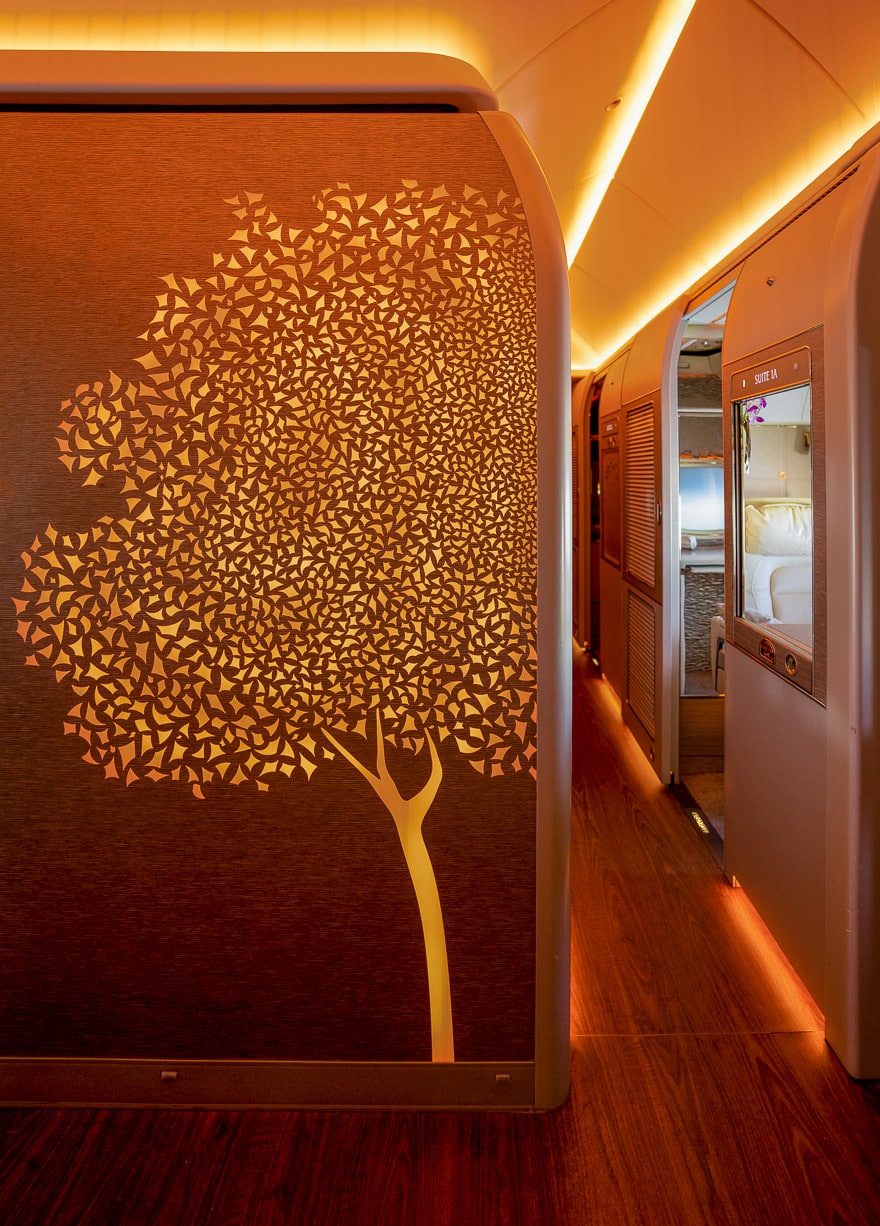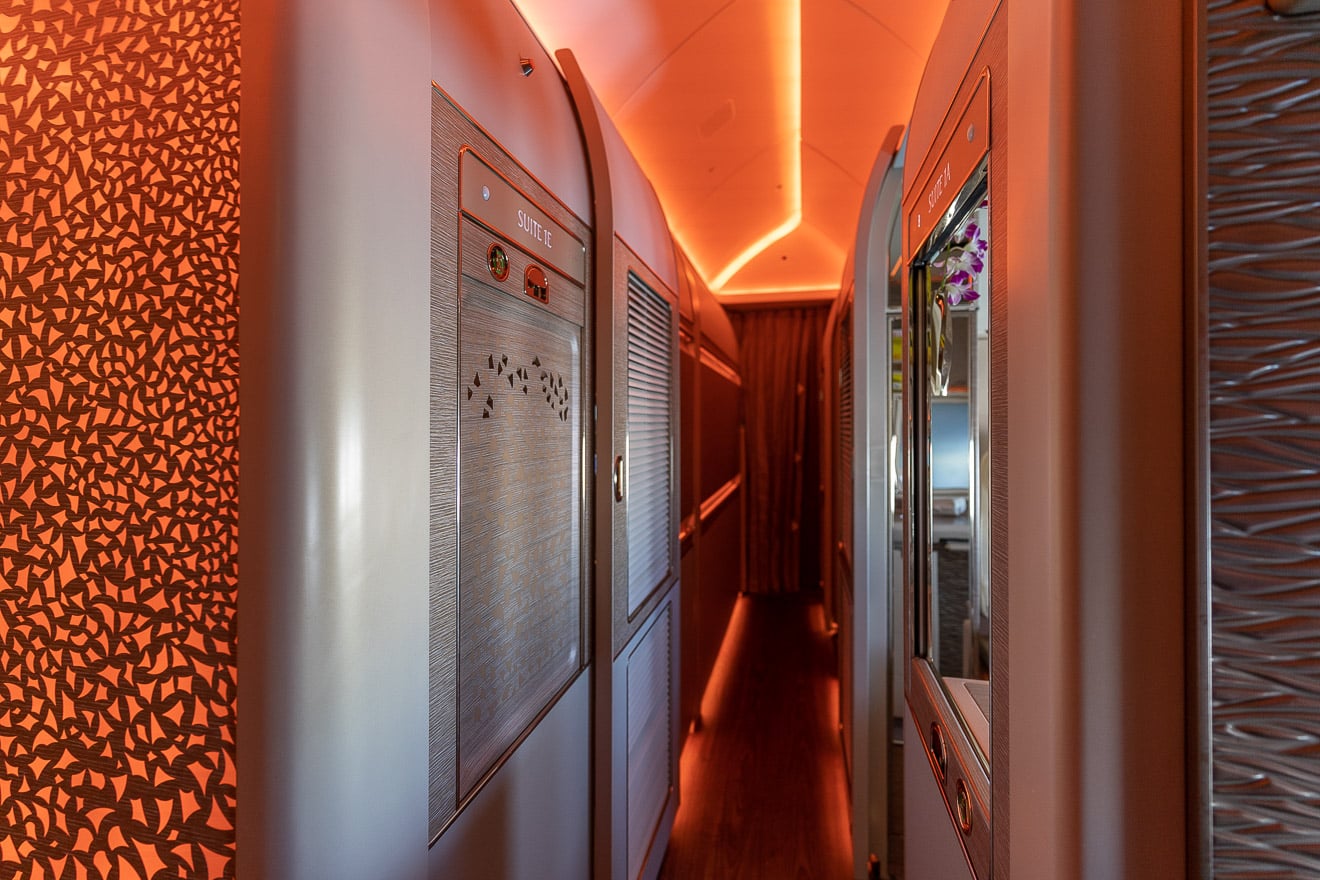 The transformation of this space was so complete that it was difficult to fully compute the fact that this was still an airplane. Much like Etihad Apartments or SQ Suites, the audacity of the design is such that the space feels more akin to a luxurious railway carriage.
Seat selection
Given the 1-1-1 layout of this six suite First Class cabin, it can be a little difficult to understand the best seats to pick.
The Emirates website doesn't give much away, since you can only see seat maps for the 777s featuring the old First Class.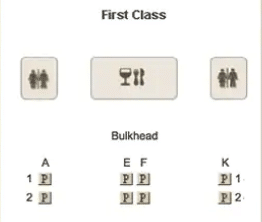 However, a quick check on expertflyer.com gives a more accurate representation:
Seats 1A and 1E share an aisle, as do seats 2F and 2K. These are the seats to pick if travelling in a couple.
As a solo traveller, seats 2A and 1K offer the most privacy – since their doors open out onto a wall, and not the door of another suite.
It is worth noting that the middle suites (1E and 2F) offer considerably more space than the window suites – as well as featuring the much vaunted virtual windows.
Emirates Gamechanger Window Suite
I selected Suite 1A and Kamara was located in 1E, just across the aisle from me.
My first impression when laying eyes on the suite was that it was absolutely stunning. I've been fortunate enough to experience almost every First Class cabin to grace the sky, over the last decade, but this is really something else.
In other First Class cabins, there's some indication that other passengers exist; the walls are only so high and when walking through the cabin, the feeling of privacy is somewhat lost.
This is not the case on the Emirates Gamechanger. It really feels like the designers did everything possible to make you forget that you're even on an airplane. The seat itself looks like a standalone armchair, and doesn't merge into the surrounding walls like a normal First Class seat.
The level of comfort was also quite unlike anything I've ever experienced. It felt like there was at least double the amount of cushioning compared to the new Singapore Suites.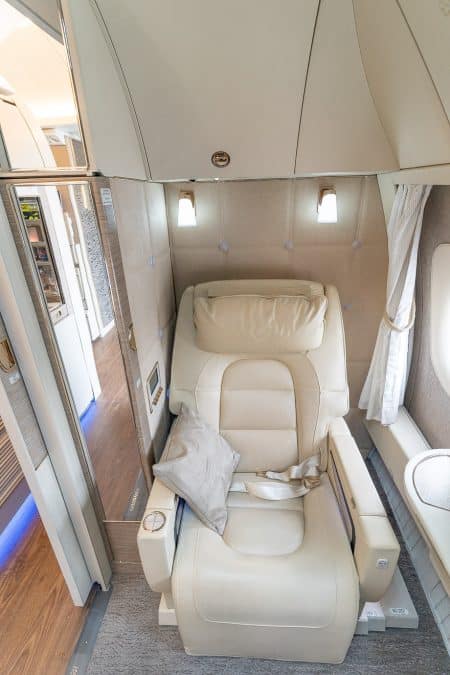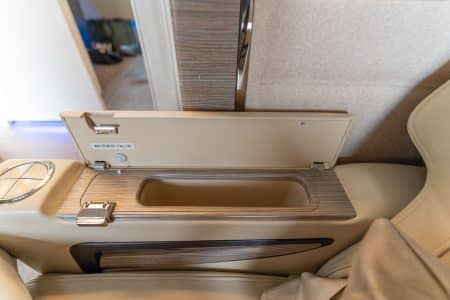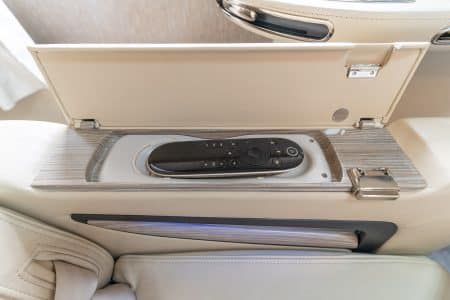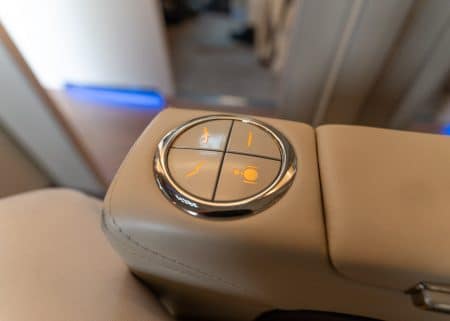 The integration of storage and controls into the seat was beautifully executed. For those not wishing to extend their arm to the tablet on the side table, basic seat control were available on the right arm, whilst an incredibly sleek, Bang&Olufsen-esque remote was built into the left arm.
Speaking of the side tablet, this was elegantly thin and slotted into its stand with a reassuring click. All of the controls were extremely intuitive and for those who prefer analog switches, these were provided directly beneath the tablet.
I loved how this side table had enough space to easily hold a drink or two without any chance of spilling, whilst also providing an ideally placed personal air nozzle.
The ergonomics here were genuinely fantastic. Everything was exactly where you'd expect it to be, with the design serving the user rather than the other way round.
The abundance of cream leather all around was a joy to behold and presumably no mean feat in terms of maintenance! This was in stark contrast to the woeful state of British Airways First Class cabins, also featuring stitched leather sides tables.
My review of the older generation of tablets, on Emirates Business Class, was less than favourable but here, the interface was extremely responsive and intuitive.
It also makes sense to use a tablet to control the screen when it is so large and far from your seat (where in Business Class, the screen is only a couple of feet away).
Speaking of the screen, this brings us neatly on to the rest of the suite. Honestly, there was so much going on here that it's hard to know where to begin!
The main table was absolutely gigantic and featured a countersunk writing and amenity area, complete with illuminated mirror. Inside this was a leather bound notepad, an Emirates pen and multiple creams, which could be taken away.
Either side of the screen were an array of drinks contained in a minibar of sorts. Just like on other versions of First and Business Class though, these drinks are not chilled.
Given how good the service is, the minibar make zero sense. You can order a cold drink in a glass and it will be delivered to your suite in the time it would take you get up and grab a warm can.
The snack basket made a lot more sense and was filled with all kinds of amazing goodies, including effervescent vitamins (which come in very handy after working your way through the wine list!).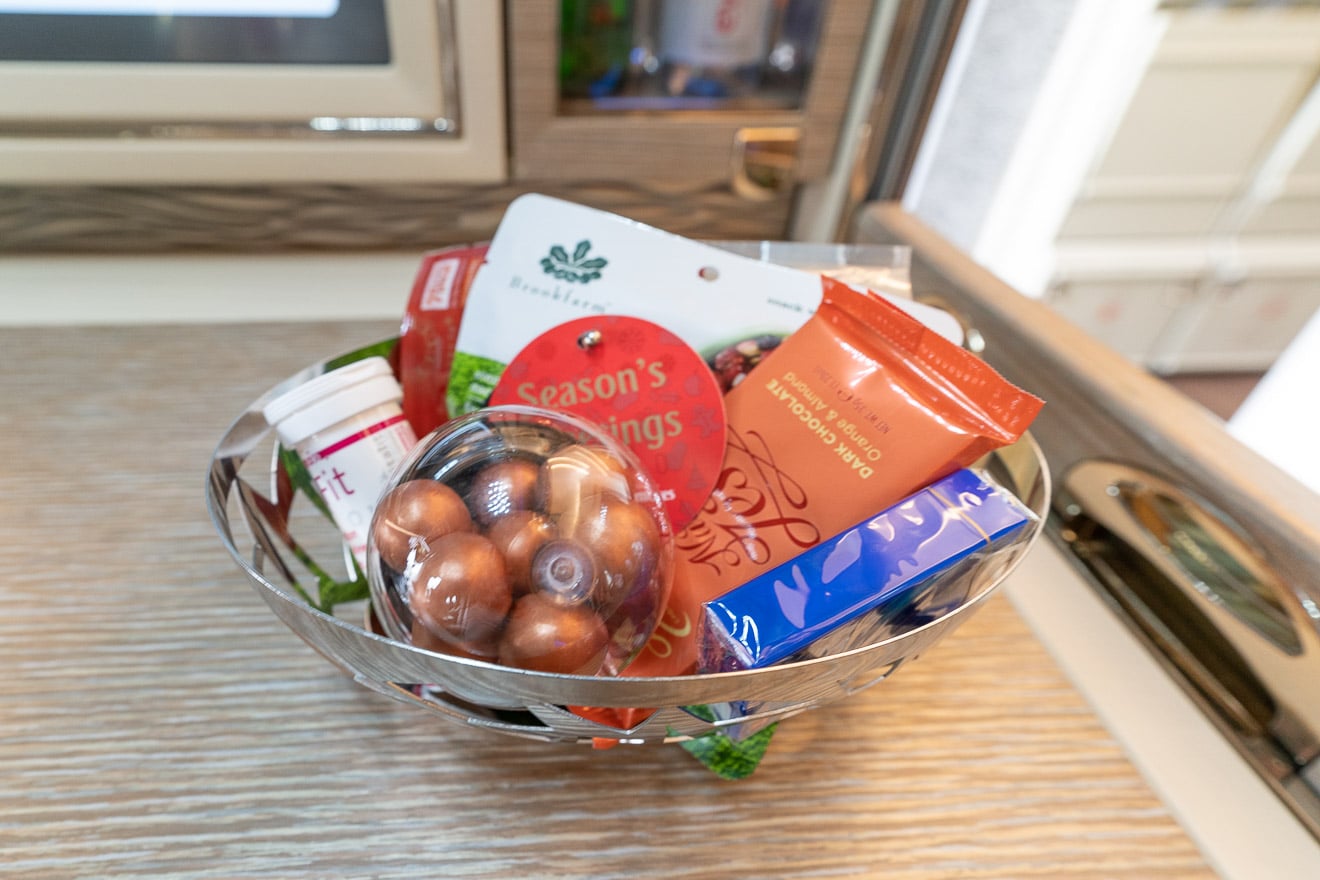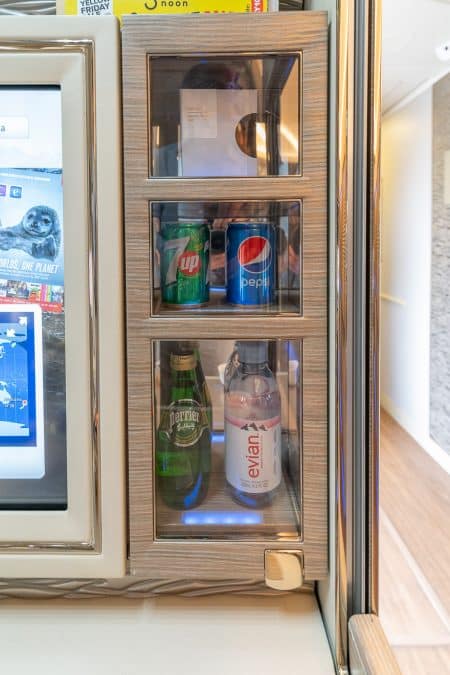 Built into the table was a universal power port alongside 2 USBs an an HDMI port, for playing content on the IFE screen. An additional USB-C power port was located on the right arm of the seat.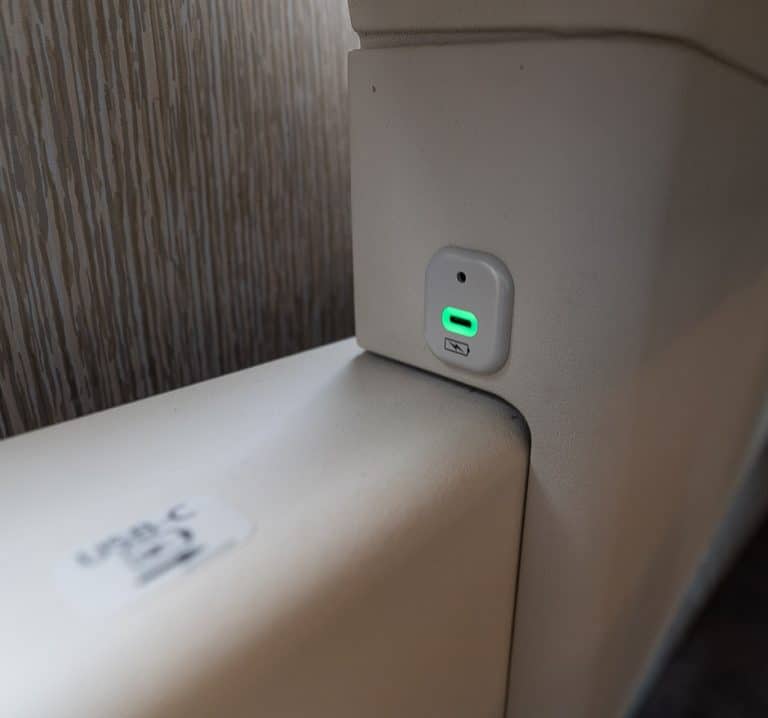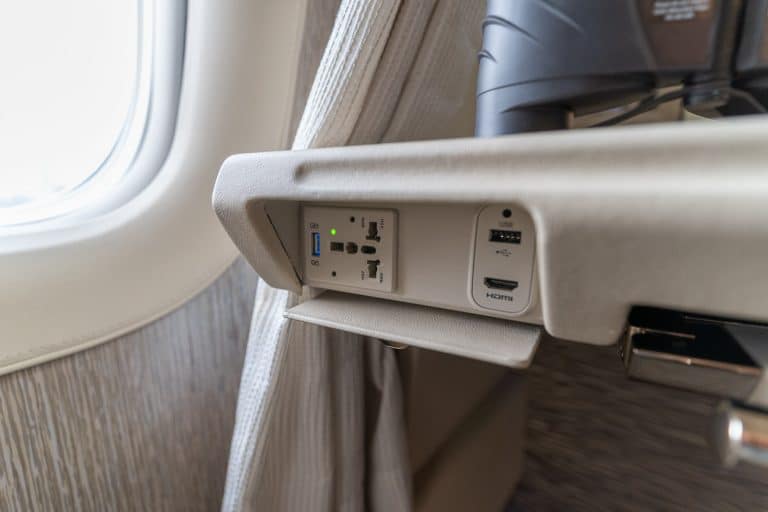 Sitting above the table was a large serving hatch, which could be used by crew during meal service, obviating the need to open the suite doors. Utterly unnecessary of course but I can't help but admire the fact that the designers were able to incorporate such a frivolous feature. Luxury is all about providing you with things you didn't even know you needed. As such, this serving hatch is genius.
Everywhere I looked, there were more features to discover and details to admire. The braided leather curtain holders perfectly matched the handle to pull out the dining table…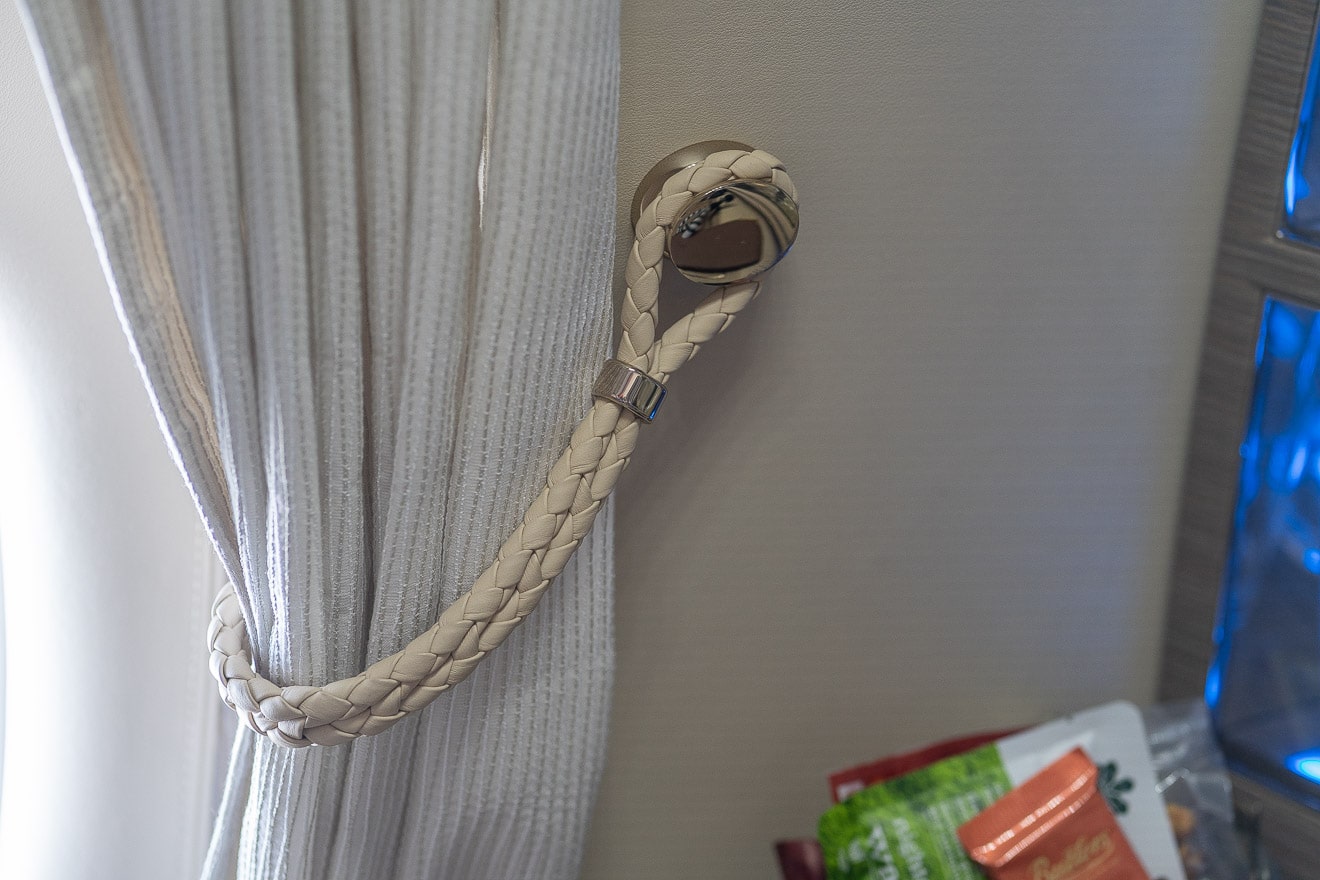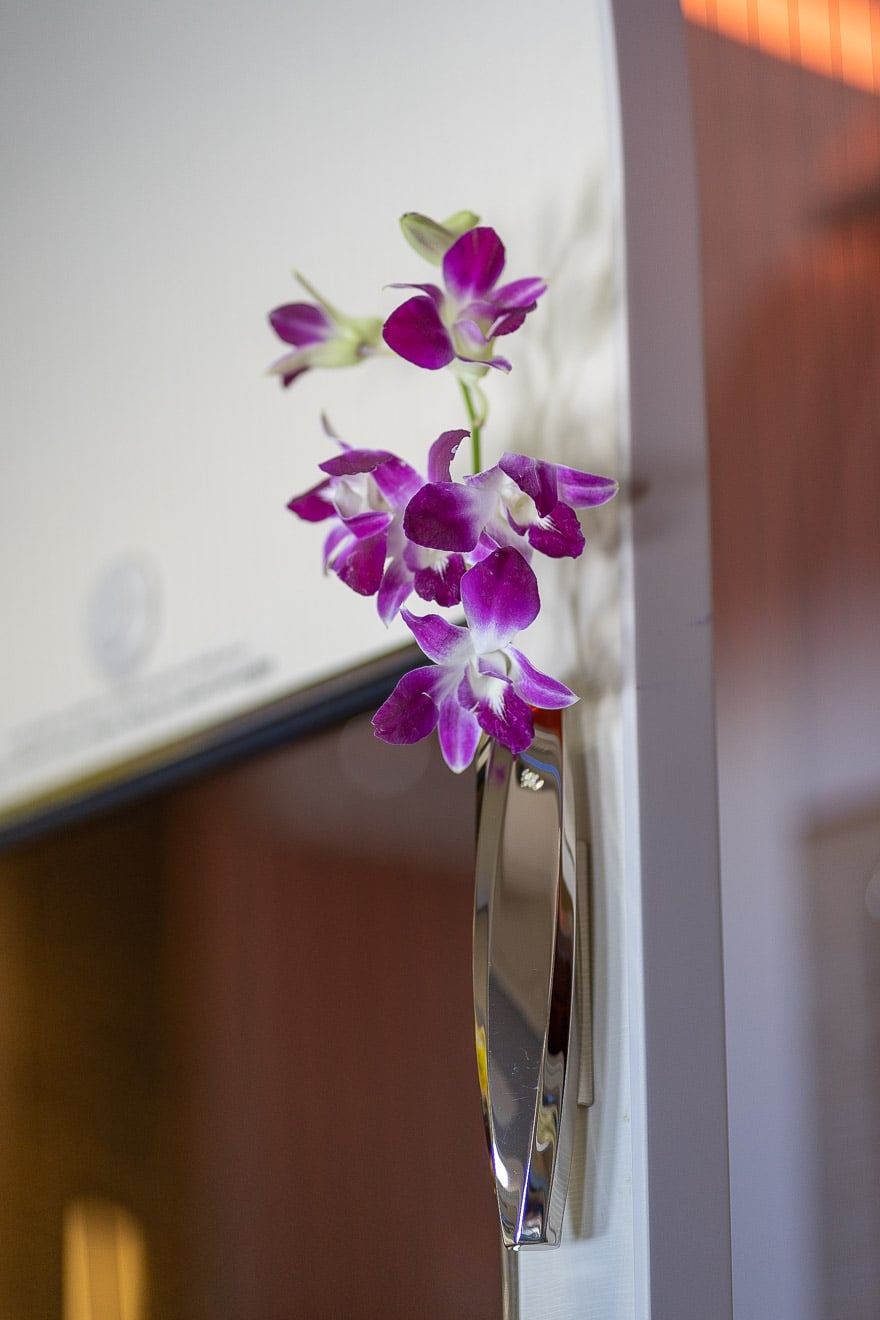 …the fact that there were even curtains in the first place! The beautiful fresh orchids. The fact that there were starlight LEDs dotted throughout the carpet to mirror those on the ceiling. The fact that the ornate bulkhead detailing continued beneath the table, an area where the majority of passengers will never even look.
(The small cupboard on the right was more than large enough to fit my Rimowa Classic Flight case too – something I struggled with on Etihad Apartments.)
Another cupboard was located immediately between my seat and the aisle. Its padded leather wall meant that I felt perfectly cocooned when sitting in my seat. On the cupboard wall were the suite's ambient controls, which could be used to change the lighting colour, as well as the temperature of suite.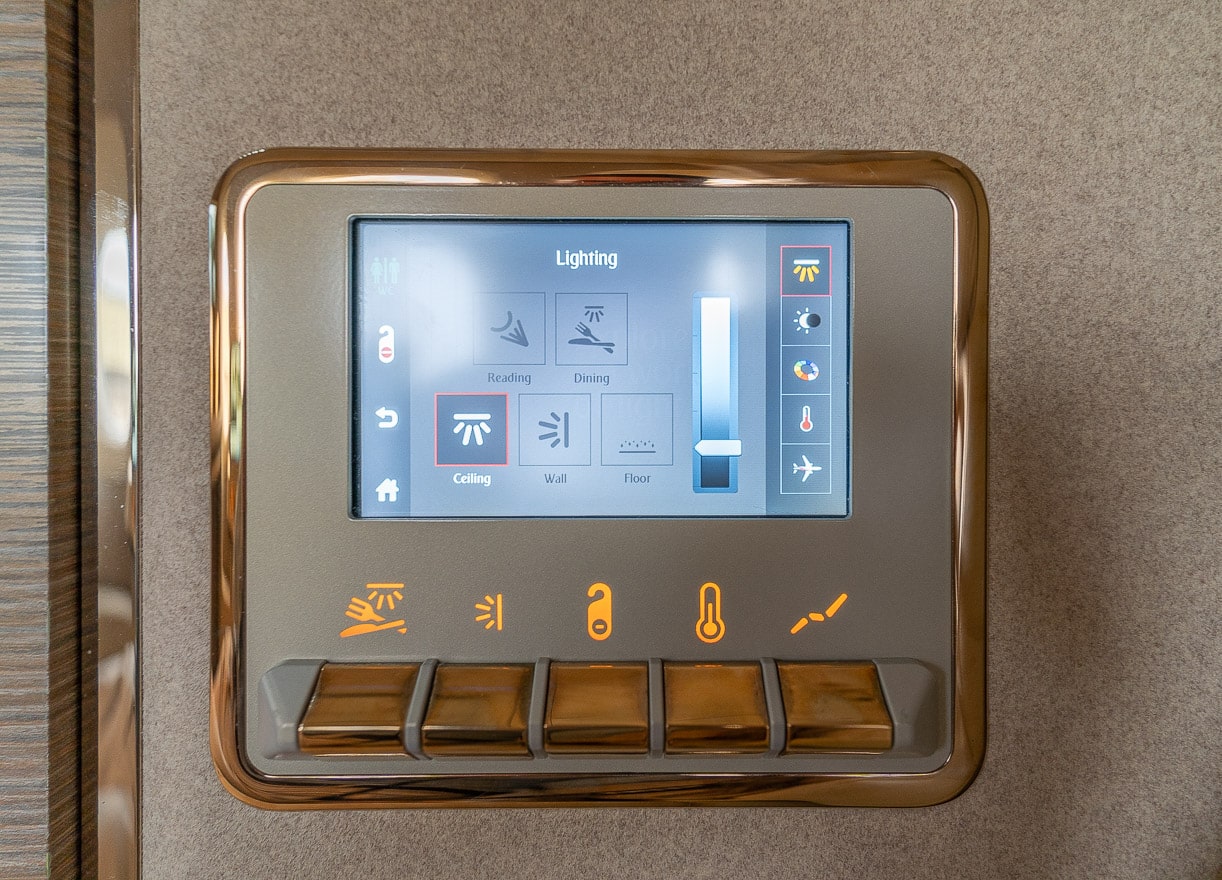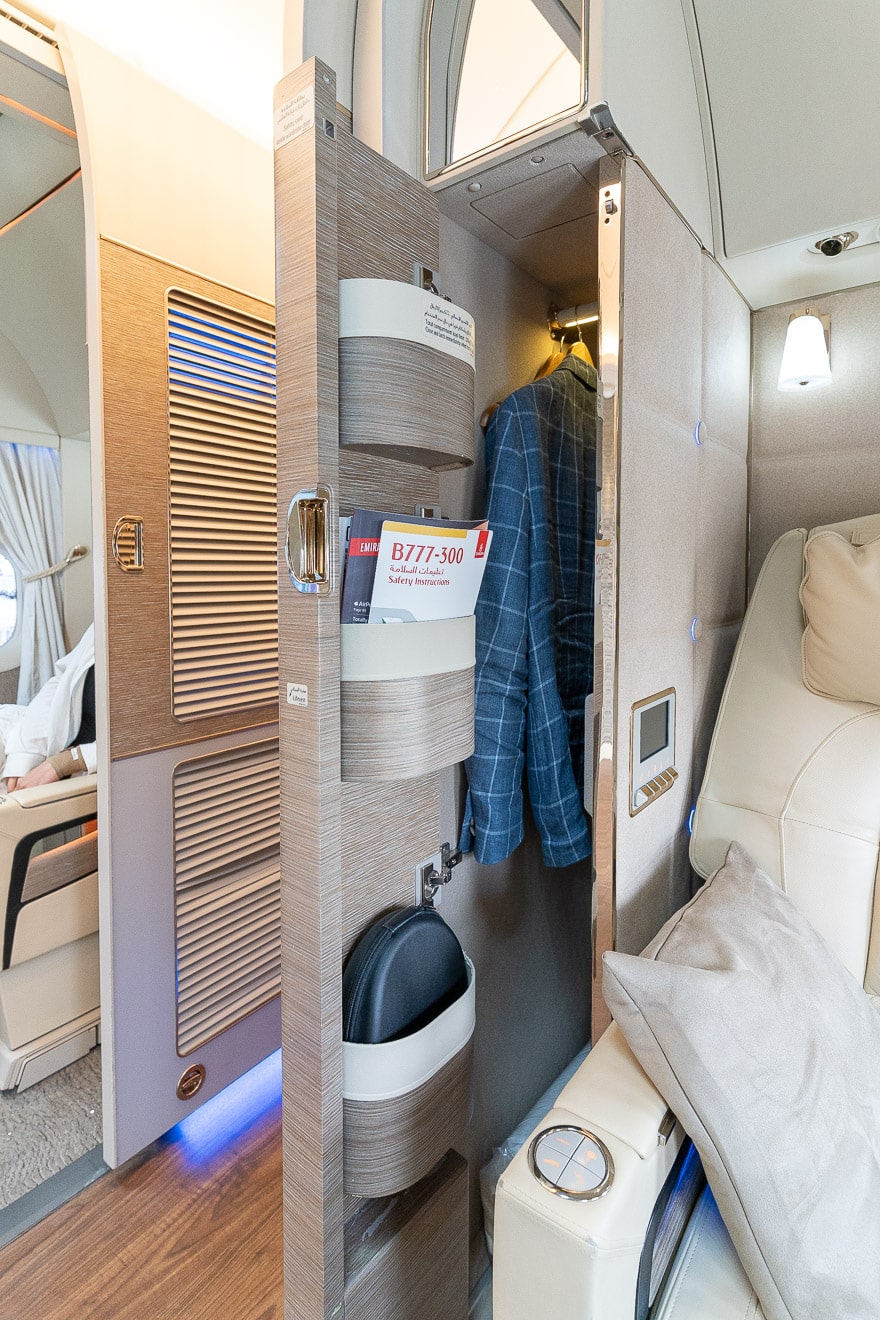 Storage within the cupboard was abundant, with enough space for multiple suit bags or winter coats.
Emirates Gamechanger Middle Suite
Just across the aisle, Kamara was making herself comfortable in Suite 1E. A middle suite, complete with a set of ultra high definition 'virtual windows'.
These were not only razor sharp and glare free, they also provided us with a lot of comedy entertainment prior to takeoff in Dubai.
The cameras that feed these windows were pointed directly at a group of ground crew, who had stolen one of their colleagues' shoes and were throwing it around the tarmac as he chased after it.
Thoroughly unprofessional… but highly amusing.
Aside from having virtual windows, the middle suites are materially larger than the window suites (A and K).
Middle suites fit two 'triple can' minibar cabinets either side of the screen (as well as two magazine racks).
My window suite was noticeably narrower, due to the curvature of the plane's fuselage.
The size difference was also abundantly clear when looking at the two ceilings.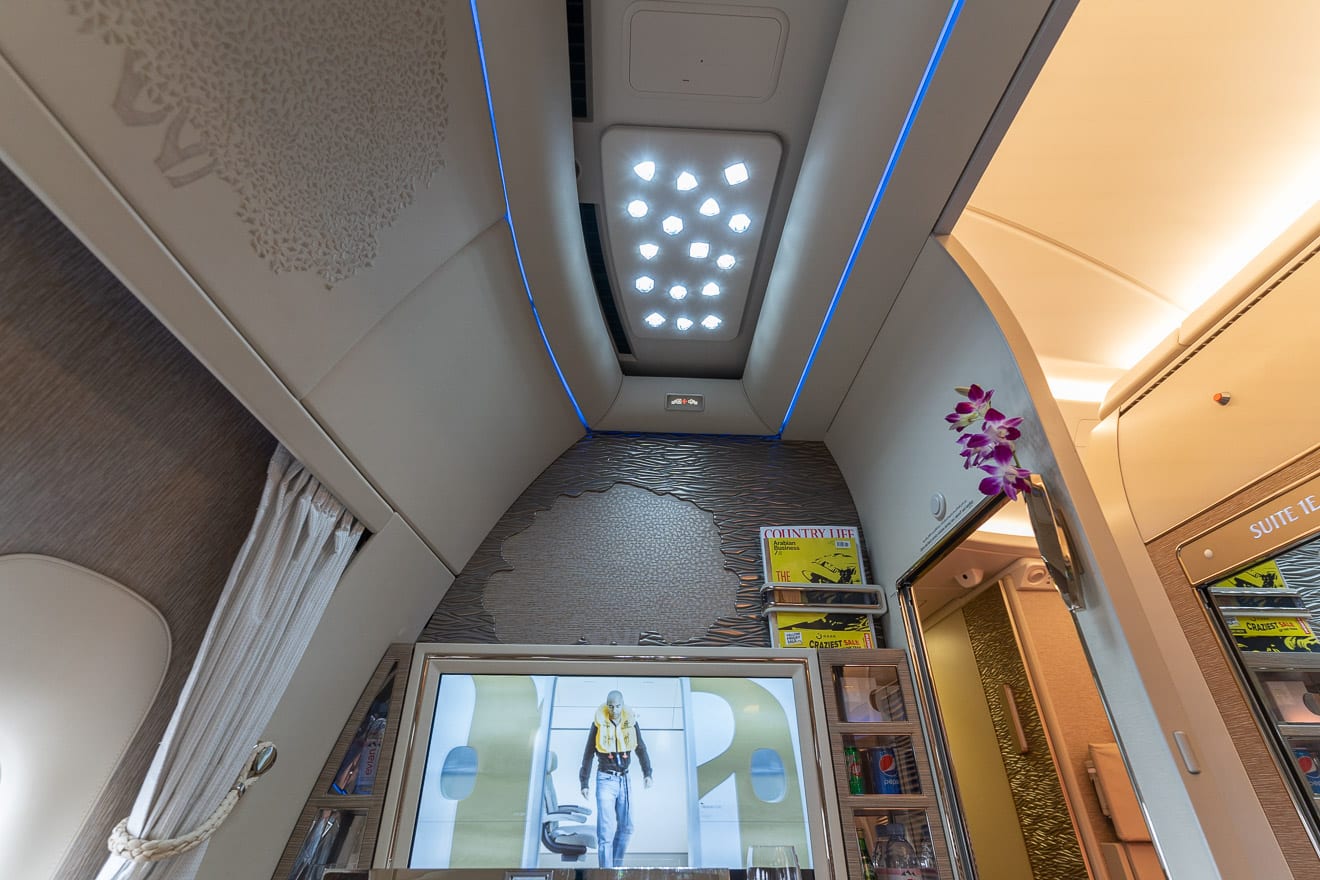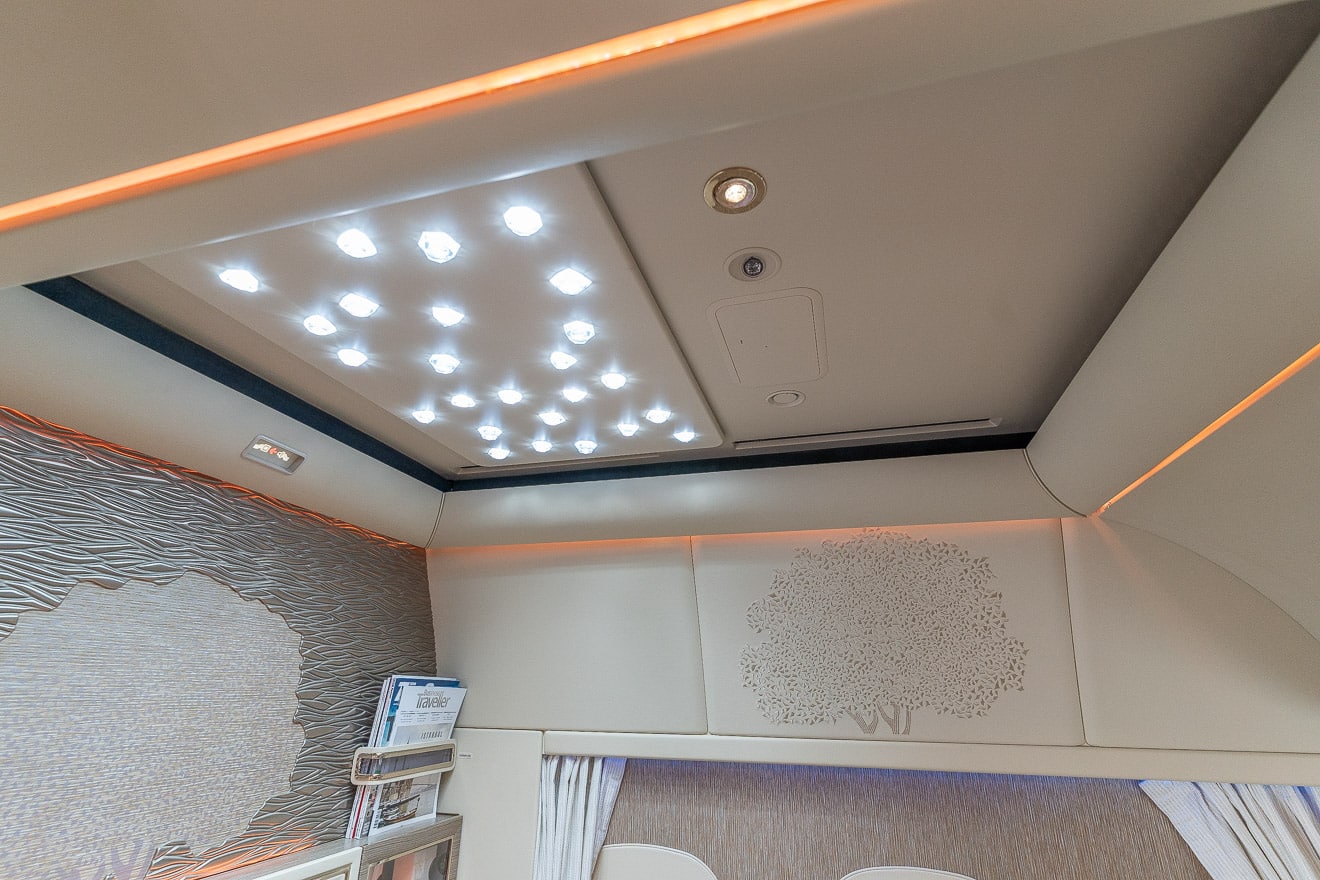 In summary: this is probably the first time in aviation history where a middle seat is the best option!
Emirates First Class Amenities
Ordinarily, the top storage compartment of my suite's wardrobe would have contained an amenity kit, like this:
However, since we were on an early morning flight, under 8 hours – Emirates didn't provide an amenity kit.
Still, Qatar don't even offer pyjamas or bedding on DOH – LHR daytime flights in First, let alone amenity kits, so it could have been much worse…
In one of the other wardrobe compartments was a genuinely excellent pair of Bowers & Wilkins noise cancelling headphones. It's not often that airlines offer something that makes me shun my own Bose QC25s, but this was certainly one of those occasions!
The headphone socket was conveniently located on the left arm of my seat, ensuring that a trailing wire didn't get in the way when eating or reaching for things in front of me.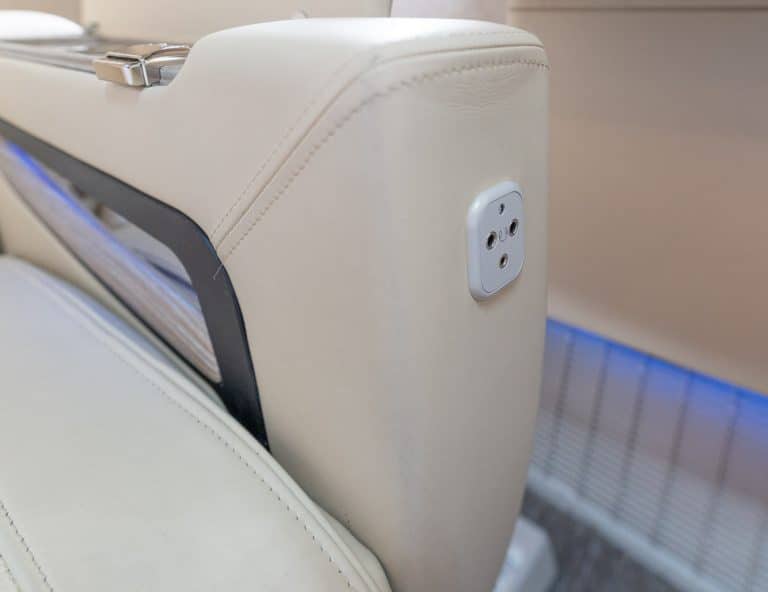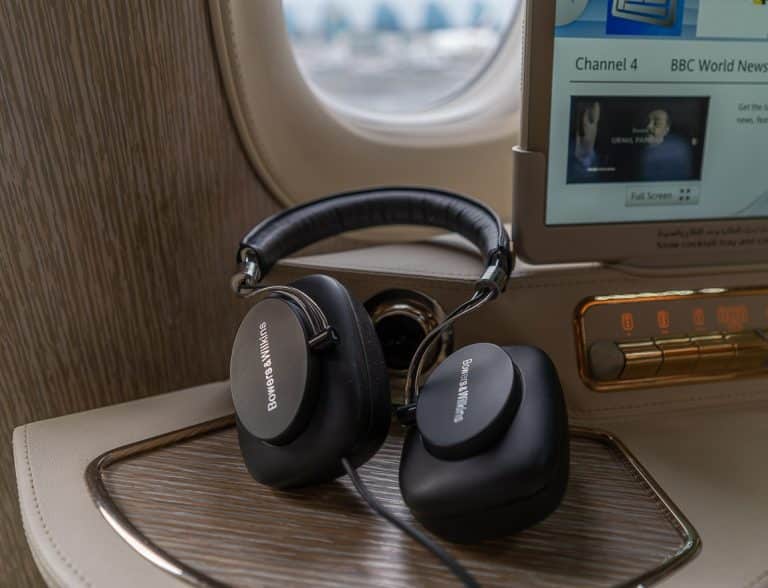 One very unique feature of the suite was that it came equipped with a pair of safari binoculars!
Once again, something I never knew I needed but having tried them out, it was amazing the level of detail that they could reveal in the landscape.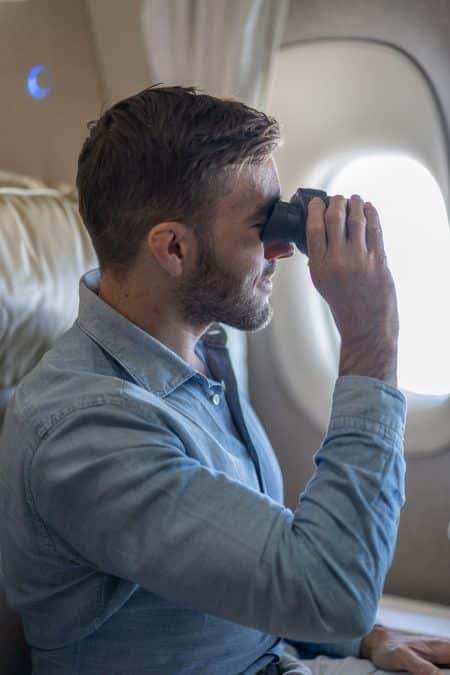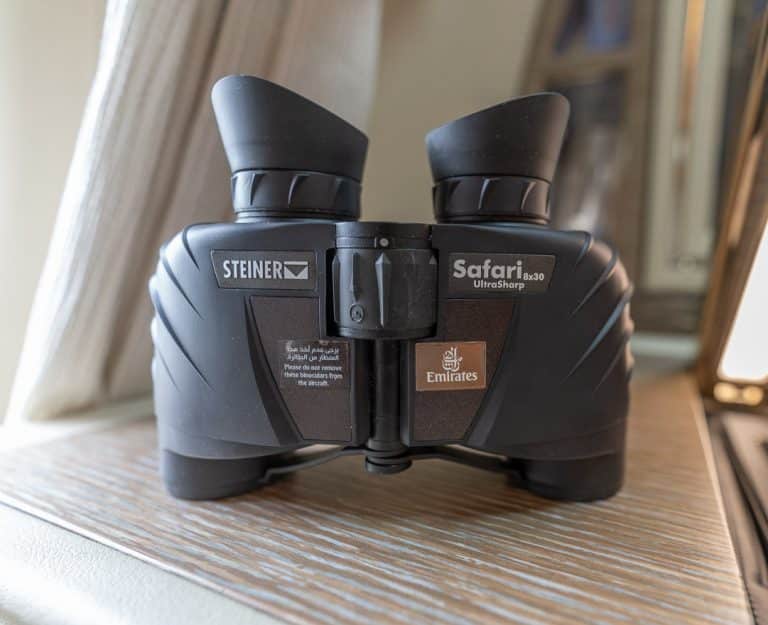 Although amenity kits weren't provided, moisturising pyjamas were. These PJs are not only very comfortable but also feature a moisture locking technology to counteract the effects of dermal dehydration at altitude.
Emirates First Class Menus
Prior to take-off, we were handed food and drink menus:
Drinks List
As I mentioned in my previous review of First Class on the A380, the Emirates wine list is already beyond anything available on any other airline, barring perhaps JAL. However, on this particular flight, we were especially lucky to be presented with Dom Perignon's late release P2 champagne. A considerable step up from standard Dom Perignon – which is already one of the best champagnes served on any airline.
Most airlines have an annual drinks budget, which their purchasing manager will use to get best possible deal on whatever is available for the next year. This generally results in bottles retailing for $50-$100 appearing in most top tier First Class cabins – with the two Japanese carriers JAL and ANA spending a lot more to acquire ultra-prestigious drinks like Salon champagne and Hibiki whisky.
Meanwhile, Emirates have a deep partnership with LVMH, the consortium which owns not only luxury brands like Bvlgari (hence the amenity kit) but also Moët, who make Dom Perignon. As a result of this relationship, they have integrated themselves into the very supply chain of many wines. They buy huge lots 'en primeur' and cellar the wine themselves so as to be able to offer some exceptional vintages from time to time. Emirates apparently even own a substantial hectarage of their own vines in Bordeaux and Champagne.
Food Menu
Breakfast
Continental cold plate
Sliced grilled chicken, bresaola, red Leicester and gruyere,
served with cucumber.
Breakfast cereal
Choice of cornflakes or Brookfarm muesli.
Appetisers
Caviar
Chilled caviar presented with a selection of finely chopped onion,
chopped boiled egg, sour cream and lemon. Served with melba toast and blini.
Traditional Arabic Mezze
Traditional Arabic savoury dishes including hommous, moutabel, muhammara,
tabouleh, aubergine moussaka, labneh, stuffed vine leaves with warm sambousak,
cheese fatayer and potato kibbeh. Accompanied by local garnishes and breads.
Main course
Beef wellington
Served with jus, roasted potatoes, steamed broccolini
and sautéed root vegetables.
Chicken biryani
Chicken marinated in aromatic spices and slow cooked with rice, garnished with
fried cashew nuts, raisins and onions, served with a refreshing raita.
Fish harra
A traditional Middle Eastern dish of oven-baked kingfish
in spiced tomato sauce, served with dill rice.
Strozzapreti napoli
Pasta in tomato and basil ragout, served with grilled artichokes.
Grilled prawns
Grilled prawns served with shellfish sauce and steamed wild rice
with cardamom and citrus zest.
Pulled beef sandwich
Tender beef brisket in sundried tomato focaccia,
served with kohlrabi slaw and potato crisps.
Dessert
Apple tart
Served with crème anglaise, whipped cream and sesame brittle.
Milk chocolate delice
Glazed with dark chocolate ganache.
Selection of pastries
Snoubrieh, Turkish baklawa, maamoul and baklawa with cashew nuts.
Seasonal fruit
An assortment of fresh cut fruit.
---
The Flight
---
In flight service
As we boarded the plane, I could immediately tell that this was going to be a great flight. The crew were not only friendly and professional but also completely on top of things.
As soon as Kamara and I boarded, the cabin manager asked if we had flown the product before and offered to show us around all of the controls. "But first" he said, "you will of course require something to drink!"
I asked for a glass of the P2, which was poured at my seat moments later. This was soon followed by the traditional Arabic coffee service.
Most Middle Eastern carriers offer some variation on this concept but I've always felt that the presentation from Emirates is the best. The lacquered wooden box and oversized golden pots really add a sense of flair to the occasion.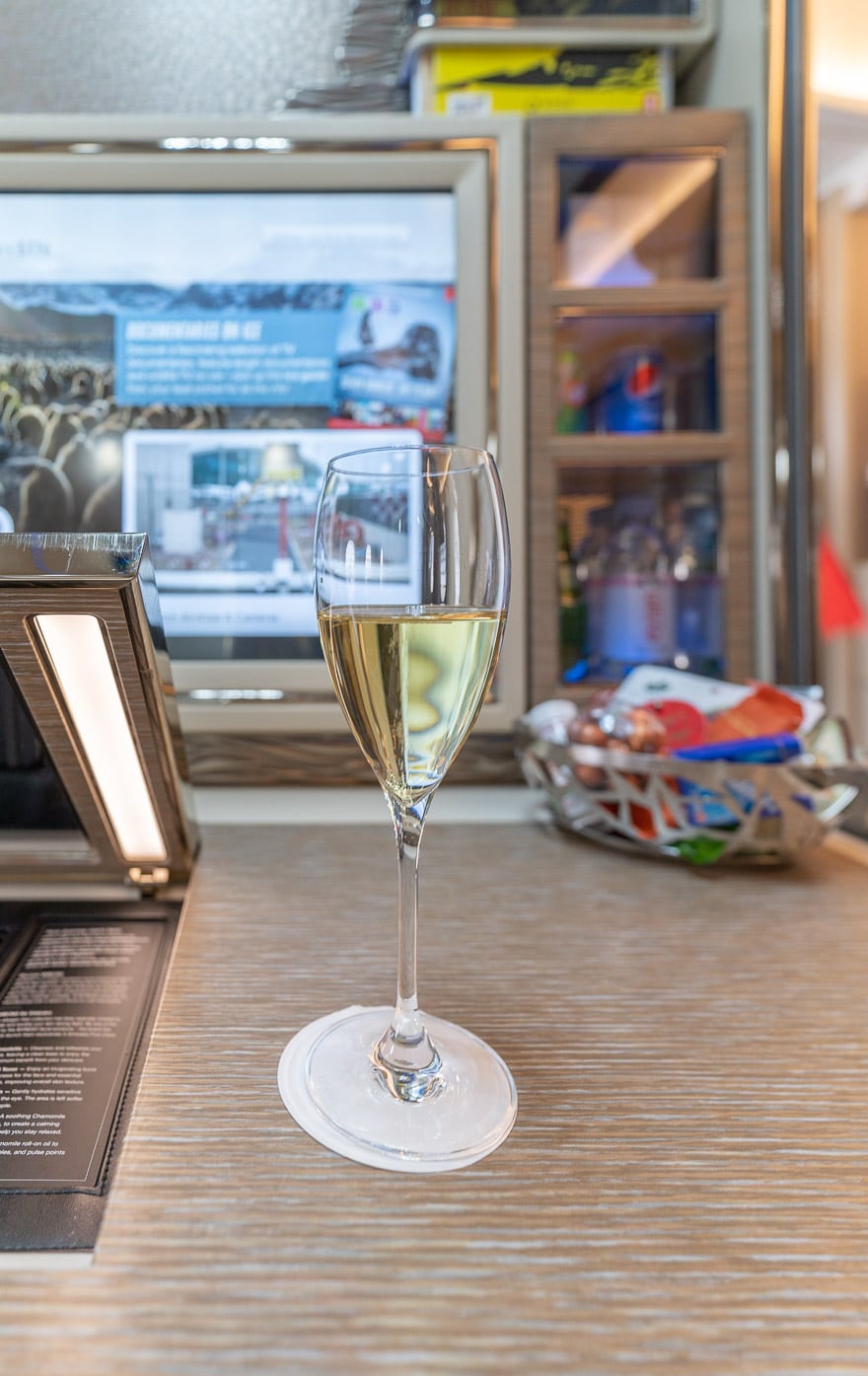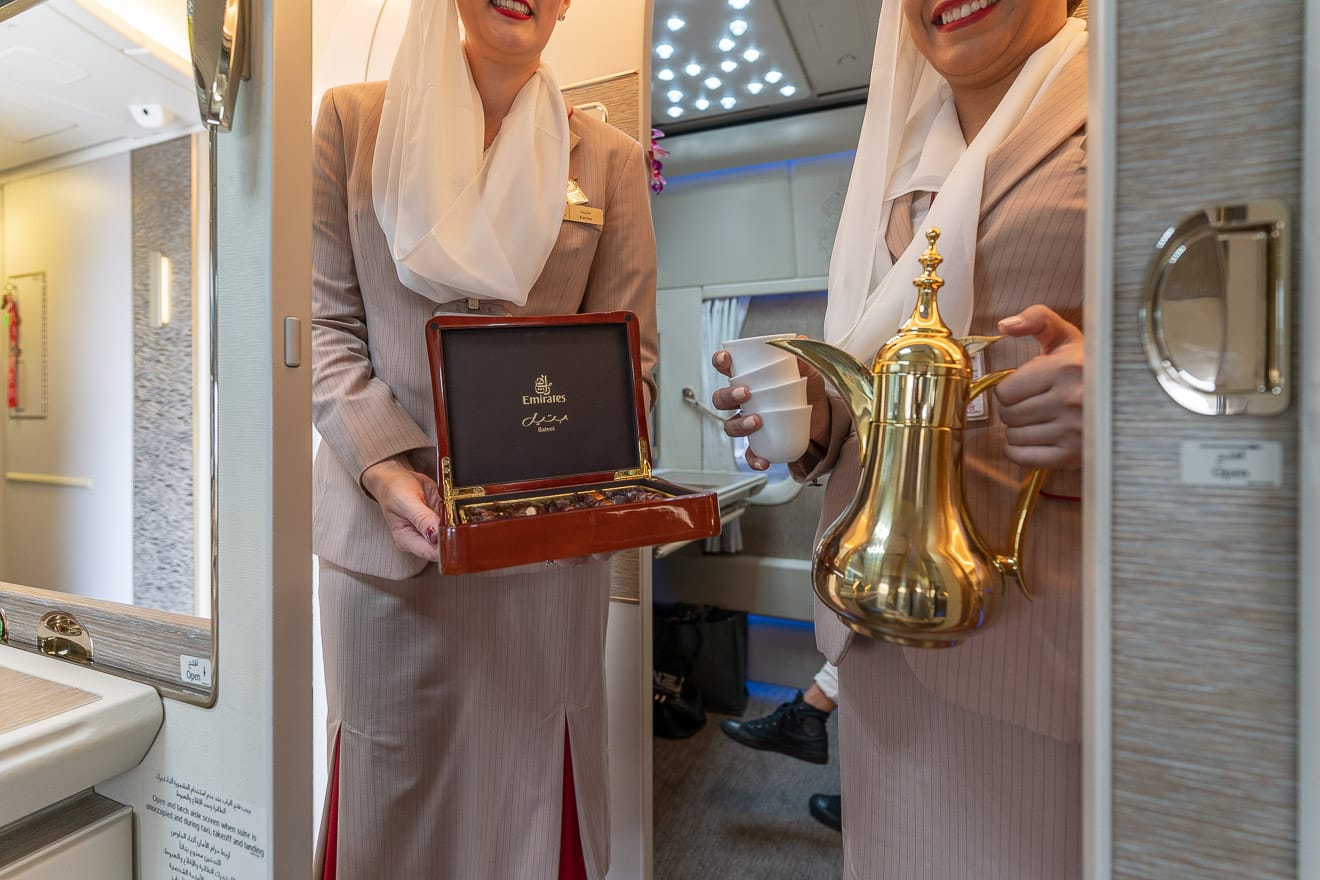 Top ups of champagne were offered before we pushed back.
Once we were airborne, it felt like barely a minute passed before the crew were back to offer more P2, alongside a variety of canapés.
The canapés were the sort of thing you expect from the 3 for £5 section at M&S but the champagne continued to be one of the very finest that I've ever tasted.
At this stage, I wandered across the aisle to hang out in Kamara's more spacious middle suite. The crew had already taken our lunch orders prior to take-off, ensuring they informed us that we could dine whenever we wanted.
Noticing that we'd finished our canapés, the crew immediately brought over a dish of warm mixed nuts for each of us.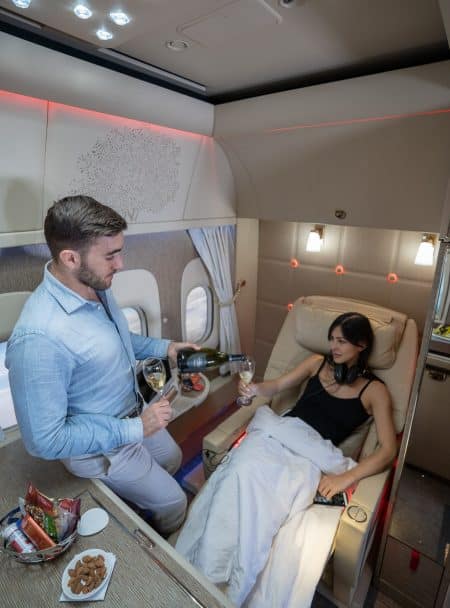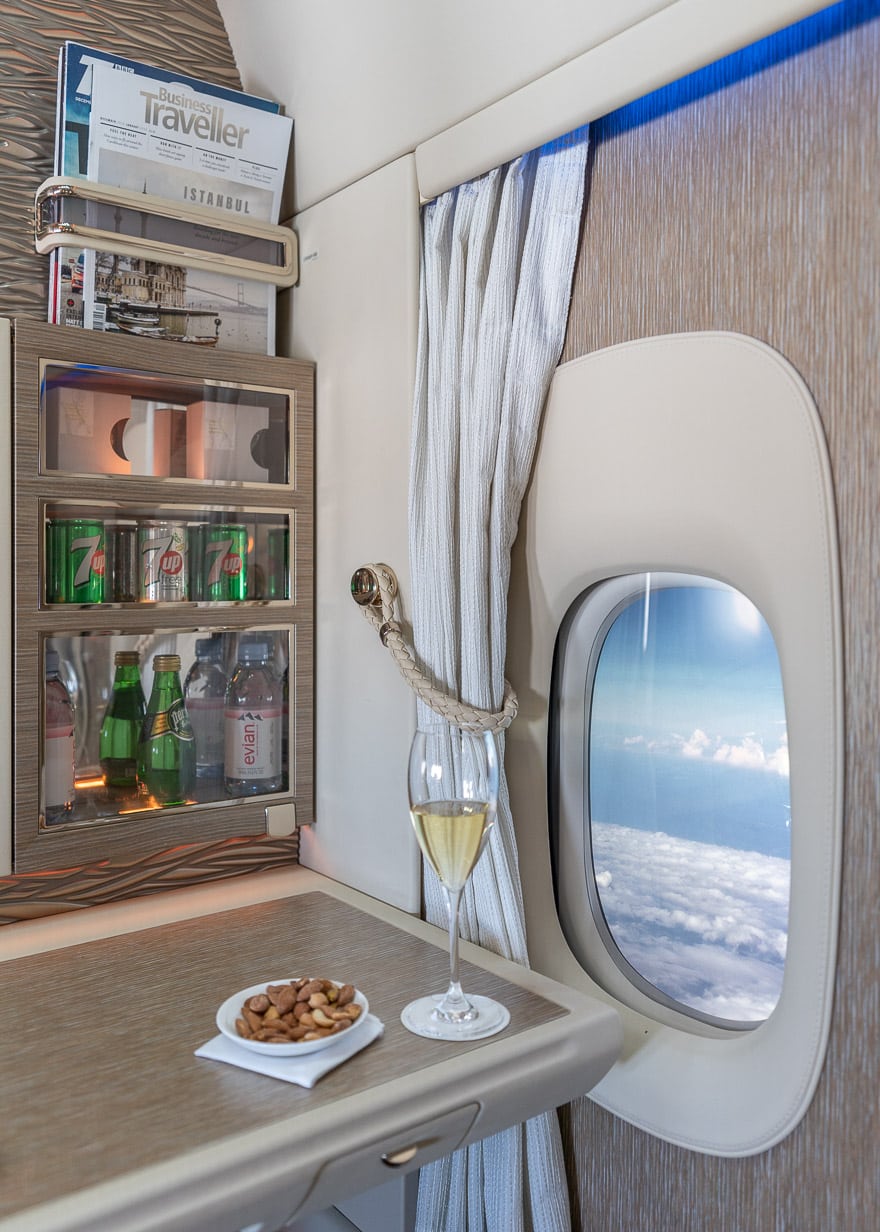 Lunch
Having already eaten some balik salmon and eggs in the lounge for breakfast, I was happy to keep things light for lunch…very light.
I asked for a large portion of caviar, accompanied by sour cream and melba toast. A second portion was offered shortly after.
First Class Bathroom
After lunch, I went to the bathroom to get changed into my moisturising sleepwear (naturally).
The bathroom was rather compact but the finishes were executed to the same wonderful standard as the rest of the cabin. Full sized Bvlgari perfume, creams and soap were also offered.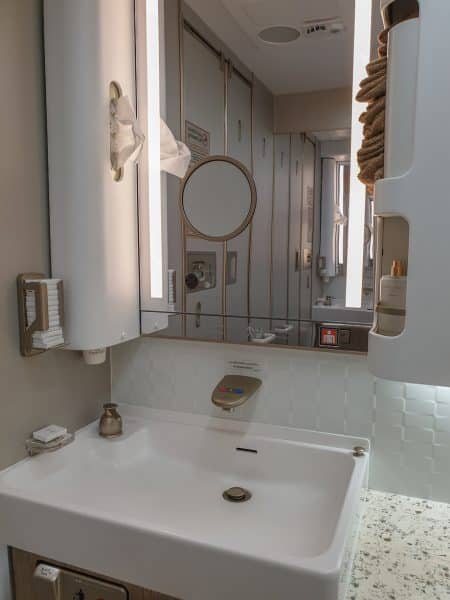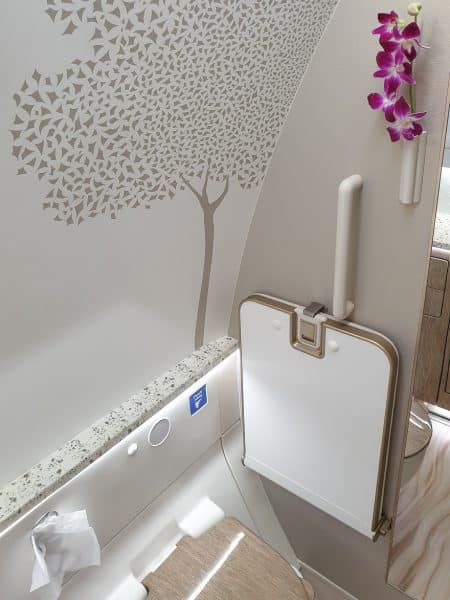 Gamechanger First Class Bed
I returned to find my suite converted into bed mode, complete with a thick mattress topper, high thread count linens and multiple pillows. Some pedants in the frequent flier community like to say that this bed isn't truly flat.
These people will be the first to tell you that Frankenstein is the name of the creator and not the monster… and will be the last invited to parties.
They might technically be right but this negligible slope resulted in zero impact on sleep quality for me.
I started to play around with the lighting controls a bit to create a relaxing boudoir for myself, when suddenly I realised that my suite's door wouldn't shut.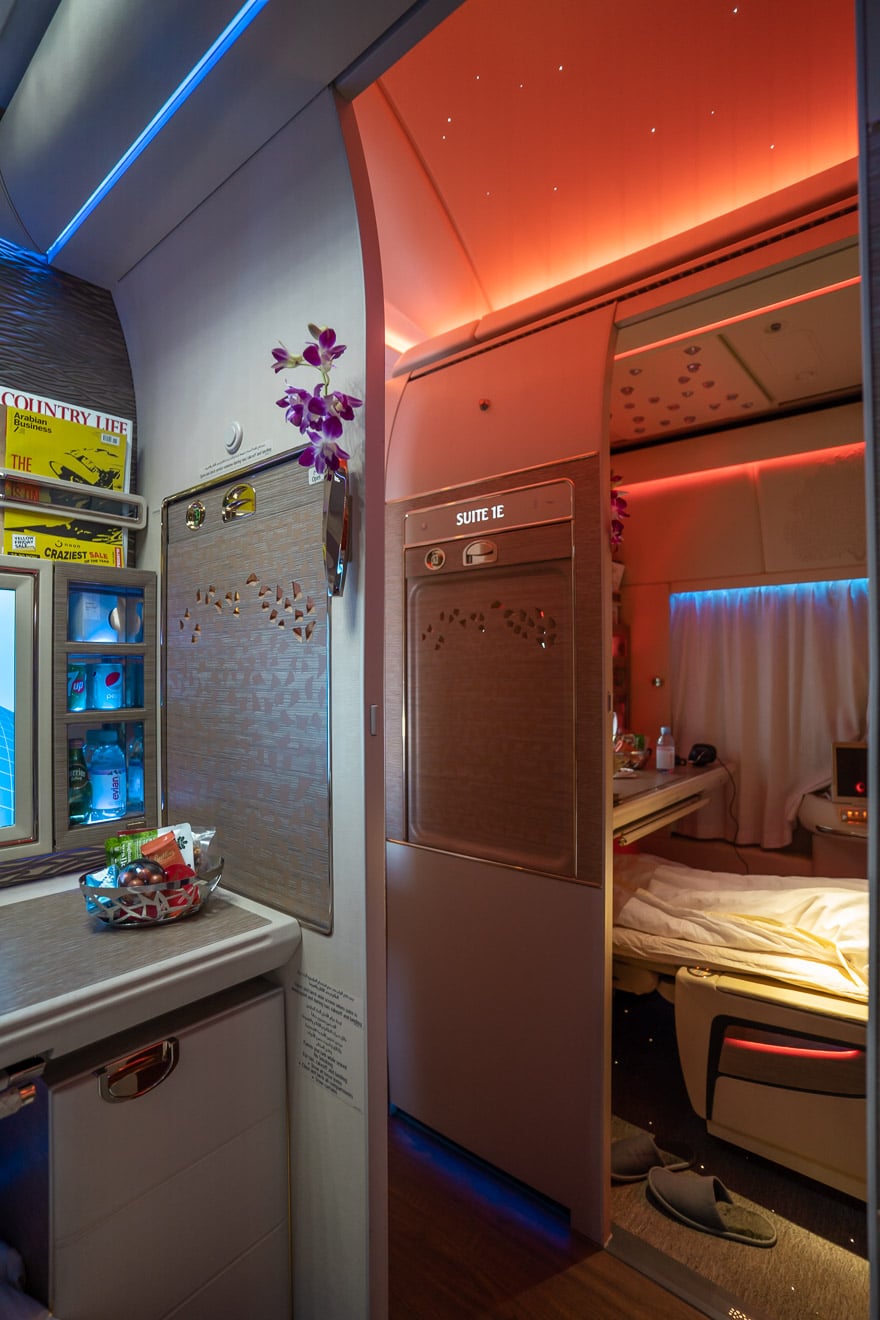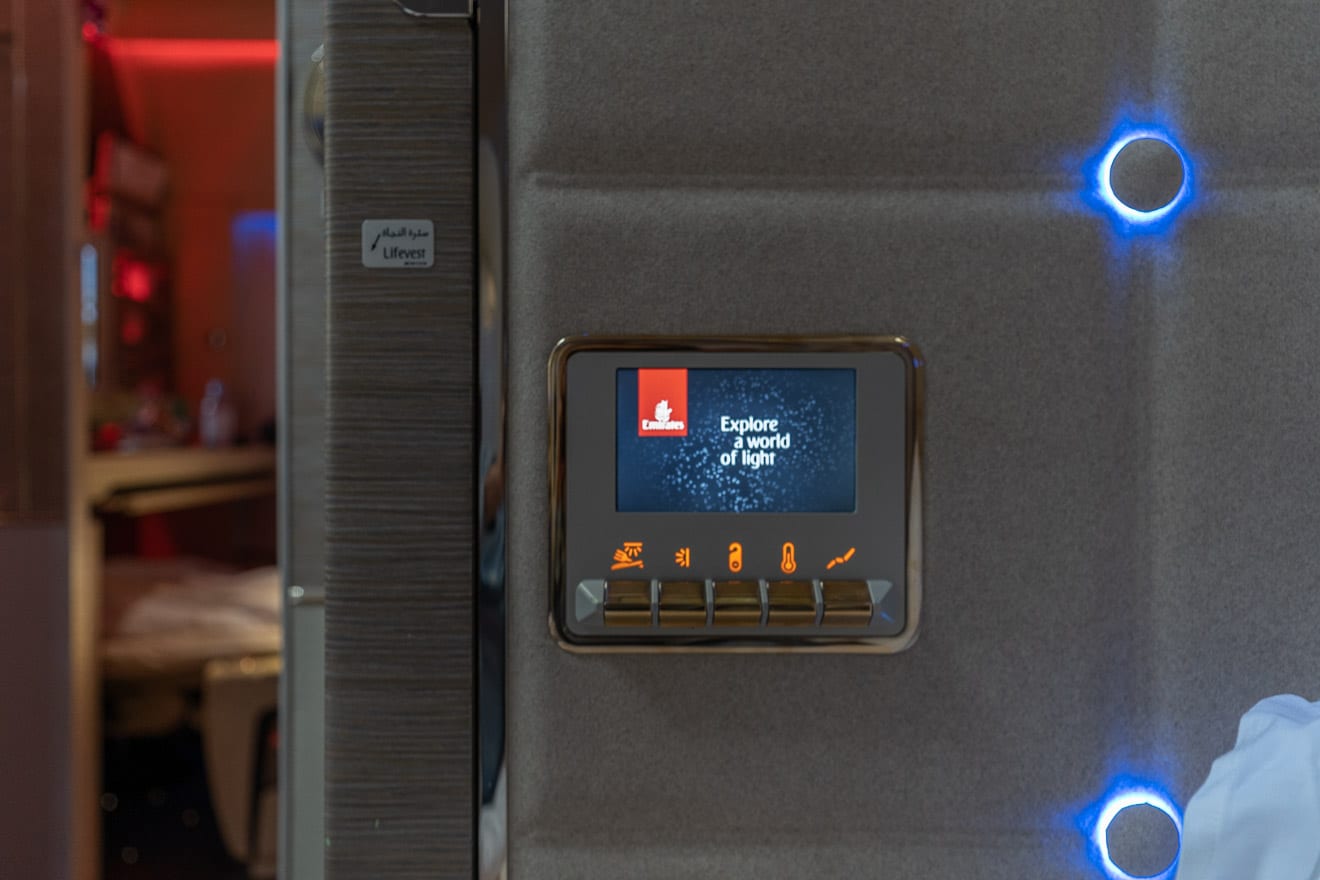 The crew tried a few different things but nothing they did could get the door to budge! Luckily for me, there was an empty suite available (2F), for me to use as my bedroom.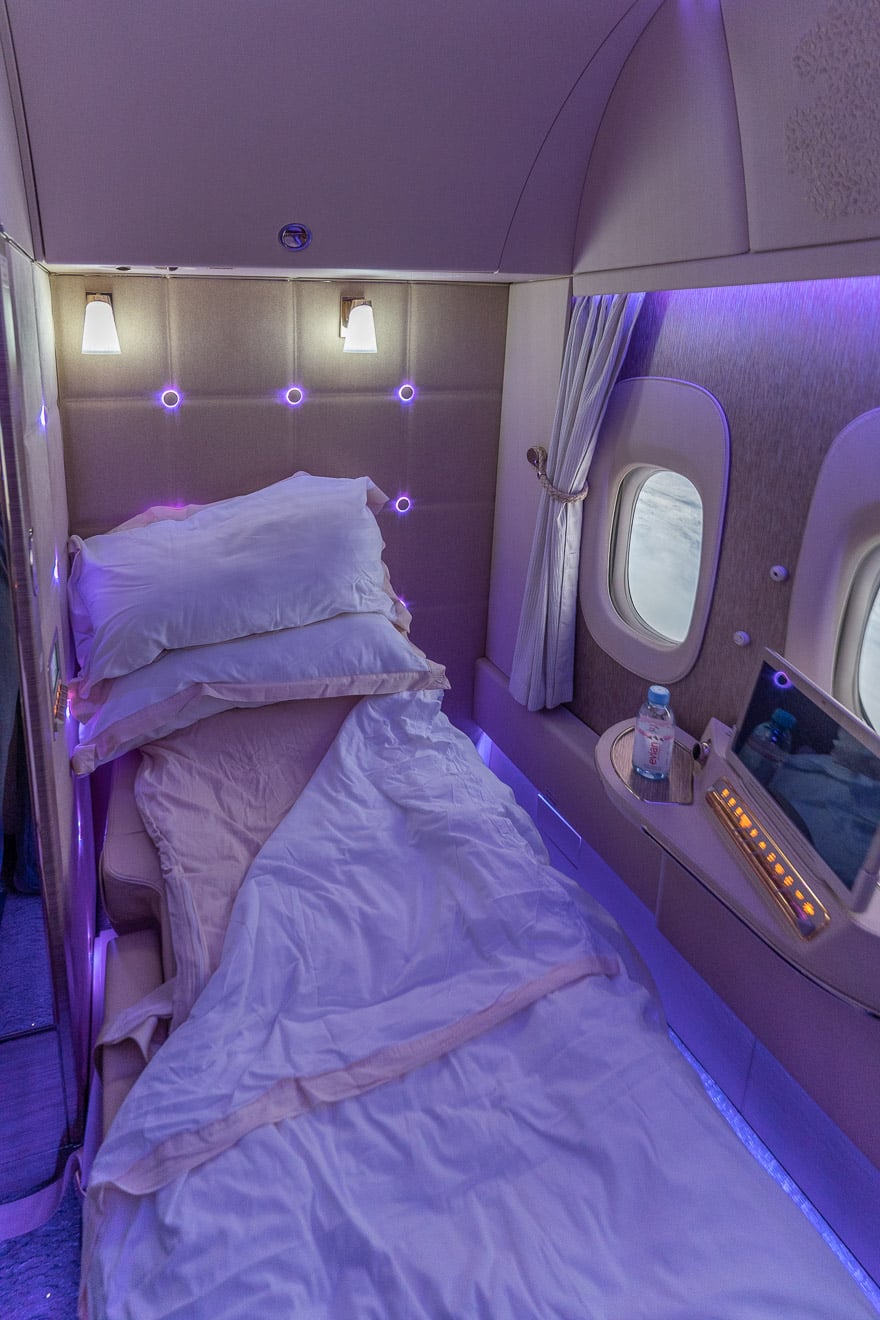 Soon enough, the tranquil purple light and twinkling stars lulled me into a very relaxing sleep. I awoke after just over 2 hours, refreshed and ready to eat something more substantial.
I switched the lighting to a bright shade of blue and video called the crew for 'room service', to be delivered back in my original suite: 1A.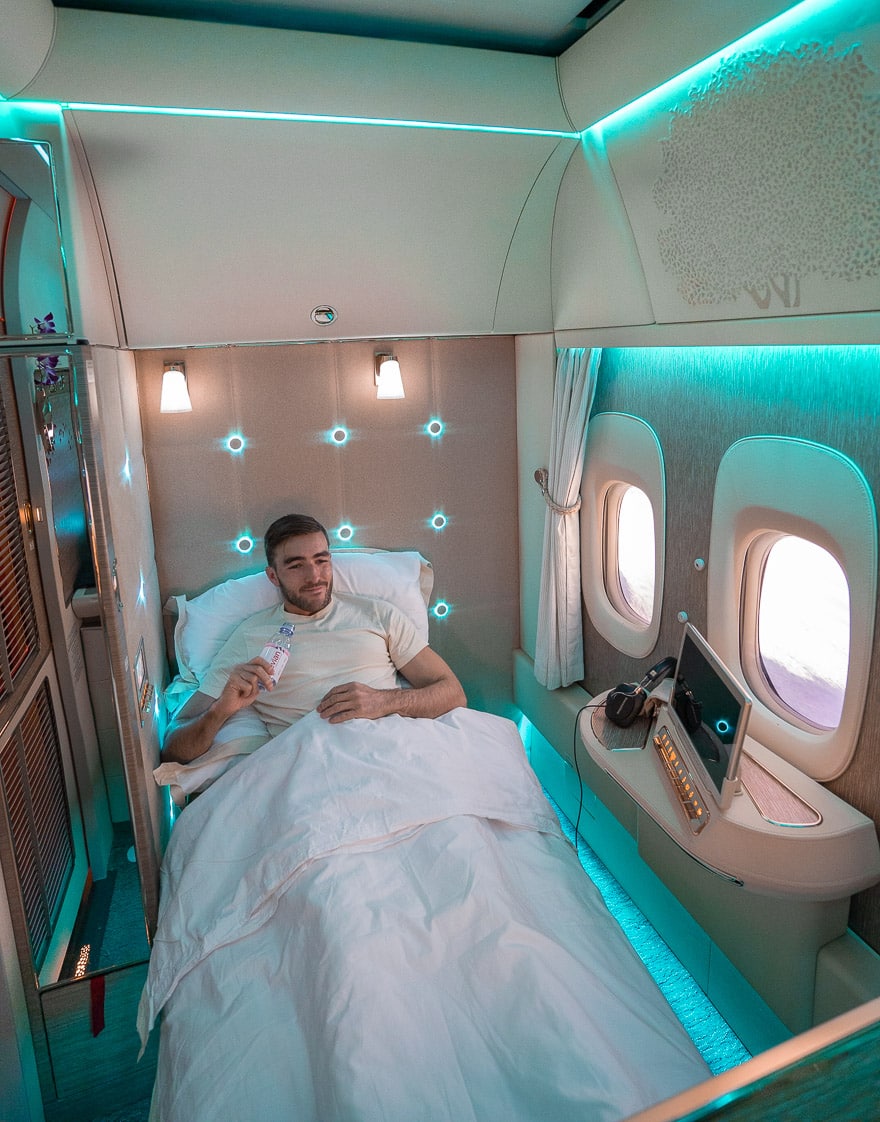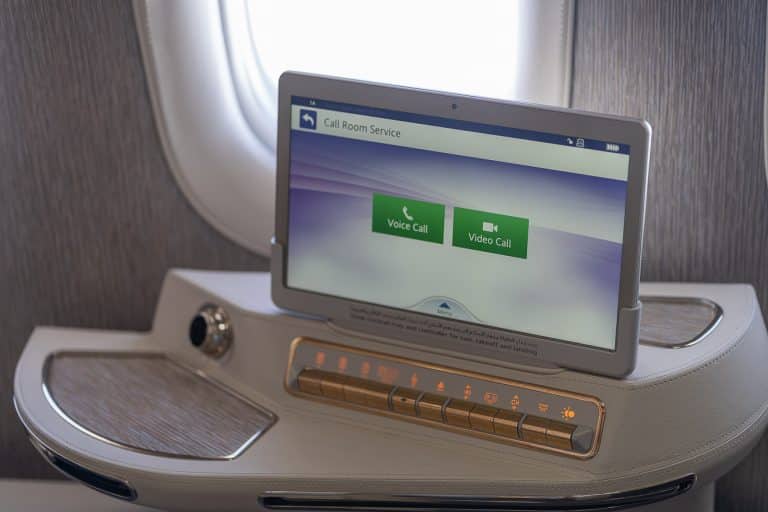 'Second meal: Room service'
First, I had a double macchiato, served with cantucci and shortbread.
I followed this with my third helping of caviar of the day – washed down with another glass or two of P2.
Then I enjoyed a very generous portion of grilled prawns, served with wild rice.
For dessert, I asked for another macchiato together with any petits fours that may be available. The crew delivered two small boxes of Hotel Chocolat truffles.
At this late stage in the flight, I thought it would be remiss of me not to try the Hennessy Paradis. I've always tended to favour whiskey as an after dinner drink but if ever I was going to be swayed by cognac, I imagined it would be by a bottle retailing for a little under £1000.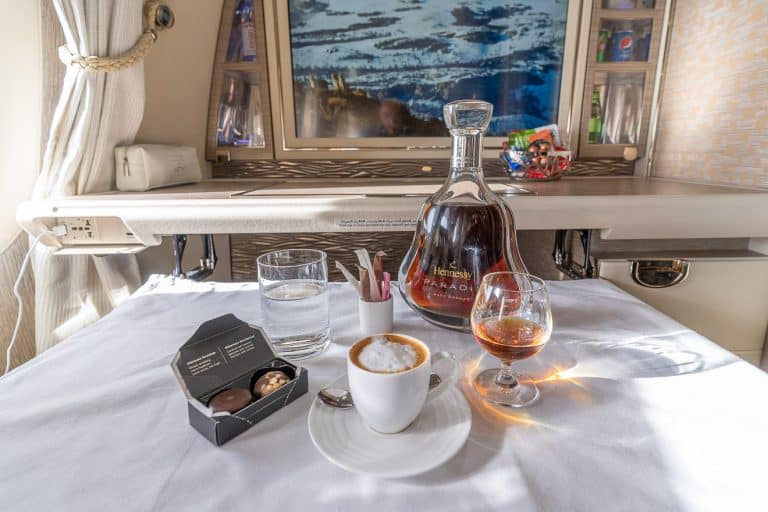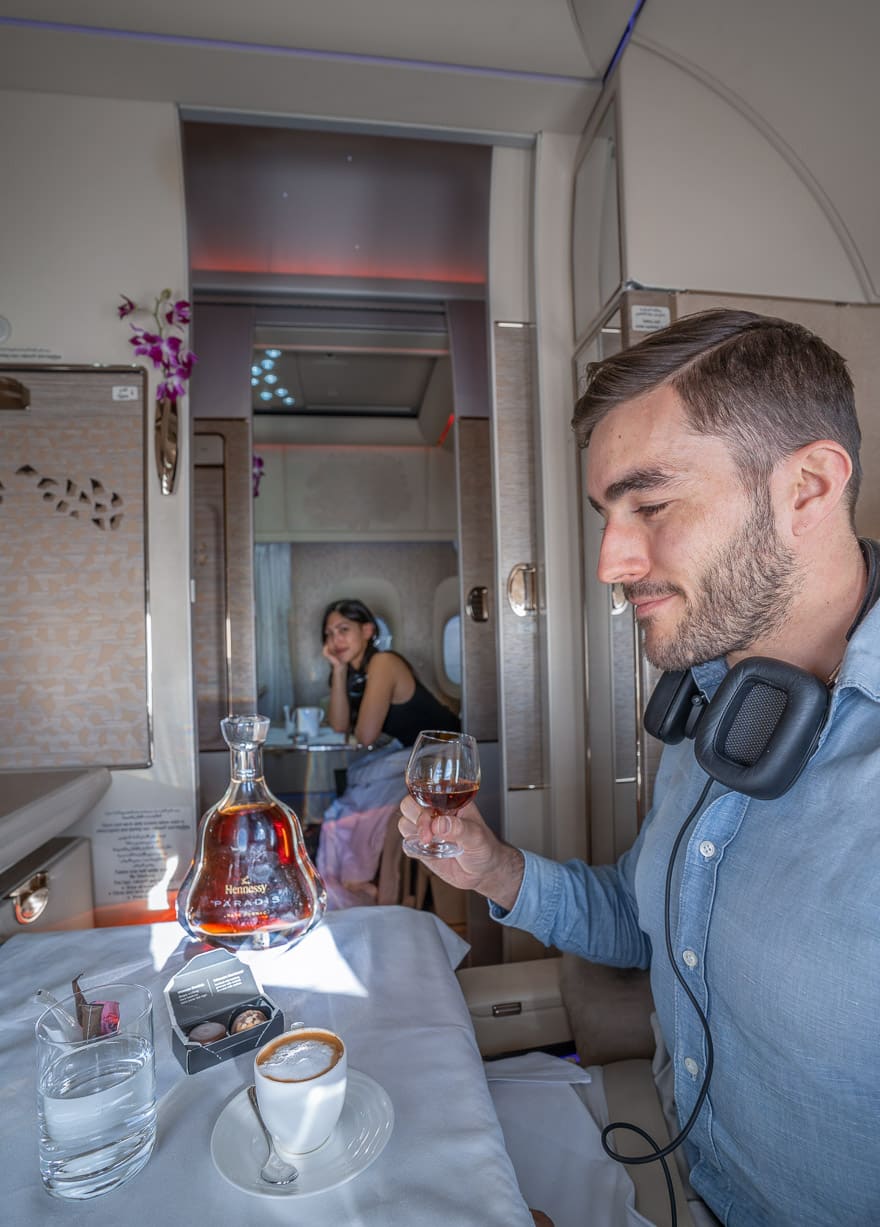 Intrigued by this bulbous amber bottle that appeared in my suite, Kamara also had a small taste and we both agreed that the aroma and lasting taste were remarkable. As with all these things, I imagine the incremental improvement in quality is minuscule vs a £200 bottle but the overall quality was undeniable nonetheless.
Emirates ICE
Speaking of quality, it was great to see one of my favourite bands show up on the IFE (or ICE as Emirates call it).
The entertainment on Emirates has long been lauded as one of the best in the business and with good reason. In addition to a huge catalogue of TV, music and movies, there's also live TV – perfect for catching a sports match or keeping up to date with the news.
Honestly though, I always tend to listen to music and look out of the window. There's a very clean sense of closure, landing as the sun sets, closing the final chapter on a long trip away.
As the captain announced that we would shortly be making our final descent, the crew came to thank us for flying Emirates. The cabin manager was particularly interested to hear any feedback we may have about they cabin and actively took notes as I gave my thoughts on the experience.
After this, he remarked that it would be a real shame to pour away the remainder of the P2 and instead brought me a full crew cup, so that I could enjoy a final few sips as we came in to land.
---
Conclusion
---
My expectations going in to this flight were extremely high but honestly, the flight was even better than I had expected.
Despite the lack of an amenity kit and the failure of my suite's door to close, the overall experience was absolutely extraordinary.
Seating and sleeping comfort was the best I've ever experienced on a plane. The sense of privacy was a notch above Etihad Apartments or Singapore Suites – thanks to the solid walls of my suite reaching the ceiling.
The finishes and ergonomics were the best of any cabin I've ever experienced.
The food was the only weak point but honestly, this could be down to personal preference. It's great to have caviar but the other dishes on the menu were all rather uninspiring. I actively salivate at the prospect of the satay on Singapore or the Omakase tasting menus on ANA or JAL. There just aren't any Middle Eastern dishes that appeal in the same way.
Travelling as a couple, we didn't have a shared private space but this really wasn't a massive issue at all. Of course if Emirates were somehow able to install the Gamechanger product on an A380 in a 1-2-1 arrangement with joined centre suites, that would be remarkable.
Short of that, I struggle to think of ways in which the hardware could be improved.
At the very top end of First Class, it really does come down to personal preference. Is this the very best First Class product in the world? I think more people would agree on this than on any other.
If you want better ground service you'll fly Lufthansa, if you want better food, you'll fly a Japanese carrier, if you want a double bed, you'll fly Singapore. You may even prioritise having an onboard shower, in which case you'd still fly Emirates but pick an A380 route instead.
However, on balance, the Gamechanger product ticks a hell of a lot of boxes and is beautifully executed. I would never feel any kind of trepidation booking this at all – you know you are guaranteed to have a true First Class experience every time.
The Emirates Gamechanger is comfortably in my personal top 3 of First Class cabins currently in operation. This is a product which not only delivers the needs of travellers but also anticipates wants, surprising and delighting as it does so.
---
Dubai Hotel Reviews
---
Here is a selection of our most recent Dubai hotel reviews: