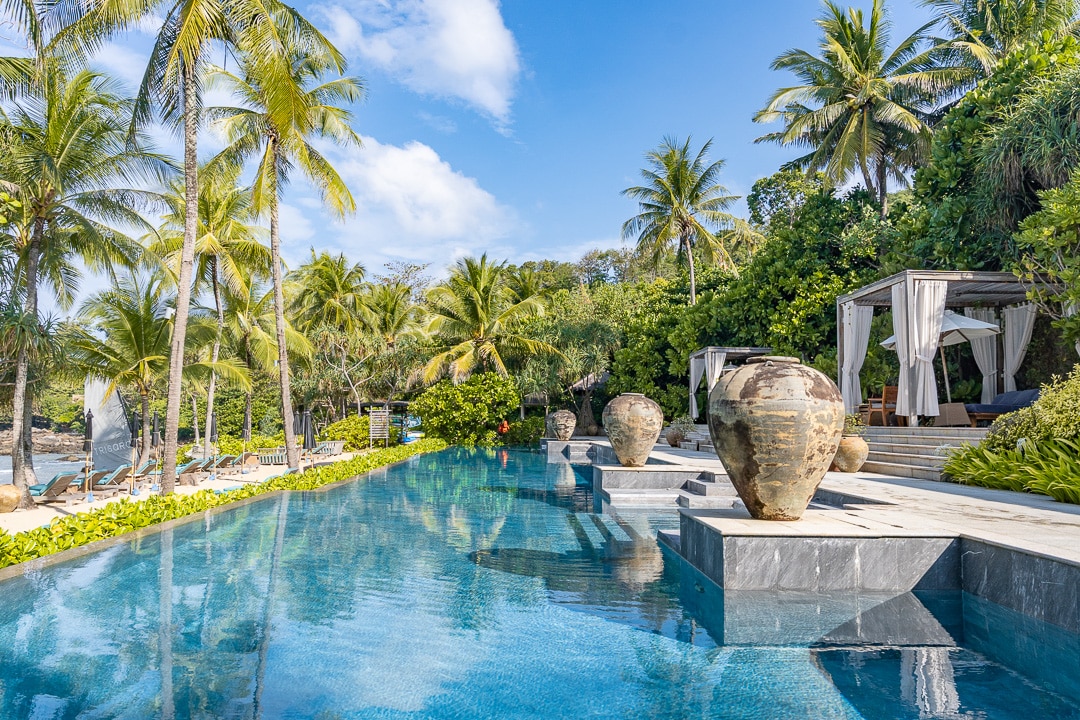 REVIEW – Trisara (Phuket, Thailand)
August 14, 2022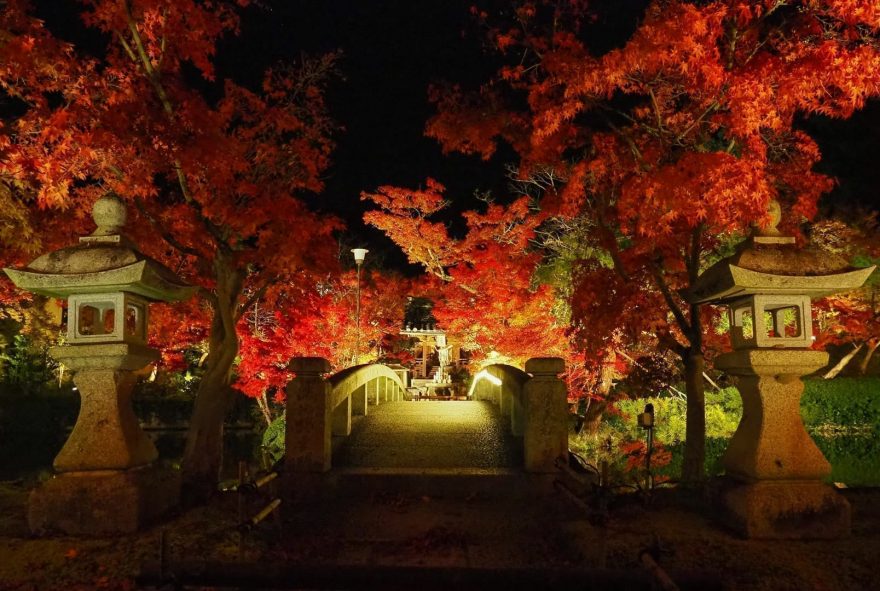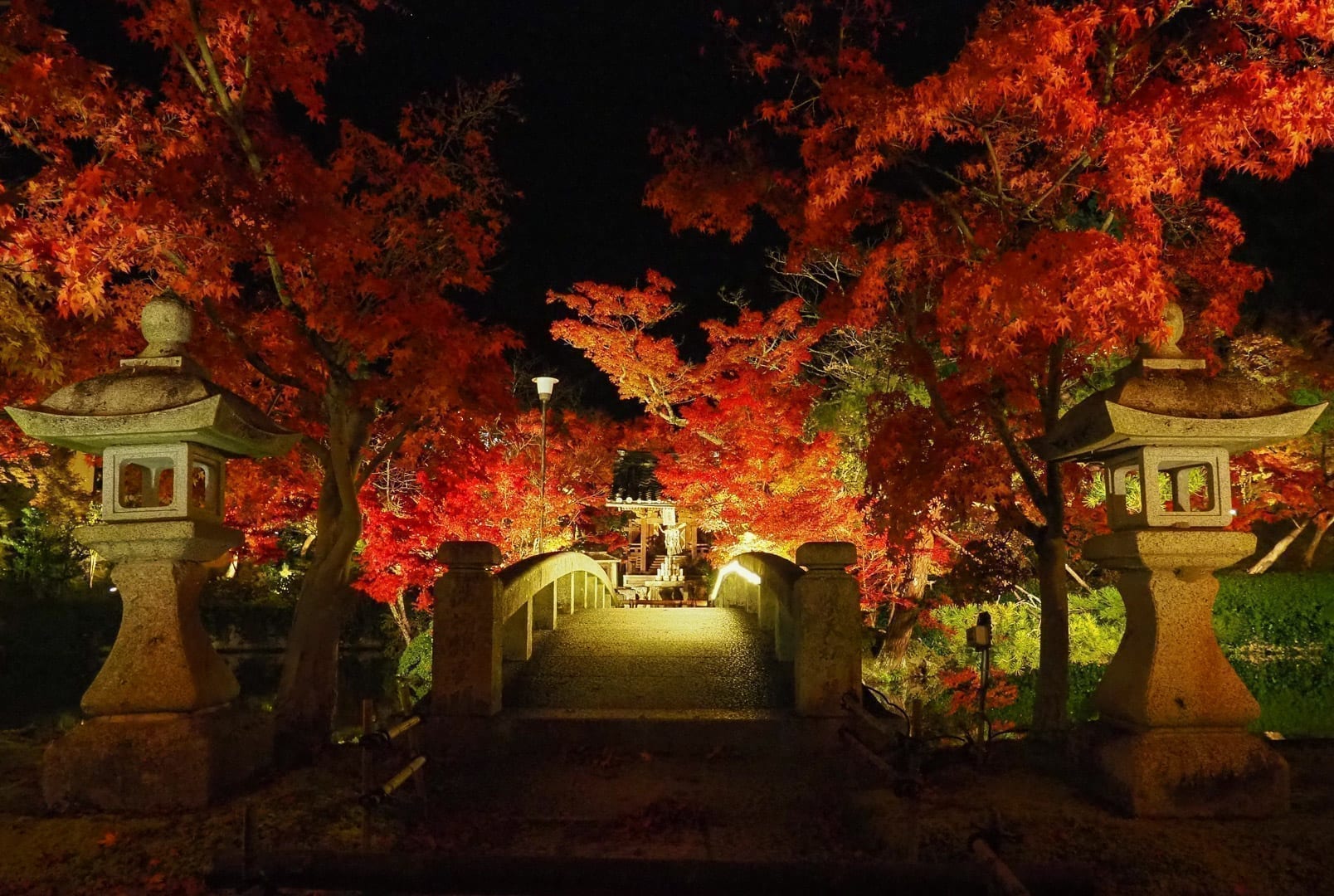 Why You Should Be Booking Hotels in Japan Now
August 25, 2022
Patina Maldives
Room Type: Overwater Villa
Typical Nightly Rate: ☀️$3,000 , ☔️$2,400
Stay Type: Hosted stay
Loyalty Program: GHA Discovery
---
Intro
---
The Maldives is perhaps the country which is most synonymous with luxury travel.
There are a huge number of hotels that charge north of $2,000 per night, so the addition of another into their midst would usually not be cause for a huge deal of fanfare.
However when Patina launched in May of 2021, it promised to offer a revolutionary concept in the Maldives: It would host Fari Marina Village, an area containing bars, shops and restaurants, accessible not only to its own guests but also those staying at the Ritz Carlton Maldives (which we fell in love with) and Capella Maldives (scheduled to open in 2024).
Not only that but the design style appeared to be supremely aesthetic, with both rooms and public spaces decorated to the standard of homes featured in Architectural Digest or Wallpaper* magazine.
However, when guests are paying top dollar they not only expect impressive aesthetics; they expect top level service, incredible food and access to all the water based activities for which the Maldives is so rightfully famed.
Given that Patina is located on a man-made island, with sand dredged from the ocean floor, I had my reservations.
Read on to see if these were justified…
---
Booking
---
Our clients are able to enjoy additional Virtuoso benefits when booking Patina Maldives:
Upgrade on arrival, subject to availability
Daily breakfast for up to two guests per bedroom
$100USD equivalent Food & Beverage credit utilized during stay (not combinable, not valid on room rate, no cash value if not redeemed in full)
Early check-in / Late check-out, subject to availability
Complimentary Wi-Fi
Room rates and payment terms match the Patina website exactly, with payment taken directly by Patina during your stay.
You can book a Virtuoso rate at Patina using our online booking portal:
BOOK PATINA WITH VIRTUOSO BENEFITS
If you're booking with us for the first time, here's a quick guide on how to use the booking portal:
It's also always worth dropping us an email to see if a better offer is available (especially during the off peak months of April-October)
If you'd like more help picking the perfect Maldives resort for your trip, fill out our simple Maldives preferences form and we'll get back to you with a personal recommendation :
---
Arrival / Speedboat transfer
---
The arrival experience for Patina was almost identical to that of Ritz Carlton Maldives. The sole difference being that the staff from Patina seemed a lot less polished and professional than the airport team from the RC.
Much like the RC, Patina also doesn't have a lounge at the airport, so you will be kept waiting at Dairy Queen if your boat isn't immediately available.
Thankfully we were able to pass the time at the Four Seasons lounge, since we were arriving from Landaa Giraavaru. Once the speedboat was ready, the Patina staff came to find us and whisk us over to the speedboat dock, just outside the main terminal building.
Despite the $730 per adult price tag for the round trip transfers, make no mistake – this is just a speedboat.
Where the Waldorf Astoria uses Princess yachts with bedrooms, sun decks and free flowing champagne, Patina and Ritz Carlton have made do with a speedboat that features some recessed lighting and fancy toiletries.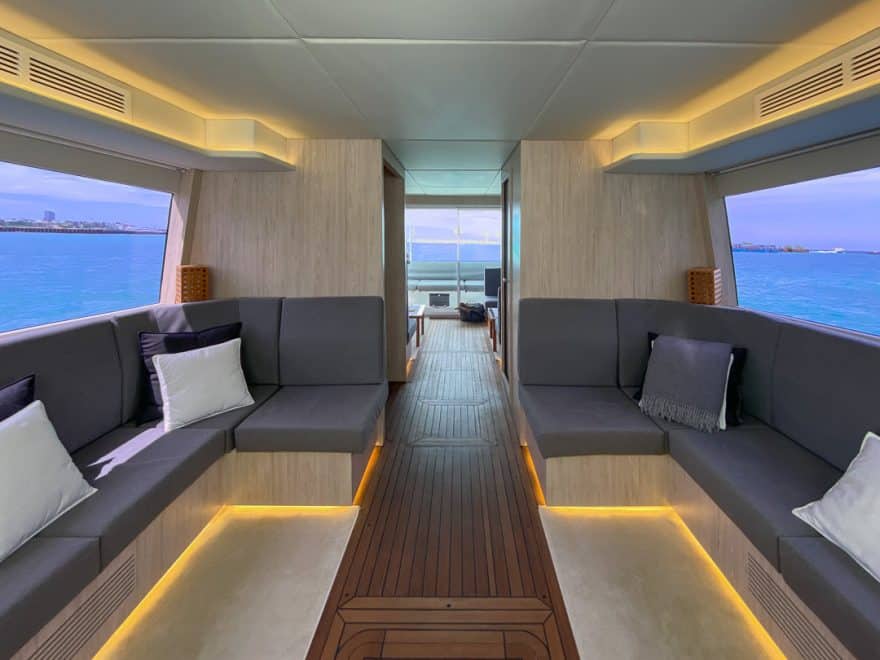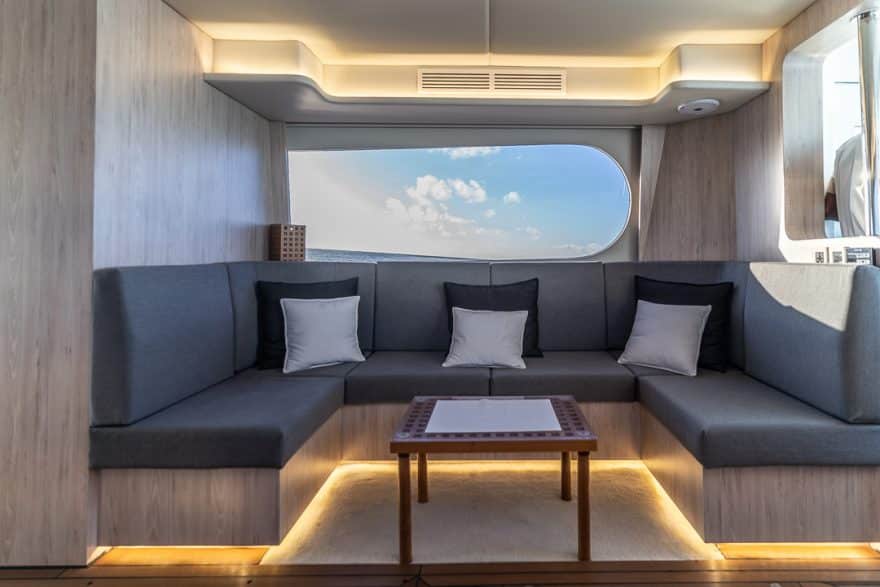 The boat featured two main indoor sitting areas, with a bathroom located in between them. Small touches like the Bamford diffuser, lacquered tissue boxes, throws and cushions set this apart from standard speed boats used by Four Seasons Kuda Huraa.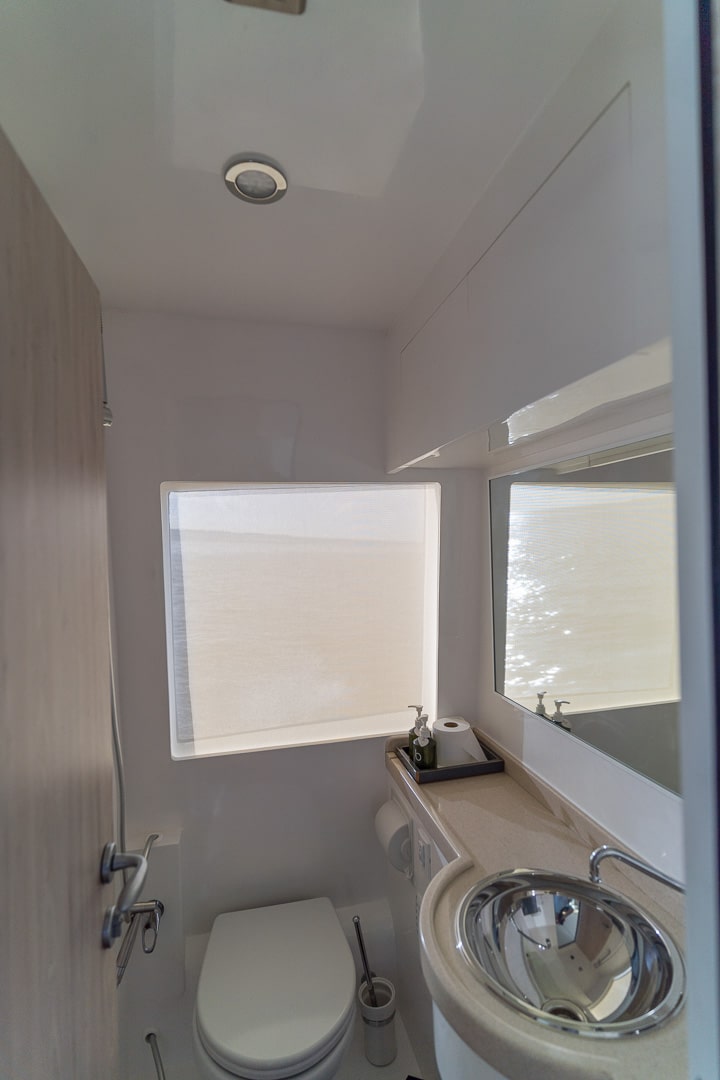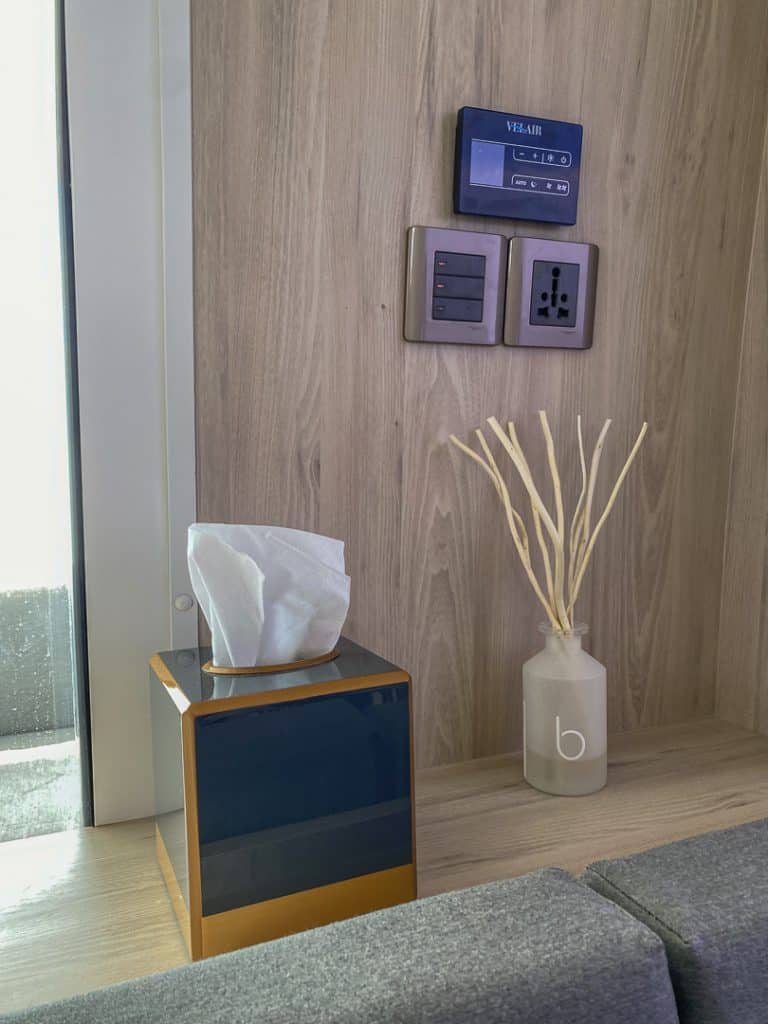 The speedboat staff barely spoke English and didn't offer water to guests. We had to wander over to the kitchen area and start looking for ourselves before the youngest staff member was sent back to assist us, by the group of 'big boys' at the controls.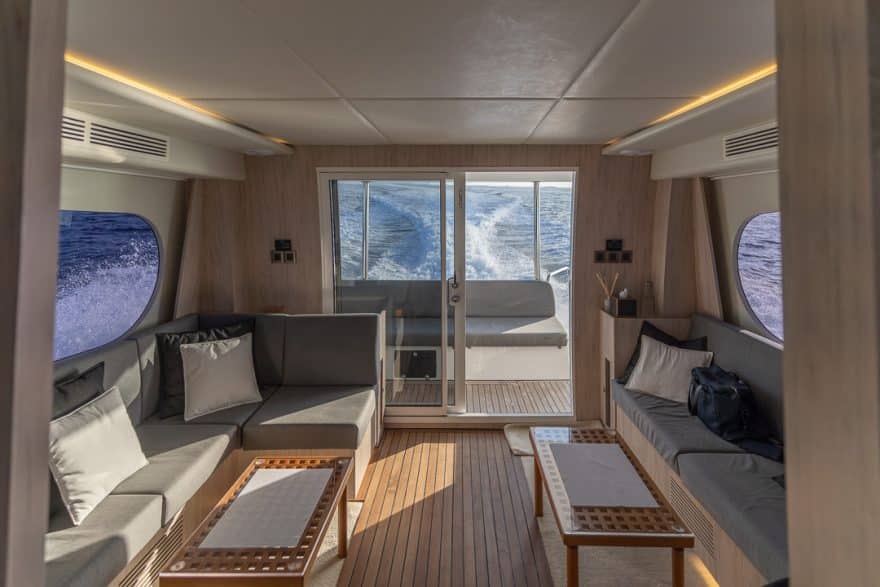 Once we were past Malé and in some relatively open water, we decided to venture back for some fresh air (and lots of engine noise!) at the rear of the boat.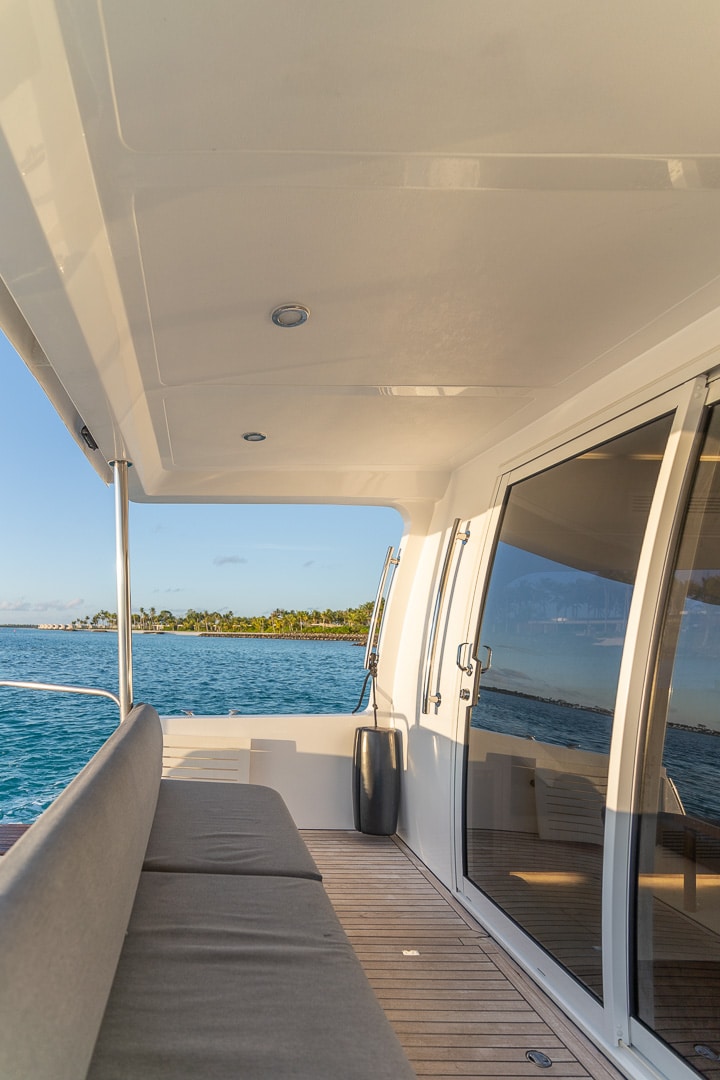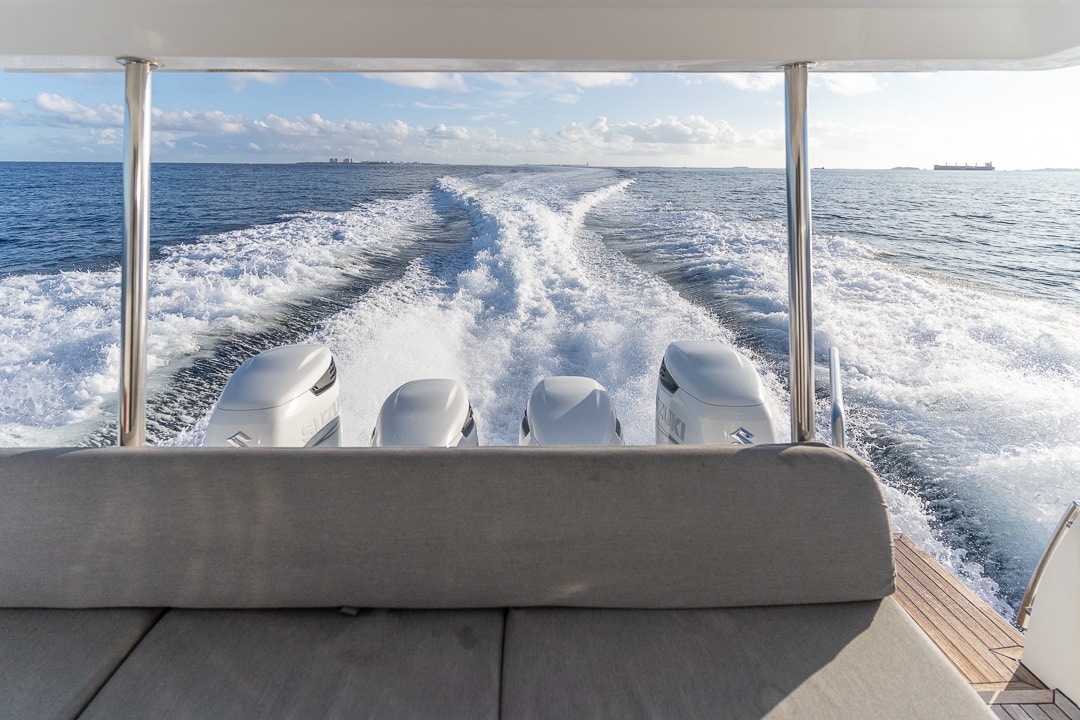 After around 40 minutes we entered the lagoon of the Fari Islands, stopping first at the Ritz Carlton, to drop off some guests.
As we passed the Sunset Water Villas at the Ritz Carlton, I couldn't help noticing how little privacy they had. The setting sun did a fantastic job of illuminating every corner of the decks and bedrooms, allowing everybody on the boat to peer inside from a distance of 100 feet or so.
The advantage that Patina has over the Ritz Carlton is that it has been shaped into a bay, with the water villas all facing out to the ocean. Many of them have direct sunset views and sit close to a very vibrant and healthy reef (although the island is artificial above water, the reef is most assuredly natural).
As we approached the Patina arrival jetty, it was hard not to be impressed by the beautifully manicured beaches…
…as well as this imposing silver yacht, shaped like a space lord's intergalactic battle cruiser.
A team of staff was waiting for us at the arrival jetty. Unlike the Ritz Carlton there was no management presence here at all. A few of the staff members were nudging each other and joking around even as others were trying to greet us.
Patina chooses to call their butlers 'Essentialists', which sounds like a name rejected as being too ridiculous even for World of Hyatt to use.
Much like my grandmother, who refused to acknowledge that one of her great grandchildren had been named Indiana, calling him Billy to her dying day, I will refer to our essentialist as our butler from now on…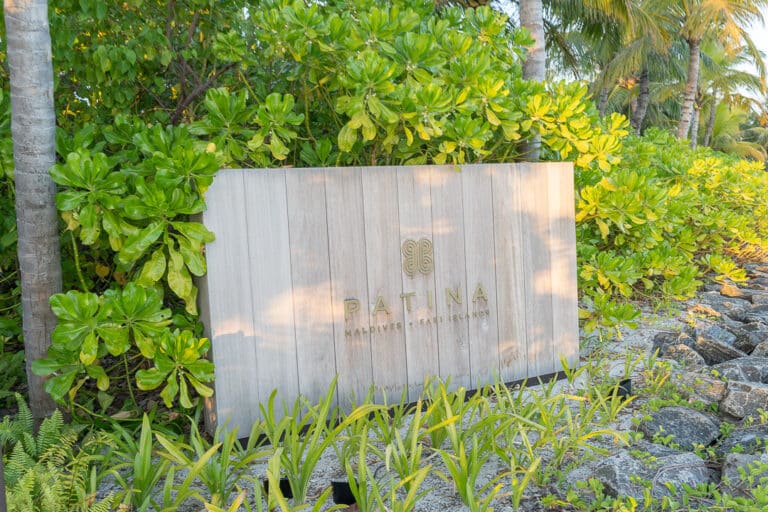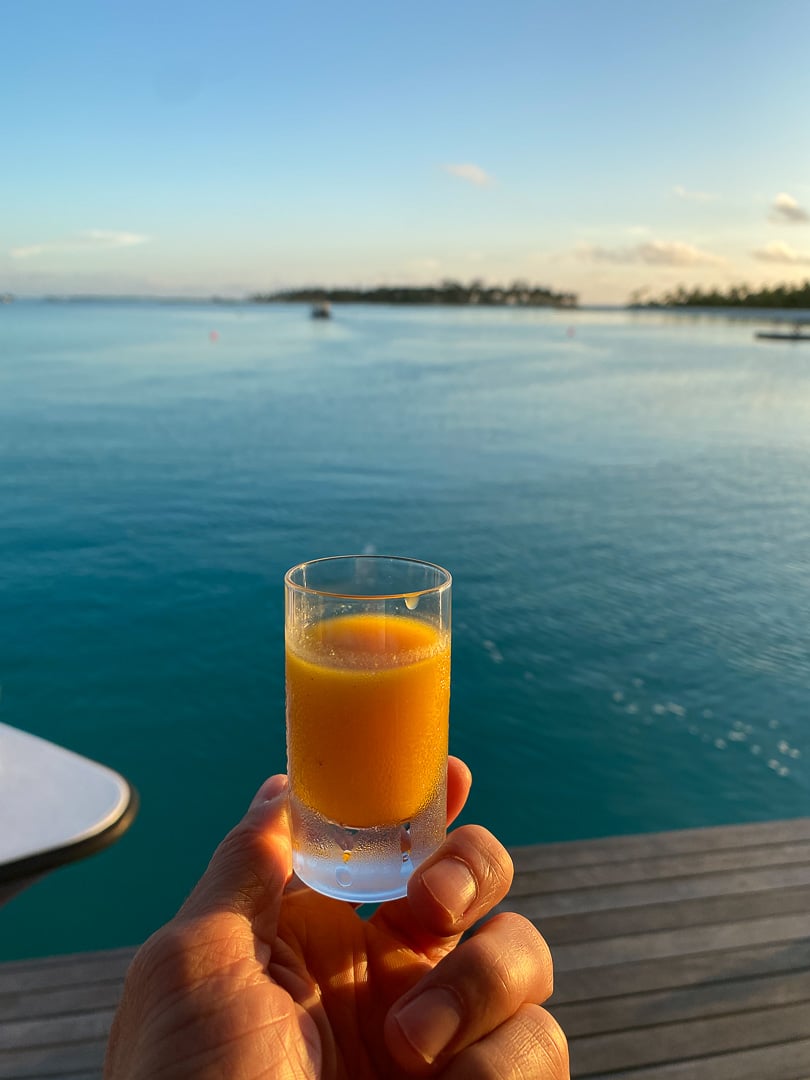 We were not required to pass by reception, with check-in formalities being completed in our villa by our butler.
On our way to the villa, our butler pointed out various key areas of the resort, however when asked simple questions about opening times etc. he said he would have to get back to us.
So far it was feeling like service standards had yet to be clearly defined, so soon after the hotel's opening.
---
Overwater Villa
---
We were allocated the water villa at the very furthest tip of the resort. This would ensure that we had maximum privacy, reef access and direct sunset views… as well as a whole host of problems.
Buggies are not allowed to carry guests on the piers at Patina. Staff can use buggies to drive themselves around, often at breakneck speeds, with little regard for guests.
However, guests themselves need to walk, since the piers are both very narrow and very high above the water. I honestly struggle to understand how this pier design was signed off, given that the resort is newly built and entirely man made.
In practice, having one of the furthest villas meant taking long walks in direct sunlight, with zero shade (whilst dodging speeding staff buggies) multiple times per day.
The experience was marginally more pleasant in the evenings but came with the added bonus of even more buggy traffic, thanks to turndown being carried out.
Bikes are offered to all guests but these had to be left in a storage area on land, at the base of the pier.
The bikes had enough issues with seats, steering etc. that we gave up on using them after day 1. We would ask for them to be repaired, only to be told that they had been…and the problem wouldn't be fixed.
Thankfully we were able to call buggies to shuttle us between the bike area and the main resort hub, all the way around the bay.
However, where the buggies stopped wasn't visible from our villa and often they'd take materially longer to arrive than the quoted time.
This meant that we spent a large portion of our time at Patina taking long hot walks down the pier, only to spend another 10-15 minutes standing in the bike area, with no shade and no seats. (Good thing we packed the factor 50 and Patina provides hats in the villas. Kamara's Chinese-style squatting also came in particularly handy.)
Entrance
Anyway, service and design issues aside, the setting of the villa was undeniably beautiful. Given that we arrived during sunset, it's hard to imagine how our villa could have made a better first impression!
Although I did find it a little weird that there were two passages running either side of the villa, giving anybody without a key direct access to our deck.
Access to our villa was via the use of some rather stylish wristbands adorned with the Patina logo. Personally this is my preferred type of room key in the Maldives; bamboo keycards and clunky brass keys are all well and good but it's hard to deny the convenience of a wristband at a beach resort.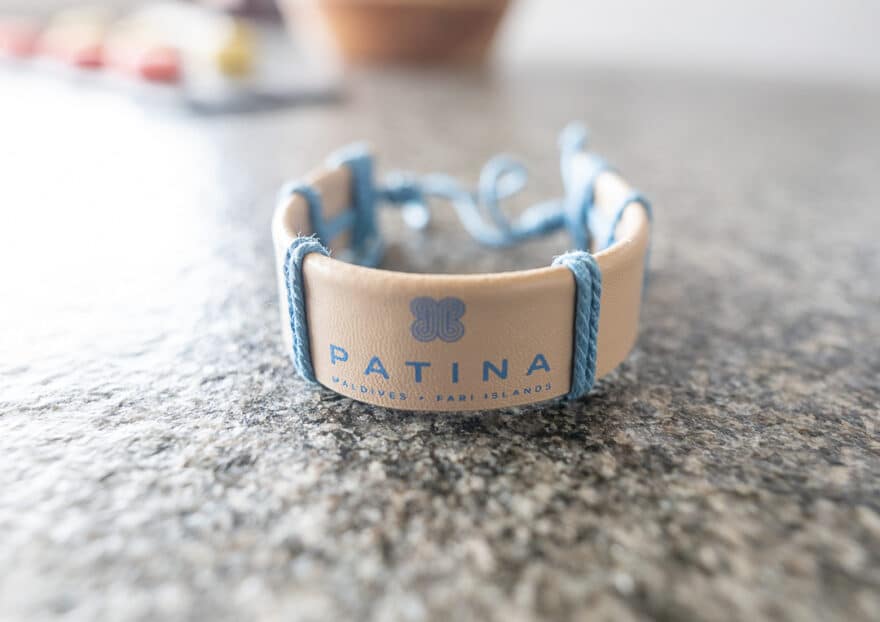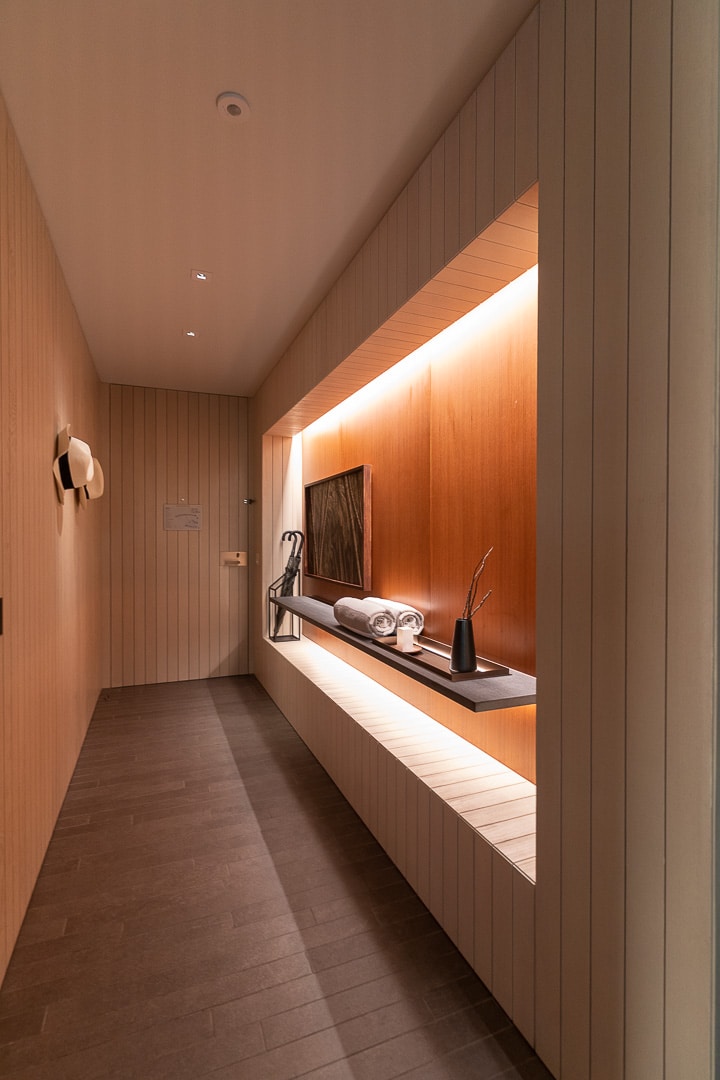 Stepping into the villa felt almost like entering an art gallery; the entrance was beautifully designed with an inset, illuminated wall featuring ample space to place towels, keys, sunglasses or anything else that you may need to have quick access to when leaving the villa.
The area beneath the black shelf was perfect for storing shoes and flip flops, out of the way.
Bedroom
There's no denying the aesthetic credentials of the villas at Patina. The room was absolutely beautiful, awash in dark wooden tones with floor to ceiling glass doors providing light on three sides.
The ergonomics left a lot to be desired though. This first became apparent when looking at the desk. It featured an off brand iPad that just replicated the Patina website… but worse.
Presumably somebody in a meeting had said, "top tier resorts have iPads in the rooms these days, we need to do that". However the iPad couldn't be used to control any aspect of the room, communicate with your butler or indeed do anything useful at all.
Instead it took up the one and only power socket at the desk, using a charger which handily blocked both USB ports as well (at least there were two telephone sockets though, handy for anybody bringing a 1950s rotary phone to the Maldives).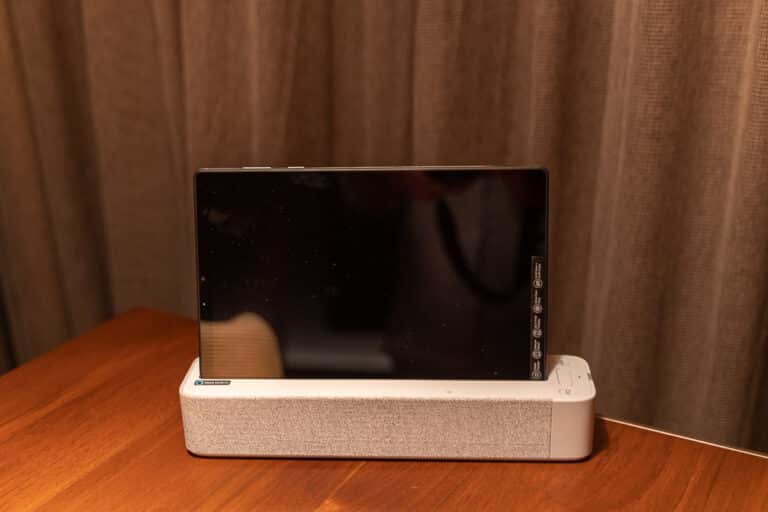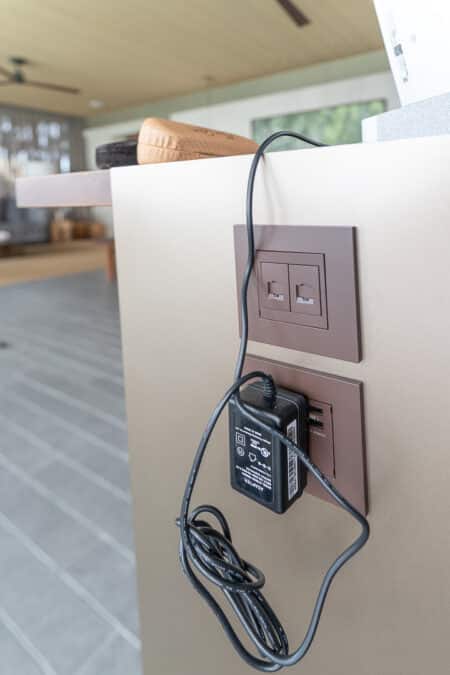 The bed was large and comfortable and featured some very high thread count linens by Frette. No complaints there!
Both sides of the bed featured universal power, USB ports and clearly labelled light switches too.
However the bedside lamps hung far too low, meaning that we inevitably ended up punching them accidentally multiple times per day, often knocking over bottles of water in the process. The bedside tables also featured no storage space so vitamins, eyeshades and glasses ended up cluttered around the floor.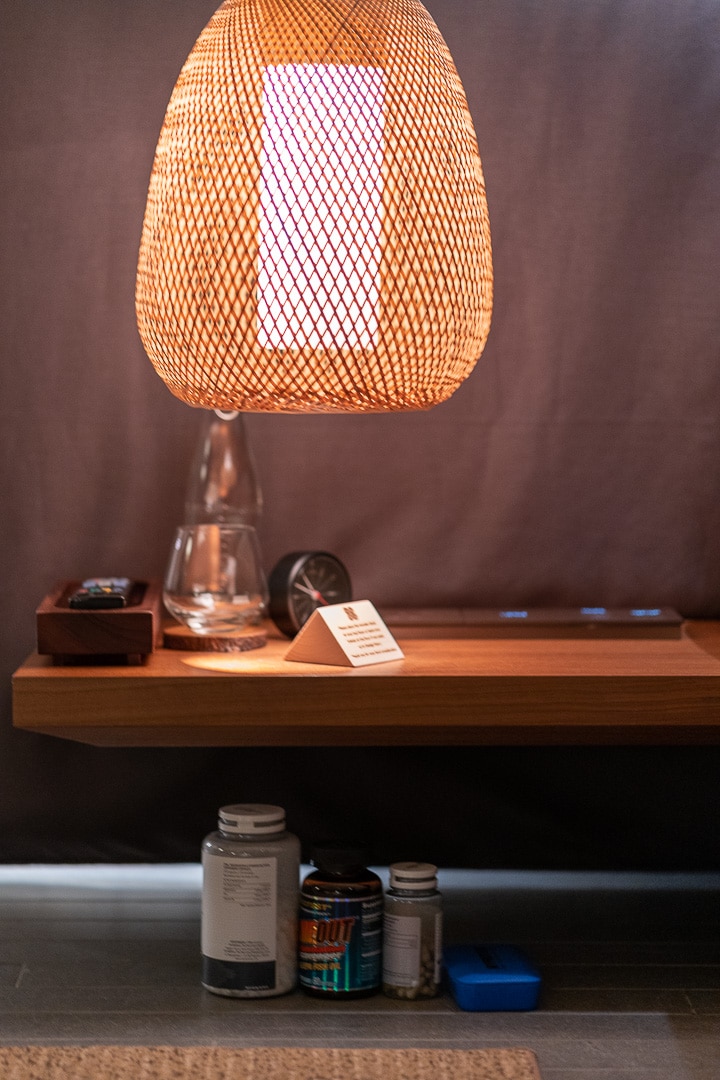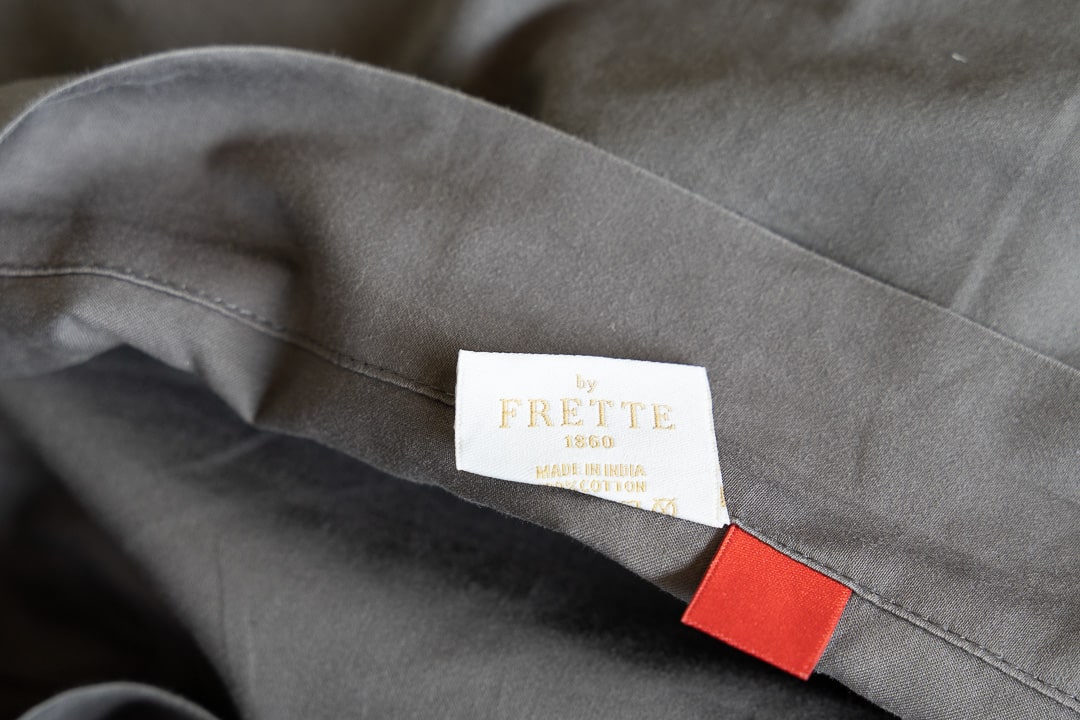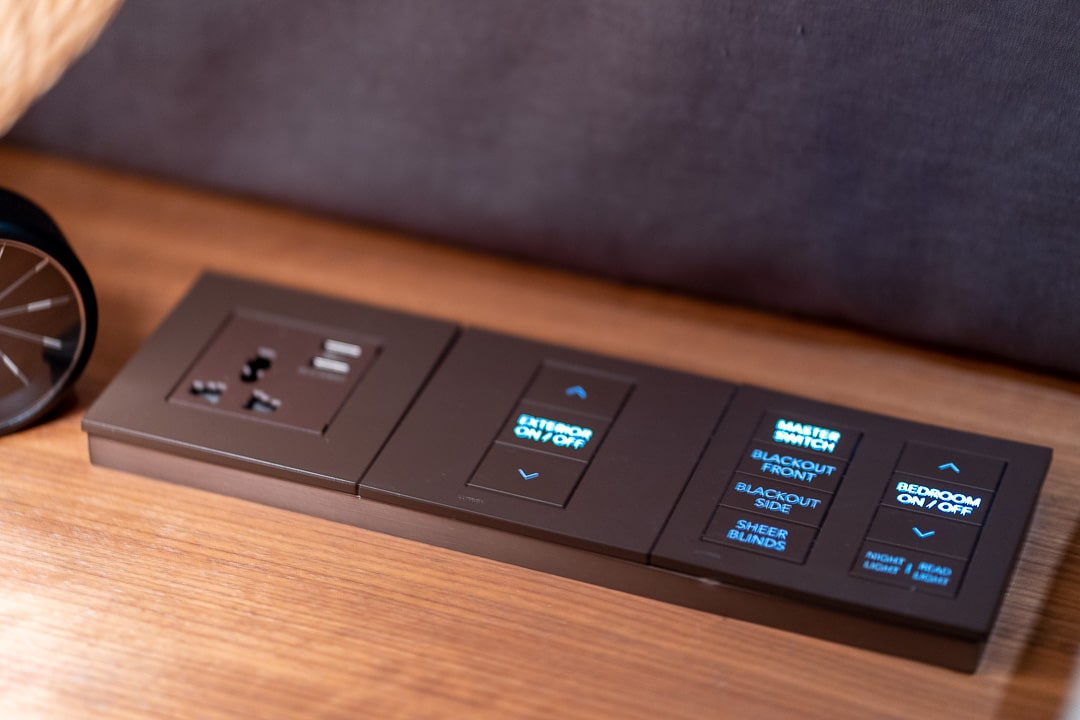 Living Room
Although it's always preferable to have some kind of separation between bedroom and living room (like at Four Seasons Landaa Giraavaru for example), there was a decent amount of space on offer and this felt like a proper living room, unlike the sofa at the foot of the bed seen in so many resorts (e.g. Anantara Veli).
The TV felt like it was in the wrong place though. Ideally it would have been located between the living room and the bed, swivelling to be viewed in either area.
Instead it blocked the view of the ocean from the bed and couldn't be viewed at all from the sofa.
The rocking chair was kind of pointless too and was perfectly placed to be knocked into when walking between the bedroom and living room. It was also lined up exactly where the doors to the outside deck open. So we ended up moving it right by the sofa, creating a bit of extra clutter over there instead.
The lighting in the room was fantastic and the woven lamp shades really helped to fill the room with a warm glow. However for every piece of pleasing design there was another piece of nonsense, like the side table that took up space and offered no storage…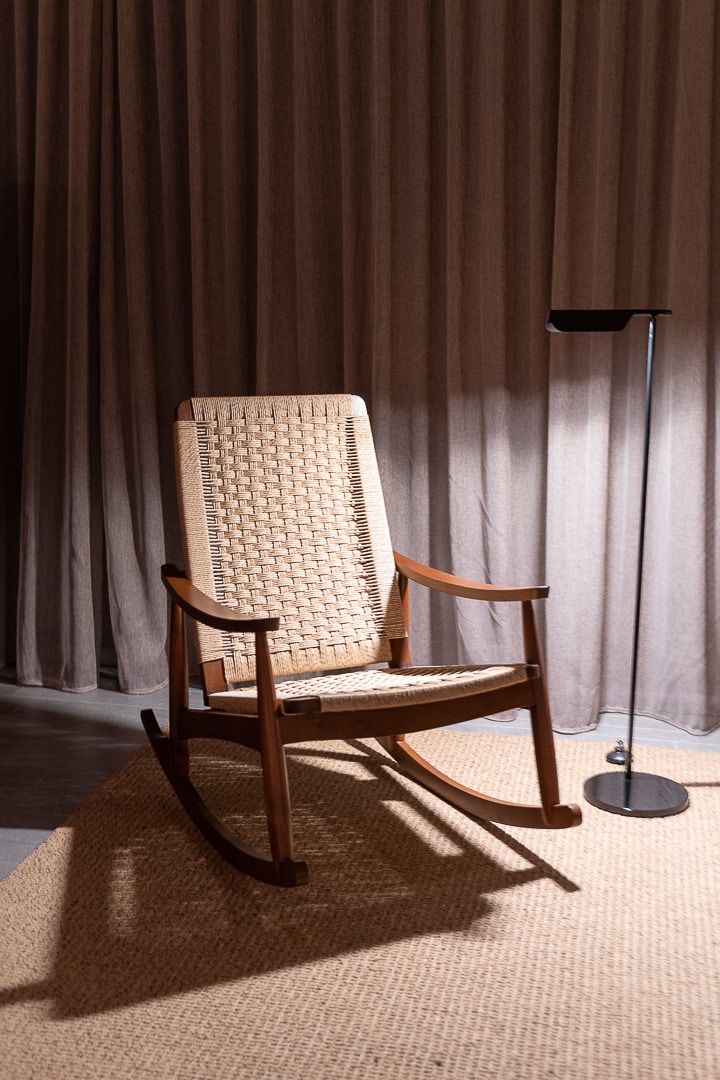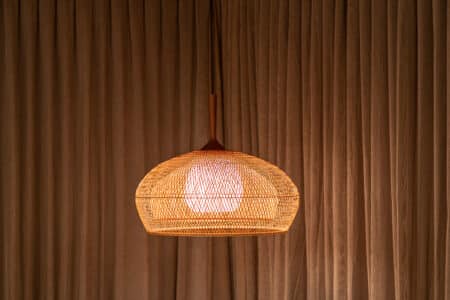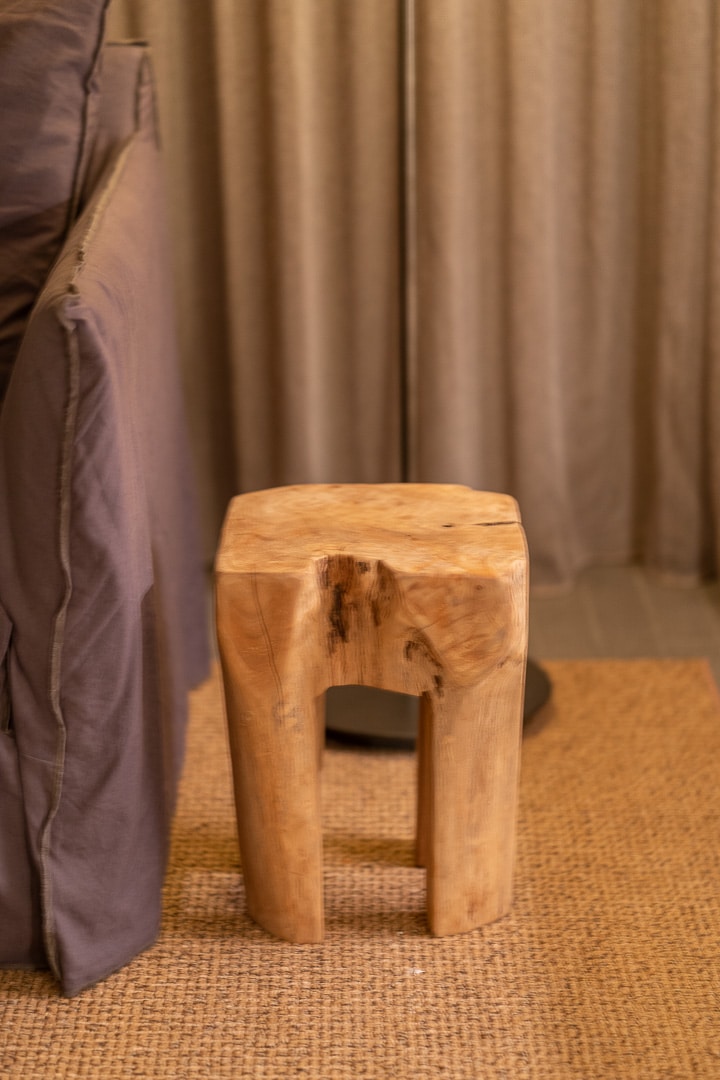 …or the gigantic coffee table that was too low to use comfortably but just right to hit your shins against.
A welcome amenity of macarons and fruit had been left for us, alongside two champagne flutes. However the champagne to go in them was nowhere to be seen.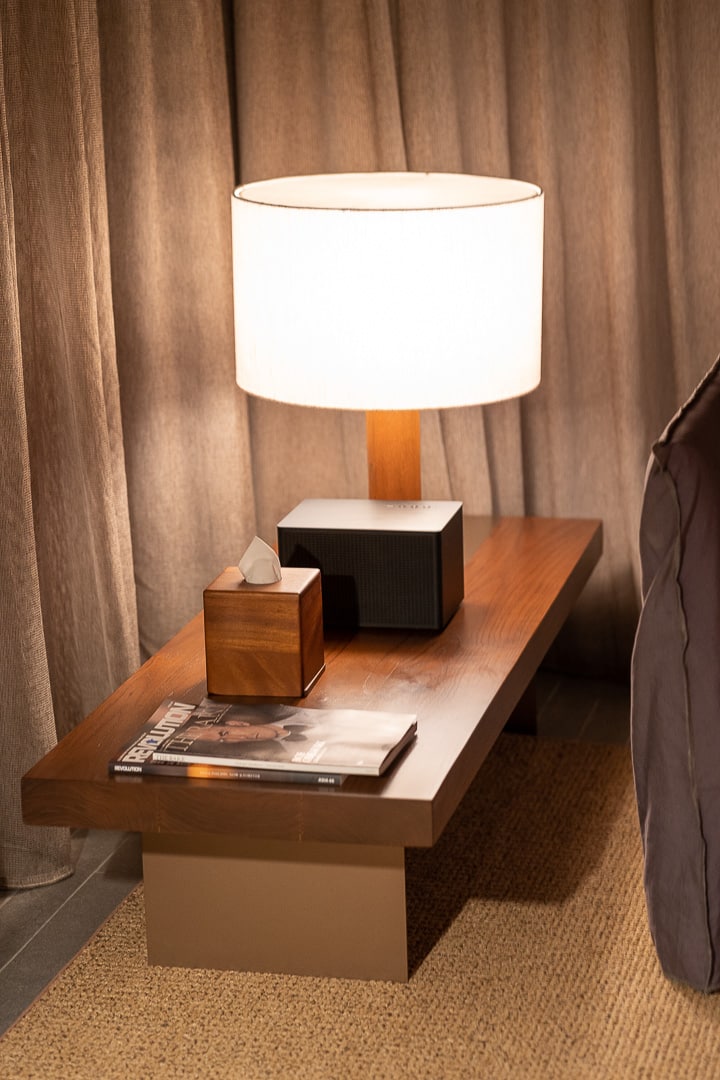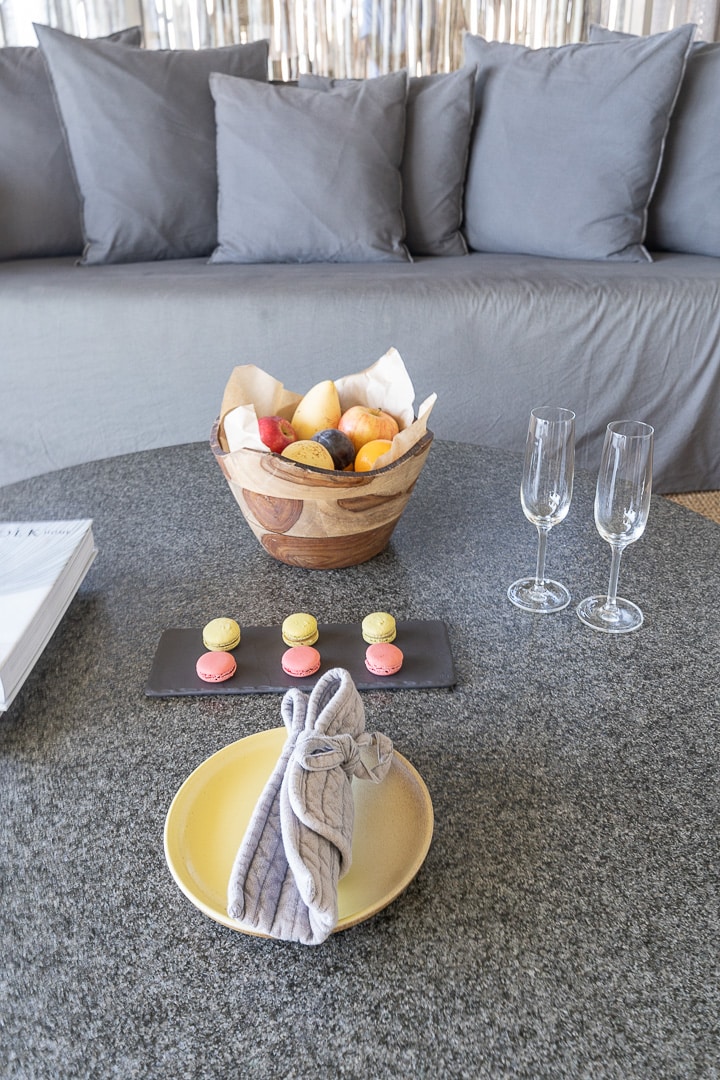 A very elegant looking minibar occupied a wall nook overlooking the living room. The complimentary filtered water, Nespresso machine and gooseneck kettle were all identical to those at the Ritz Carlton next door.
Unlike the Ritz Carlton though, soft drinks and snacks from this minibar were chargeable.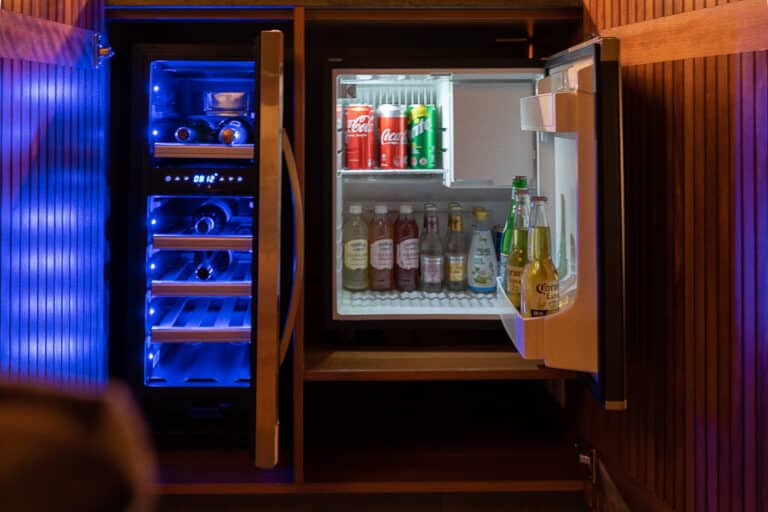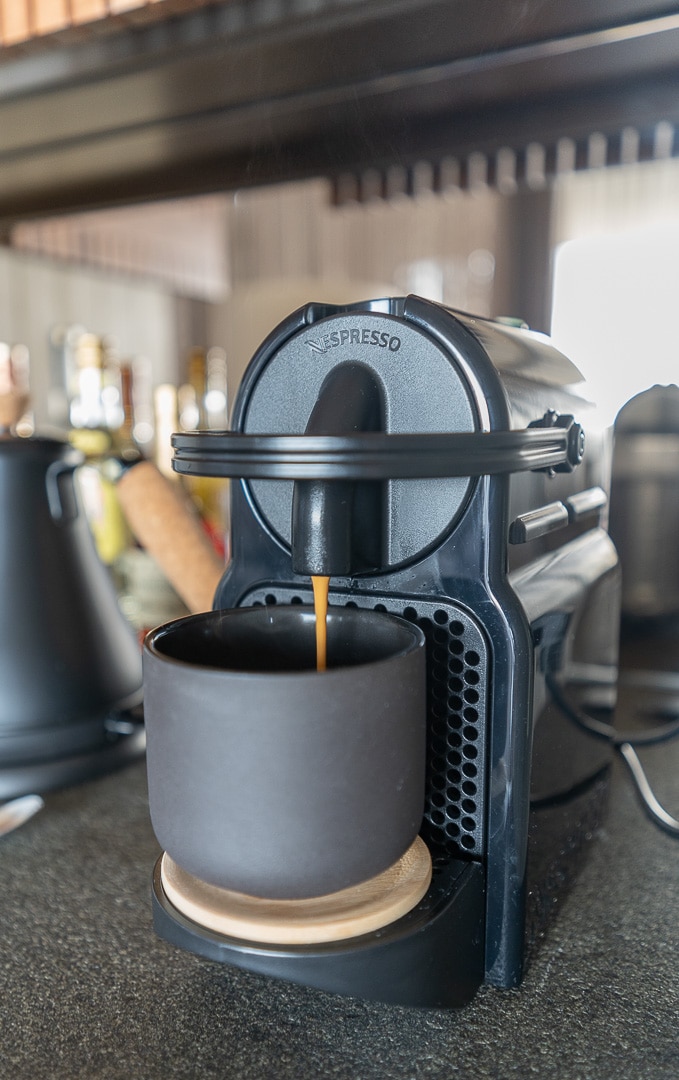 Bathroom
The marketing team at Patina will proudly explain to you that the walls in the villas have been designed to look like one giant uninterrupted panel. What they probably won't mention is that the bathroom door will snap shut on your fingers, leaving you with a blood blister for two weeks, if you're not careful.
I never thought of myself as being particularly clumsy but the amount of time I spent knocking into things and hurting myself in this room made me question that assessment.
We closed the door once and after that left it permanently open. This meant that the bathroom was afforded some natural light and felt a little less claustrophobic.
There's no denying that the bathrooms at Patina feel cramped.
I loved the gigantic rainfall head for the shower but was less keen on the fact that it was completely open on both sides. It meant that the entire bathroom had to get steamed up and turn into the shower room.
If one person is showering whilst the other attempts to put makeup on, this gets complicated. One of these tasks requires cool air and clear mirrors and the other generates heat and steam. Although I guess the steam was useful for sorting out my wrinkled linen jacket, in the open plan wardrobe (more on this later).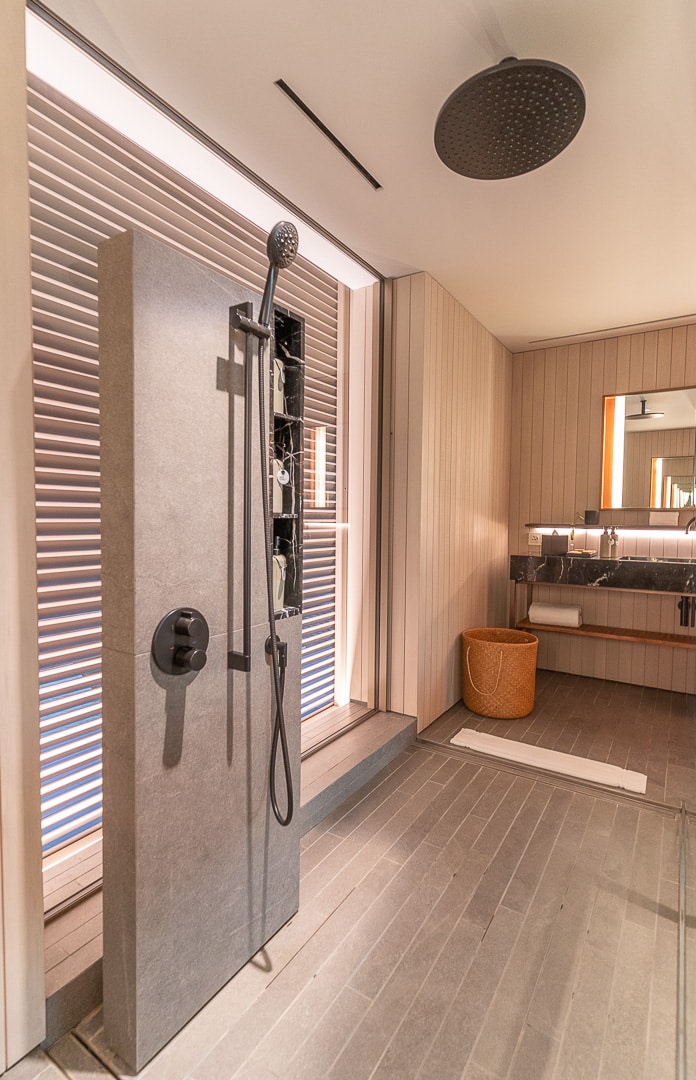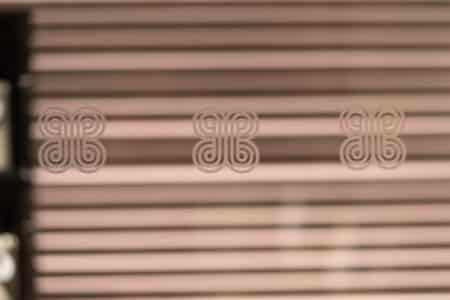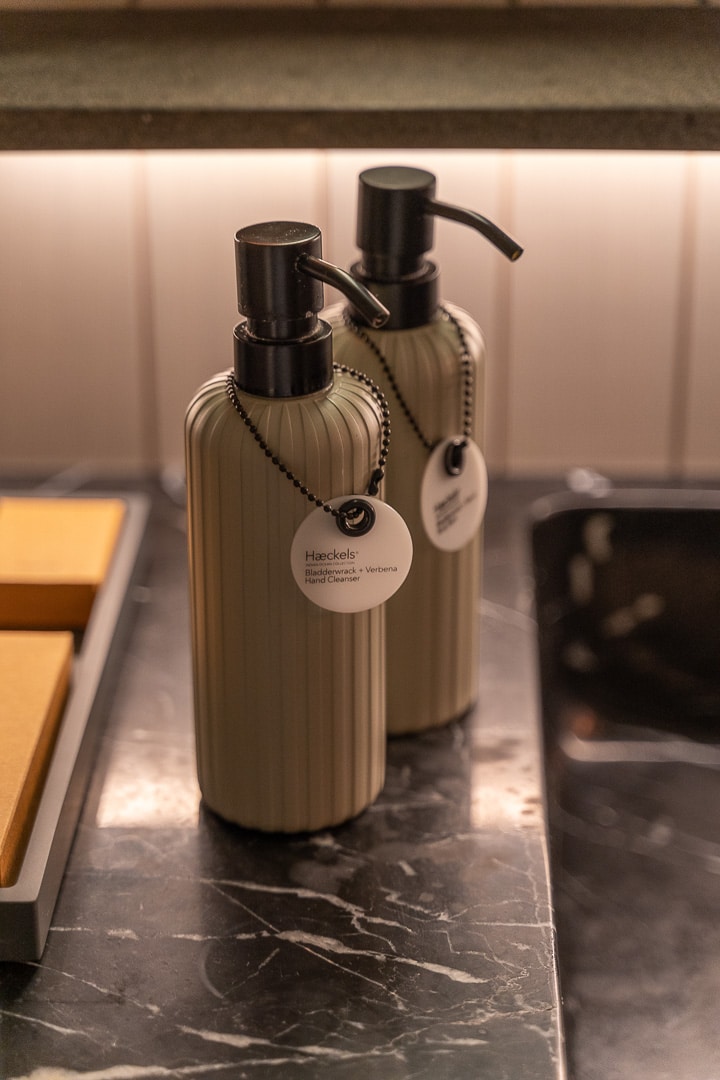 The provision of two entirely separate sinks was very handy and I was impressed with both the quality of the Heckels toiletries provided, as well as the variety of other bathroom supplies offered.
The toilet featured a full set of Japanese bidet functions, which for me is a standard expectation at this price point (even if most hotels still think a toilet phone is more important).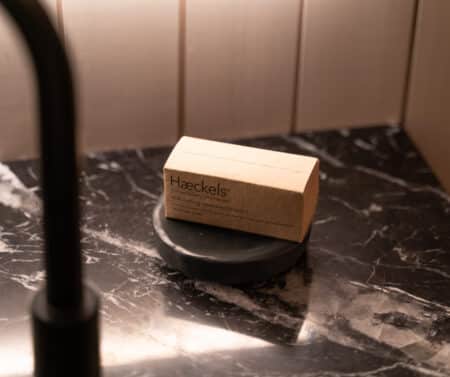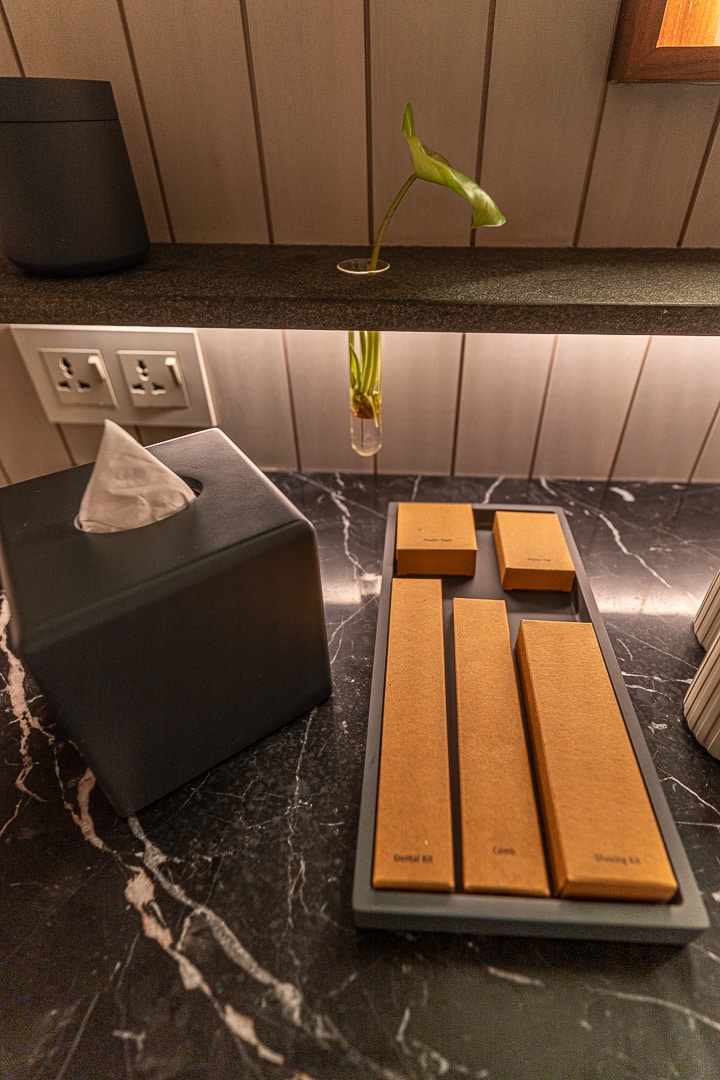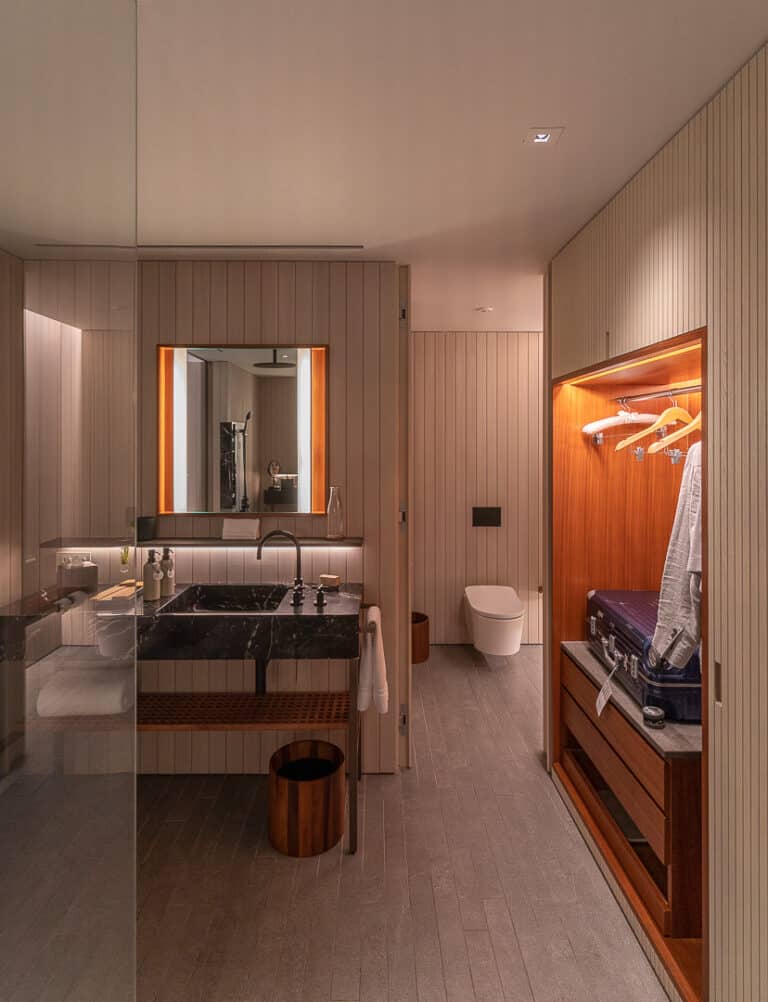 There was even a very tastefully presented toilet candle, sitting in a small metal tray.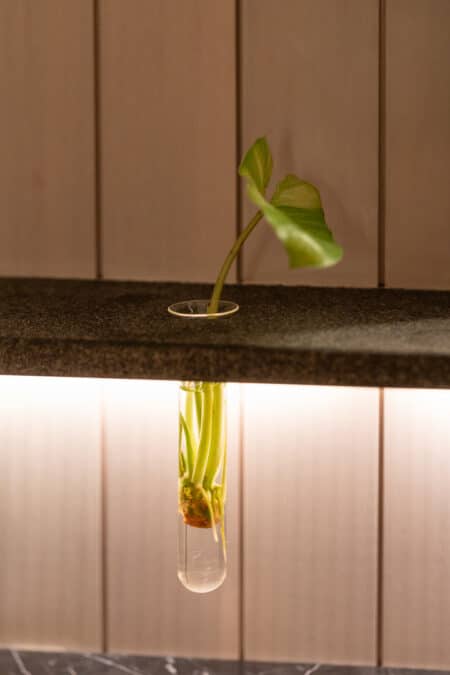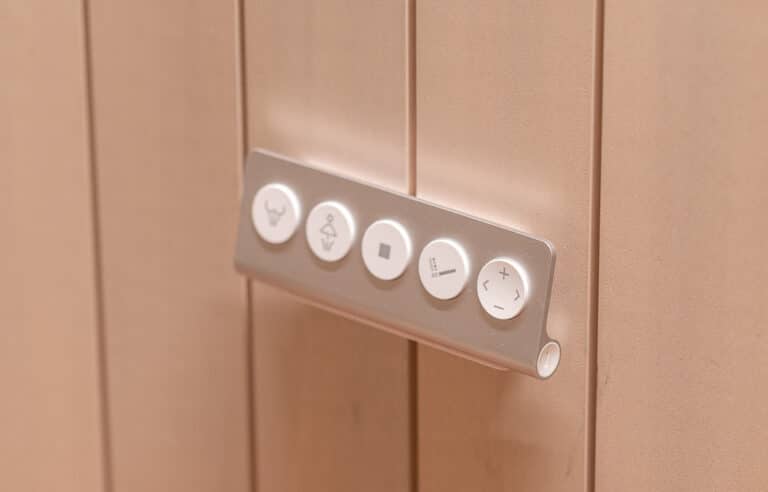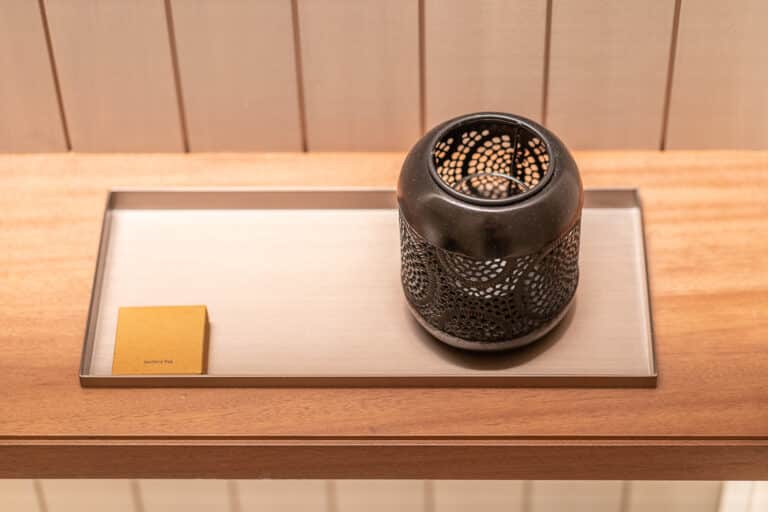 You may think that I'd gotten all of my complaining about the room design out of the way but there's more. Perhaps the biggest problem with the villas at Patina is that there is barely enough space to open a standard suitcase in the wardrobe area.
One side of the bathroom had a full width wardrobe, which featured two pull out drawers and some additional shelving to one side. Certainly this doesn't compete with the like of Waldorf Astoria, at this price point, but at least there was enough space to unpack one person's clothing.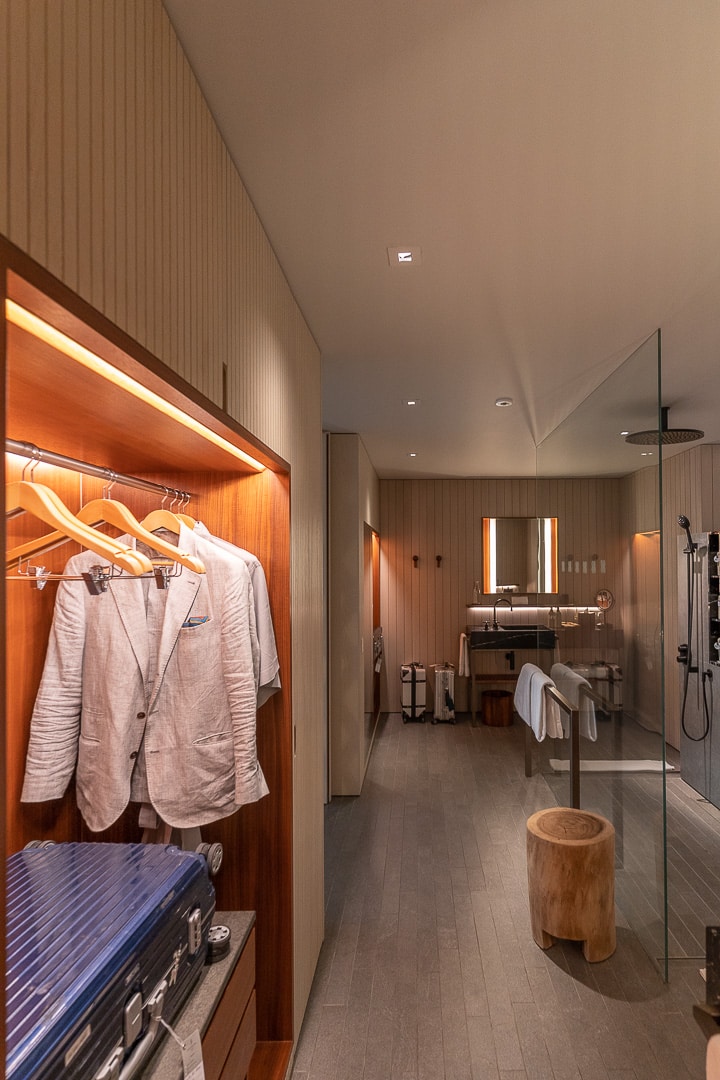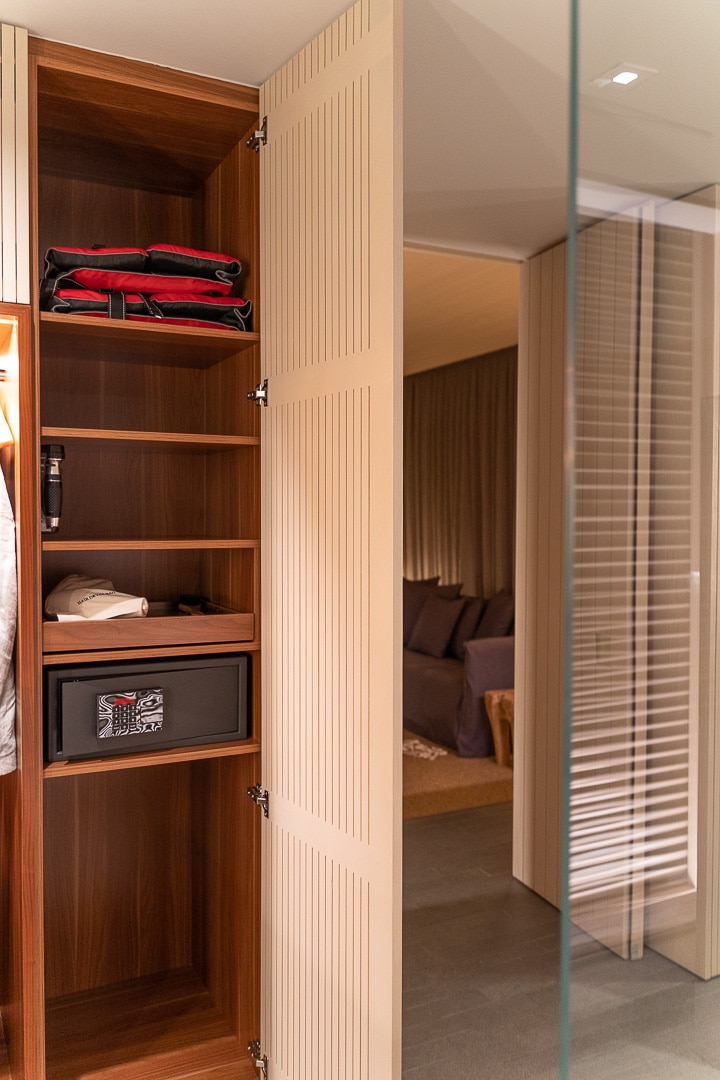 However there wasn't enough space to open a full sized suitcase. Instead it had to be carried into the shower and opened there. This would be fine in a B&B but not in a $3000 a night hotel.
Not only that but even carry ons had to be treated with great care because the designers used a coarse pumice stone to top the drawers. Something which appeared to be specifically designed to scratch suitcases.
My solution? I placed a yoga mat under my suitcase to protect it. Not the end of the world but less than a year after the hotel's opening, I was having to find workarounds for poor design decisions.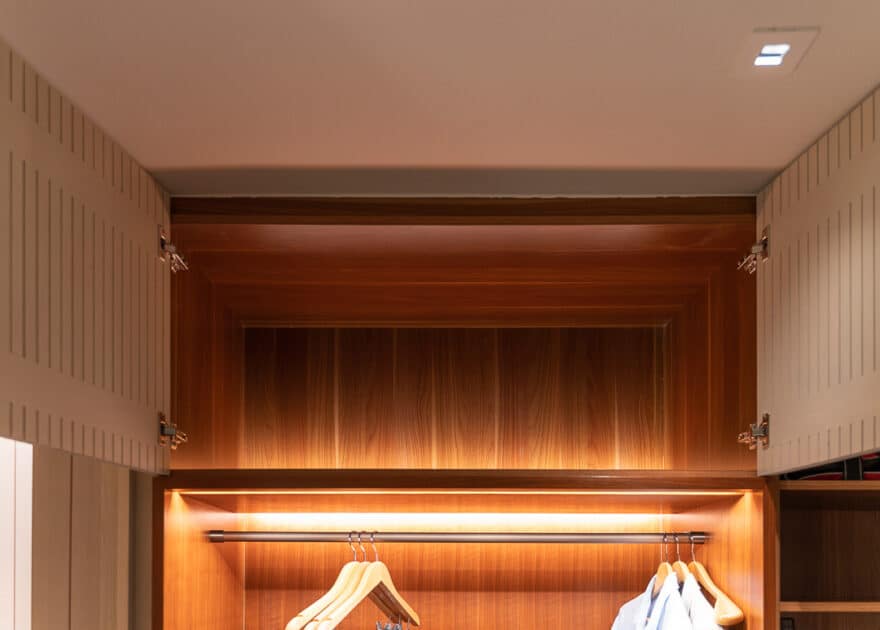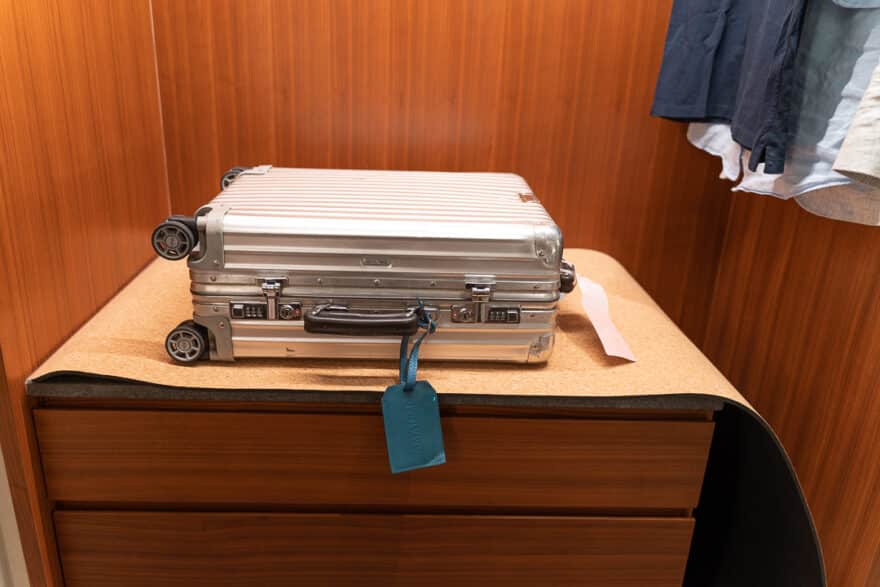 Thing got materially worse in the second wardrobe. Half of this wardrobe's space was taken up by the minibar. This is the extent of the wardrobe space for one adult.
Outdoor Space
Like many new Maldivian resorts, Patina features impressive floor to ceiling glass doors, which can be retracted to create an indoor/ outdoor space. Of course nobody in their right mind ever does this, because you then have no air conditioning a few miles from the equator and every mosquito in the world will come and get you.
Even with the doors shut, you did get a distinct impression of being integrated with the outdoors though, when sitting in the bedroom.
The design idea was that half of the deck would be in the shade, thanks to the overhanging roof, with the pool being in the sun. In practice though the deck got progressively hotter from midday onwards, as the sun set directly in front of the villa.
Not only that but the orientation of the villa and the abundance of glass also meant that the AC struggled to keep up indoors too.
This meant that the only time it was pleasant to be either on the deck or indoors was before midday. After that, you were getting cooked with nowhere to hide.
Privacy was also a concern. Tiny diagonal sails were the only separator between villas. Our neighbours had clearly complained, with the property resorting to bolting on additional wooden panels to provide extra privacy. Without this extra panel, we would have had a direct sightline to our neighbours' outdoor bathtub.
Despite all the drawbacks, it was great to have a direct sunset view, later in the day.
The amount of wildlife was quite surprising too, with lots of these little white terns showing up throughout the day.
Presumably a lot of wild birds were using Capella island, next to our villa, as a nesting ground, since construction certainly didn't seem to have progressed enough to bother them.
Marine life was shockingly abundant, with rays and sharks frequently visible from our deck. This is in marked contrast to the Ritz Carlton, which has no reef and barely anything to see underwater.
Other than pretending to use the deck for the purposes of photography, our favourite thing to do in the villa was to go snorkelling.
This was made somewhat challenging by the fact that villas at Patina are twice as high off the water as any other resort we've ever visited.
Ordinarily you expect to descend 4-5 steps into the water, with your fins and mask on; at Patina you have to clamber down 13 of them.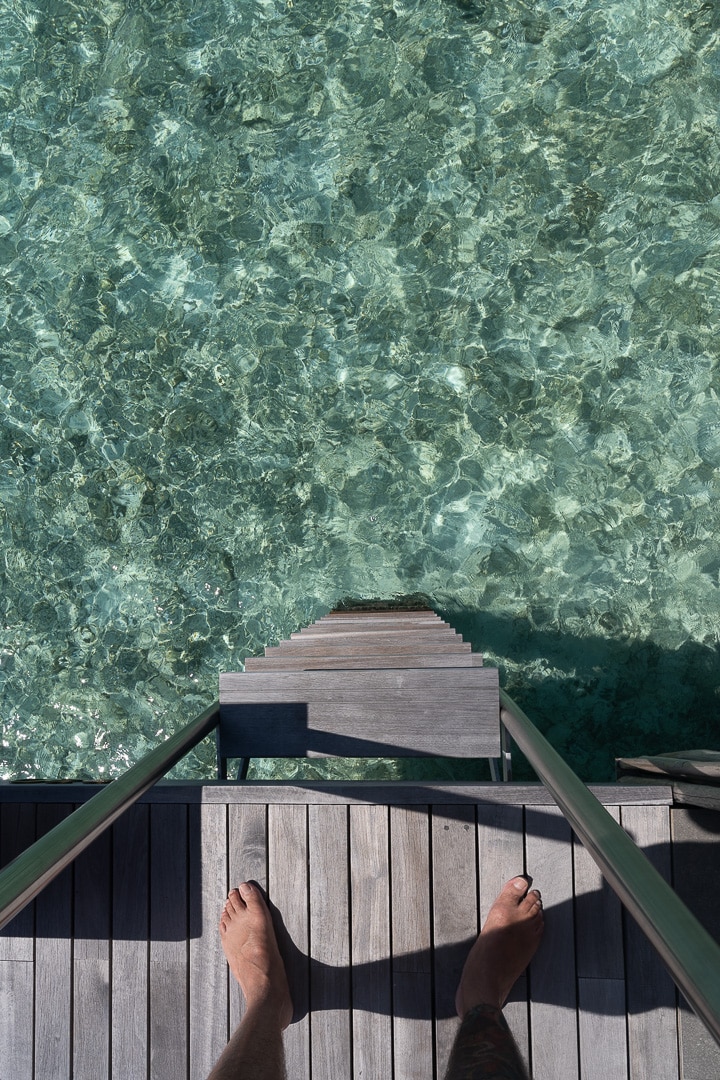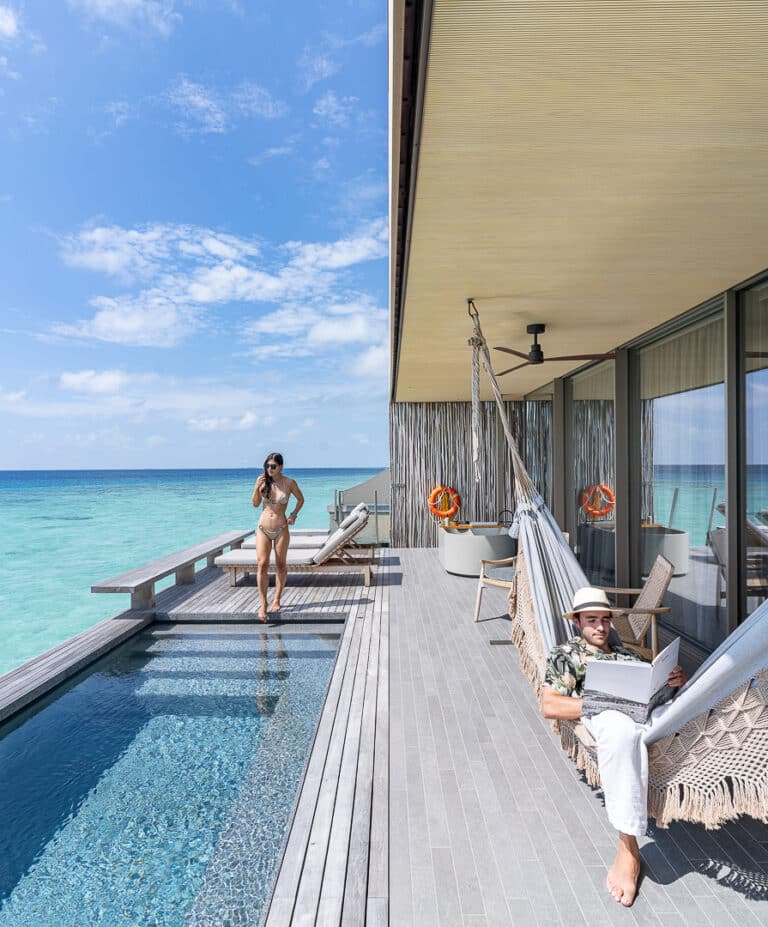 Once in the water though the variety of colourful fish and coral on display was wonderful.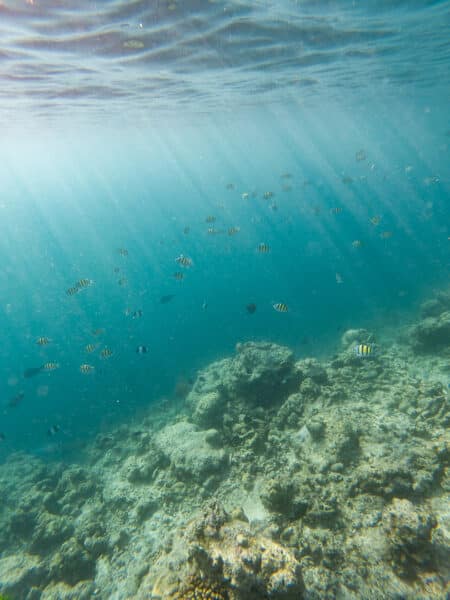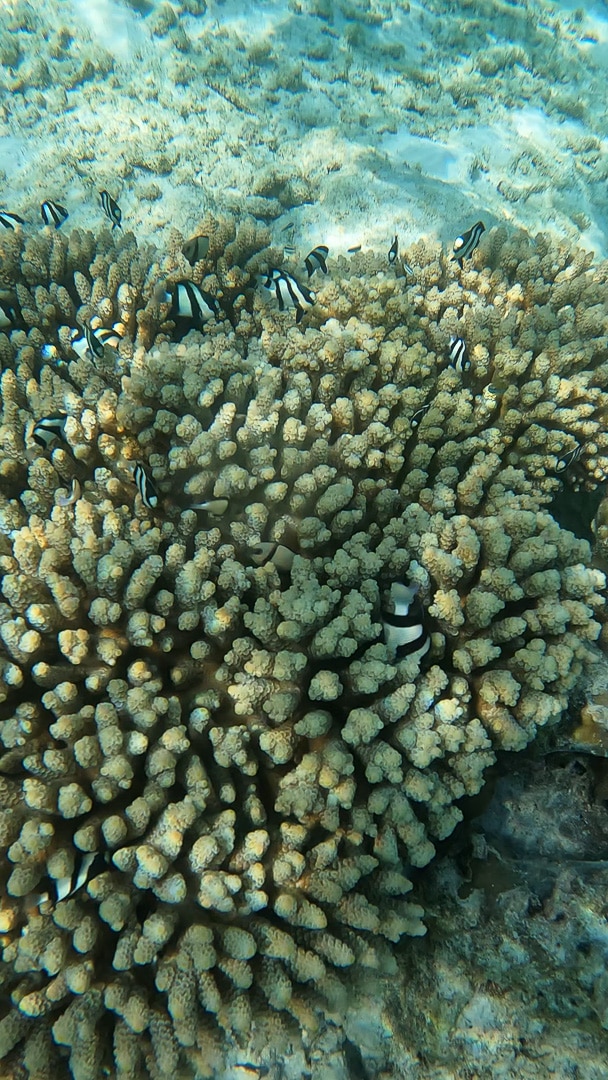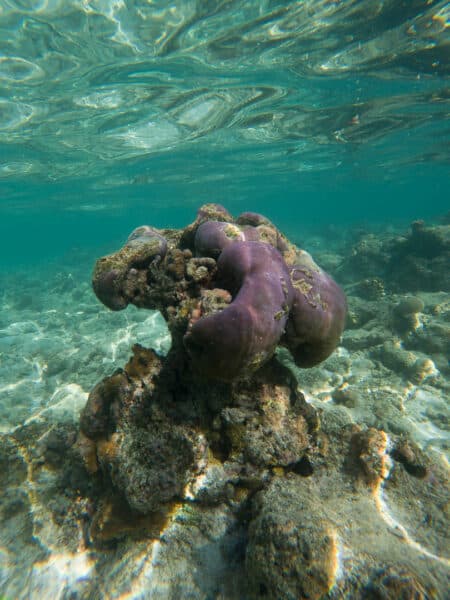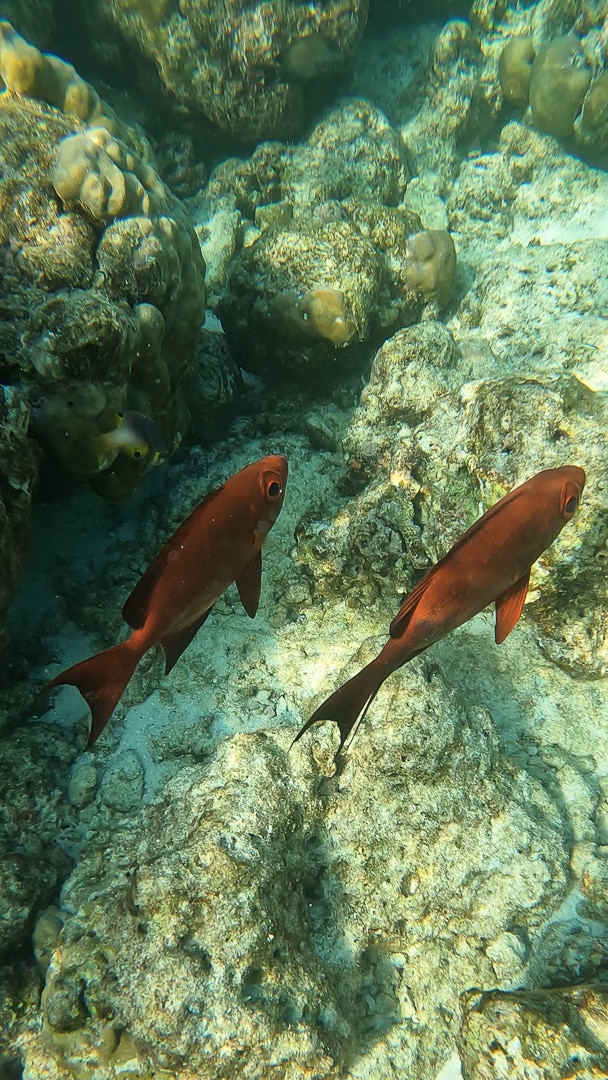 ---
Beach Villa
---
There is absolutely no question that the Beach Villas are far superior to the Water Villas at Patina.
They enjoy greater privacy, no safety issues and inconveniences due to being on piers and they have much larger bathrooms, more usable outdoor space and considerably more access to shade.
My personal choice would be to take one of the villas on the ends of each block, since these enjoy maximum privacy and won't get overheated by facing directly into the sunset.
Comparison to Overwater Villas
Unfortunately the bedroom space is identical to that of the Overwater villas, so the same issues with low hanging lamps, lack of power sockets at the desk etc. all still exist.
However, the increase in outdoor space and privacy is hard to overstate.
The first thing you can do is take the rocking chair onto the deck and move the floor lamp out of the way, giving you clear access to the outdoors (no more stubbed toes!).
The increase in outdoor space also extends into the bathroom:
The indoor shower is still completely open but now there's also an outdoor shower, set in its own private garden. The glass walls are absolutely transformative, making the bathroom feel so much larger and brighter than in the overwater villas.
The foliage still needed time to grow and there didn't appear to be anywhere to place shampoo etc. but hopefully both of these issues will be easily resolved.
The outdoor space at the front of the Beach Villa was far preferable to the exposed and cluttered deck of the Overwater villa. There was ample shade with an additional parasol provided for the sun loungers.
I would have liked to see an outdoor gazebo like at the Park Hyatt Maldives, where guests could relax in sofa style seating or even enjoy a room service meal. Again, the space is there and it makes financial sense to make it appealing to order room service, so perhaps the resort will make this improvement in time…
---
Facilities
---
Patina Maldives features two key hubs:
The first is the area around the lobby building, which encompasses a multitude of restaurants and bars, together with the main (rectangular) pool.
The second is Fari Marina Village, which includes an art installation, the dive centre, a second (curved) pool, shops and more bars and restaurants.
Lobby Lounge
This was the place to come and ask for things when your butler dropped off the face of the earth. Which unfortunately happened more often than we would have liked (although this isn't entirely his fault, given he shared that he had 14 rooms to look after!).
Aside from this, it was a wonderfully relaxing space to sit and quietly sip a drink whilst reading a book and appreciating the artwork.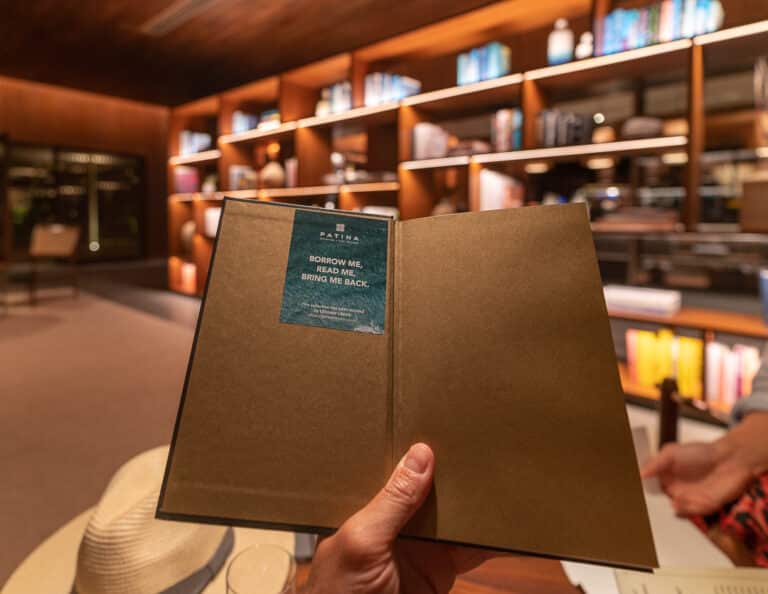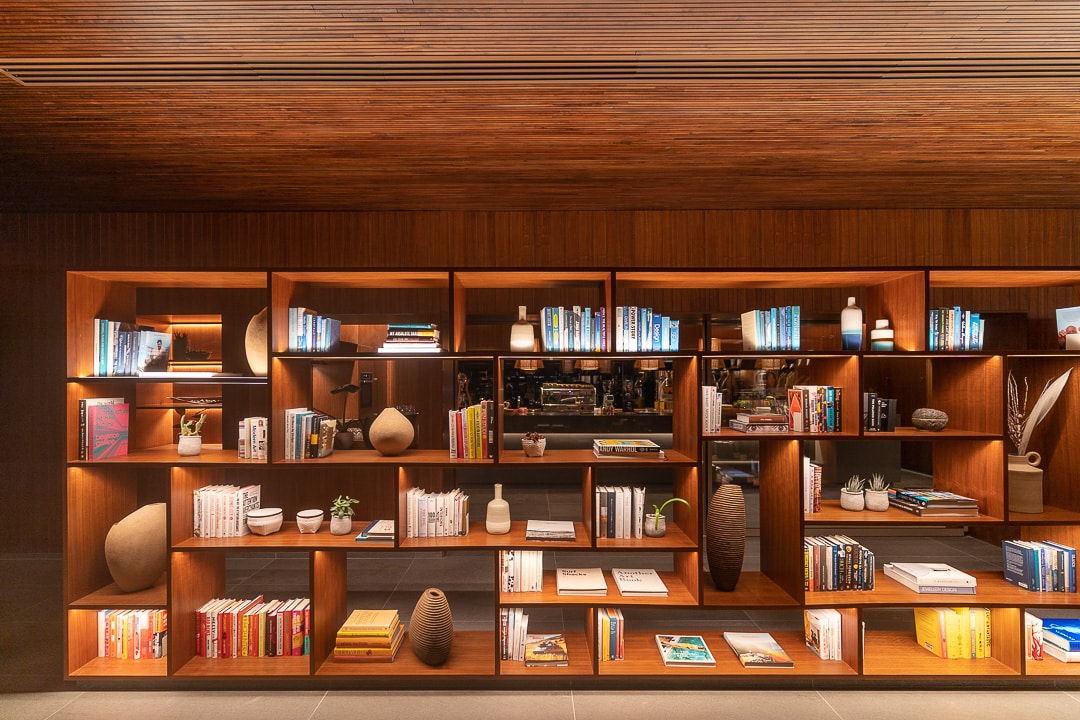 Main Pool and Beach
The main pool was located just a few steps beyond the lobby lounge and was perfectly positioned right on the beach. I mentioned this in my review of Trisara Phuket and it bears repeating. I think pools at beach resorts are so much better when they're actually at the beach.
Much though I love Naladhu for example, the fact that the main pool is tucked away behind foliage makes it feel like second best.
When you're at a beach resort you want to see the beach, even if you prefer to swim in fresh water. The design team at Patina Maldives seem to have fully grasped this.
There's no denying that this pool is a real showstopper and perhaps because of this, it seemed to be quite a lot busier than the main pools at other Maldives resorts.
This tells you that either this pool is great or the pools in people's villas aren't that appealing. I suspect the answer is a combination of the two.
I really liked how the sun loungers featured a long shelf down one side and also came with additional side tables and even a small ottoman. Service here was excellent too, as you'd expect when a multitude of bars and restaurants are clustered directly around the pool.
Seating options were quite varied and despite the fact that it got busy later in the day, it never exactly felt crowded because of the distance between seats.
There's no doubting you can easily tell the difference between the dredged sand here and that of a pristine natural island like Park Hyatt Maldives. The best beaches in the Maldives have sand that flows like cream underfoot, once you've experienced it you know that there's no substitute.
In comparison, the sand at Patina is coarse and gravelly. Don't get me wrong, it's not like Blackpool beach but you can certainly tell the difference.
However, the main appeal of the beach here is primarily visual, with most people opting to swim in the pool rather than the bay.
As a place to sit and relax, whilst reading a book, it's honestly hard to fault.
Kids Club
I snapped a quick picture of the Kids Club during our site inspection of the property and must say that the facility looked very large modern and impressive.
We don't have kids though, so I'm sure you'll glean far more information by reading the relevant section of the Patina Website.
Spa
The spa at Patina is very impressive architecturally and staff here were extremely friendly and welcoming. They clearly took a great deal of pride in working here and were brimming with energy; they insisted on giving Kamara and I a full guided tour when we first peered our heads in to ask where the gym was.
The spa included a shop section where you could buy custom 3D printed vitamins, which sounds like a low effort scheme to part fools from their money.
It was explained to us that the spa was deliberately designed to be the Yin to the Ritz Carlton's Yang.
Where the RC spa is all about the water, the spa at Patina emphasises the more verdant aspects of island topography.
Each treatment room was housed in a completely private pavilion cube.
Some of these had surprising features inside though, like a Watsu pool…
…and even a sensory deprivation tank!
In the centre of the spa was a relaxation area centred around a lily pond, an incredibly serene and beautiful space.
Guests using the space were welcome to help themselves to teas, water and fruit. There was also an indoor relaxation space facing the pond, with lower lighting and air conditioning.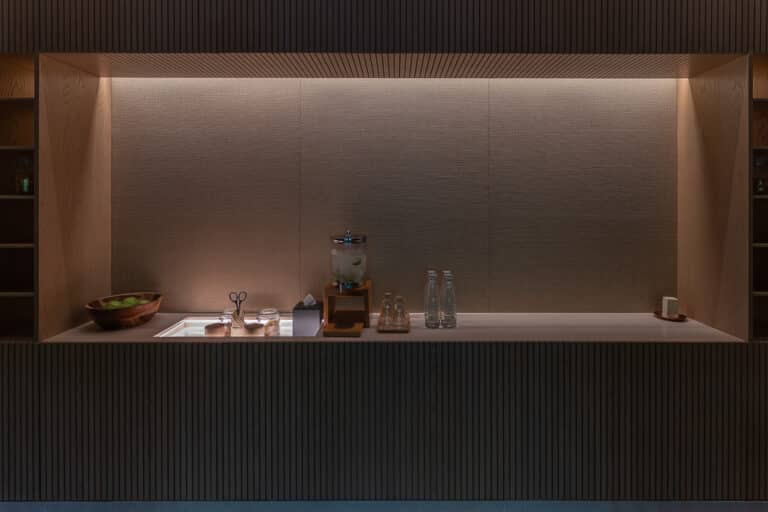 Gym
Given that the island features such an abundance of space, I couldn't help but feel disappointed at the size of the gym. It was the kind of thing you'd expect to see tucked away in a city hotel, where historic buildings can often constrain what's possible.
In a brand new resort built on acres of reclaimed land, a gym of this size doesn't make any sense. At least there was a Smith Machine though. Overall, I couldn't help but compare this to the very impressive facility at the Ritz Carlton next door.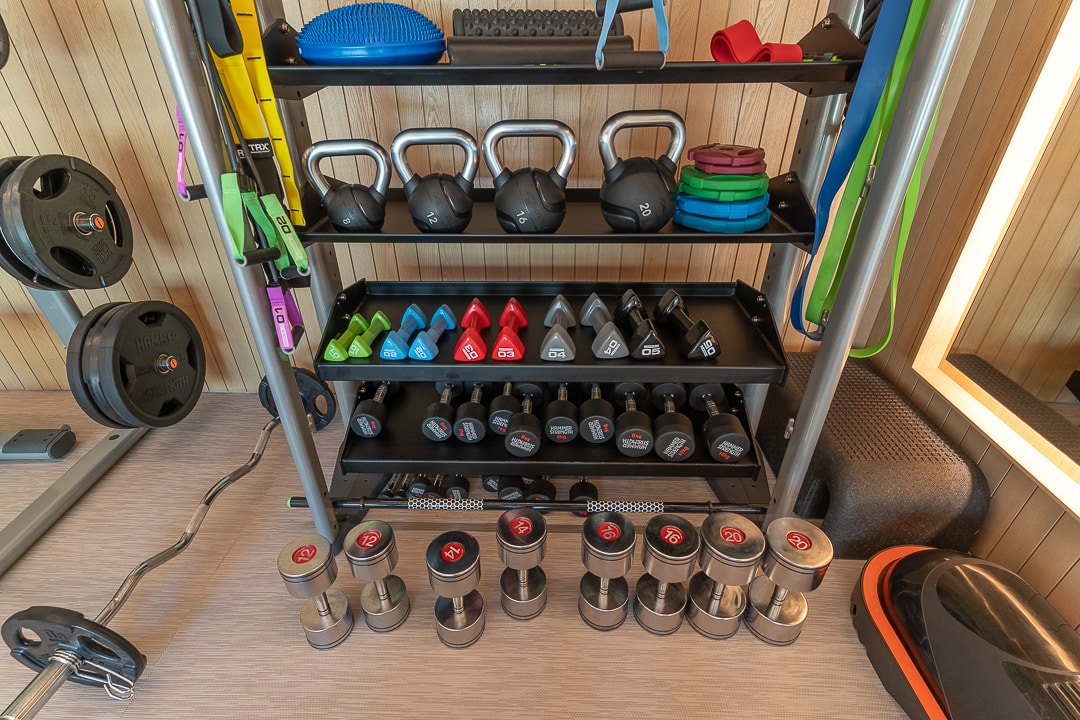 Bird Island
Not exactly a facility but an interesting place to visit nonetheless. Bird Island it is the only part of the entire Fari Islands development that was originally above water and isn't made from dredged sand.
As the name implies, Bird Island is still used as a breeding ground by local birds and is a great place to come and observe them (whilst carefully maintaining your distance).
Fari Marina Village
Fari Marina Village is a part of Patina Island that is open to guests from the Ritz Carlton Maldives and will also allow visitors from Capella Maldives (whenever that opens).
The idea is to create a vibrant and bustling area, to contrast with the sleepier nature of the other parts of the property.
During our stay it did seem apparent that the restaurants were very popular with Ritz Carlton guests, which is hardly surprising given the quality and price of the F&B over there. At lunch this was less of a problem but it did seem like a struggle to get a booking at the more popular restaurants for dinner as a result.
Guests from other resorts will arrive at the dock directly in front of the James Turrell art installation.
Skyspace Amarta
James Turrell's magnificent installation is a wonderful statement of intent from Patina Maldives. Much like the ethos at Joali, Patina Maldives wants guests to be immersed in art in a bid to bring culture to a destination that can otherwise seem rather superficial.
The building is a very calm and quiet space during the day, with its beige simplicity belying its true capabilities. During the day the key feature is the cut out in the central courtyard. Cut so precisely from the ceiling that it makes the sky appear photoshopped.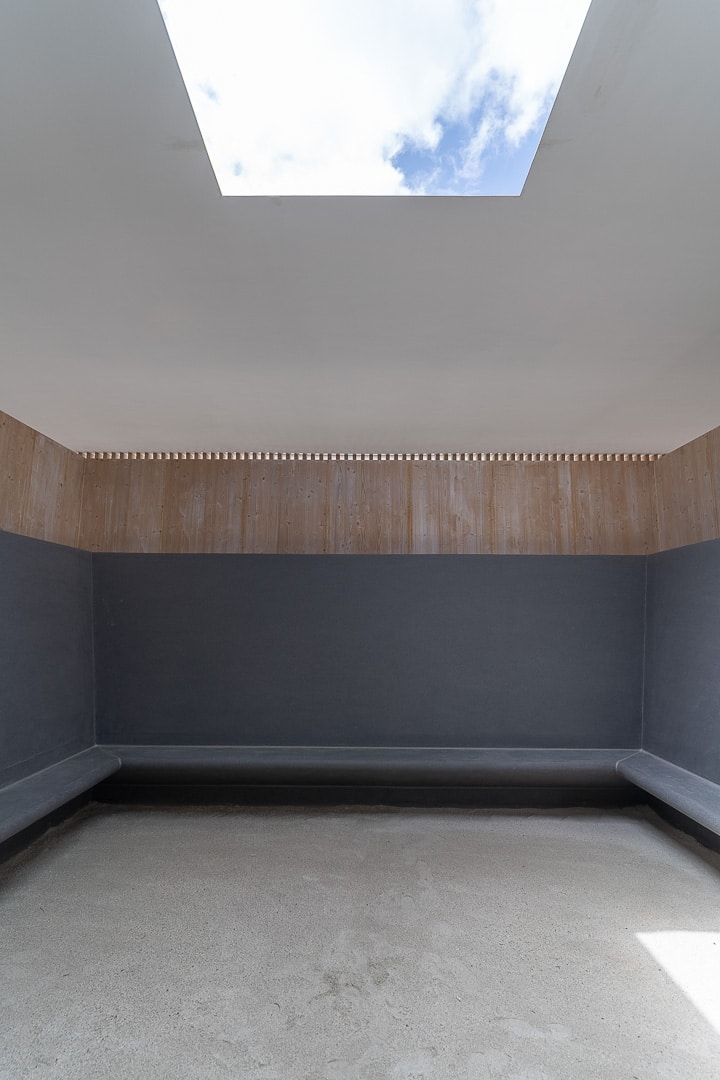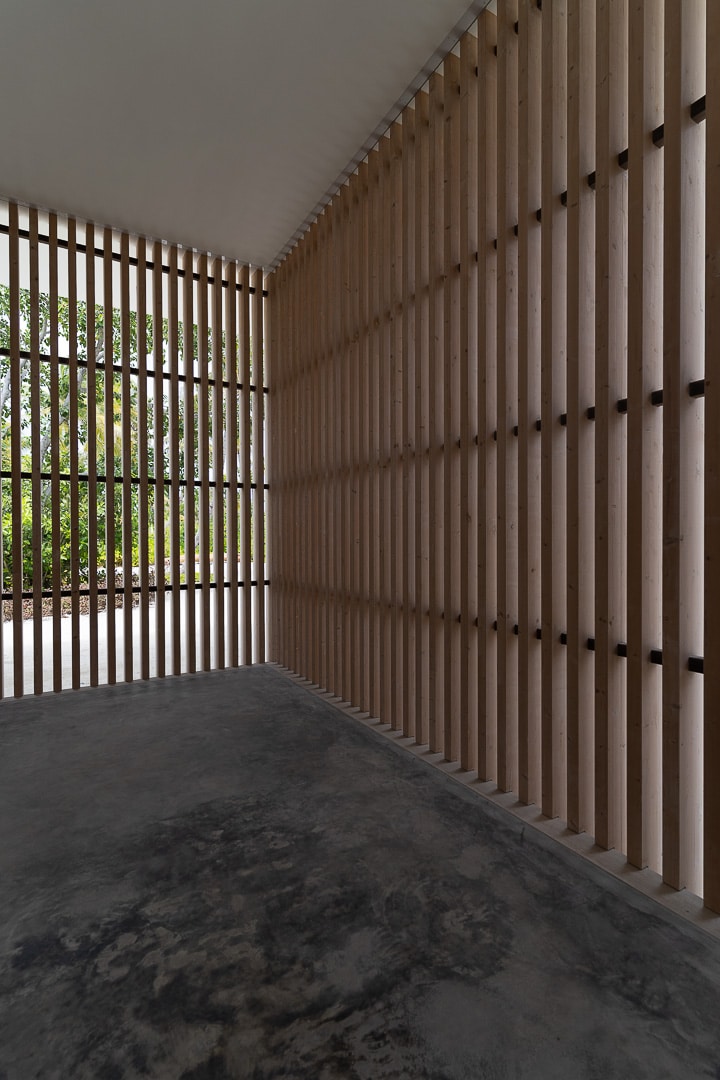 At night though the installation is radically transformed by an ever shifting combination of lights, which make the space feel like a living, breathing organism.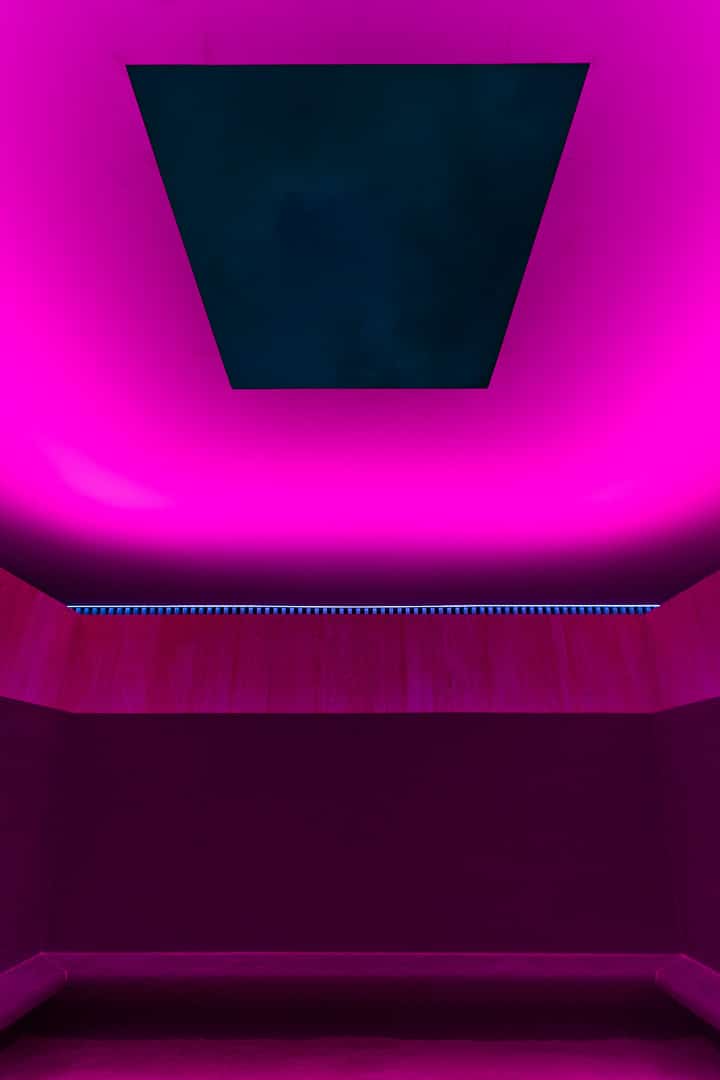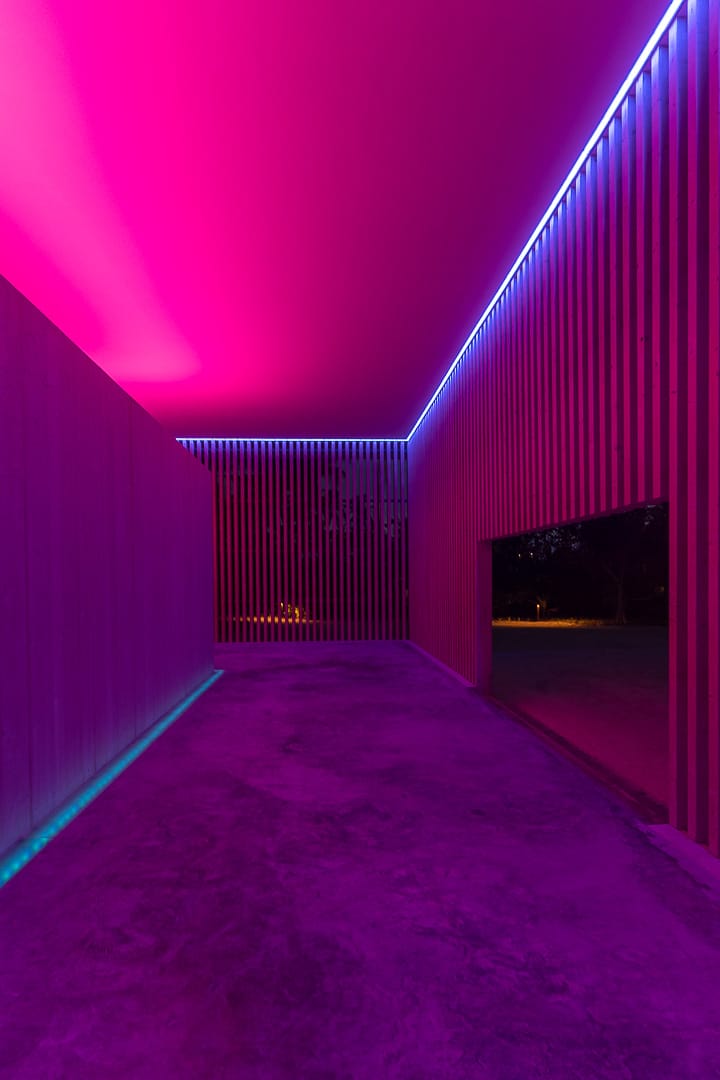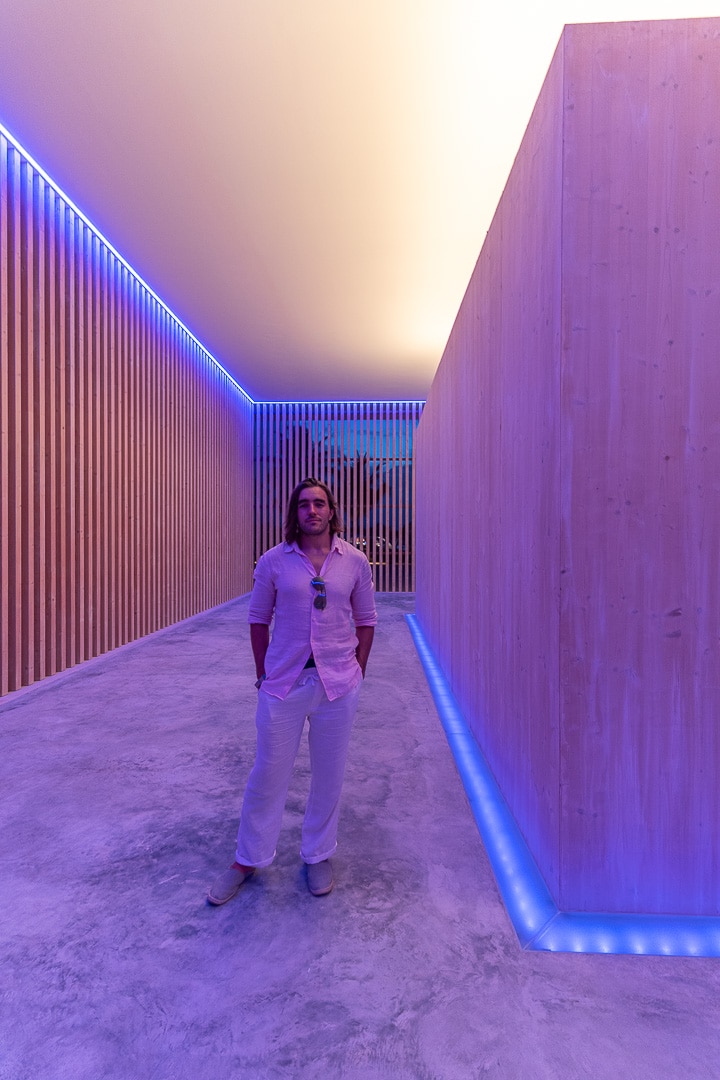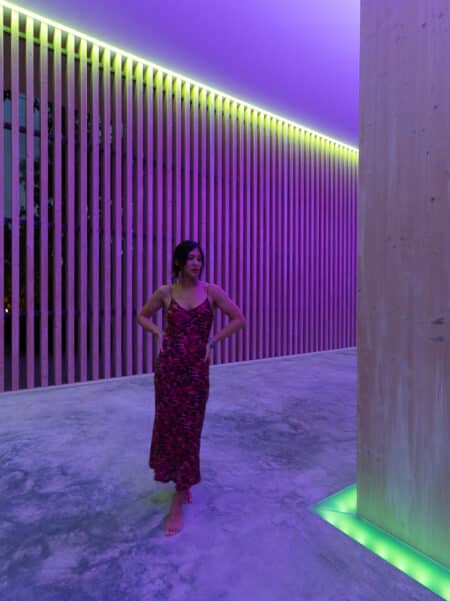 Art Gallery
Fari Marina Village is also home to an art gallery, although when we visited, the exhibit was rather onanistic: a series of close up photographs of various parts of the resort.
The photo of Amarta Skyscape shown here was a particularly baffling form of metatextual expression.
The Rake Shop
The Rake is a longstanding menswear magazine that branched into an ultra high-end online clothing retailer but never had a bricks and mortar presence…until now.
With The Rake and Mrs Rake, the brand has now transcended into the physical realm. Funnily enough it turned out that the gentleman working at The Rake followed me on Instagram and we had a mutual friend who owns a footwear company in London. We made sure to snap a quick selfie to surprise him with!
The selection of clothing in both boutiques was excellent. The prices are eye watering but at least with the brands on offer, this is a testament to quality of manufacturing, rather than the implicit subsidy of a marketing budget.
Fari Beach Club
Fari Beach Club is both a beach club and a restaurant. It seemed that the beach club element was rather underutilised, with only one or two people there at any point during the day.
Honestly this pool didn't appeal much to me as the pool is shallow, close to rocks and a busy marina, with loud music pumping. There's nothing particularly relaxing or enticing here when you compare it to the main pool. Evidently most other people agreed with my assessment.
The food at the restaurant was another matter entirely though, more on this later.
---
Activities
---
Diving
Another resident of Fari Marina Village was Patina's excellent Water Sports Center, operated by Dive Butler. This is the same company that operates the dive centres at Finolhu and Amilla, amongst many others.
The team here was young, energetic and friendly. Sometimes dive centre staff can seem a bit distracted or uninterested in guests until they realise that they are qualified divers and not just there to pick up complimentary snorkelling equipment.
Here the staff were very engaging, immediately offering us water and a seat and asking us what our plans were for our time at Patina.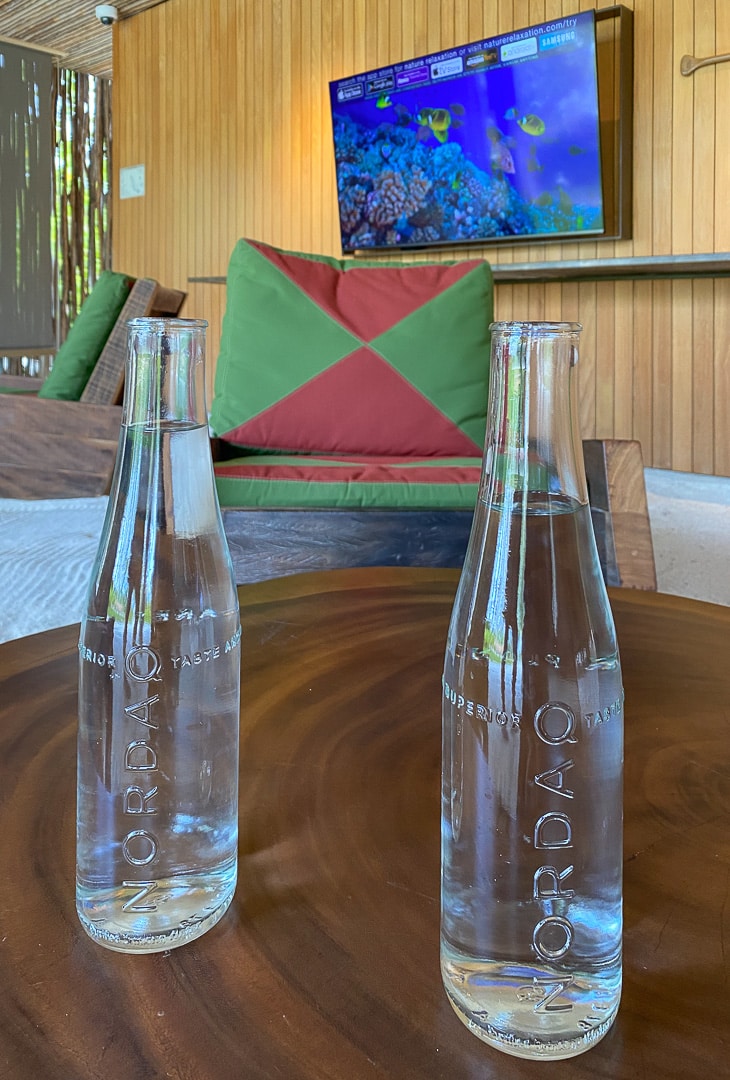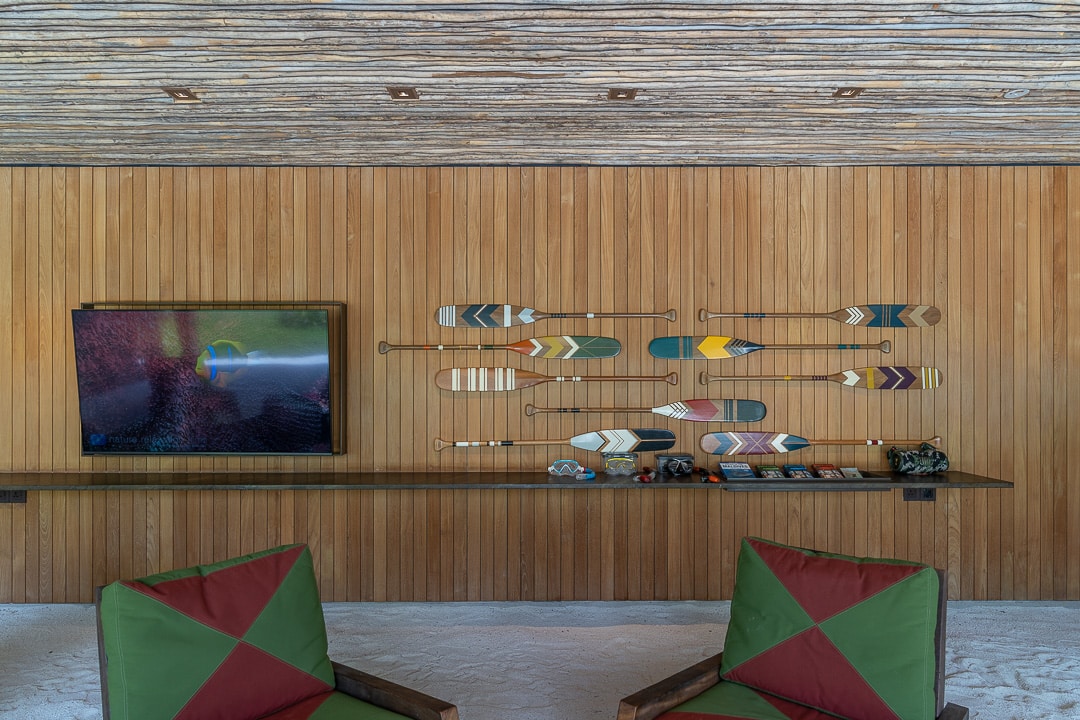 As the name implies, absolutely everything was taken care of by the Dive Butler team on the morning of our dive. All we had to do was sit back and enjoy our time.
I even realised that I'd forgotten my GoPro dive housing as we approached the first dive site. Our divemaster then radioed back to have a speedboat meet us with his personal dive housing, so that I could at least use it on the second dive. Now that's service!
The boat was very spacious, modern and comfortable and even featured an indoor bunk and a proper flushing toilet.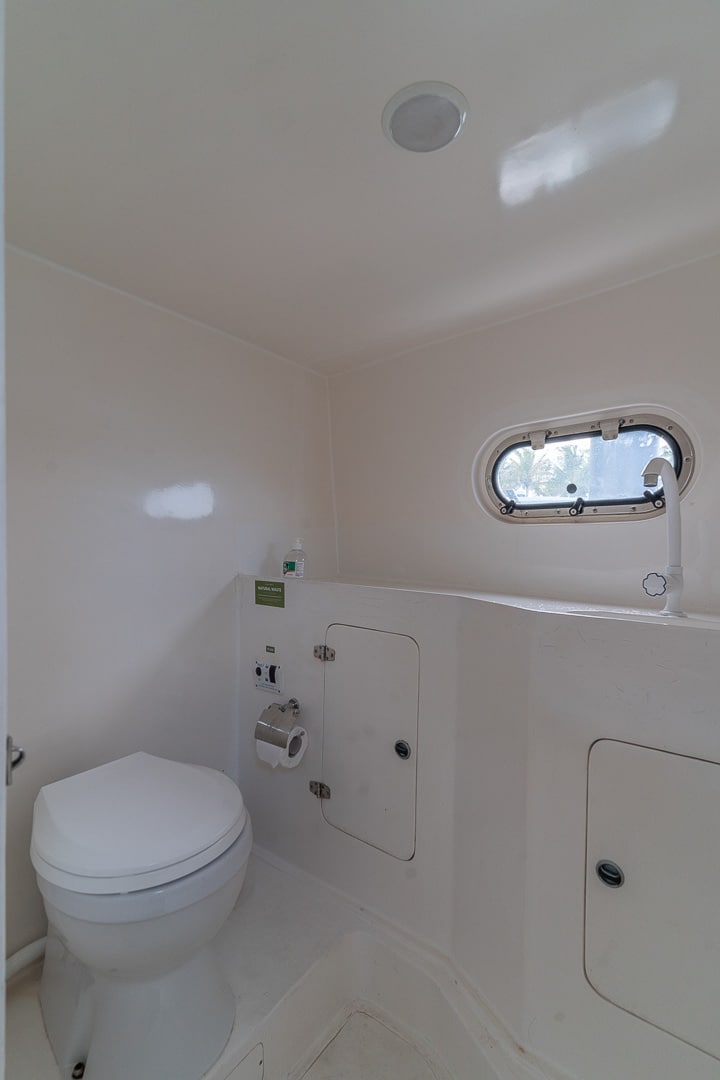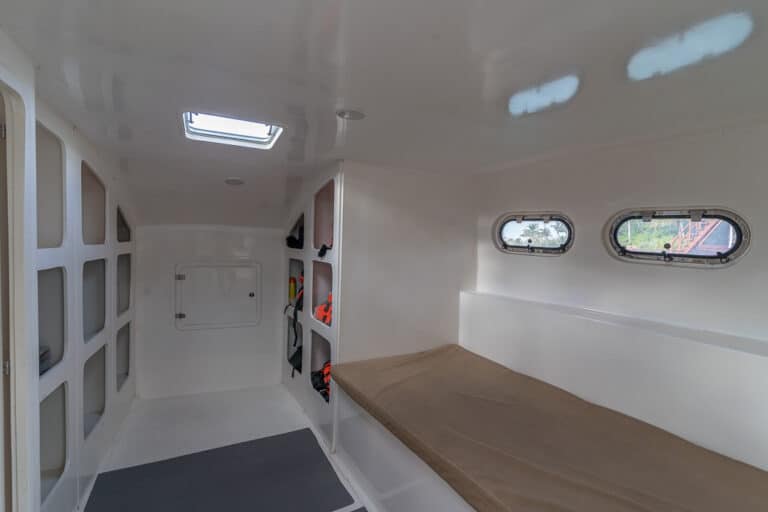 The seating area felt more like that of a yacht rather than a dive boat. There was also WiFi and a bluetooth enabled speaker system so we were able to blast Metallica over the roar of the engines, once we got up to speed.
The Dive Butler service included a full secondary buddy check of all equipment before we entered the water and everything looked to be completely brand new.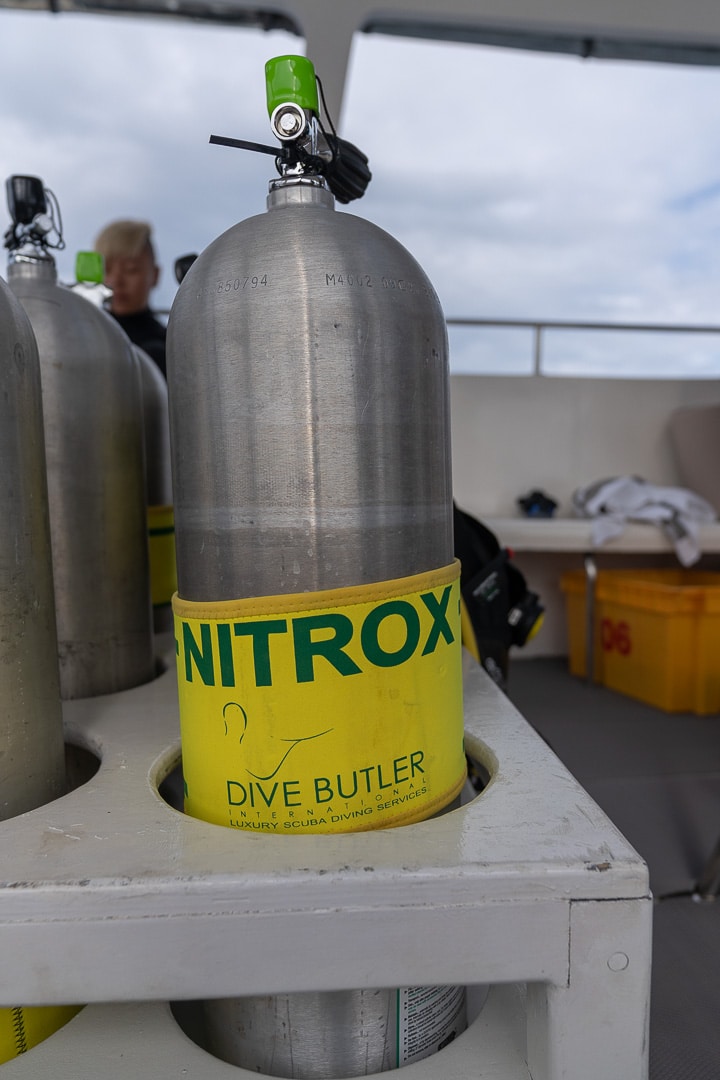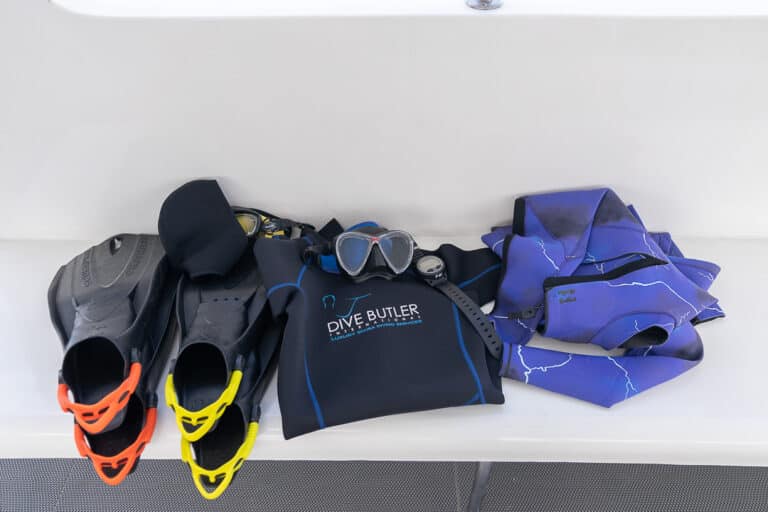 Our first dive took us through a magnificent coral garden. Something I really hadn't been expecting in the North Malé atoll. There was a distinct lack of larger pelagics but the beautiful coral certainly made up for this.
During our surface interval we dried off with very plush Frette towels as we were offered tea, coffee, snacks…..and the GoPro housing!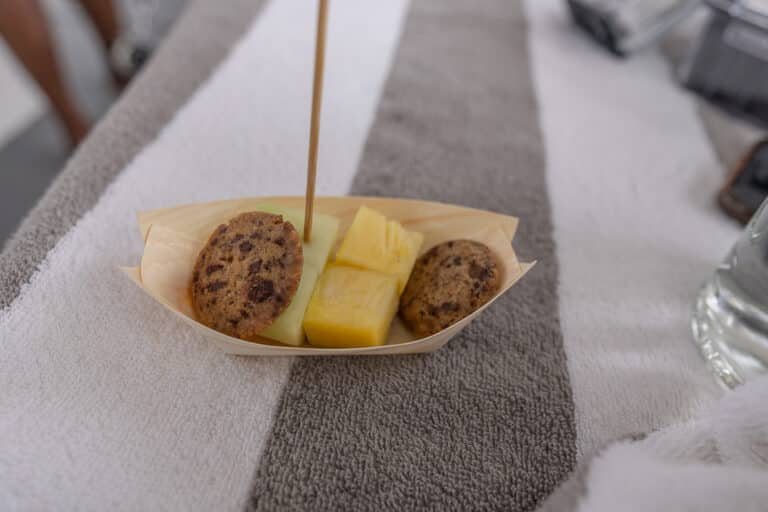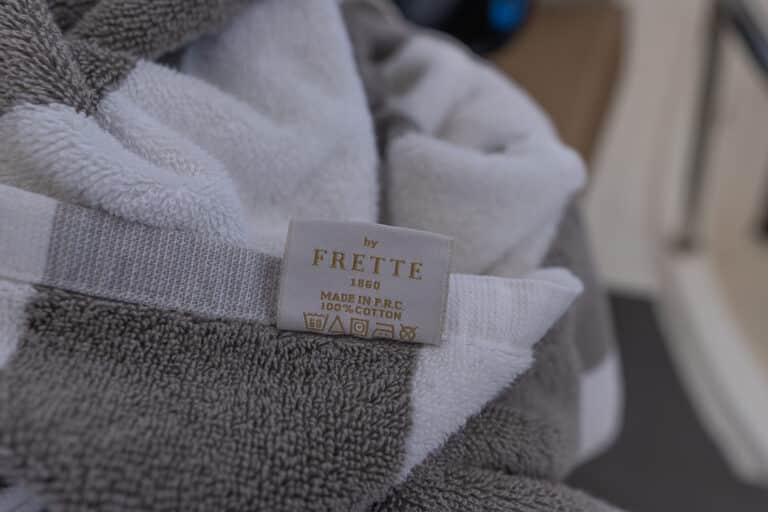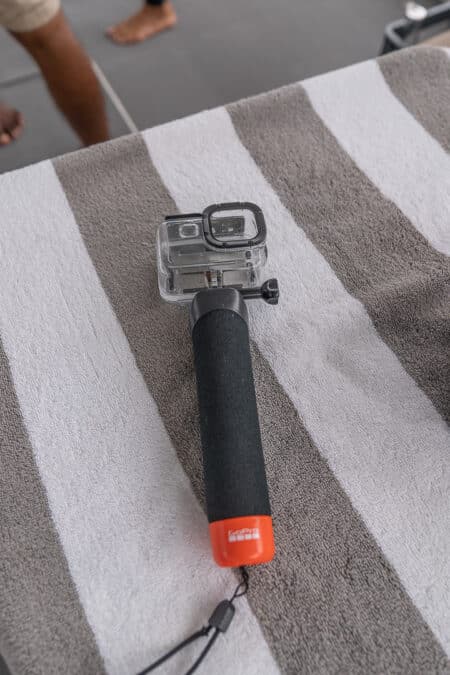 We then took the opportunity to climb through an opening which appeared to be James Turrell's inspiration and enjoyed a bit of sunshine on the upstairs deck.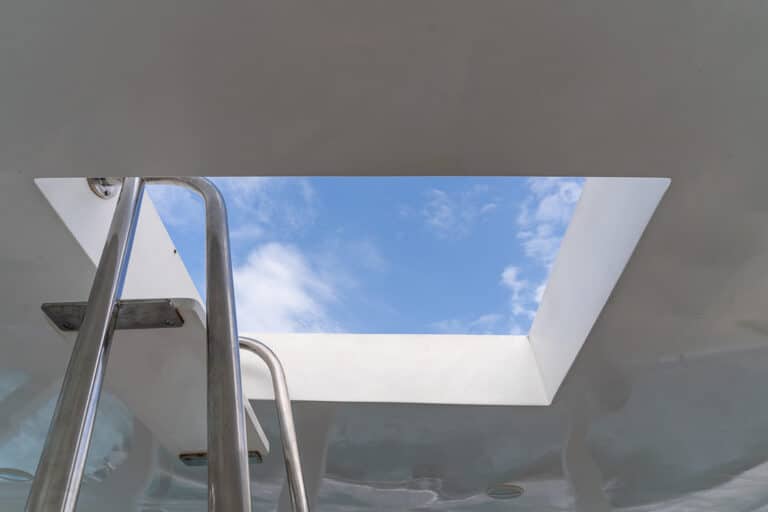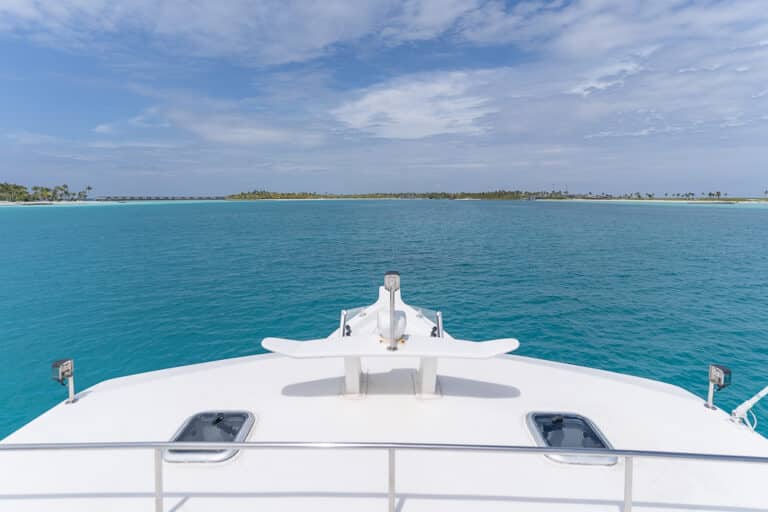 Dive number two once again involved plenty of colourful coral but the real stars were the super friendly batfish which followed us from the moment that we entered the water.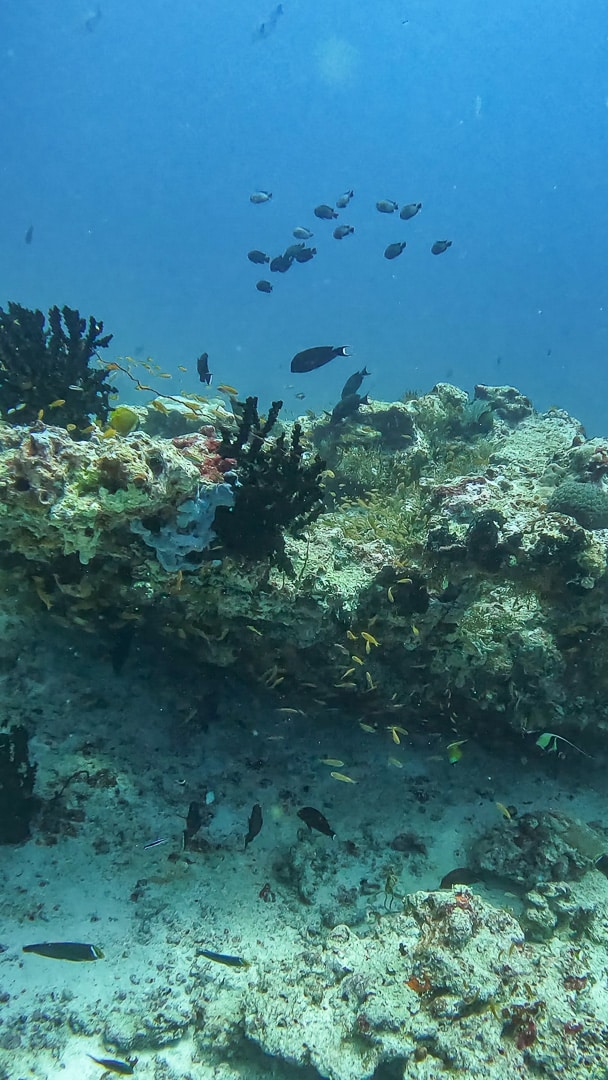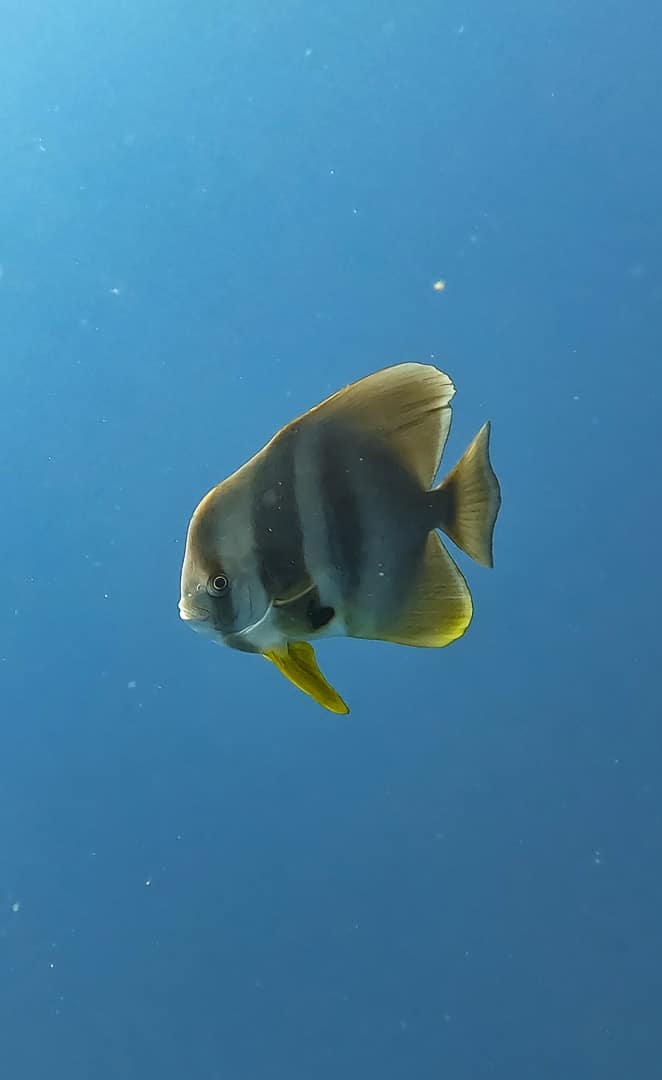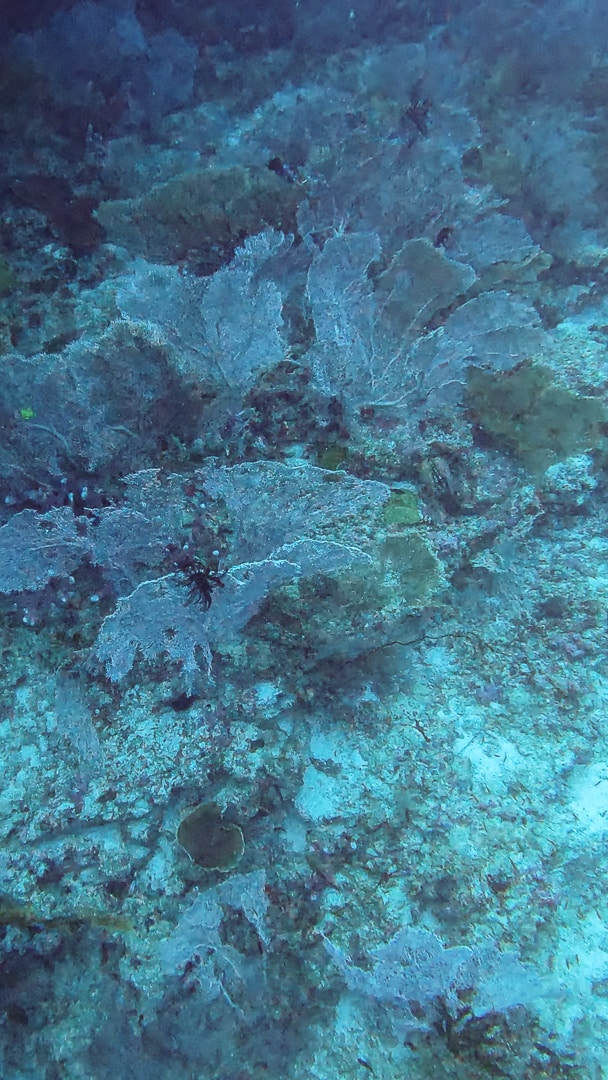 Batfish are truly remarkable creatures, their almost childlike fascination with divers is incredibly endearing. I was almost too busy playing with my batfish friend to notice a wonderful turtle approaching in the middle of our dive!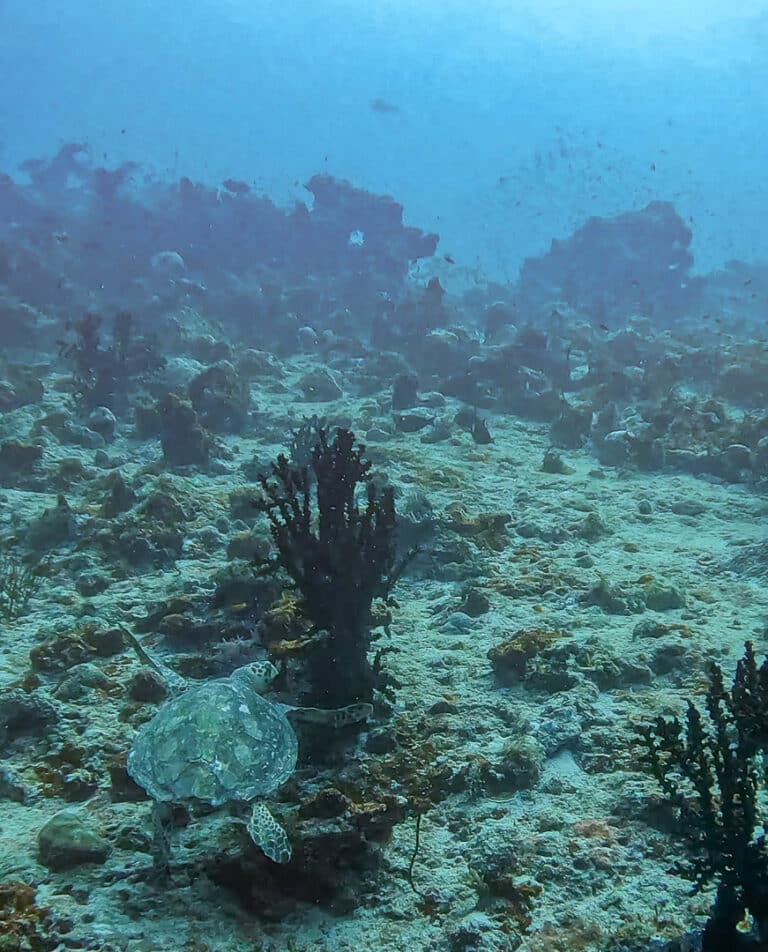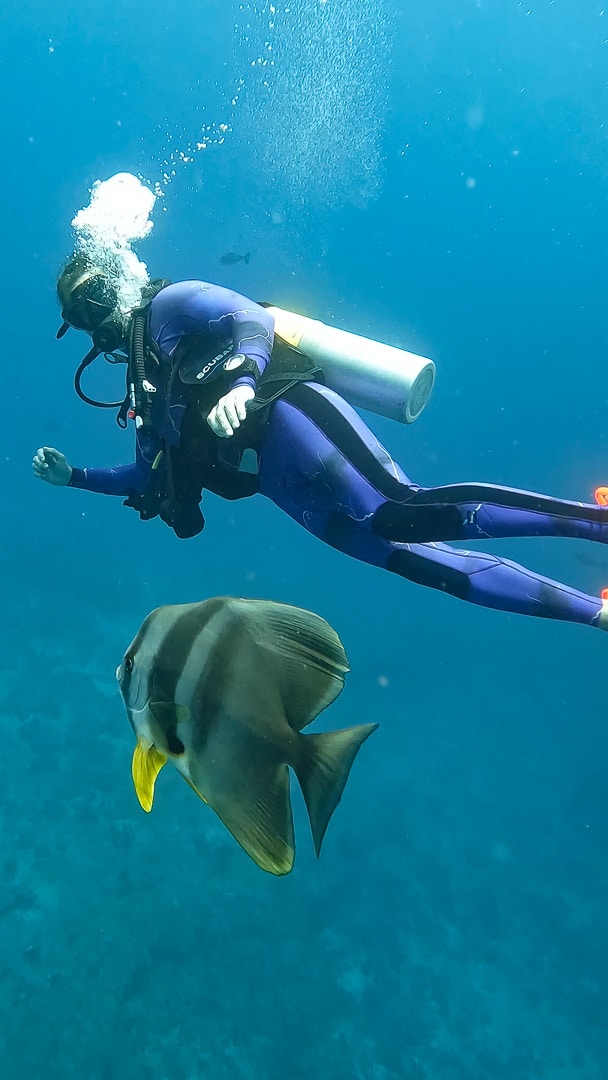 After our second dive we hosed off on the back deck and left everything with the Dive Butler team. Our masks and fins were returned to us later that day after being washed, with my personal wetsuit arriving at the villa the next day.
Adastra Yacht
It's hard to miss the incredible silver yacht that spends most of its time moored at Fari Marina Village.
Most Maldivian resorts will offer sunset cruises on traditional dhonis and some of the higher tier properties will even have one or more Princess yachts on hand.
No other resort has a $10m super yacht that can sail from London to New York, round trip, without refuelling.
The yacht is so popular with guests that we were only able to sneak on one morning for a quick tour before it went out on back to back bookings for the rest of our time at Patina.
The interior design was every bit as striking as the exterior, with dramatically curved windows framing the view on both sides of the ship.
There were also numerous en-suite bedrooms below deck, for those wanting to sail to other atolls.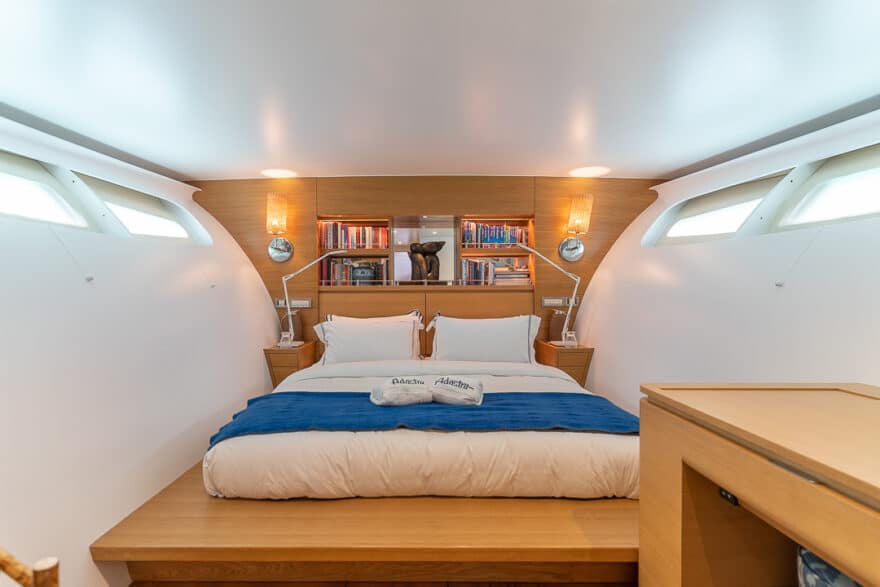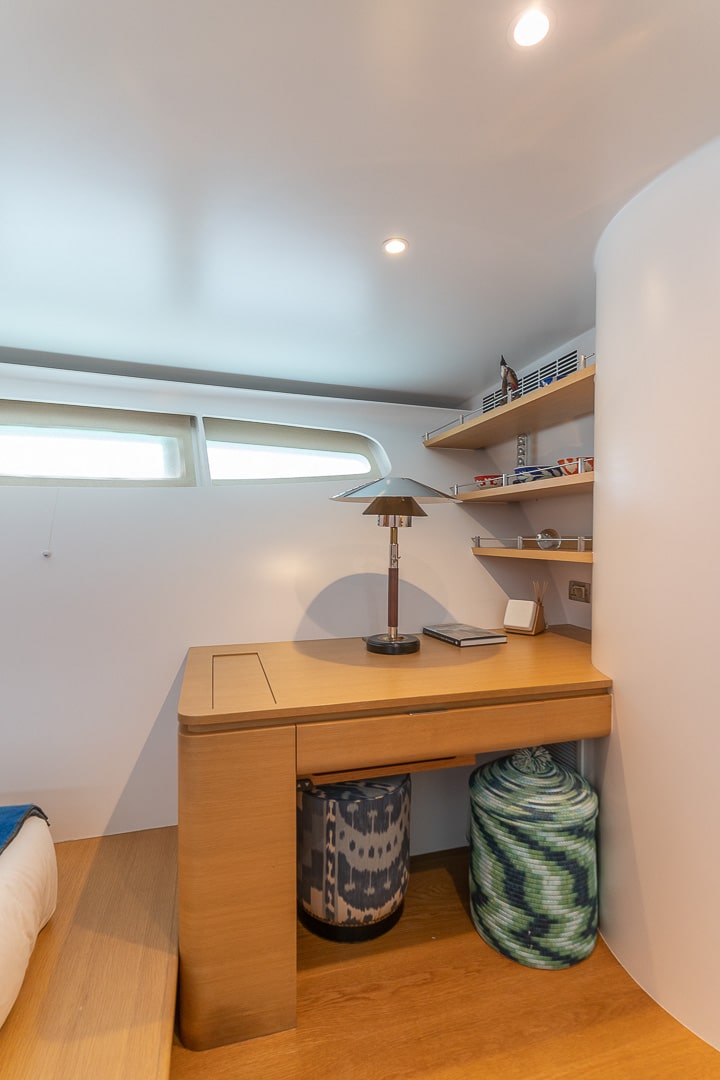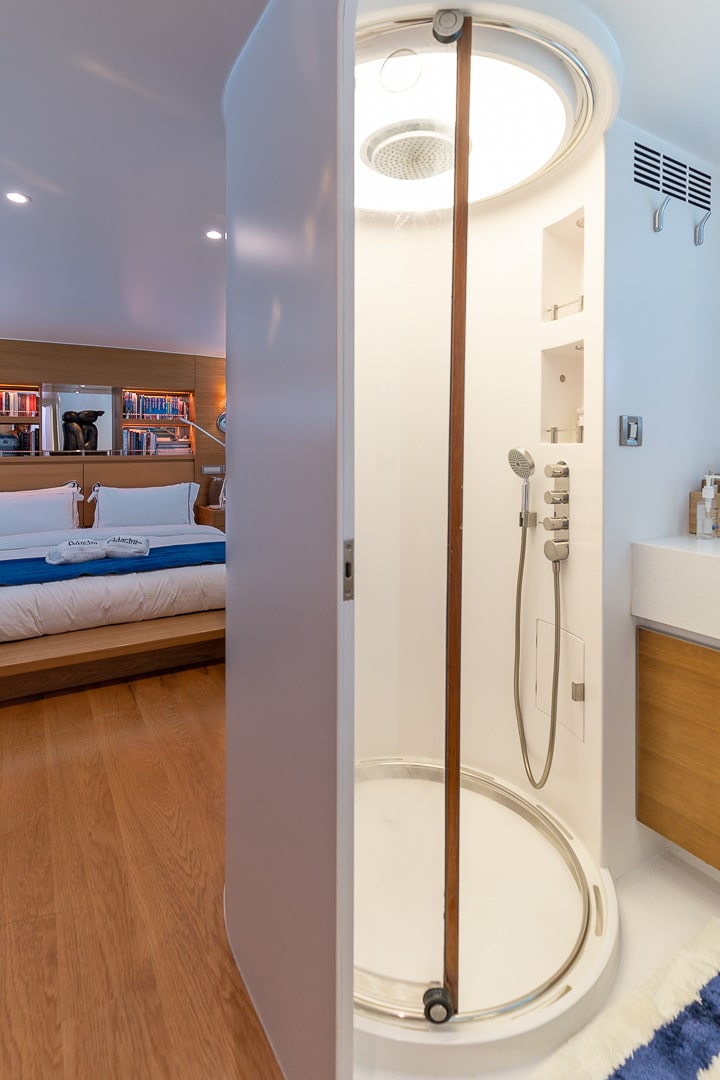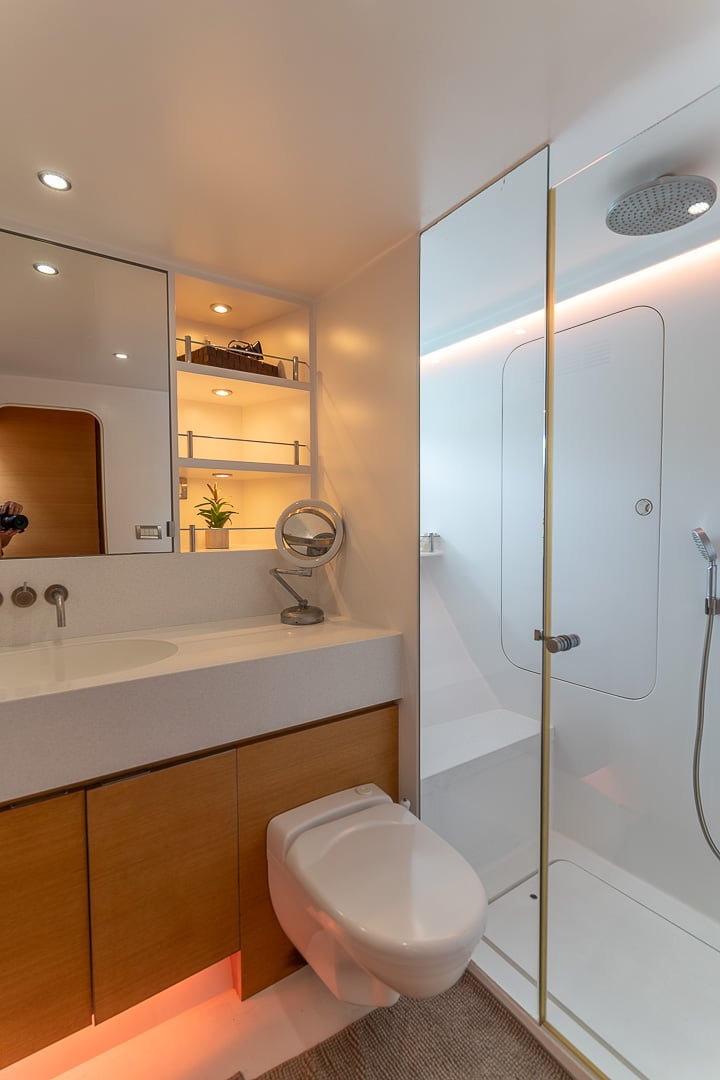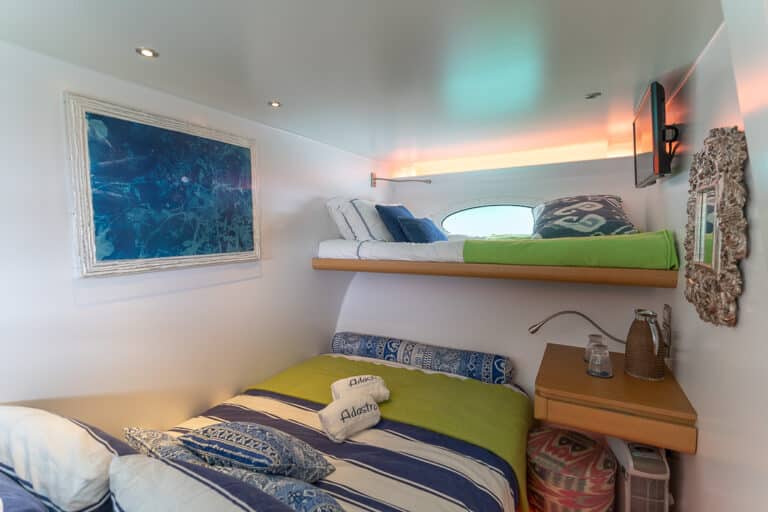 Outside, the ship's bow featured a padded lounging area, complete with designer beanbags, whilst the stern featured ample space for dining and relaxation.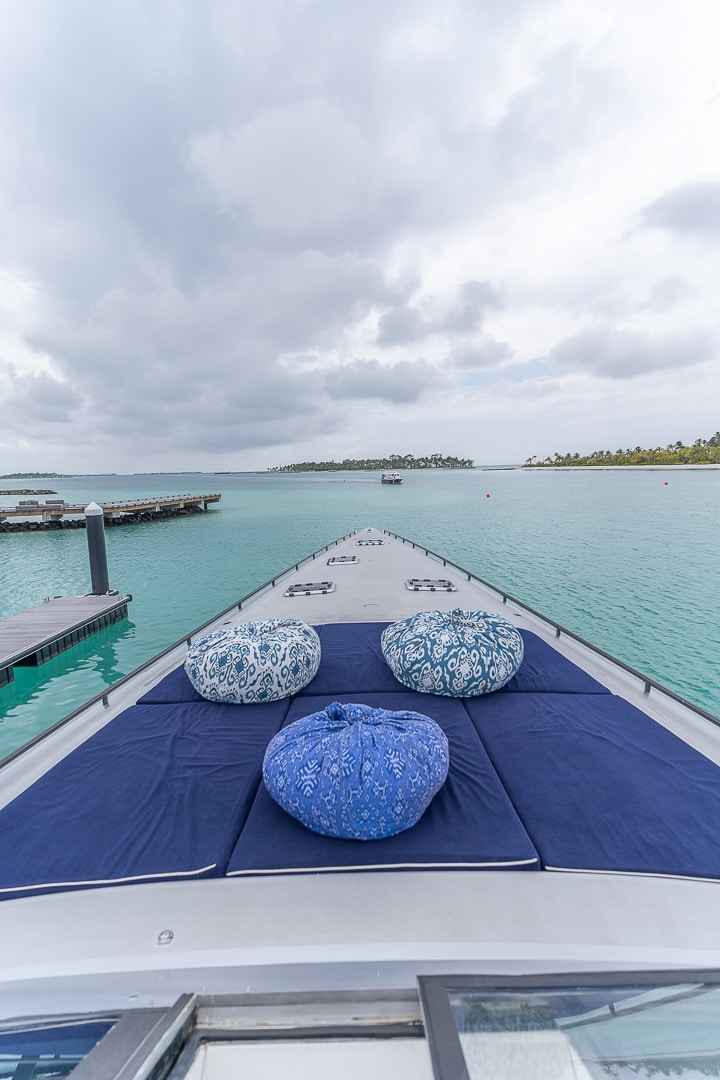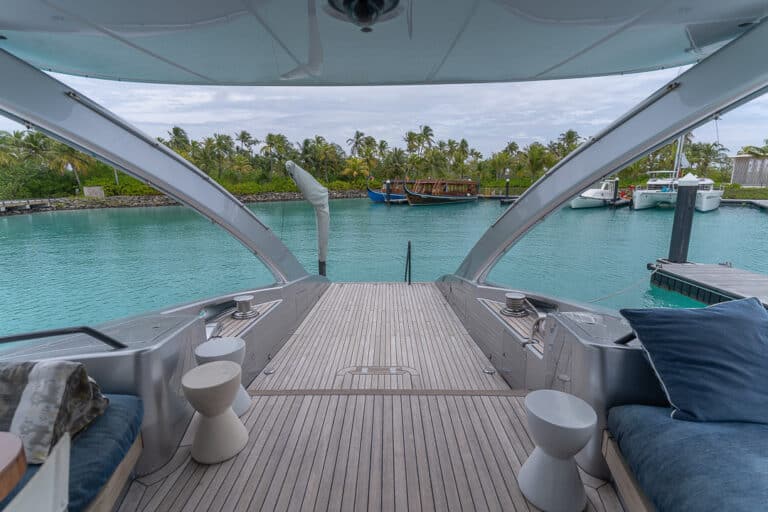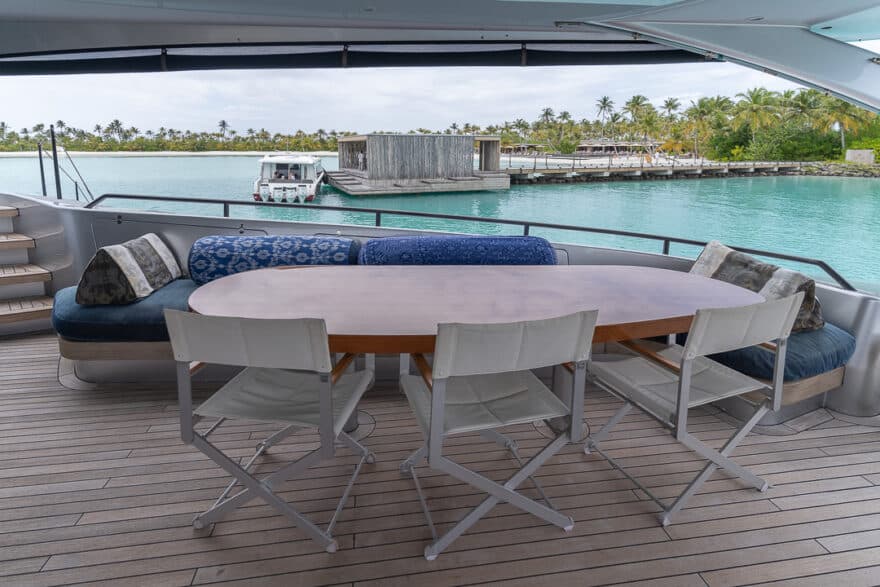 Sunset Dhoni Cruise
Our sunset cruise on a traditional dhoni was rather less luxurious.
Every other sunset cruise I've been on in the Maldives usually includes some canapés and a glass or two of champagne. Here though the crew just pointed to a crate of water on the floor and left us to it.
Still, the views were fantastic, with a double rainbow emerging to bid us farewell on our final day in the Maldives.
There wasn't much of a sunset to speak of as the clouds rolled in but the clouds themselves were awesome and plenty of dolphins appeared around the dhoni too.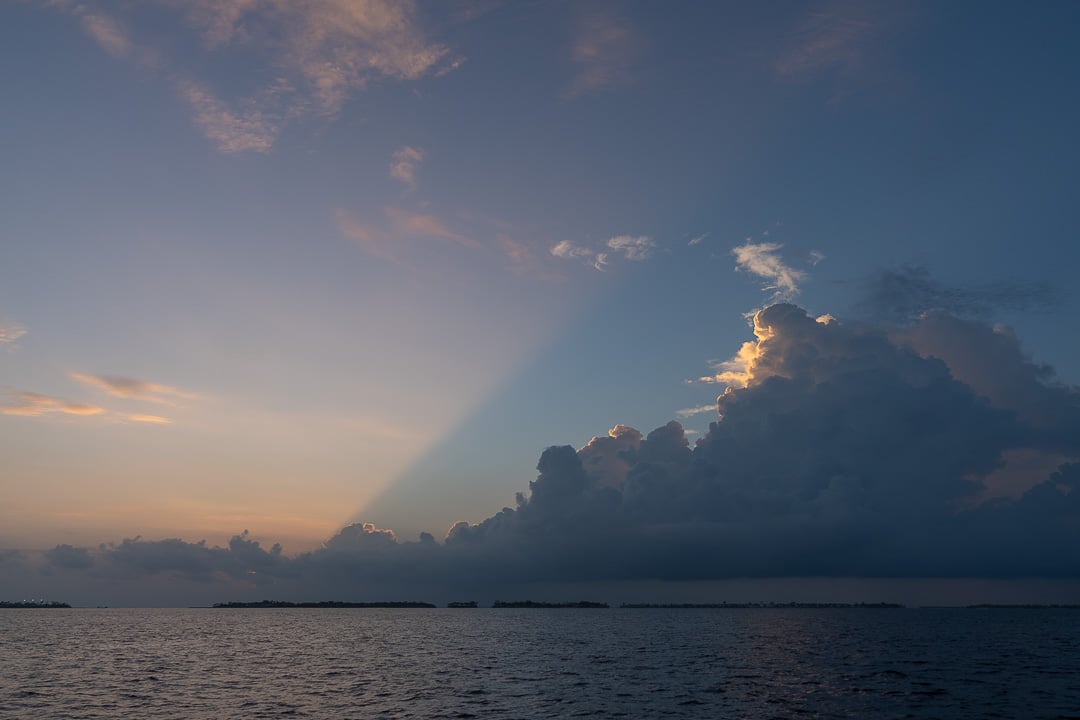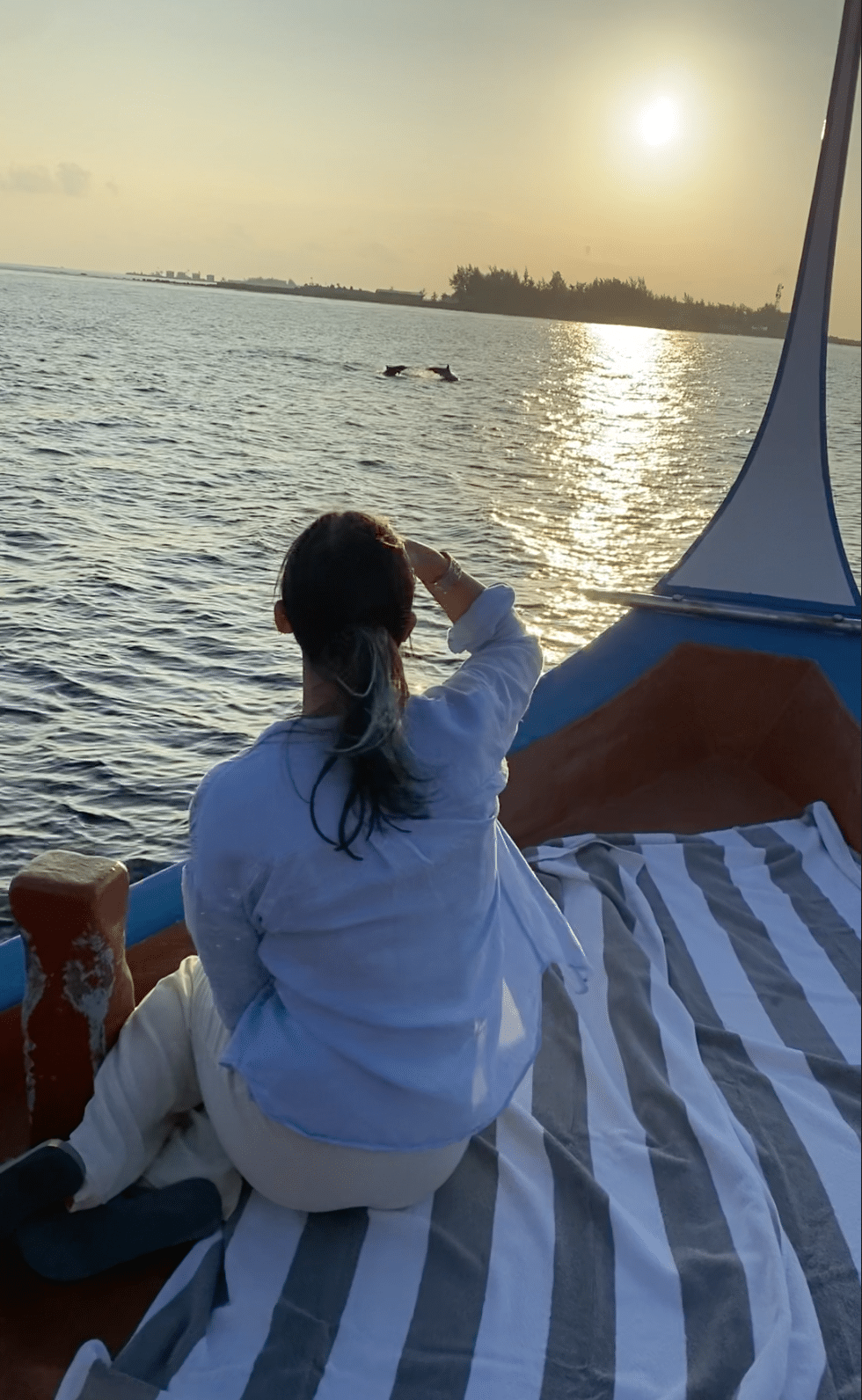 ---
Food and Drink
---
Full menus can be viewed by clicking through to each restaurant on the Patina Website
---
Patina is truly a resort of two halves:
Despite having made some incomprehensible design decisions, Patina also serves by far the best food of any resort in the Maldives.
I don't make that statement lightly. Once you're out of the room, enjoying the beautifully designed public spaces and eating some of the best food you've ever eaten, life honestly feels like it couldn't get much better.
Since we were located in the furthest villa from the main resort hub, it took us a while to get to breakfast in the morning!
We first had a walk along the pier until reaching the bicycle area on dry land….
We then made our way all around the bay…
Passing this very cool sculpture on the way (just visible at the bottom of the aerial image above).
Although we ended up having to walk thanks to the broken bikes and lack of reliable buggy service, buggies that passed us never stopped to offer a ride or even to say hello. This is something that we would have expected given what we've experienced in other resorts at this price point.
Since the island is completely artificial, there's no thick canopy overhead to protect you from the sun, like in natural resorts. By the time we'd reached breakfast each morning we'd usually worked up quite a sweat. Thankfully the breakfast was very much worth the walk!
Breakfast at Patina
Breakfast at Patina is tied for the best I've ever had anywhere in the world. I have a real soft spot for the overly elaborate and ornate Japanese breakfast at the Ritz Carlton Kyoto. But I realise that eating vast quantities of fish, served in reverential silence, isn't for everyone… at least not first thing in the morning.
Other than that, the breakfast at Patina is without question the best I've ever had. Certainly there's no buffet anywhere on Earth that comes even remotely close.
As we passed through the achingly stylish hotel lobby library, we caught sight of an initial buffet room. You could of course sit and have breakfast in the library if you so chose, or perhaps just indulge in a pre-breakfast espresso and pastry, while reading the morning paper.
This first salvo of buffet options included all manner of fresh fruits, with staff on hand to make fresh juices and barista style coffee too.
Even more fruit was available, pre-sliced, in fridges to the sides.
Another fridge contained numerous prepared juices and smoothies. Next to this was a toast station with six different types of pre-sliced bread on offer, alongside a full honeycomb (this is also the first time I've seen a resort in the Maldives make genuine cold drip coffee).
Elsewhere, the pastries were at the top level of anything I've sampled in any hotel and the enormous Cinnabon style bake made Kamara's eyes roll into the back of her head.
There was also an incredibly impressive selection of cheese on offer, together with twelve different types of relishes, pickles and other miscellaneous accoutrements.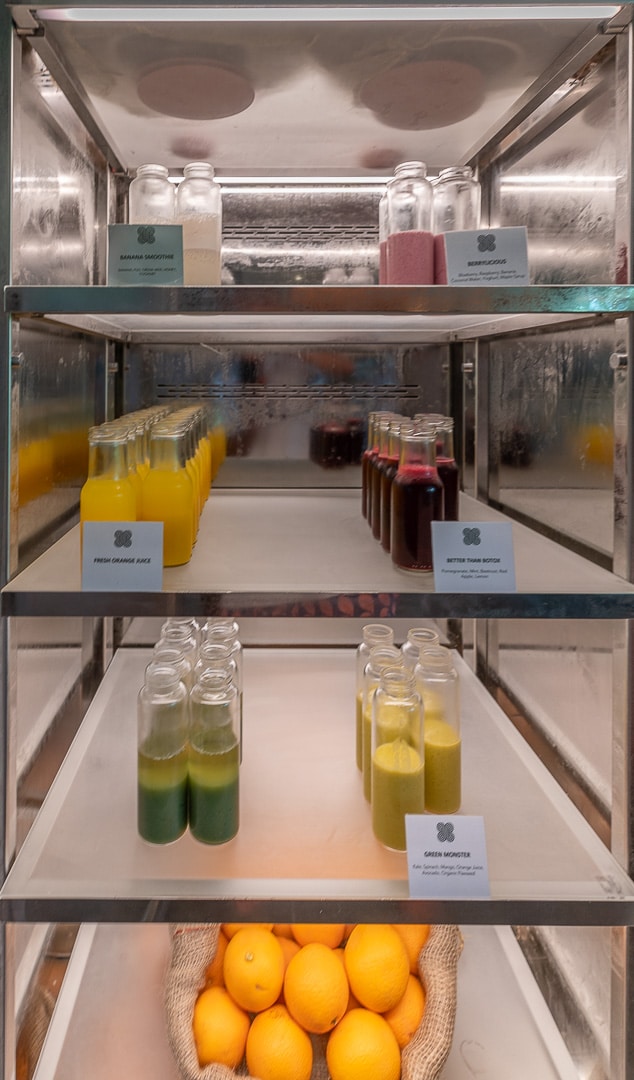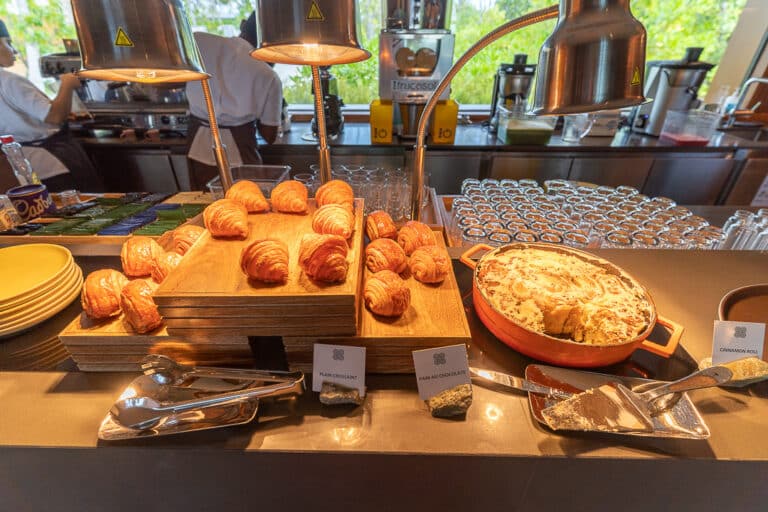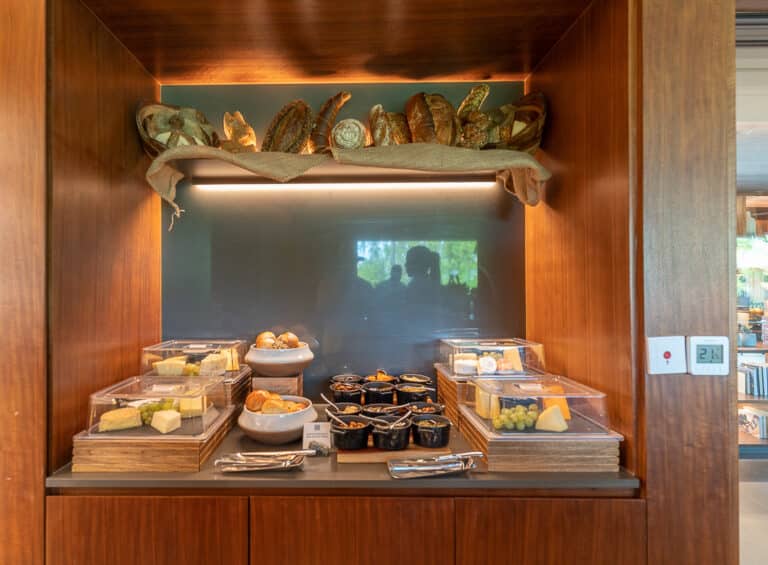 Continuing past this room we came upon the central restaurant area which sits immediately behind the main beach and pool at Patina.
The setting was remarkably beautiful, with all manner of wonderful looking pieces of furniture seamlessly integrated into garden areas. The front row of seating ran across the entire length of the dining area, which perfectly framed the view beyond.
This was the view from our favourite table. It felt like we were outdoors but the shade was complete, so no need to shuffle around throughout the meal as the sun moved. There were also almost no bugs to speak of, which isn't always the case when dining directly on the beach.
Service was extremely prompt with staff clearly very eager if slightly unpolished. What was great was seeing that they were really keen to engage with guests and develop their skills.
You could almost see the lightbulbs going off above their heads whenever we asked for things. Clearly they were learning and remembering to offer these exact things proactively in future.
Coffee and water were brought out extremely promptly and when Kamara asked for a strong iced cappuccino, she actually got one on the first go. (This almost never happens, generally she'll have to receive multiple iterations of a milkshake before finally receiving something acceptable.)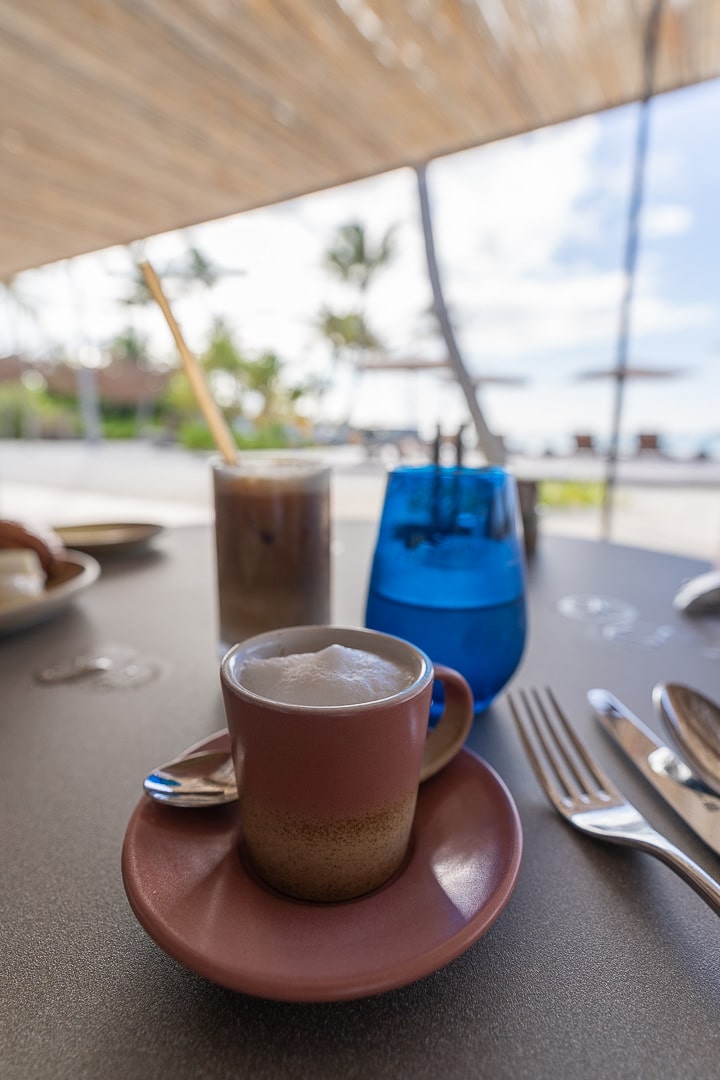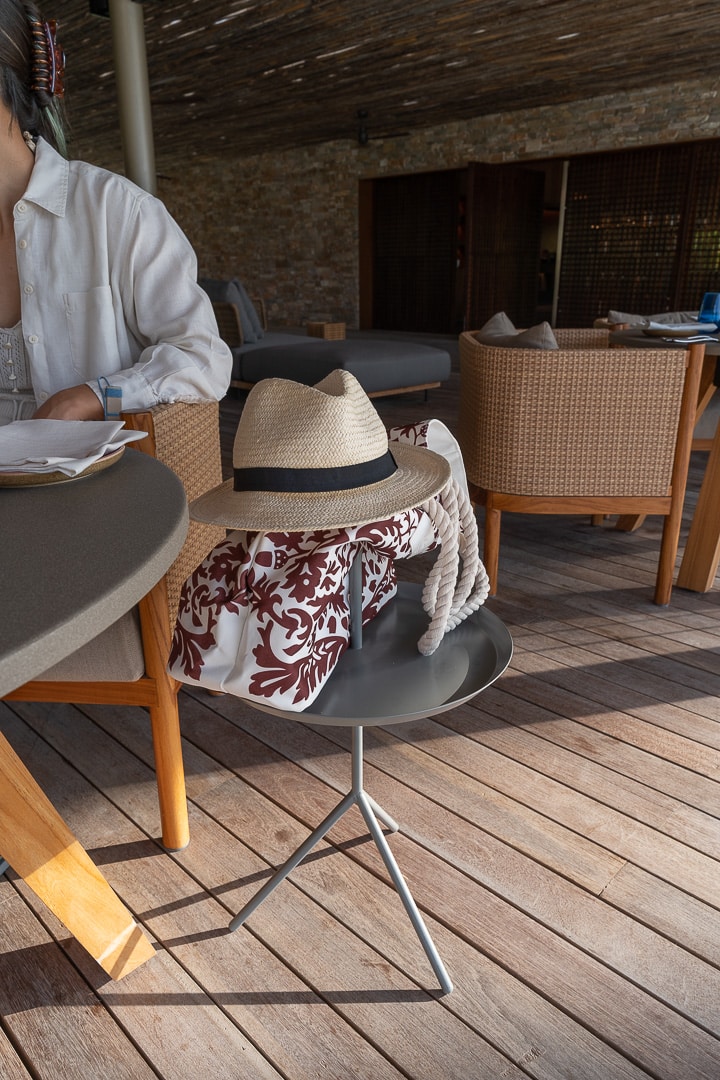 In fact all types of coffee were excellent here and were delivered exactly as ordered.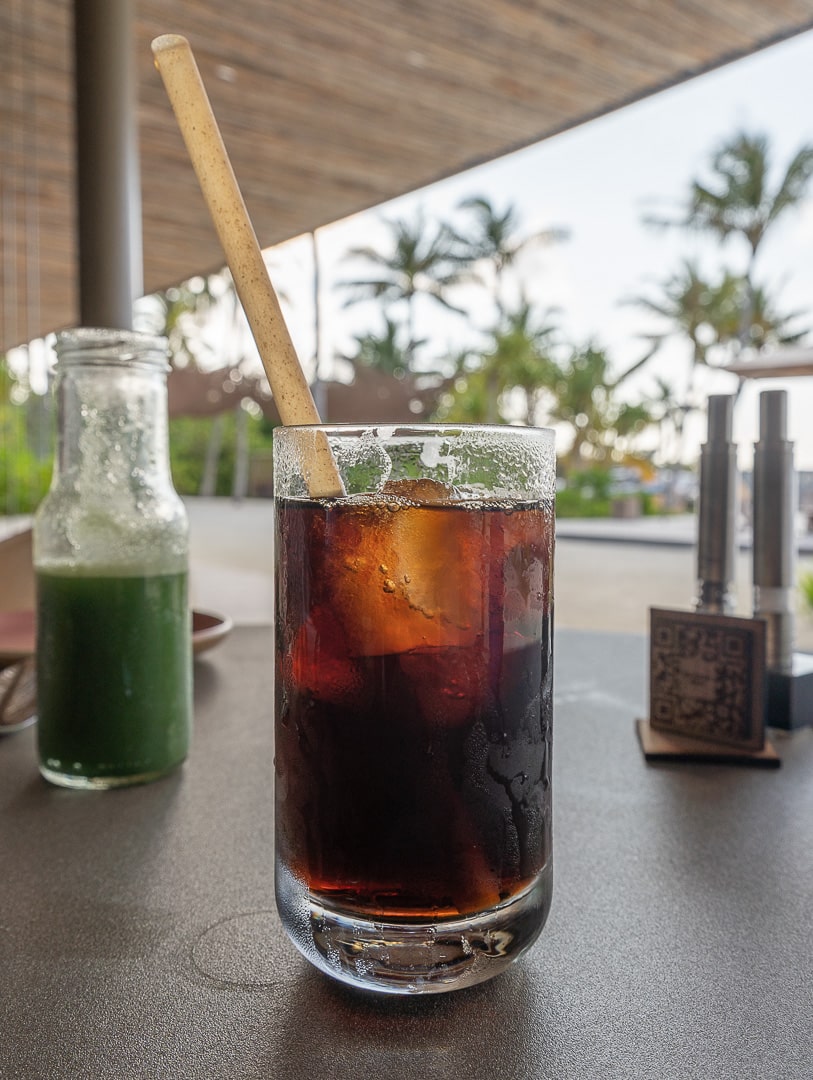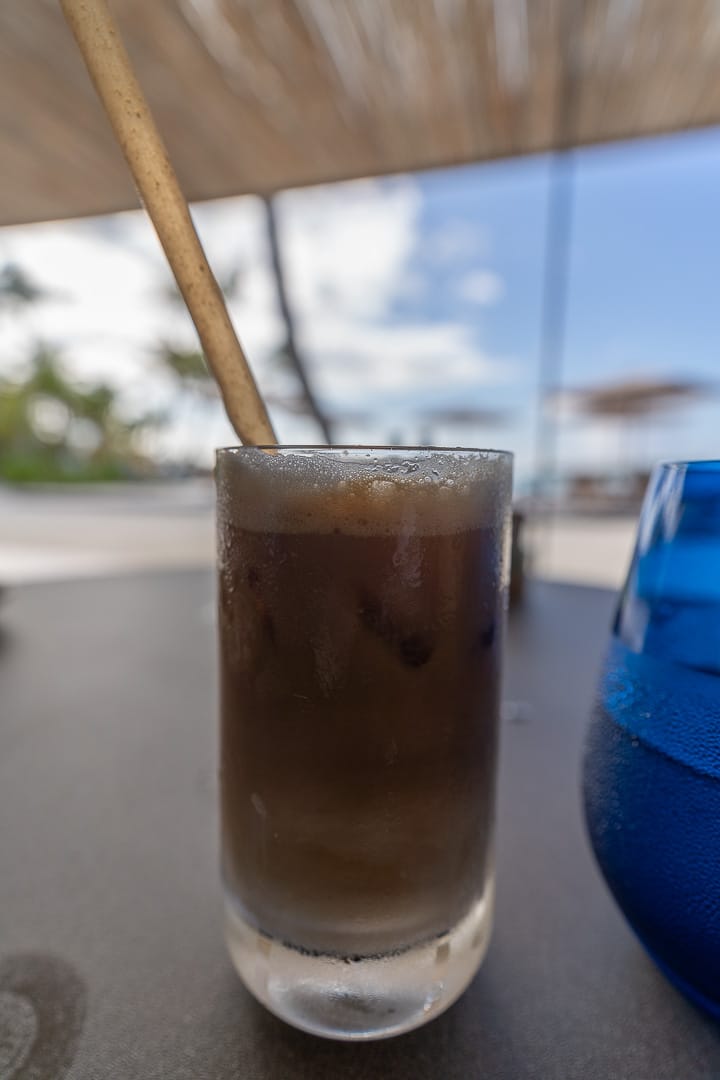 Despite the presence of the world's greatest buffet, there was also a decent selection of a la carte dishes on offer. Menus were presented in both QR code format (which sometimes worked) and printed menus (which always did).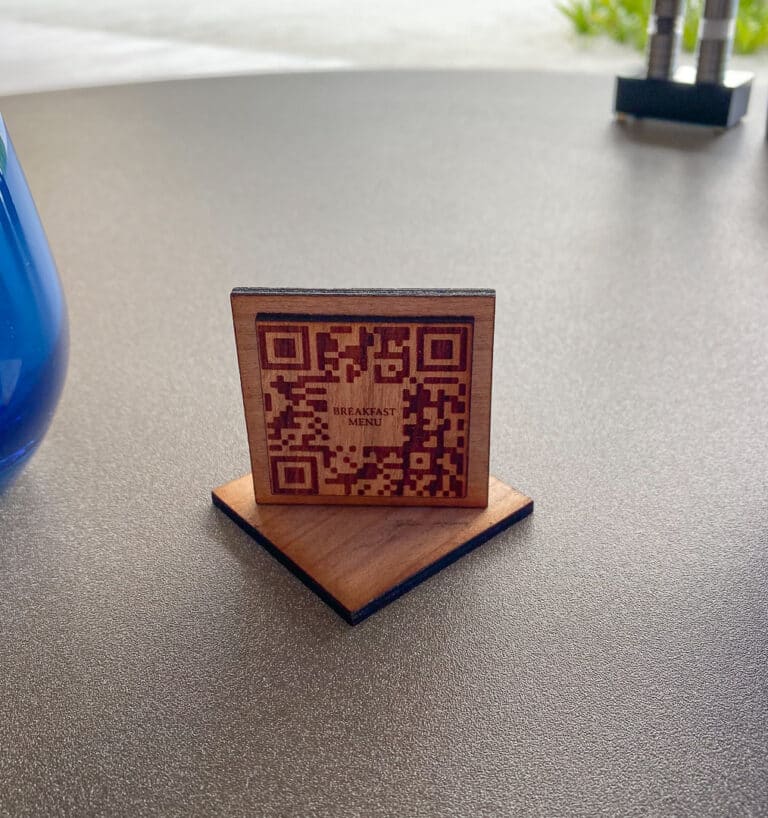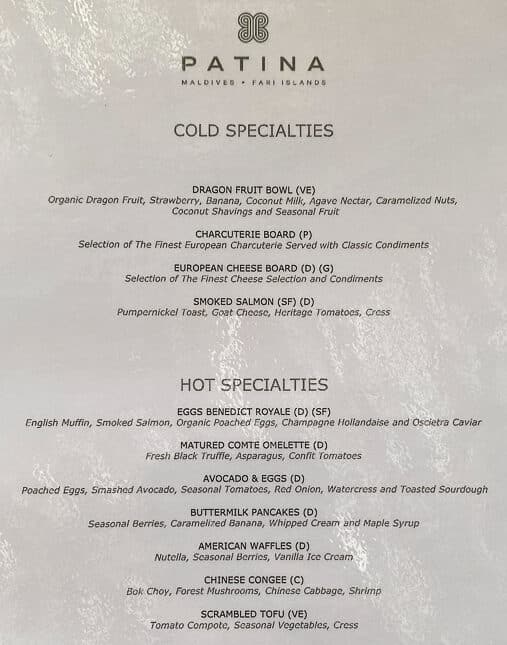 The only thing I ordered from here was the mature comte omelette with truffle, which was utterly spectacular. The head chef himself came over to deliver it and strike up a short conversation about the food at the resort in general. He was very friendly and seemed to be rightfully proud of the F&B here.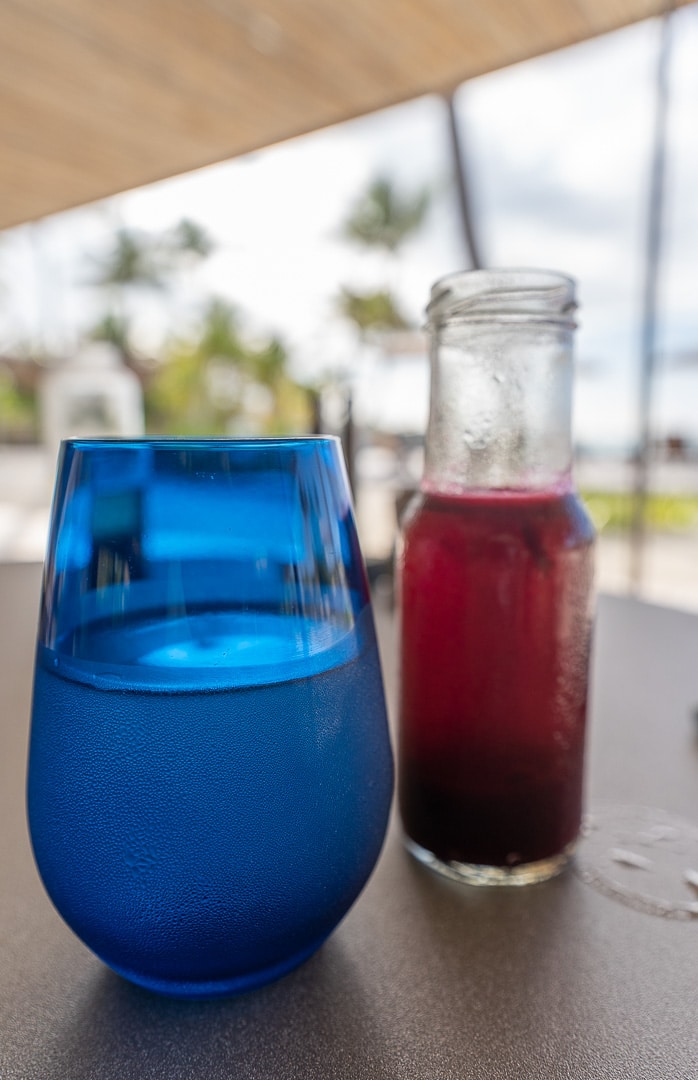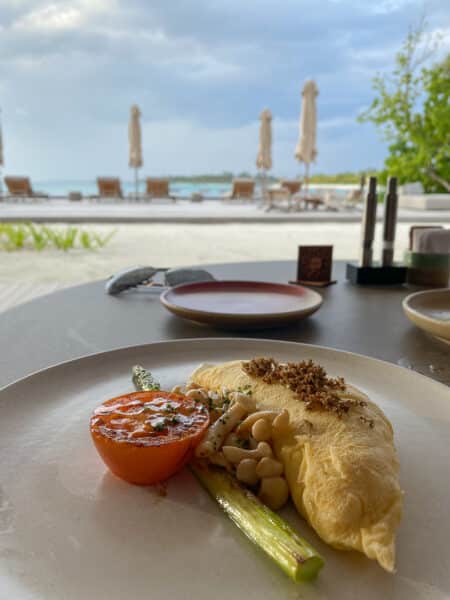 There were numerous different types of seating dotted around the main dining space, with each ostensibly belonging to the most proximate restaurant, housed in various pavilions around the edges.
In practice, guests could sit wherever they wanted and order from any of the nearby restaurants throughout the day.
At breakfast time, each restaurant pavilion was host to more magnificent buffet stations.
The most impressive interior definitely belonged to the vegetarian restaurant: ROOTS. This looked like the kind of dining room you'd expect at a trendy new restaurant in Manhattan, not in an island in the middle of the Indian Ocean.
The centrepiece buffet table here was beautifully laid out. Unquestionably the most alluring buffet display I've ever seen.
The ROOTS spread focused on Western dishes, with plenty of items from the bakery, in addition to cereals and fruit salads. At the back of the room was a selection of hot dishes, breakfast meats and an egg station.
The next pavilion along was home to Wok Society and offered a vast selection of Asian breakfast dishes.
The quality level was off the charts, even something simple like garlic fried rice was topped with slivers of nori and and dried garlic chips.
I also loved how we were given free rein to grab whichever designer tableware we liked the look of, rather than being limited to regular plates.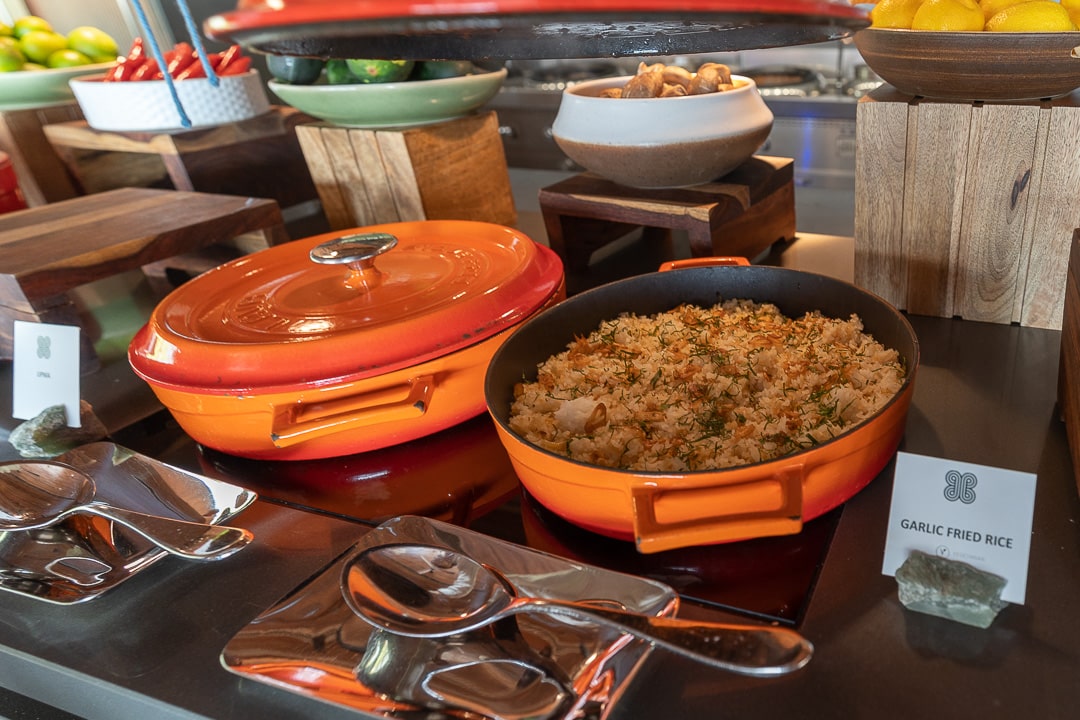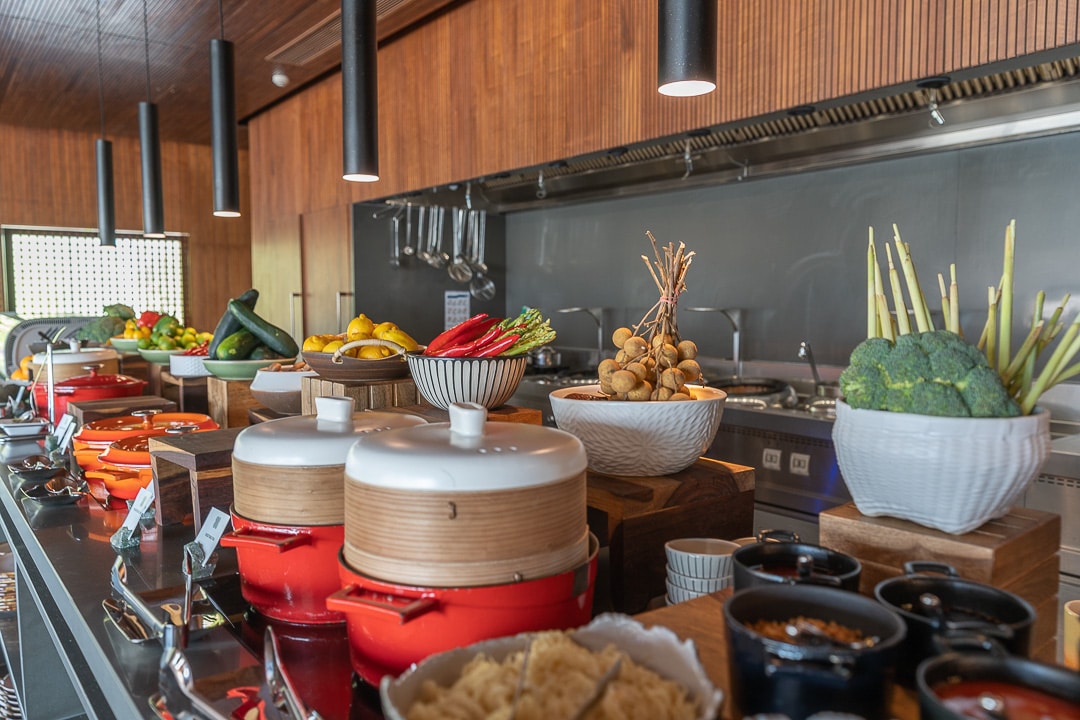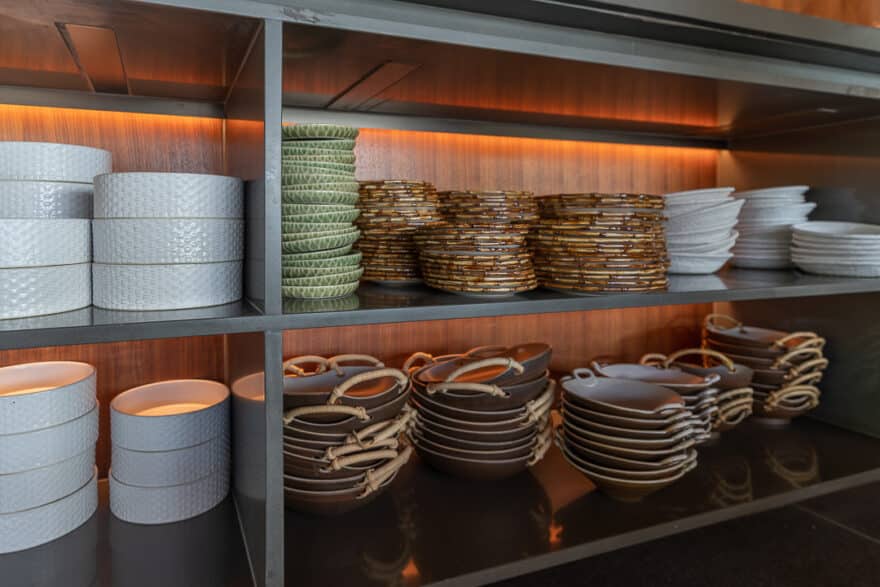 The chef here was super friendly and keen to talk about South Asian cuisine. He was particularly excited when he learned of Kamara's love of puri bhaji and my fondness for dosas.
Unfortunately though, my dosa lacked the usual presentational flair that you'd expect from this dish. Rather than a gigantic and crispy scroll (like at Amanbagh), I received something that looked like a squashed arepa. The sambal was good though.
Lunch at Wok Society
We originally considered having lunch at Veli beach club on our first afternoon but quickly decided against this as the only respite from the heat was under the fans at the bar (and it was still approximately the same temperature as a fan assisted oven).
Instead we quickly ran back to Wok Society, a few yards away, for a blast of icy cold air conditioning.
Ou server brought over a selection of QR codes for us to scan and told us not to worry about ordering from a specific one. (Scan these with your mobile to see the latest menus.)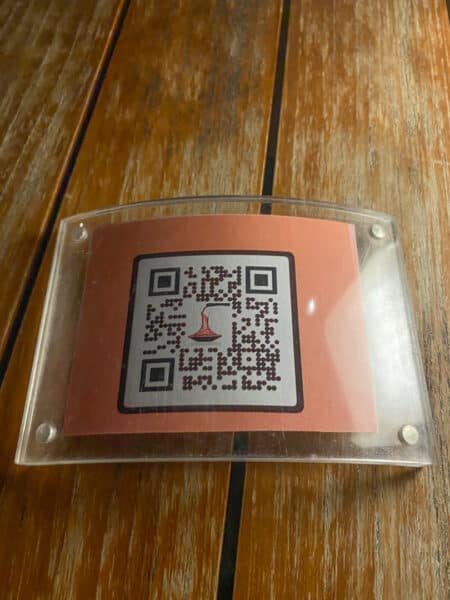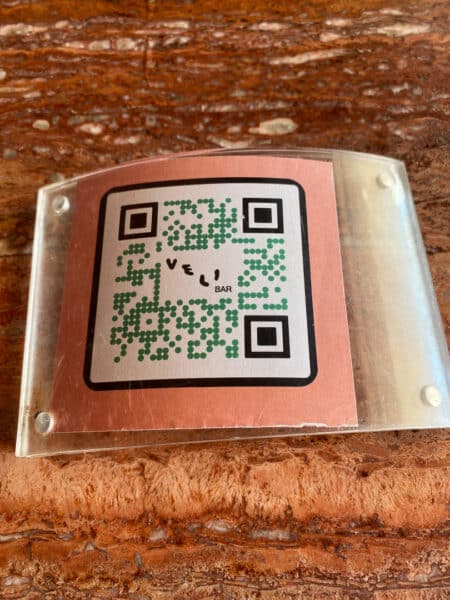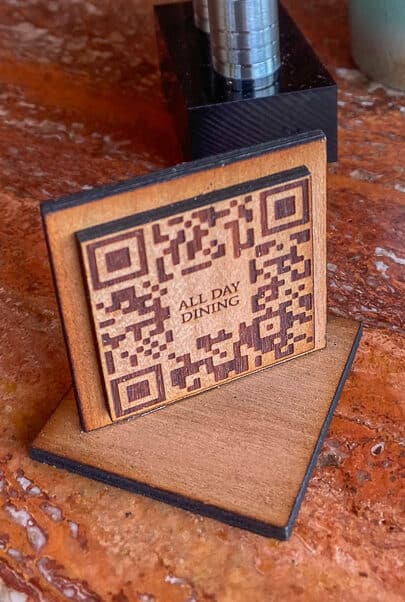 The first thing we did was order coconuts in a bid to rehydrate after our brief trip to Veli Bar. We also ordered a truly fantastic salmon tartare which was brought out very quickly as we decided on the rest of our food.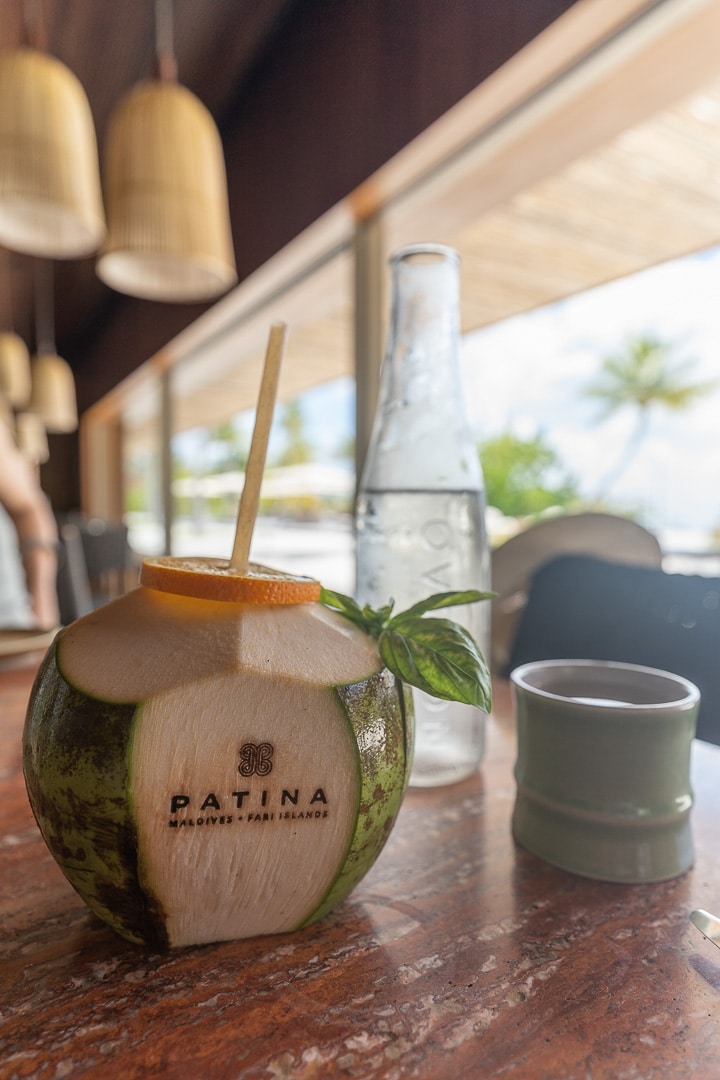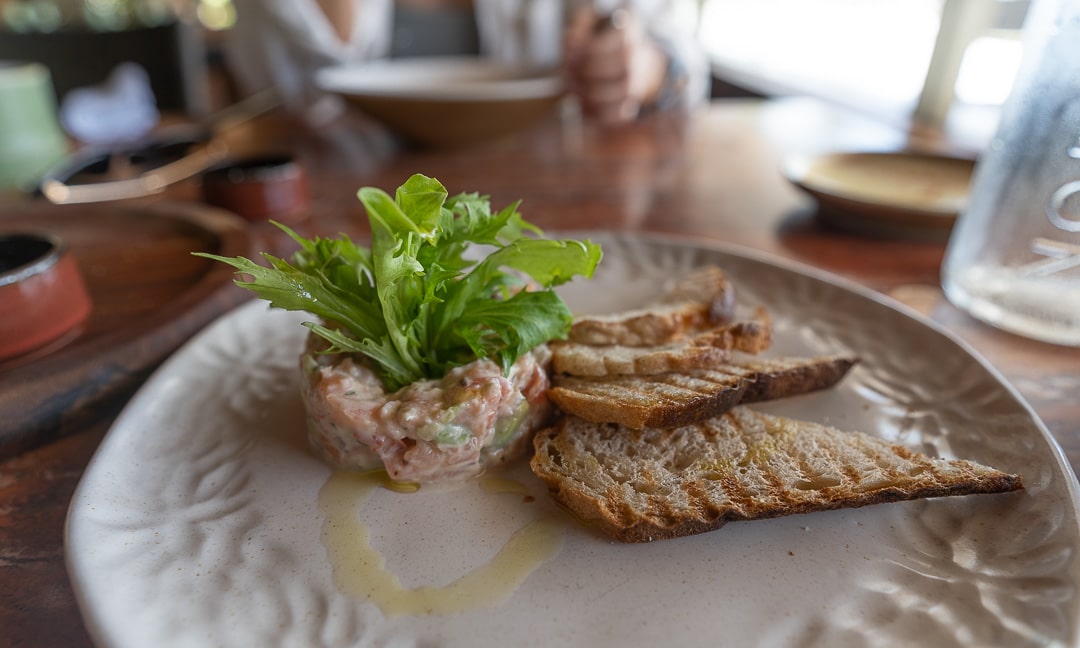 For main courses we decided to split the grilled prawns, which were excellent, if a little unexciting.
We also ordered a truffle and egg tagliatelle which was utterly incredible. Seriously my mouth is watering as I type this and remember how good that pasta was. There's no faulting the generosity with the freshly shaved truffles either!
Fari Beach Club Restaurant
Fari Beach Club was one place in Fari Marina Village where you could always get a table, no matter what. The menu is overseen by 2 Michelin star chef Nick Bril and somehow manages to serve food which is unpretentious, delicious and good value for money…in the Maldives!
The menu was identical for both lunch and dinner and we ended up coming back multiple times.
Patina appear to have disabled the QR code menu but you can find a sample menu here: Fari Beach Club_MENU (PDF)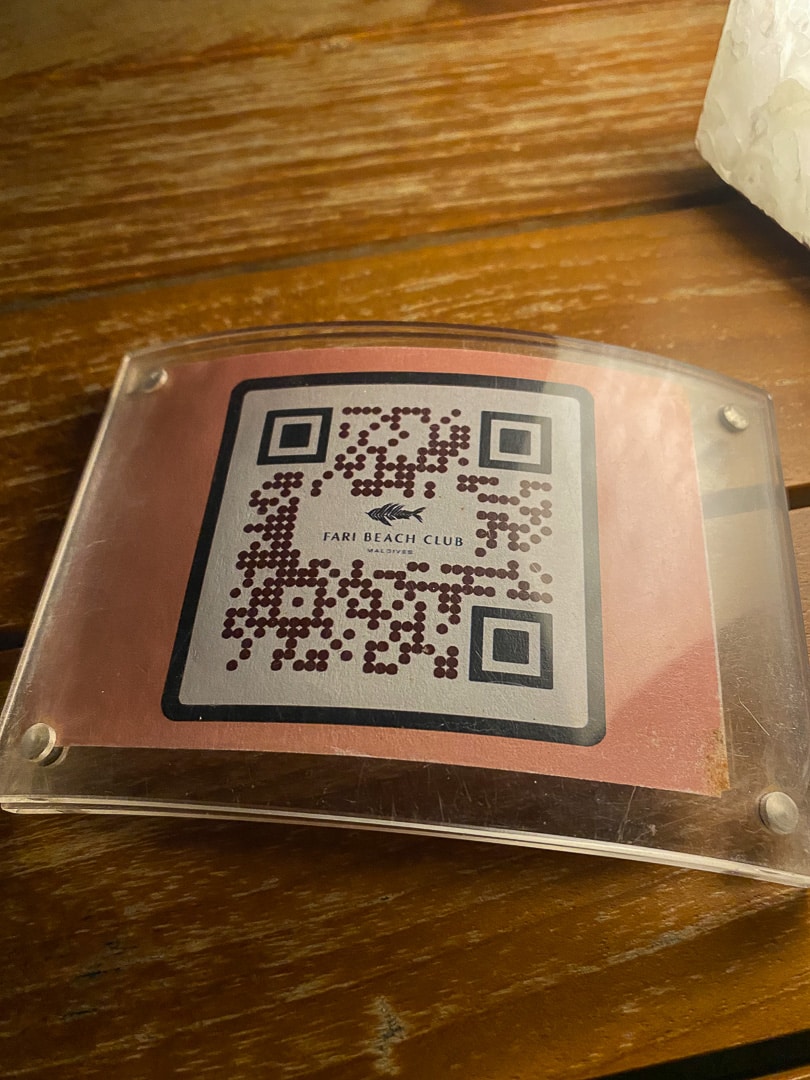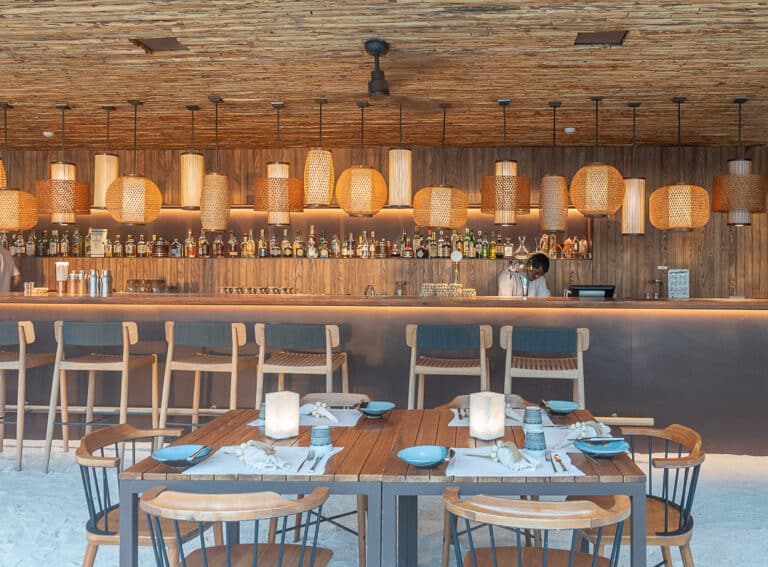 Every meal here began with freshly baked flatbreads and a hummus style dip with freshly sprouted mung beans that was absolutely amazing.
Alongside these came one of the most incredible freshly baked breads I've ever eaten, served with two different types of butter.
My go-to dish was the sashimi selection of dry aged Maldivian fish served with soba noodles.
It was genuinely up there with the best sashimi I've ever had, something I was more than happy to pay $55++ for.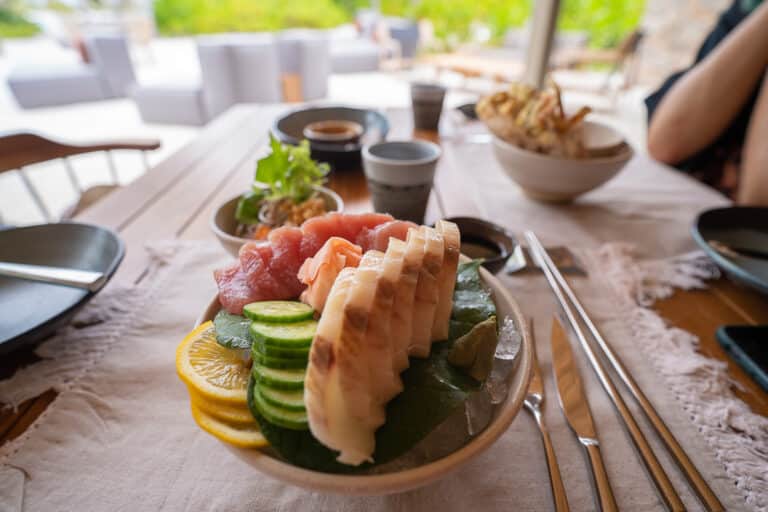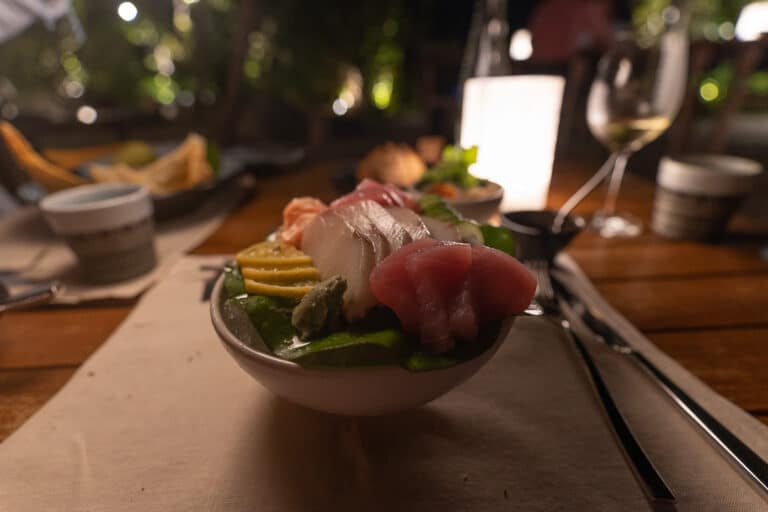 Another amazing raw seafood dish was the ceviche of Maldivian job fish with palm hearts, avocado, yellow peppers and mezcal granita. So, so good.
The soft shell crabs were legitimately as large as a dressed Cornish crab in the UK. I would have preferred a slightly thinner batter but the flavour was superb and there was no trace of residual grease.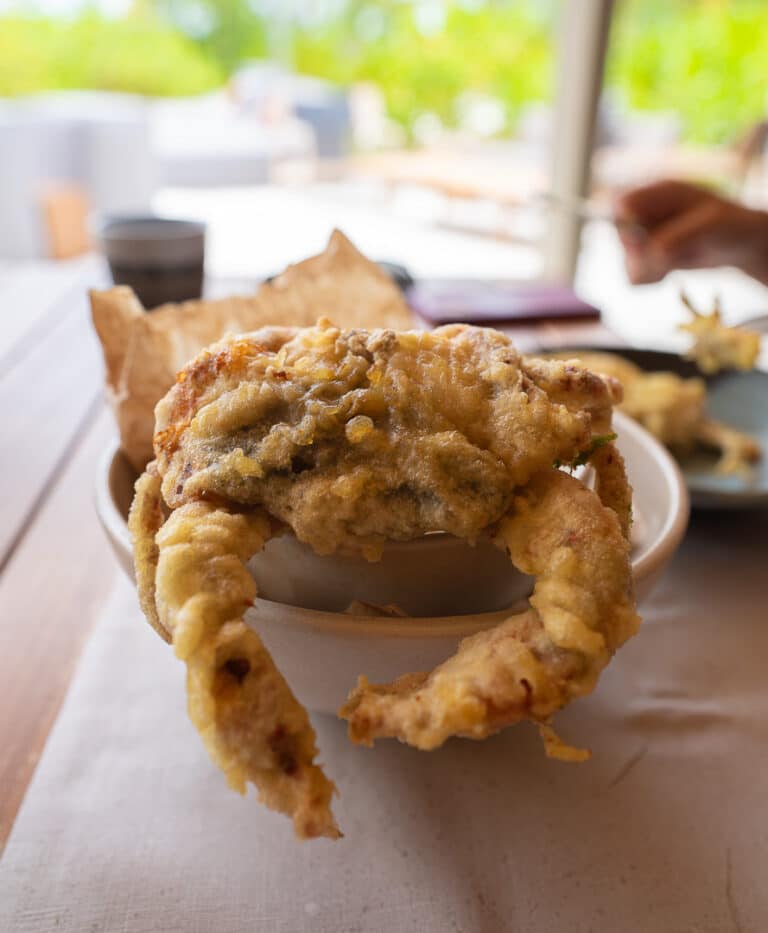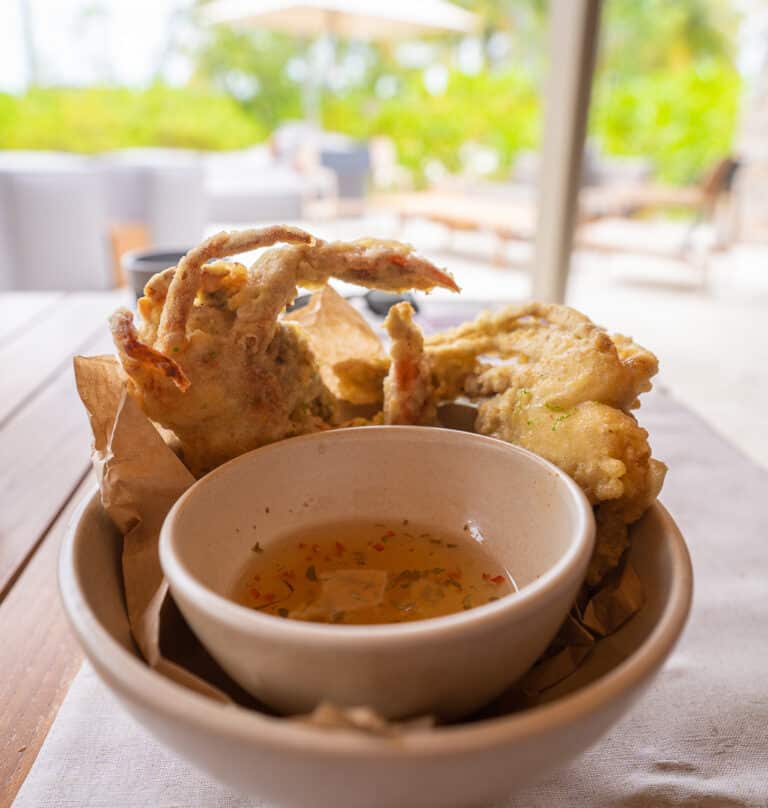 I can't even remember what these two dishes were but I can tell you that they were absolutely delicious.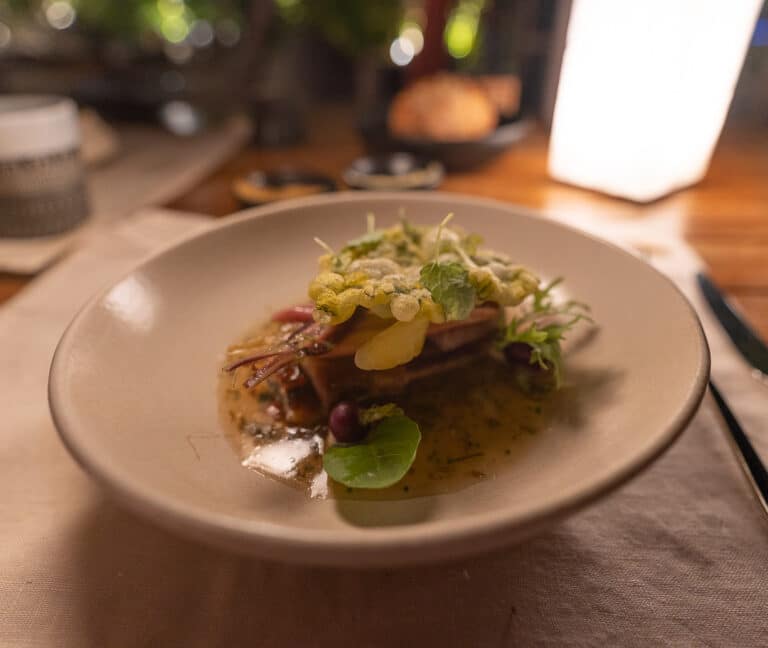 Kamara and I agreed that this Lobster pasta, prepared table-side with a half lobster, may well be the best pasta dish either of us has ever eaten.
The grilled prawns, each almost a foot long, were magnificent too.
The only slight disappointment was the wagyu burger, which was more expensive than the sashimi but nowhere near as good. It was a decent burger but nothing worth justifying the price.
Food Trucks
A variety of food trucks were set up, the pink one was called TukTuk and offered complimentary gelato all afternoon long.
The grey one was called Good Burger and never seemed to have any customers, or indeed staff. Perhaps it was an art installation, making a postmodern commenting on the effect of beef consumption on rising sea levels.
Another food truck belonging to the Ritz Carlton was located at the far end of the Marina Village, this was called Tum Tum and served an eclectic range of dishes from across Asia.
Arabesque
Another restaurant belonging to the Ritz Carlton, which we never tried. This offered Lebanese and Indian dishes and many guests during our stay at the Ritz commented that this was their favourite Ritz restuarant.
Dinner at Helios
Helios was our first dinner during our stay and honestly I think it was a poor representation of the hotel as a whole. Helios is located away from all the other restaurants, in a sleepy little beach close to Bird Island.
As such, it didn't have much ambiance and the food was also the worst out of all the restaurants we ate in at Patina. Only one or two other tables were occupied and staff seemed to be a bit bored and just chatting at the bar.
Kai the mixologist was very affable and came over to introduce himself and explain the drinks menu. Most drinks featured various herbs and flowers which had been grown on the island.
Together with our drinks we were offered freshly baked bread and olive tapenade, to enjoy as we perused the menu.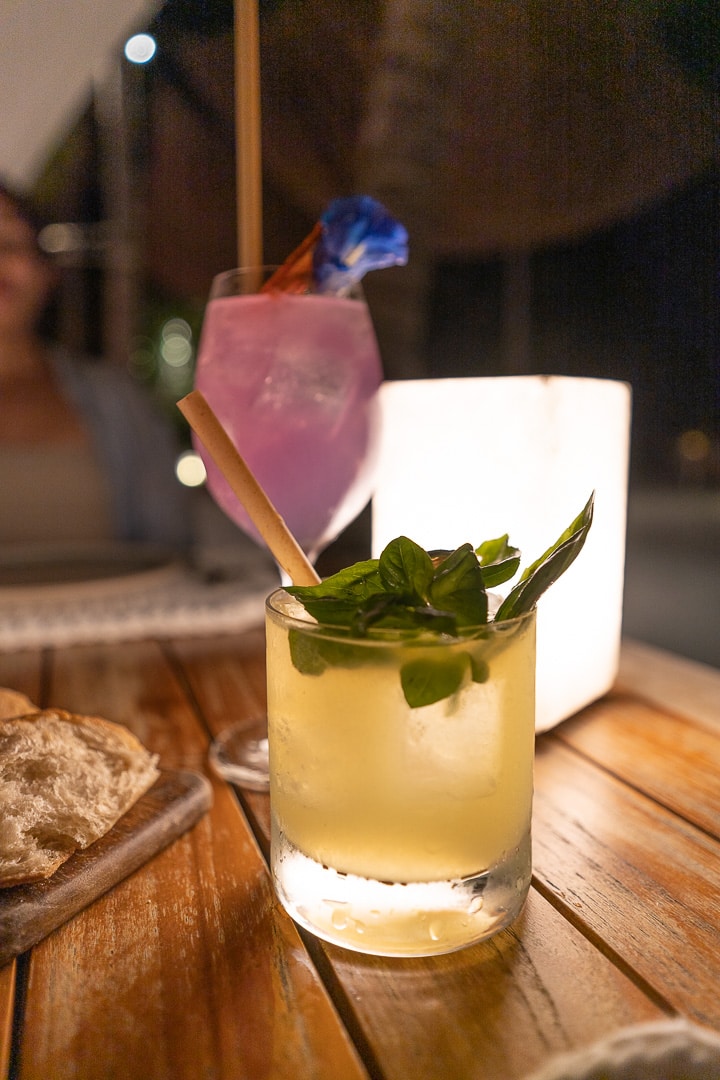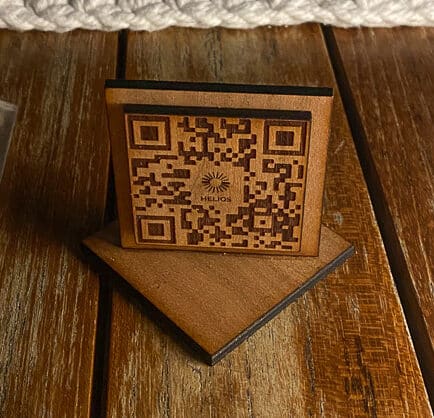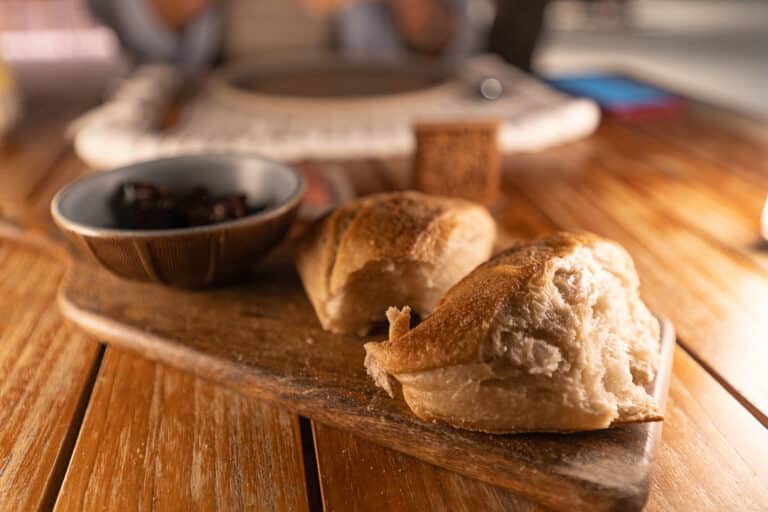 We opted to forego the full tasting menu and instead picked a few interesting sounding dishes. The mustard fermented beetroot with dill was delicious but the calamari were rubbery, with a thick batter that didn't stick to the squid.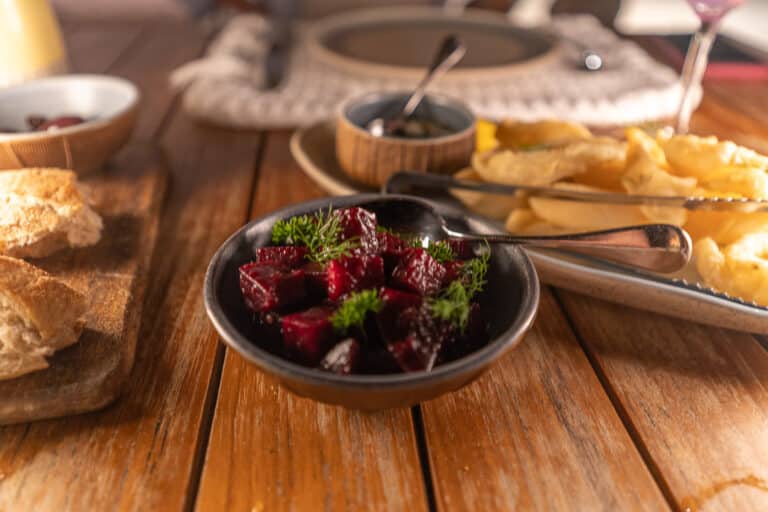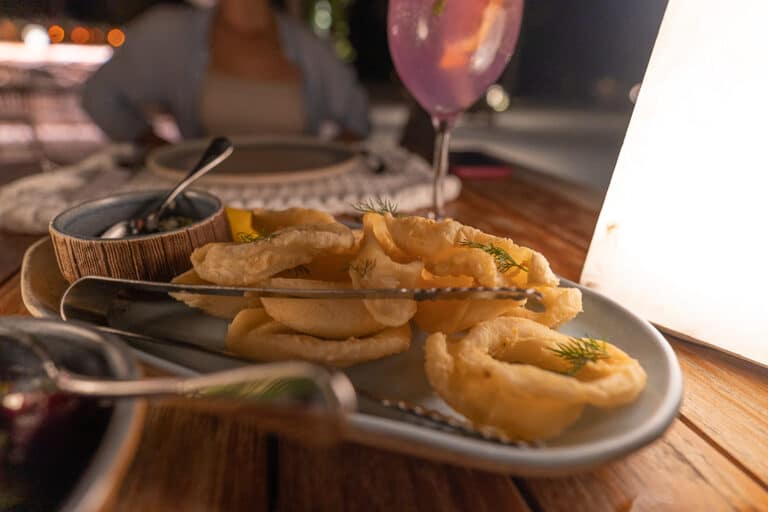 The mixed grill was fine but the fish was overcooked and the fact that the prawns were so hard to peel made me suspect that they perhaps weren't the freshest.
The vegetable selection also seemed to consist of whatever was left over in the fridge.
After the meal, we enjoyed a nightcap on one of the comfy sofas overlooking the beach.
Dinner at ROOTS
I'm not going to lie, my usual inclination would not be to go to a plant based restaurant. I'm the kind of person that wants to eat at least 150g of protein a day, I love steaks, I love BBQ and I love seafood.
But travel is supposed to open the mind and broaden one's horizons so I decided to wholeheartedly embrace our meal at ROOTS. If ever I was going to try something like this, where better than the resort that had been responsible for some of the best food I'd ever eaten?
Our meal began with a familiar (i.e. spectacular) bread, this time it was served with a vegan dip, which did not make me miss dairy at all.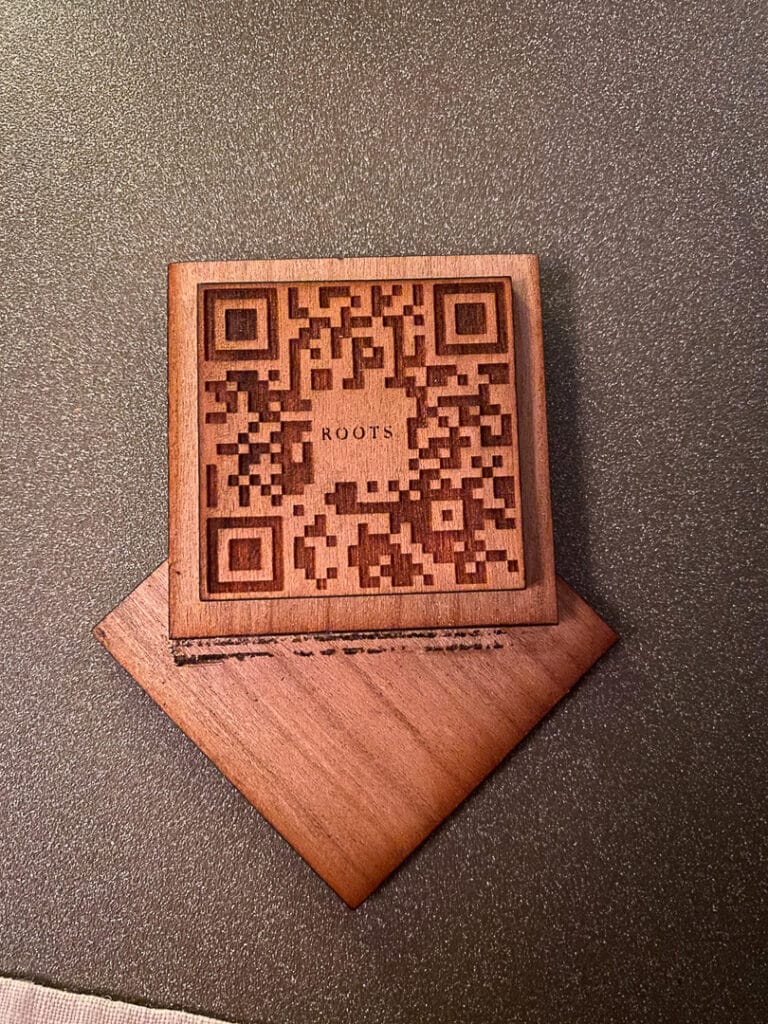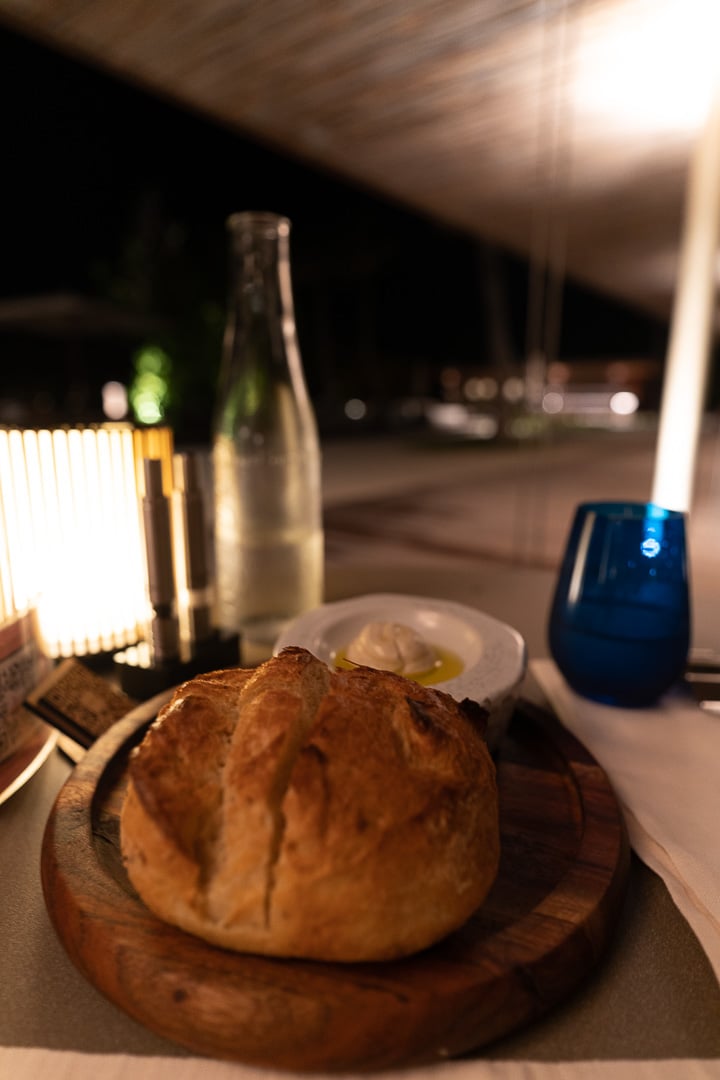 After this we moved onto the starters: Fresh summer rolls which were packed with flavour but would have been better with rice paper rather than being wrapped in even more veg.
We also split the textures of Jerusalem artichoke, which purportedly were truffle 'hinted' but would more accurately have been described as truffle homeopathic.
For main courses we tried the Butternut squash and the Celeriac. Both were beautifully presented and packed with flavour. However I couldn't help feeling that the meal lacked balance overall. Everything was a bit mushy and heavy and honestly I felt very full in the end.
I had been expecting a light meal but this ended up being anything but!
There's no question that there was great technique and inventiveness on display here but I couldn't help wishing for the simple pleasure of a slice of sashimi or a freshly grilled prawn, where no alchemy would be required to transform it into something else.
Brasa
I never managed to secure a reservation at Brasa, the resort's Patagonian restaurant. Given that this restaurant only seats 10 at the chef's counter, reservations have to be made weeks in advance.
Farine
I would have expected this to be a bakery given that farine is French for flour but in fact this is an air conditioned wine and cheese experience. It wasn't open during our stay.
Koën
I only know that this place exists because it's mentioned on the Patina website. It is a Nordic/Japanese fusion restaurant that is only open on Tuesdays and only serves a tasting menu. I have no idea where it was located and suspect that its existence may be a hoax.
Here is an official press image:
Cocktail hour 5-6pm
One very generous aspect of Patina's offering is that all guests are served complimentary champagne and cocktails, by the main pool, from 5-6pm every day.
Rather than being forced to move to an inconvenient location at an inconvenient time, the drinks were served poolside just before sunset. i.e. at a time and place that was considerate of guest preferences.
Not only that, the quality of food and drink was excellent.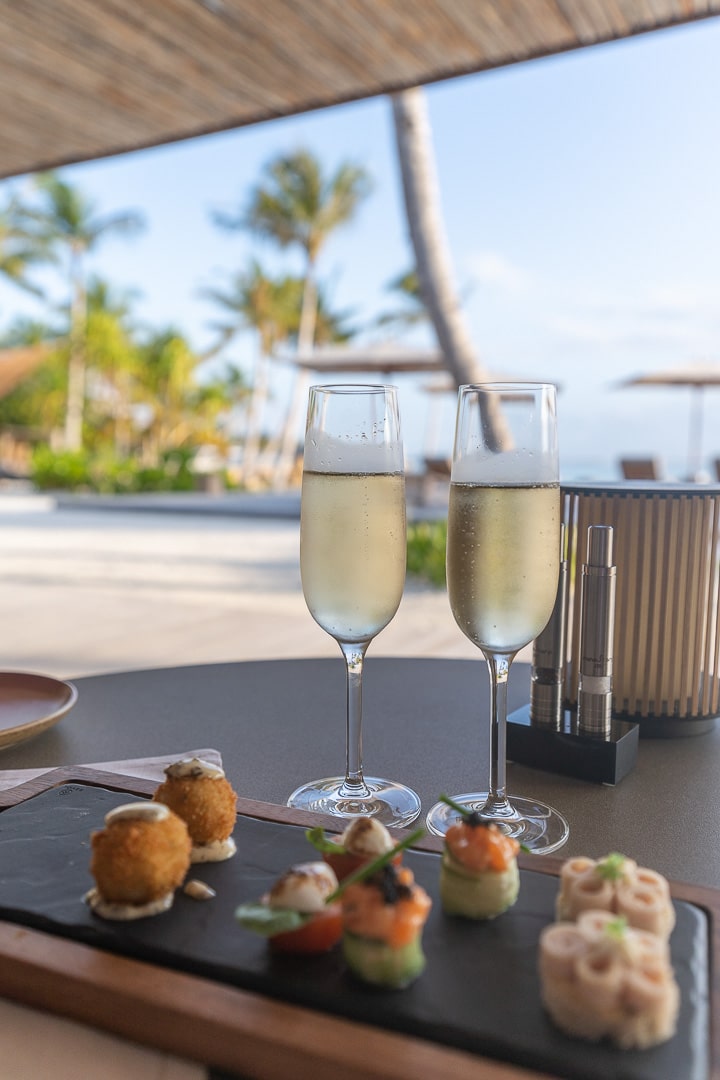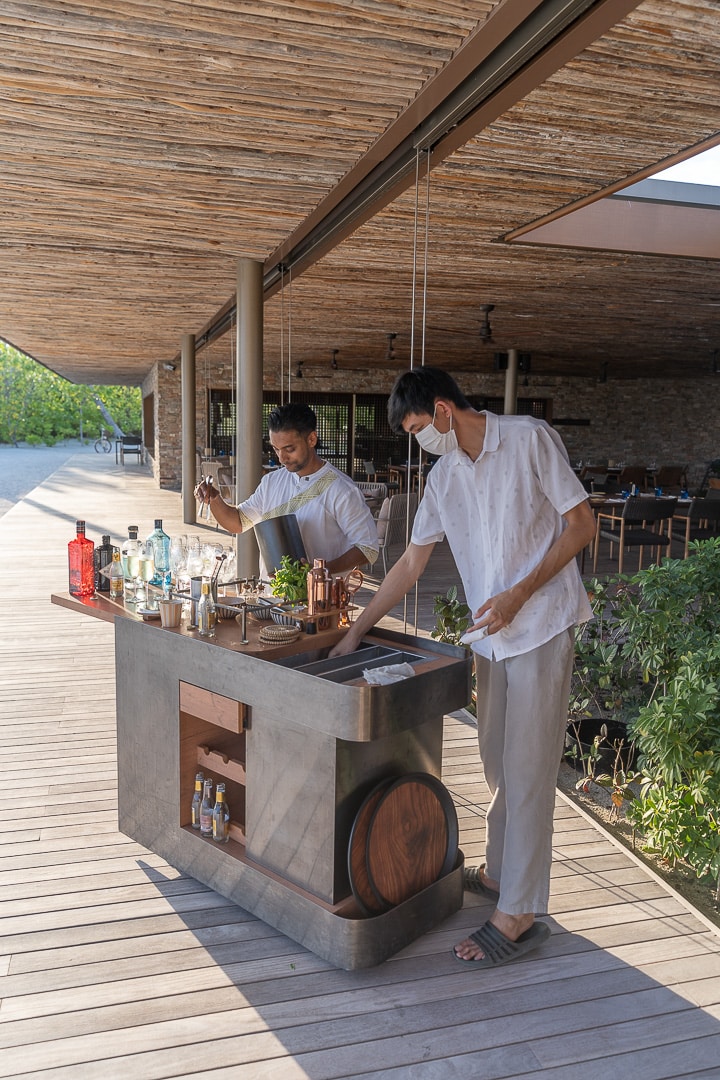 Delamotte champagne was served alongside premium spirits and some genuinely delicious and creative canapés.
---
Service
---
There are no two ways about it, the service here is not on a par with the top resorts in the Maldives. Competent service is one of those things that you don't always appreciate until it's missing, much like a goalkeeper in football.
Our butler was clearly overworked. He had 14 rooms to cover and seemed to be on the verge of a nervous breakdown at any moment. At times he appeared to be getting hazed by gangs of local staff who would take his buggy or find other ways to mess with him.
We ended up feeling so bad for him that we just made our own plans and avoided contacting him wherever possible.
After chatting with staff in the lobby lounge on our first morning, we realised that we were entitled to 5 items of complimentary pressing each. We also should have been given champagne as a welcome amenity (rather than just a set of empty flutes).
This was completely missed by our butler.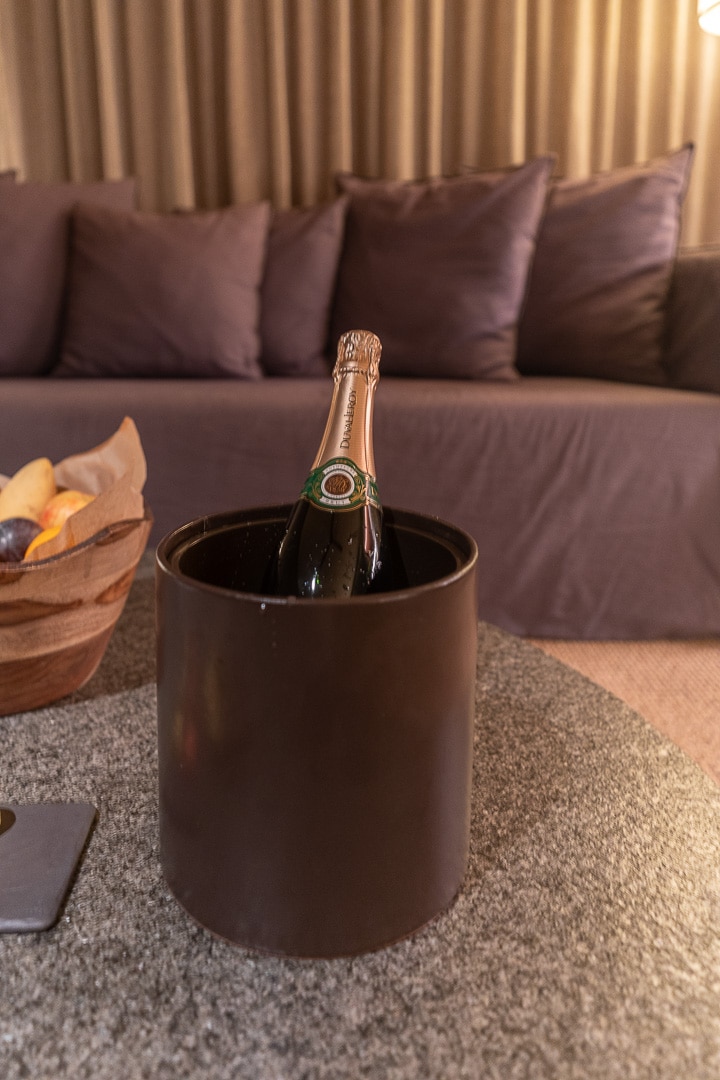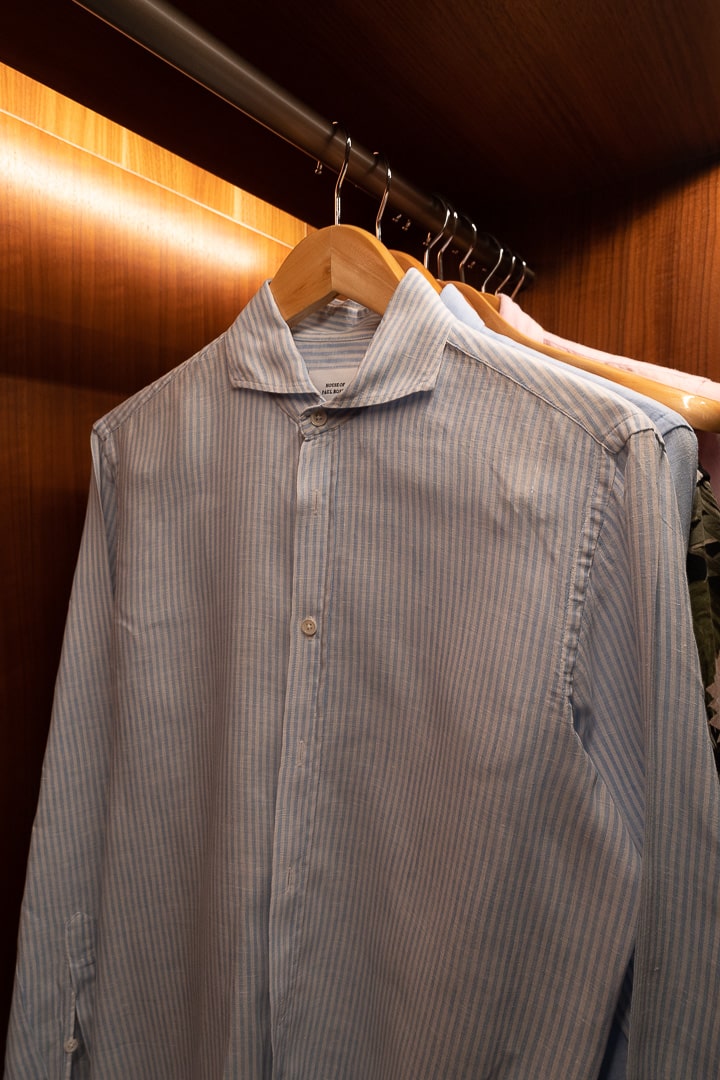 In the top resorts we would have expected the champagne to be delivered to our room, waiting for us on ice upon our return to the room. Here we again called reception, seeing that nothing had been delivered after our conversation. We were told to just grab champagne from the minibar. We asked if ice could be brought to our room to chill it. It never was.
Housekeeping was ok but the usual touches you'd expect weren't there. No Patina branded cable tidies or lens cloths, cables left hanging loosely, no linen cloths under our toiletries in the bathroom.
None of the basics of luxury hotel housekeeping were in place. The room was clean but that's it. Just the bare minimum.
The resort also asked us to fill out an extensive pre arrival questionnaire involving all kinds of details, including allergies and details of a special occasion.
We happened to be visiting on our 10th anniversary and there was zero acknowledgement of any kind. I'm also allergic to walnuts and stated this on the form…so of course we got walnuts in the welcome amenity.
One day we got a some 3D printed vitamins as a turndown gift and another day we got a printed cloth. On the middle day (our anniversary) we got nothing.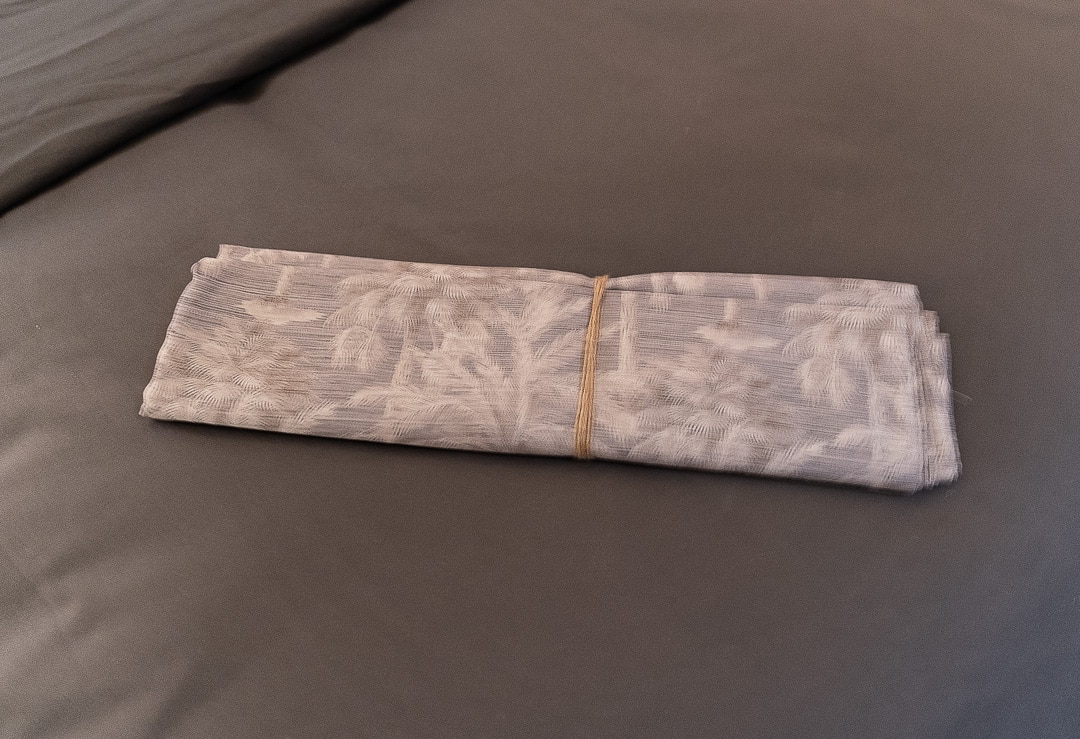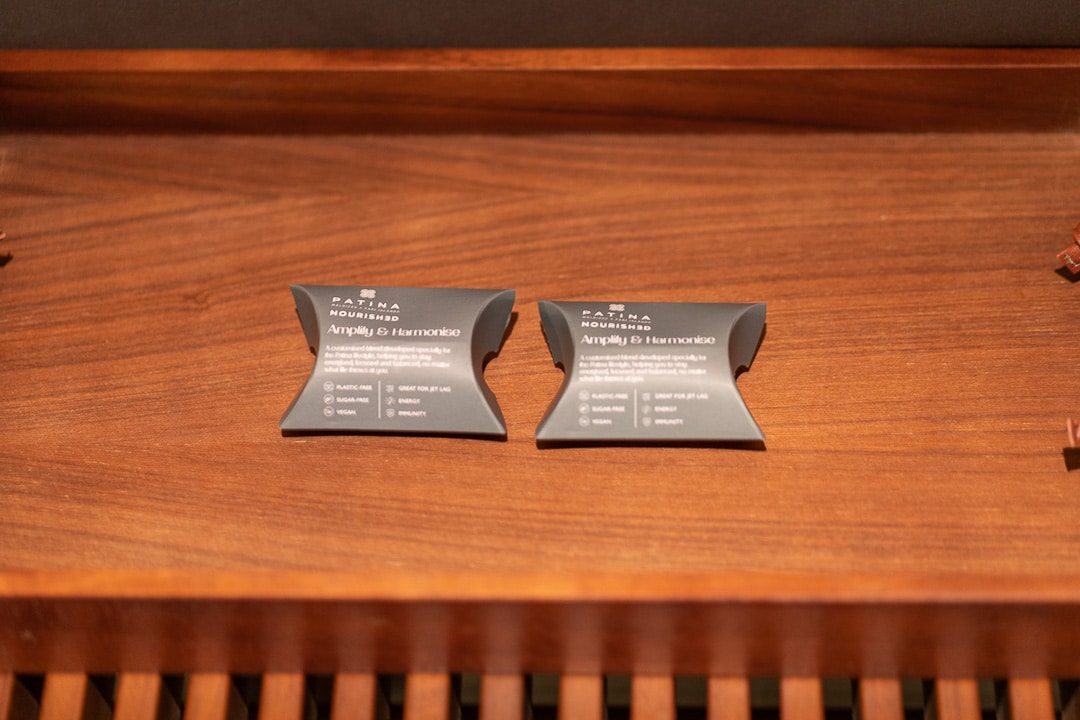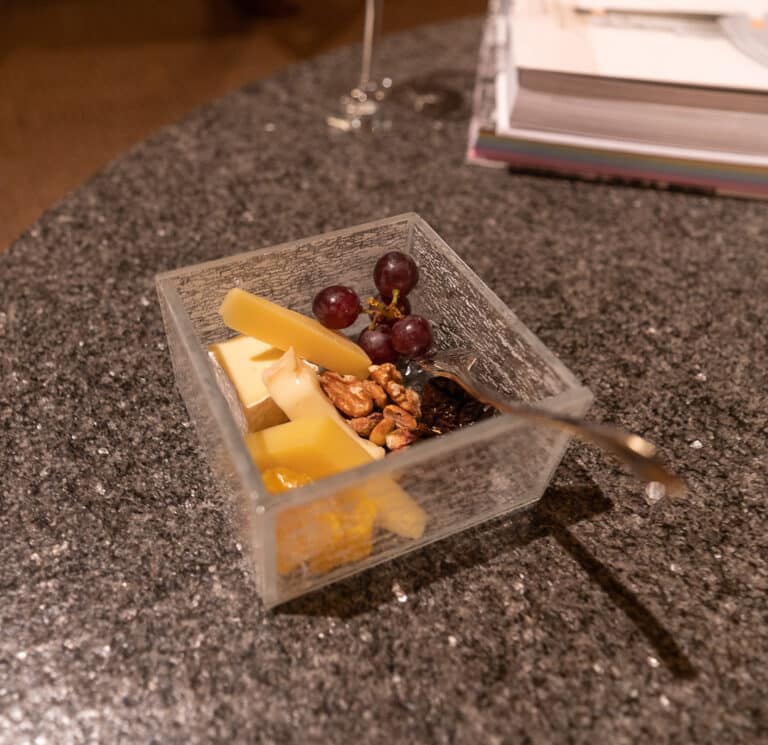 Bikes were run down and not fixed when we asked. Simple calls to housekeeping or our butler were either ignored or responded to hours later.
Staff were driving around on buggies at high speed and completely ignoring guests. When on the piers, we'd be stopping for them as they drove past, rather than the other way around.
If only one or two of these things had happened, you'd put it down to teething issues at a new resort.
Honestly though, much like the ergonomics of the rooms, it seems like the entire resort has been designed for Instagram first and foremost with almost no consideration for the user experience.
---
Conclusion
---
Basics Checklist
☑︎ Power sockets near the bed
☑︎ Easy to understand light switches
☑︎ Coffee machine
X Separate shower and bath
(I'm giving this a fail because the bathtub outdoors was useless)
☑︎ Blackout blinds
☑︎ Stable, fast and free Wifi
☑︎ Feather pillows
– Quiet and powerful aircon
(this is not quite a pass at the AC really couldn't handle the hours of 2-6pm)
Patina Maldives is a beautiful looking resort with some of the best food I've ever eaten anywhere. Most of the staff are very friendly and the snorkelling was infinitely better than I had been expecting, given that this is a man made island.
However, the rooms clearly never had any testing of any kind before being shipped and built. Furniture is in the wrong place (including the bath tub), privacy and storage are woeful and many villas are directly West facing but have zero provision for shade after midday, with the AC struggling as a result.
The beach villas could potentially be salvaged if an extra dining gazebo was built outside and if the toilet was converted into a walk in wardrobe with an extension built for a new toilet (taking some space from the garden shower). Short of a complete teardown I'm not sure what they can do with the water villas though, given the manifest inadequacies of the design.
Patina Maldives is the ultimate expression of form over function.
Whilst clearly well meaning, a lot of staff just don't appear to have any strong leadership or sufficient training. As a result, it often felt like we were having to give step by step instructions on how to deliver service. Micro managing staff is certainly not my idea of a relaxing holiday and it made me yearn for Four Seasons Kuda Huraa or Waldorf Astoria Maldives, where the level of polish and professionalism was largely beyond reproach.
If you stay in a beach villa and you get a functional bike and a great butler, you may only run into a couple of minor service issues (although your ONLY stated allergen showing up in the welcome amenity may still be a concern).
However with so many other resorts to choose from, especially at this price point, Patina is a tough sell.
---
Book Patina Maldives with Virtuoso Benefits
---
Our clients are able to enjoy additional Virtuoso benefits when booking Patina Maldives:
Upgrade on arrival, subject to availability
Daily breakfast for up to two guests per bedroom
$100USD equivalent Food & Beverage credit utilized during stay (not combinable, not valid on room rate, no cash value if not redeemed in full)
Early check-in / Late check-out, subject to availability
Complimentary Wi-Fi
Room rates and payment terms match the Patina website exactly, with payment taken directly by Patina during your stay.
You can book a Virtuoso rate at Patina using our online booking portal:
BOOK PATINA WITH VIRTUOSO BENEFITS
If you're booking with us for the first time, here's a quick guide on how to use the booking portal:
It's also always worth dropping us an email to see if a better offer is available (especially during the off peak months of April-October)
If you'd like more help picking the perfect Maldives resort for your trip, fill out our simple Maldives preferences form and we'll get back to you with a personal recommendation :