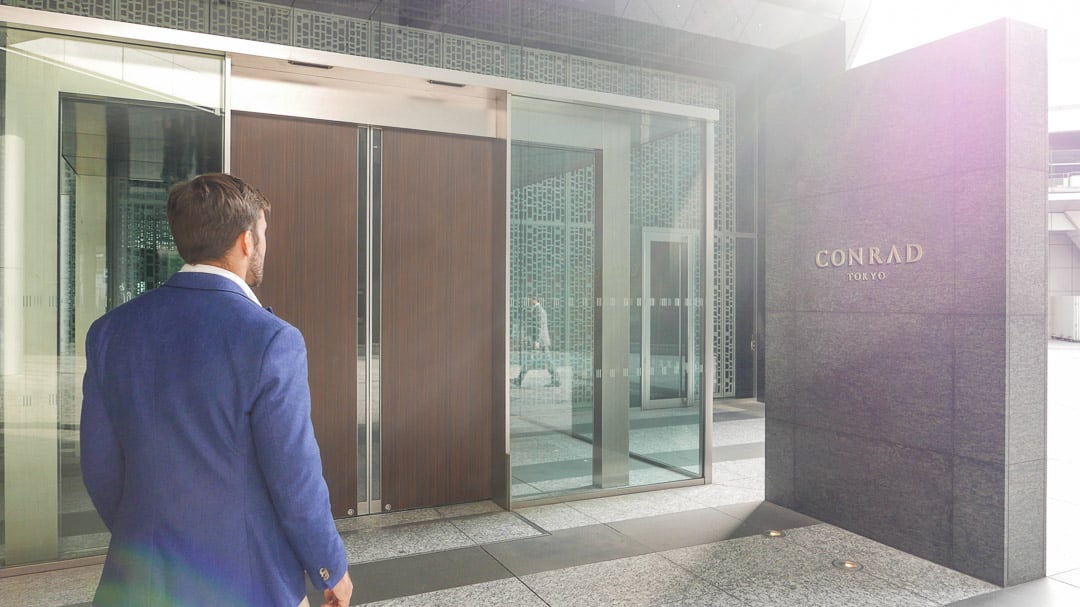 REVIEW – Conrad Tokyo
August 19, 2016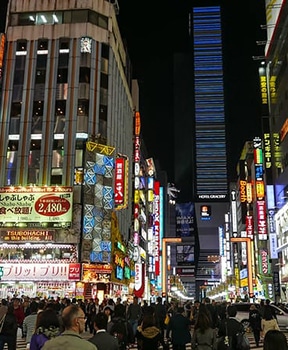 Tokyo Sights
August 19, 2016
Hilton
Location: Tokyo – Japan
Loyalty Program: Hilton Honors
Status during stay: HHonors Gold (via Amex Platinum)
Room Type: King Hilton
Rate Type: Hilton Employee 50% discount
---
Introduction
---
The Conrad was fully booked for the second night in Tokyo, my final night of the trip. So, I stayed in the Hilton Shinjuku instead.
This property is much more of a 'normal' hotel. The lobby is constantly thrumming with people. Tour buses and airport buses are perpetually filing through the driveway but in a way you feel more like you are in the heart of Tokyo. The Conrad is a wonderful sanctuary, away from it all. The Hilton Shinjuku is almost the exact opposite.
At this stage of the trip I was beaten down by jet-lag, the constant stress of travel, no sleep and all the booze. As such I hope you will forgive my rather meagre selection of Hilton photos:

The Lobby.
---
King Hilton Room
---

Mini bar, TV etc.


Cool chair, with paper wall and window shades.

HISTORICAL NOTE: This is the first shot I ever posted to Instagram.
---
Conclusion
---
At this stage, all I was thinking about was ANA First Class flight home, so I didn't exactly go to town. Note the amazing, 3 cylinder, gold, coffee machine in the background.
---
Champlagnes
Part 1:

Part 2:

Part 3:

Part 4:

Part 5:

Part 6:

Part 7:

Part 8:

Part 9:

Part 10:

Part 11:

Part 12:

Part 13:

Part 14:

Part 15:

Part 16: