Luxury Travel News, Reviews and Advice
This is a hotel that is moments away from the airport. It ticks all of the items in my basics checklist and also has a full size gym and excellent restaurant. The room decor is a cut above most airport hotels globally, as is the service. Unless you have a layover of over 20 hours I can't imagine why you'd consider anywhere else in Joburg.
It's safe to say that this stay absolutely blew away all of my expectations. Amilla is a resort that delivered not just on the things that I thought I wanted it fulfilled knew needs that I didn't even know I had. The food was comfortably amongst the best we've ever encountered in the Maldives. The bed was also the biggest and the snorkelling the best I've ever encountered. The variety of accommodation options is fantastic and the combination of beach, treetop, bubble and overwater could keep you entertained for weeks. 

They serve free flowing £500 bottles of First Growth Bordeaux in this lounge. What else do you really need to know?

Expectations can be an odd thing. Emirates First Class is an internationally renowned product, even outside of the frequent flyer community people are likely to have heard of the shower suites and the on board lounge bar (which I had no time to visit on this short flight). This is a cabin which has a halo effect over the entire Emirates brand, meaning that people buy Economy seats on Emirates, on the basis of how good their First Class is...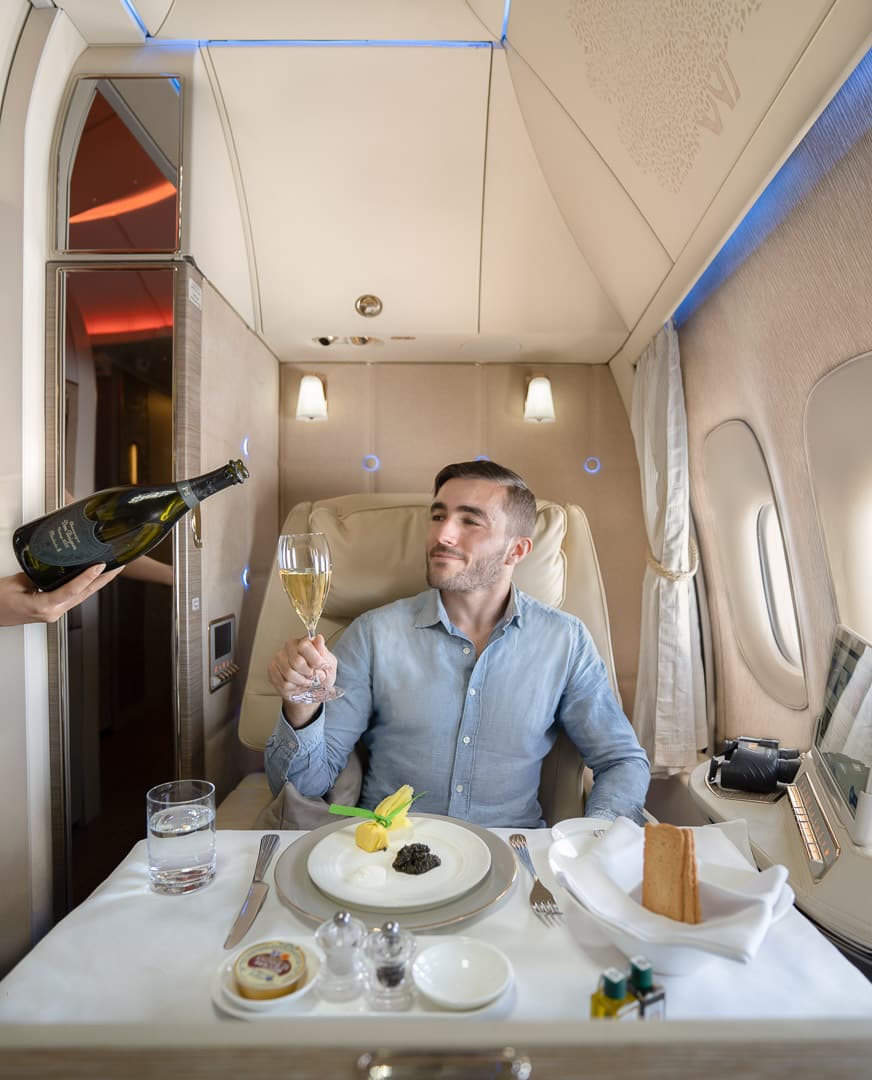 Founder of TheLuxuryTraveller.com
---
Jarvis has been writing about travel since 2008, when an overland trip from Estonia to Japan completely transformed his outlook on the world. Since 2013 his focus has been firmly on luxury travel. He has flown the majority of the world's First and Business Class cabins and has personally visited and reviewed luxury hotels and resorts in over 25 countries.
Book online instantly
via our partner agency
Classic Travel
and you will pay the hotel's
Best Available Rate
whilst locking in a host of extra perks including:
Breakfast for all guests
$100 USD hotel credit
Room upgrades
Early check-in and late check-out
All of your points earning, elite benefits and stay credit will be honoured, as hotels consider this to be a direct booking.
Preferrential booking programs include:
Additional booking benefits come at no cost to you and are paid for by the hotel chains.