Luxury Travel News, Reviews and Advice
The transfer process is slightly longer than reaching a resort by seaplane and as a result it deters a lot of people from coming here. For those looking for a truly remote and tranquil island, this is the perfect barrier to entry. It keeps out the noisy groups looking to ostentatiously display wealth with as little effort as possible. Indeed it's the only resort I've been to where guests regularly greet each other and interact as if they were residents of a small village (which they effectively are). A lot of Maldivian resorts are like fast food: convenient, nicely packaged, initially satisfying but ultimately devoid of substance. The Park Hyatt is the antithesis to this.
My expectations were very high going into this and Silvan quite honestly smashed them. If you remove the safari element for a second and look only at the hard product, Silvan is already in the very top tier of anything I've ever seen. In terms of the sheer personal space, the private pool, the outdoor terrace and the very high end decor, only places like Amanoi or the Waldorf Astoria Maldives come close.

Even if you don't have Priority Pass the value for money here is pretty phenomenal. 210ZAR (roughly $12) will get you not only a comfy seat away from the main terminal but also a massive selection of drinks as well as some delicious home made food.

This is a hotel that is moments away from the airport. It ticks all of the items in my basics checklist and also has a full size gym and excellent restaurant. The room decor is a cut above most airport hotels globally, as is the service. Unless you have a layover of over 20 hours I can't imagine why you'd consider anywhere else in Joburg.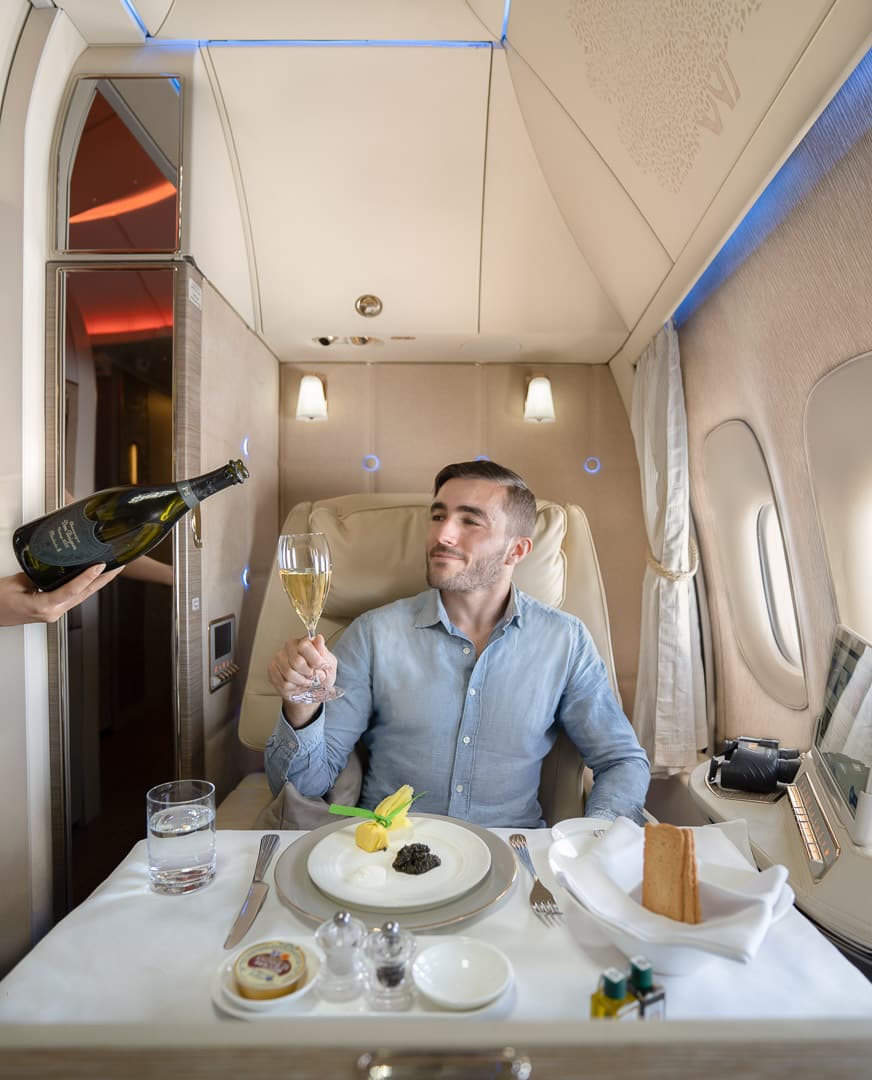 Founder of TheLuxuryTraveller.com
---
Jarvis has been writing about travel since 2008, when an overland trip from Estonia to Japan completely transformed his outlook on the world. Since 2013 his focus has been firmly on luxury travel. He has flown the majority of the world's First and Business Class cabins and has personally visited and reviewed luxury hotels and resorts in over 25 countries.
Book online instantly
via our partner agency
Classic Travel
and you will pay the hotel's
Best Available Rate
whilst locking in a host of extra perks including:
Breakfast for all guests
$100 USD hotel credit
Room upgrades
Early check-in and late check-out
All of your points earning, elite benefits and stay credit will be honoured, as hotels consider this to be a direct booking.
Preferrential booking programs include:
Additional booking benefits come at no cost to you and are paid for by the hotel chains.