Luxury Travel News, Reviews and Advice
They serve free flowing £500 bottles of First Growth Bordeaux in this lounge. What else do you really need to know?
Expectations can be an odd thing. Emirates First Class is an internationally renowned product, even outside of the frequent flyer community people are likely to have heard of the shower suites and the on board lounge bar (which I had no time to visit on this short flight). This is a cabin which has a halo effect over the entire Emirates brand, meaning that people buy Economy seats on Emirates, on the basis of how good their First Class is...

This isn't the kind of place the you turn up early to experience, although outstation lounges very rarely are. The food is the only truly premium aspect of Emirates' Gatwick lounge offering. What's strange is how easily some glaring errors could be fixed to radically transform the experience...

There are a lot of things to like about Constance Moofushi. The reef and lagoon are truly spectacular. If you're into diving, the Ari Atoll also has some of the very best dive sites on earth. The vegetation is lush and dense and the sand quality is fantastic too. This is not a resort which is lacking in natural charm.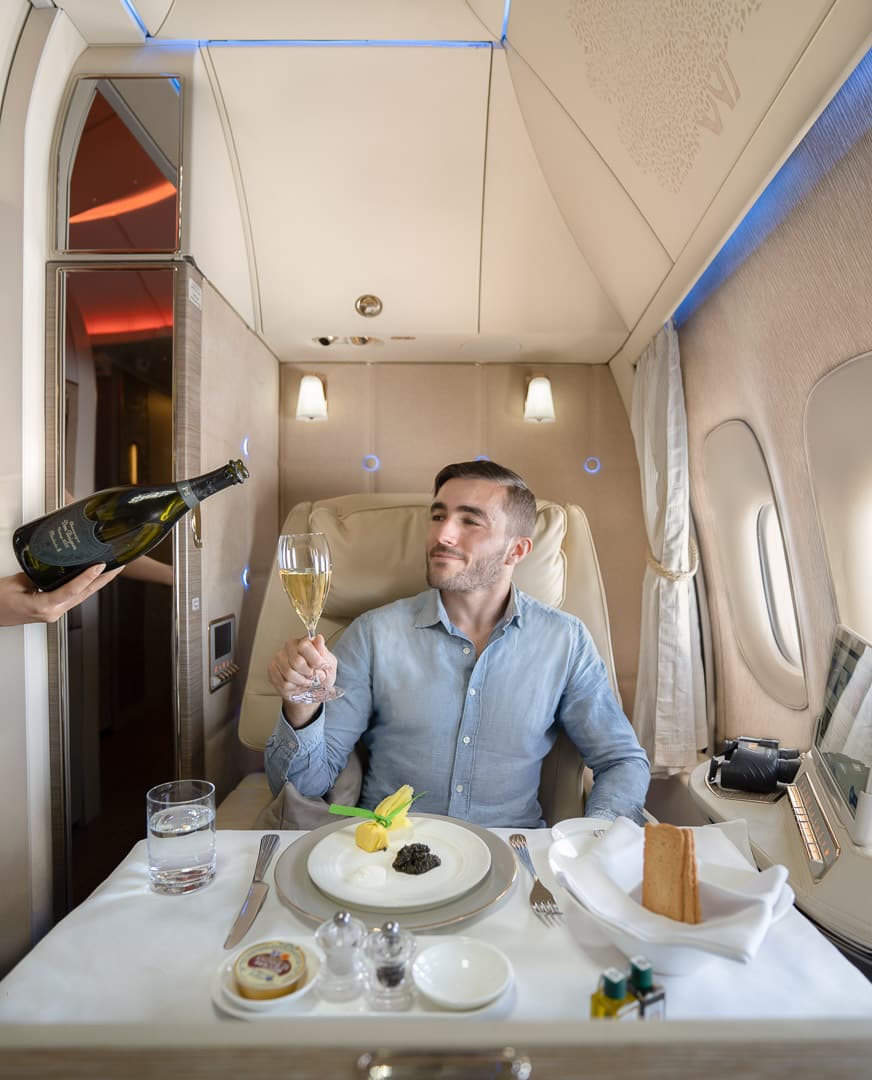 Founder of TheLuxuryTraveller.com
---
Jarvis has been writing about travel since 2008, when an overland trip from Estonia to Japan completely transformed his outlook on the world. Since 2013 his focus has been firmly on luxury travel. He has flown the majority of the world's First and Business Class cabins and has personally visited and reviewed luxury hotels and resorts in over 25 countries.
Book online instantly
via our partner agency
Classic Travel
and you will pay the hotel's
Best Available Rate
whilst locking in a host of extra perks including:
Breakfast for all guests
$100 USD hotel credit
Room upgrades
Early check-in and late check-out
All of your points earning, elite benefits and stay credit will be honoured, as hotels consider this to be a direct booking.
Preferrential booking programs include:
Additional booking benefits come at no cost to you and are paid for by the hotel chains.