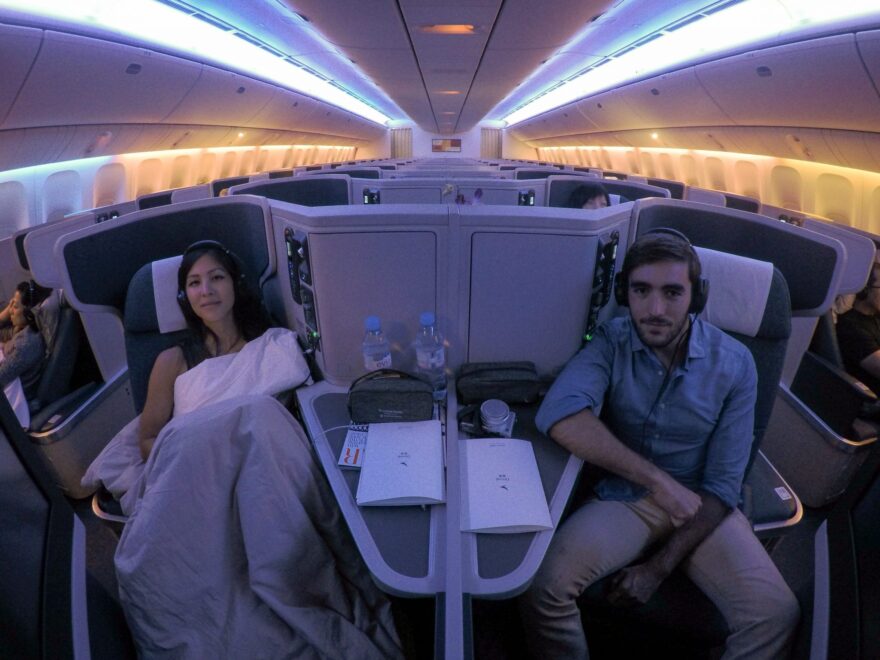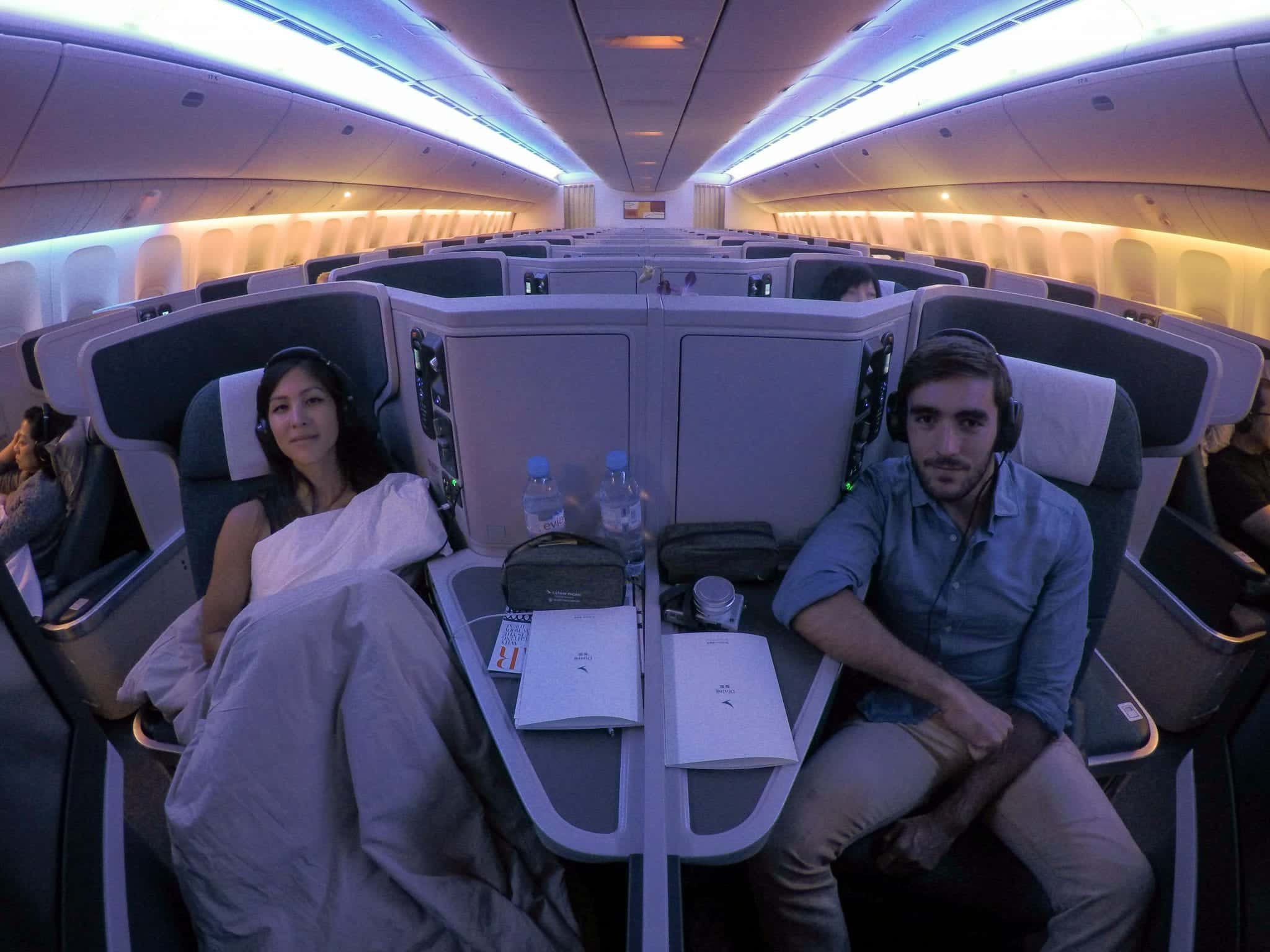 REVIEW – Cathay Pacific : Business Class – Hong Kong to London (B77W)
April 8, 2017
Interview with me by Misstravelfairy.com
May 4, 2017
Sofitel
Location: Berlin
Rate: €93 per night
Room Type: Superior King Room with Club Millésime Access
Loyalty Program: Le Club Accor Hotels
Status during stay: Platinum
---
Intro
---
After starting the year with an absolutely amazing trip to Bali, we had one week to adjust to London time (and the cold!) before heading off on another trip. Why were we travelling again so soon? Because the crazy BA Indonesian airfare deal that we had bought, actually originated and ended in Berlin. This meant that we still had a one way business class flight to Berlin to use 🙂
I didn't want to take any more time off work so decided to fly out of Heathrow on the Friday evening, returning on Sunday evening via a super cheap Ryanair flight.
---
Arrival
---
Our cab ride from TXL airport only took around 15 minutes and cost €20, very quick and convenient. We picked this hotel over the other Sofitel (in Gendarmenmarkt) as the room rates were cheaper, it has a club lounge and it was located closer to the hotel where we would be spending the majority of our time on this trip : Das Stue.
The lobby of the hotel is more functional than grand, although it is quite stylish. We were the only guests checking in at the time and were helped by a very friendly front desk associate. We were told that we'd been upgraded to a room with a better view and had been given Club Millésime as thanks for our loyalty (or rather thanks to Amex Platinum providing us with Accor Platinum status), we were also provided with vouchers for two drinks at the bar.
The Platinum status really provided an outsized value here. If we had just come to the hotel bar for two drinks, that would have set us back €30; two breakfasts (which we got free in the lounge) would have been another €60. So we would have ended up spending €90 just on that. For €3 more we got the room for the night thrown in as well!
We were also proactively offered late check-out until 4pm which we didn't need, as we were moving to Das Stue the next day.
It is worth noting that there have been many reports of Platinum members being denied Club access here, so perhaps we were lucky on this occasion. As it turns out this was the front desk associate's first day at the hotel and he did not hesitate whatsoever in offering us the full Platinum benefits. He had just moved here from the Ritz Carlton and it showed. He was very professional, very polite and very friendly. An excellent start to our stay.
---
Superior King Room
---
The entry level rooms here are a minimum of 40m² and go all the way up to 50m². This is the same size as you would expect at a Park Hyatt, so very impressive for a hotel at this price point.
---
The Bar
---
After dropping our bags off at the room and quickly freshening up, we headed down to the bar with our free drink vouchers in hand 😀 The bar is located in a courtyard at the centre of the hotel and was still buzzing at 11pm. It always feels good to know that your hotel bar is strong enough to be pulling in a local crowd as well.
---
Club Millésime Breakfast
---
After a fantastic sleep on our supremely comfortable Sofitel bed, we made our way to the Club Millésime lounge for breakfast. Given how small the space is, I can see why access is restricted when the hotel is busy.
The receptionist was very friendly and actually doubled up as a server for made to order dishes, teas and coffees etc.
---
Conclusion
---
For a quick overnight stay, this property is absolutely ideal. The location is very convenient if flying from TXL, the rooms are spacious, the staff very professional and courteous and elite status benefits bring real value (assuming the hotel doesn't deny you lounge access). The bar is also very good and you don't feel like you're missing out if you opt for a nightcap here, rather than exploring the area nearby.
I would definitely not classify this as a luxury hotel however, the room decor leaves a lot to be desired and the harsh clinical feel of the white walls and bathroom tiles do not make you want to spend a great deal of time in your room.
If you are looking for an indulgent experience you'll need to look elsewhere… as we did 😉
Winter
Weekend in Berlin
Part 1:

Part 2: