People often ask me to give them hotel recommendations in my hometown of London. Whilst I can absolutely recommend certain parts of town, it's hard for me to make recommendations on specific hotels, without having stayed there myself. We did a staycation at the Hyatt Churchill one time, in order to use an expiring suite certificate, but generally I save my money for hotel stays further afield!
When Accor offered me a complimentary stay at their newest London hotel, I gladly took them up on the offer. I figured it would give me a chance to broaden my list of potential hotel recommendations, whilst spending time in a part of town that is of interest to most visitors to London. Leicester Square itself is not exactly my cup of tea, I find that your chances of having an interesting travel experience tend to be inversely correlated with your proximity to the nearest M&Ms world. However, just around the corner is China Town and next to that is Soho, both are parts of town where I really enjoy spending my time and where any visitor can get a feel for the driving energy and diversity of this great city.
The hotel entrance is a little hard to find as it is tucked away on a side street, just off Leicester Square. However, there are door staff at hand, ready to assist as soon as you approach.
---
Executive Suite
---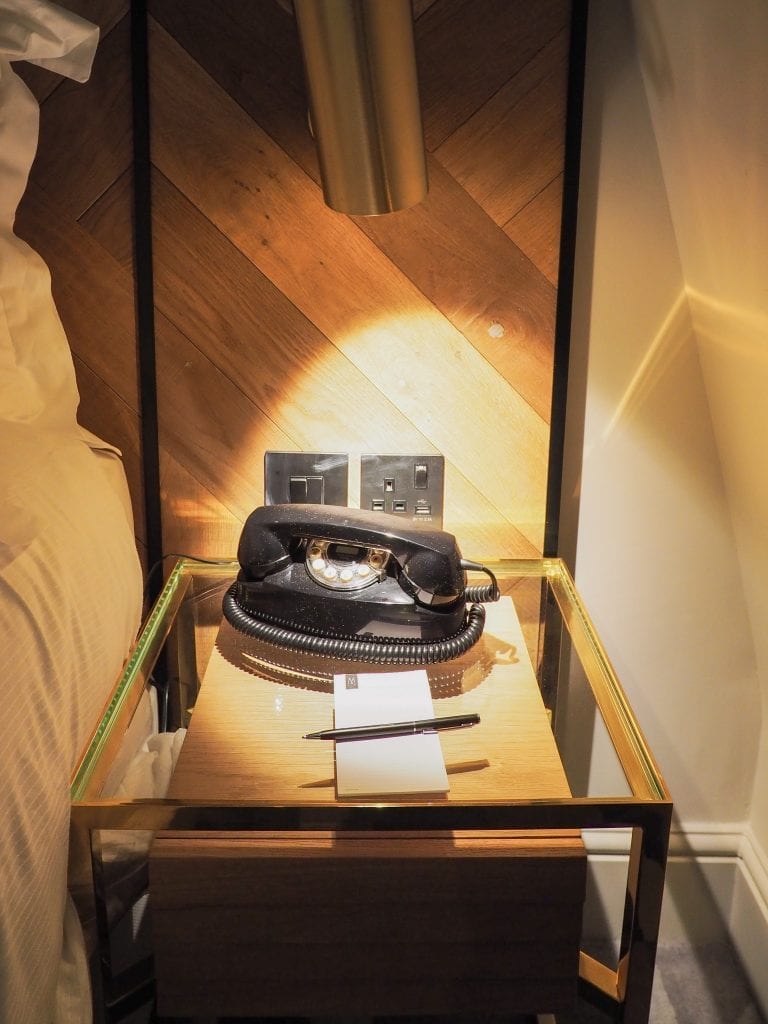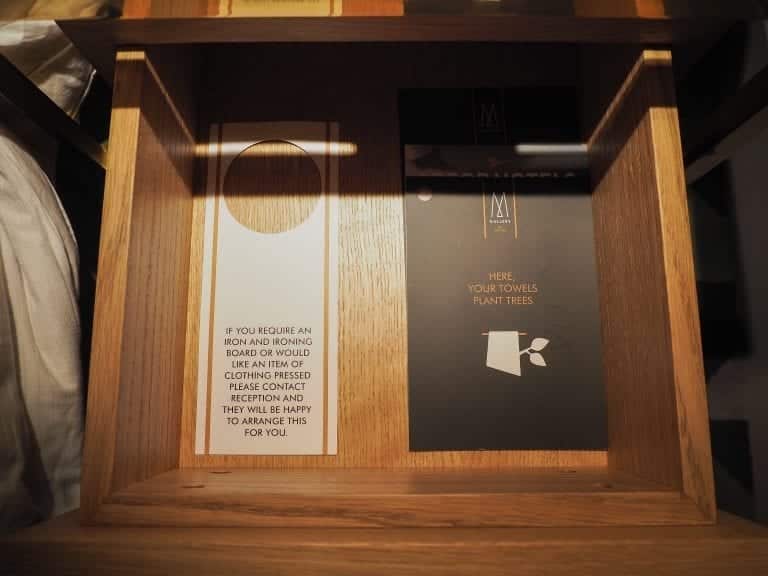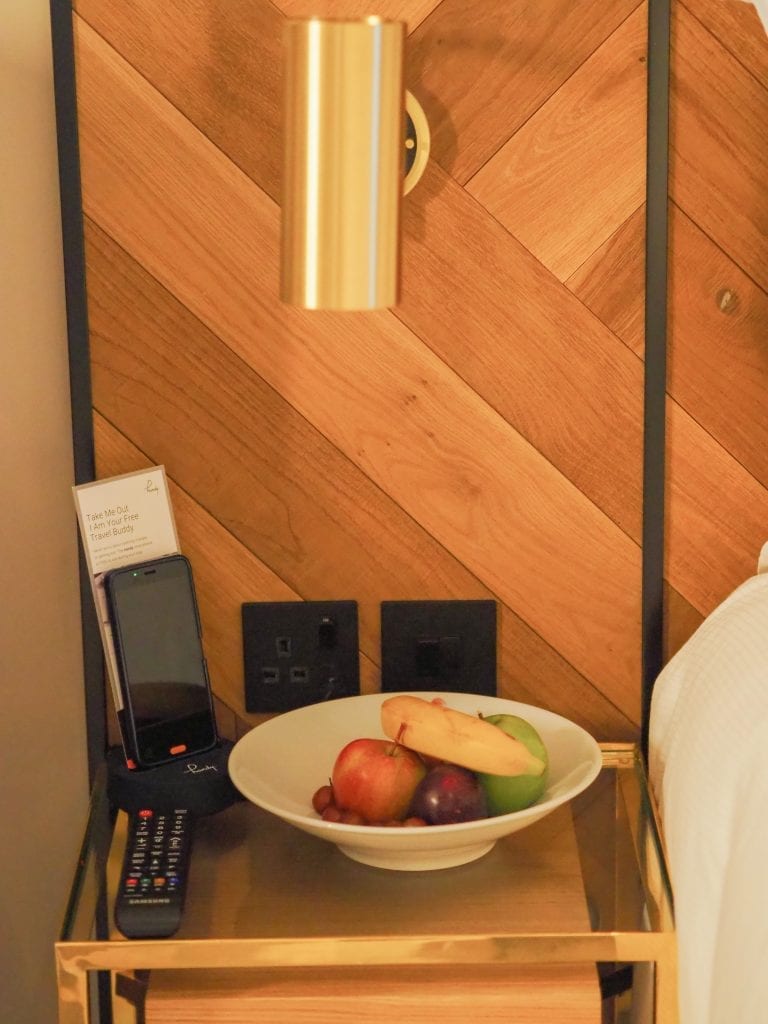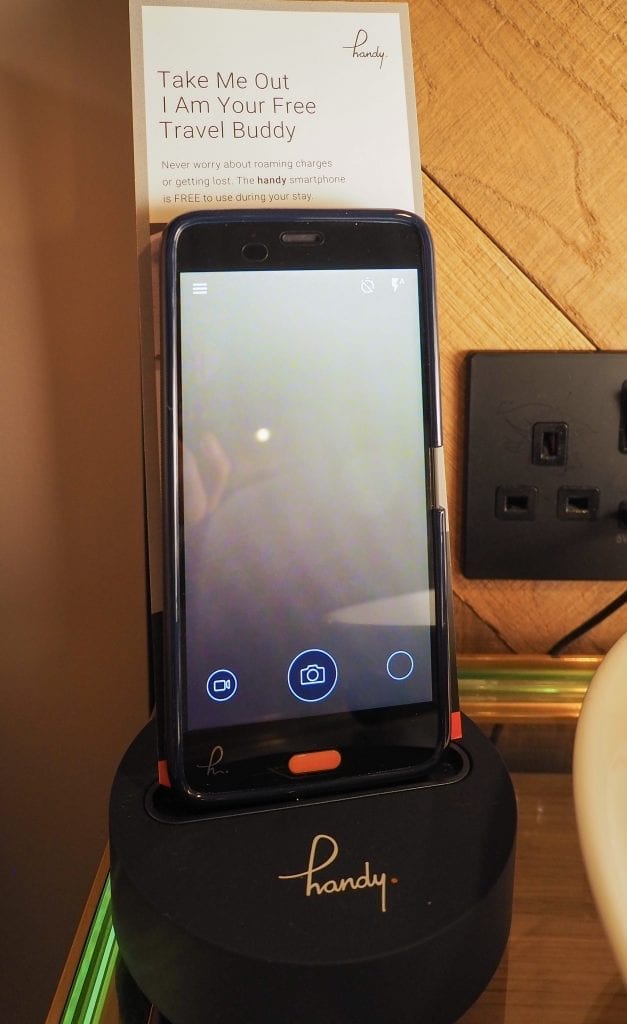 Both bedside tables featured power sockets, I've seen these complimentary handy phones in Asian hotels before but this was my first time seeing one in Europe. Given the cost of roaming in some countries, having one of these phones in your room could make a significant difference to your travel budget.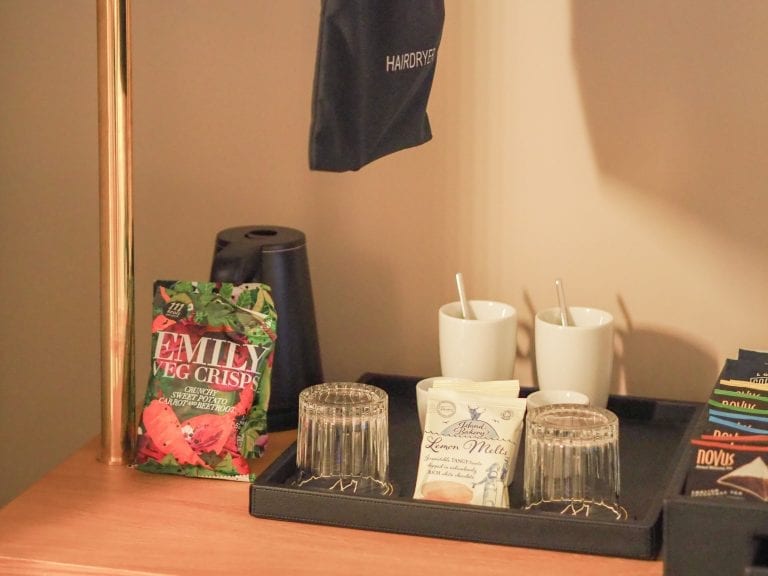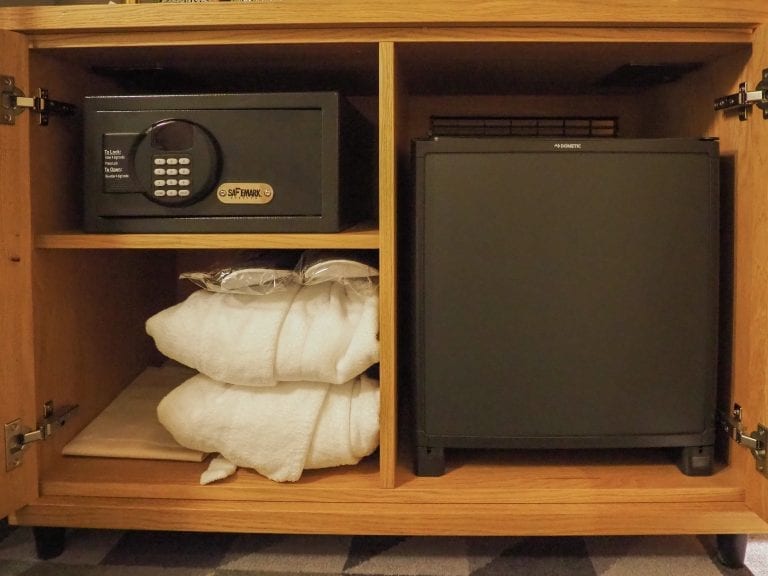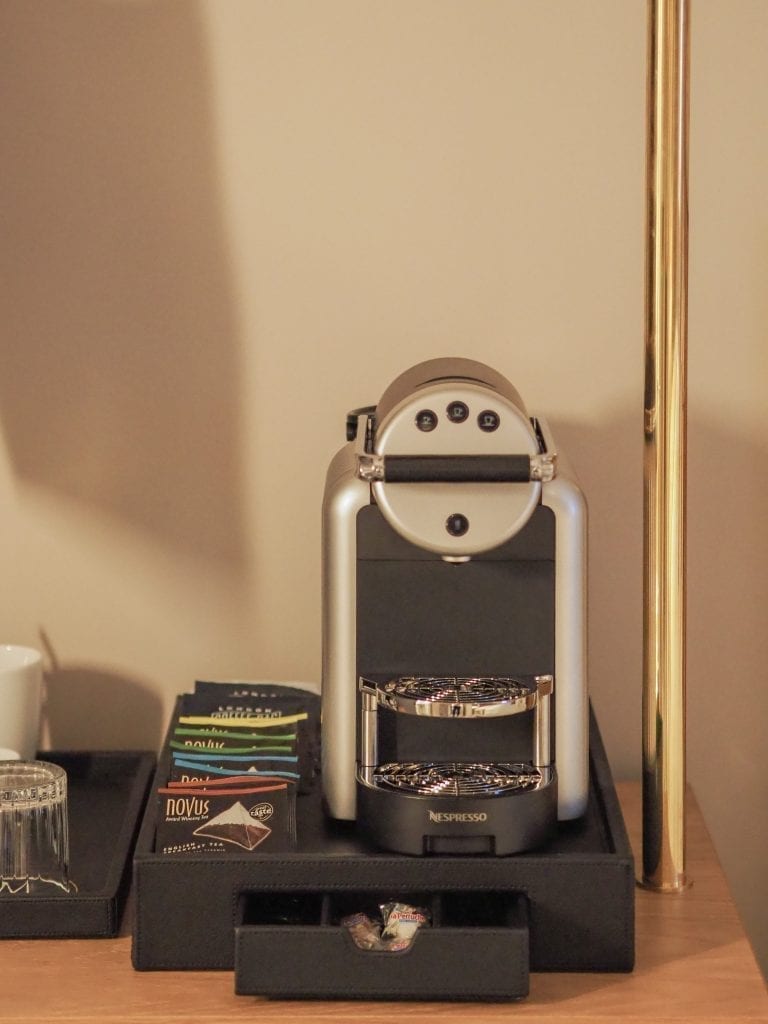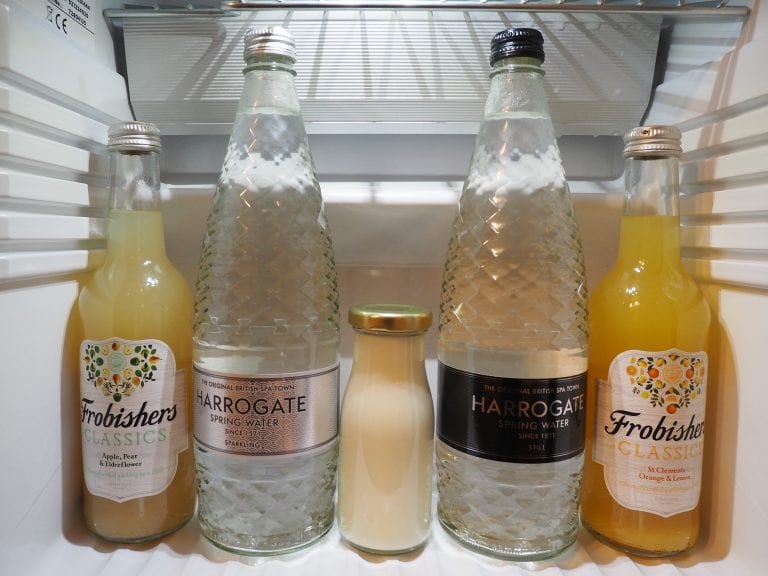 I must admit, I found the positioning of the coffee machine and snacks to be extremely strange. The open plan wardrobe already limits your storage space, having your clothing rubbing over the top of food and drink just makes the situation worse. Still, this was easily fixed by shifting the Nespresso machine to the living room.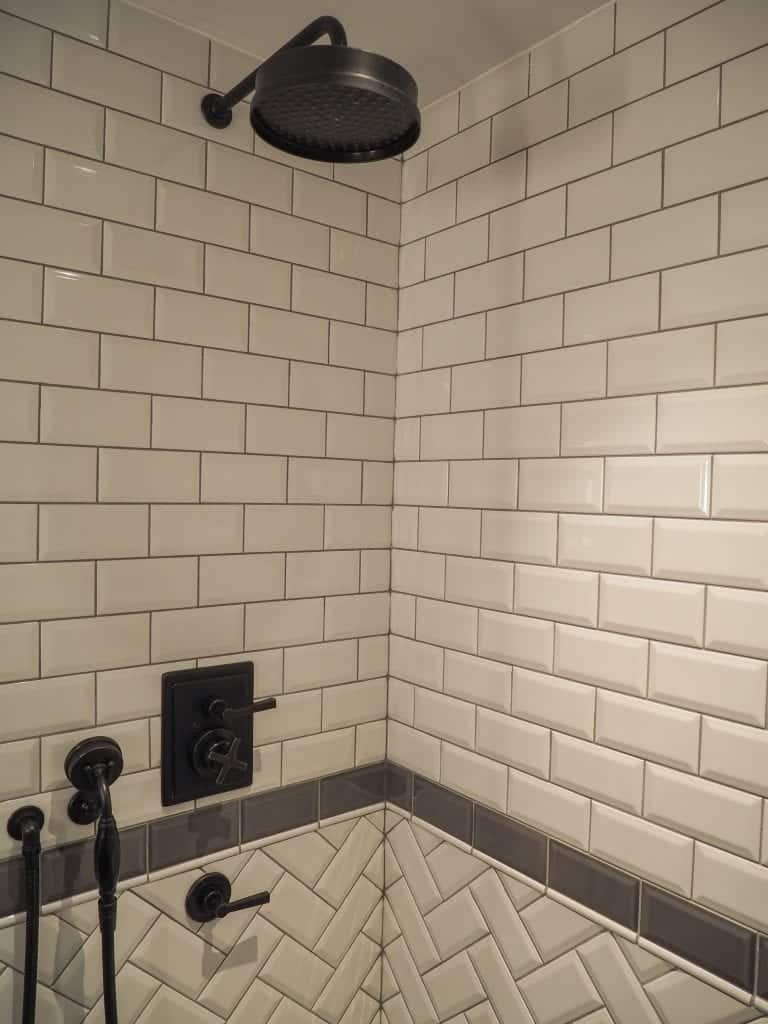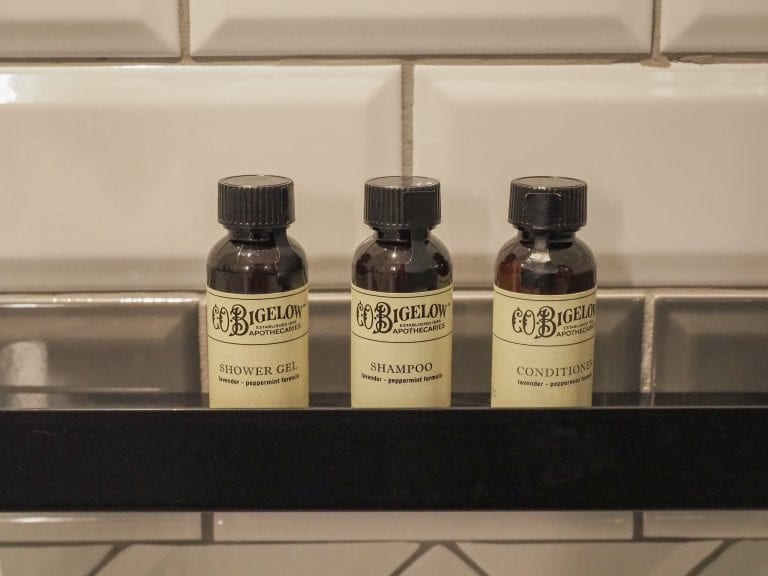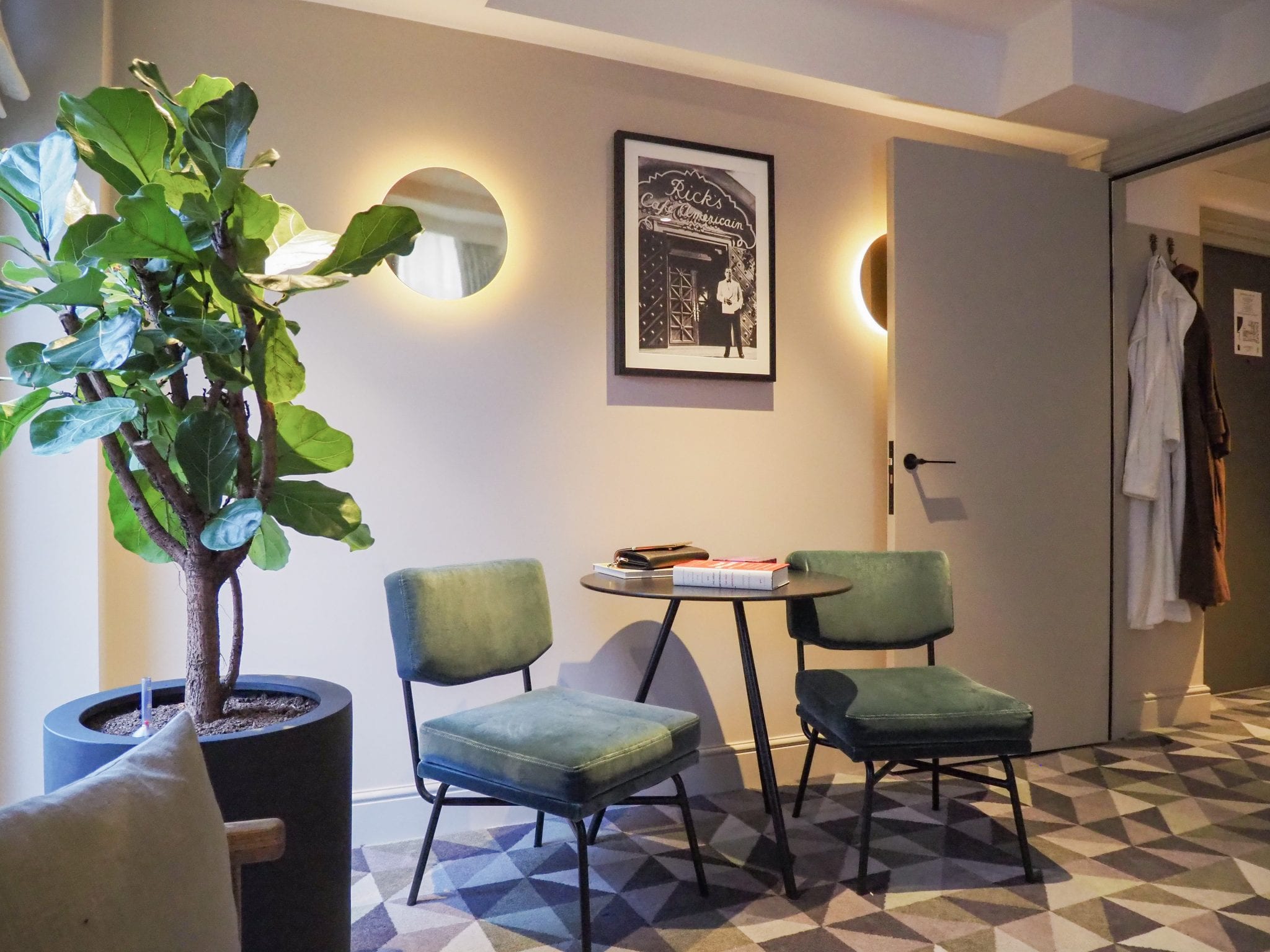 Despite the compact dimensions this is a true suite, meaning that there are proper walls and doors between the bedroom and the living area. This becomes particularly important when waking up in the middle of the night, the victim of jet lag. With a totally separate space you can catch up on emails or watch TV without disturbing your travel companion.
I was also impressed when I asked the staff to print concert tickets for us and find out what time the headliners were on. An envelope was slid under our door with the tickets plus a printout of the stage times and even a map with directions to the venue, again within ten minutes of us asking. Obviously the cynic in me will point to the fact that this was a complimentary stay but thoughtfulness and extra attention to detail are hard to fake. Either the staff have the training and empathy to deliver quality service, or they don't.
---
Food and Drink
---
Breakfast
Breakfast is served in the Bistro on the ground floor between the rather civilised hours of 7am-11am.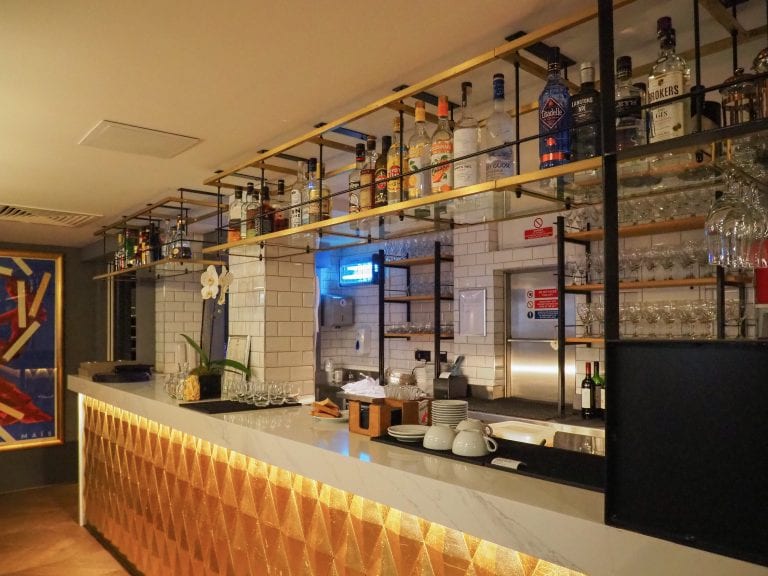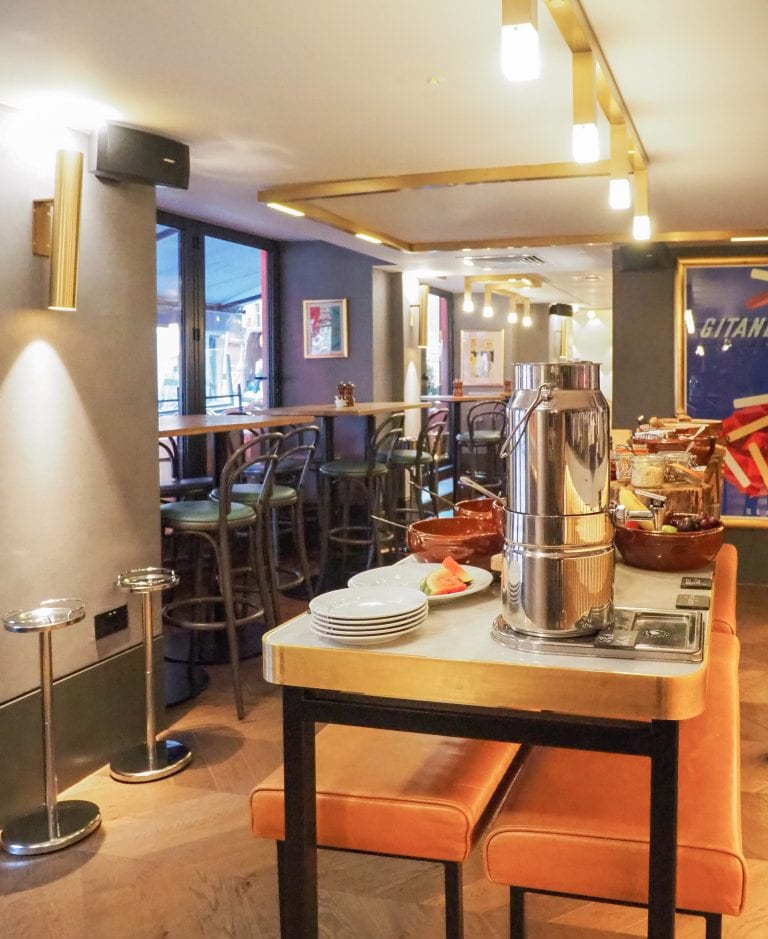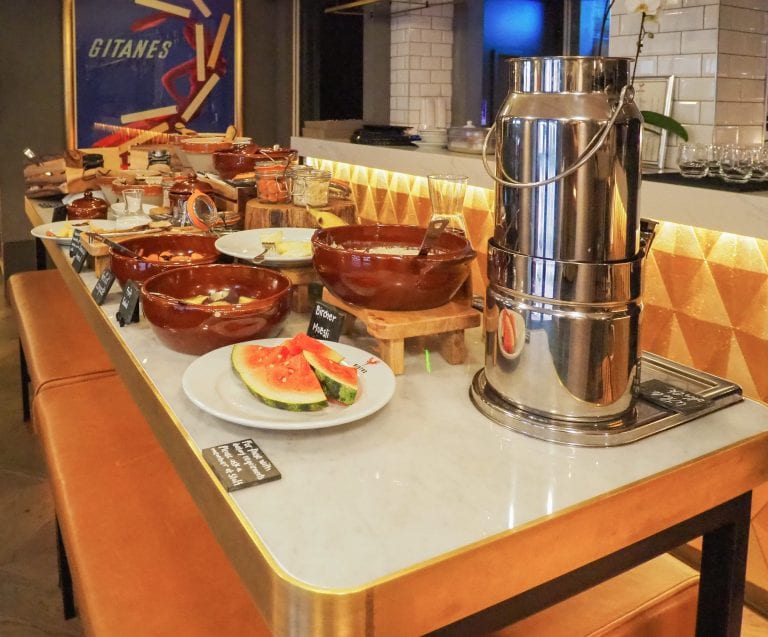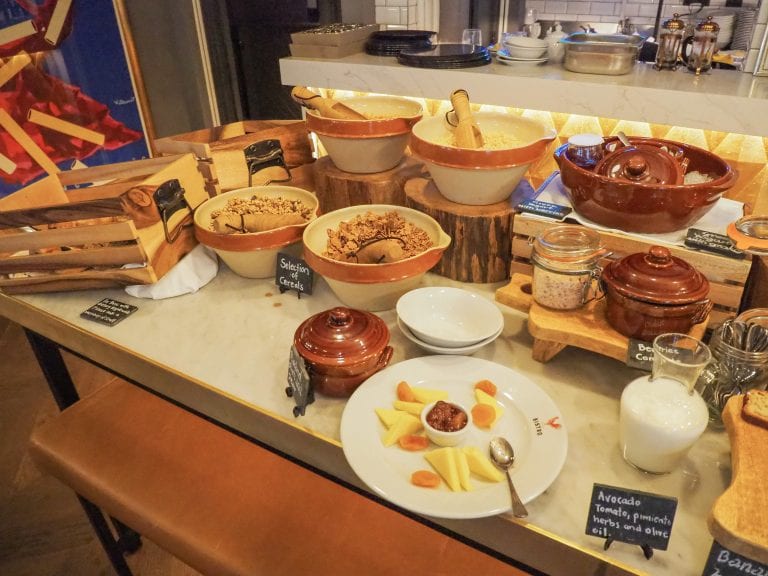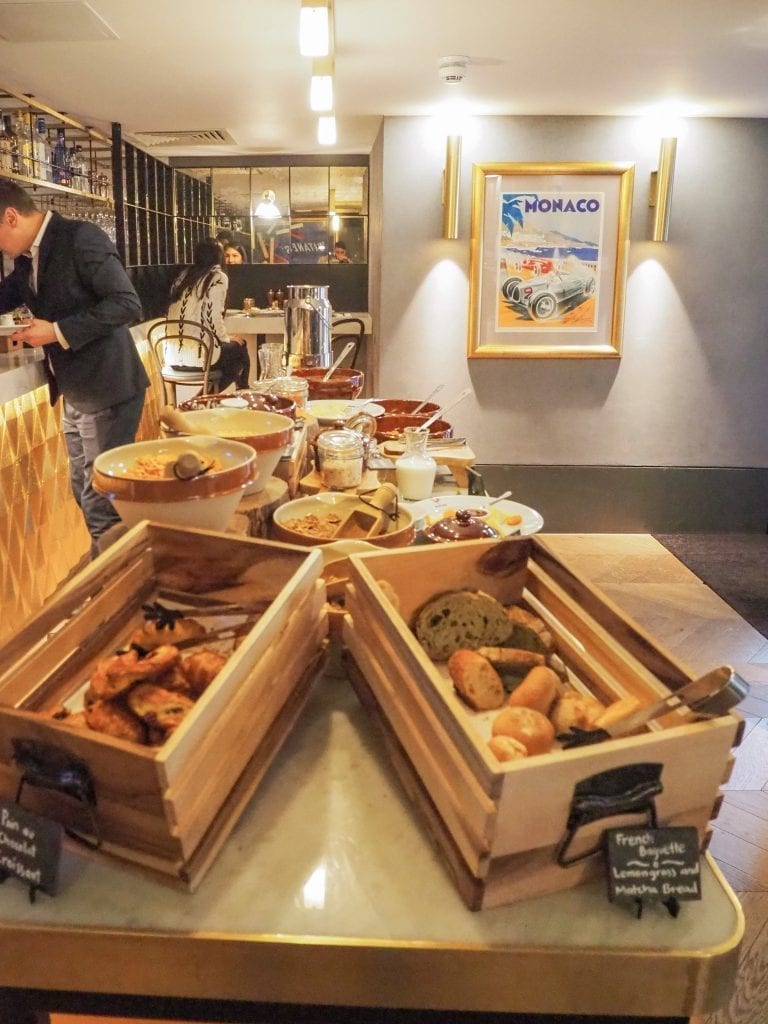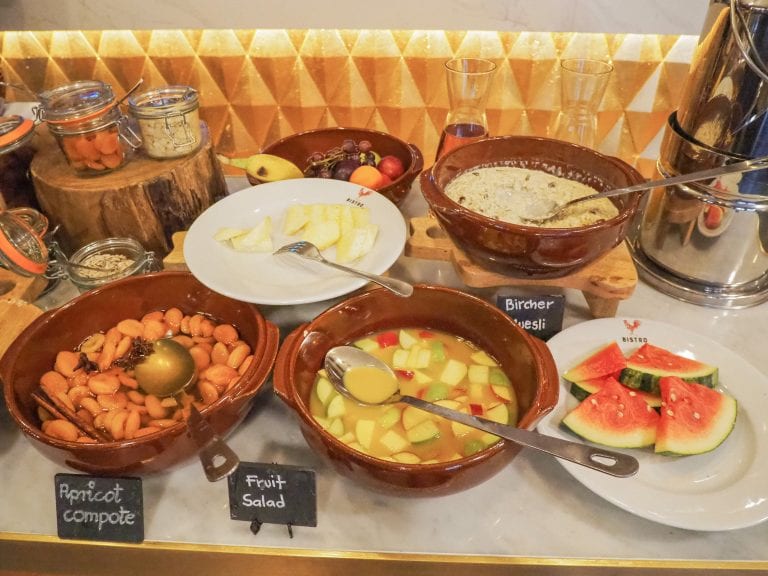 Dinner
On our second evening we also had dinner in the Bistro. The restaurant was very busy and had a real buzz to it. The service did not suffer though; the staff were in high spirits and seemed to really enjoy working there. Once you get into the higher echelons of the luxury space, London's bars and restaurants can seem rather stuffy and a little cold. Here the experience was casual, fun and friendly.
I was somewhat apprehensive about spending time in the touristy part of town but honestly the proximity to Leicester Square was largely incidental to us. Unless you are looking for moments of zen like calm in the evening, you could stay here and not be bothered whatsoever by the bright lights and loud groups on the streets below.
Instead, heading next door into Chinatown, you have a wonderful selection of restaurants and bubble tea shops, whilst a five minute walk further you have the dynamic and exciting area of SoHo, filled with an abundance of world class bars and restaurants, offering a taste of almost any country you can think of.
The central location means that space is at a premium but the design accounts for this rather well, for the most part, adding to the charm of the property. The decor is beautifully executed and a pronounced notch above the typical competitors in this price segment. Indeed, it is hard to think of a peer to this hotel when it comes to this style of upscale, retro-chic.
Given that the hotel is so new, I was expecting some service issues. We had a rather long wait for housekeeping one evening and a mix up with our dinner reservation but both issues were dealt with well and otherwise the service was warm, genuine and efficient.
A torrential downpour bore down upon us during our departure, yet we were walked to our vehicle by a doorman who sheltered us and carried our bags for two blocks, as we made our way to the nearest vehicle accessible area. He made sure to hold umbrellas over our heads as we entered the vehicle and wished us a safe trip home. This was a small personal touch that you don't always get in hotels charging four times the price, it was much appreciated and an apposite representation of our stay as a whole.