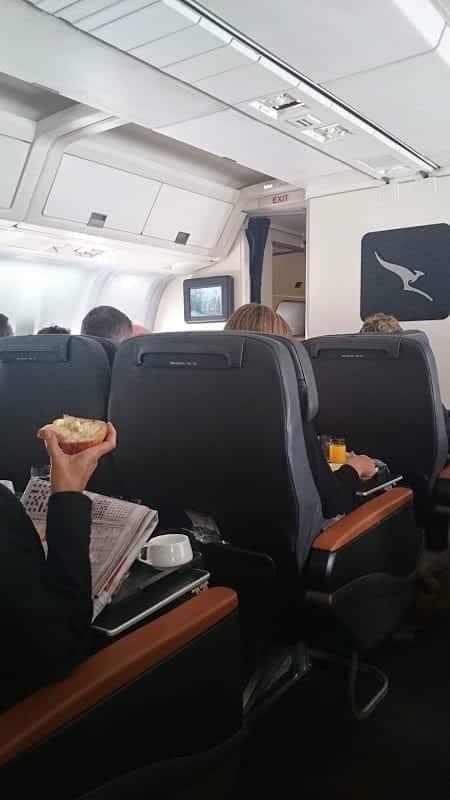 REVIEW – Qantas: Business Class – Sydney to Melbourne (B767)
August 13, 2016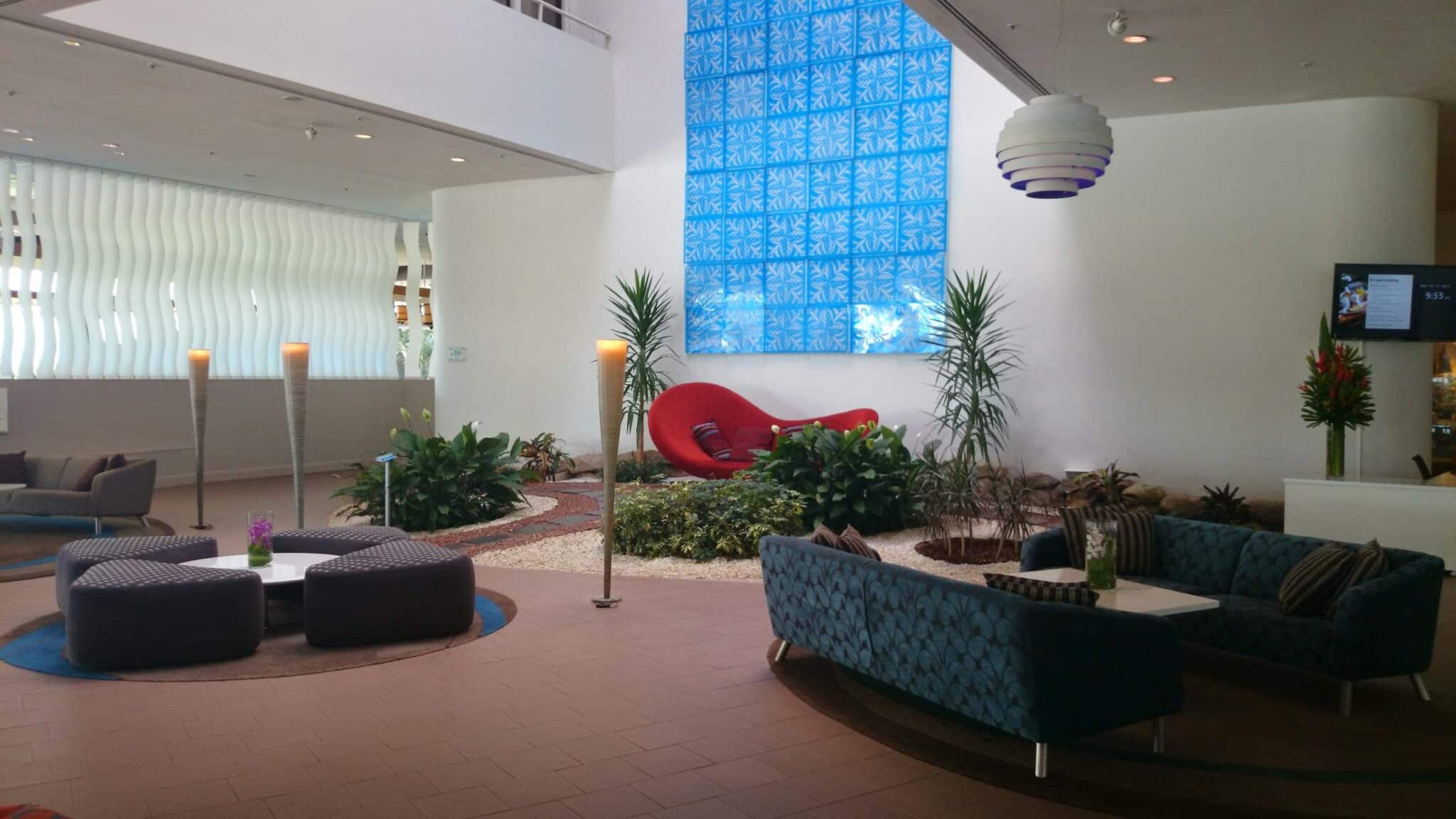 REVIEW – Hilton Cairns (Australia)
August 13, 2016
Park Hyatt
Location: Melbourne, Australia
Loyalty Program: Hyatt Gold Passport
Status During Stay: Diamond
Room Type: Park Suite
---
Intro
---
I was a little apprehensive about booking us into the PH Melbourne.
The reviews for this property are mixed and indeed the price point is consistently below that of the Grand Hyatt, just around the corner.
However, I had heard that the fitness facilities were good and was also curious to check out the club lounge, a rarity for Park Hyatts (Hamburg is the only other one I can think of at the moment – thanks to my reader Michael for pointing out that the PH Canberra also has one).
The hotel driveway is very grand, a long corridor flanked by trees, opening out into a view of the cathedral as you approach the main building.
So far, so Park Hyatt.
The approach looks even better at night.
The lobby is enormous and very impressive:

The check-in process was pretty quick, although it was carried out at a counter in 'regular style', a significant contrast to being seated at the private desks at the PH Tokyo. We were escorted up to our Park Deluxe rooms (the standard diamond upgrade) which are more like junior suites, with a large sitting area and desk beside the bed.
The lighting by the lifts was not what you'd usually expect in a Park Hyatt.
One room had an amazing view of the cathedral
and the other…
..had a view of the roof of the PH and some stadiums in the distance (Melbourne has a ridiculous number of large sports stadiums, the total seating capacity has got to be enough to fit the entire population of the city!).
I went downstairs to ask if we could change the stadium view room to have a view of the cathedral as well. The receptionist was pretty incredulous, "this is our most requested view". She said the hotel was full and no other rooms were available, I asked if we could use a suite certificate and upgrade to one of the suites that isn't in the circular tower (these are universally panned in reviews). We lucked out with one of the few park suites in a 'normal' configuration.
---
Park Suite
---
Living Room
Bedroom
Bathroom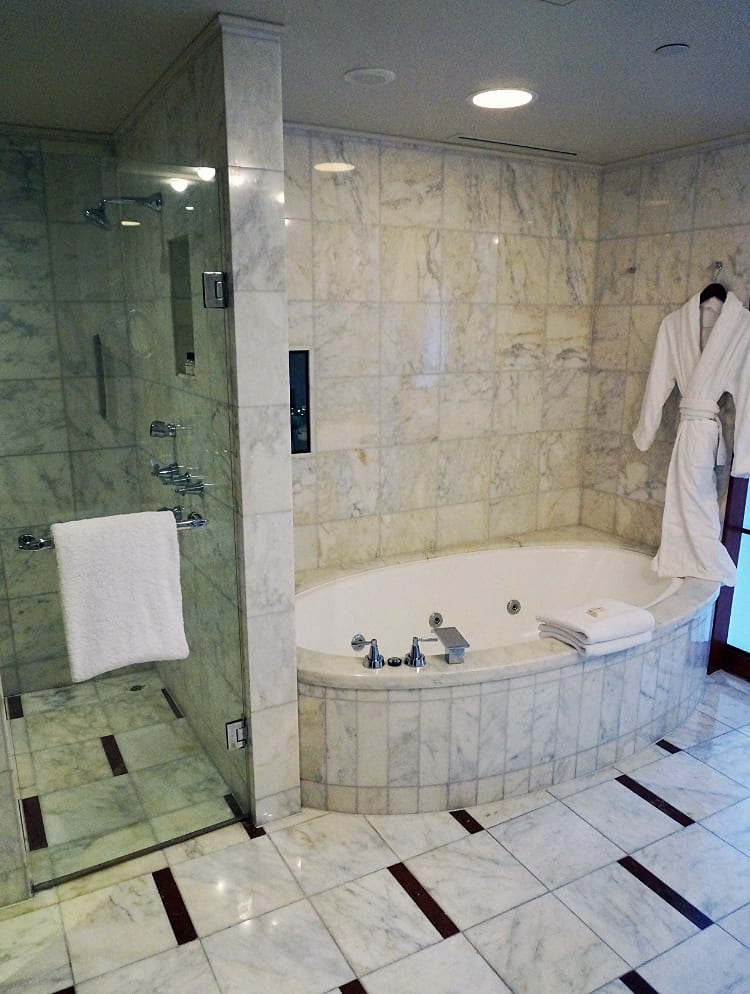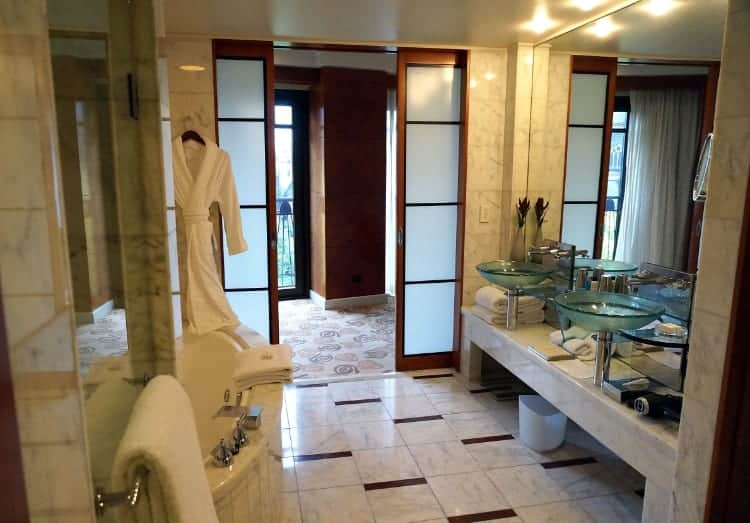 Overall, the suite was enormous and had everything we needed, including plenty of space to sit and hang out with friends/family.
Did I mention the view?
The room was quite tired and worn in a few places though:
These are small details but Park Hyatts, in my mind, should be excelling at observing the small details and nailing them. The PH Melbourne definitely falls below the benchmark here.
Actually, housekeeping in general was patchy. Sometimes toiletries would be replenished, other times we'd have to call down for more. Same thing with the water. Small details like arranging shoes etc. were missed. In Melbourne the cleaners would ignore you as they passed by with their cleaning karts. In Tokyo they had large baskets to carry their cleaning products, giving a homelier feel, they would also never fail to bow, smile and politely greet you.
Perhaps it is unfair to compare two such different Park Hyatts but staying in one after the other the differences are readily apparent.
---
Park Lounge
---
General
Our favourite feature of the PH Melbourne was the lounge. Whilst the staff at the front desk were stand-offish and at times unhelpful (more on that later), the park lounge staff were phenomenal. As other friends of ours were also staying at the hotel, for the wedding, we were a fairly large group. The lounge attendants would immediately place tables together for us as soon as we entered the lounge and also remembered how we liked our coffees. They were always friendly and quick to clear cups and plates whenever they were empty, they never failed to ask if they could help us with anything else.
Evening Spread
The evening spread was fantastic, with a wide variety of high quality food:
As well as a fridge filled with wine and beer; and a wide selection of spirits:
Breakfast
We also had breakfast in the club lounge on two days. Whilst the selection wasn't quite as large as in the Radii restaurant downstairs, the atmosphere was a lot more subdued and the service much faster and more attentive.
I didn't take any photos of the pool and spa, as there were always people around and I prefer not to intrude if it is at all avoidable.
The pool is very large and has a spa-like feel. The gym has plenty of equipment but a couple of machines were either broken or missing pieces. Towels were piled up and not cleared and the bins were overflowing with empty bottles.
---
Conclusion
---
I think you guys are probably getting a feel for my overall impression of this place. Bottom line: it needs to try harder.
It has all the makings of a great hotel but the finishes need to be spotless in a Park Hyatt. Any mechanisms need to function without problems. Cables need to be tidied inside consoles or at least pinned or bundled in some way. Empty plates, towels and bottles need to be cleared in a timely fashion. Most of all, the staff need to be helpful and courteous.
We had an issue where the desk staff didn't properly communicate to the taxi attendants where our friends' wedding was. Long story short, we ended up being late. The front desk staff never apologised.
My parents asked to hire a car to explore the coastal road. The desk staff refused at first to call and just told them the car rental number, when my parents said they didn't have an international calling plan the front desk staff allowed them to make a call, standing up with the reception phone's cable reaching over the reception desk. Definitely not acceptable for a 5 star hotel.
The worst part, during check out – with a taxi to the airport waiting outside – I was told that the Hyatt gift certificate I had was issued in USD and as such would be subject to a horrendous FX rate. The effect of which was to add an extra 100 AUD to our bill.
The member of staff checking us out was very abrupt and, frankly, impolite in her handling of the situation. She essentially made out that we were free loading by using a Hyatt certificate and should be happy to accept whatever FX rate was offered.
It was only after I cc'ed Hyatt consumer relations on a horrifically Kafkan back-and-forth with the PH Melbourne staff that suddenly their tone changed. I was offered apologies and given a full refund of the difference in exchange rates.
My next stay in Melbourne will not be at the PH, which is a shame, as the lounge staff really were great. If they were running the place, I'd be making plans to fly back just to stay at the PH again.
On a happier note, I will definitely be returning to Melbourne. Not only do we have great friends there but the food and drink culture is amazing!
---
Bonus: Some of my favourite spots in Melbourne
---
Bar Americano
The bartenders know how to make a drink and they know how to make coffee. (No photos allowed inside)
Gin Palace
This place had more gin than any place I've ever seen in my life (and I'm from London), it was super dark and 'atmospheric' though so no interior photos came out well.
With the exception of the bathroom errr.. installation:
Hellenic Republic
Owned by one of the judges on Australian Masterchef. The food was utterly spectacular. I can still taste every dish just by looking at my photos. I was never a fan of Greek food before coming here. (there are two branches, we went to the one in Kew)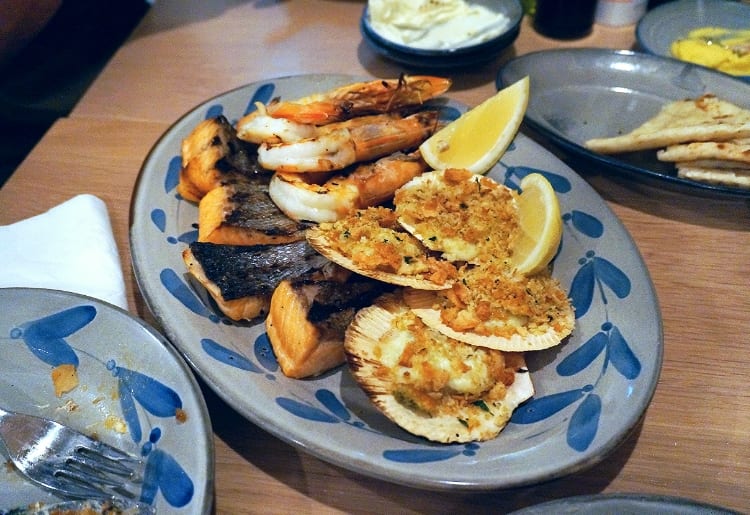 Longrain
This place had a really trendy atmosphere but the food and drink wasn't as expensive as comparable places in London and the food was definitely up there with the best south-east Asian food I've had (including the 6 months I lived in Bangkok!)
We also went to just about every coffee shop near the hotel:
Sensory Lab
Manchester Press
I tried a Piccolo in every one of the coffee shops we went to. Manchester Press, in my opinion, had the best.
Duke's Coffee Roasters
Brother Baba Budan
Cumulus Inc.
Everybody's food looked great but we had already eaten and only stopped in for coffee, will definitely come back here again.
---
Excellent Adventure
Part 1:

Part 2:

Part 3:

Part 4:

Part 5:

Part 6:

Part 7:

Part 8:

Part 9:

Part 10:

Part 11:

Part 12:

Part 13:

Part 14:

Part 15:

Part 16:

Part 17:

Part 18:

Part 19:

Part 20:

Part 21:

Part 22:

Part 23:

Part 24: