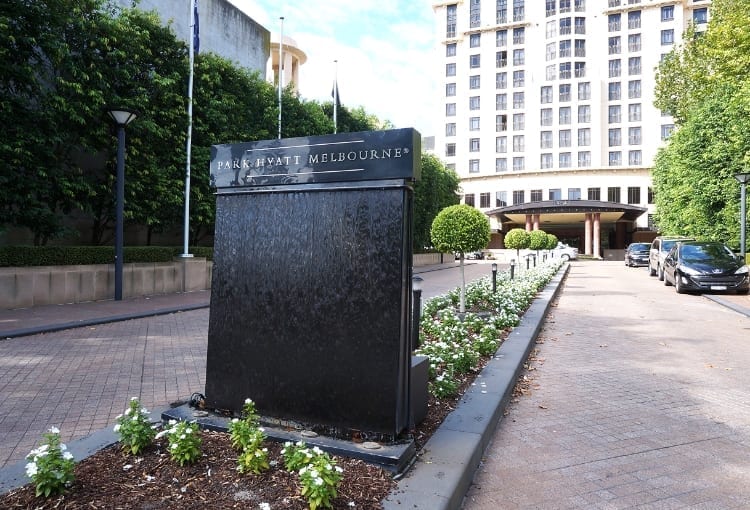 REVIEW – Park Hyatt Melbourne
August 13, 2016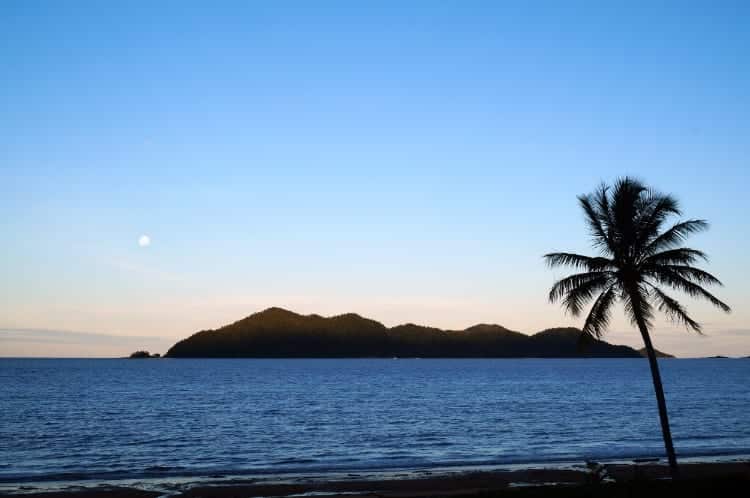 REVIEW – Windjana Villa, Mission Beach (Australia)
August 13, 2016
Hilton
Location: Cairns – Australia
Loyalty Program: Hilton HHonors
Status During Stay: Gold
Room Type: Spa Room & Executive Corner Room
---
Intro
---
We had originally planned to head to our friends' place in Mission beach, directly. However a big storm had just passed through the region and everybody was saying that driving at night was tantamount to suicide.
Apparently there would be hoards of spooked animals invading the Bruce Highway (awesome name for the main road that runs through most of the West Coast of Australia), desperate to smash up our car.
It never ceases to amaze me how basic things that I take for granted in England, can result in death in Australia: Sitting outside, swimming in the ocean, using the toilet (google "dunny spider" if you're feeling brave) and now, apparently, driving at night.
Anyway, we looked at the options in Cairns and had a choice of either the Shangri-La or the Hilton. I figured I'd get some mileage out of my Hilton Gold status so we made a last minute reservation there.
---
Arrival
---
Stepping off the plane in Cairns, the first thing you notice is the humid warmth of the air, a total contrast to the dry, cold pressurised air of the aircraft. I have to say that getting hit with a change of atmosphere, when getting off a plane, is one of my favourite feelings in life. It is amazing to think that even the richest men in history up until 70 years ago could never have dreamed of experiencing this (even if they wouldn't have been thrilled with the cramped conditions on an LCC!). Throughout the airport terminal you see posters advertising diving trips and helicopter sight seeing, and every shop seems to sell inflatable toys and flip flops (aka "thongs" in Australia).
The Hilton Cairns sticks with this theme, and is very much a resort hotel. After staying in a few different city destinations, this was actually a very welcome change.
All the staff here were crazily friendly; you could definitely tell that you were no longer talking to 'city folk'. Unfortunately when we checked in we were told that there were no executive floor rooms available. We figured that since it was only a one night stay, this wasn't the end of the world, we'd just pay for the buffet breakfast downstairs. We would also have preferred a view of the beautiful creek and mountains, rather than the rooftop of the casino but again, no huge problem.
---
Spa Room
---
We were given a spa room, which featured a jacuzzi tub and a glass wall separating the bathroom from the bedroom:
The bathroom featured the standard Hilton toiletries: Peter Thomas Roth.
The body wash is exciting because it has sparkly bits in it.
After quickly freshening up we headed out for some dinner. We settled on a place called Raw Prawn, primarily because it had a mixed BBQ dish that featured crocodile and kangaroo.
We ended up ordering the mixed meat skewers, mixed seafood skewers, soft-shell crabs and a huge salad. Total cost was under $80 (the water was free, from the tap, they just put it in fancy pants Voss bottles)!
After dinner, we walked through the park, enjoying the fact that we could walk around in shorts and t-shirt at night in April.
We were greeted by the duty manager when we got back to the hotel. He asked us how long we were in Cairns and we started chatting about the storm and the impact on life that such occurrences have on people living in isolated areas.
He then asked if everything was ok with our room and what we thought of the hotel in general, given that we stay in a lot of Hiltons. I said that the hotel decor was very cool and gave a great resort feel to the property and that the staff were all super friendly and eager to help. I also said that we would have preferred a room with a king bed rather than two twins and that we often get upgraded to executive rooms but understood that the hotel might be busier than usual.
He quickly typed on his computer and with a big smile on his face handed over two new keycards, to an executive corner room with views of the water! He told us we could just hand back the keys to both rooms when we check out the next day.
The interior of the room was pretty similar to the spa room, with the added bonus of having an extra window, as we were on the corner.
I checked out the gym facilities late at night. The whole pool/gym area is technically closed after 10pm but I snuck down there and got some training done. The facilities reminded me of what we had in school in the early 90s. They had basic cables, a few free weights, ancient treadmills and stair machines. Not the best but you could definitely get a varied workout done, given that they had a leg press and even a super old-school cable based bench press machine (haven't seen one of those for years).
In the morning, the balcony was a lovely place to sit and relax.
---
Executive Lounge
---
The Executive lounge had a really relaxed atmosphere, it was about as un-executive as it gets. I can't imagine anybody in a suit and tie has ever set foot in the place!
Unfortunately, the attitude towards providing a decent breakfast was in fitting with the relaxed theme. There was a selection of sweaty looking cheese, some pastries, cereals and lukewarm cuts of ham. You could also order boiled eggs. Seriously, that was the only egg option, boiled.
My recommendation: come here for a coffee first thing, enjoy the peaceful atmosphere and then head down to the buffet breakfast for the food.
---
Conclusion
---
On the whole, the Hilton Cairns was hard not to like. The location is just so great, the feel so relaxed, the staff so welcoming, it makes you feel like you're a million miles away from the 'real world'. The flip side to this is that some of the luxuries of city life are missing. On the whole though, I'm not complaining. I mean just look at Cairns:
---
Excellent Adventure
Part 1:

Part 2:

Part 3:

Part 4:

Part 5:

Part 6:

Part 7:

Part 8:

Part 9:

Part 10:

Part 11:

Part 12:

Part 13:

Part 14:

Part 15:

Part 16:

Part 17:

Part 18:

Part 19:

Part 20:

Part 21:

Part 22:

Part 23:

Part 24: