REVIEW – Andaz 5th Avenue, New York (Splash Suite)
October 15, 2016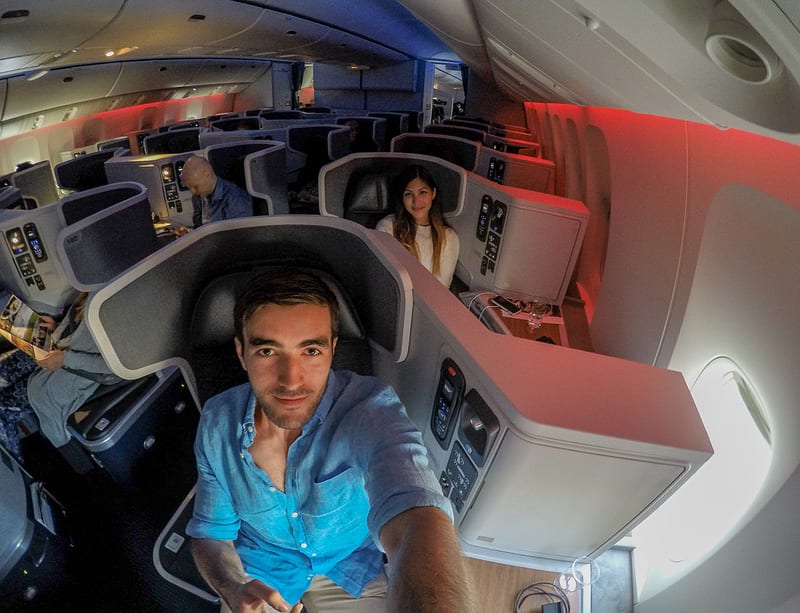 REVIEW – American Airlines : Business Class – New York to London (B77W)
October 15, 2016
Grand Central station is absolutely worth a visit, it is a stunning piece of architecture. There is also a fantastic market full of fresh produce as well as a branch of one my favourite coffee shops: Joe.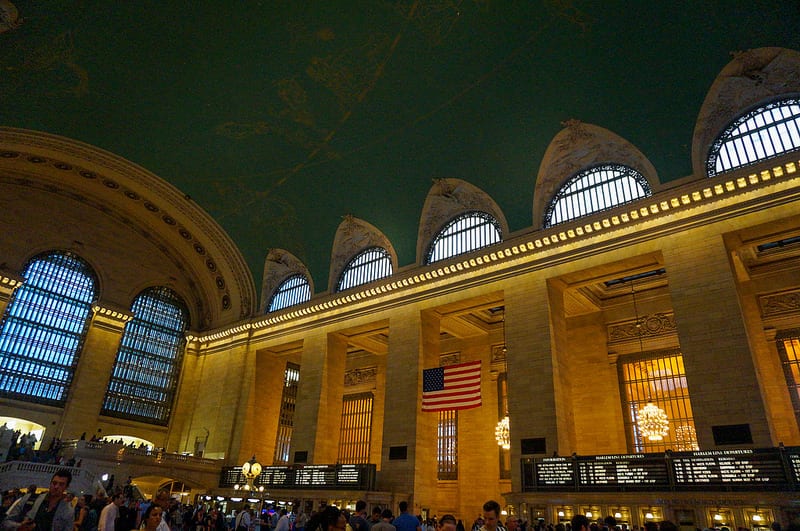 Just around the corner from the Andaz is a great sandwich restaurant specialising in slow cooked meats. It is called Untamed. You can also take the sandwiches as Meat Plates, without the bread.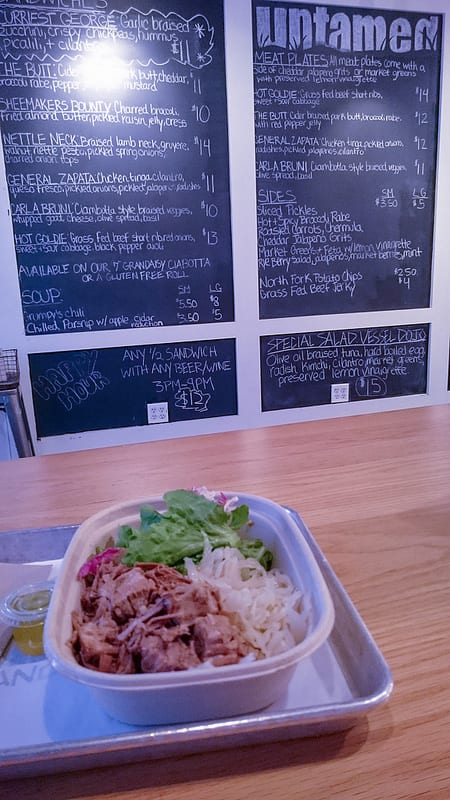 Last time I recommended Katz's Deli on Houston. I can't come to New York and not a get a Pastrami sandwich. However, near to the Andaz is 2nd Avenue Deli. The sandwiches are not quite as good but the service is absolutely fantastic and there is no wait at all for a table. Whilst we were here we got talking with people at other tables and didn't really see any other tourists. It was a very different experience to Katz's and just as cool but in a totally different way.


A New York institution. The original Shake Shack in Madison Square Park is always popular and more so when the weather is good. My tip? Go here for a late breakfast burger, there are no lines and the burger tastes just as good early in the day as it does a couple of hours later when the line is 50 people deep.


There are plenty of opportunities to take postcard style shots of the iconic streets of New York, in the immediate vicinity of the Andaz 5th

Central Park is infinitely more well known but Bryant Park is my favourite in Manhattan. In the summer you can bring your lunch and eat under the shade of a looming tree. In the winter the Park is transformed into a beautiful Arctic wonderland.
My favourite part of Manhattan to go drinking is Alphabet City. Mother of Pearl is a Tiki bar which opened in the last year. It is now a firm favourite, the spam spring rolls were insanely good (although it seems that the menu is now entirely vegetarian!) and whilst there are plenty of Tiki drinks on offer there are also some stronger, shorter drinks too…
…although personally, I couldn't help ordering a drink which came served in a shark's head, covered in 'blood bitters'

As the night draws on, Raines Law Room is a great choice. It has a very dark and intimate feel (if you know the backstory, you'll know exactly what I mean). The venue is somewhat legendary, as it was one of the progenitors of the worldwide interest in 'speakeasy' bars. They execute the concept superbly, both in terms of decor and in the quality of the drinks they serve.

Sometimes it can be hard to see the forest for the trees. To get a view of the iconic New York skyline plus a glimpse of the Statue of Liberty, head across the water to Jersey City's Liberty State Park.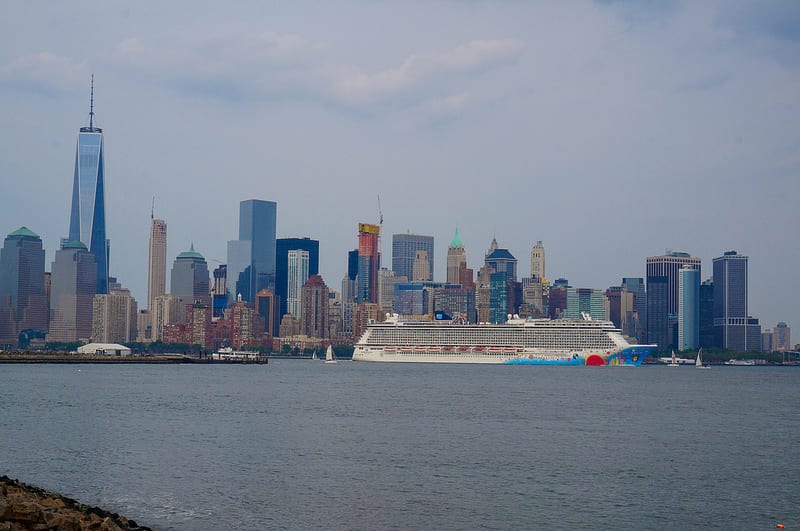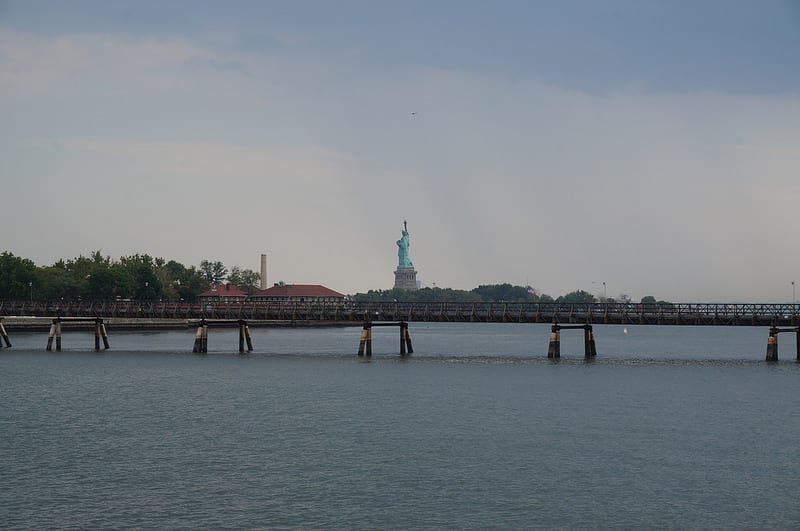 If you're visiting for the first time (or if you're jet lagged and just want to see other people) then Times Square is only a 5 minute walk from the Andaz 5th

The closest sight to the Andaz is actually also one of my favourites: the New York Public Library.
---