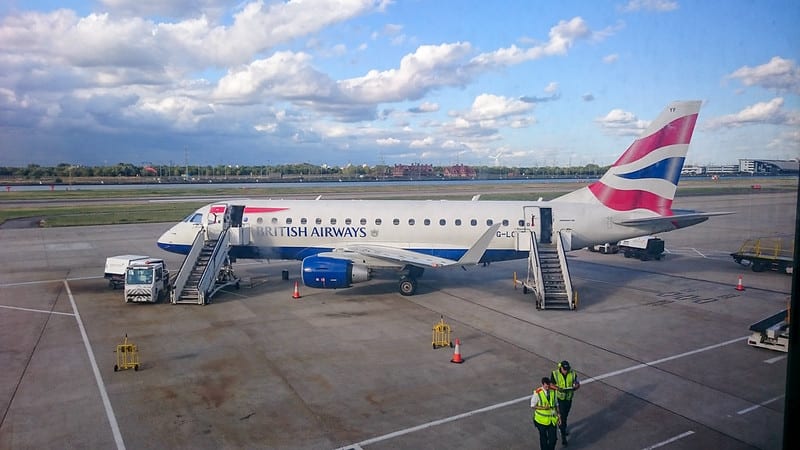 An evening in Dublin (August 2015)
October 15, 2016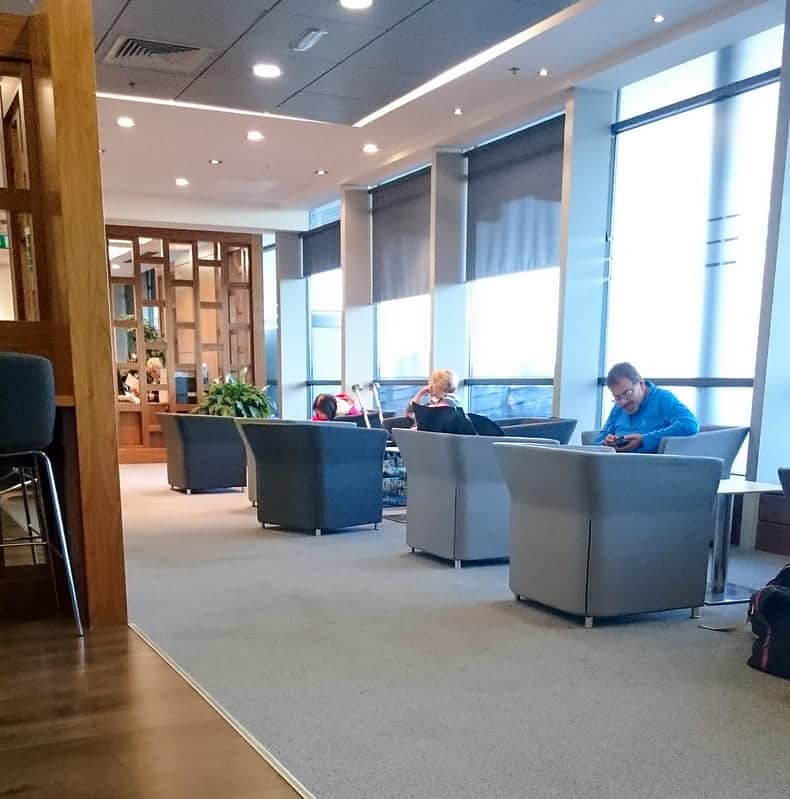 REVIEW – Dublin Airport Executive Lounge, DUB (BA)
October 15, 2016
Conrad
Location: Dublin
Loyalty Program: HHonors
Loyalty Status During Stay: Gold (thanks to UK Amex Platinum)
Room Type: King Room
Cost: €200
---
Intro
---
Having enjoyed fantastic stays at Conrads in Koh Samui, Tokyo and the Algarve, we had quite high expectations.
These hopes were immediately dashed when we arrived to find a drab and partially unlit lobby, with a single receptionist on duty. She handed us an envelope containing our room keys and that was it. No mention of our HHonors status, breakfast time, room number or even directions to the lifts. Nothing.
---
King Room
---
The room was definitely in fitting with the tone of the lobby. It had more in common with a Travelodge than the Conrad Tokyo. The decor was very dated and the bed wasn't even properly made!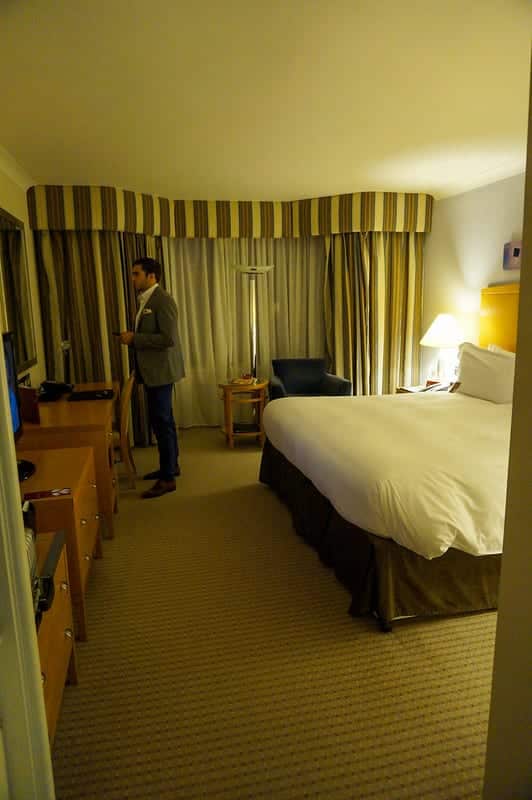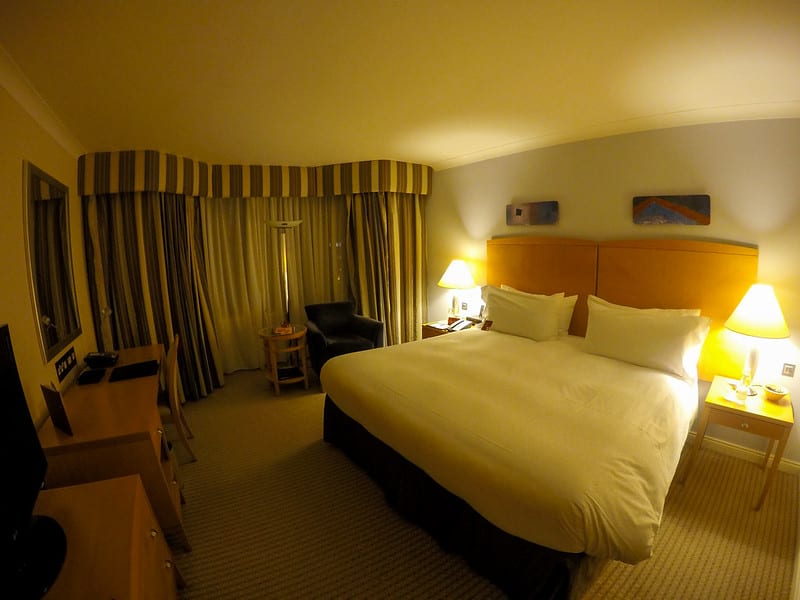 At least the bed was comfortable…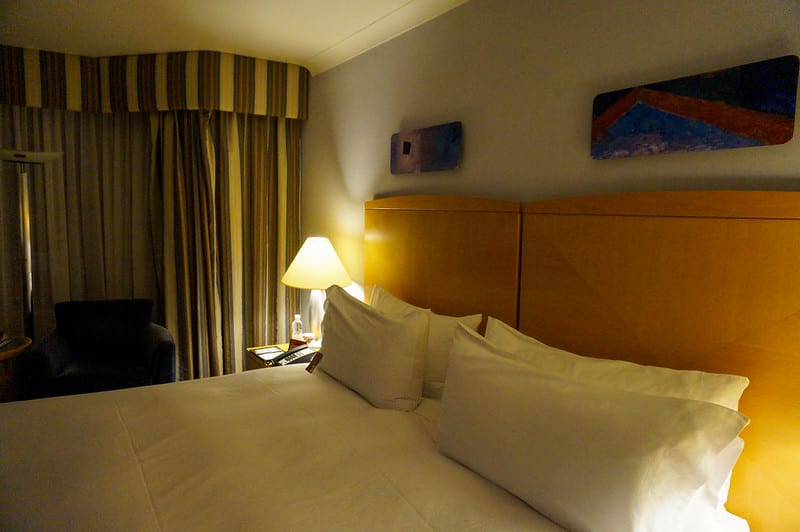 Turndown water. No Conrad toy though.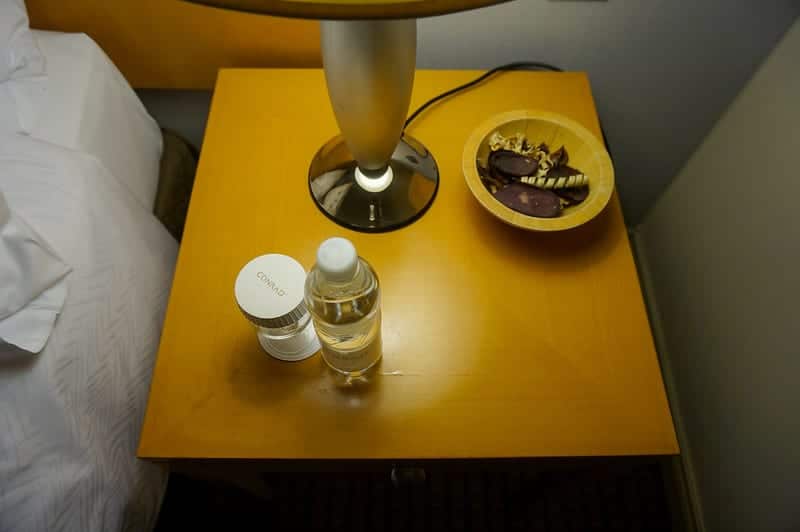 Definitely not in England any more.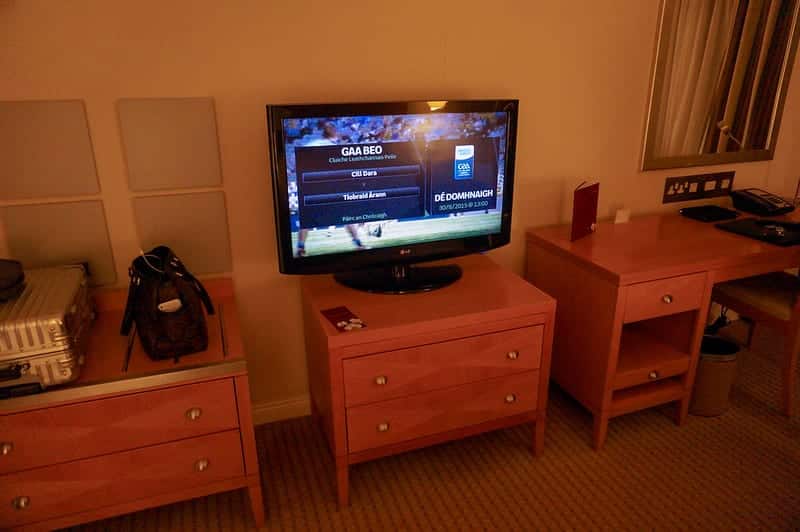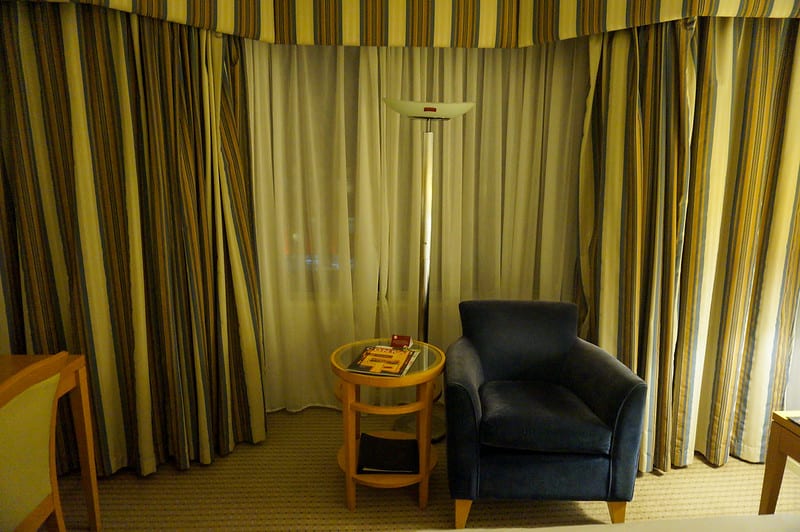 Given the other buildings in the area, I'm pretty sure this view is as good as it gets. I picked this room during online check-in.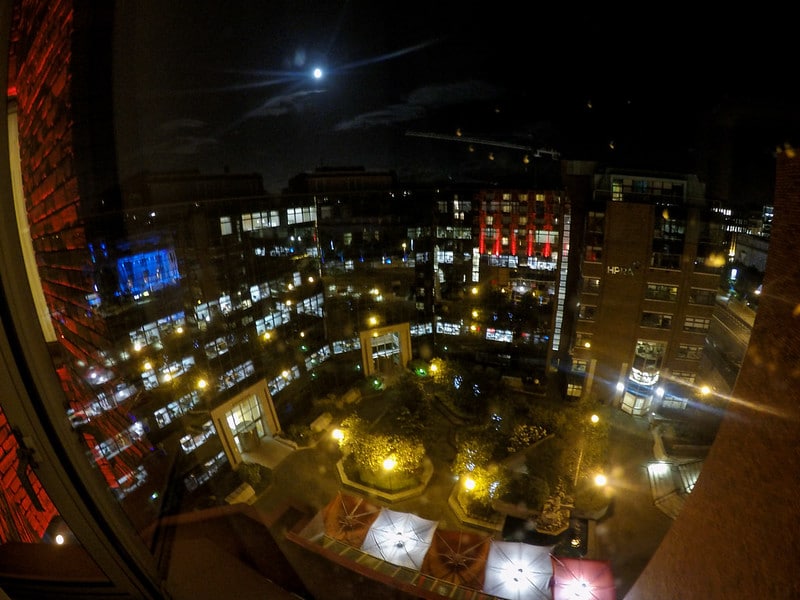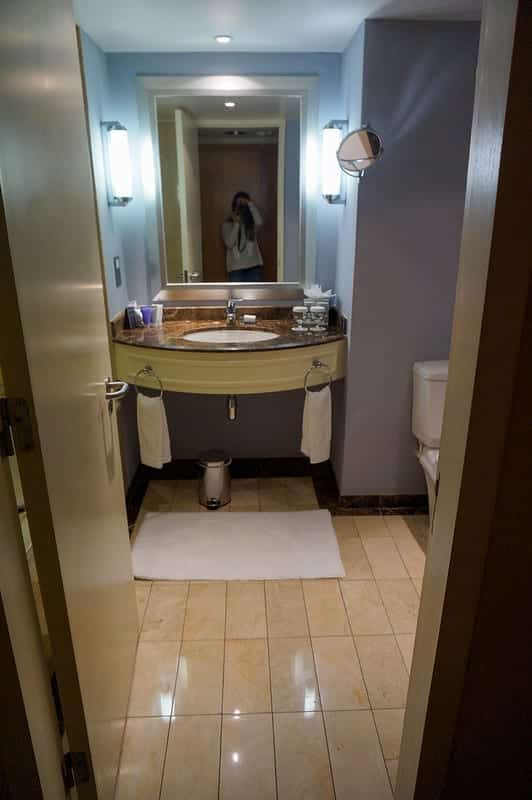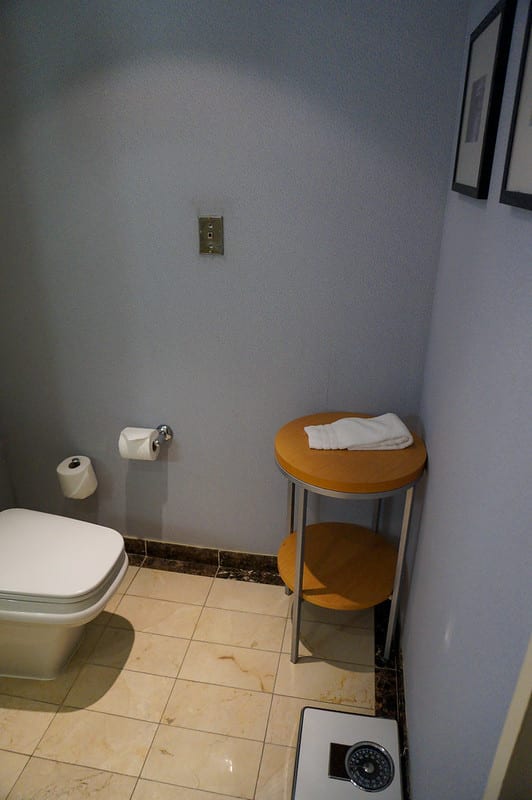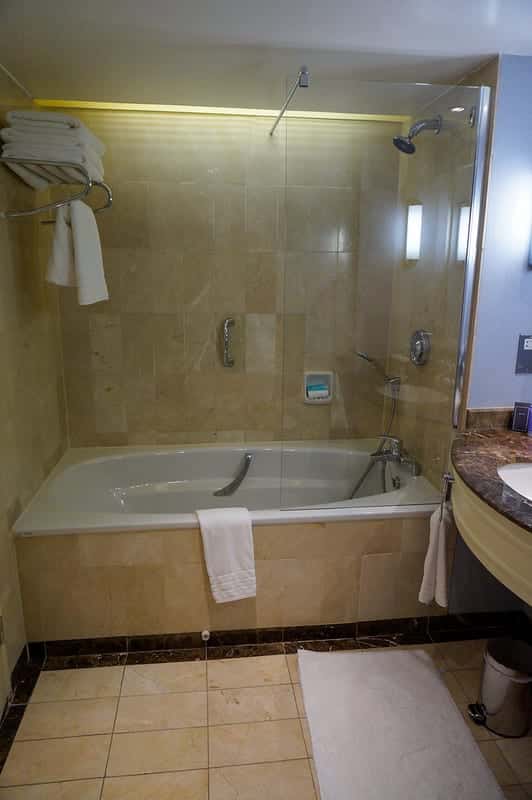 Aromatherapy Associates amenities. We weren't given the option of switching to Tara Smith, Refinery or Shanghai Tang.

Unfortunately, two minutes after arriving in the room we got a call. Our bags had arrived. The receptionist had forgotten to tell us. No shopping spree.
I have to say though that the porter that brought us the bags was unbelievably warm, friendly and helpful. He wanted to make sure that we knew where everything was, talking us through the room features one by one, making sure we had the wifi password etc.
What a contrast to the lady on reception.
---
Conclusion
---
Overall, I just cannot fathom how this hotel has the same branding as the Conrads elsewhere in the World. The hotel is markedly below brand standards. Next time I find myself in Dublin, I will certainly look elsewhere. Given the eye-watering rates that the Conrad usually goes for there is simply no reason to stay there, particularly for short stays where most of the time is spent sleeping anyway.
---