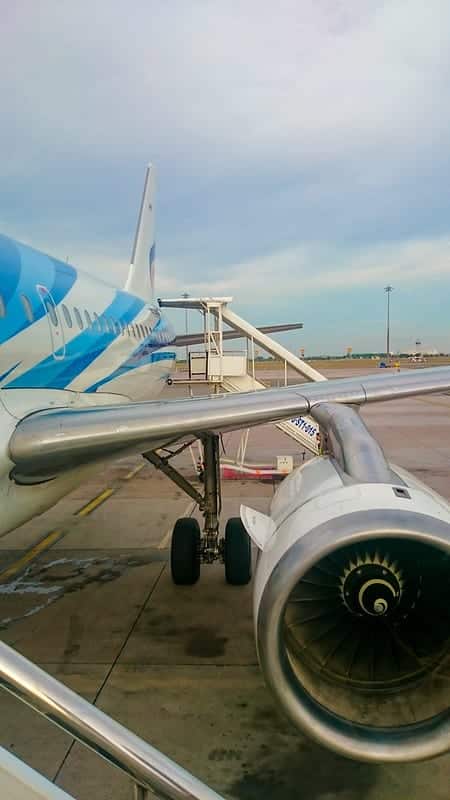 REVIEW – Bangkok Airways : Economy Class – Bangkok to Koh Samui
October 14, 2016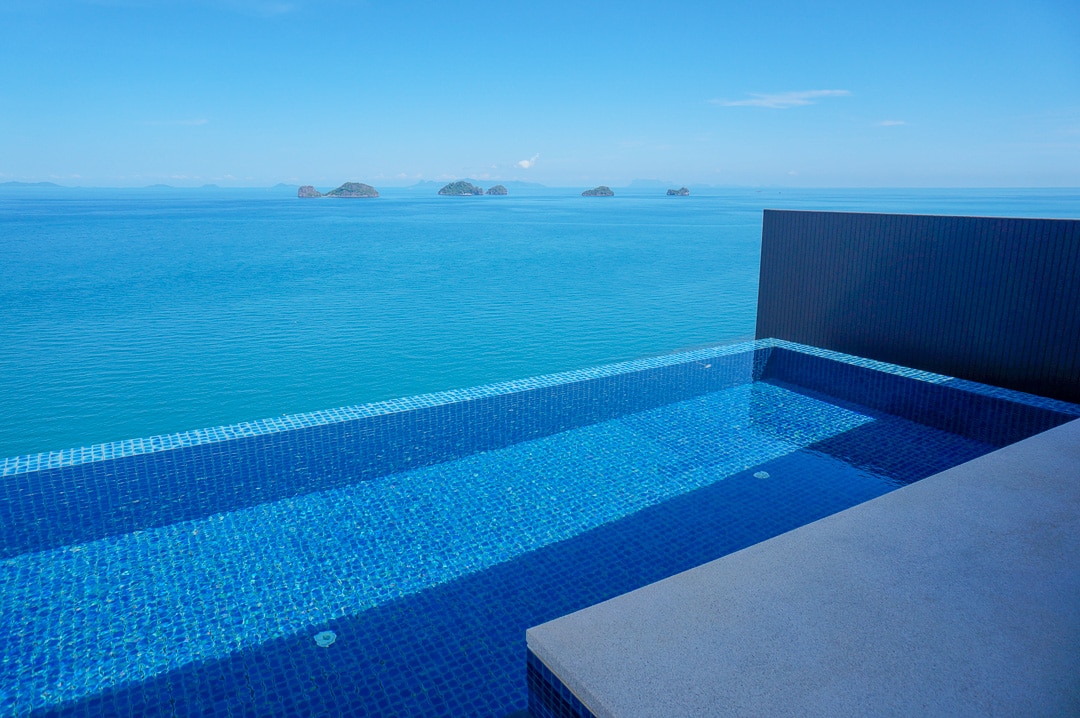 REVIEW – Conrad Koh Samui – Part 2
October 14, 2016
Conrad
Location: Koh Samui
Loyalty Program: HHonors
Loyalty Status During Stay: Gold (courtesy of UK Amex Platinum)
Room Type: 1 Bedroom Oceanview Retreat Pool Villa
---
Intro
---
We walked out of the Koh Samui terminal and strolled slowly towards the pick-up area, enjoying the warm humidity of the evening.
There, waiting for us, was FlyerTalk favourite, and all round nice guy, Mr. Samui. If you need a transfer to the Conrad, he's your man. We just booked by sending him a Whatsapp: +66 89 060 6440.
After an hour-long ride through some pitch black roads (including an immensely steep final climb, once on the grounds of the property itself) we finally arrived at the lobby, of one of the crown jewels in the Hilton property portfolio.
We were enthusiastically greeted at the entrance to the lobby of the Conrad Koh Samui. Our bags were taken and loaded on to a buggy as we sat sipping sweet lemongrass tea, whilst completing the check-in formalities.
We booked two free nights using UK Hilton credit card certificates and booked the third night at 50% off BAR via Hilton Premium club Thailand.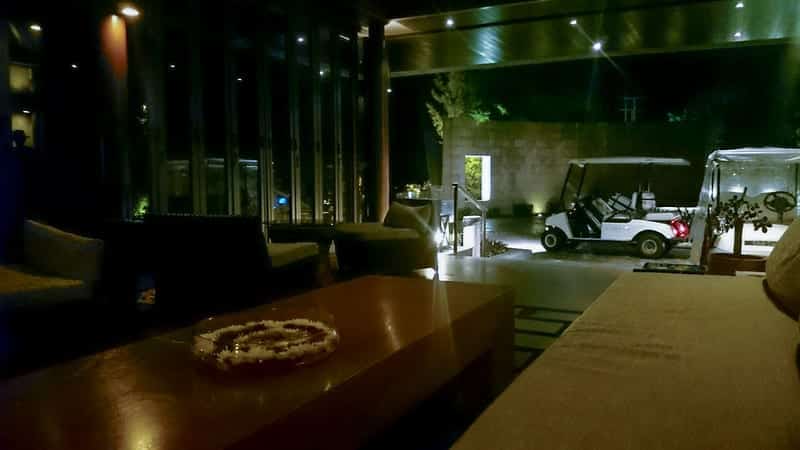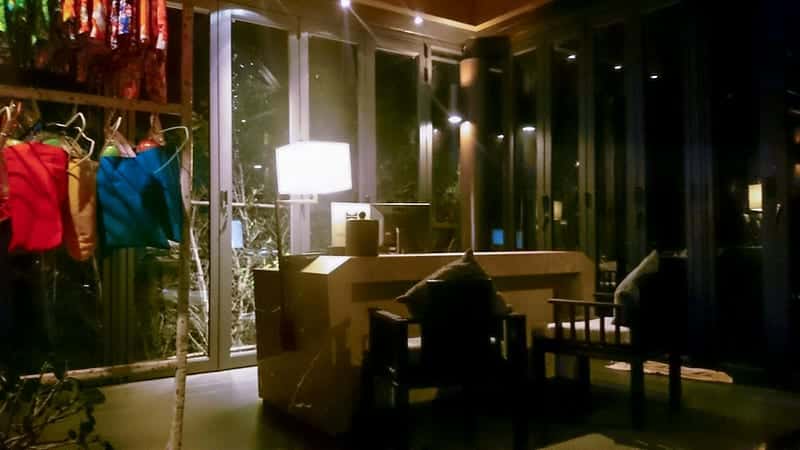 Standard villas are numbered 1xx and 2xx. We asked in advance for a villa in the 3xxs (the interiors are almost identical, with a slightly upgraded entertainment system), the reason for this is that villas 307-310 offer some of the most spectacular, uninterrupted views and also benefit from being close to the breakfast restaurant and the bar where happy hour takes place.
Our request was confirmed upon check-in and we were told that this was due to the fact that we were HHonors Gold members (courtesy of UK Amex Platinum). We were also told that we were also entitled to pull a mystery gift coupon from a box, I left it in Kamara's hands and she won us a free poolside ice-cream!

---
Oceanview Retreat Pool Villa
---
The rooms at the Conrad Koh Samui are all freestanding villas, arranged along a cliffside. This makes for some absolutely stunning views. Given our late arrival though, the views would have to wait. Thankfully the interior design is fantastic too.
I love the abundant use of wood and the addition of small decorative artefacts and paintings to give an unmistakably Thai feel.
The fruit bowl that came with the room was great, we also got a welcome gift of macarons and some turndown cookies (on the tray, on the bed).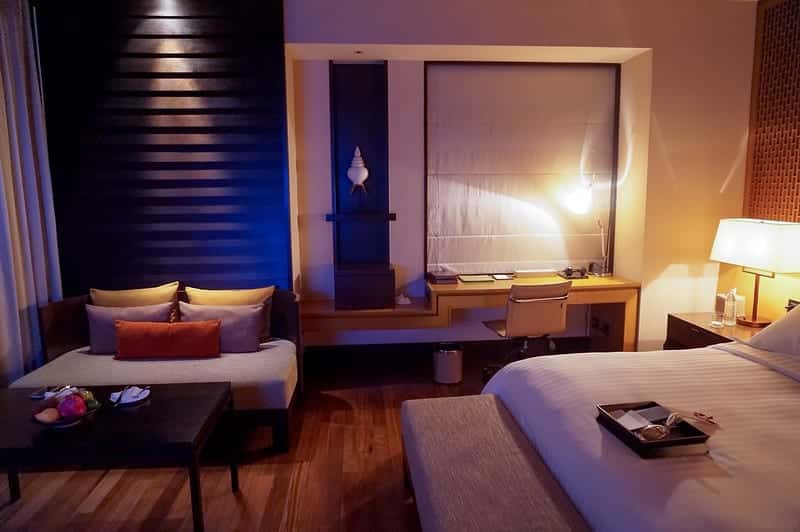 The rooms come with an iPad that has the concierge app loaded on it, as well as having connectivity to the room's Apple TV. I need to get one of these office chairs too, it was insanely comfortable (I'm guessing it was the real deal and not a replica).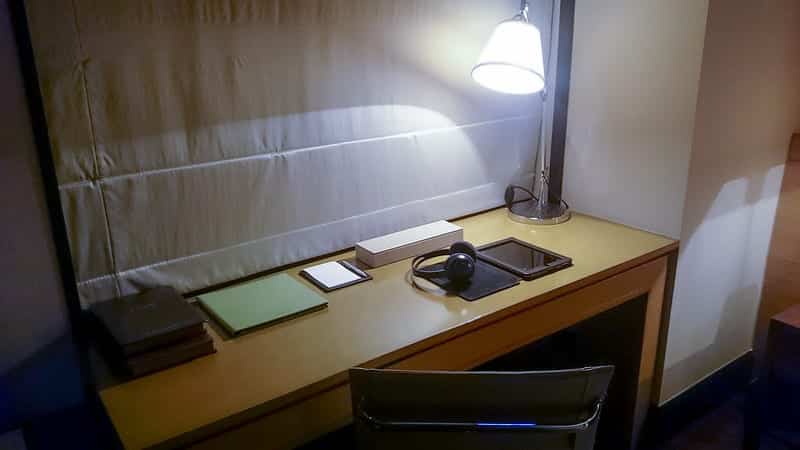 Turndown service included water, the aforementioned cookies… and a bedtime story.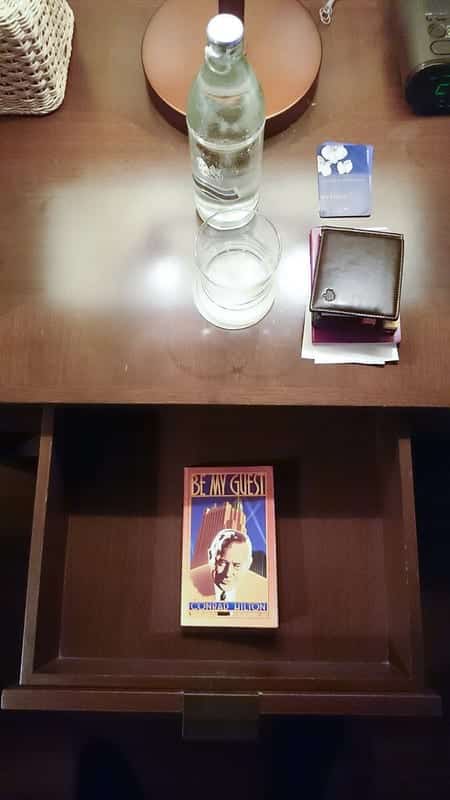 I waited until the following morning to take pictures of the room, when the light was better; starting with the view from the bed. There is zero need to close your curtains here, the privacy is absolute (unless you are scared of a rogue sailor, committing an act of telescopic perversion).
Thai wall art.
The bathroom was as big as the bedroom and dominated by the oversized circular bathtub. Naturally, with this being a 5* resort, there was an insane amount of marble on display. I really like the open plan design, which allowed loads of natural light in.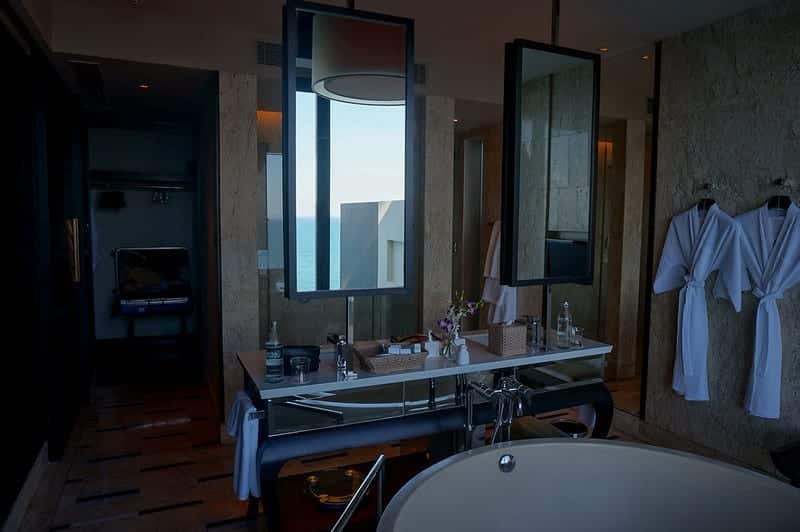 Nice reflection.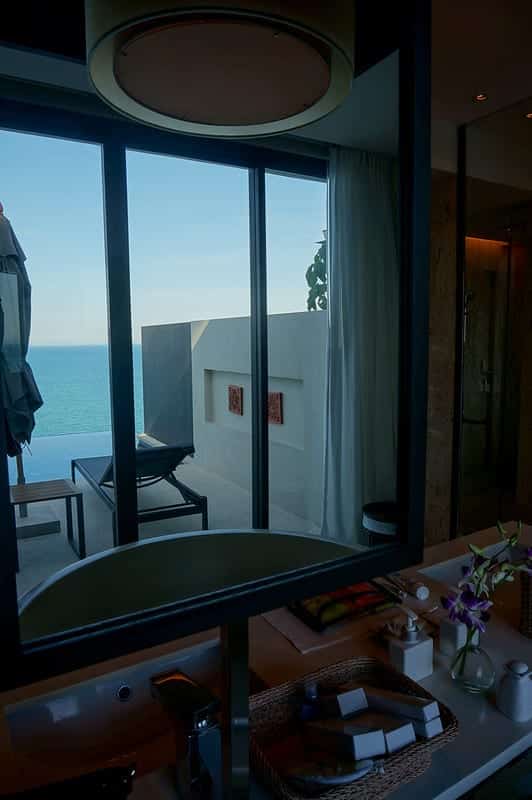 Motley Crue could host a party in this thing.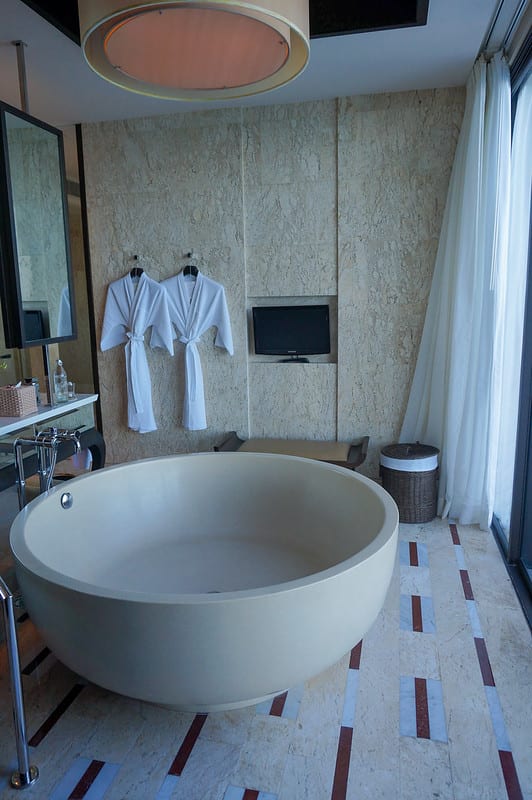 Again, I love two things here. 1. The glass walls mean that you can see the ocean from the gigantic rainfall shower. 2. The rainfall shower is friggin' gigantic.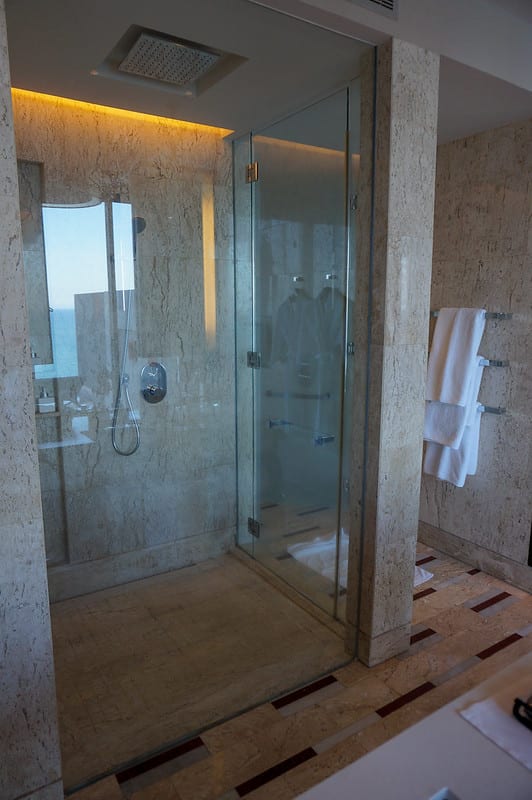 We were offered a choice of amenities upon check-in, we selected Shanghai Tang (the other options are Tara Smith and Refinery [as seen in the BA First Class amenity kit]). In addition to this there were ceramic dispensers filled with what was unmistakably Aromatherapy Associates product.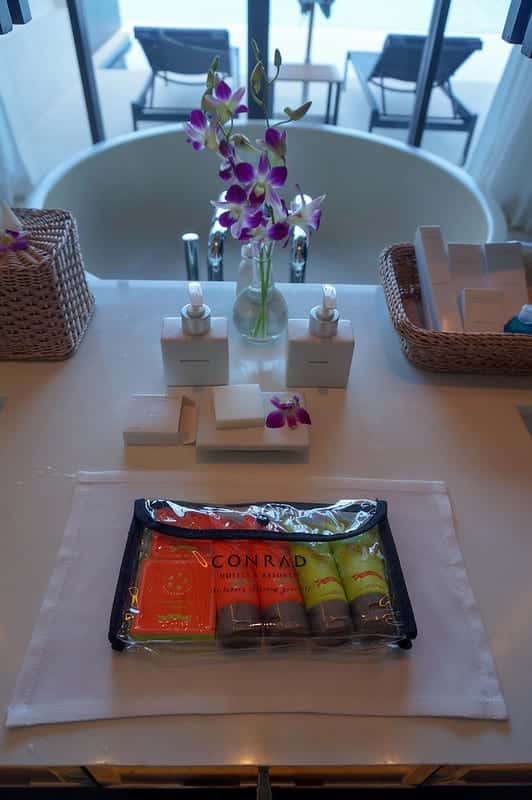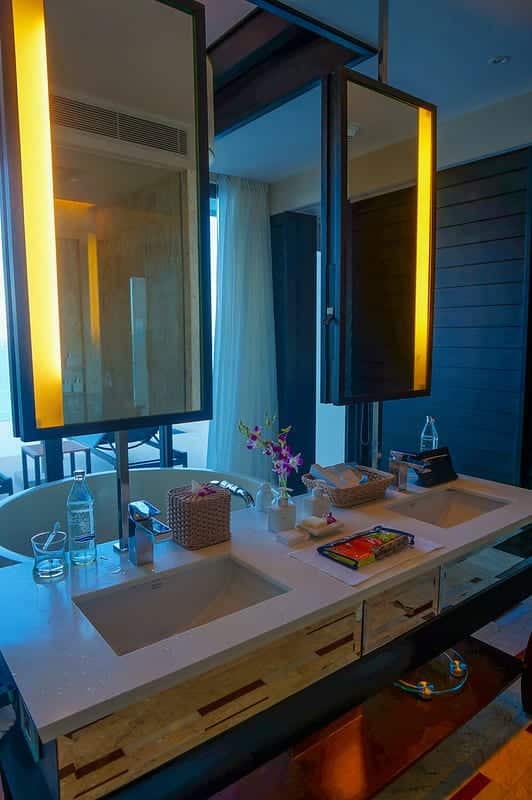 We saved our turndown cookies so we could eat them with a cup of coffee, as a pre-breakfast treat.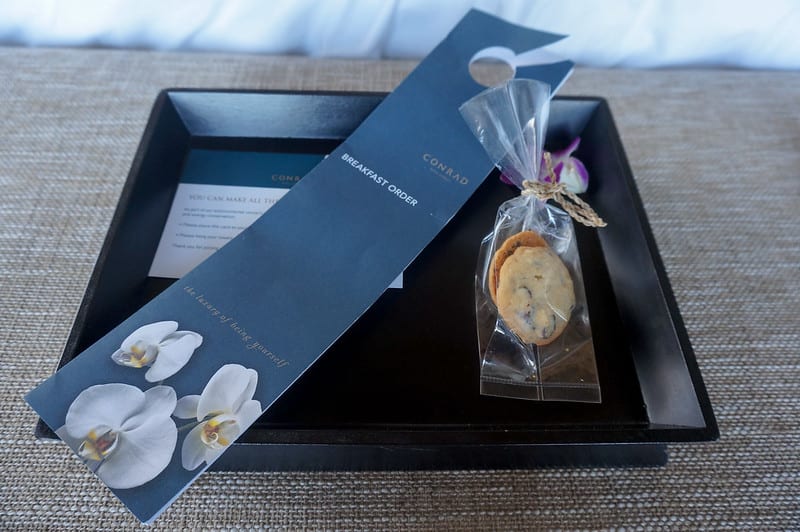 Tapping firmly into the zeitgeist with the complimentary Macarons.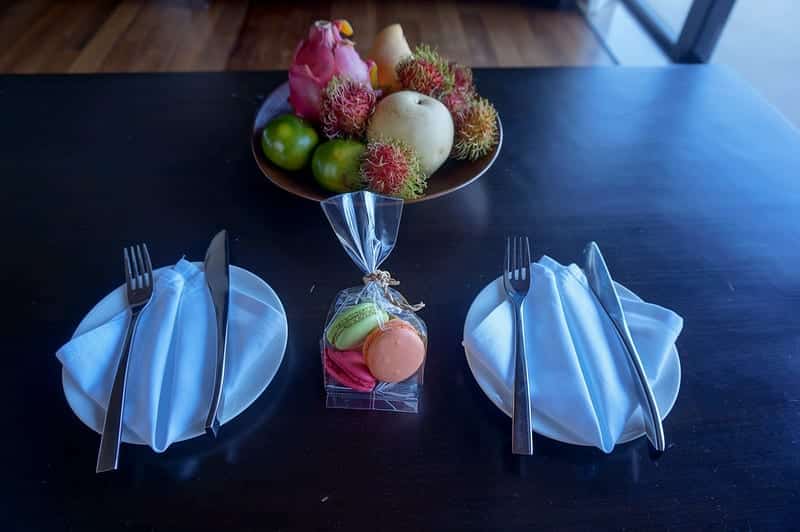 The minibar was well stocked although there weren't a huge number of coffee pods for the Philips machine. The Evian wasn't free but the locally branded bottled water was both free and plentiful. We never needed to call to get more.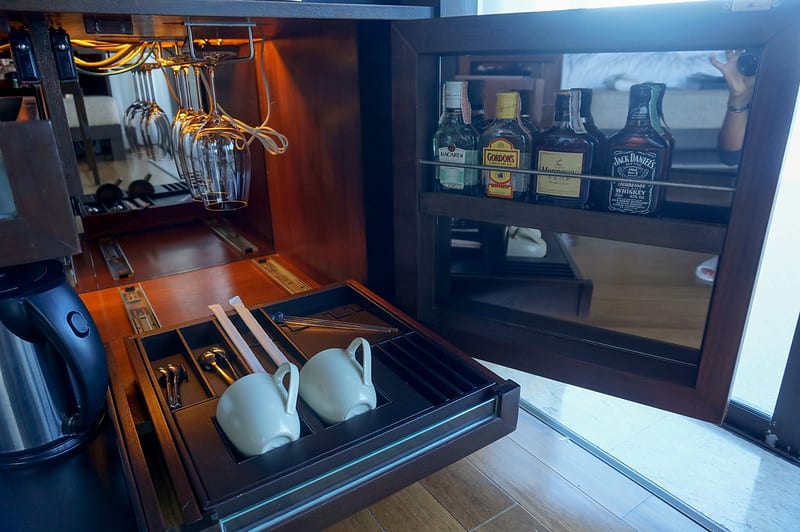 Not a bad setup for writing trip reports.

Reading material.

Wireless headphones and iPad.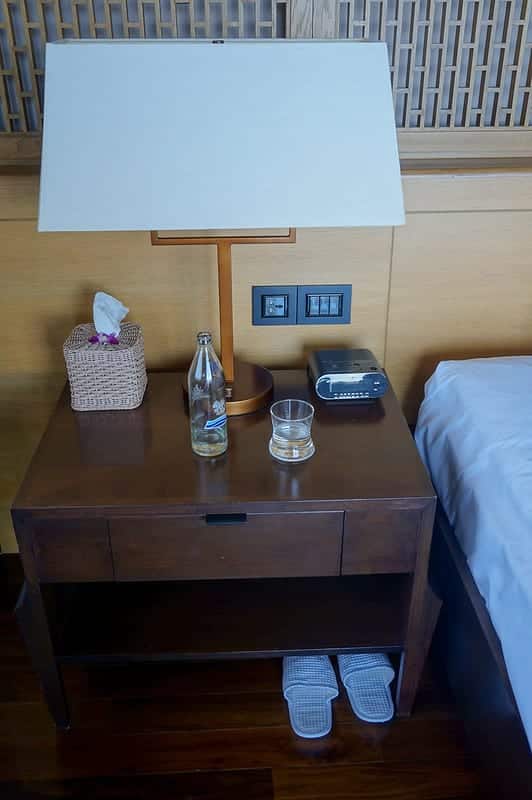 How great is this headboard? I'm a sucker for geometric design.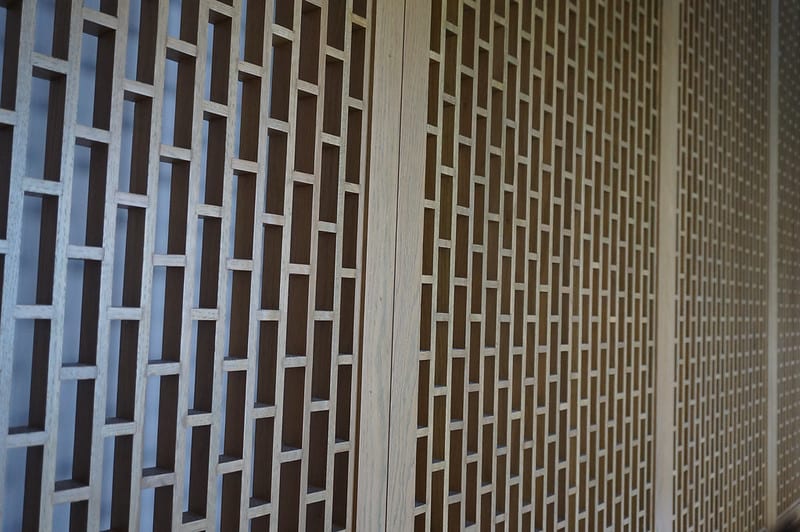 The wooden box was filled with games like Scrabble and Jenga.

We loved the digital radio stations, which we could play through the Bose surround sound system. Our favourite was the 90s dance channel (hard to go wrong with a stellar lineup including: Culture Beat, 2 Unlimited, Strike, Corona, Snap!, Haddaway, Baby D, Blue Boy, N-Trance, Utah Saints…).

Good though the interior is, the real star of the rooms at CKS is the outside area, featuring a saltwater infinity pool with one of the most spectacular views ever.

The view to the right of our pool. As you can see, we had a good amount of separation from these neighbours.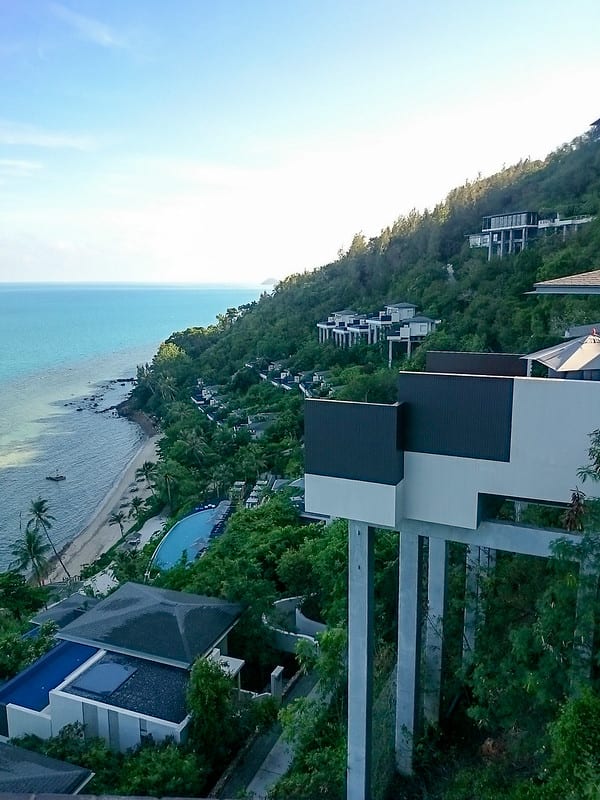 The sun loungers as seen from the bathroom.

This GoPro shot gives you a good idea of the size of the pool.

The neighbours on the other side were closer but we neither heard nor saw them. Above us you can see one of the 2 bedroom villas. They could see us from a couple of spots in our pool but otherwise nothing.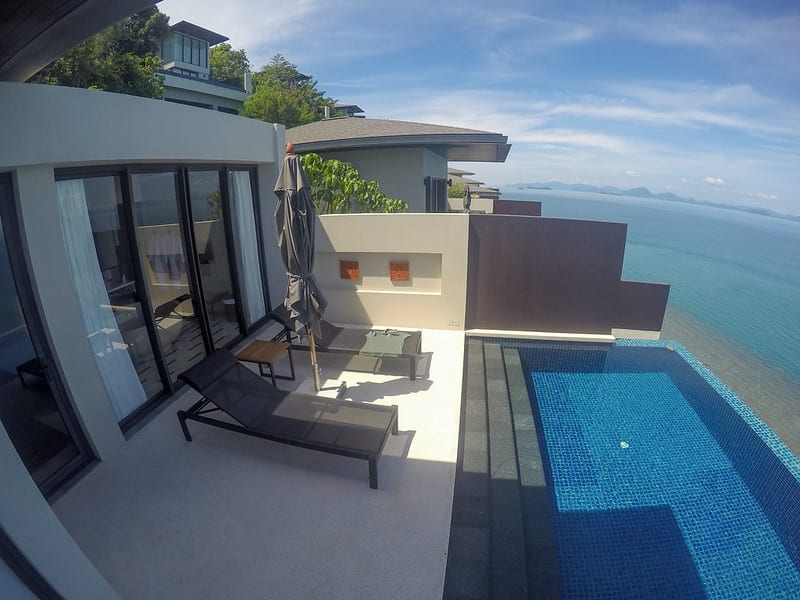 I can't really think of a better place to catch up on some reading.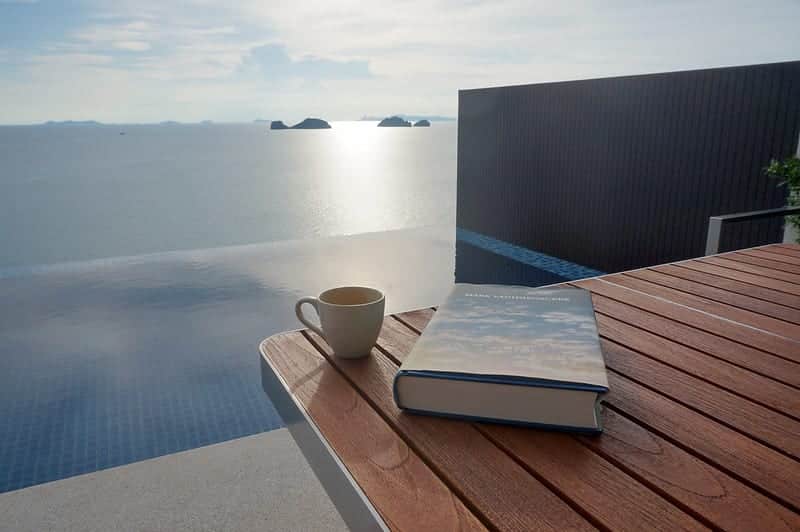 On a clear day, you can see for miles.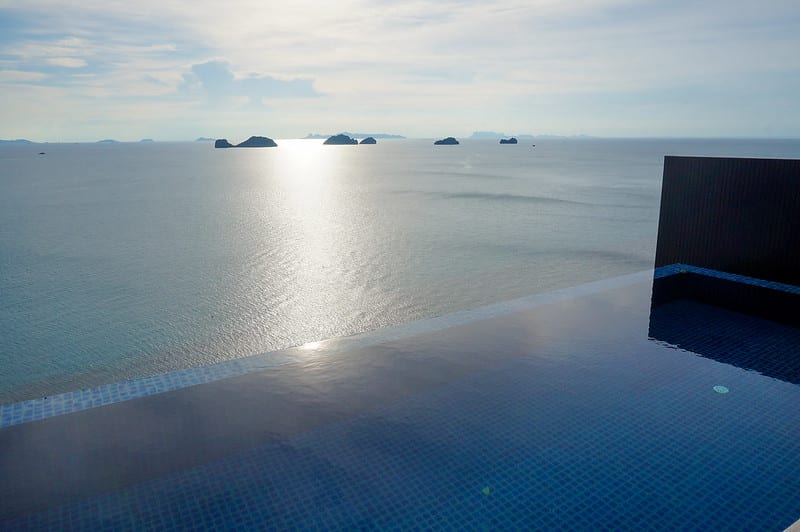 Of course, with such outrageously awesome surroundings, we couldn't help but take a million pics of ourselves.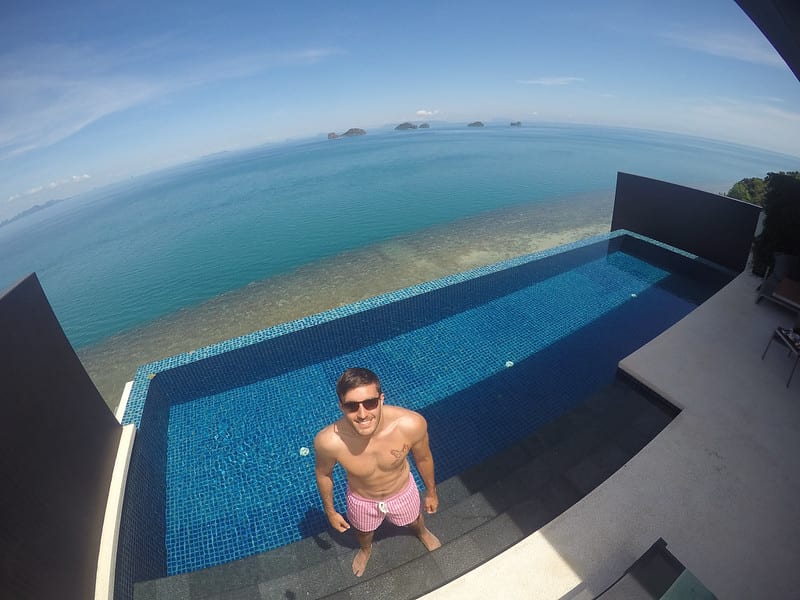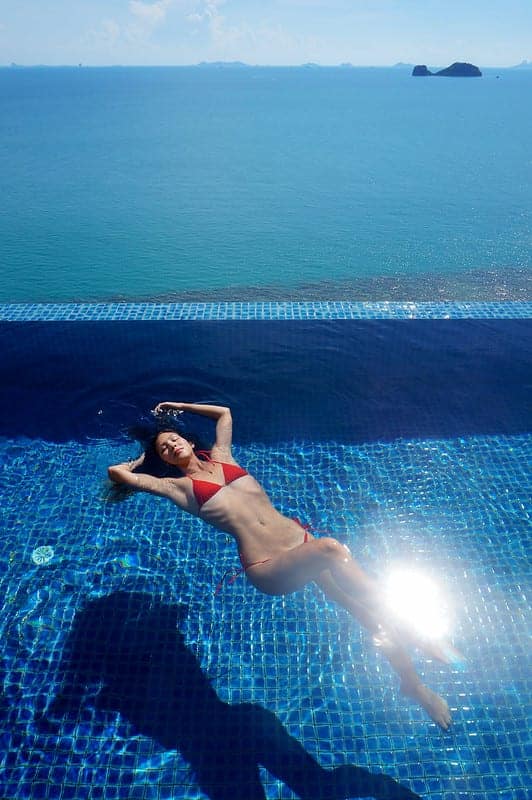 You may be surprised to hear that this picture did well on social media.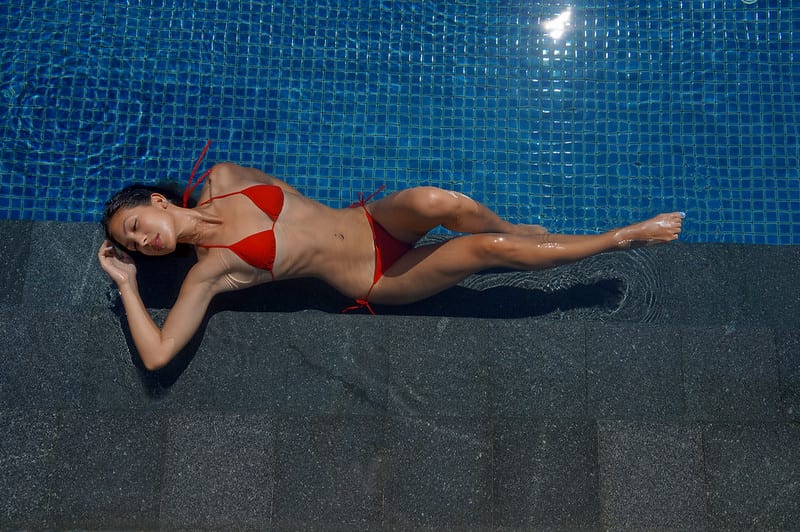 As did this one.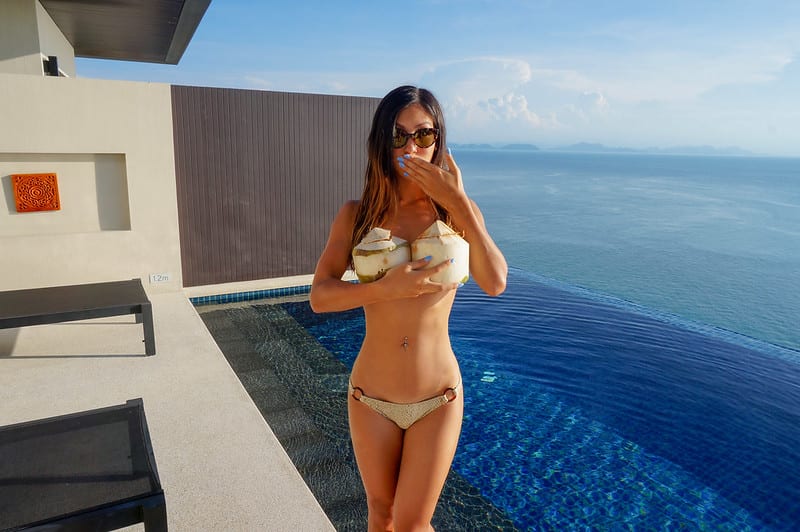 The villa design is quite ingenious. The overhanging roofs of the bedrooms grant a high degree of privacy from villas above; this is further enhanced when the parasols are open.

Even from quite obtuse angles, the walls provide almost total privacy from others.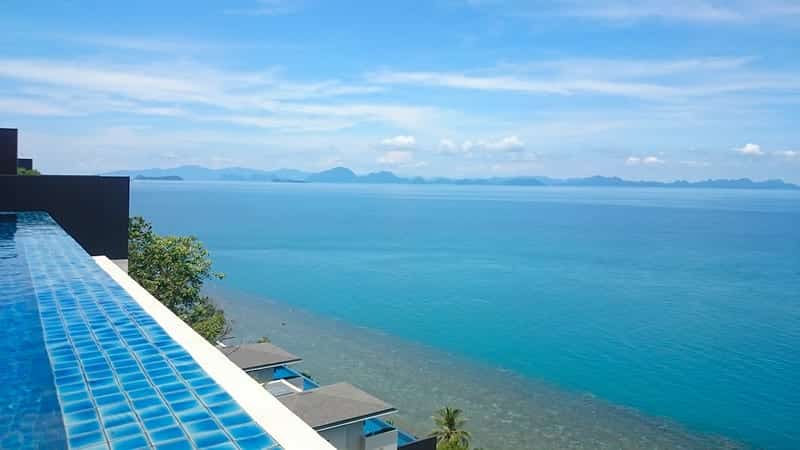 You may have spotted some hammocks and man made islands below. We'll come to those in a bit.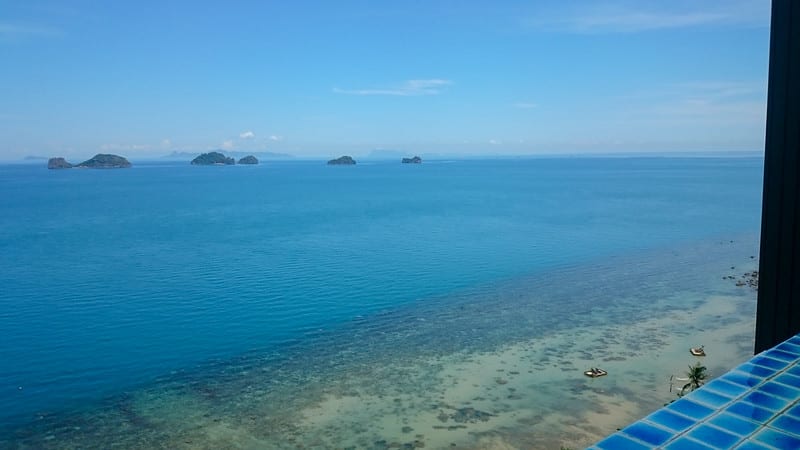 Much like our stay in Busuanga, a defining feature of our time at CKS was the awesome majesty of the sunsets.

---
Breakfast
---
Using our Hilton Premium Club Thailand membership, we were able to get 50% off all food. Our breakfast was included as HHonors Gold members. This made the stay very affordable, particularly when you consider how isolated the Conrad is. You are at least 15 minutes drive from the nearest alternative restaurant and even this would require a degree of planning and co-ordination that would render it impractical unless you were planning to take a proper trip 'off resort'.
Our villa 309 was super close to the breakfast venue: Zest. This meant that we could just walk over when we wanted, without having to wait for a buggy. The slopes are
seriously
steep at CKS and depending on your villa's location, this could easily mean a 25 minute walk to breakfast otherwise.
The approach to Zest (and buggy pavilion).
Breakfast was very busy every day, so I felt bad snapping pictures of people. Here's a stock image from the Conrad website. I can verify that it is accurate…
The buffet was compact but decent, I like how they integrated some refrigerated compartments into the walls, although they had no doors. In addition to hot and cold buffet items there was an egg and waffle station plus a noodle station.
Our routine went like this: find an outside seat and order tea and coffee plus Thai Eggs Benedict from the a la carte menu. Head inside and grab bottles of freshly squeezed juice plus plate one of food. Coffee would be waiting for us. 5 minutes later the Thai Eggs Benedict would arrive.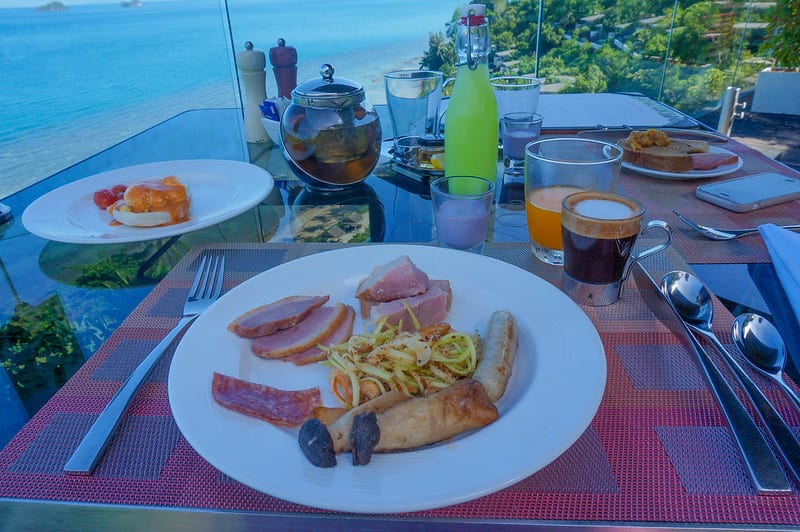 The Thai Eggs Benedict came with Penang curry sauce (surely this makes them Malaysian?) and pork floss. The luminous green liquid is freshly squeezed guava juice, it is delicious.
One morning, a troupe of drummers and dancers paraded through the breakfast venue. I understand that this is a regular occurrence.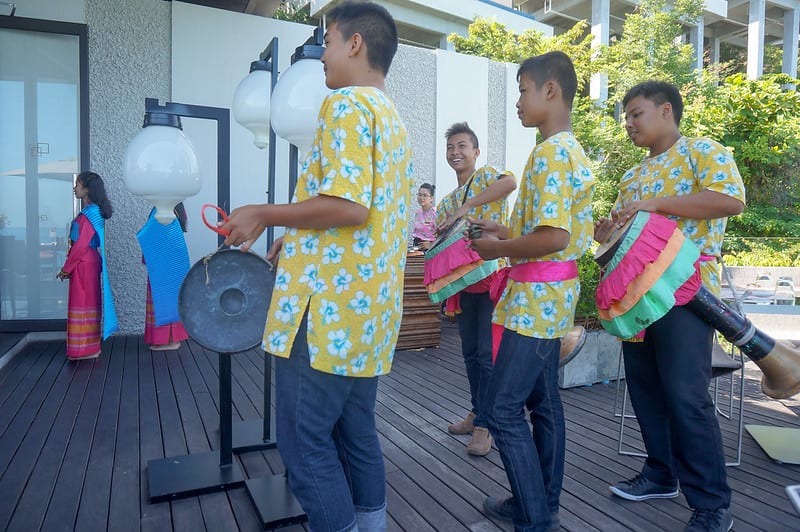 ---
The Main Pool and Azure Restaurant
---
The main pool as seen from breakfast at Zest. The actual beach doesn't have particularly nice sand, so they built a fake beach for people who want white sand.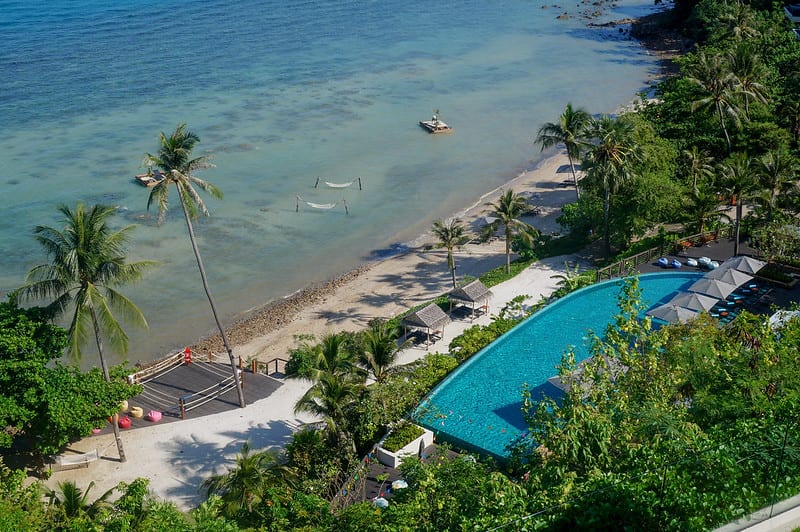 With everybody having their own pool, the main pool was generally quite empty. We popped down a couple of times to grab a quick lunch and both times it was like this.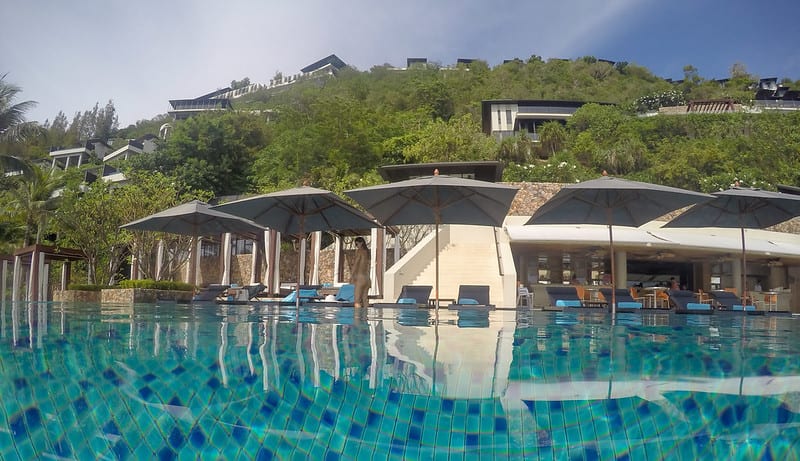 Above and right, you can see the long balcony of Zest restaurant.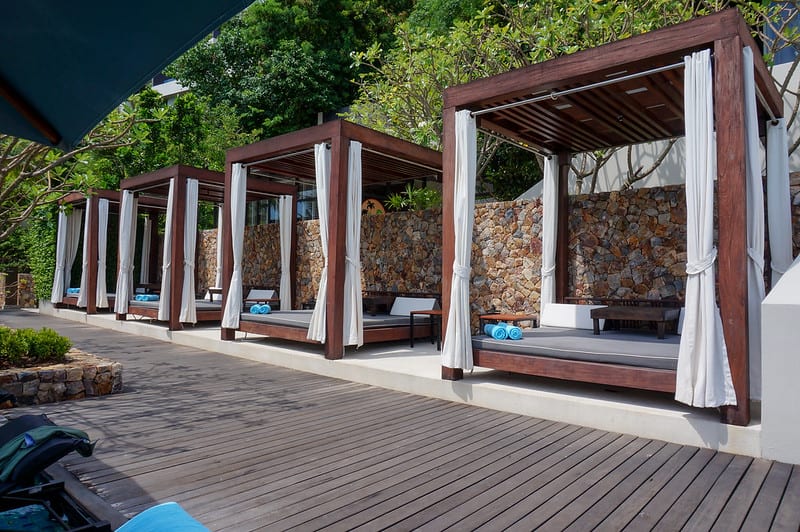 Hard to get tired of this view!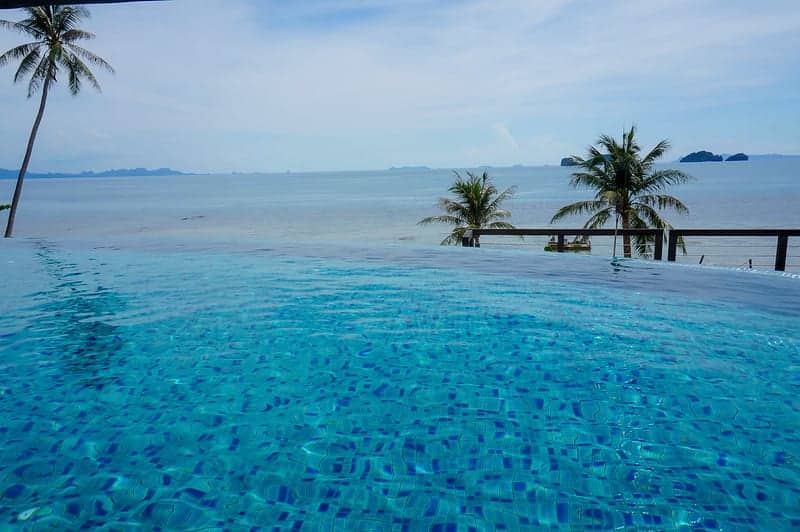 …or this one.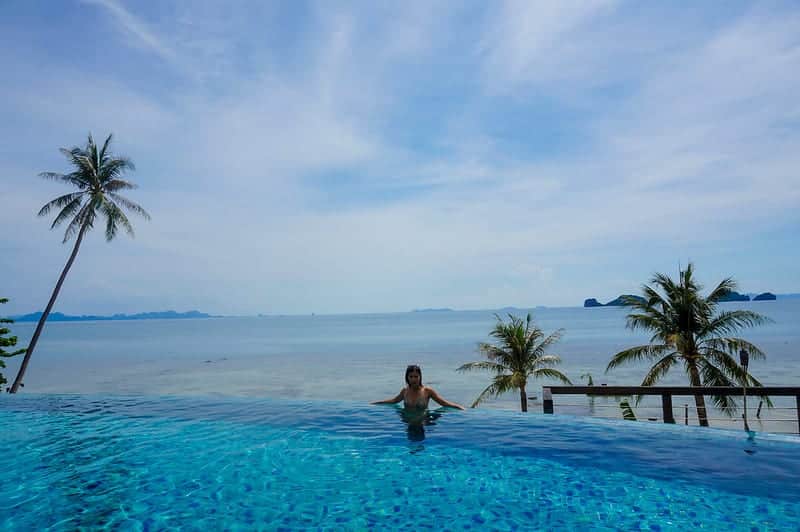 We were always greeted with a complimentary ice tea drink. Our water was kept constantly topped up too.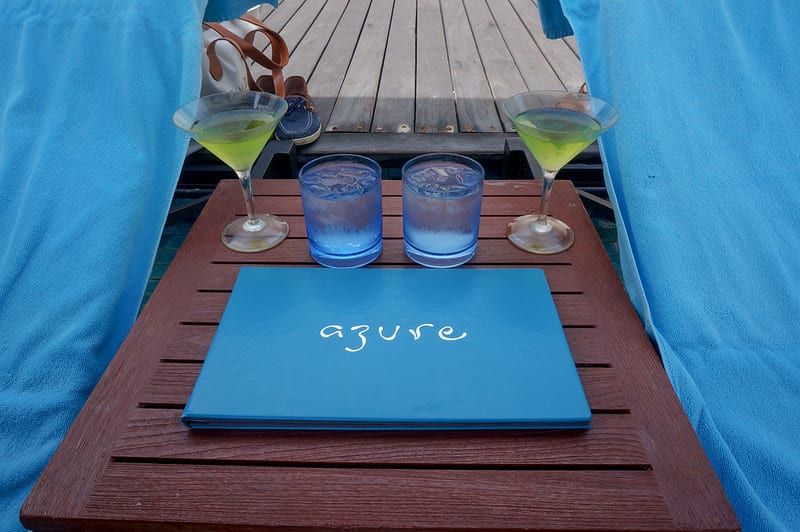 With our 50% discount the prices were very reasonable. The pizzas worked out at £9 for example. Happy hour at the CKS is an ever evolving beast, a number of venues have happy hours, with slight overlaps, which means you can go on a bar crawl every day! The Azure Happy hour is the earliest of the lot, running from 4pm-6pm.

Not a bad place to have lunch.

The food was ok but certainly nothing special. Which is how I would describe most of the 'regular' food options at CKS.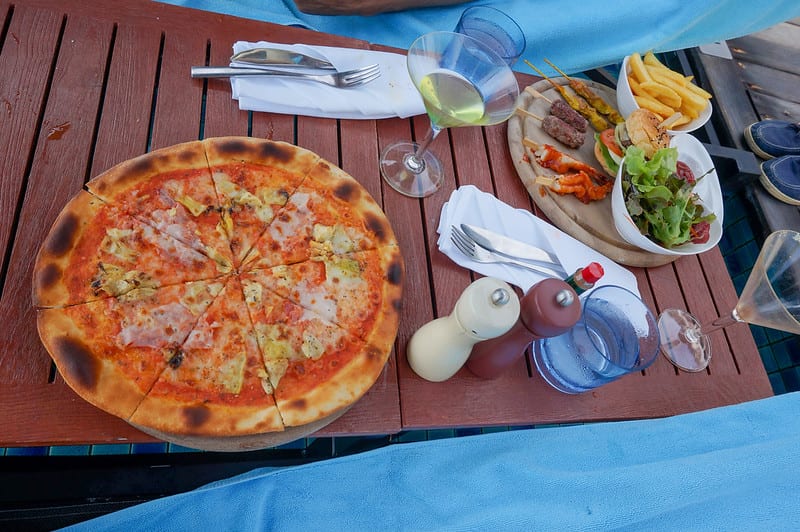 After lunch on the first day, we made our way down to the beach. As you can see, the sand was pretty rough and rocky.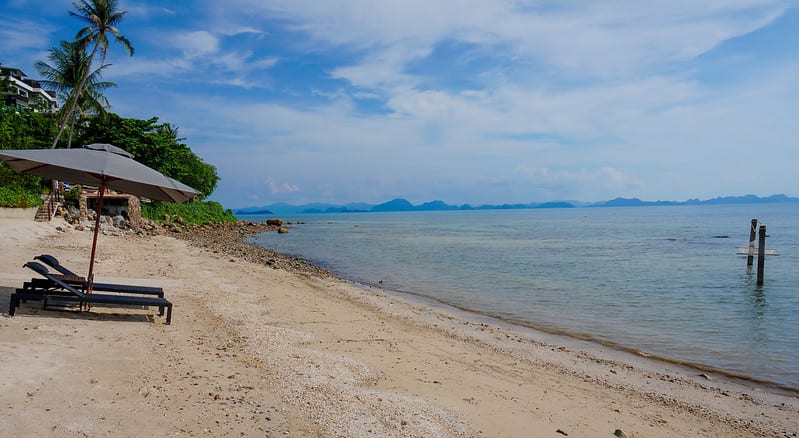 There were a couple of the man made islands out in the water. To be honest, they weren't particularly comfortable, there's no shade and the sand and plants looked scraggly and worn down.

The ocean hammock on the other hand? Awesome.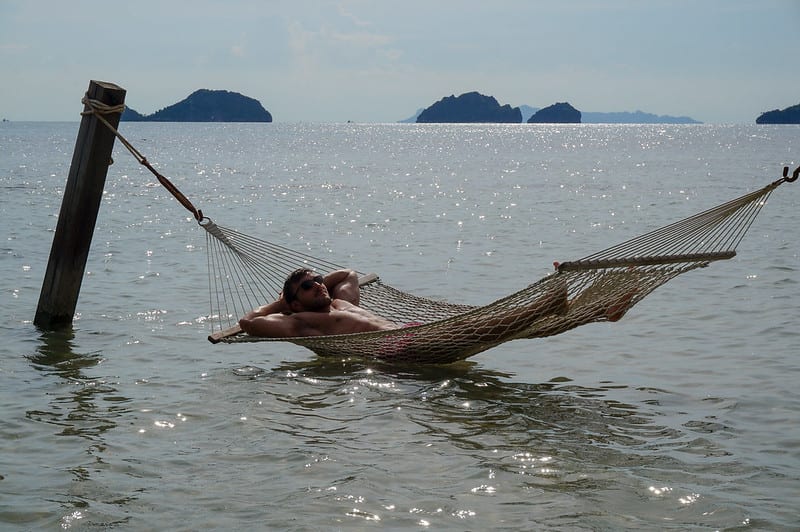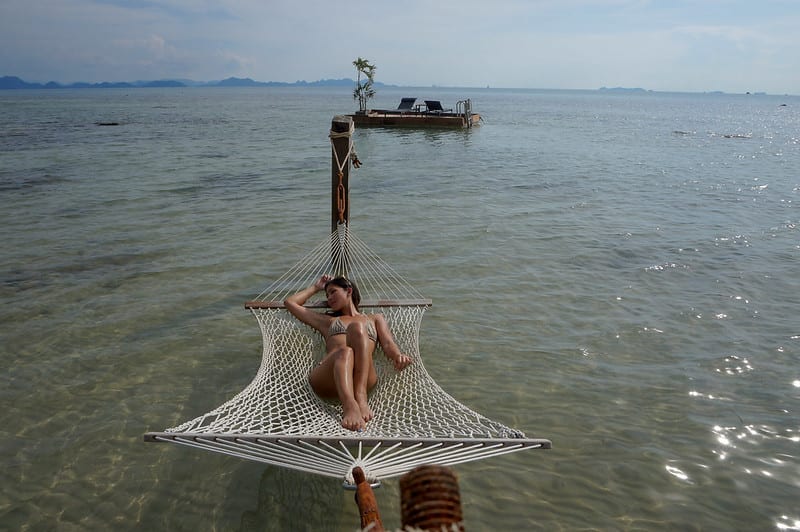 ---
The Sunset Lounge
---
Located right next to Zest, the Sunset lounge offers a happy hour from 5pm-7pm. Seeing as our room was only a 2 minute walk away, we always made an effort to stop by
A word of warning though, make sure you wear long clothes or pack your Deet. The mosquitoes are out in force at this time of day! Surprisingly the Conrad didn't light any mosquito coils for the guests.
This sculpture sits between Zest and the Sunset Lounge.

The concierge was also ostensibly located here, although this area was never actually manned by anybody.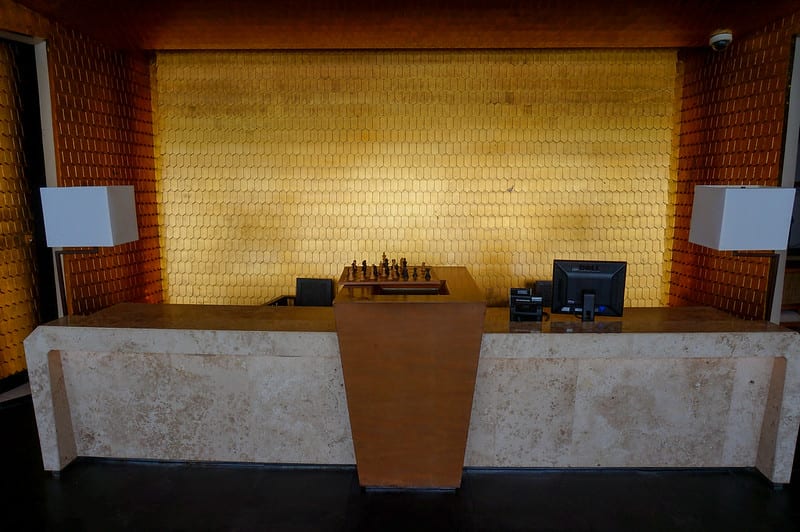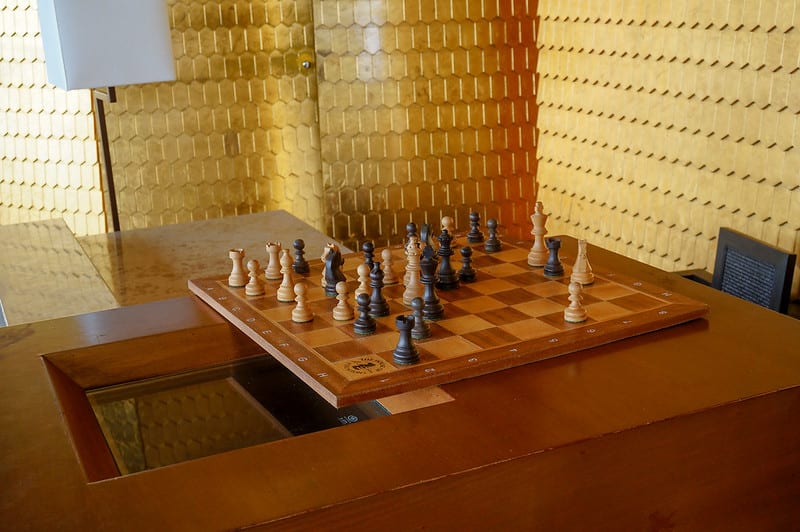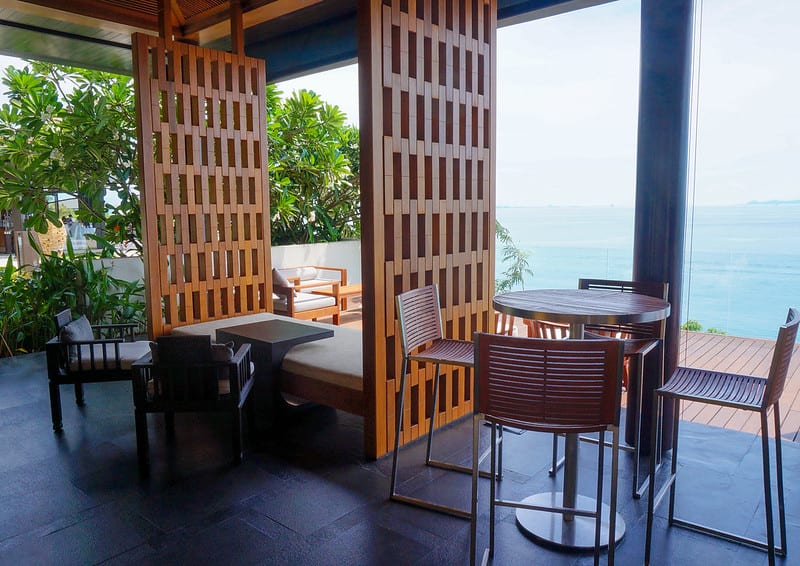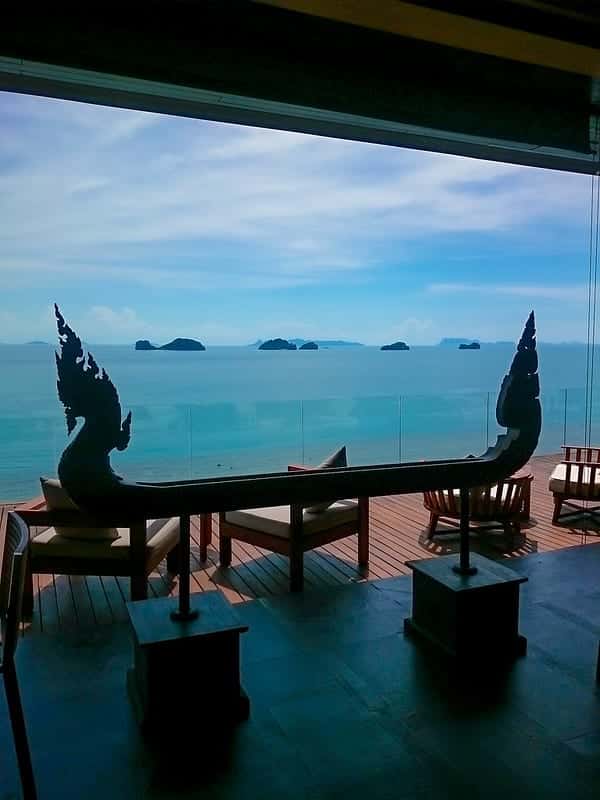 Despite being near capacity, the resort never seemed busy during our time there. In fact we were the only guests each day during happy hour!

Something of a theme developing on this trip. Once again we were serenaded by some extremely talented Filipino musicians. The lady cranked out a particularly awesome rendition of Zombie by The Cranberries.

Our favourite seats.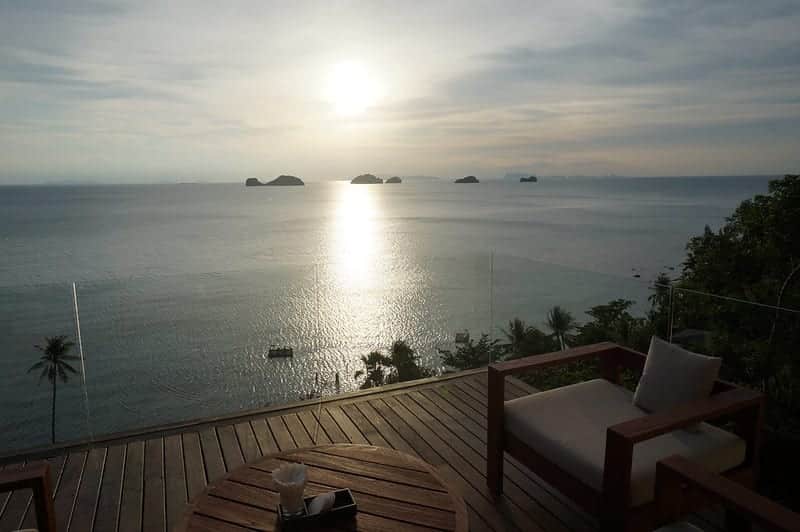 ---
Continue on to Part II : REVIEW – Conrad Koh Samui – Part 2
---