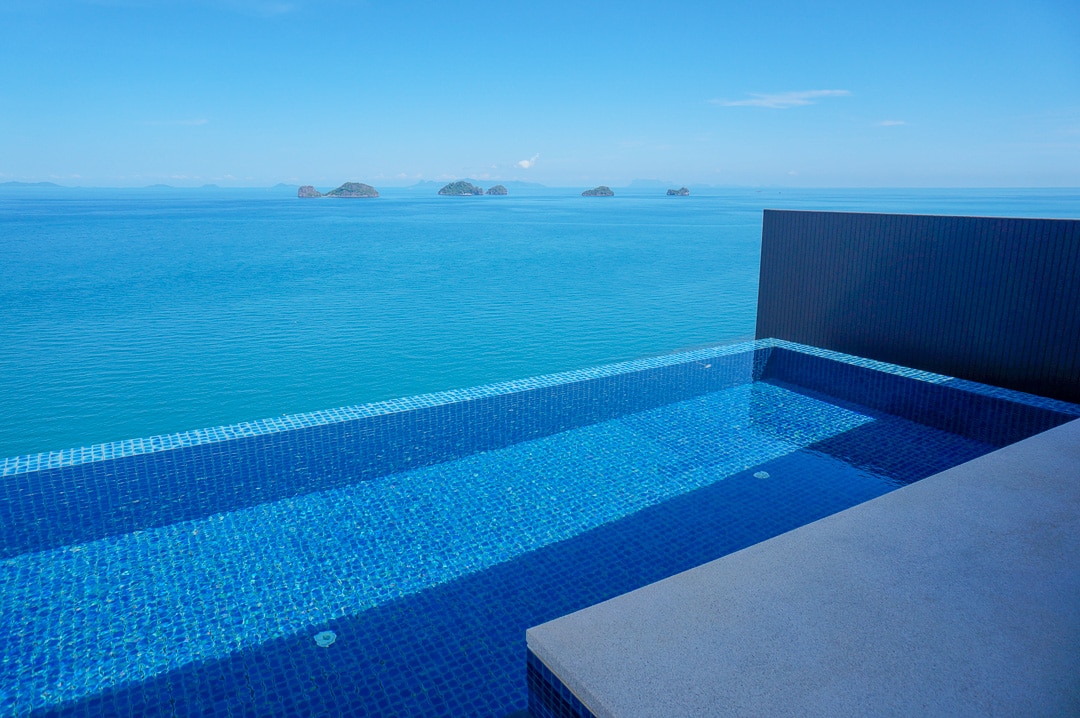 REVIEW – Conrad Koh Samui – Part 2
October 14, 2016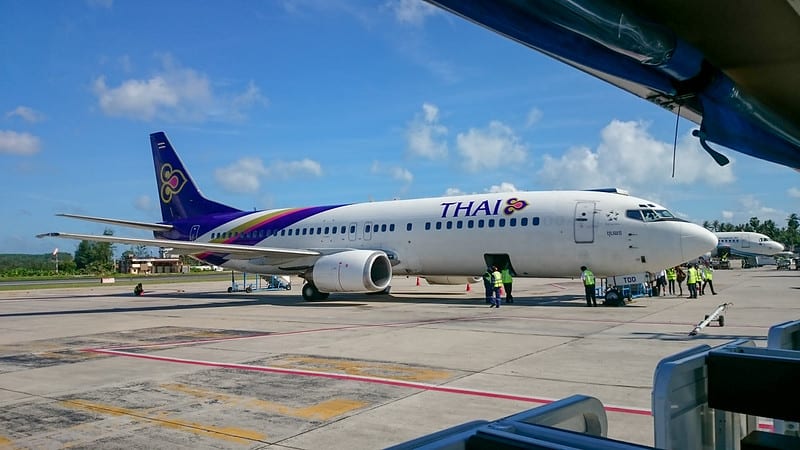 REVIEW – Thai Airways : Economy Class – Koh Samui to Bangkok (B737)
October 14, 2016
Bangkok Airways (PG)
Location: Koh Samui (USM) – International Gate
Class: Business
Access:

Bangkok Airways Business Class Passengers
Priority Pass holders (free with UK Amex Platinum)

Date: May 2015
---
As we were connecting from Koh Samui to Bangkok and onwards to LHR we cleared customs in Samui and were given purple CIQ stickers, to put on our tops. This meant that we were now considered to be international passengers and were therefore given access to the international departures section of the airport (right next to our domestic departure gate).
The Business Class lounge had a quaint outside seating area which was not policed in any way but I guess the major benefits of the lounge are the food, drink and aircon, all of which are indoors.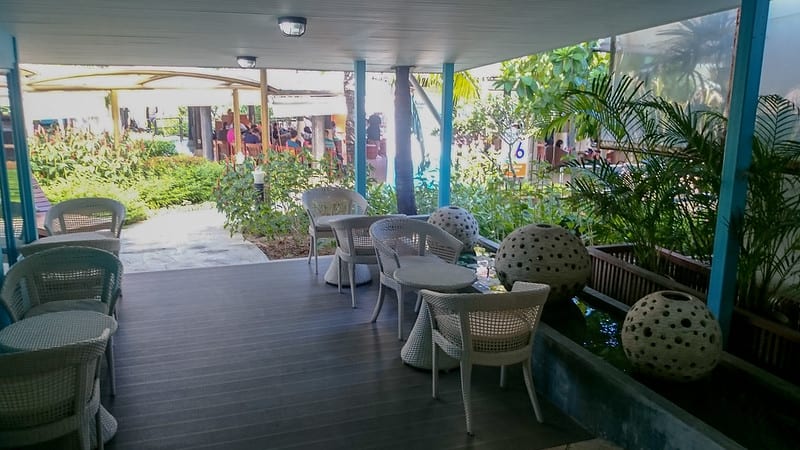 The decor was a little more sedate and slightly less Disney-esque than in BKK. The white rattan furniture also served to give the place a relaxed and tropical feel.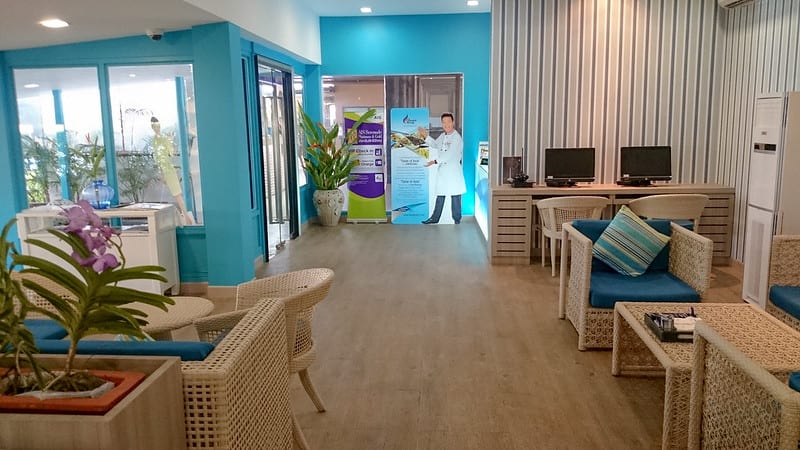 I did say slightly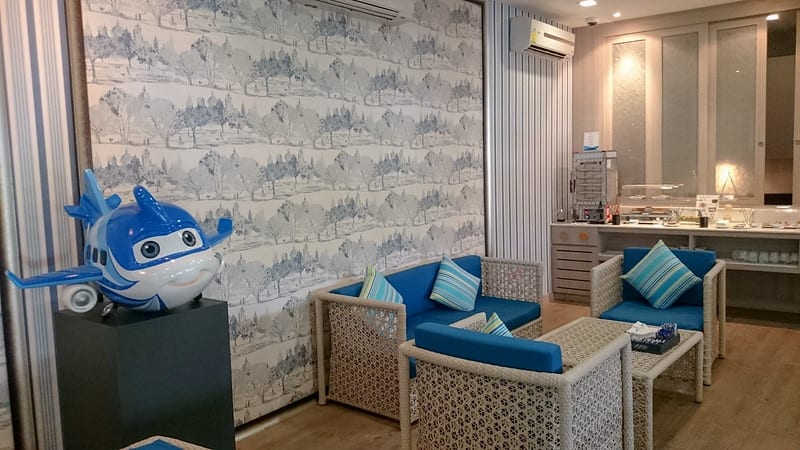 A server came over to greet us and offer drinks. I said I was happy to make myself a macchiato but she told me not to worry, she would to bring it over for me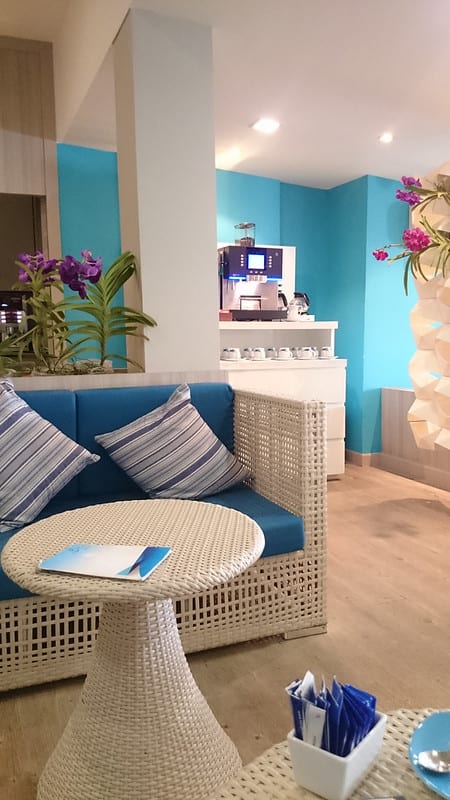 One of the best things about lounges in Asia. I remember how amazed I was when I first saw these steam machines in shops, when I lived in China back in 2002. I never imagined that one day I'd have free access to one!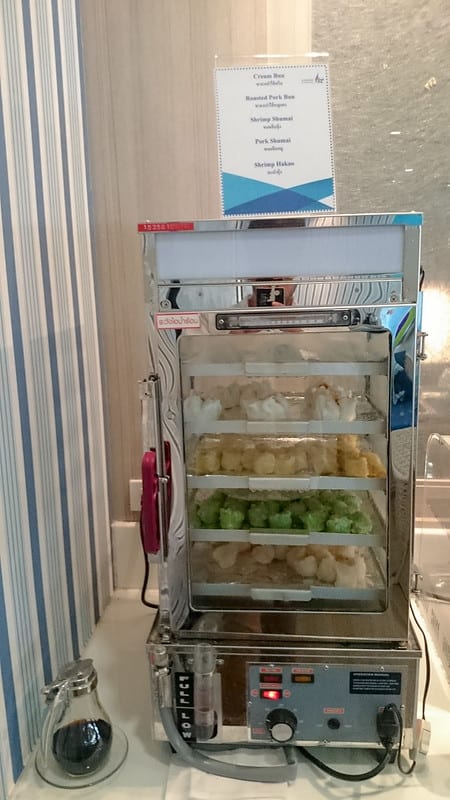 Miscellaneous bready and ricey things. Also, the ubiquitous Bangkok Airways popcorn.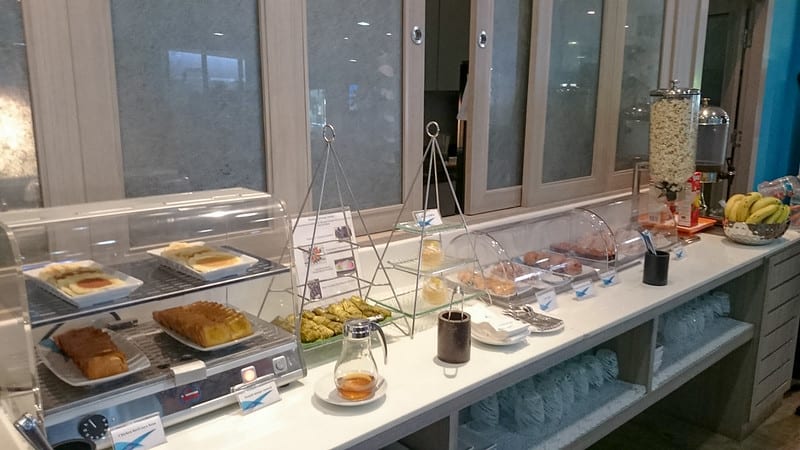 In addition to the buffet there was also an a la carte menu. We did not partake on this occasion due to the food babies we were still nursing from the Conrad.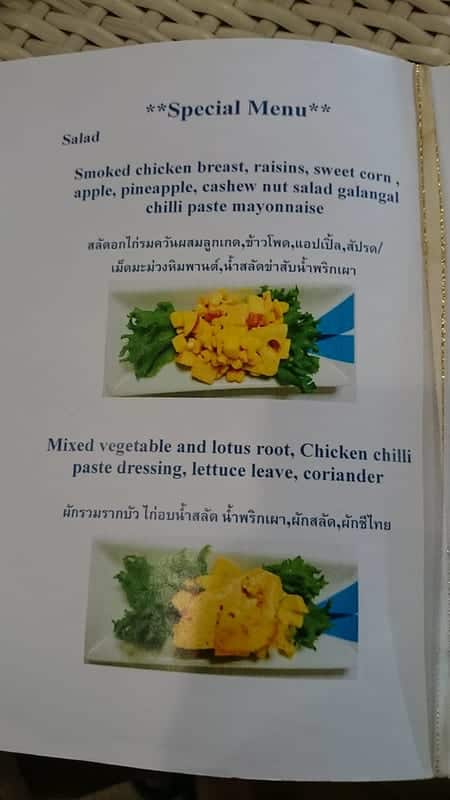 Is is just me or is the photo for the Stir-fried noodle with seafood upside down?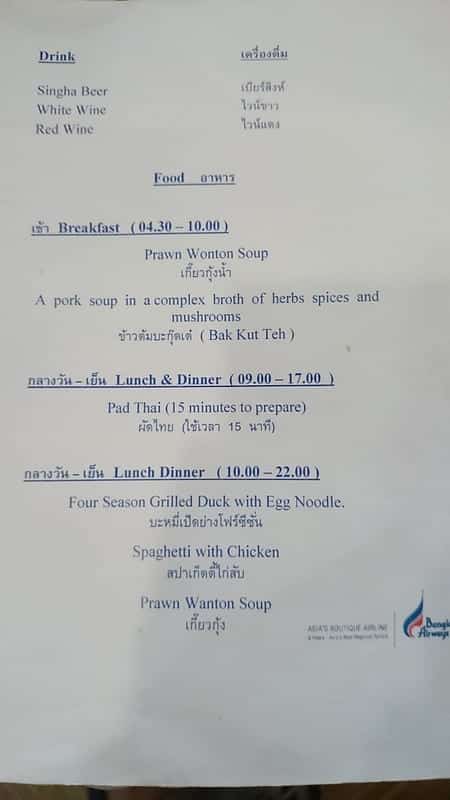 The lounge did not have its own bathrooms but this was a blessing in disguise, it meant that I was able to witness the wonders of the fishtank and numbered urinal system in the deserted international departure hall bathrooms, on my way to the gate
---