Third Party
Location: Manila T2 (MNL)
Class: Third Party Lounge
Access: Pretty much anyone
Date: May 2015
---
After an action packed morning at the Fairmont Makati we called an Uber for the short drive to MNL Terminal 2. We left at 10:00am thinking that this would leave plenty of time to account for traffic, given our departure time of 13:05.
We underestimated just how bad the traffic is in Manila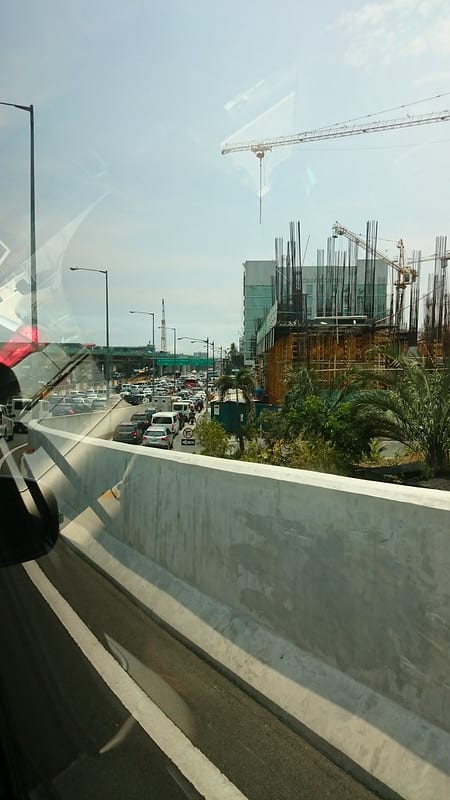 At 11:45 we were still stuck in gridlock and were ready to start praying to "Our Lady of the Airways", if only we could make it to the airport on time.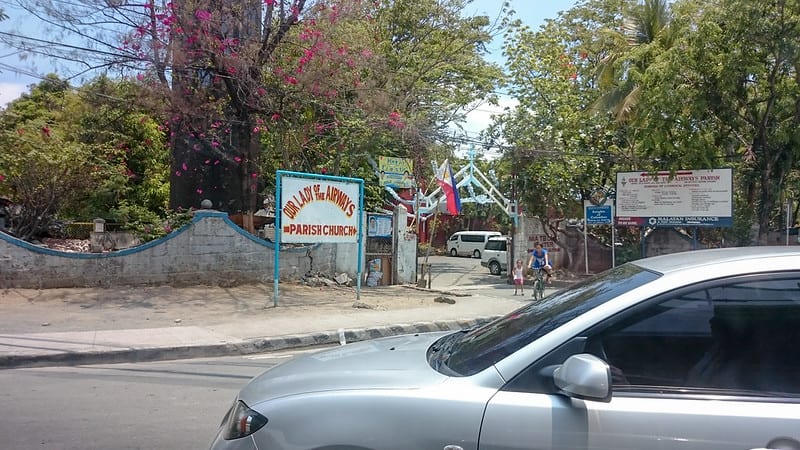 As luck would have it, 10 minutes later we made it to the check-in area and sprinted to make the 1hour cutoff for our checked bag. We even managed to get our bag tagged all the way through to USM on PG! Exhilarated at the fact that we'd managed to make it, we skipped to security.
Unbelievably the terminal was quite empty (where the hell was all that airport traffic going then?) and we actually ended up with 20 minutes to spare before boarding. Sweating and panting like we'd just run a marathon we thought it best to compose ourselves in the lounge.
Unfortunately the TG lounge was out of action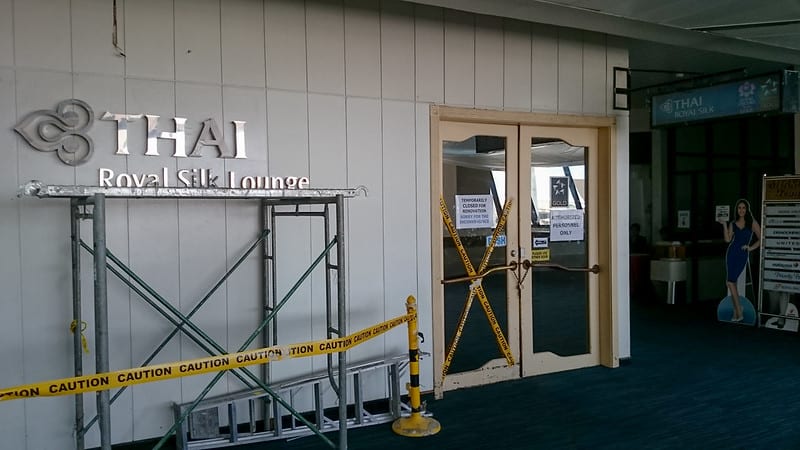 So we ended up in a temporary lounge which pretty much let in anybody holding any kind of credit card or boarding pass ever.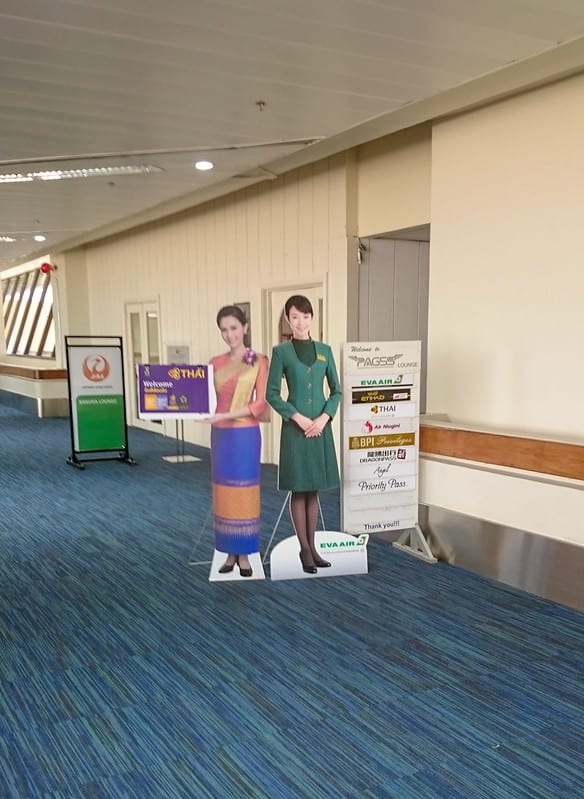 Despite the loose access policy, the lounge wasn't too full.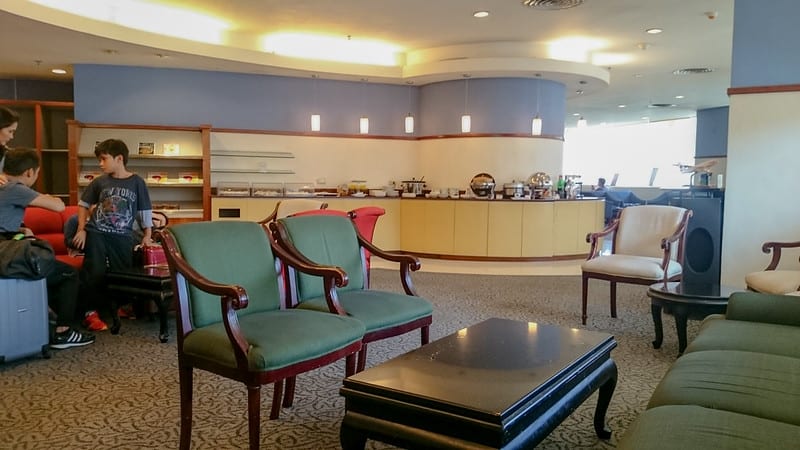 The staff weren't exactly proactive in clearing tables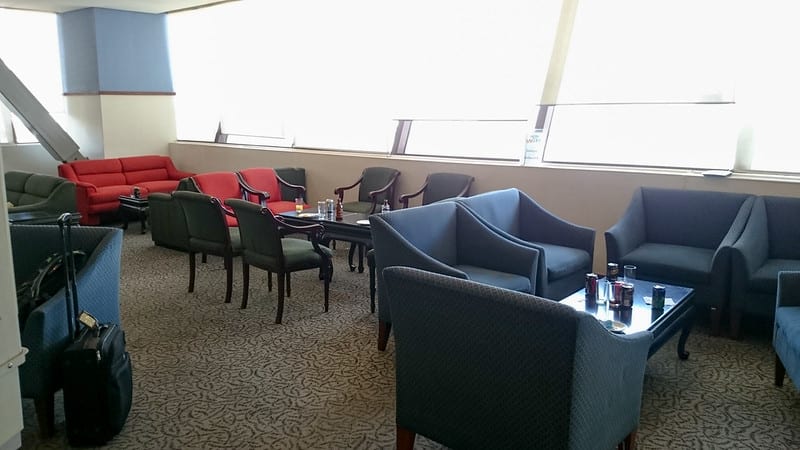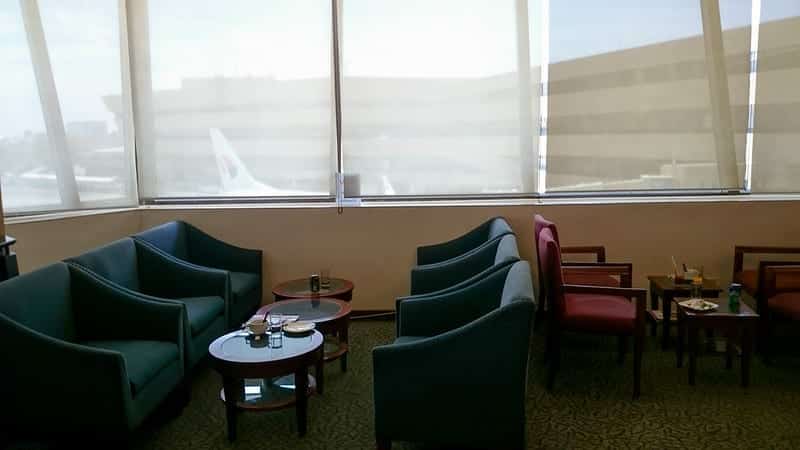 The cold drinks selection. I posted this on Instagram and somebody commented that at least I had a chair and access to a beer. Which I guess makes this better than a lot of Admirals clubs…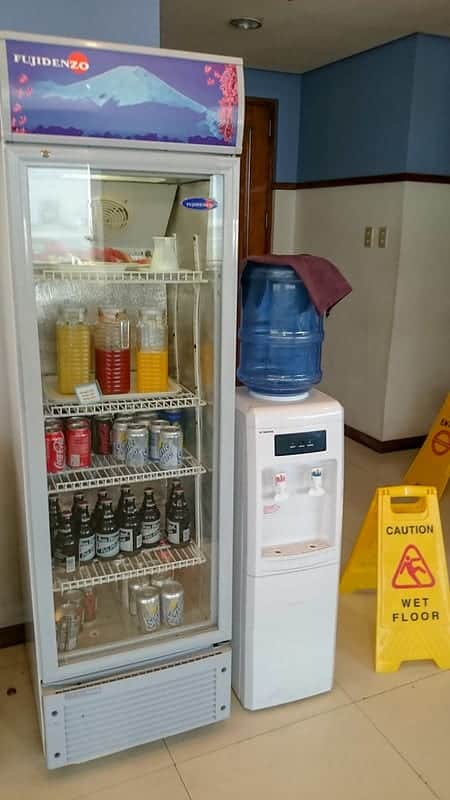 More drinks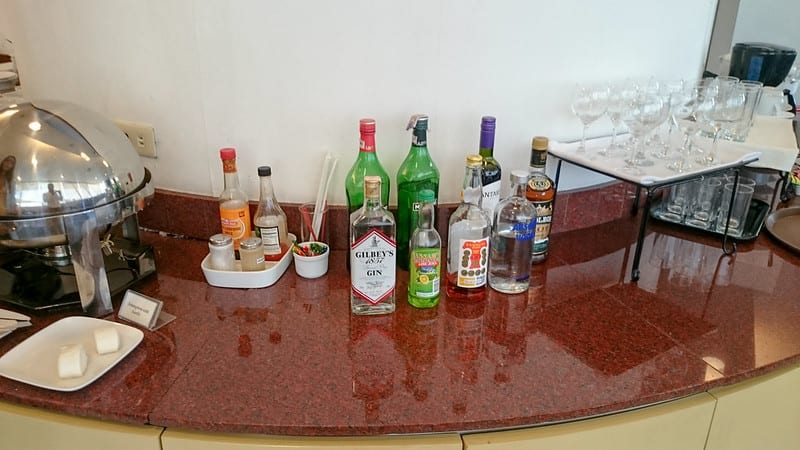 There were also some steamers filled with dim sum, as well as a soup option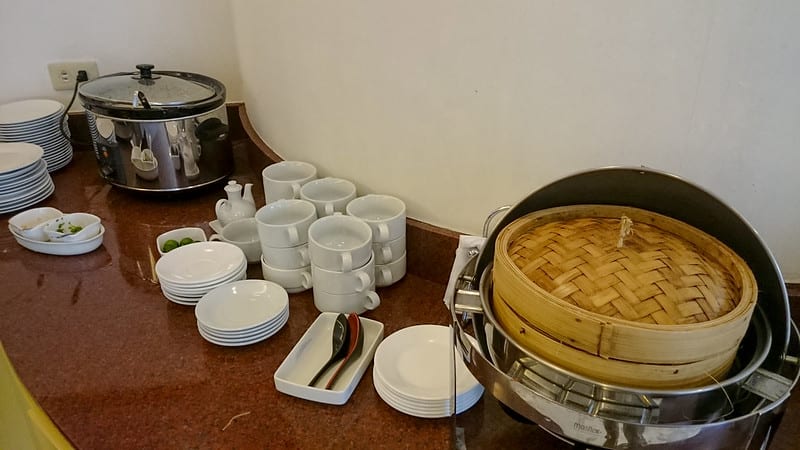 ---
Conclusion
---
The PAGSS Lounge was a place to sit and grab a quick drink before the flight. It served its purpose adequately but let's put it this way – I'm glad we were in a rush.
---