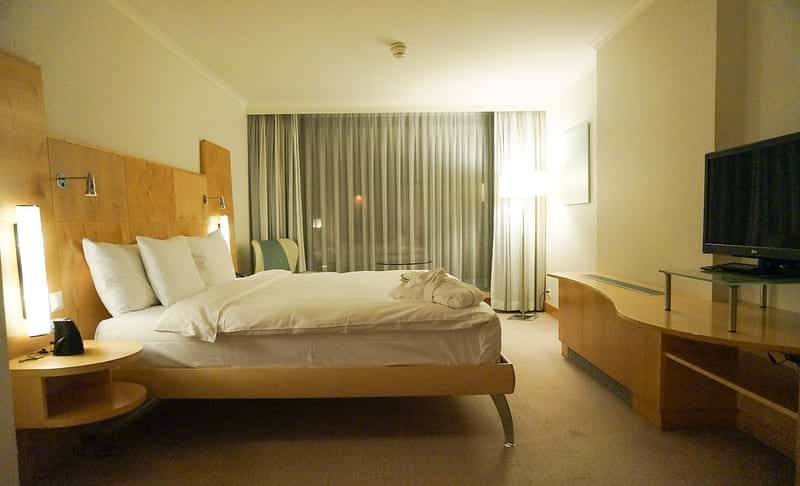 REVIEW – Hilton Zurich Airport (Relaxation Suite)
October 14, 2016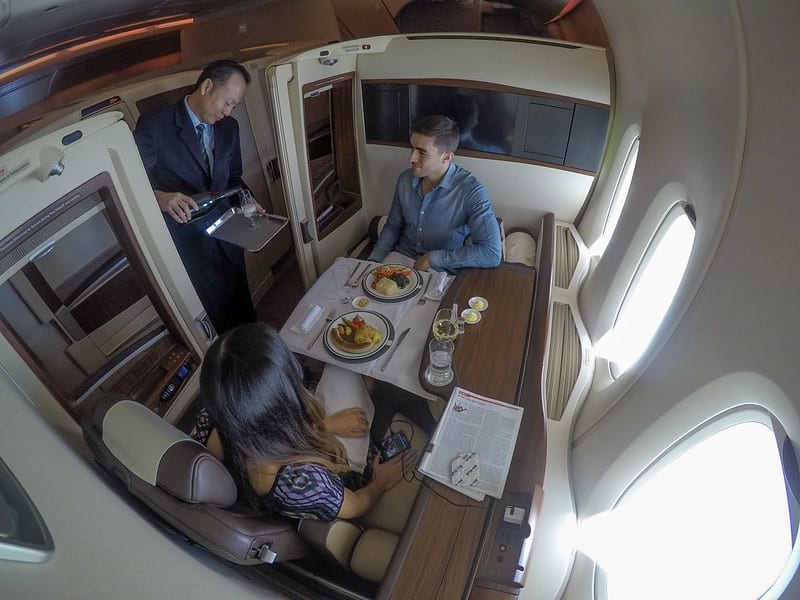 REVIEW – Singapore Airlines : Suites – Zurich to Singapore (A380)
October 14, 2016
SWISS (LX)
Location: Zurich (ZRH) – A Gates
Class: First/ Gold (Senator)
Access:

Passengers ticketed in First Class on Star Alliance Airlines.
Star Alliance Gold card holders

Date: May 2015
It transpires that Singapore has drawn something of a short straw when it comes to the location of its check-in counters at ZRH. Despite a fairly arduous walk, nothing could dent our sense of excitement at our upcoming flight.
If anything, the long walk served to build anticipation.
I love how SQ literally rolls out the red carpet for Suites passengers
We attempted to through check bags all the way to our final destination of Busuanga but the check-in agent was only able to issue boarding passes for the final MNL-USU hop on PR, without tagging the bags through.
It turns out that you have to re-clear security at MNL so there really is nothing more that the SQ agent could have done, he was very apologetic nonetheless.
I don't usually do this but couldn't resist adorning my shiny new Rimowa flight case
Much like its sibling Lufthansa, SWISS does not allow other carriers' First Class pax to use its best lounges at its home hub. Knowing this, we had a leisurely morning and only arrived at the LX Senator A Gate lounge 30 minutes before boarding.
The lounge was bright, spacious, large and featured some very elegant design touches. We perched up on some of the bar stools on the ground floor and went about charging up all of our photographic devices before our upcoming adventure.
A Large variety of alcoholic options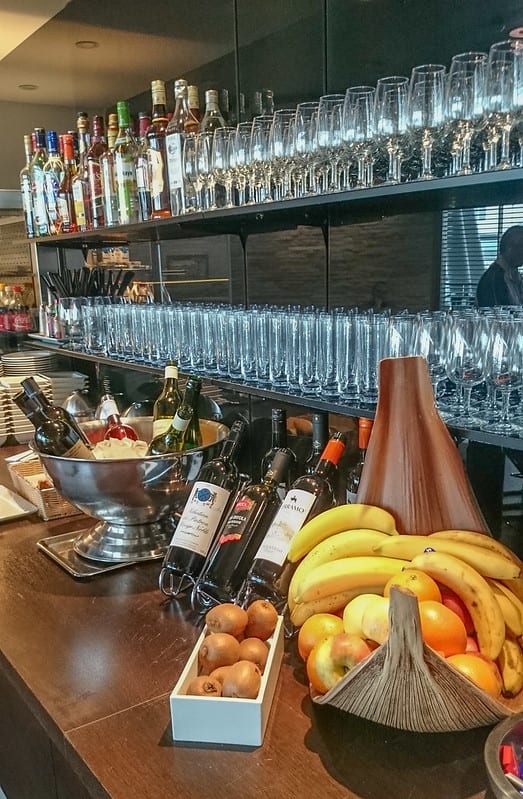 My first port of call, as always. That's a lot of choices!

I really like how they set up this art piece to make full use of the super high ceiling. On the left of the picture you can see the first floor area, this was rammed full of people and featured an extensive hot and cold buffet as well as more drinks. In the upper right corner you can see the smoking bar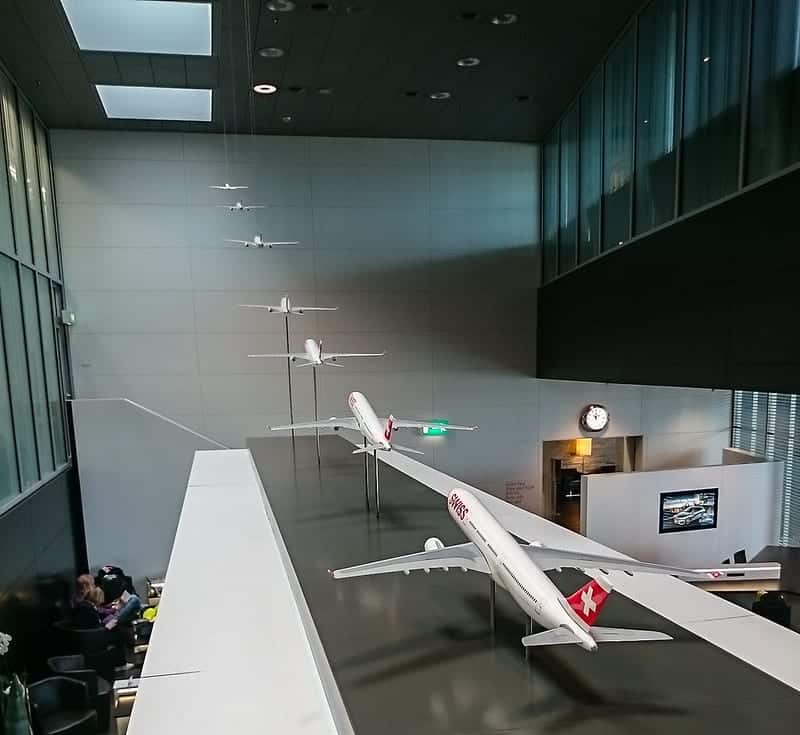 One of the models up close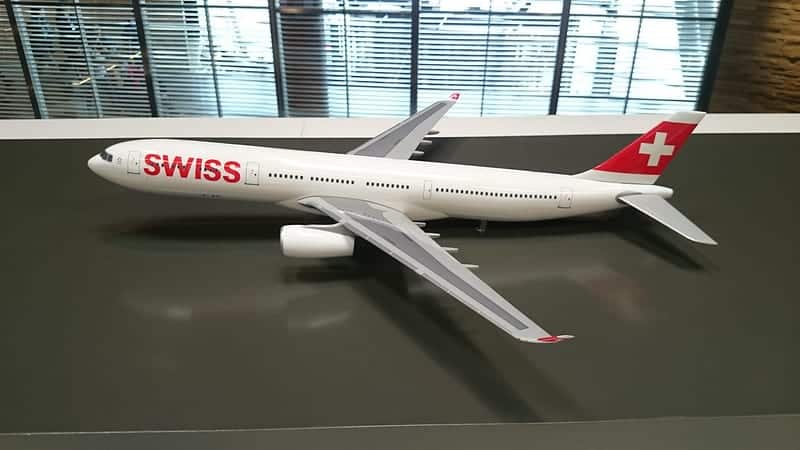 A claim to fame. The bar was totally empty and smelled of smoke so we didn't hang around

Overall the LX Senator A lounge at ZRH is quite good. There is a wide variety of food and drink. It has ample power points and is broken up well across multiple floors, this helps to keep noise down and ensures that there is always a free nook to sit down in. I find this lounge to be far preferable to BA's Business Class lounges at LHR or the Admiral's club at JFK however it is still far from bothering Qatar al Mourjan at DOH or the almighty VS clubhouse at LHR.
---