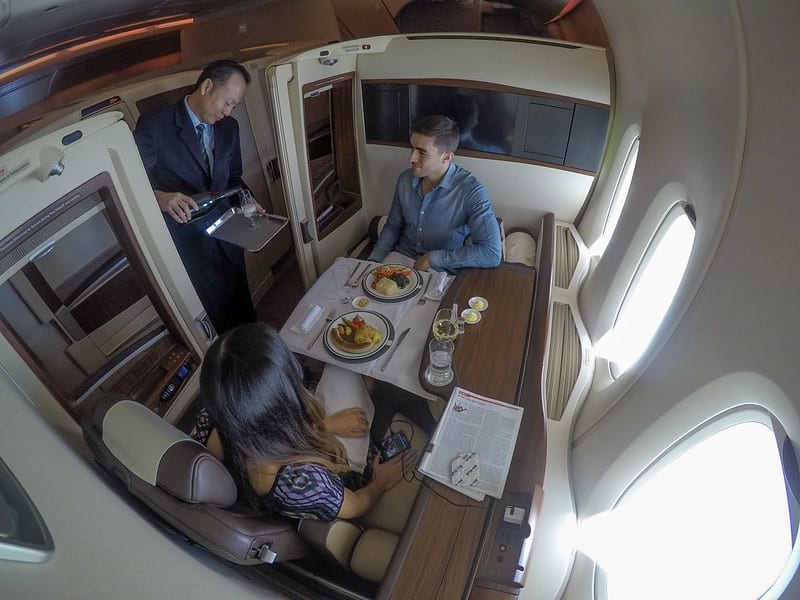 REVIEW – Singapore Airlines : Suites – Zurich to Singapore (A380)
October 14, 2016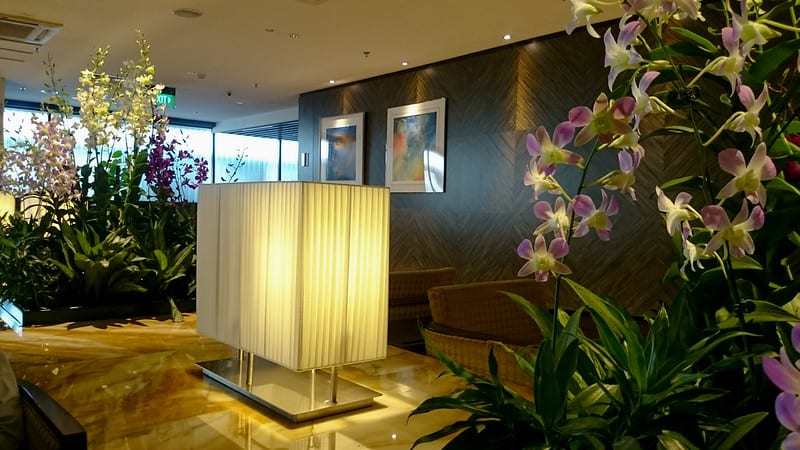 REVIEW – Singapore Airlines : First Class Lounge, SIN T2
October 14, 2016
Singapore Airlines (SQ)
Location: Singapore (SIN)
Class: First
Access:

Passengers ticketed in First Class on Singapore Airlines

Date: May 2015
---
After our blissful experience aboard Singapore Suites, we made our way through the various security levels of the Singapore Lounge complex until reaching the inner sanctum: The Private Room.
The Private Room is elegantly decorated and has some very comfortable seating, although I'm not as blown away by the whole experience as some other people are. Here are my previous reviews of the facility:
REVIEW – Singapore Airlines : The Private Room First Class Lounge [Breakfast Service], SIN T3
REVIEW – Singapore Airlines : The Private Room First Class Lounge [Dinner Service], SIN T3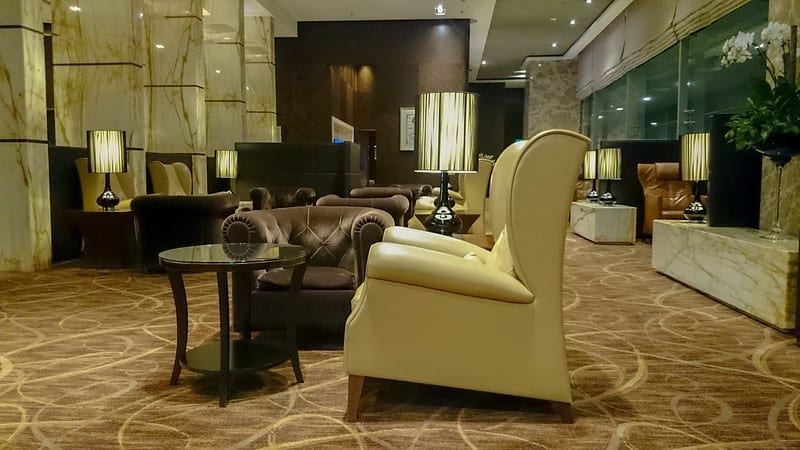 As you can see, the lounge was completely empty when we arrived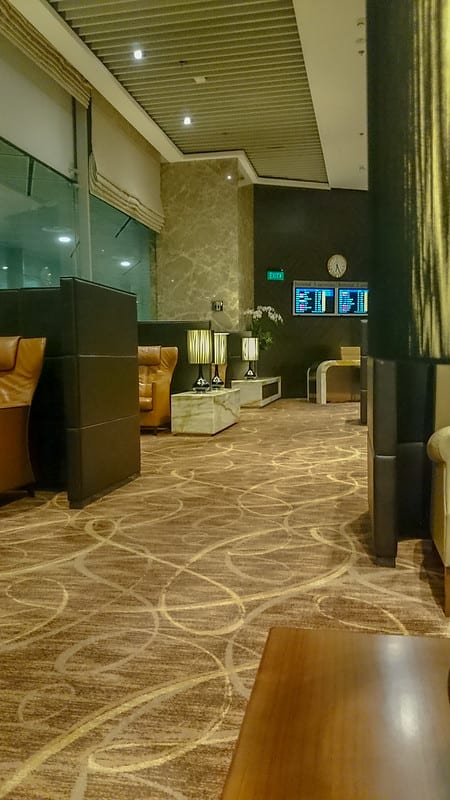 The service was very good on this occasion, perhaps as a result of us being the only passengers in the lounge. We were warmly greeted and offered a short tour of the facilities, we were then offered hot drinks as we said we weren't very hungry. The attendants returned quickly with our drinks and even brought a small plate of cookies, "just in case you change your mind and get hungry."
After my coffee the next thing I craved was a powerful shower to blast me into wakefulness. Given the low footfall in TPR, there is no need to reserve a shower. You just walk into an available shower room, within the bathroom, and close the door behind you. There are always multiple attendants on duty, so the shower rooms are cleaned the instant they become available
A selection of amenities is offered, including Ferragamo toiletries
The shower itself had excellent pressure and obviously it's hard to fault the marble wet room enclosure. I can't help feeling however that wall mounted, unbranded gel dispensers are a little incongruous with the rest of SQ's First Class offering.

After showering up we decided to head over to Terminal 2, to check out the lounge nearest our departure gate. This involved a brief trip on the Singapore Changi monorail…
---