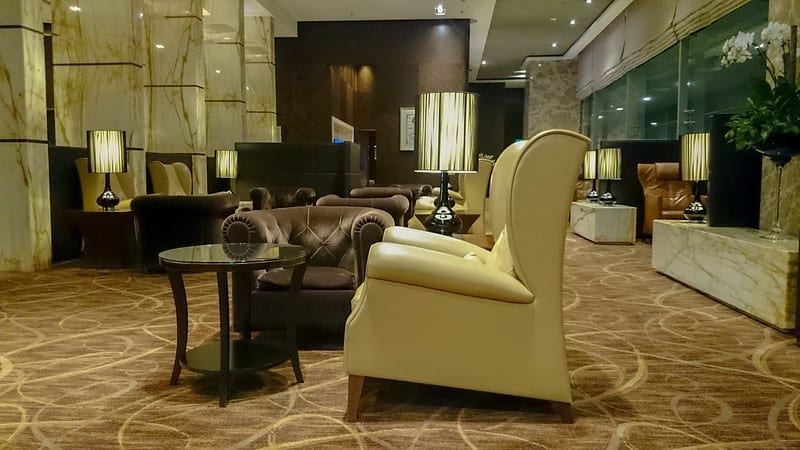 REVIEW – Singapore Airlines : The Private Room First Class Lounge, SIN T3
October 14, 2016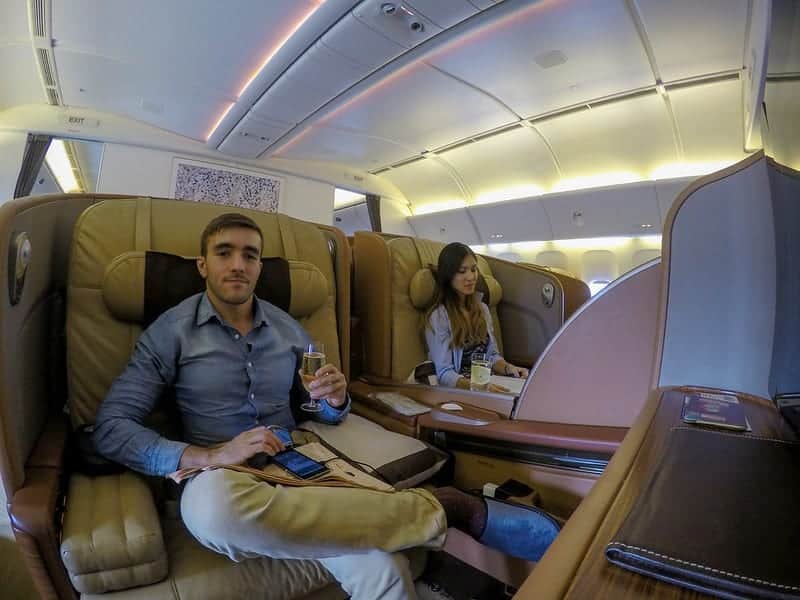 REVIEW – Singapore Airlines : First Class – Singapore to Manila (B77W)
October 14, 2016
Singapore Airlines (SQ)
Location: Singapore (SIN) – Terminal 2
Class: First
Access:

Passengers ticketed in First Class on Star Alliance Airlines.
Top Tier, SQ PPS Solitaire status holders

Date: May 2015
---
Singapore Changi's Terminal 2 is an entirely different proposition to T3, it is far more reminiscent of a regular, regional SE Asian airport, with low ceilings and outdated fixtures. It is still kept very clean and well lit but it pales in comparison to the flagship terminal.
As I walked through this terminal, a sense of dread washed over me, perhaps we should have waited a little longer in TPR… I needn't have worried, the First Class lounge at T2 is actually really good!
The seating arrangement is reminiscent of an Admiral's Club but the execution is vastly different. The gold clocks on the walls, abundant plants and marble clad columns let you know that this is no J lounge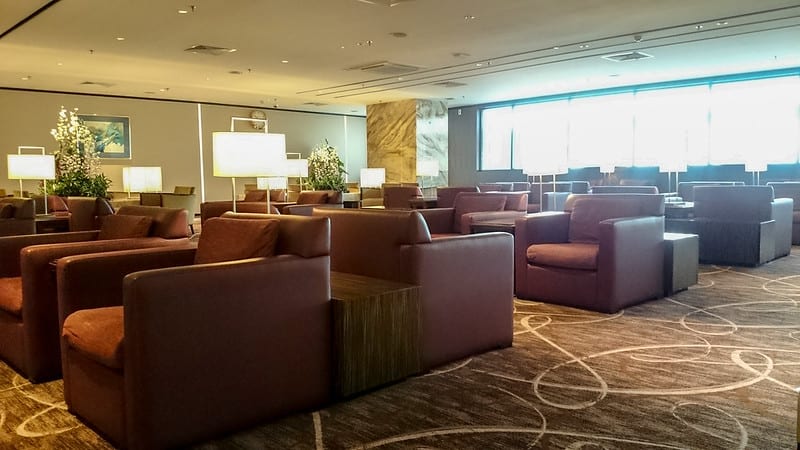 We opted to stick with these chairs as they were more conveniently set up for eating plus the orchids made the area smell amazing.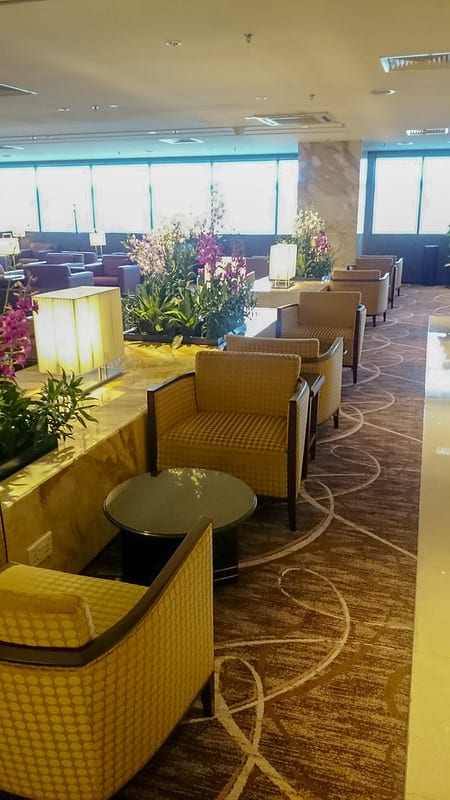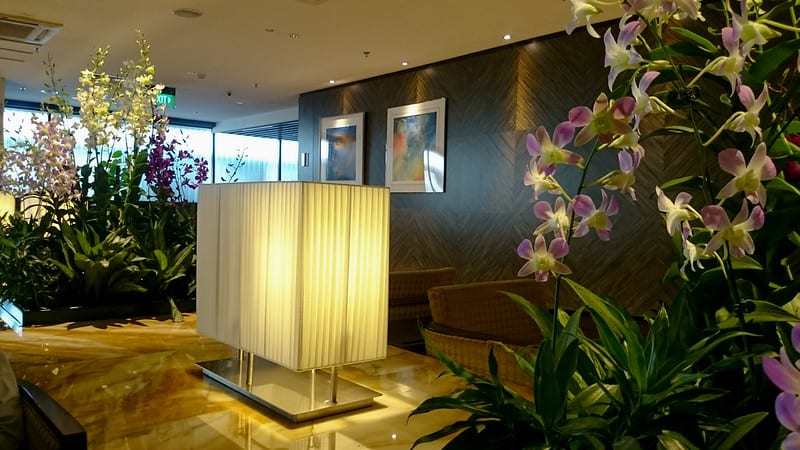 The food selection was really varied and featured loads of Singaporean classics. There was even a noodle chef ready to make dishes of your choosing.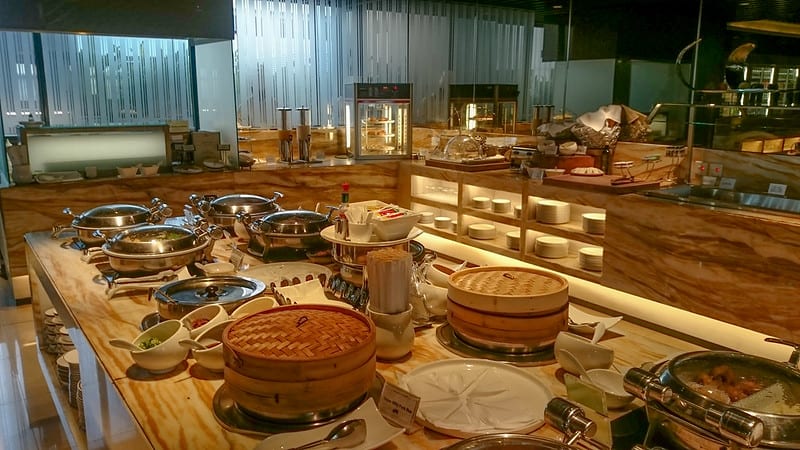 As I mentioned in a prior review of TPR, I prefer a varied and extensive buffet to having to wait for table service. I think it makes a lot more sense to at least offer this as an alternative, in the time-sensitive environment of an airport.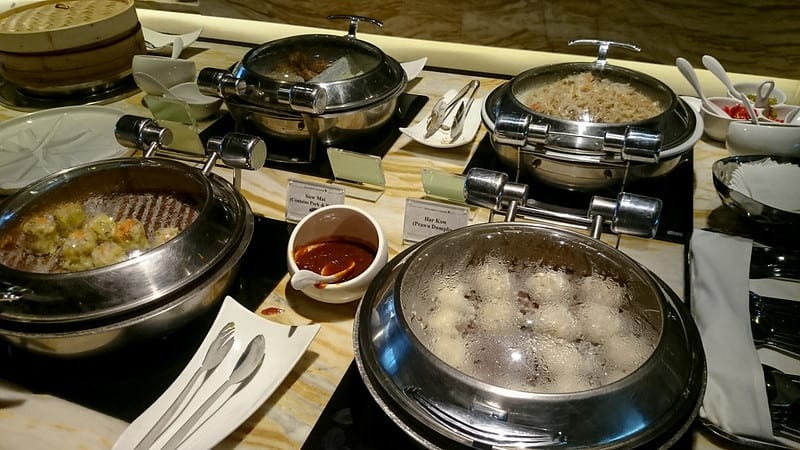 I was not hungry at all but couldn't resist trying a few mouthfuls just to see what the catering was like. The dim sum was no Tim Ho Wan but it was decent nonetheless, the rice was also super flavourful.
Drinks, including a draught beer tap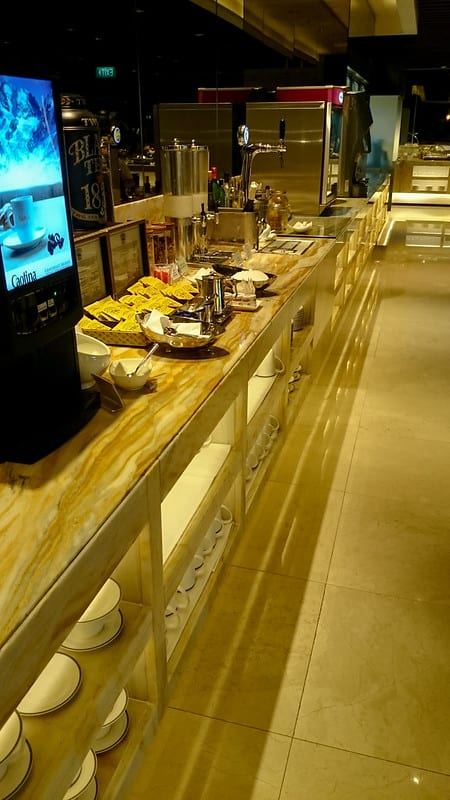 A bar service was also available for alcoholic drinks as well as decent espresso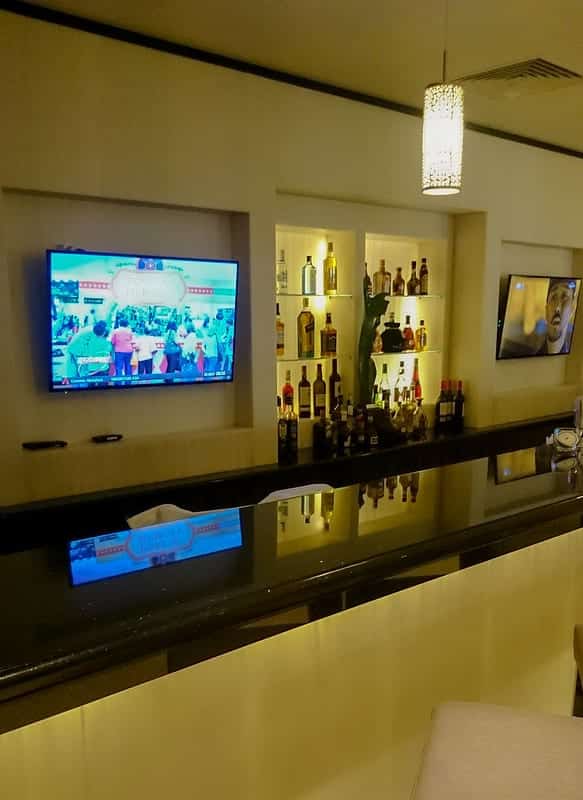 We only spent around half an hour at the lounge before making our way to the gate but could easily have spent another hour there without feeling bored. It doesn't have the exclusive feel of TPR but it is certainly up to a First Class standard.
---