Trenitalia
Train: 9424 Frecciargento
Class: First Class
From: Florence (Santa Maria Novella)
To: Venice (Santa Lucia)
Duration: 2h14m
Booking cost: £40 per person
Travel date: July 2020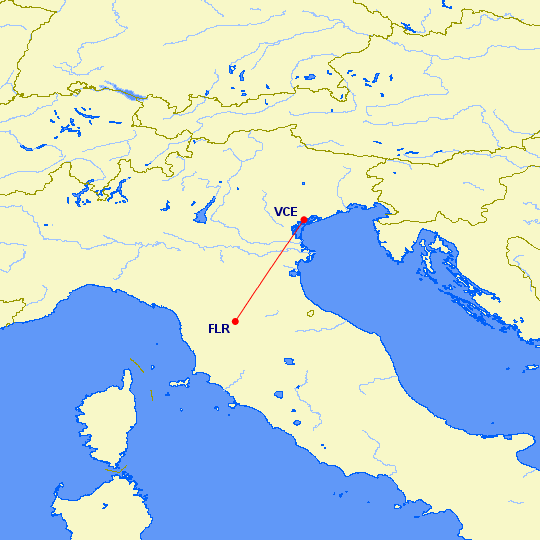 ---
Intro
---
Jump straight to The Conclusion
---
After our phenomenal stay at Lupaia, it was a smooth 90 minute drive into Florence for a quick lunch before heading on to the next leg of our Italian journey.
Given the very short distance and the high speed of Italian trains, there isn't even an option to fly directly between Florence and Venice. At only a little over two hours from the centre of one city to the other, the convenience of the train is indisputable.
Italian trains are in my experience a lot quicker, cheaper and more reliable than those in the UK and can be booked very easily on either Trenitalia or Italiarail. Both have identical pricing but Italiarail has a far more intuitive interface, especially in terms of how it shows the various different fare classes.
We booked relatively last minute and with First Class costing only £8 more than Second Class I figured it was worth paying for the upgrade.
Still I worried slightly that we'd have a similar situation to our BA flight from London to Rome, where people were very happy to pay for a higher class of service, in the hopes of ensuring social distance. The Business Class cabin on the flight was as large and full as any I've ever seen and part of me was expecting the same on this train.
---
At the Station
---
Santa Maria Novella train station was almost unrecognisable when we entered. It honestly looks like the zombie apocalypse has hit and the military have taken over.
The station has been sectioned off with barriers and arrows have been placed on the ground to ensure that passengers only walk in one direction. There are armed police on regular patrol and temperature monitoring stations set up to scan every passenger that boards a train.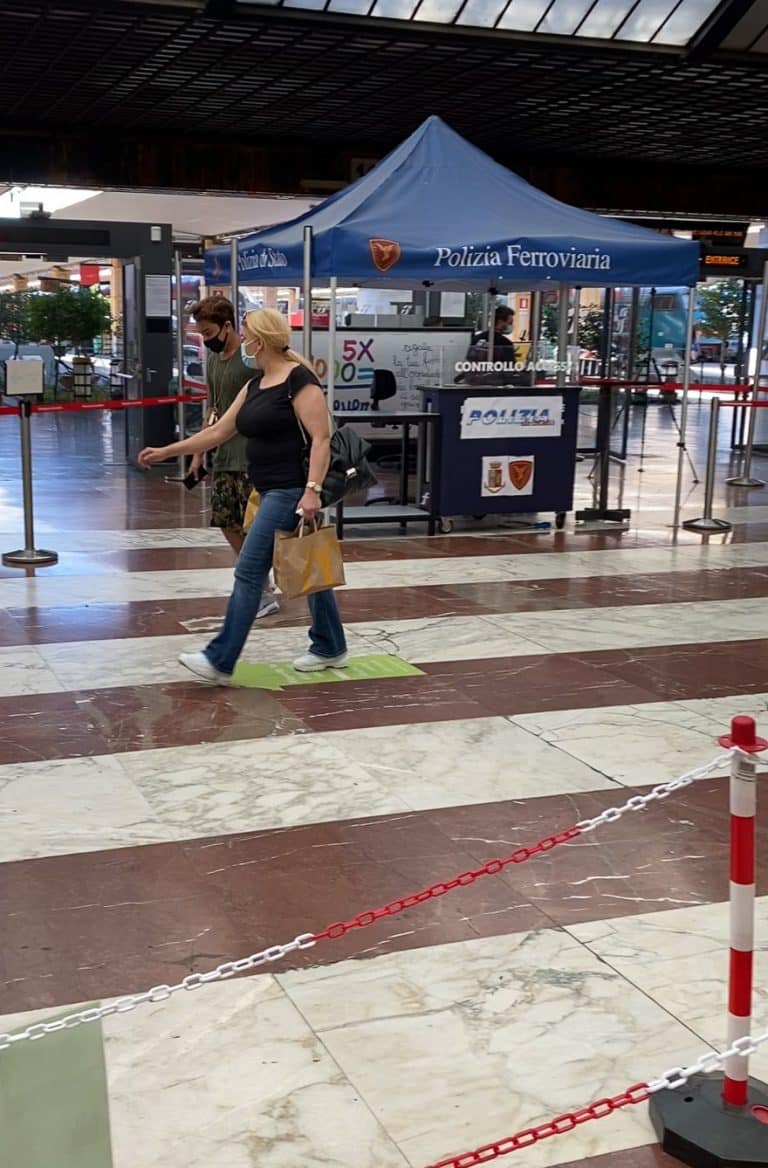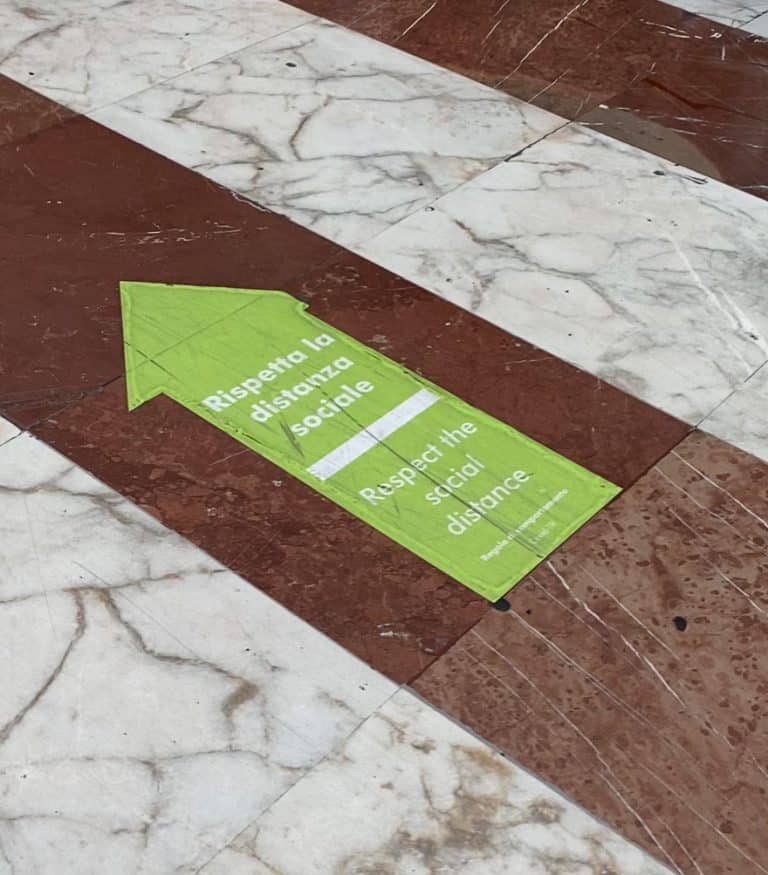 Every single person in the station was wearing a mask, there is no hint of a political issue around this in Italy. Given how hard hit the Northern regions were, people here all seem to take it as a matter of national pride to turn things around. If the minor inconvenience of wearing a mask is the price, so be it.
As such, we felt very safe indeed whilst at the station.
---
Frecciargento First Class
---
Looking around the very sparsely populated platform, it soon became clear that the train was not going to be busy at all. Indeed, we were the only passengers to board our carriage in Florence, with only two others boarding at intermediate points on the way to Venice.
Every carriage had an 'IN' door at one end and an 'OUT' door at the other, to ensure that huddles didn't form as passengers entered and exited in the same spot. A conductor was at the stairs to welcome us on board and hand us each a bag of amenities.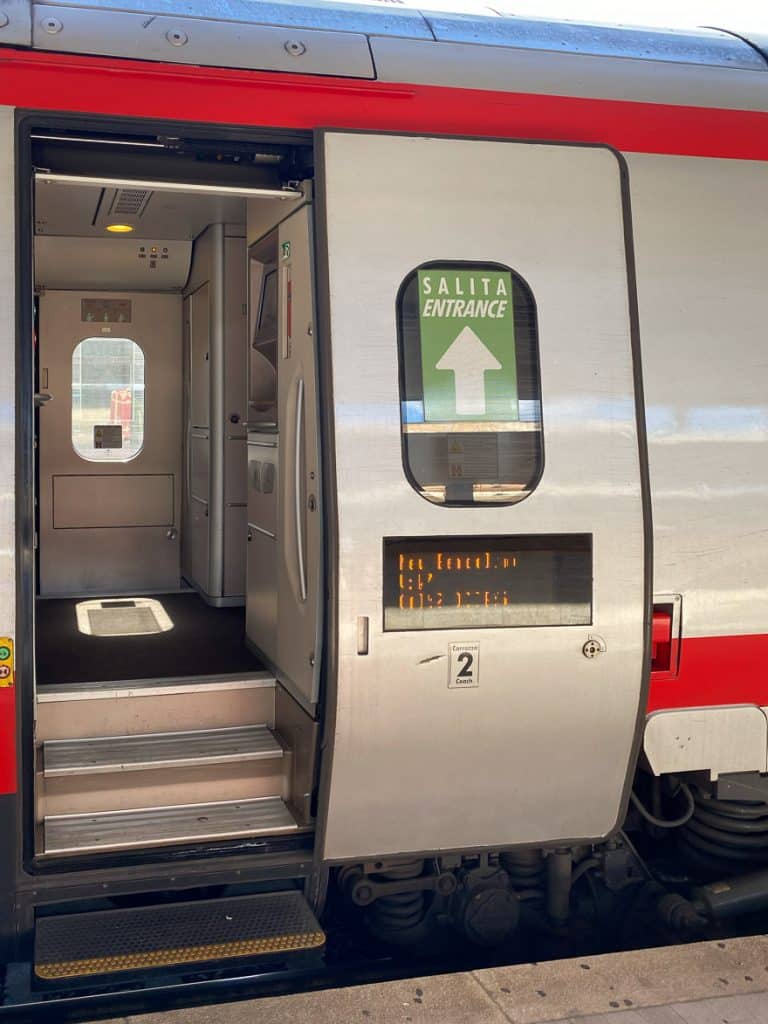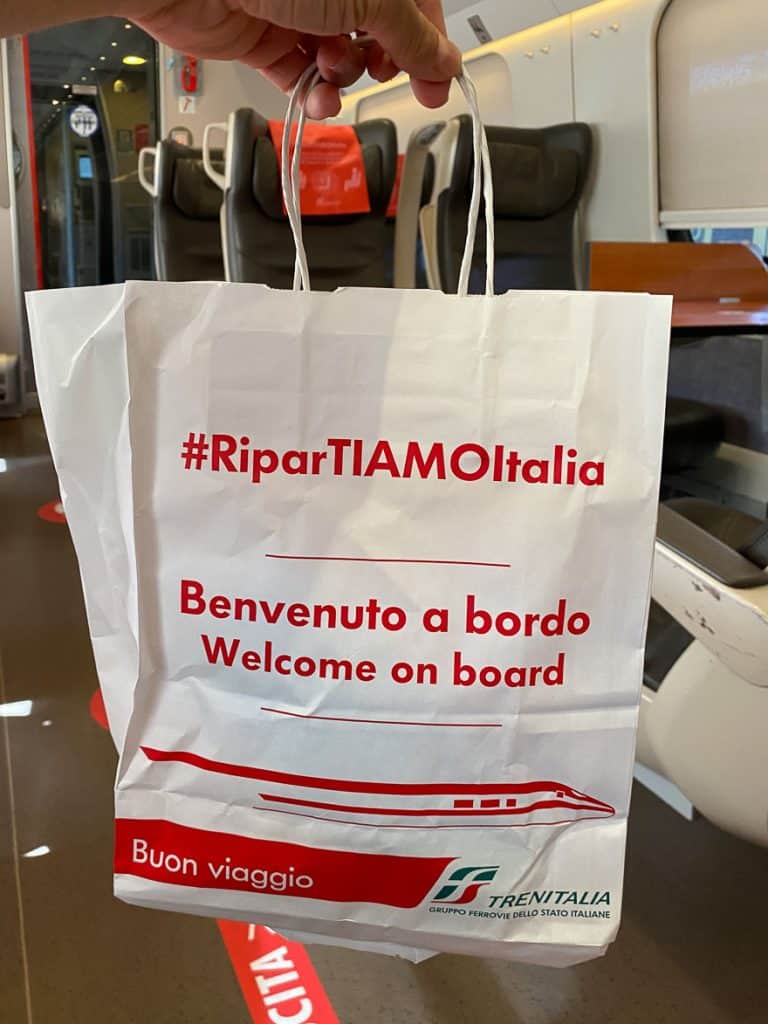 We were allocated seats near each other but not next to each other, as every other seat in the carriage was blocked (as indicated by the red headrests and seat stickers) to ensure that social distancing was adhered to.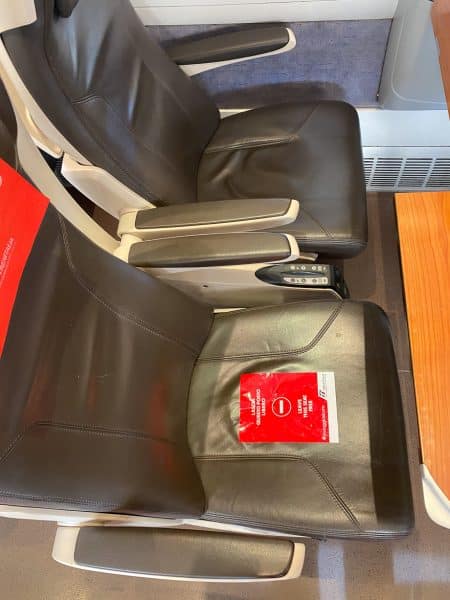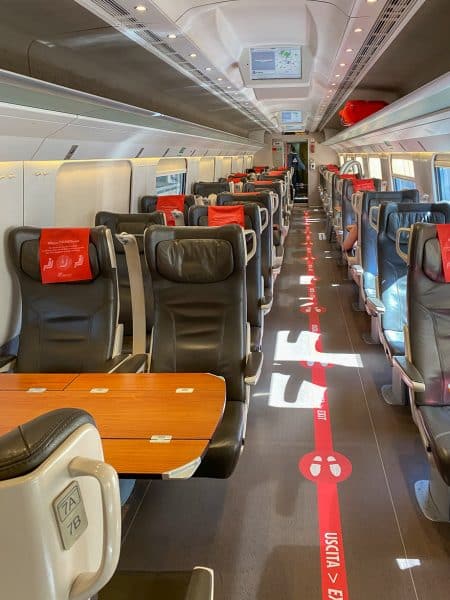 The bag contained a can of still San Benedetto water, a wrapped paper cup, some wipes, sanitiser, a face mask and a disposable headrest cover.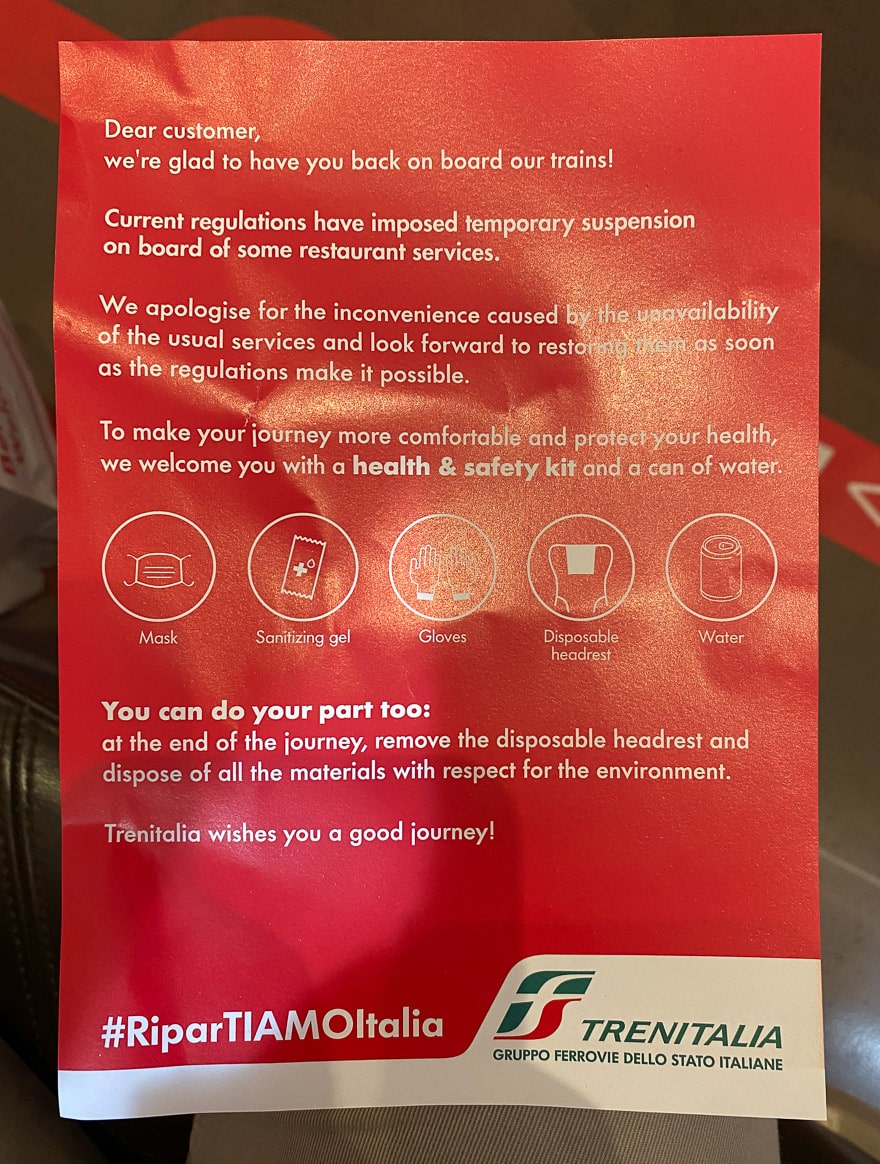 The packaging and presentation didn't exactly scream First Class but honestly I didn't really need much more for a two hour trip.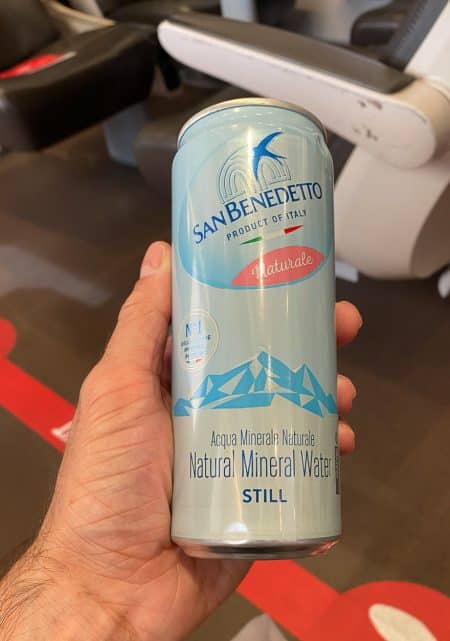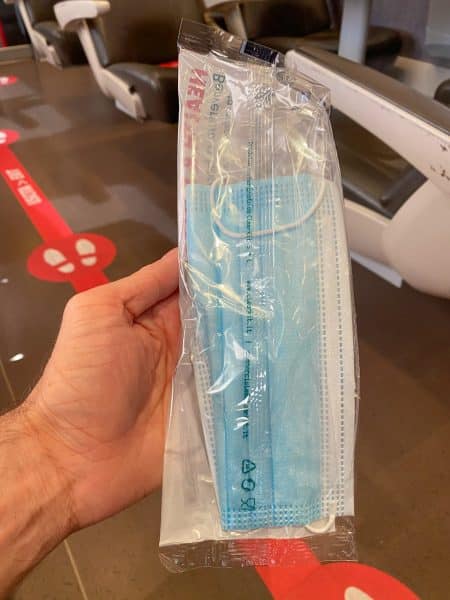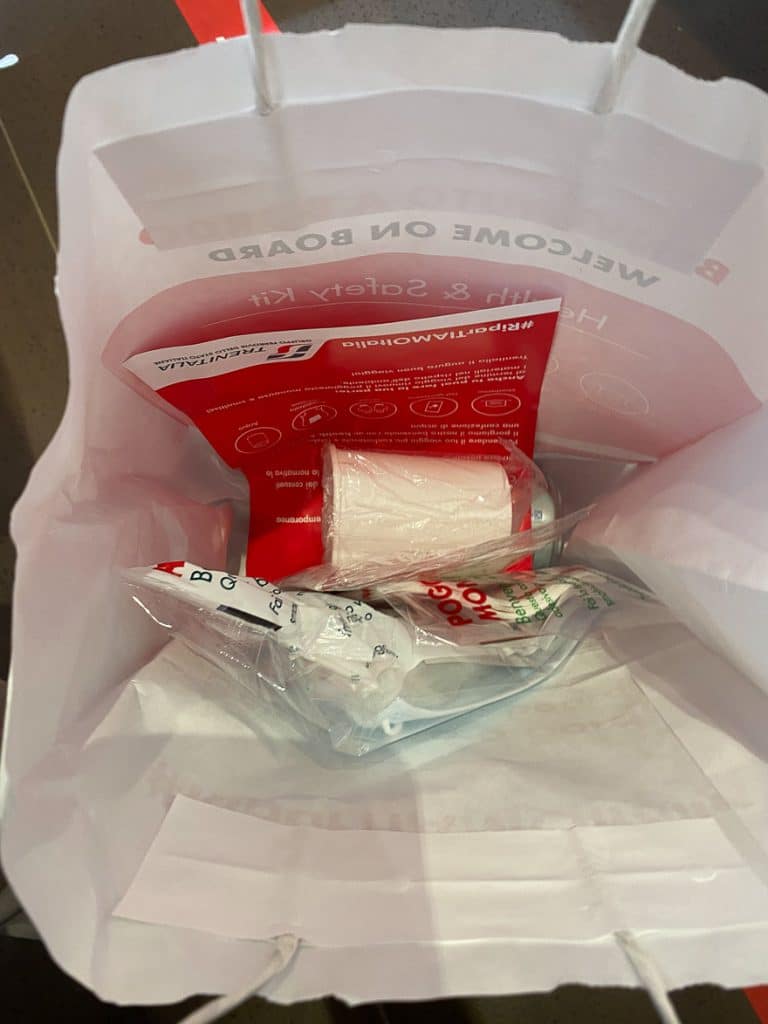 The seats all had power (although clearly the cleaners didn't do a great job around the armrests).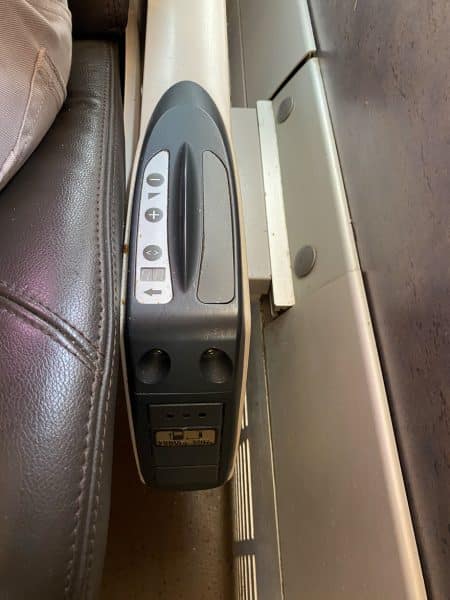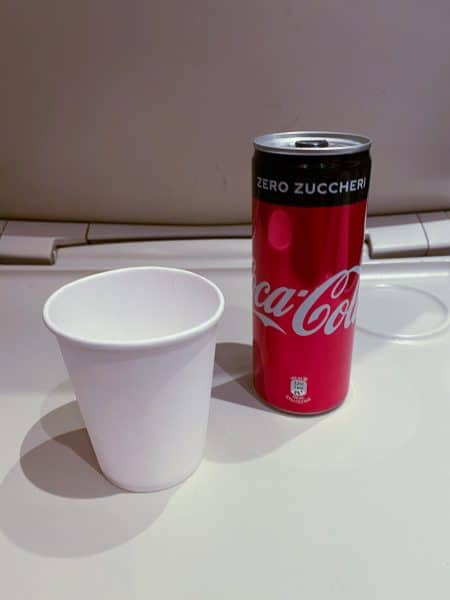 To my surprise, there was even a complimentary drinks service which passed through around 20 minutes after we departed Florence. Given what the leaflet said, I'd been expecting to make do with only water. The server was very surprised that I only ordered a Coke Zero but I wasn't really interested in train wine after 5 solid nights of drinking amazing Super Tuscans and Brunello.
Sweet and savoury snacks were also offered with a choice of either chocolate biscuits or plain crackers, neither of which sounded particularly appealing to me.
---
Conclusion
---
The two hours flew by and we arrived exactly on time, as has always been my experience with trains in Italy.
I was able to keep my phone charged and catch up on emails and DMs and did so in a quiet carriage with all the drinks I wanted. Given that I'd been somewhat fearful of overcrowding, I'd say the journey turned out really well. Going from one city centre to another is an extremely efficient and convenient way to travel and in the COVID era I'll take all the relaxed and civilised travel I can get!
---