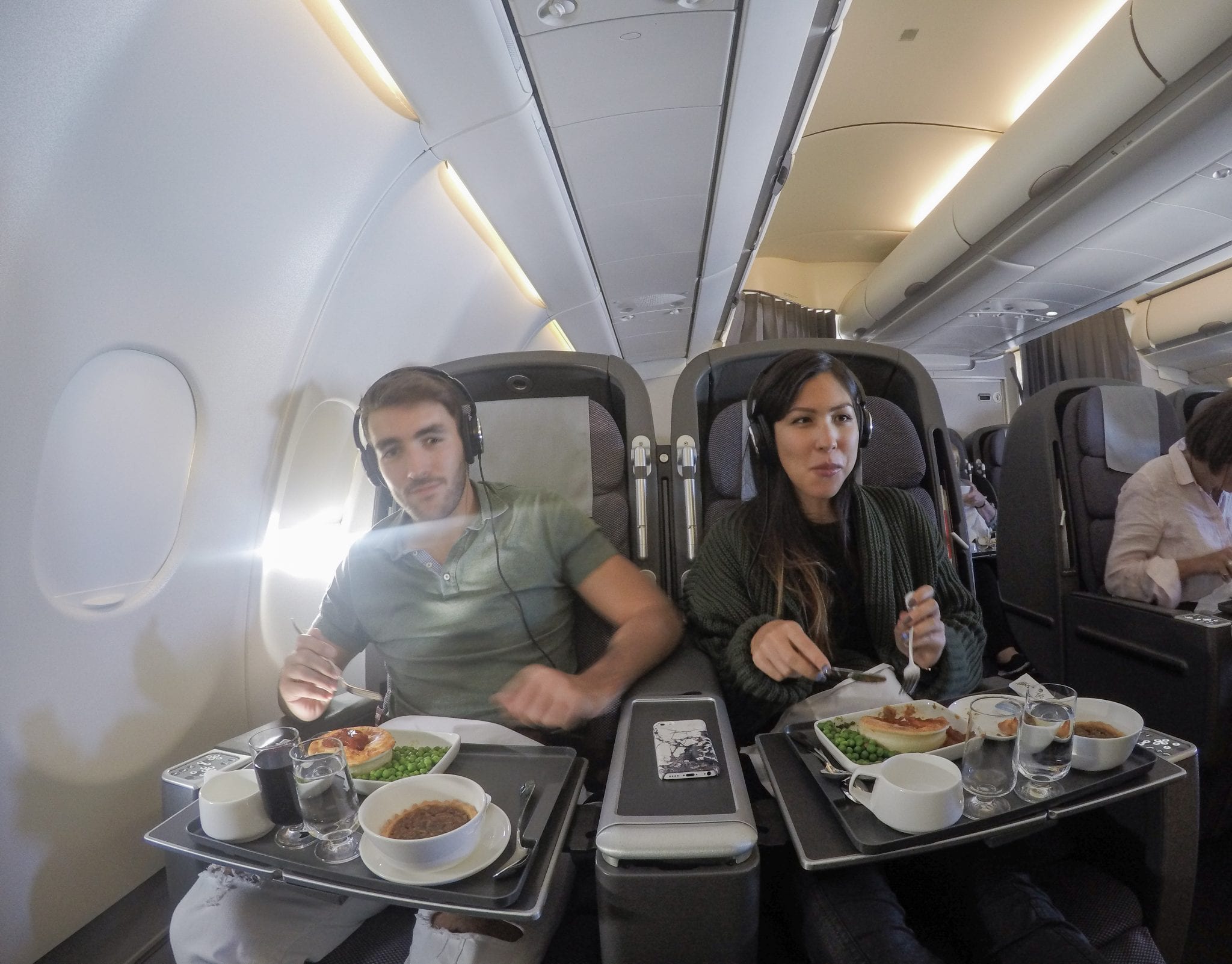 REVIEW – Qantas : Business Class – Sydney SYD to Melbourne MEL (A332)
February 16, 2019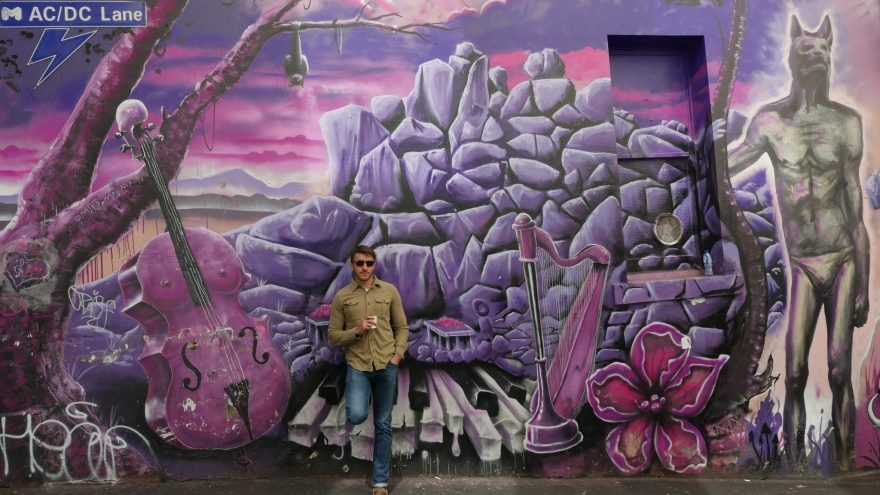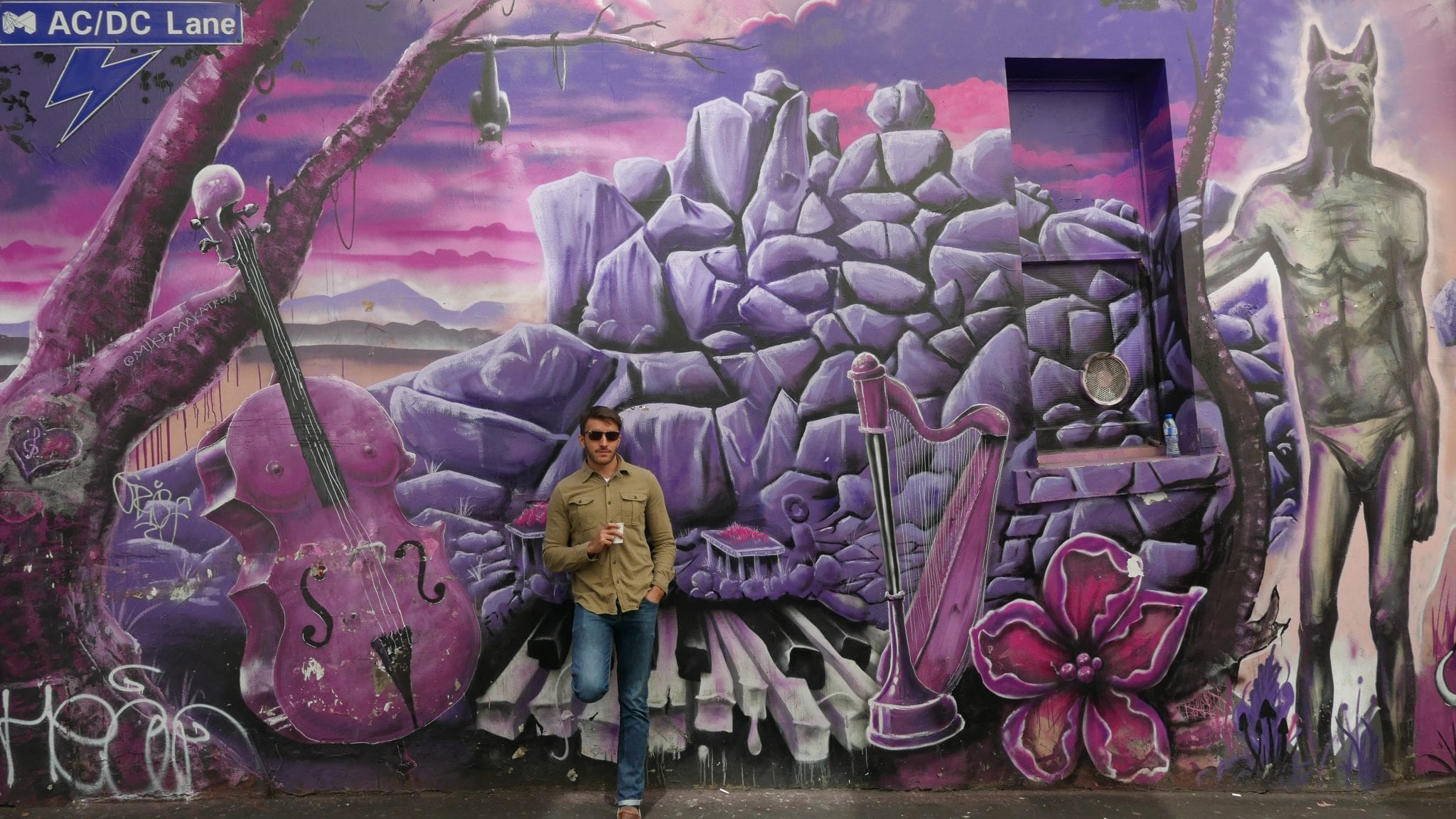 CITY GUIDE – Sights and food in Melbourne
March 10, 2019
Grand Hyatt Melbourne
Rate: 270AUD per night
Room Type: Grand Suite King

upgraded using Suite Upgrade Certificate

Status during stay: World of Hyatt Globalist
---
Intro
---
After something of a lacklustre stay at the Park Hyatt Melbourne a couple of years earlier, I decided to go with the similarly priced Grand Hyatt this time around.
The fact that a Park and Grand Hyatt are so similarly priced, whilst being only a few hundred metres from each other, is rather telling. Normally you'd expect a Park Hyatt to command a sizeable premium over the lower tier Grand brand.
Despite being so close to one another I'd argue that the Grand Hyatt has the better location, given that it is immediately surrounded by the bars and restaurants on Collins St and Flinders Ln, whereas the Park Hyatt is set back from this buzzing social area, in a sleepy enclave by the cathedral.
In case there was any doubt about this, my suspicions were confirmed when I saw that the entrance to the Grand Hyatt was flanked by Louis Vuitton on one side and Chanel on the other. What's great is that this super prime location is also such a cool place to hang out, it isn't all luxury shops like Bond St in London.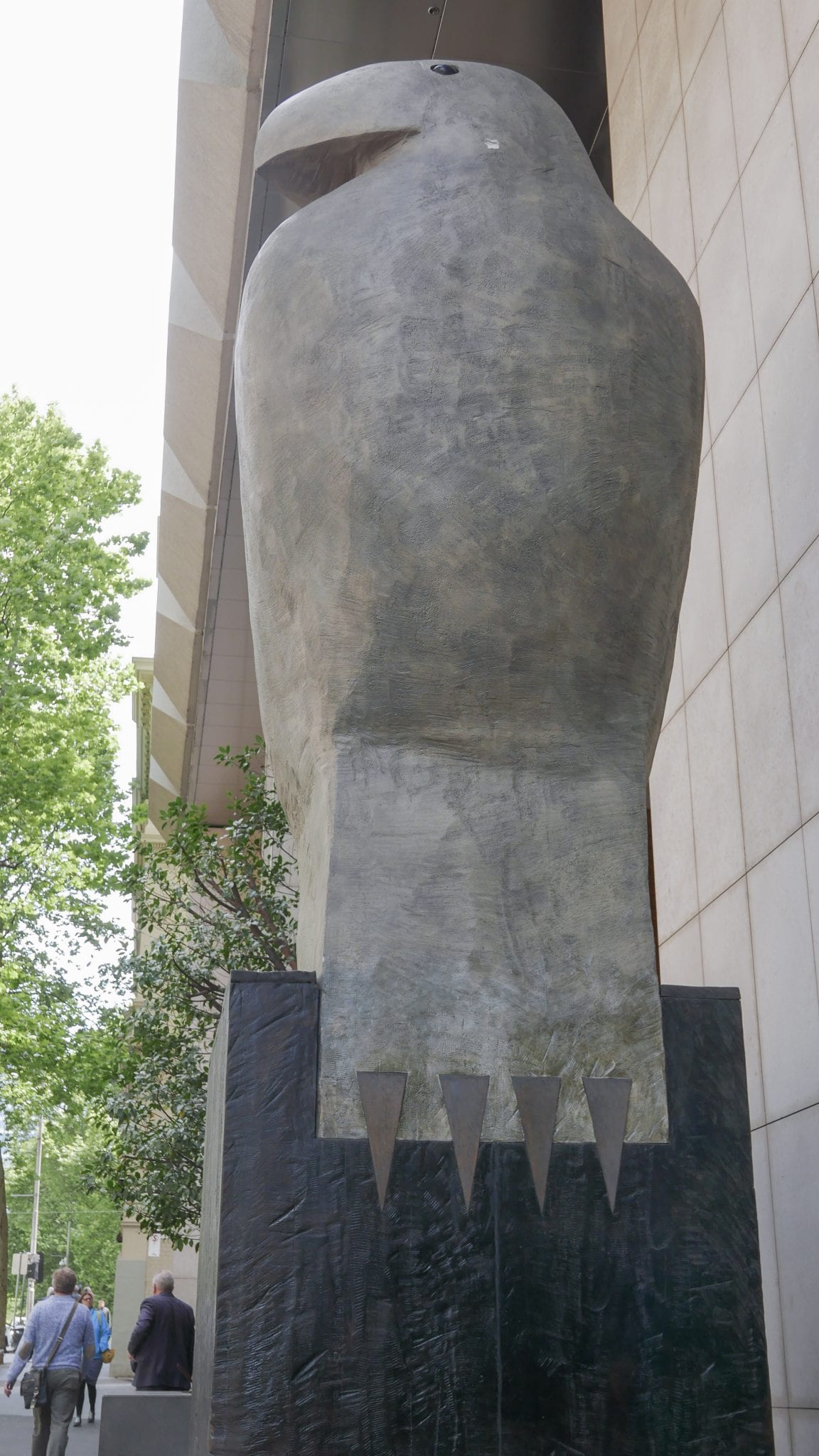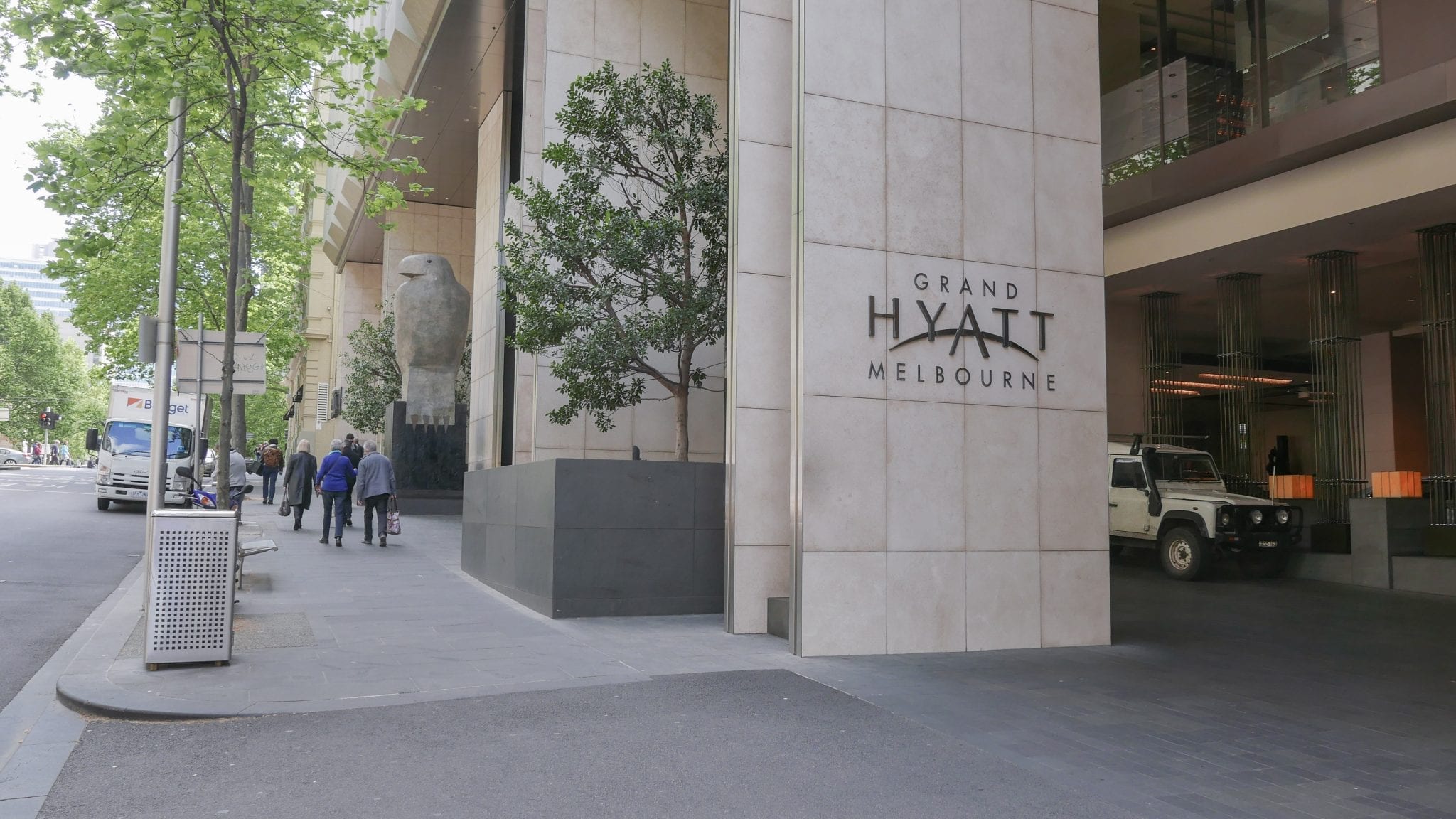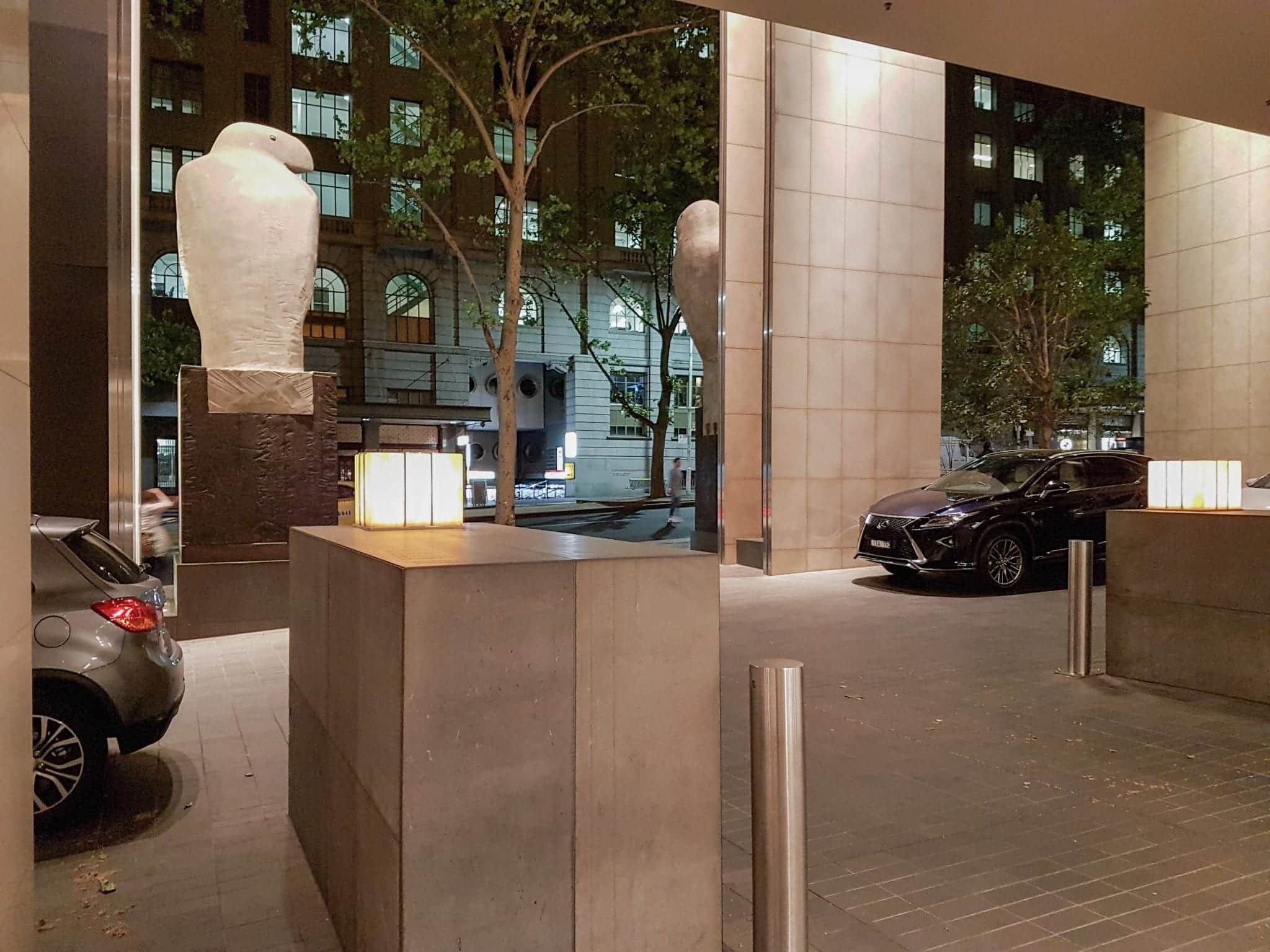 Despite its bustling location, the Grand Hyatt has an impressive entrance on Russell St, with a spacious driveway overseen by porters who are quick to assist you upon your arrival.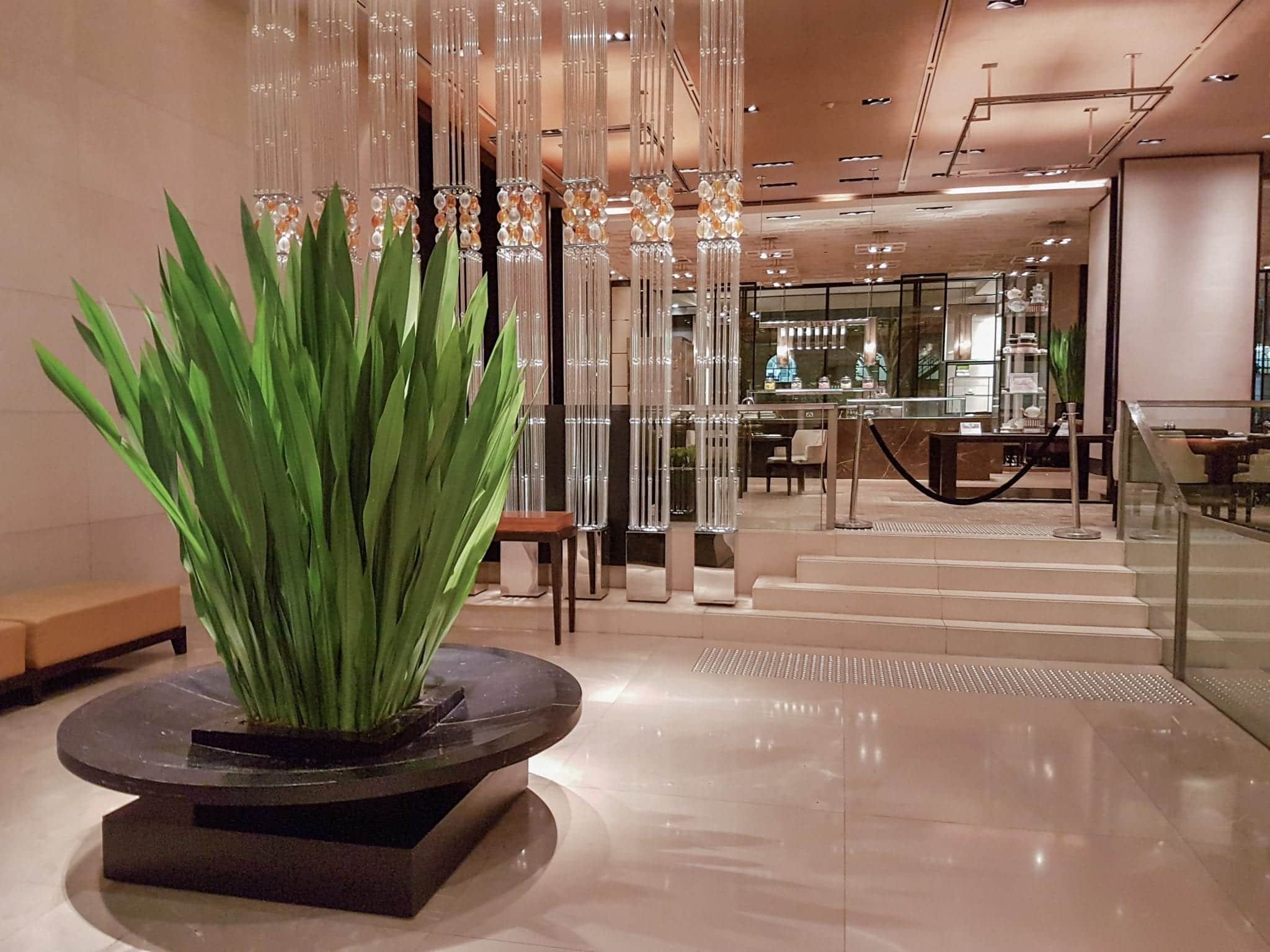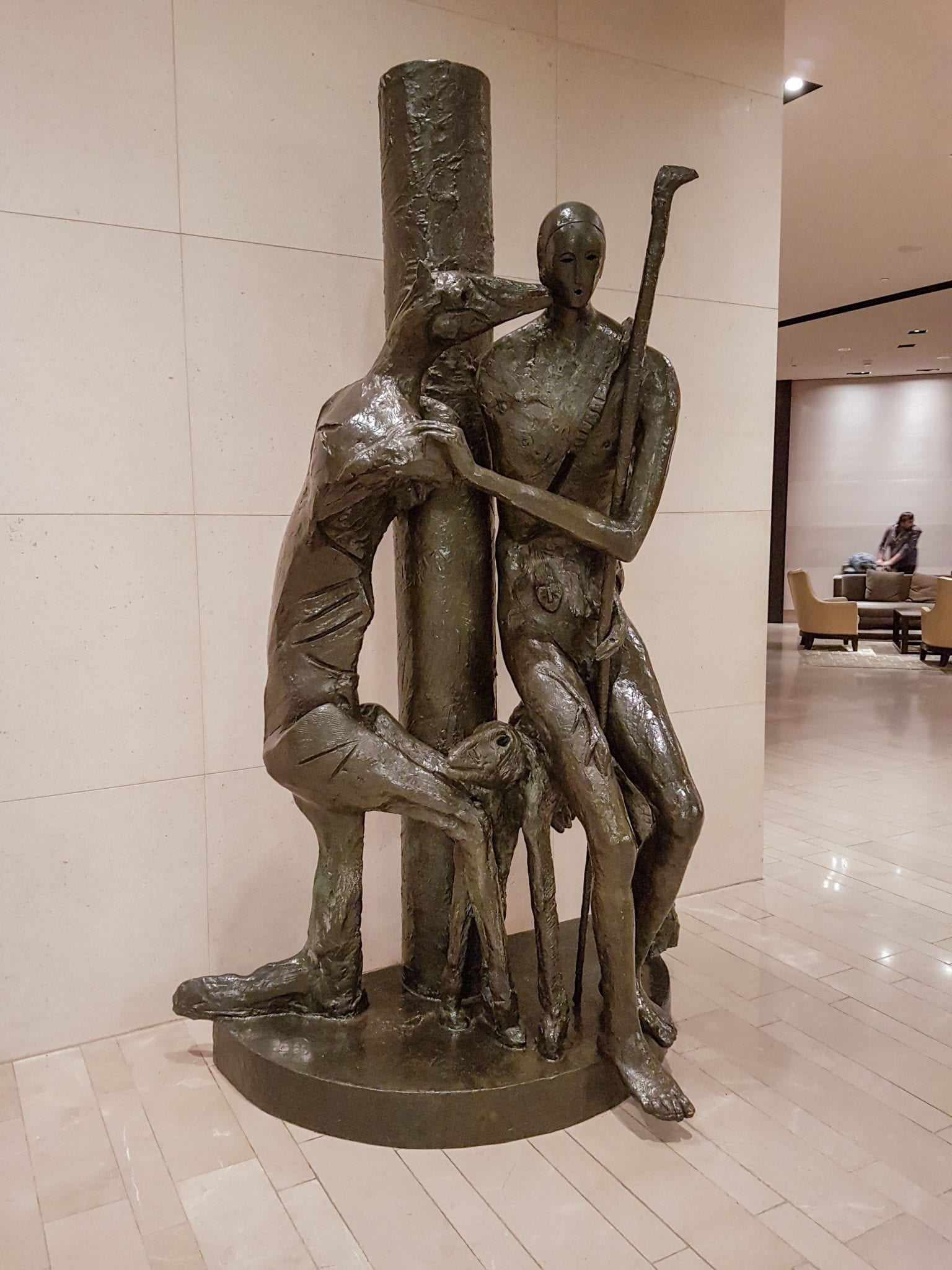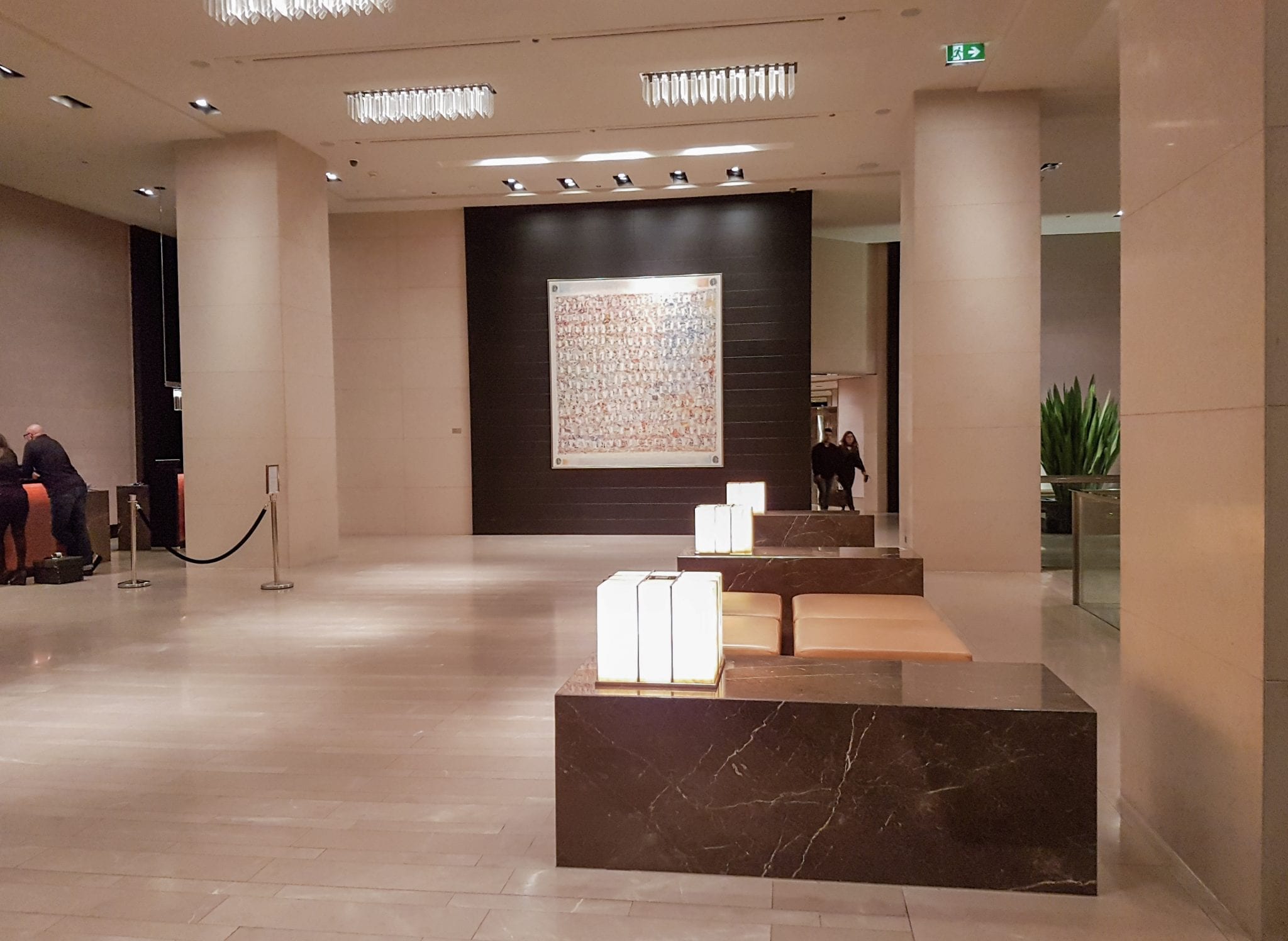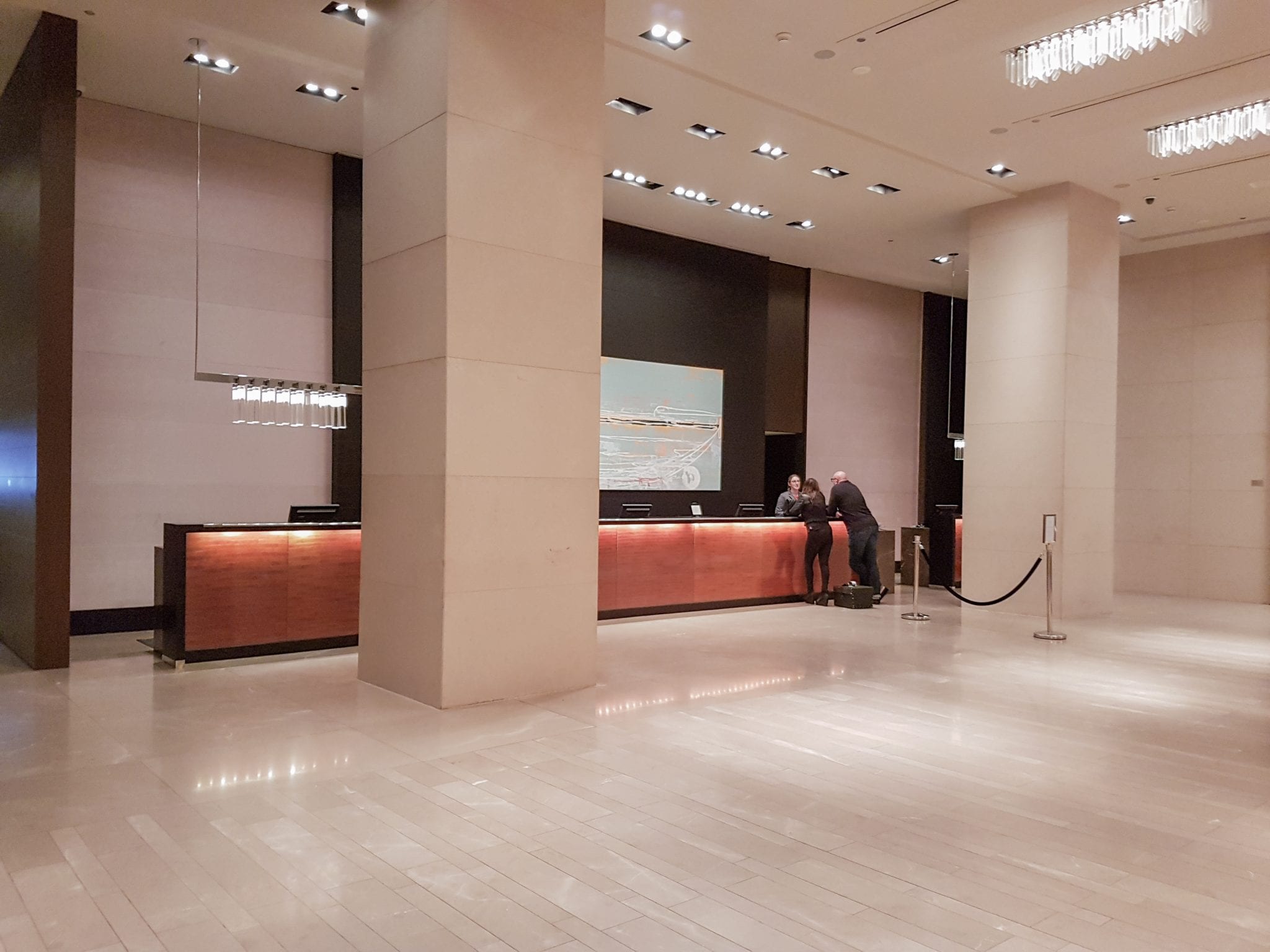 Russell street is on a hill which is quite reminiscent of San Francisco. As such, you actually enter one floor below the main hotel lobby area, passing through gleaming marble corridors filled with statues, paintings and ambient lighting, on your way to reception.
The Park Hyatt may have an impressively long driveway but there is no question that the Grand Hyatt makes a stronger first impression. It really seems like a lot more money – and most importantly, thought – has gone into designing the public spaces here.
As we handed over our passports to the check-in agent, the duty manager came over to introduce herself, thanking us for our loyalty to Hyatt and telling us that she would be happy to complete check-in formalities in our suite.
I find that Hyatt is quite consistent in this kind of welcome both for top tier elites and guests staying in suites. It is definitely a differentiator for the brand, helping to set it apart from Hilton and Marriott.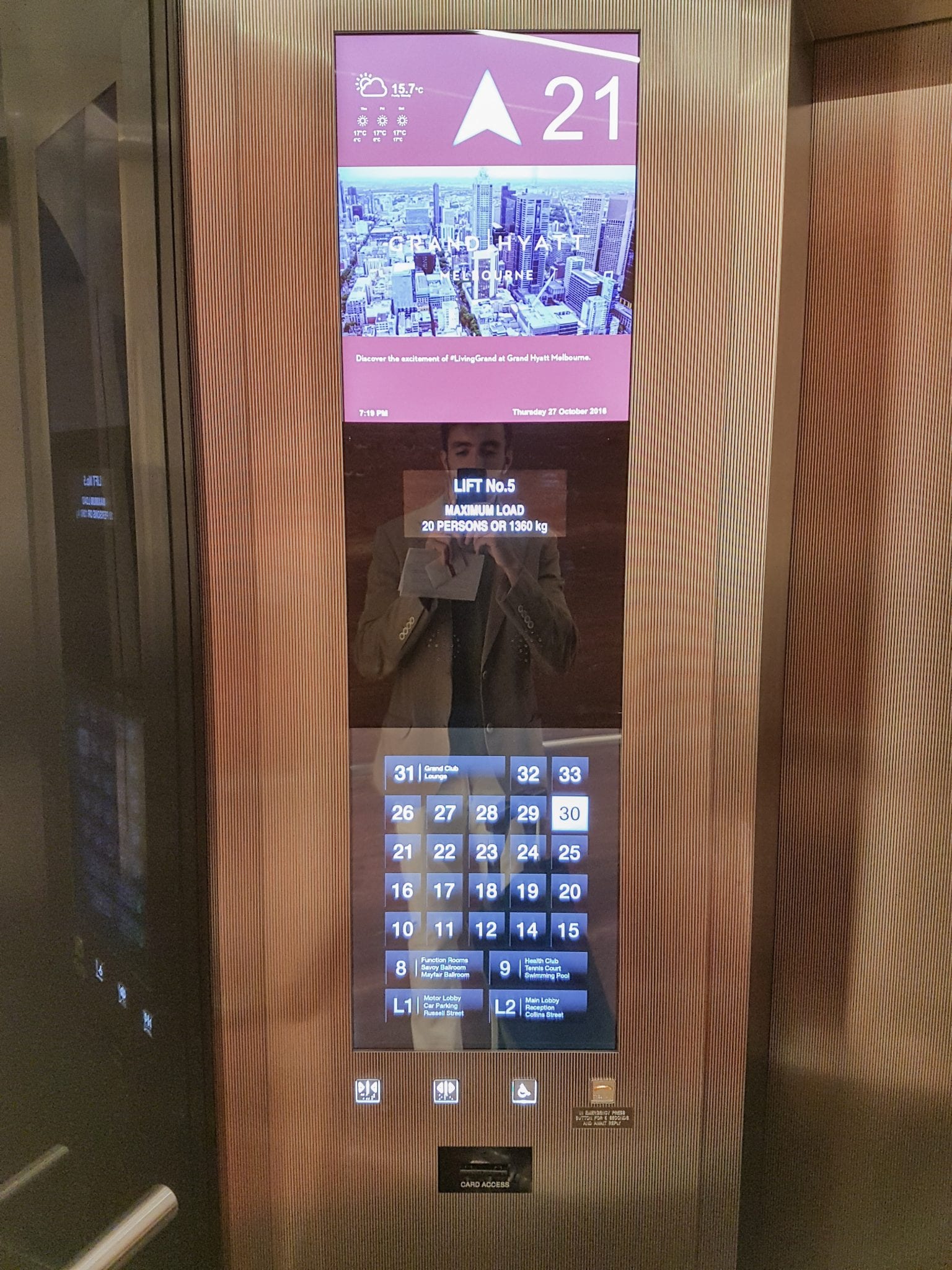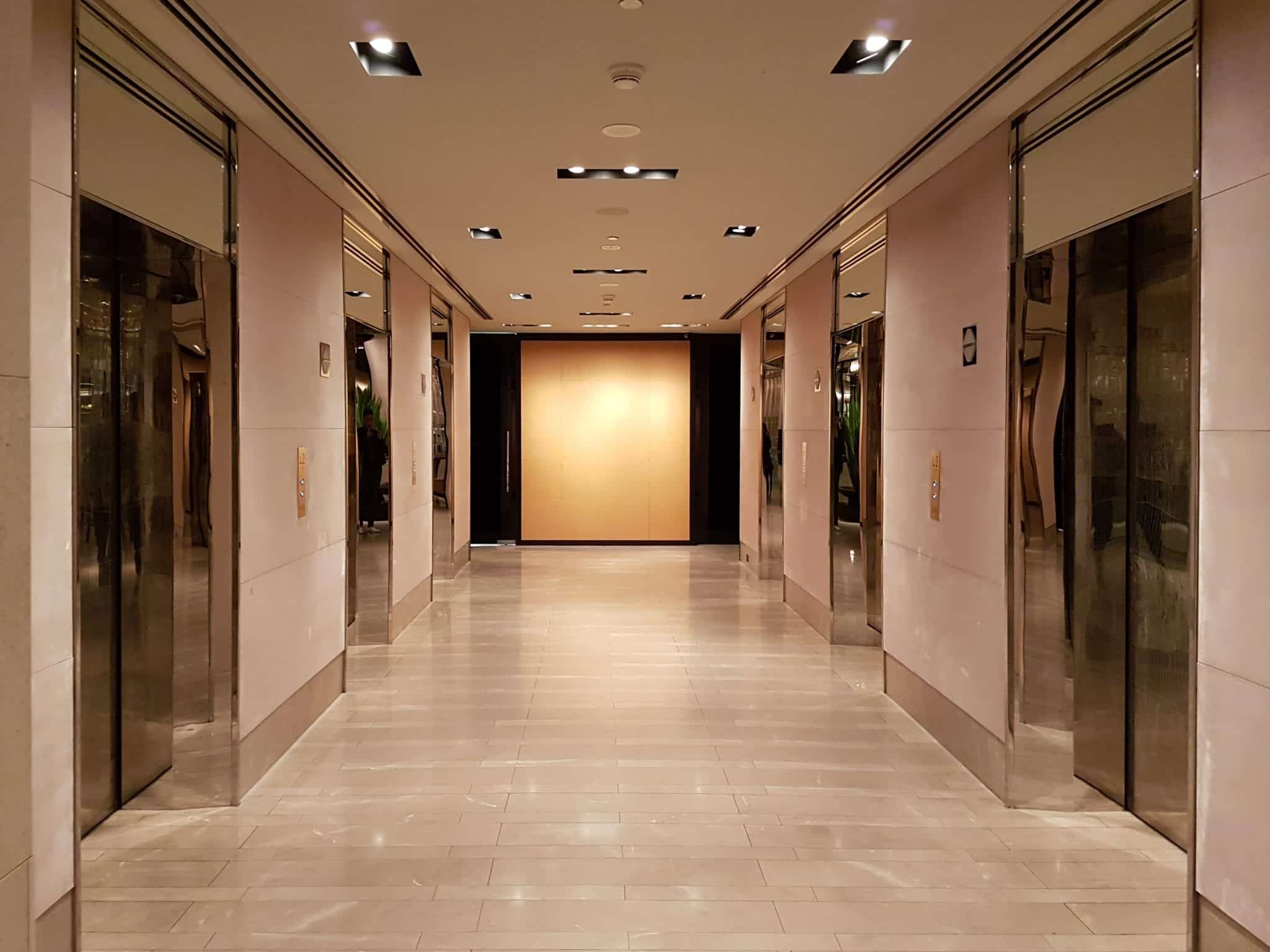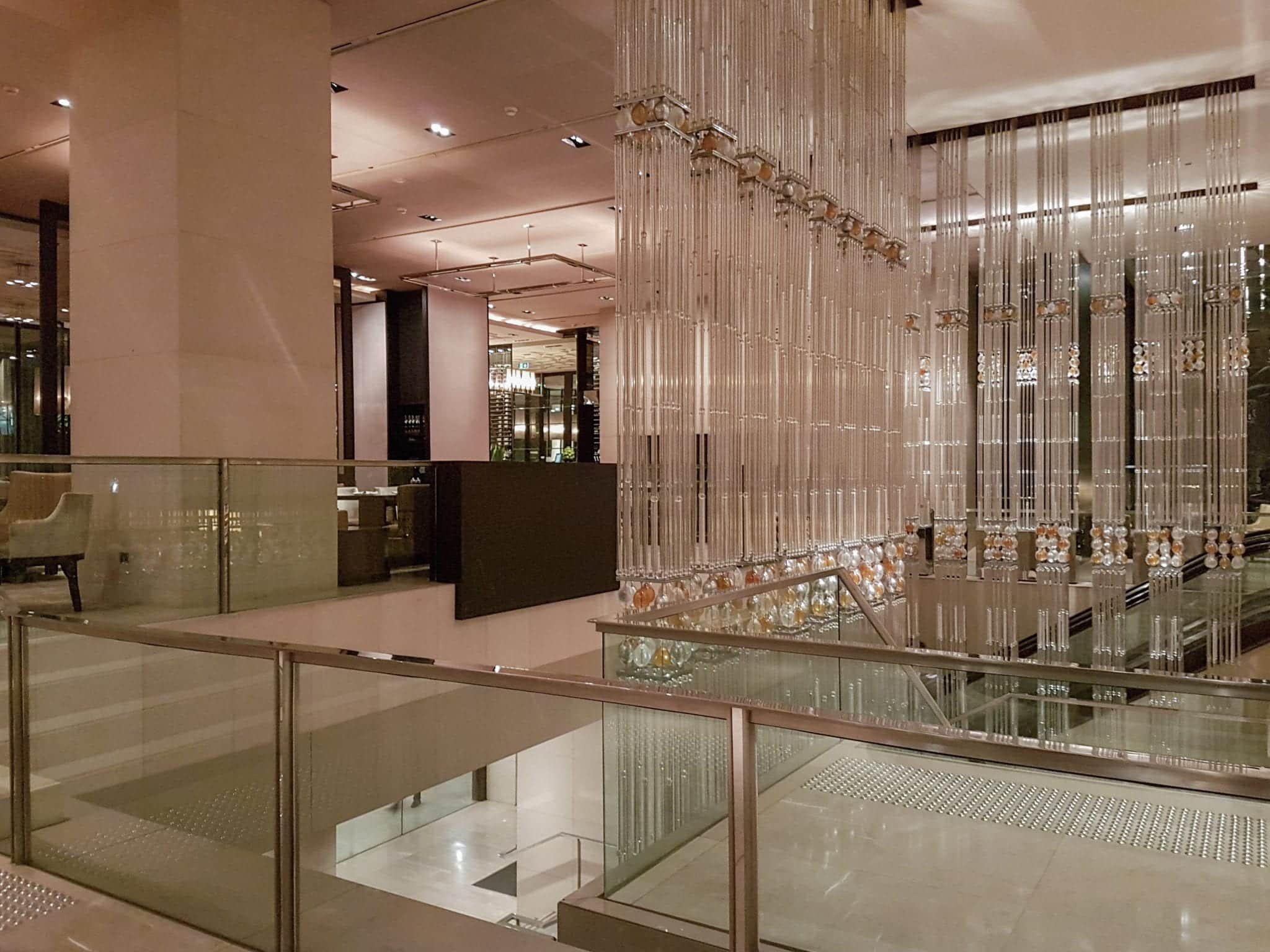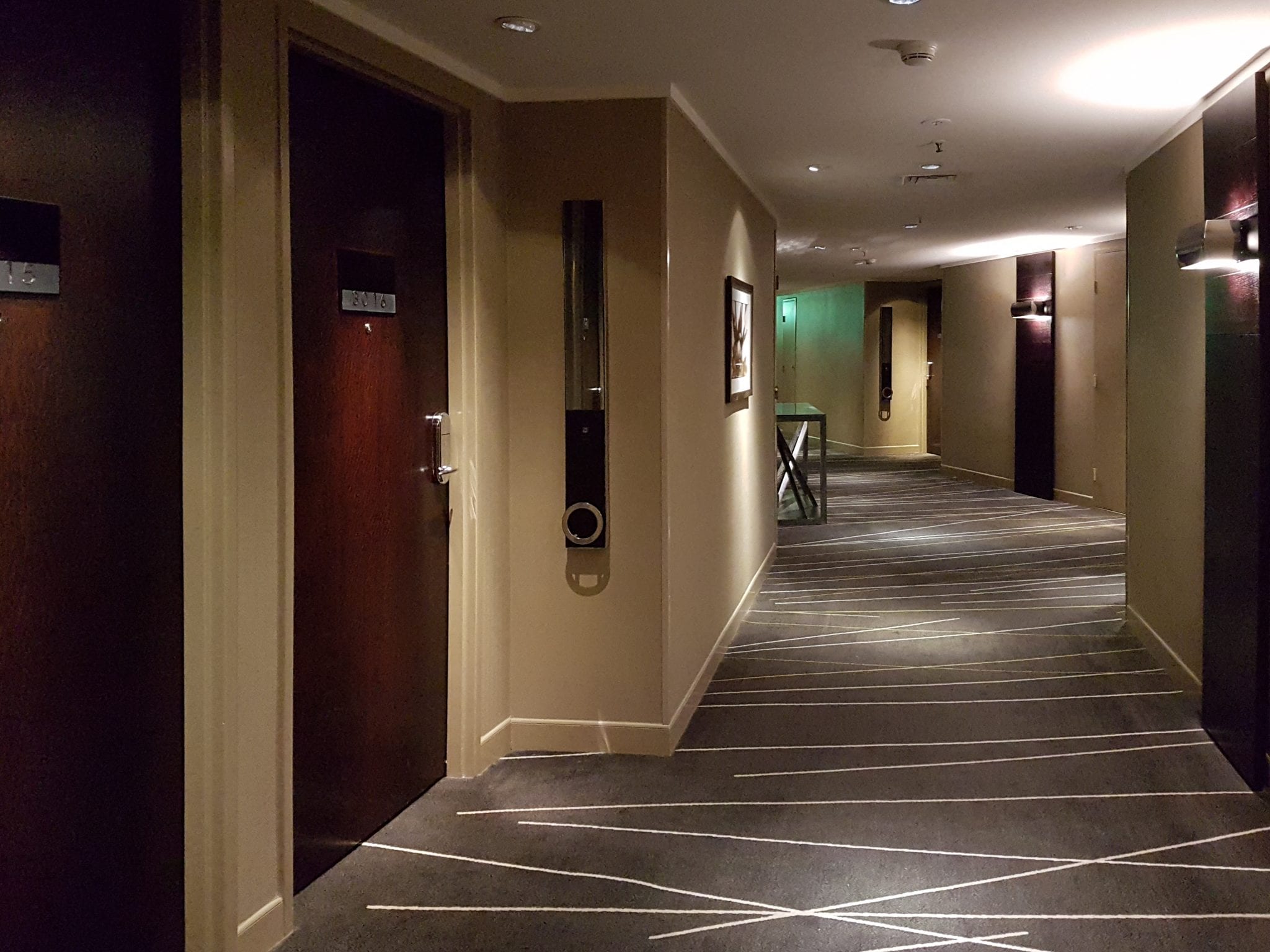 As we made our way to our suite I couldn't help but be impressed by the hardware and the level of maintenance throughout the property. Small details like the video screen controls in the lift, or the spacious and irregularly shaped hallways with their modern carpets really give the impression that this isn't just another cookie-cutter business hotel.
---
The Suite
---
Our suite had two entrance doors: one on the left, leading straight into the main living room, with the right hand door leading into the bedroom. A similar setup to my suite at the Hyatt Regency Long Beach – albeit with significantly less complications!
It is clear that the Grand Suite is just the footprint of two regular rooms stuck together but I quite like the fact that the bedroom could be completely separated off and an entertainment space could be accessed without your guests entering your sleeping area.
Living Room
A generous welcome amenity was presented for us on the desk: chilli cashews, fresh grapes and a bottle of Shiraz. This was done even though I had requested (and received) bonus points as my amenity. I really love these Schott Zwiesel glasses too, another instance in which this hotel has a keen eye for detail.
Behind the desk was a minibar area, featuring power sockets for the kettle and Nespresso machine that were tucked away in the drawers. I'm not sure why these weren't just left on the bar, as the empty space looked kind of strange. The contents of the minibar were relatively basic: Evian, Penfolds wine, Pringles and Anzac biscuits.
A pair of notes were left on the desk, next to the wine and card from the GM.
The card titled "Leave it at Hyatt" presented quite an innovative concept: if you're a repeat guest, you can leave items at the hotel and they'll be left ready and waiting for you, in the room, next time you check-in. I can imagine that for a regular business traveller, leaving some gym gear or even a pair of work shoes would be quite convenient.
If you're on a longer trip through Australia and using Melbourne as your gateway city, you could always leave some bulkier items here and pick them up at the end of your trip.
The other card listed a very comprehensive list of items to keep, borrow or buy.
Outside of the usual stock items like razors and toothbrushes were things like yoga mats, cufflinks and even office chairs! I'm sure that other hotels provide similar items but this is the first time I've seen a hotel go out of its way to provide a detailed list of "missing must haves".
As you can see, the living room was ample enough to host a fair number of people and despite the lack of a river view, the fact that we were on the 30th floor meant that there was something of a wow factor here.
Bedroom
Moving through the large sliding doorway we entered the bedroom, which seemed very spacious given the relative lack of furniture.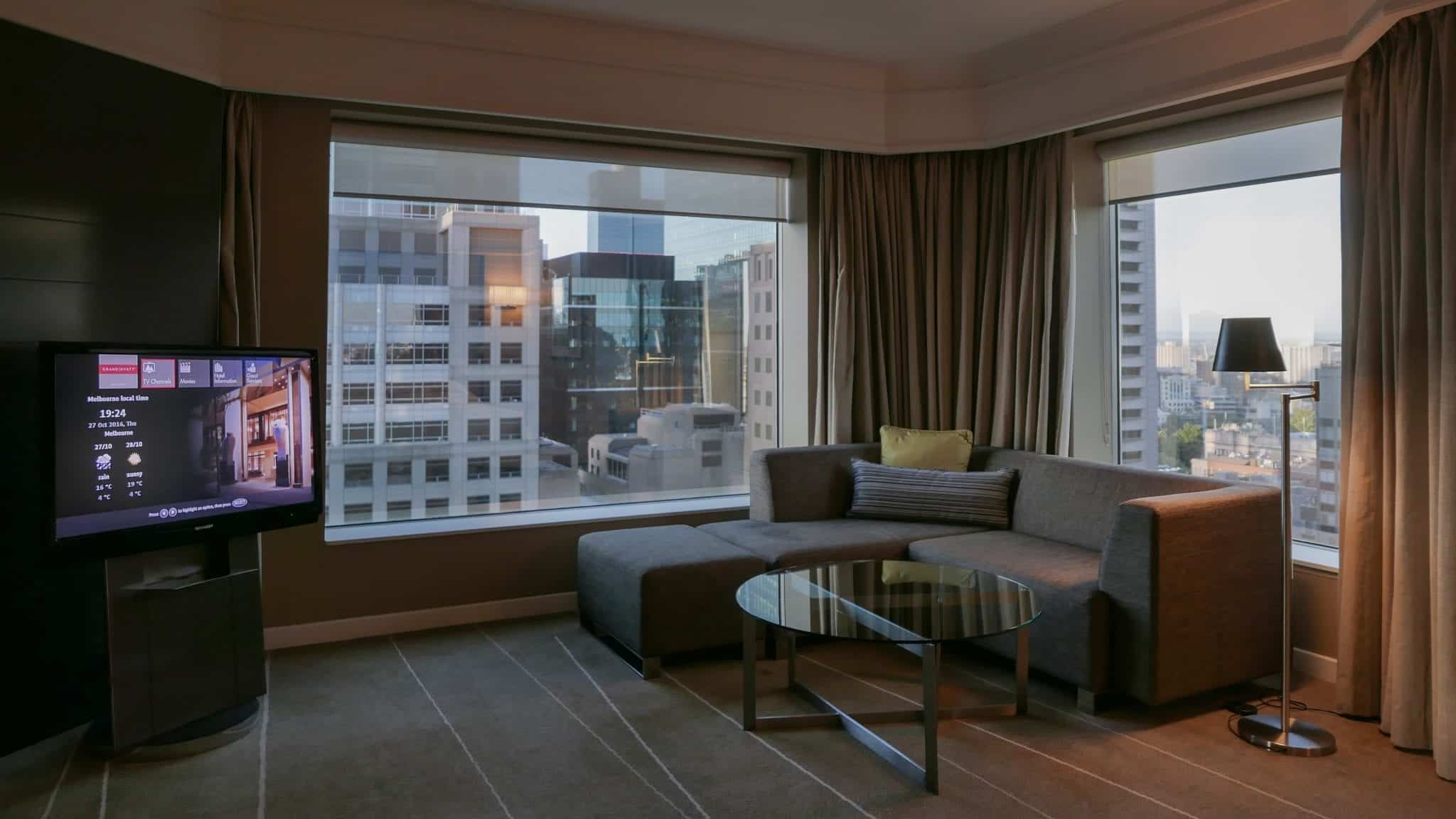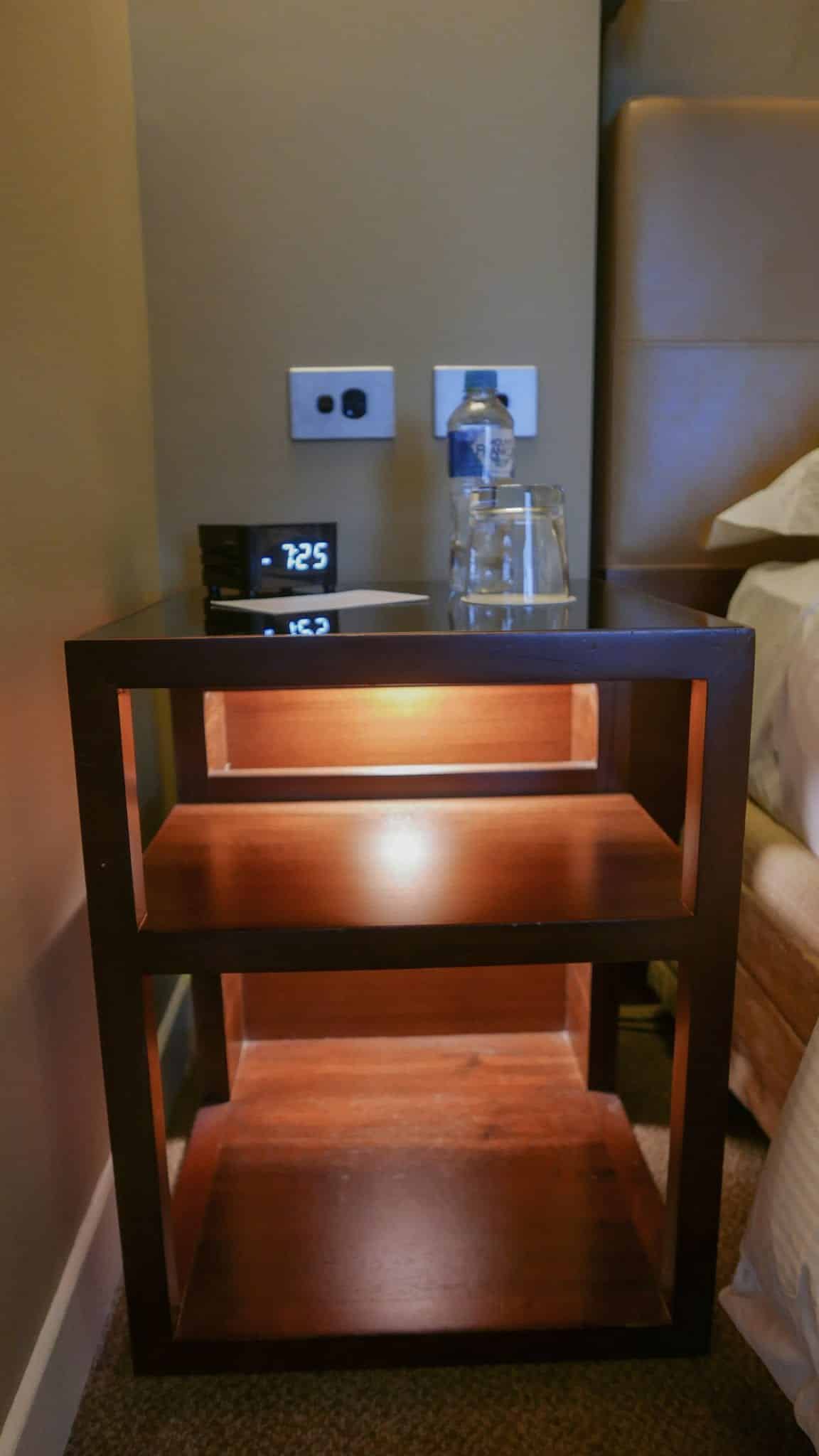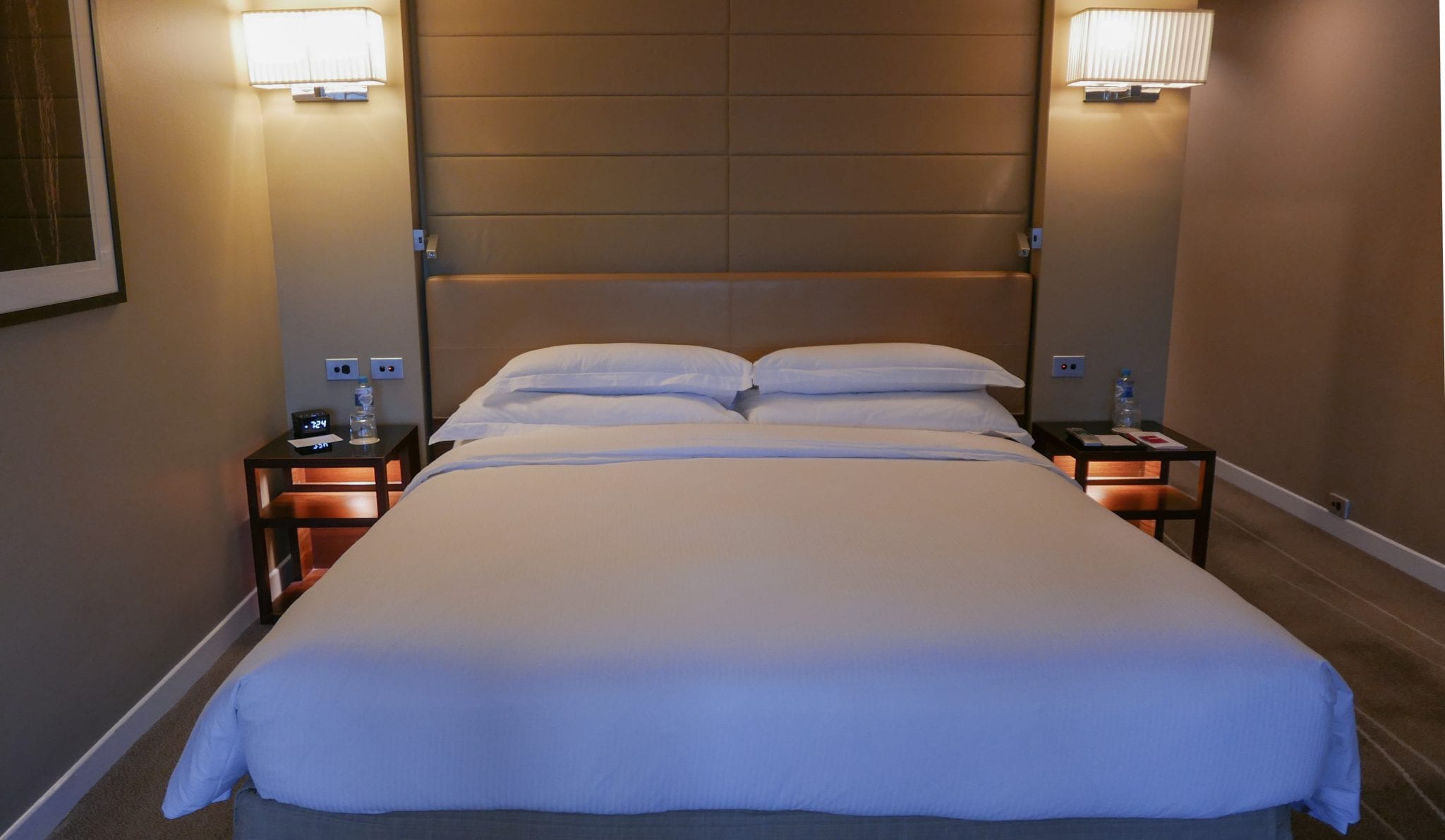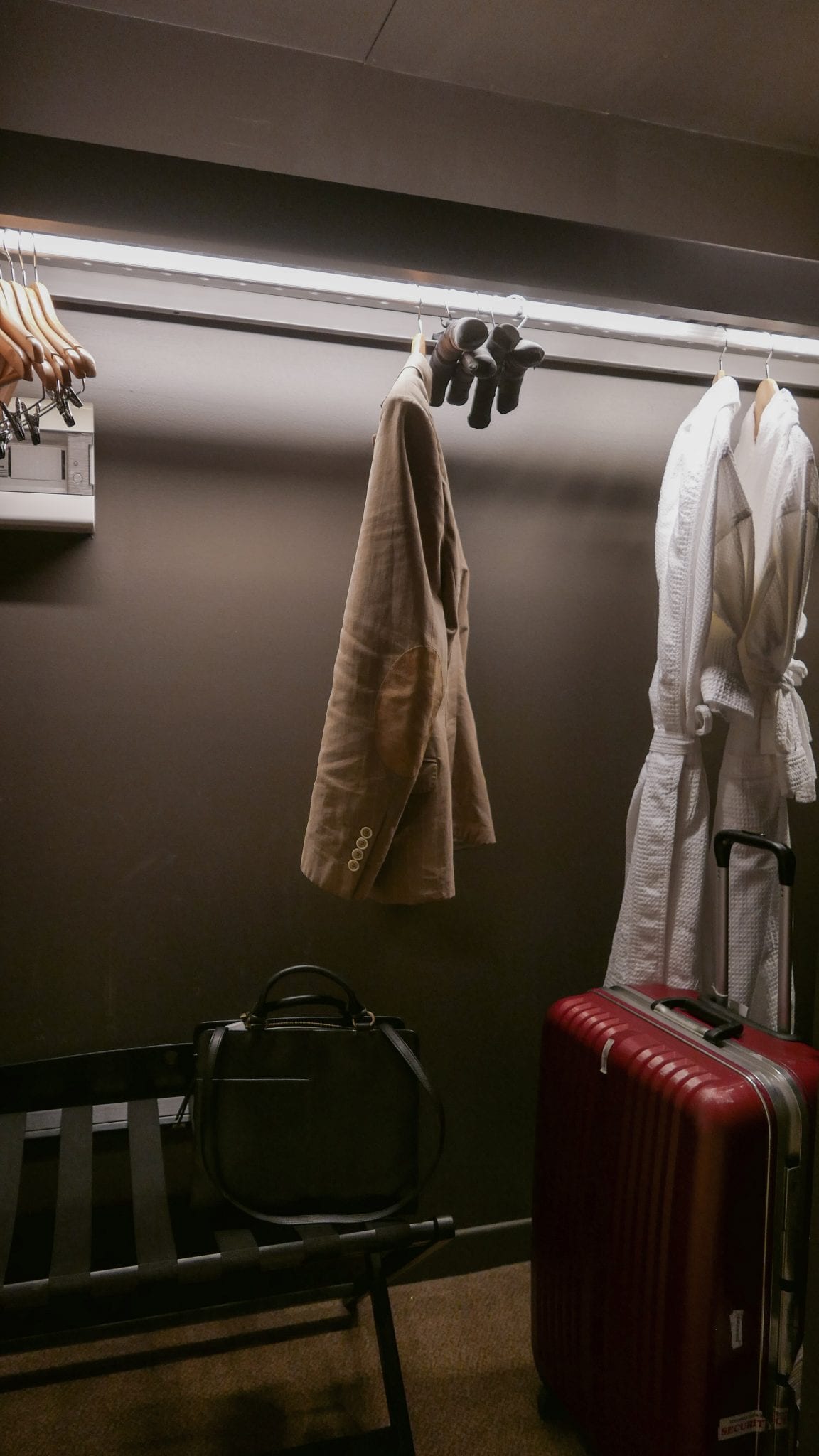 The bed and feather pillows were very comfortable and just soft enough for a perfect sleep. Unfortunately the rest of the room conspired against us. The plumbing is quite noisy, and the pipes seem to run right by the bed. The sound insulation on the doors was also quite poor – this meant that we often heard footsteps and raised voices at night. Looking through other reviews this seems to be a common complaint so I'm surprised that it hasn't been addressed.
Light switches were located on both sides of the bed but only one side got an Aussie power socket.
Bathroom
The rooms at the Grand Hyatt have something of a 'dark' feel to them and nowhere is this more evident than in the black and white bathrooms. There's something about the black tiles that made this space seem quite cheap and uninviting. I'd far prefer to see pale shades of natural stone than this nightclub toilet aesthetic.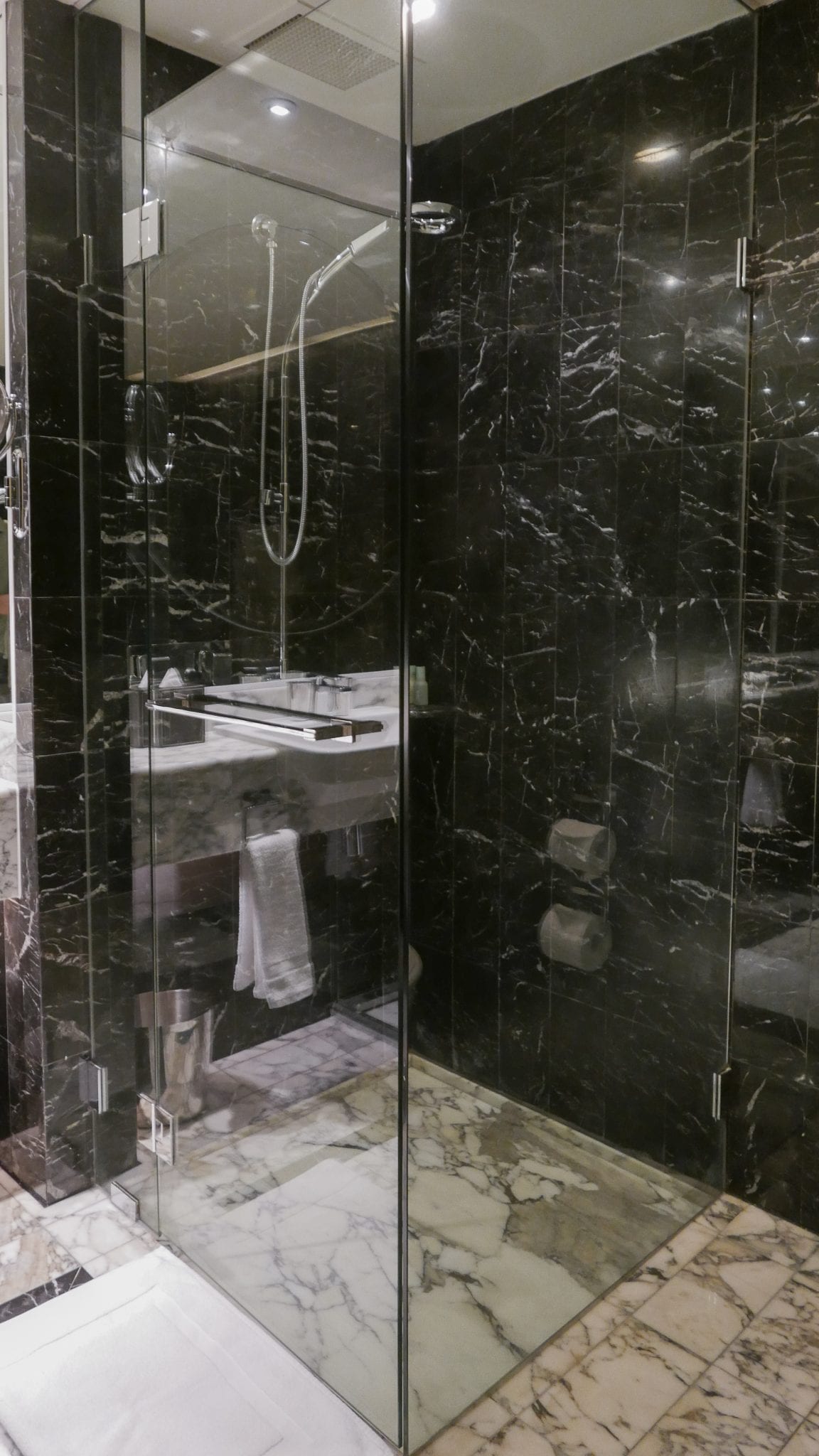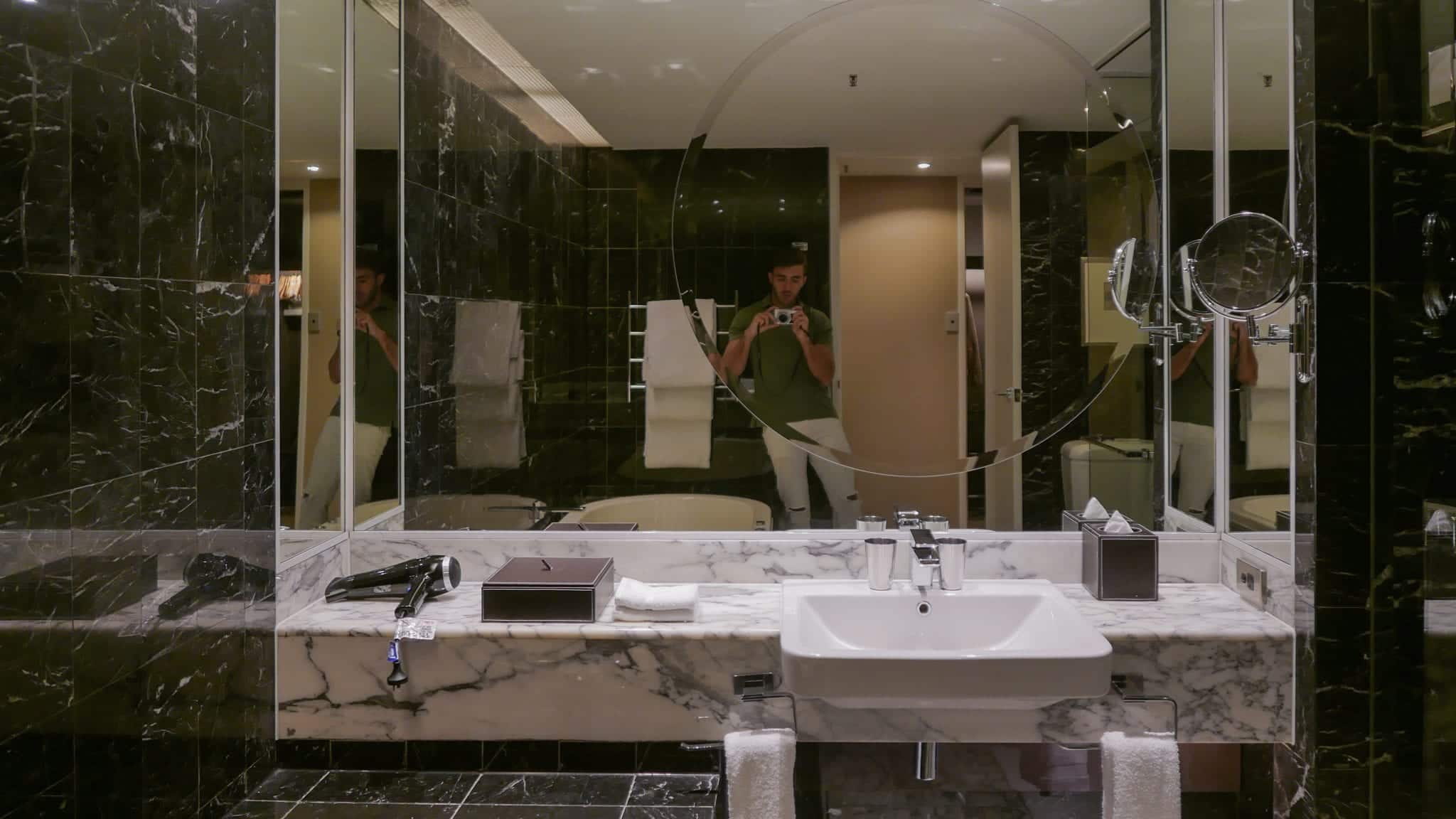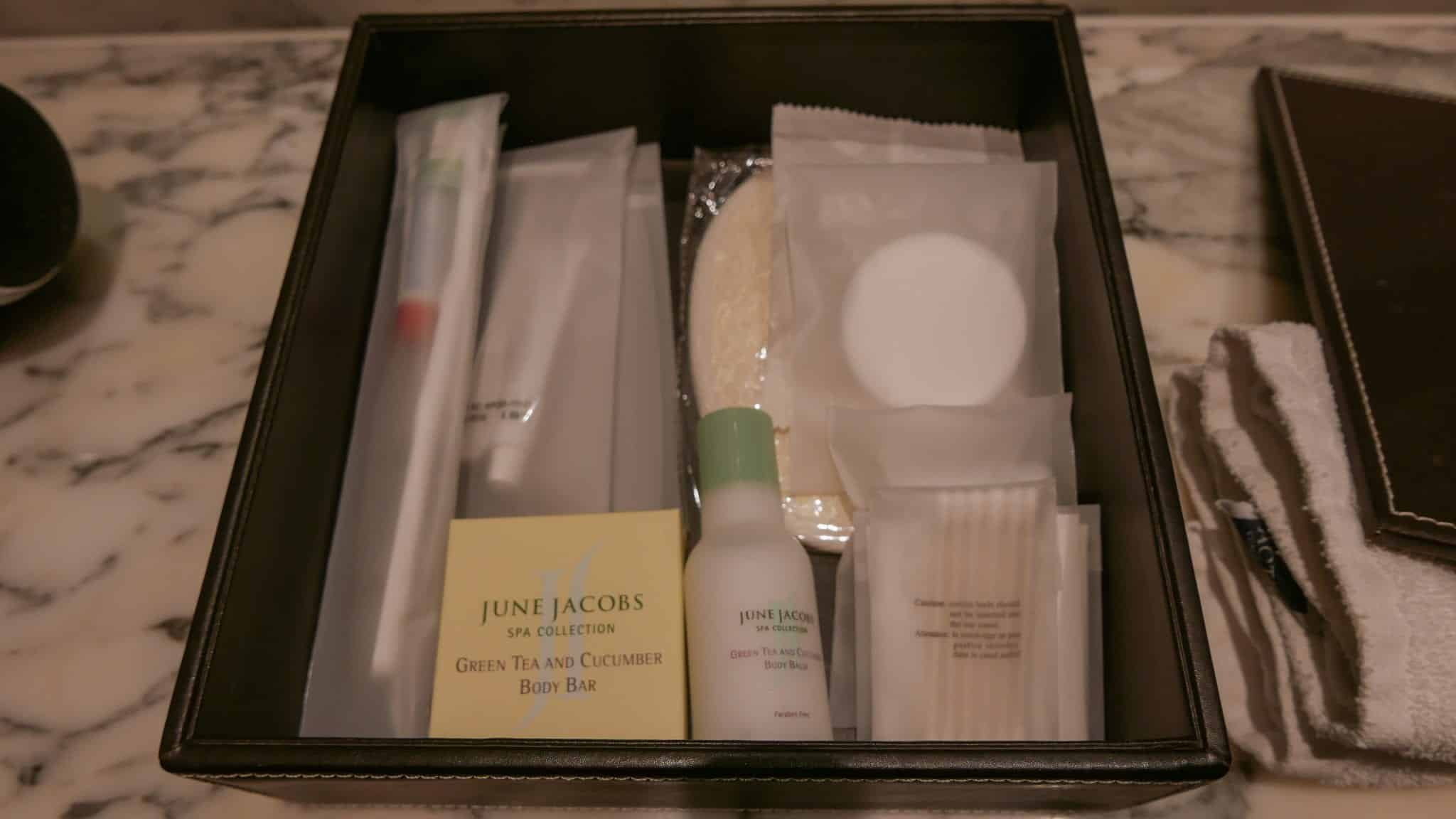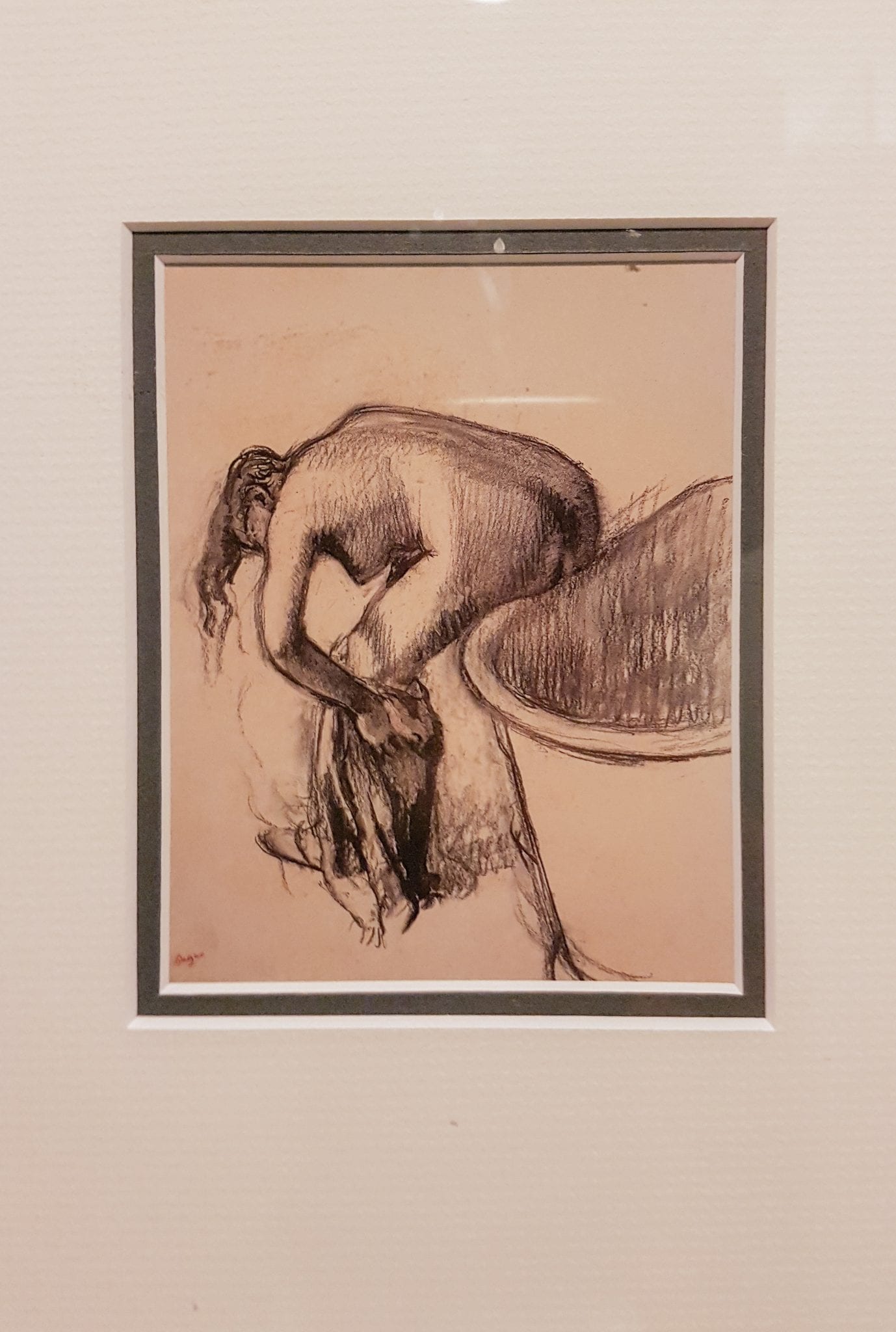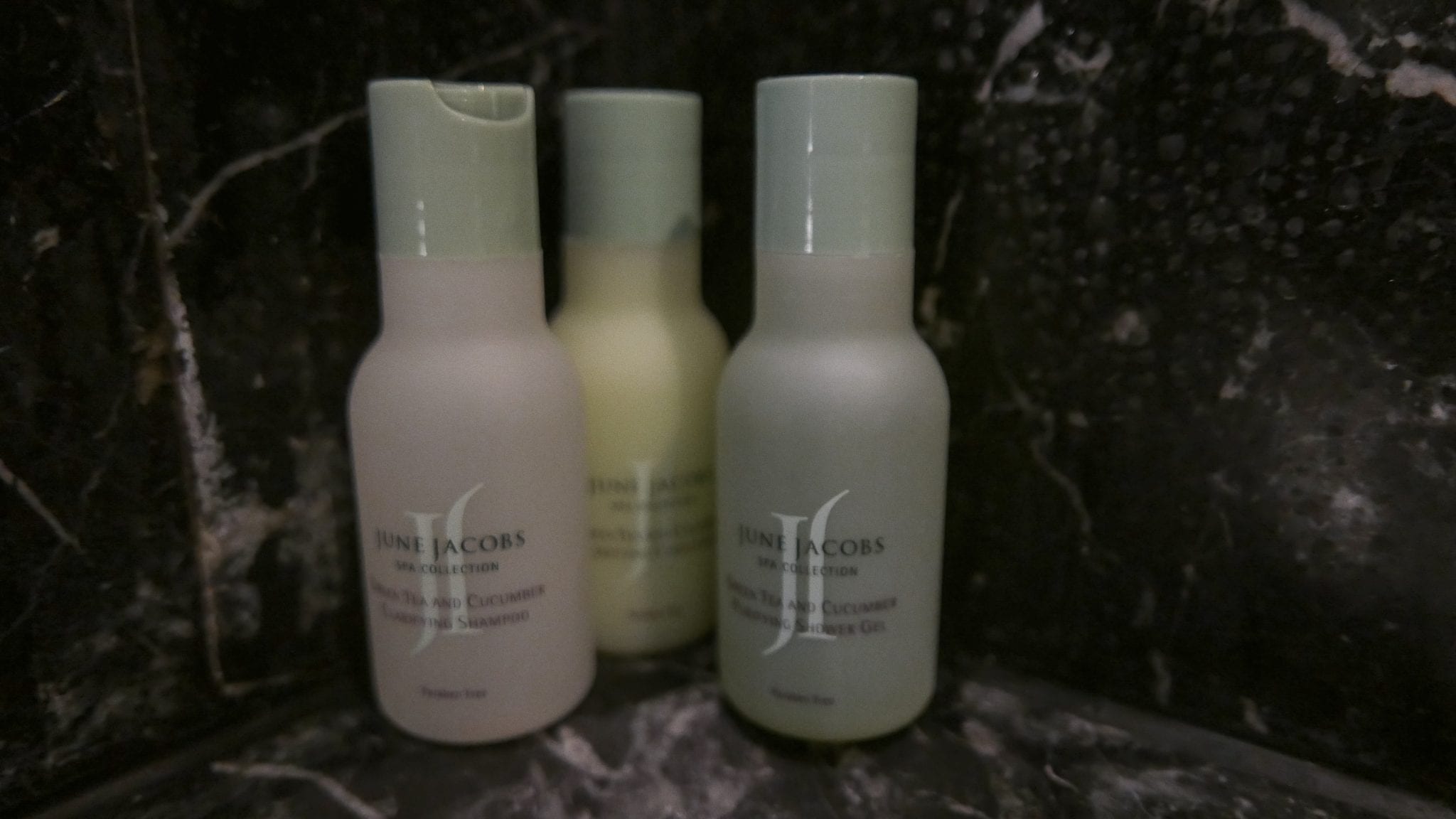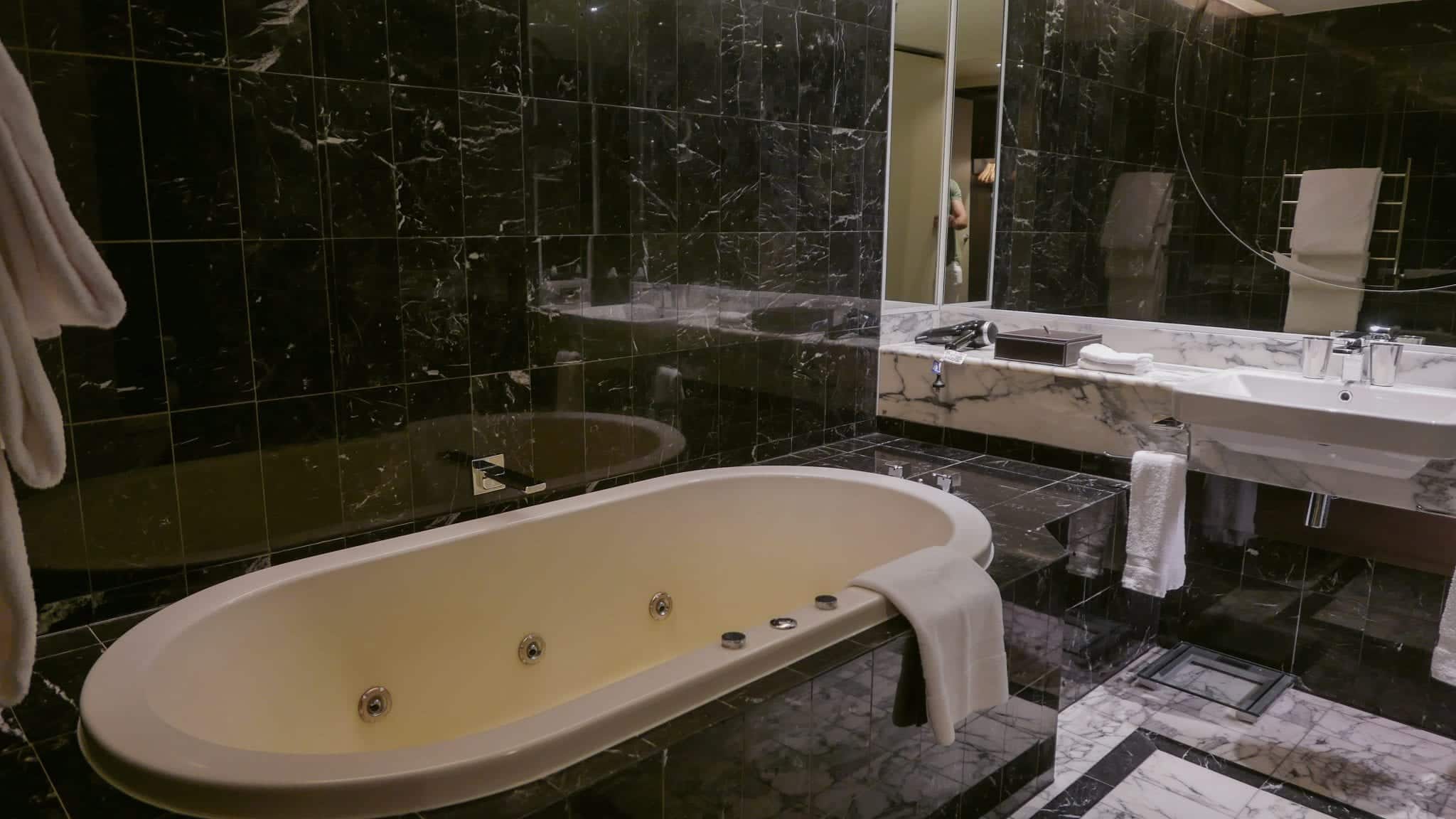 The toiletries were by June Jacobs, these are inoffensive and smell vaguely of cucumber. The shower was powerful but there was no rainfall head, just a manual one. I'll leave you to debate the merits of the 'artwork'.
Overall the noise issues and darkness meant that the suite was nowhere near as inviting as the one we had in the Park Hyatt up the road. Thankfully the housekeeping and maintenance were much better here though.
---
Club Lounge
---
The Club Lounge was located one floor above our room on the 31st floor. The Park Lounge was my favourite aspect of my previous stay at the Park Hyatt, so this lounge had a lot to live up to!
Breakfast
Monday to Friday: 6:00 a.m. – 10:30 a.m.
Saturday to Sunday: 6:30 a.m. – 11:00 a.m.
Despite having the option to dine in the main restaurant, we decided to give breakfast in the lounge a try, on our first morning.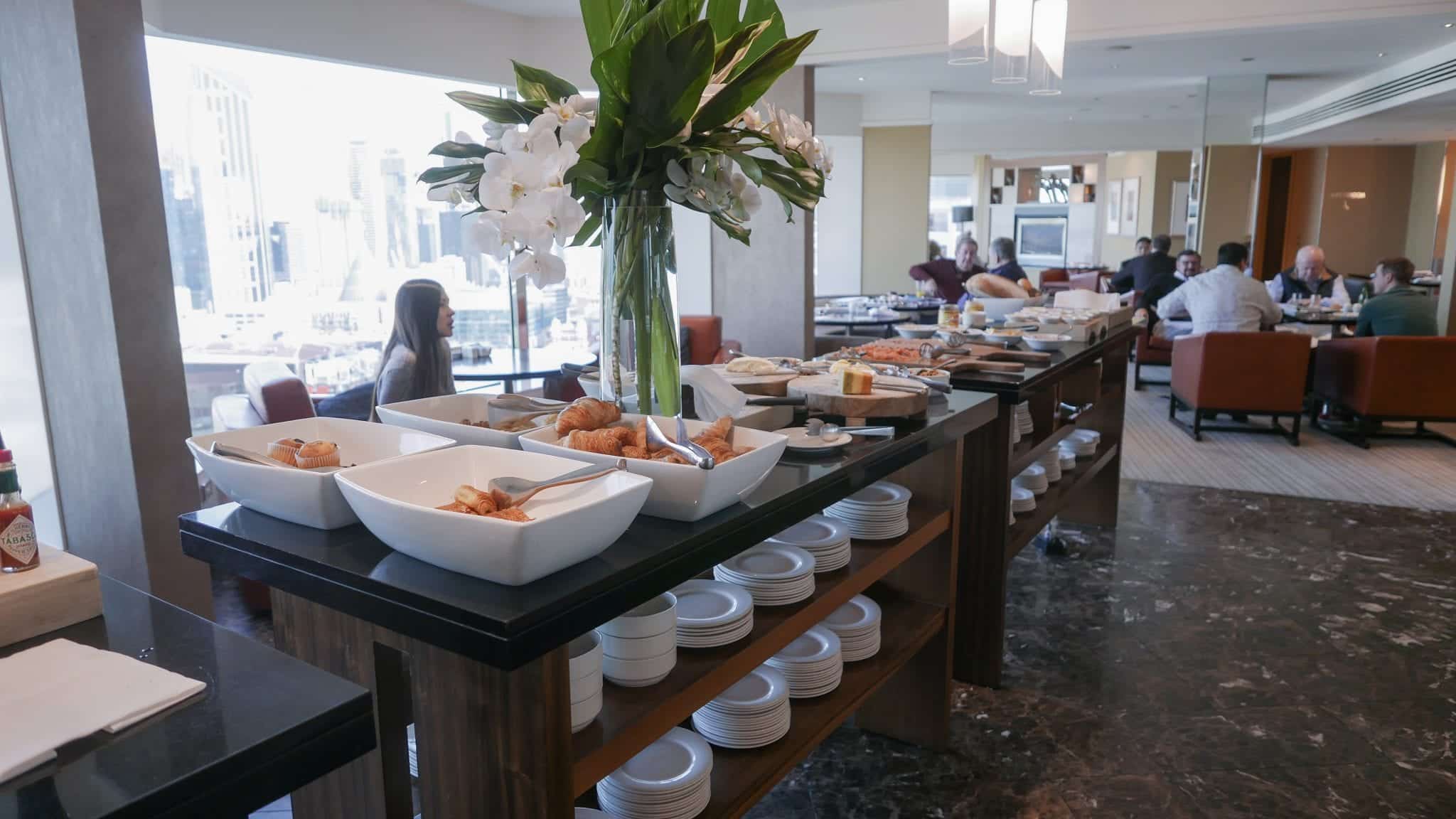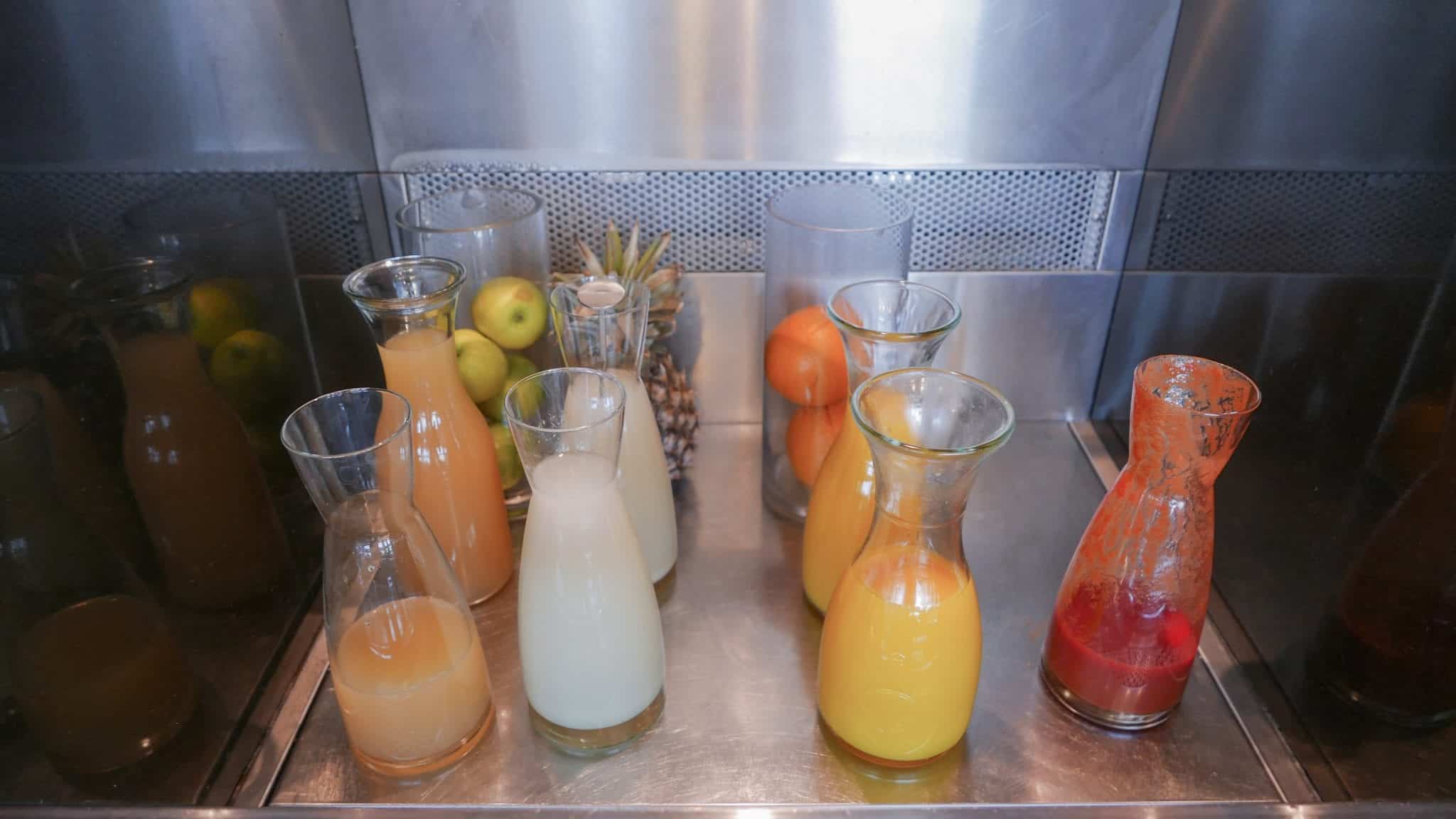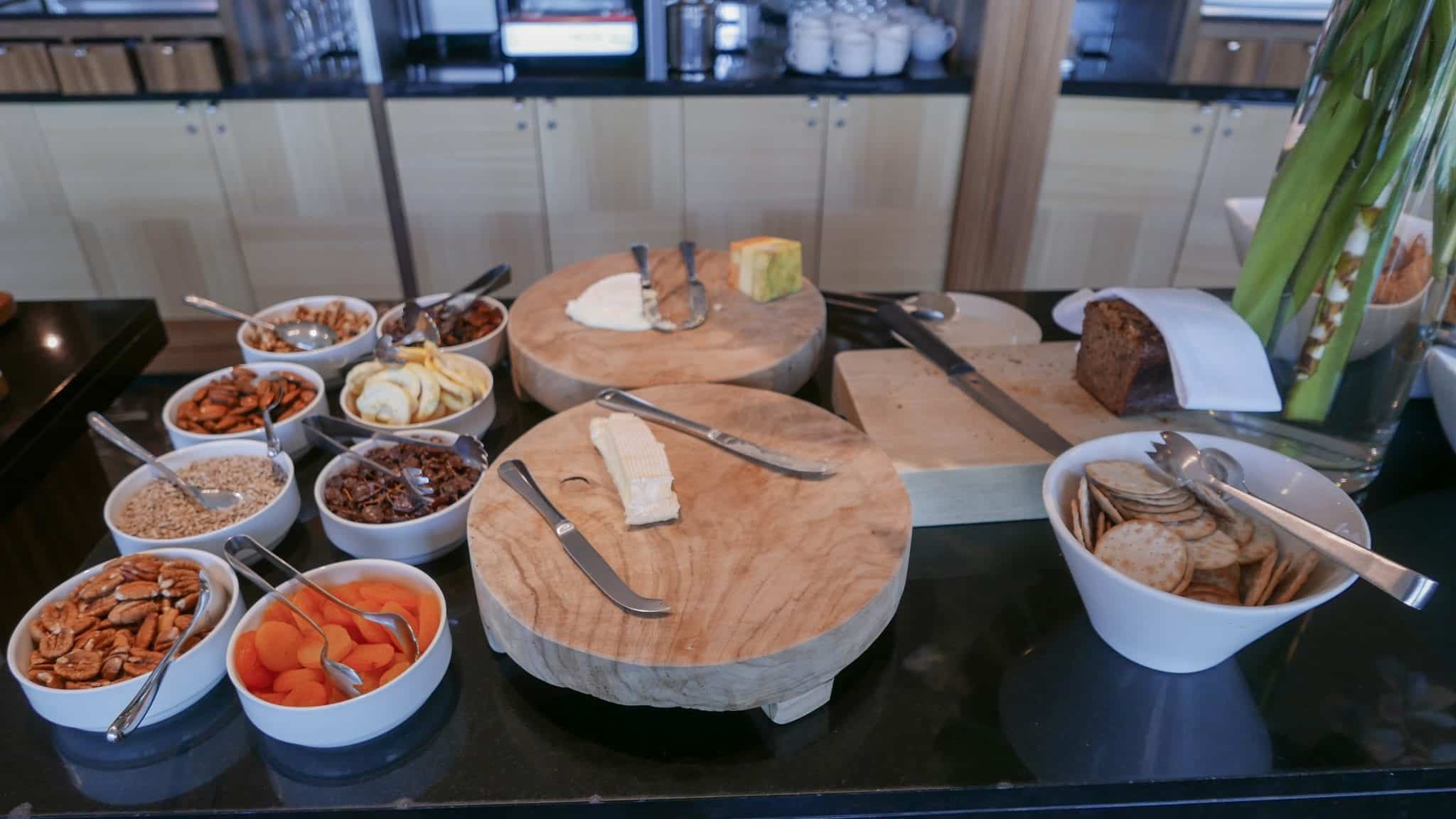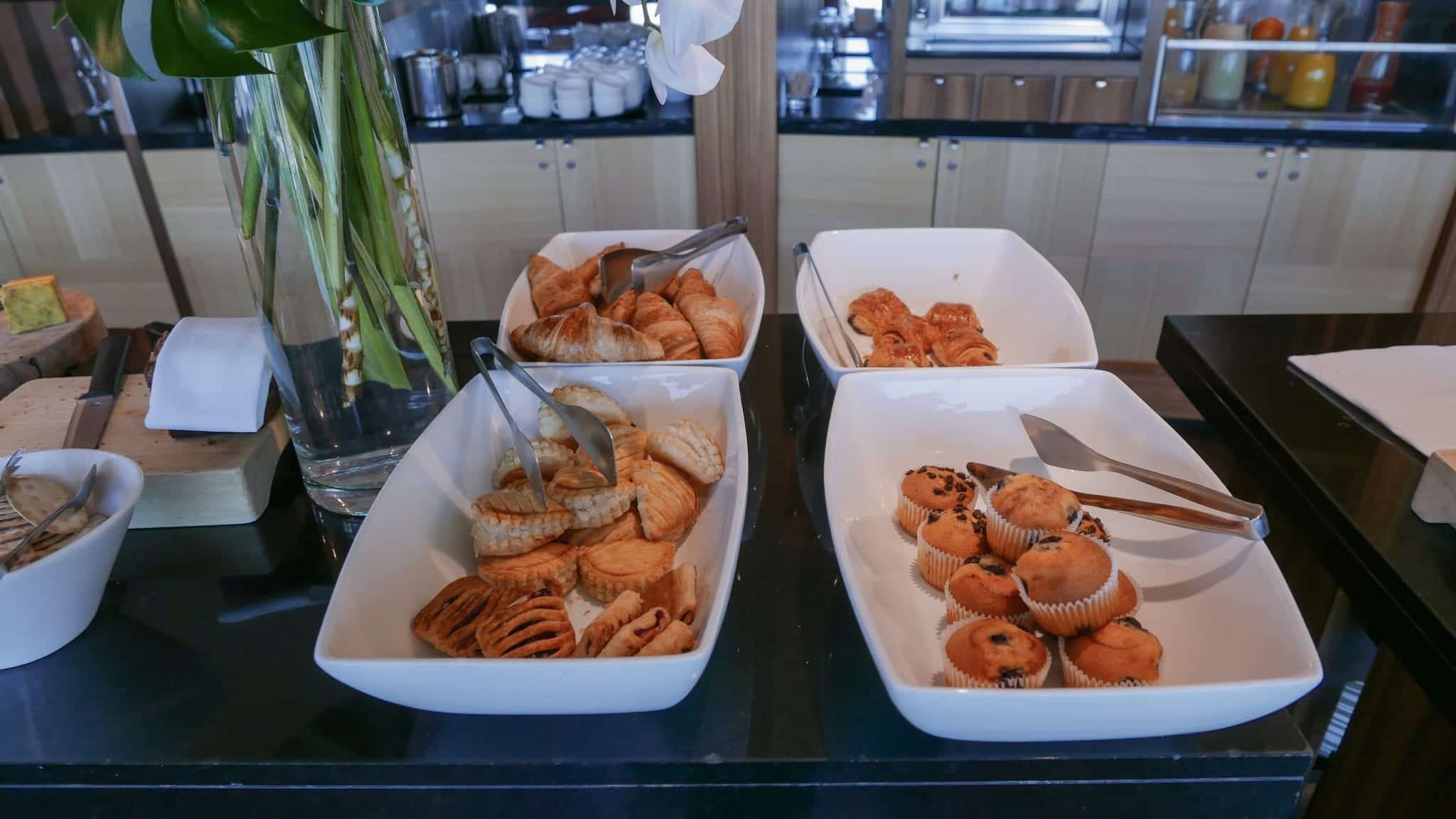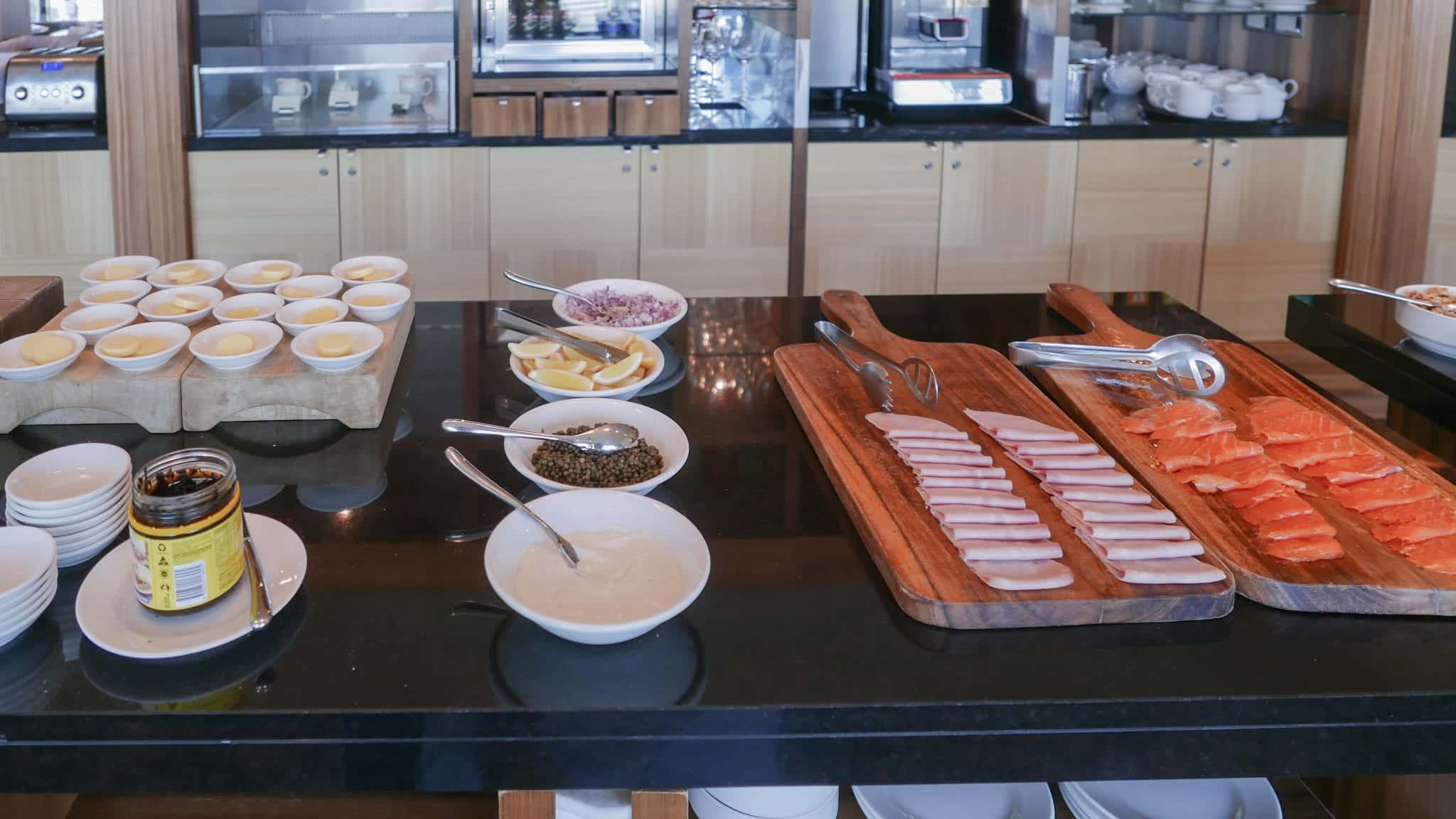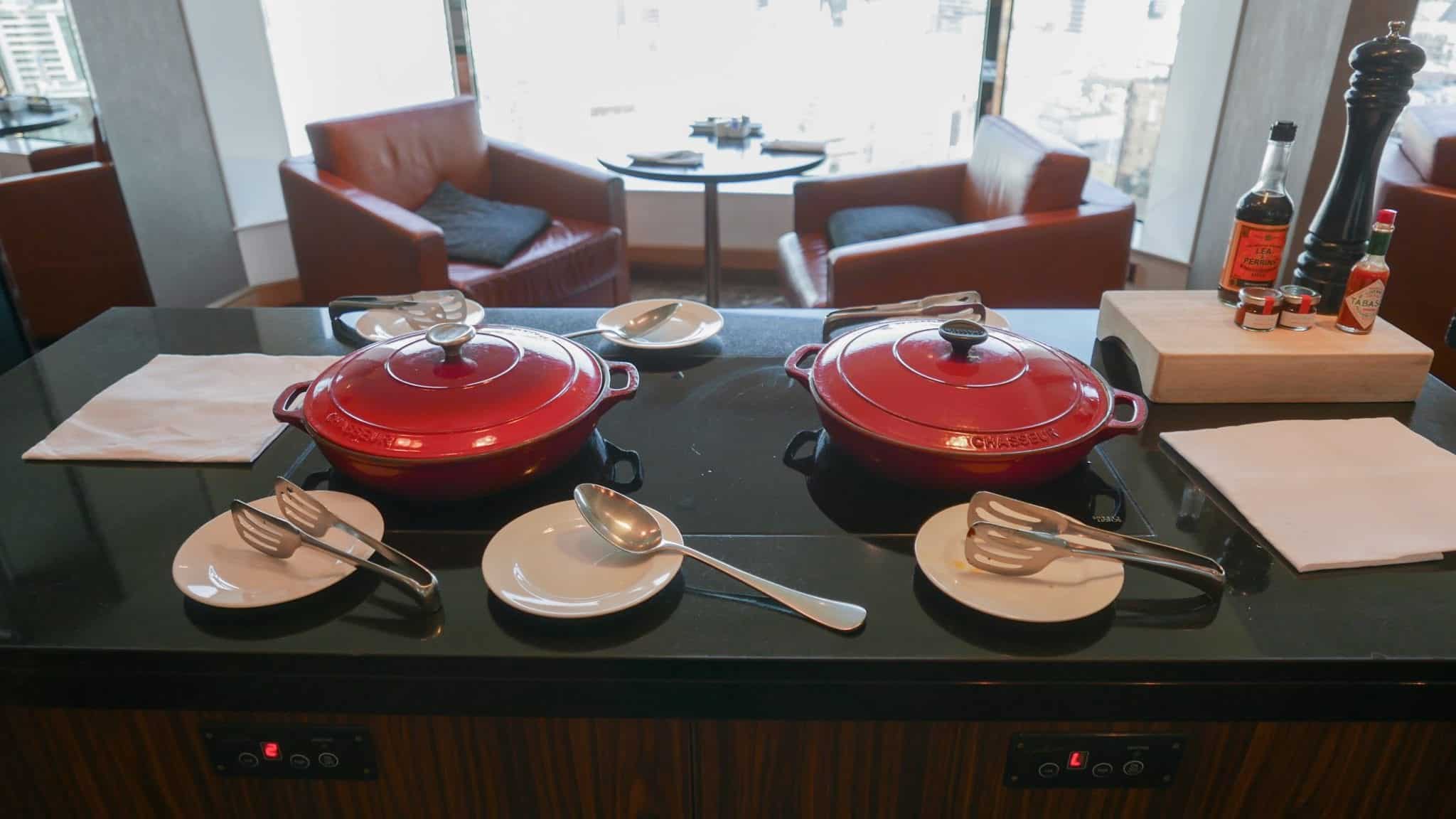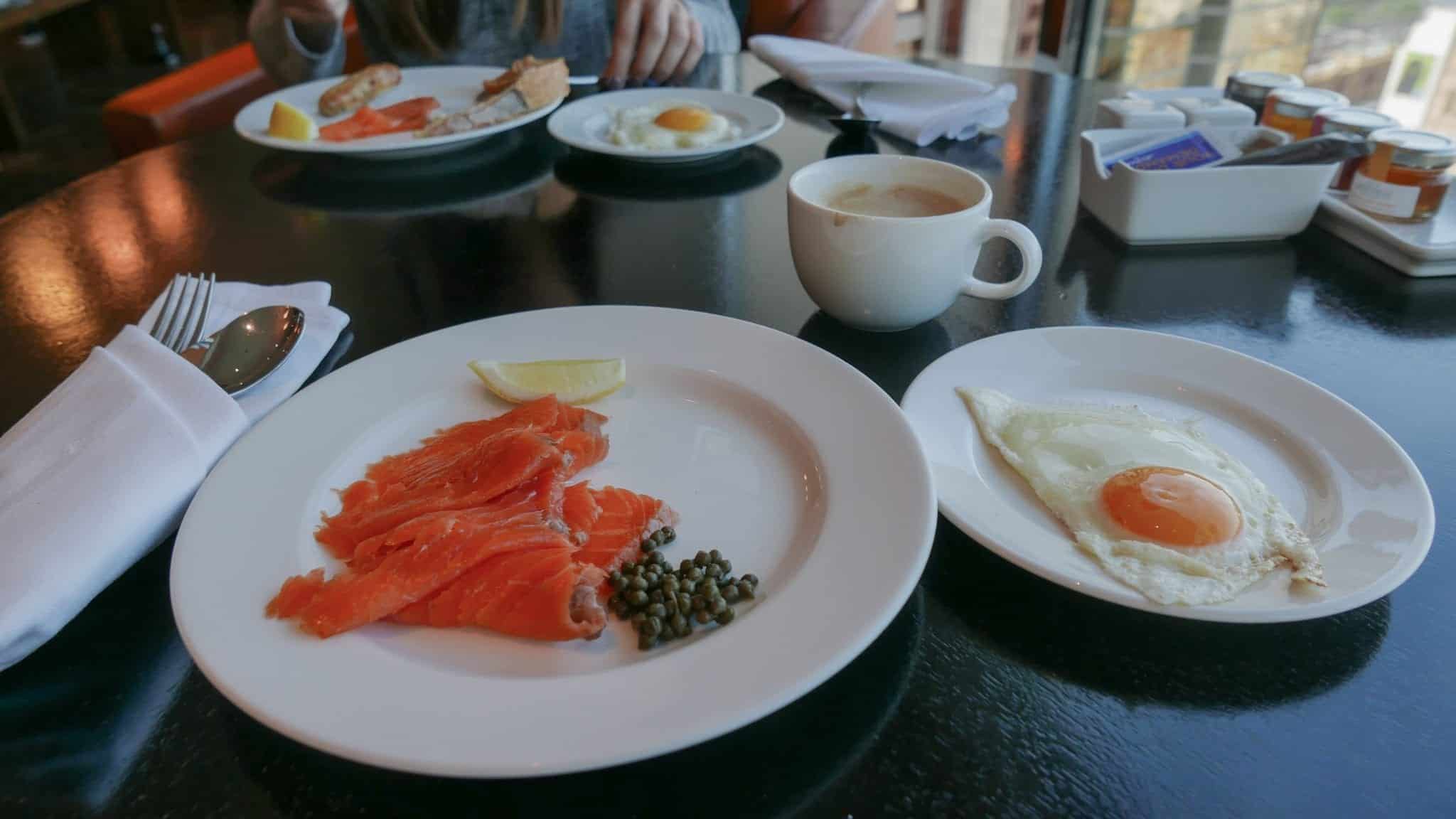 More often than not Club Lounge breakfasts feel like pared back experiences, a real second best. On first glance, the buffet here looked pretty good. However, there was no bacon – the only hot items were chicken sausages and watery tomatoes. We did receive table service but in practice this just meant them operating the low quality automatic coffee machine for us, it's a shame that this lounge doesn't have proper barista coffee given Melbourne's esteemed reputation as a global coffee mecca.
Eggs were also available via table service but bizarrely this was limited to fried eggs on the day we visited. We were told that the egg dish changes each day but there is no flexibility in what you can order.
Thankfully I was able to wash the taste of this coffee out of my mouth with the subsequent eight piccolos I drank throughout the rest of the day!
The panoramic view of Melbourne from the lounge.
Evening Cocktails and Canapés
Daily from 6:00 p.m. – 08:00 p.m.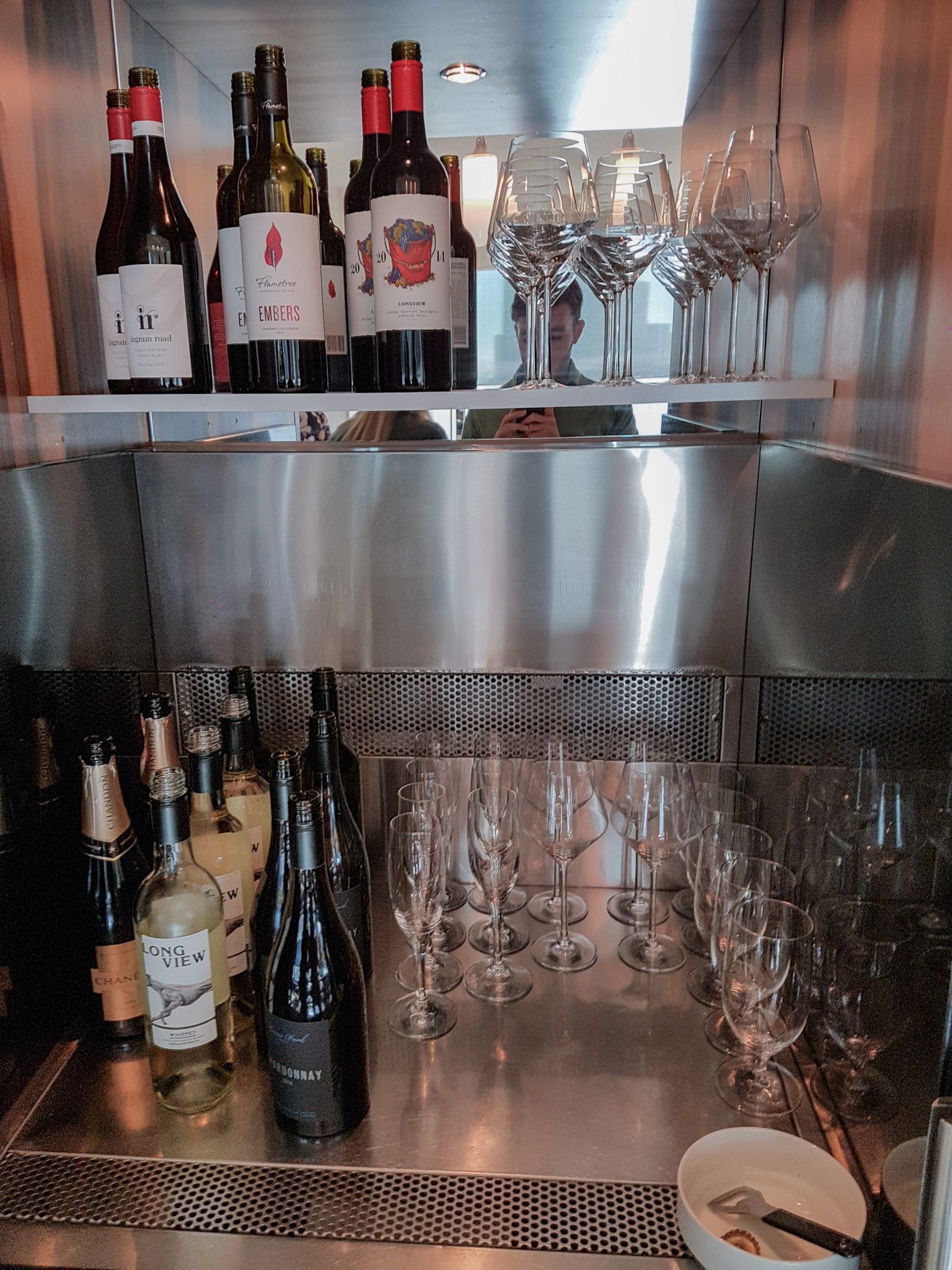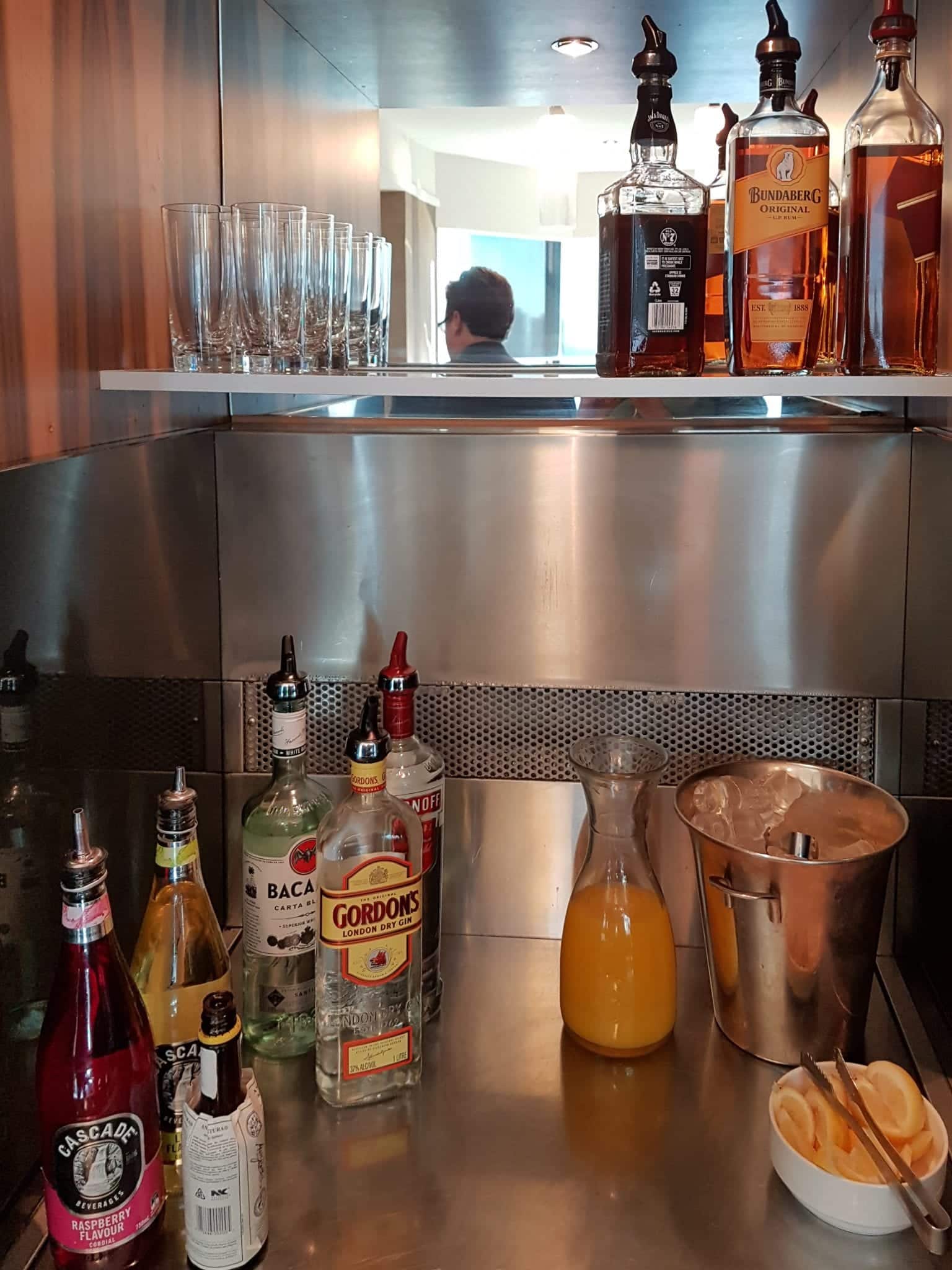 The spirits were all of the typical bottom shelf staples of hotel lounges, with Chandon sparkling wine on offer rather than champagne.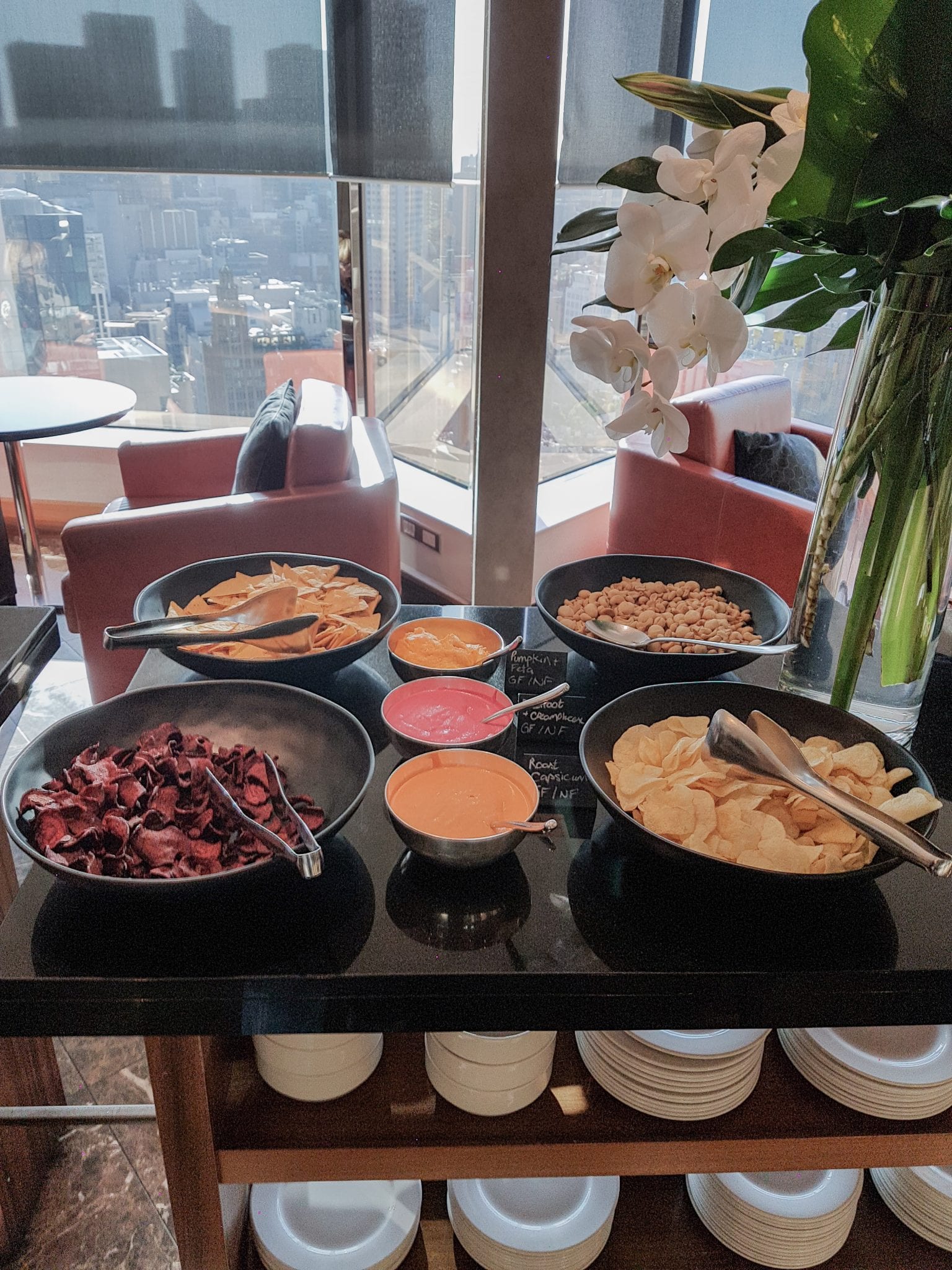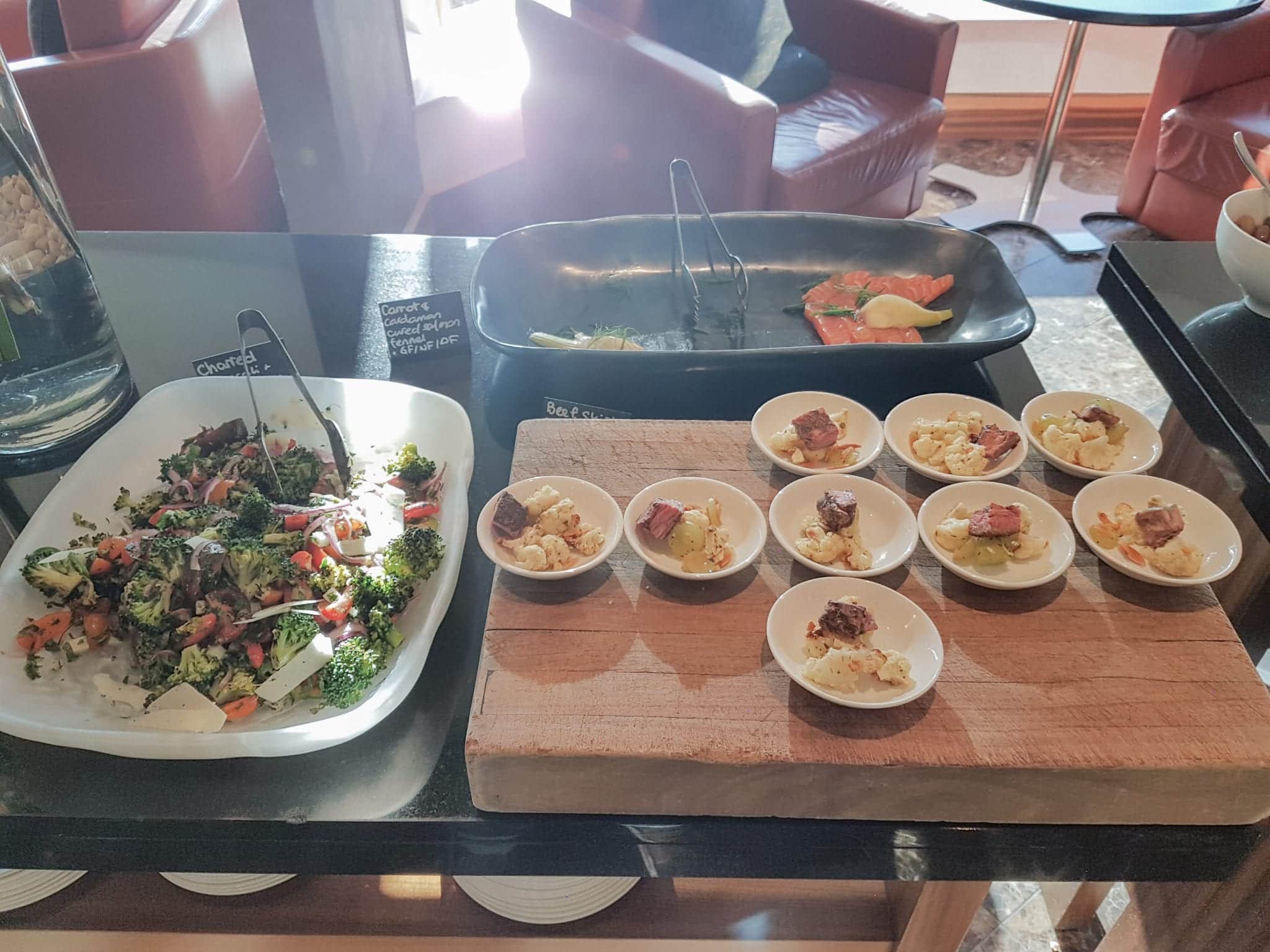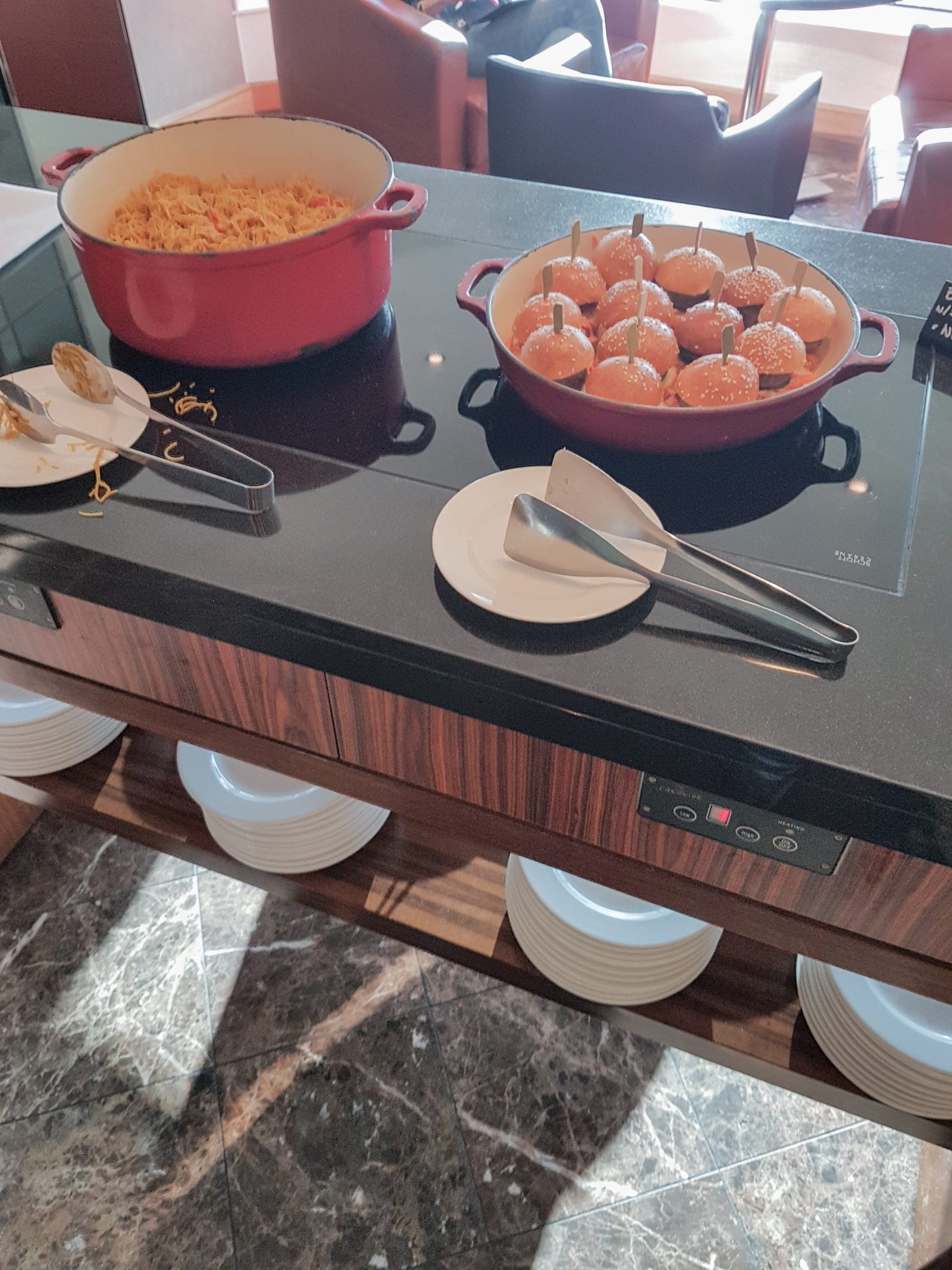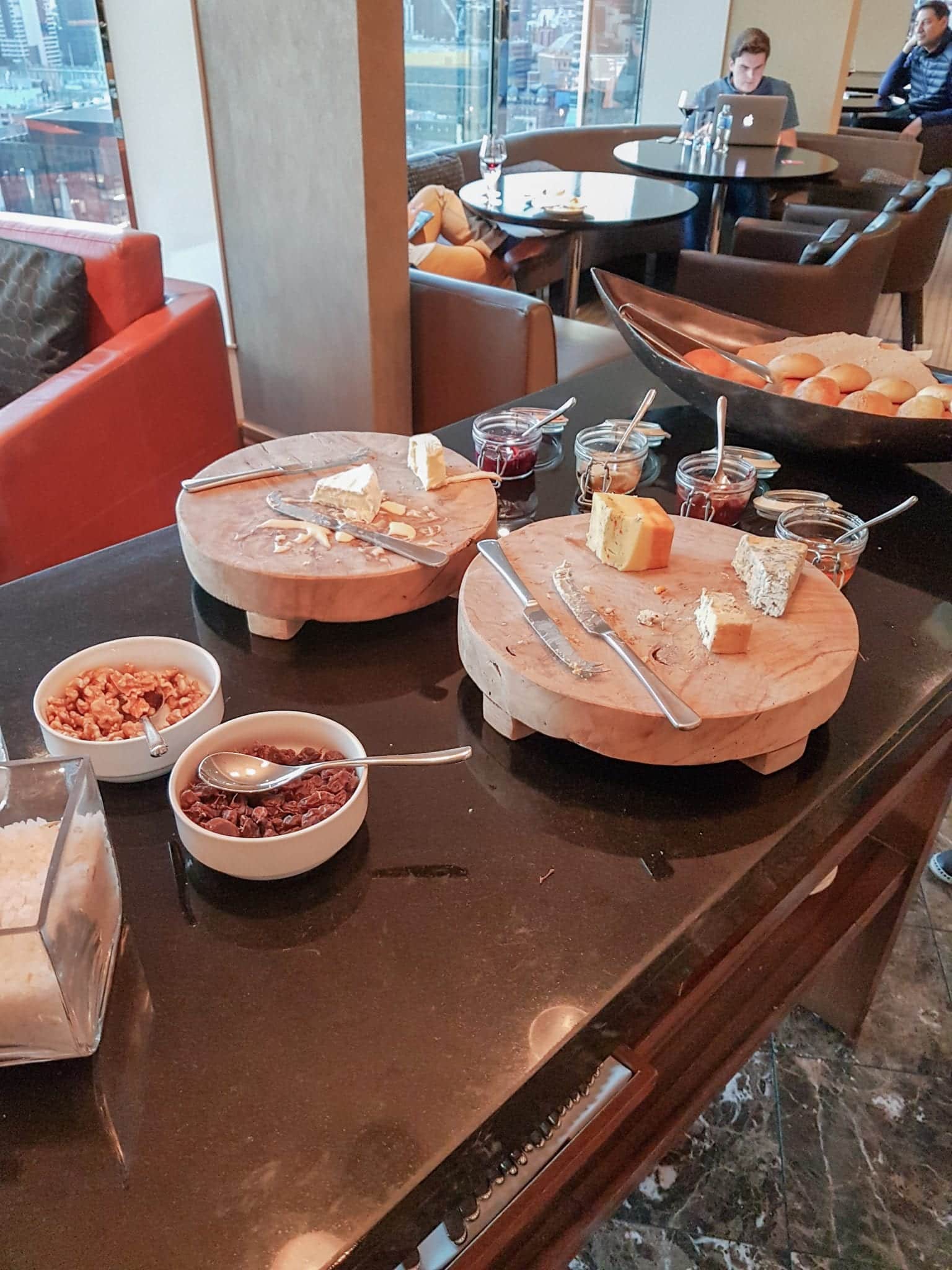 The savoury food selection was rather impressive. In addition to the usual snacks and cheese there were small tapas style plates, delicious salads and even a rotating selection of hot dishes. Were in not for the fact that Melbourne's restaurant scene was a major reason for visiting, I could have easily eaten a multi course dinner here!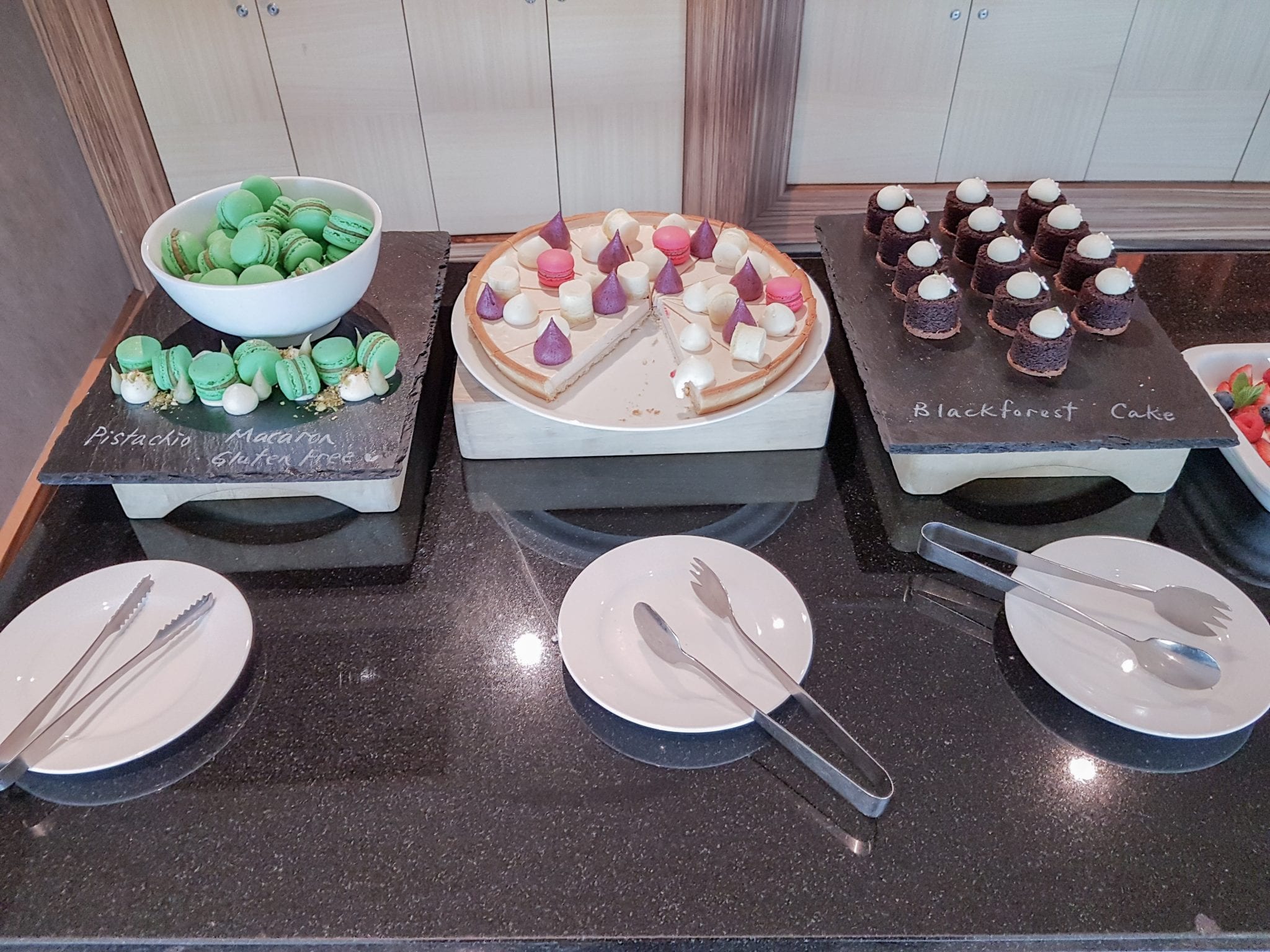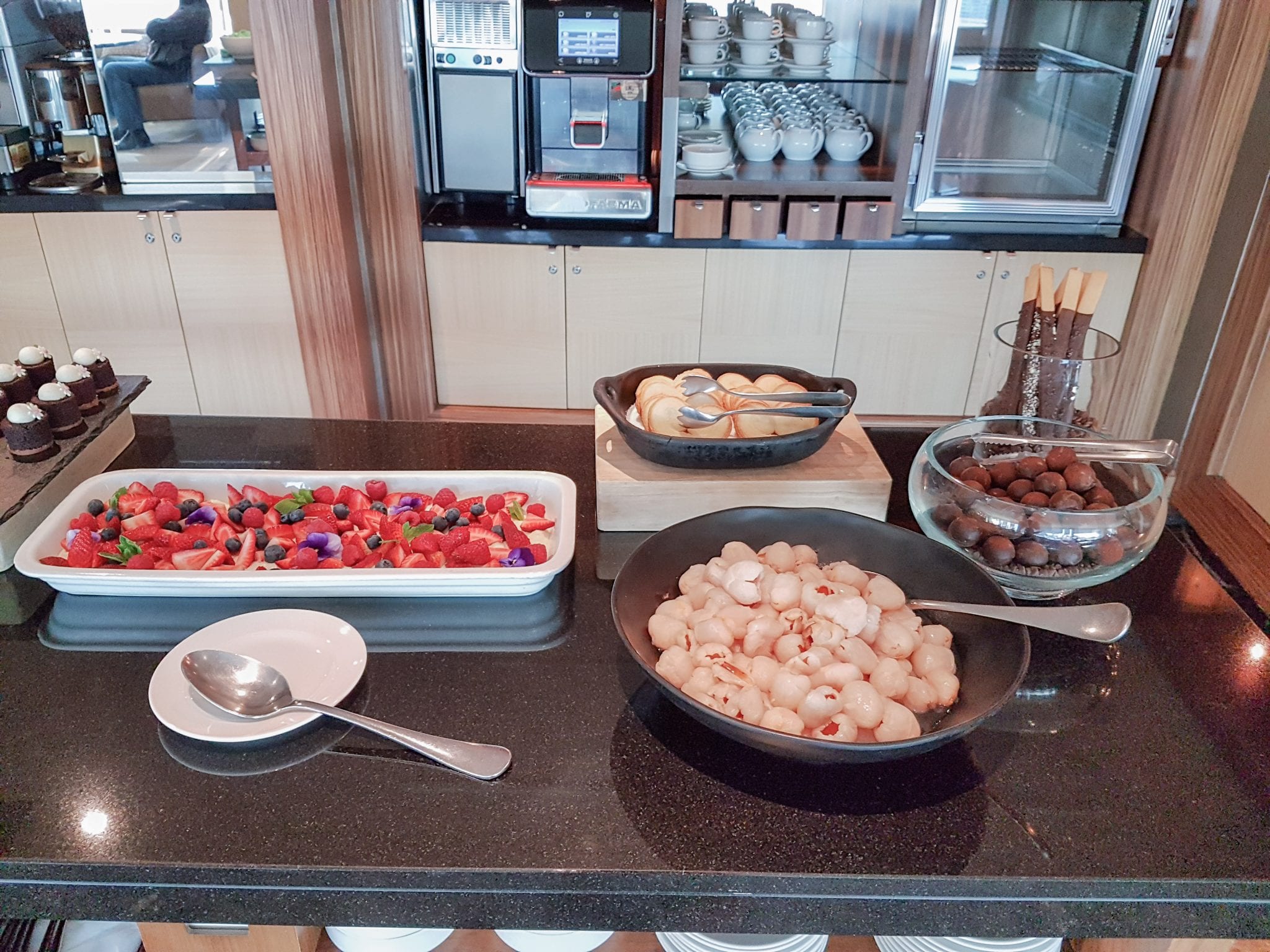 The Club Lounge staff were proactive and helpful throughout our stay although they never went above and beyond like their counterparts at the Park Hyatt. The food selection here was if anything slightly better though and the views are fantastic too. My major criticism, aside from the coffee, is that this lounge feels much larger and more impersonal than at the Park Hyatt but given the size of this hotel that's understandable.
---
Breakfast at Collins Kitchen
---
Monday to Friday: 6:00 a.m. – 10:30 a.m.
Saturday to Sunday: 6:30 a.m. – 11:00 a.m.
Since we had the choice of either the Club Lounge or the main buffet breakfast, we opted to try both.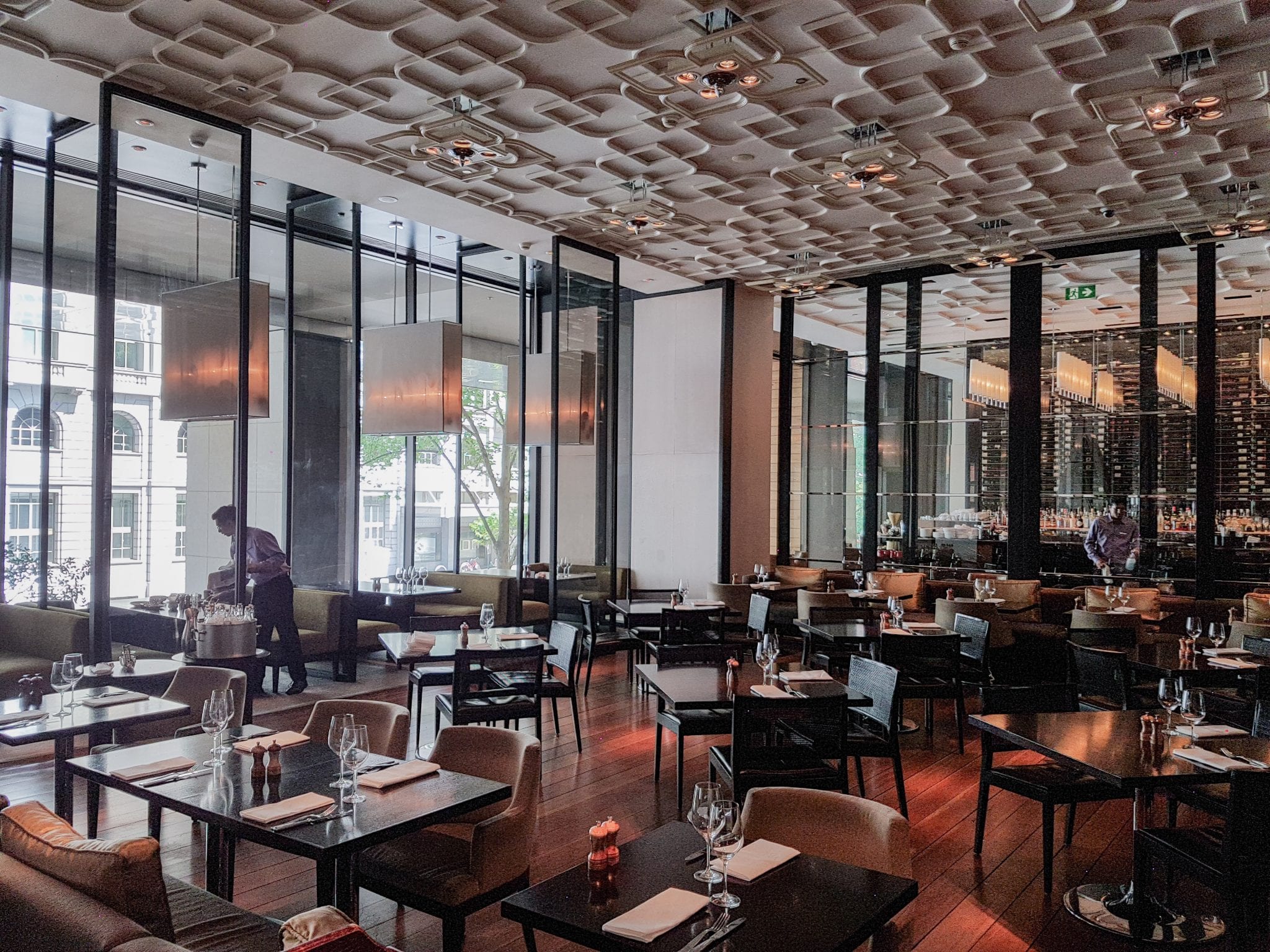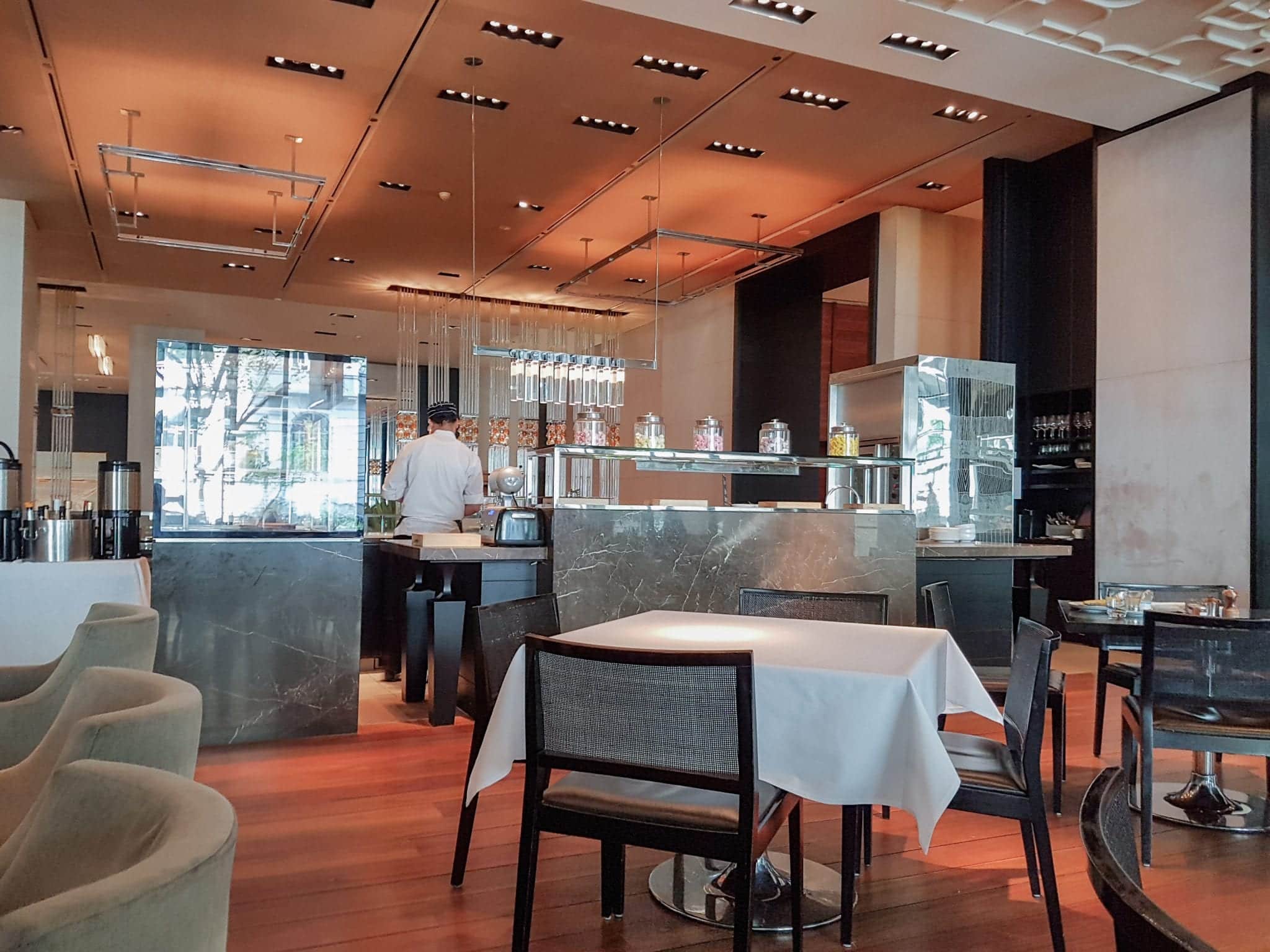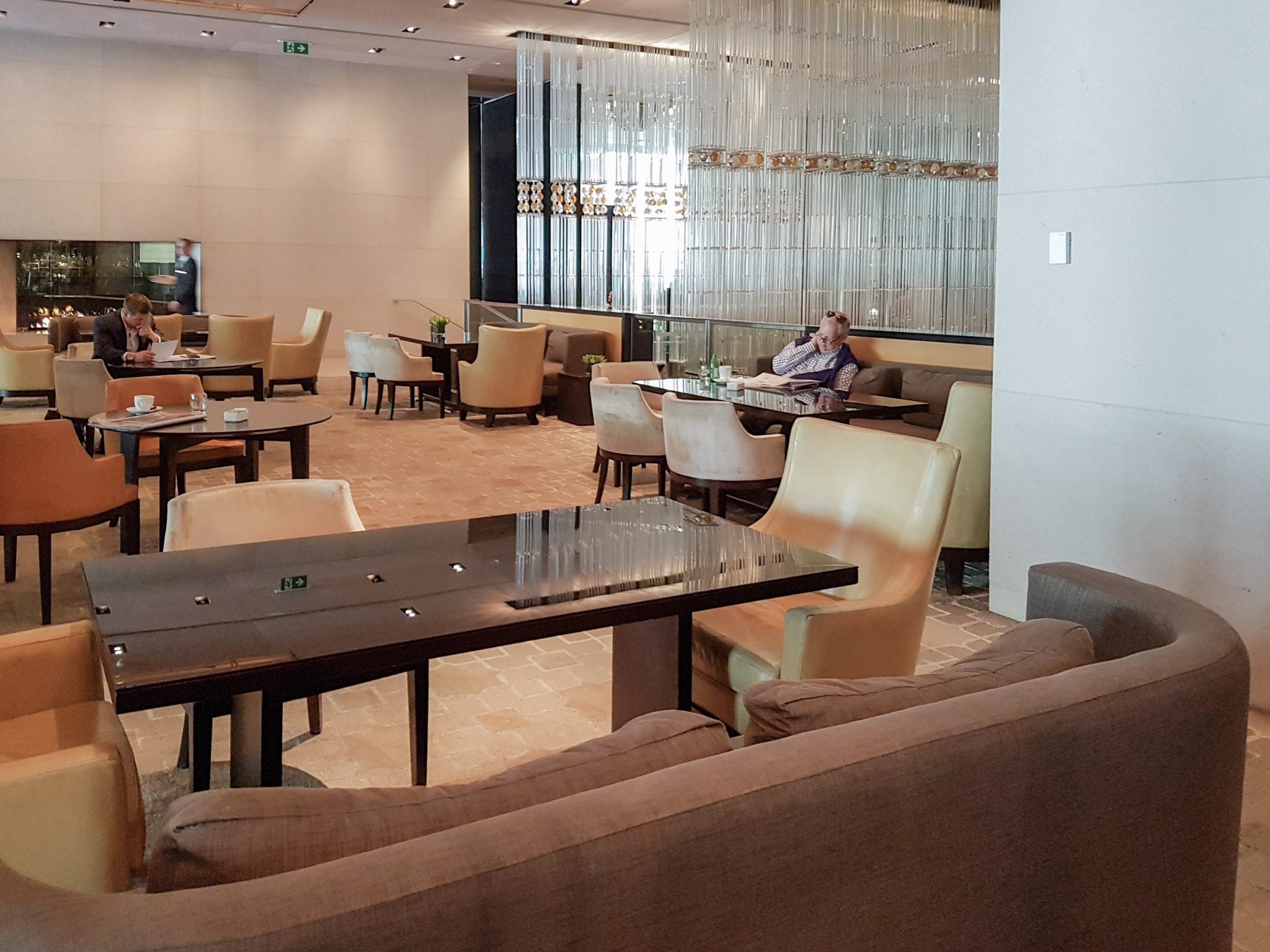 The breakfast at the Grand Hyatt is a major operation spanning multiple different dining rooms and buffet stations. We visited at around 10:45 on a Sunday, just as things were wrapping up.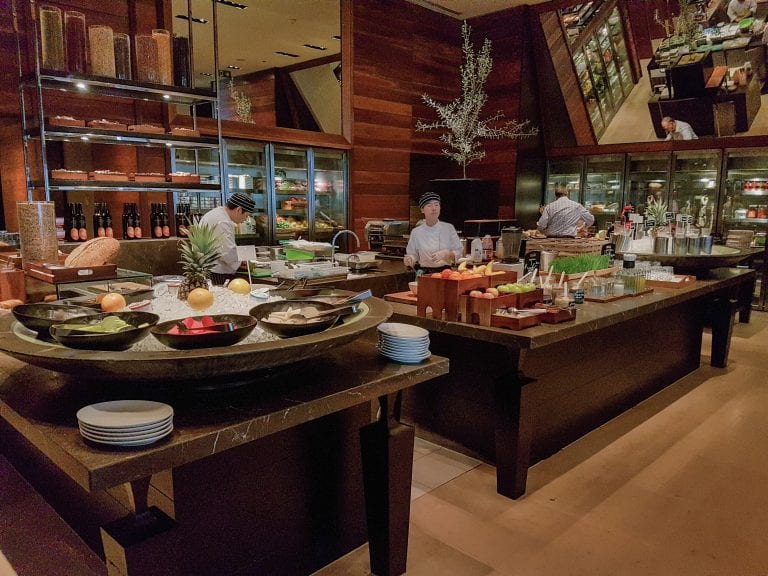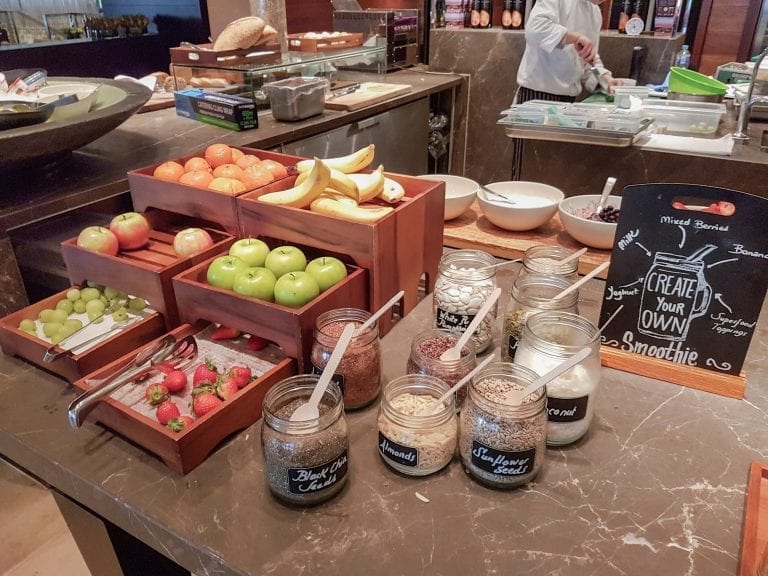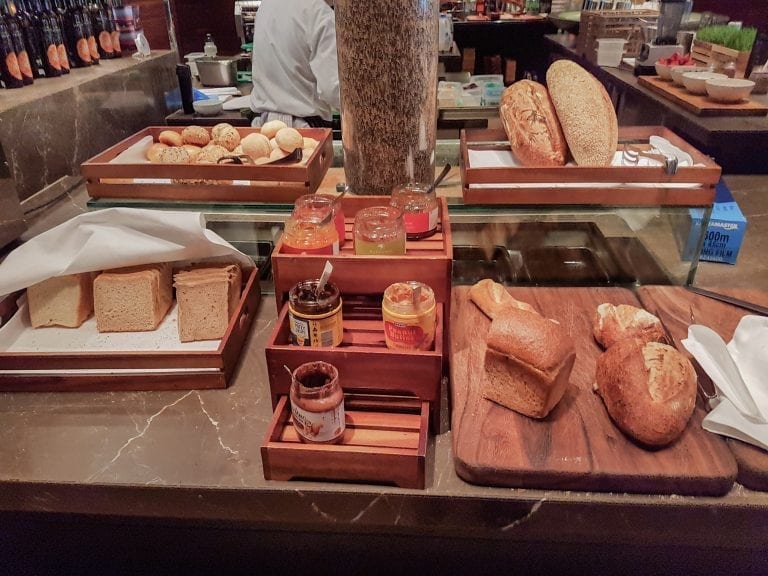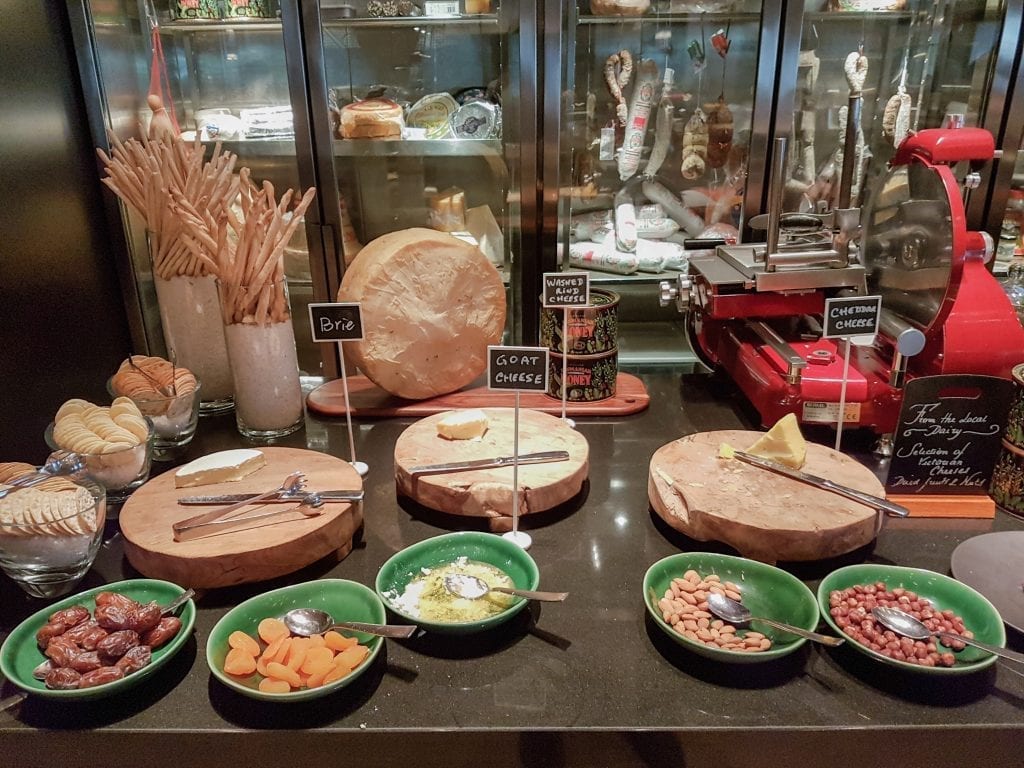 The selection here was far more robust than the offering at the lounge. A major point of distinction here was the addition of freshly baked goods, where the lounge only had factory produced bread and pastries.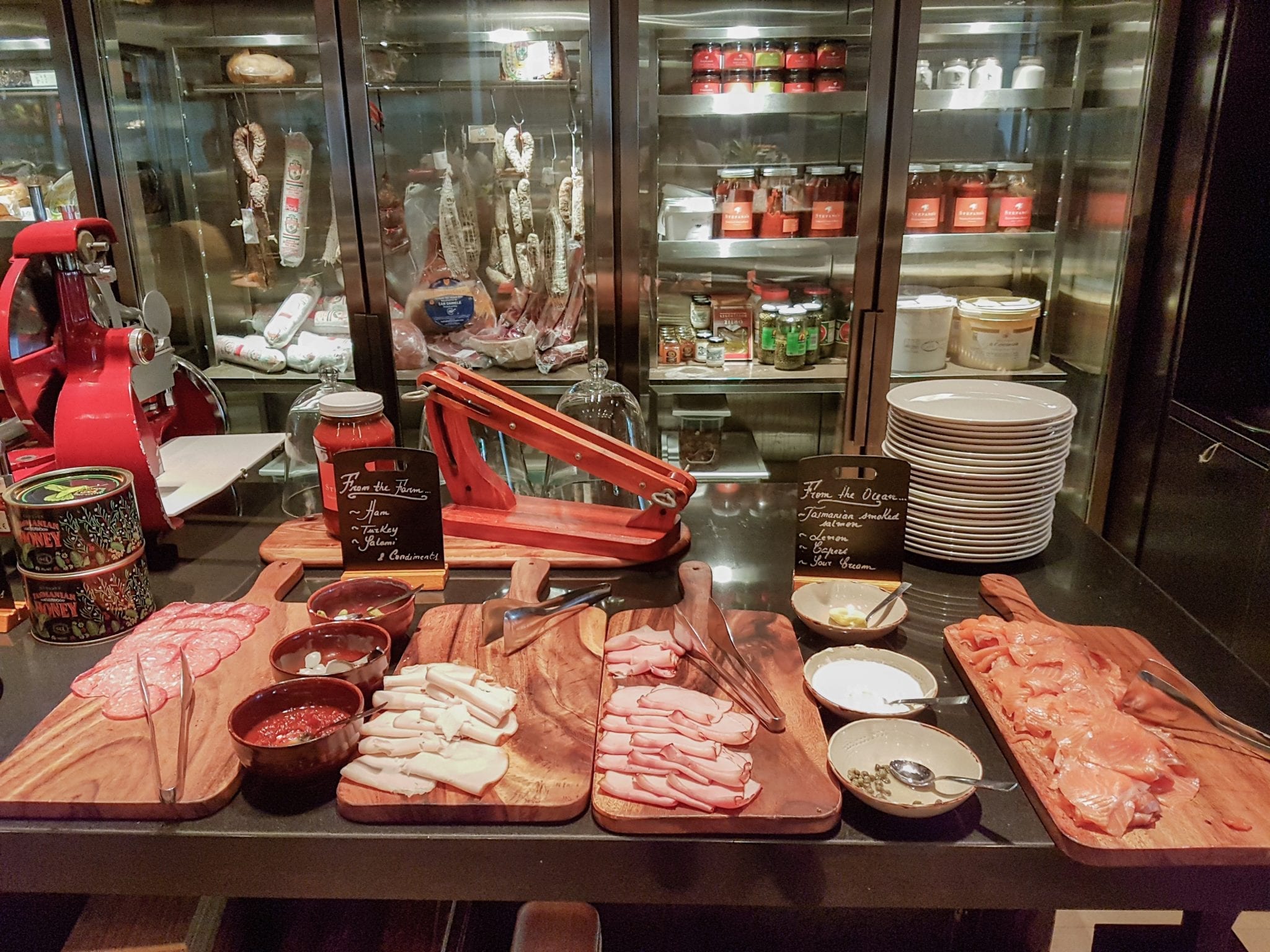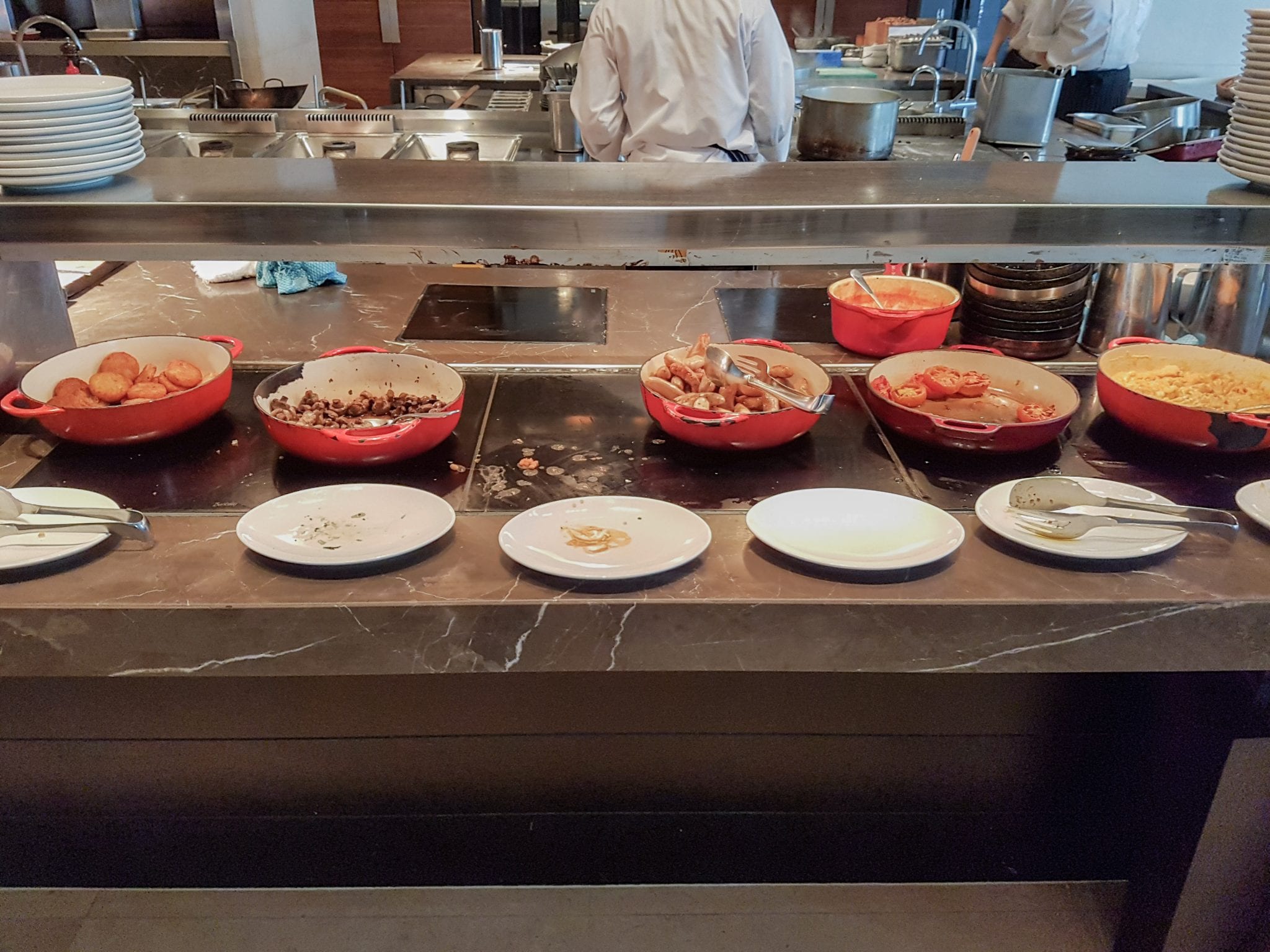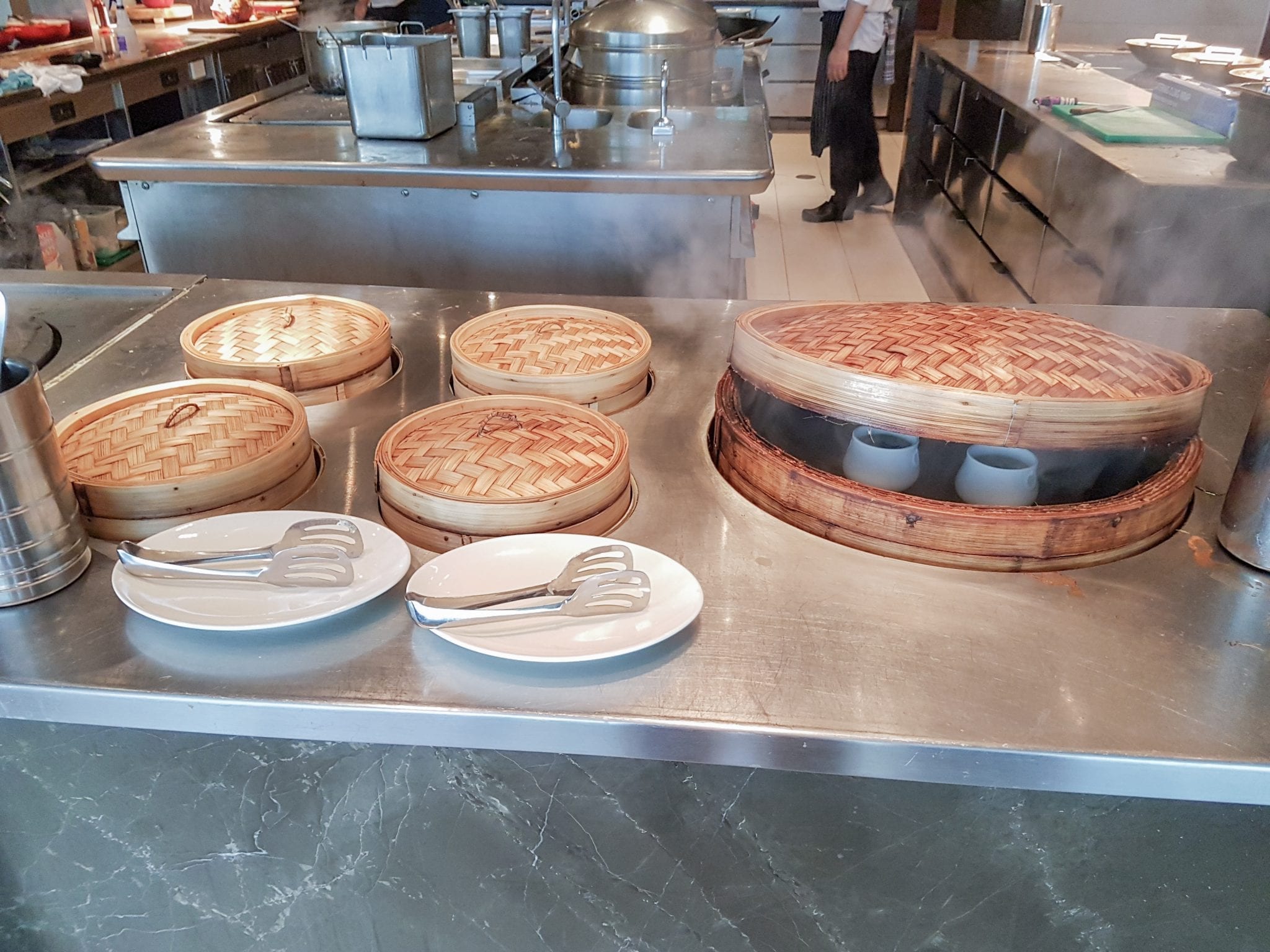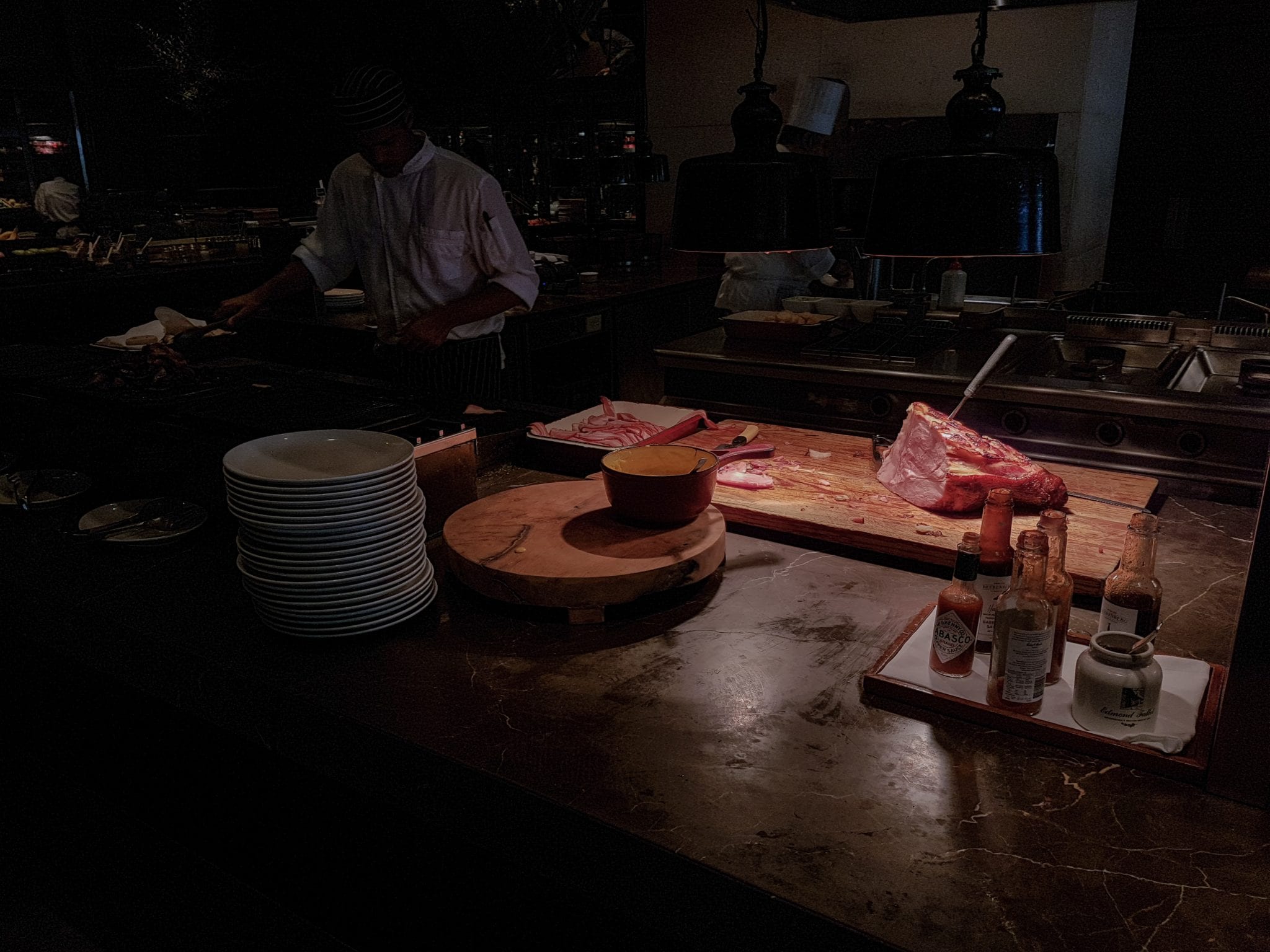 The savoury selection was also far more impressive, with a greater variety of cold meats, a freshly carved gammon joint, bacon, hash browns and a selection of Asian dishes on offer.
A far more varied breakfast than in the Club Lounge, with much better coffee too!
Breakfast felt like much more of an 'event' downstairs, with the temptation to keep going back to try another juice, another plate of fruit or some more dim sum. This is the type of breakfast you look forward to on a leisurely holiday morning.
The coffee alone was reason enough to have breakfast here rather than the lounge. Service was a little on the brusque side but given that we snuck in a quarter of an hour before the end of service, I can understand why we weren't the number one priority.
---
Gym
---
The Grand Hyatt Melbourne has quite possibly one of the largest and most impressive fitness facilities of any hotel in the world. The gym is also a fully fledged membership driven operation and was very busy at all times of day. As such there wasn't really a quiet period where I could go in and take photographs, without creeping people out during their workouts…
This didn't deter the folks over at Oyster.com though, so I'd recommend checking out their gallery here if you want to see for yourself just how over the top this facility is.
---
Conclusion
---
Basics
☑︎ Easy to understand light switches
☑︎ Nespresso coffee machine
☑︎ Separate shower and bath
☑︎ Blackout blinds
☑︎ Stable, fast and free Wifi
☑︎ Feather pillows
☑︎ Quiet and powerful aircon
☒ Only one side of bed has power sockets
☒ Noisy plumbing
☒ Poor soundproofing on doors
Overall this was a decent stay but I'd still be tempted to look elsewhere when returning to Melbourne. The sports facilities are fantastic as is the location but the dark and noisy rooms detracted from the overall experience, as did the quality of the offerings in the club lounge.
This is a city that seems to struggle with delivering true luxury. I can't help but feel that it needs a Four Seasons, Ritz Carlton or MO to really raise the bar for the current crop of properties…
---