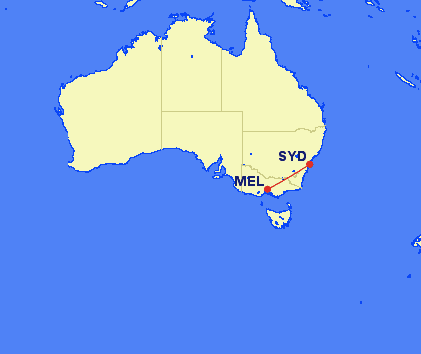 Qantas (QF)
Flight: QF 449
Class: Business Class
From: Sydney (SYD)
To: Melbourne (MEL)
Duration: 1h35
Aircraft: A330-200
Seat: 2K
Status during flight: OneWorld Emerald (AA Executive Platinum)
Cost: 9,000 Avios + £10.30 per person
---
Intro
---
I booked this flight between Sydney and Melbourne in business, in the hopes of securing some time in Qantas' flashy new seats. As is customary in the world of aviation, Qantas was familiarising the crew with the new cabin on a short flight before rolling out the seat on longer routes.
As the months went by I kept checking into my reservation to ensure that the seatmap hadn't changed and that I would indeed get to try this new product. After one final check on the way to the airport, things were looking good!
Cash fares for Qantas business class within Australia can be truly eye watering, with the 95 minute hop between Australia's two largest cities often costing north of £400. In all honesty you really don't need business class for such a short flight but I figured it would be worth it to try the new seats… and if you know me at all, you know I didn't pay the full cash price!
Avios are a truly horrible mileage currency for long haul trips, with the cost of flights often being many multiples of the same plane booked with Alaska or AA miles.
However, for short haul trips they are an absolute goldmine.
The one way trip on our dates would have cost £500 per person. Instead we paid 9,000 Avios plus £10.30 in taxes each. At over 5p per Avios this is a spectacular redemption value.
After a brief visit to the Qantas Domestic Lounge we made our way through this highly innovative piece of advertising on our way to the gate:
View this post on Instagram
We arrived at the gate to find an elite line that was just as long as the economy one. As I mentioned in the lounge review, it really seems like everyone in Australia has status. Boarding was quick and efficient though, with the entire elite queue being cleared in around five minutes. I guess the upside to everyone having status is that everyone is an experienced flyer and knows how to board quickly!
---
The Flight
---
The seat
We were greeted by the smiling crew at the plane door; they welcomed us onboard and gestured towards this:
Unfortunately, we were out of luck. Rather than getting to try out the new seat, we were stuck with the old mkI Skybed, famous for the fact that it doesn't go properly flat, unless you wedge a suitcase up under your feet.
I had previously experienced it on the 747 from Tokyo to Sydney and managed to survive, thanks to judicious placement of my paraphernalia. Despite this being a bit of a let down, a little perspective is still required – the mkI still represents a massive step up over the economy seats that almost every European carrier deploys in short haul business class.
Travelling as a couple you could argue that this layout is actually preferable to a lot of modern products, where walls or aisles separate you.
The business cabin is split into two sections of three rows each. We were assigned seats 2J and 2K in the middle of the front cabin.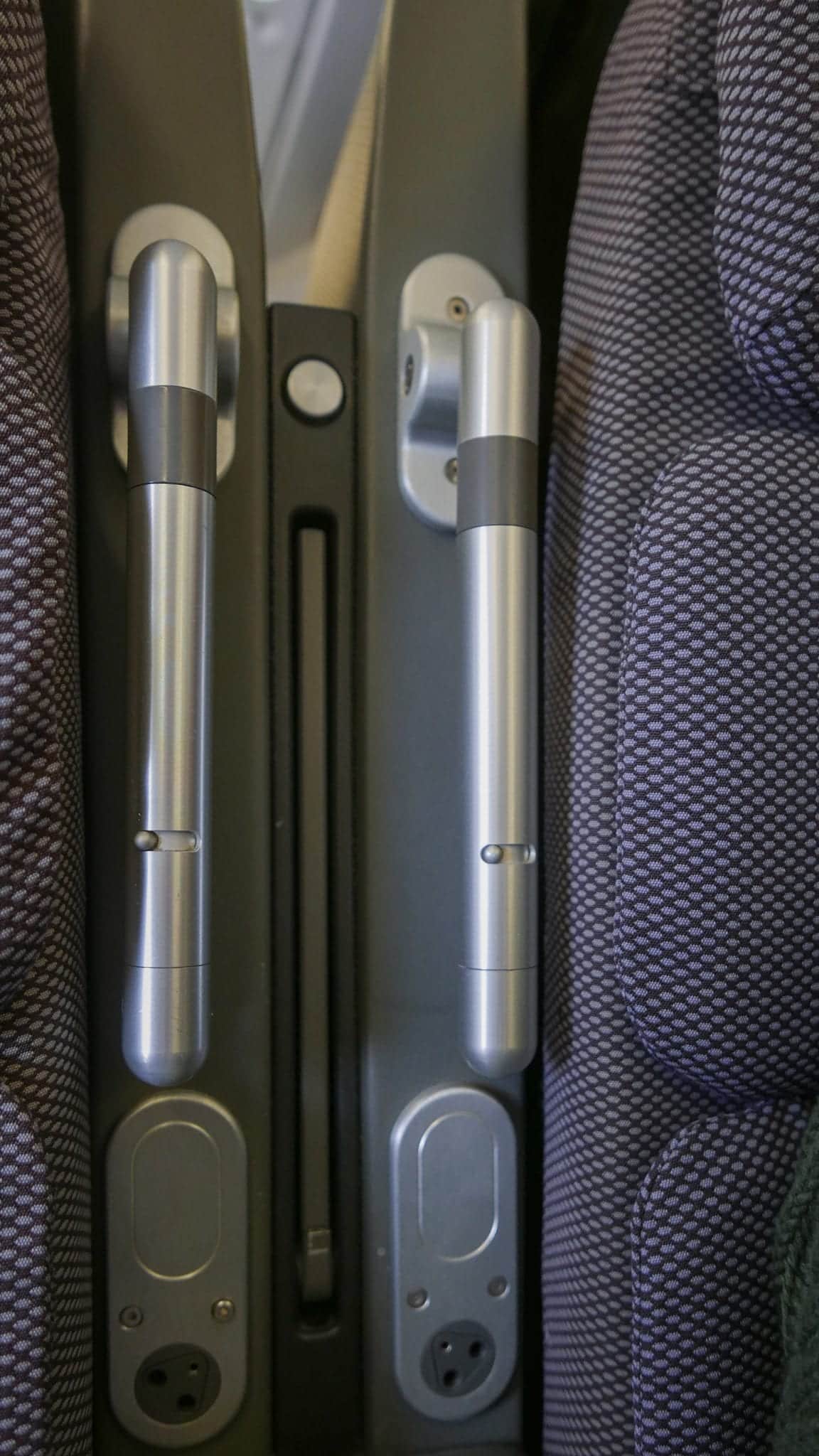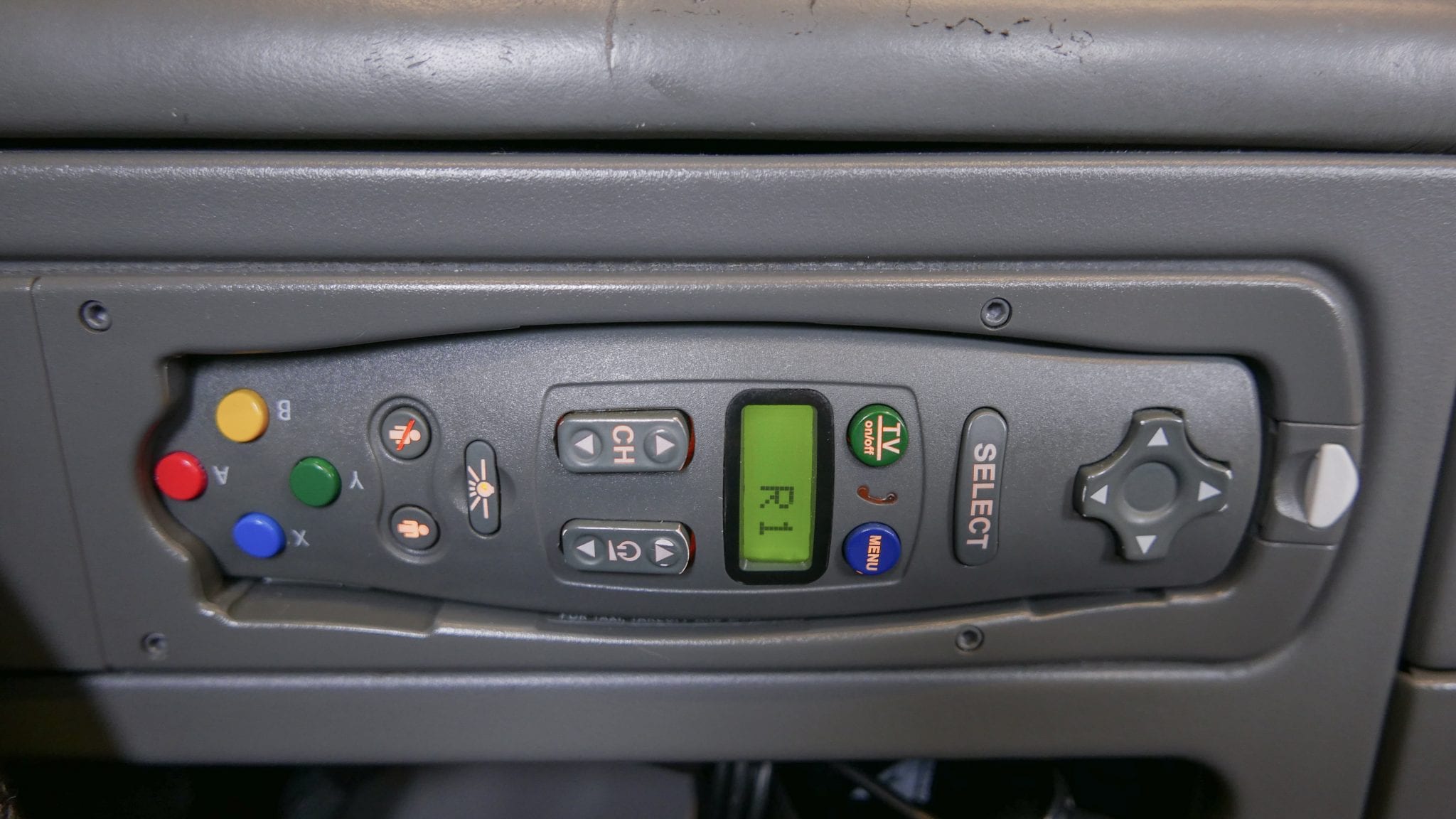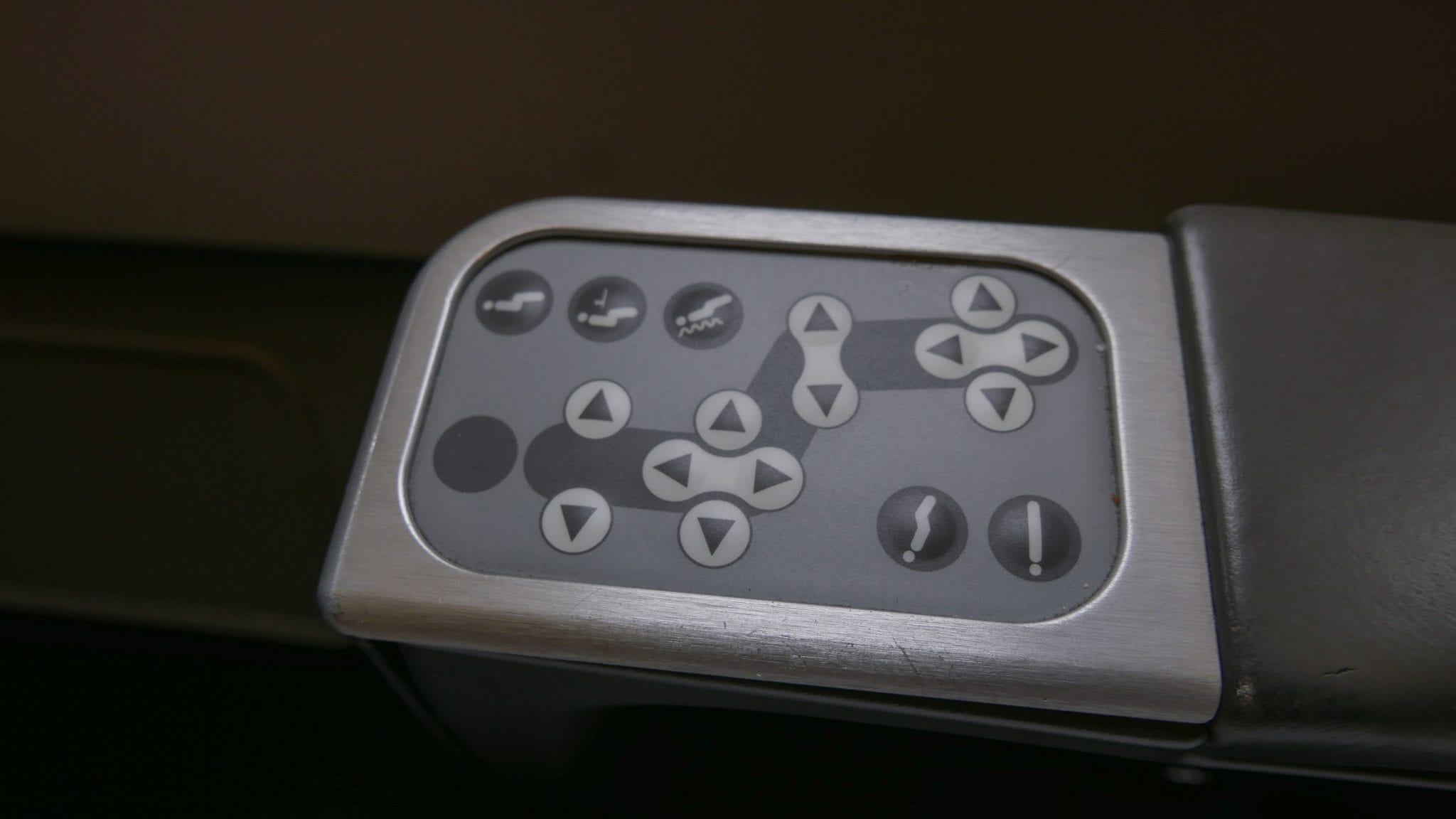 The seat controls were electronic rather than a set of cranks and levers but otherwise the tech was decidedly old school.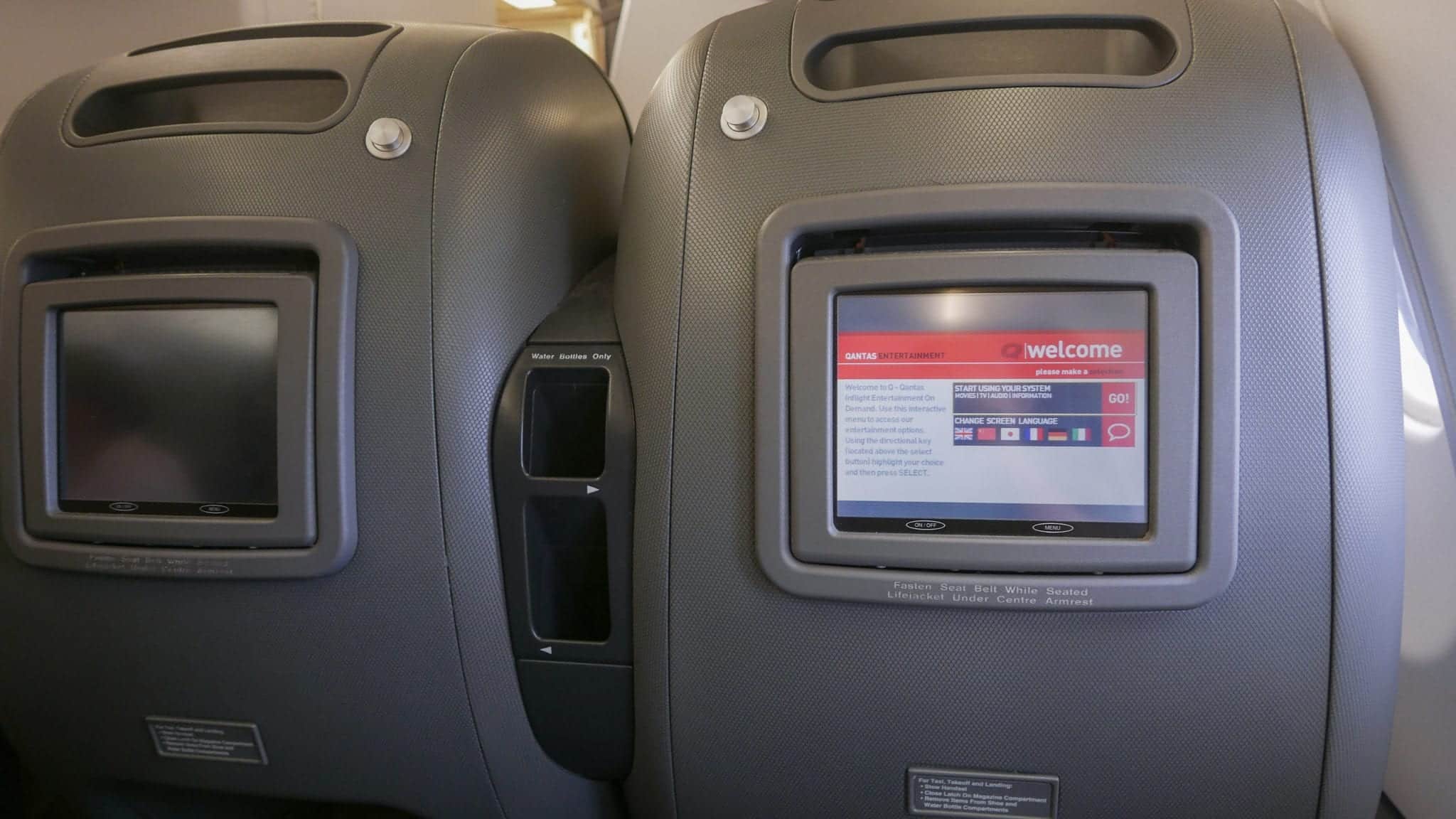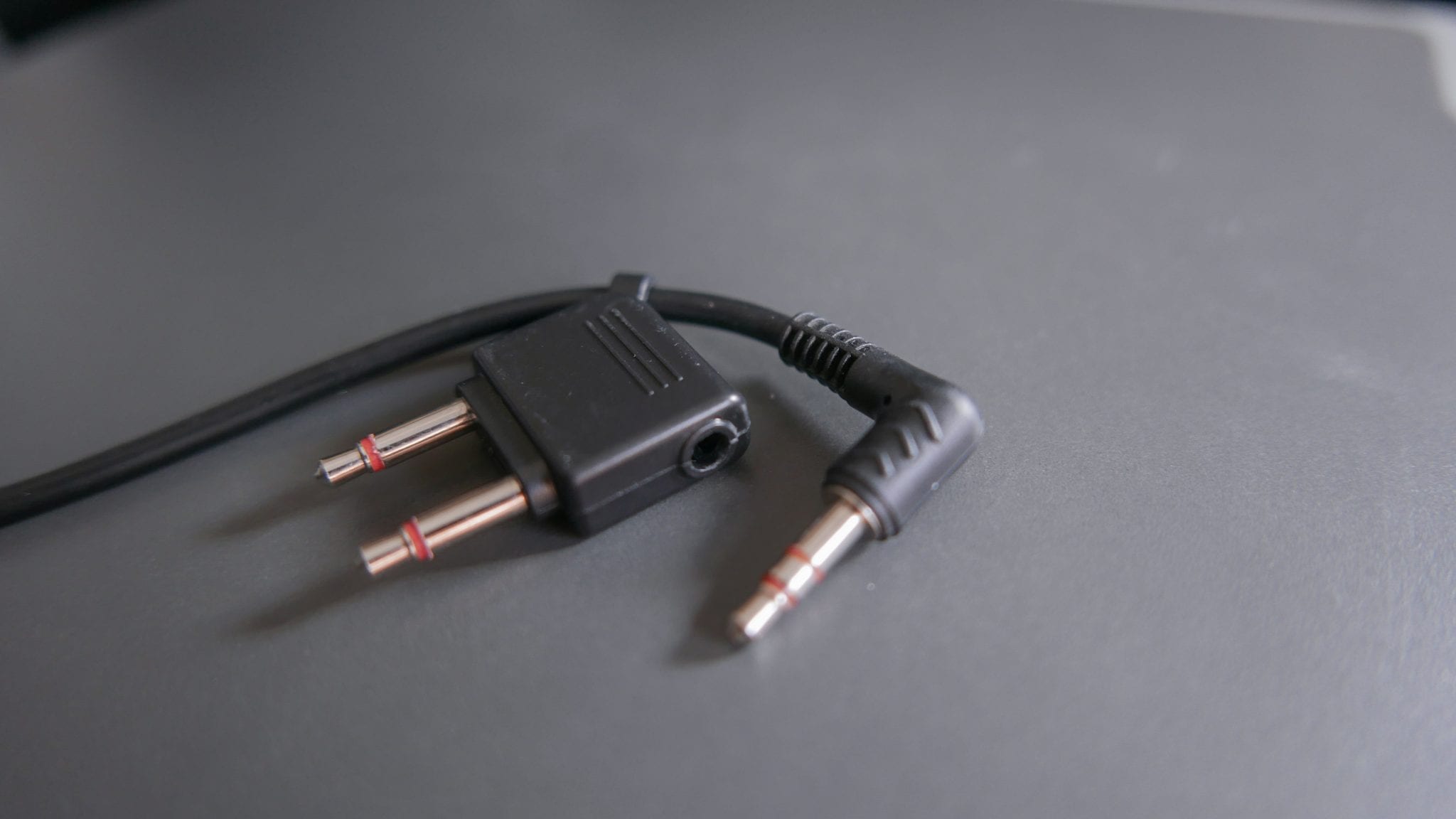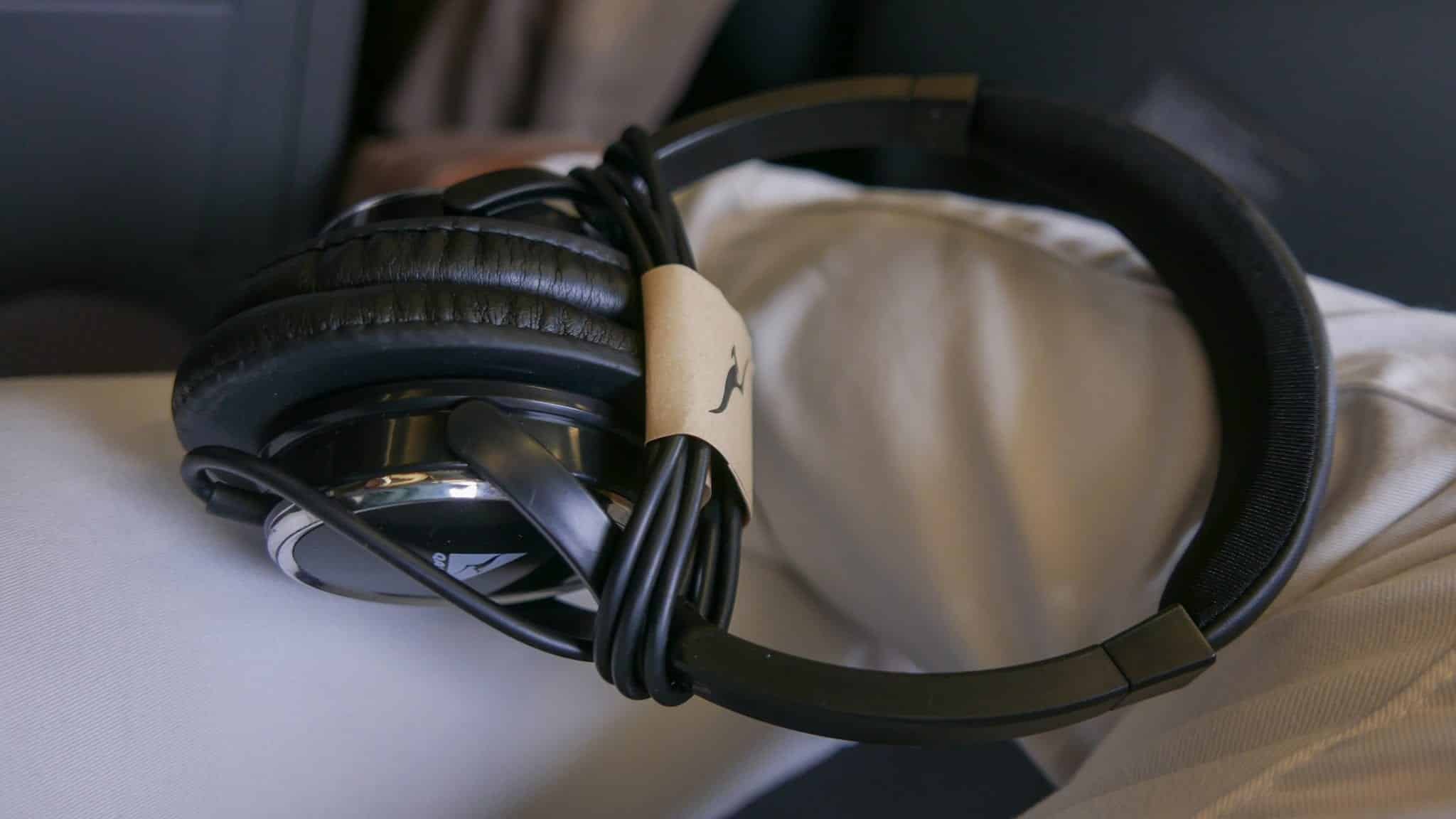 Over ear headphones with multiple connectors were supplied for use with the IFE, which I found quite impressive on such a short flight.
Pre-departure we were given a choice of water or juice but no hot towels were offered.
The Food
With time being so limited I was interested to see how comprehensive the catering would be. I needn't have worried. We were offered a choice of either cheese and salad or a proper Aussie pie with sauce and peas.
I couldn't resist ordering this local favourite, which was served alongside a treacle tart for dessert. There was also a full drinks service, more akin to what you'd expect on a long haul flight. I opted for the Shiraz, which was very drinkable.
The Skybed
The sloped seat leads to an instant wedge, your shoulders feel crammed in and the surface is rock hard (even in seat mode, the padding is inferior to a lot of economy products). No wonder Qantas has mattress toppers in business.
Rather than waste my time attempting a nap, I took the much better option of relaxing by taking in the amazing views of the engine against the azure blue sky and lush green fields below. It's hard to beat Australia on a bright and sunny day.
---
Conclusion
---
I was disappointed not to get the new seat but for a 95 minute flight this is a pretty fantastic experience. There is in-flight entertainment, a flat(ish) bed, a hot meal, a selection of drinks and the service is proactive and very friendly.
There is no way in hell I'd ever pay £500 for this but for 9,000 Avios, this is hard to argue with.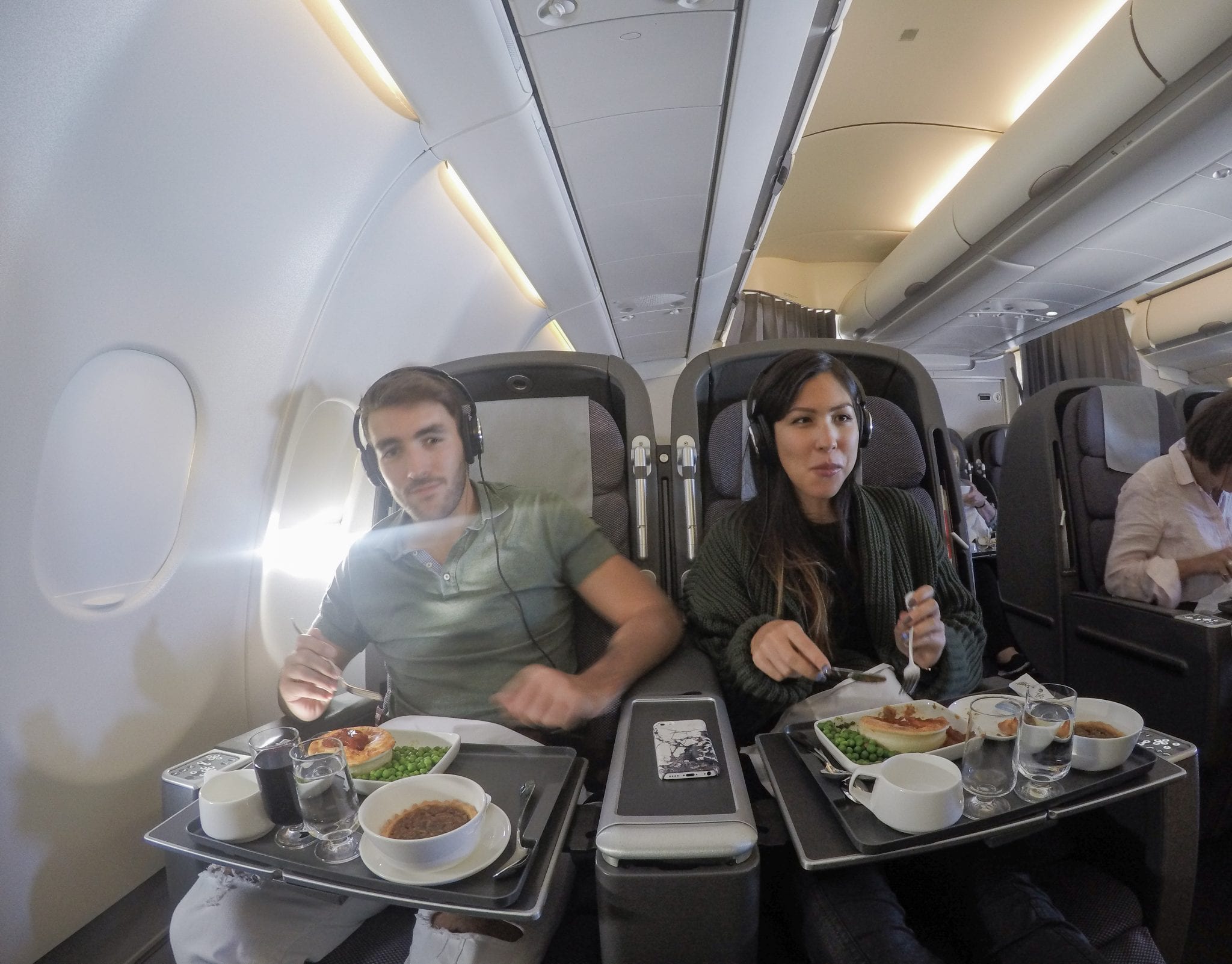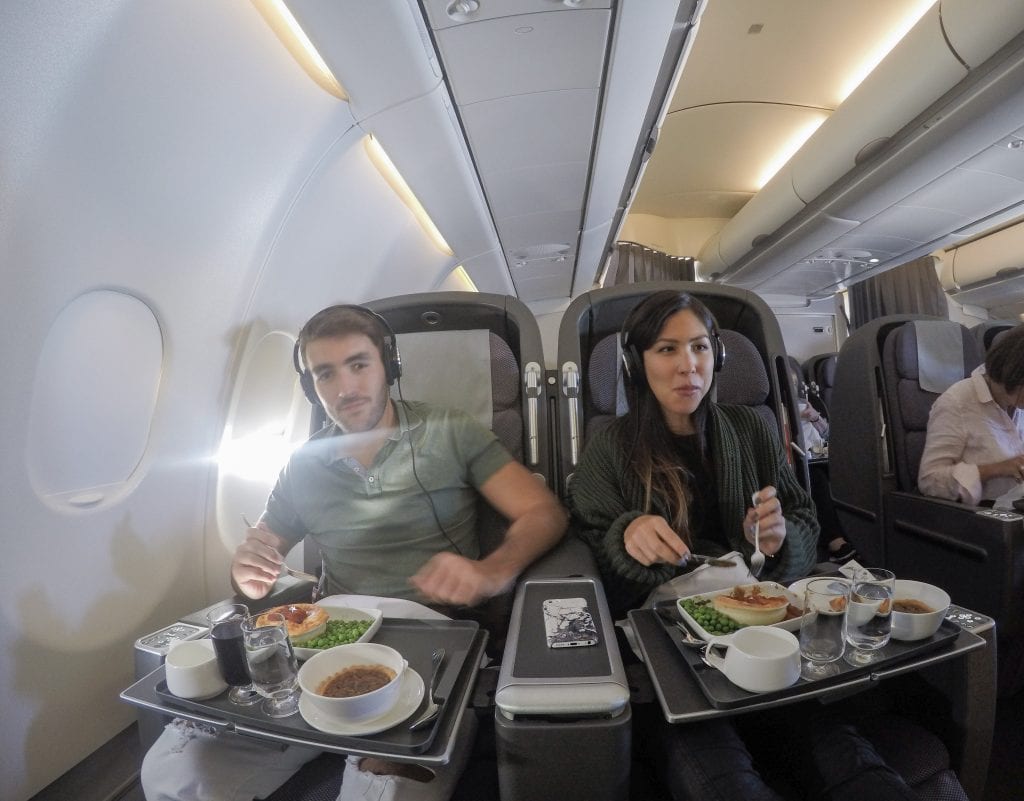 ---
Australia Hotel Reviews
---
Here is a selection of our most recent Australia hotel reviews:
---